Get connected with our daily update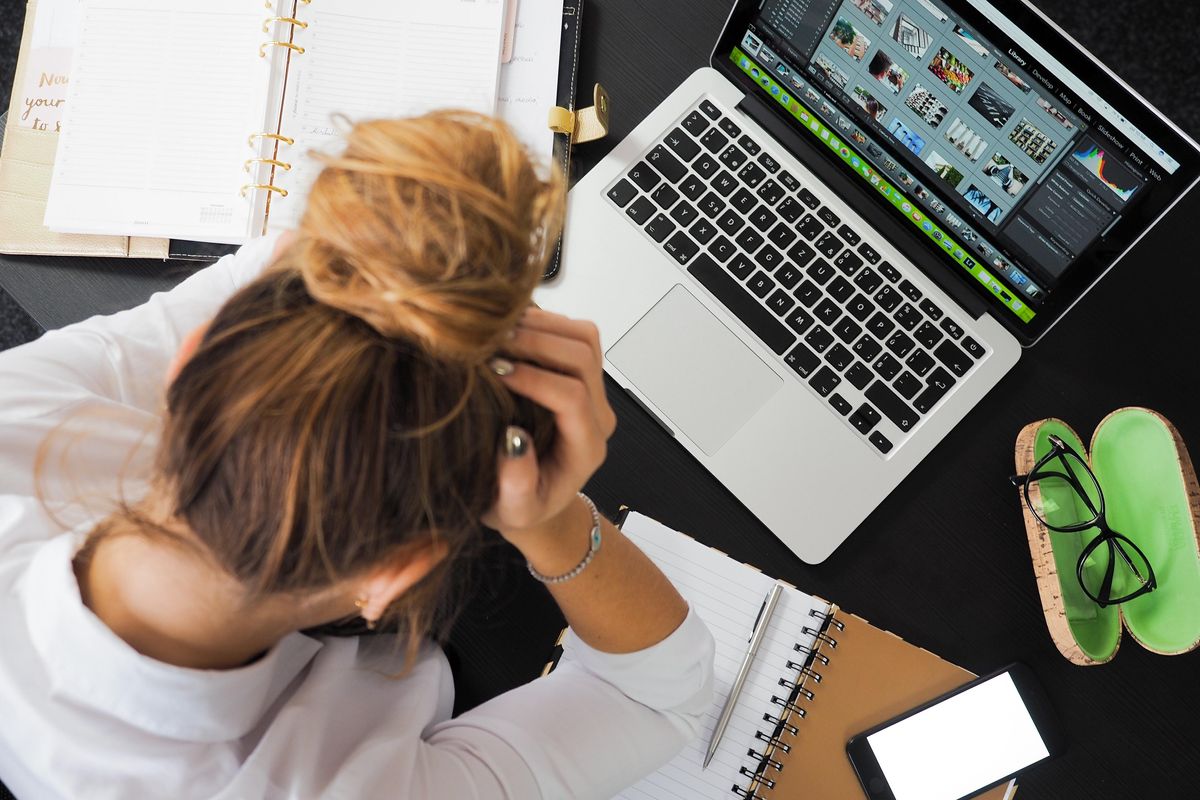 Some workers are done being overachievers.
---
Whether they're consultants or software engineers, they've noticed they can get a full day's work done and even if they have time to do more, they're not going to. It's a practice that has lately come to be known as "quiet quitting," or not going above and beyond the required tasks at work.
Jill Chapman, a local expert with HR solutions company Insperity, talked about how different definitions of the phrase might come down to the employee's attitude. Whereas one worker might be disengaged, another could be practicing some work-life balance.
"From an employer's point of view, if you're paying somebody you're paying them to deliver the results that you agreed upon, right?" Chapman said. "As long as people are meeting their deliverables, if they close down their computer at five o'clock, that's kind of the expectation."
In Austin, a major tech hub and city that has flooded with knowledge workers in recent years, conversations around quiet quitting might be heightened.
"The tech workers would very often be the ones that were kind of leading the charge, with new ideas and new ways of working—we'd see them kind of permeate their niche before it went out to the rank and file," Chapman said. "So I think that there is a significant number of people who are talking about this in that community."
Still, this approach to work isn't all that new even if the phrase is. Essentially, people are doing what they're being paid to do, explains Andrew Brodsky, a professor at the McCombs School of Business at the University of Texas at Austin.
"When you come from a society… where you get as much work from your workers as you possibly can for as little compensation as possible, it shouldn't be surprising when you have workers take the same perspective and try to do as little work as possible," Brodsky said.
He's studied idle time in the office and remote work and says that for many jobs, eight hours isn't needed some days.
"On the days you have less to do, should you just sit there moving your mouse every so often so that Microsoft Teams shows that you're active to your boss or should you try to find a way to view that time productively?" Brodsky said. "Maybe further your career training, or just taking a break and recovering from work so that you can come back fresh or on a day that you are busier."
With Gen Z's recent entrance into the workforce, young workers have been tied to the "quiet quitting" trend. The hashtag for the term has racked up 12.9 million views on TikTok and The Wall Street Journal said professionals of that generation "are saying no to hustle culture."
But Brodsky says it's likely more to do with how our employment psychological contract has changed. Boomers enjoyed rewards for being long-term employees with promotions and continual raises. Now, there's less reward for staying loyal and giving 110%. For companies looking to reduce quiet quitting, however, Brodsky has some ideas.
"Many of these people feel like, whether they're Gen Z or otherwise, that they're doing what the company is doing. Organizations are using us, so we're going to use them," Brodsky said. "In cases where you actually find ways to reward employees as opposed to paying external hires more… I imagine it would potentially make you stronger."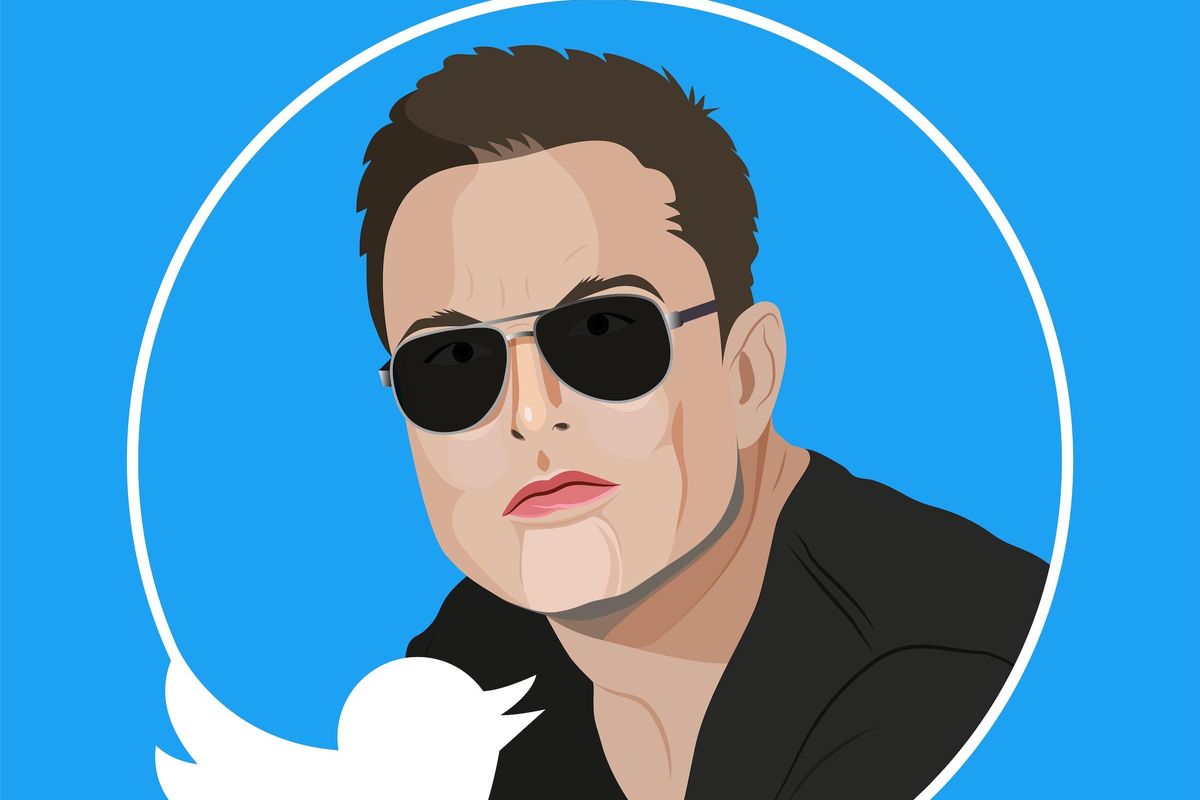 Shutterstock
Elon Musk has proposed once again to buy Twitter for $54.20 a share.
The news that Musk is offering to carry on with the $44 billion buyout was first reported by Bloomberg. Now, a filing with the Securities and Exchange Commission shows Musk made the proposal in a letter to the tech giant on Monday.
The New York Stock Exchange temporarily halted trading in Twitter stock twice Tuesday, first because of a big price move and the second time for a news event, presumably the announcement of Musk's renewed offer.
While the per share offer price on this latest proposal remains the same as the original offer, it's unclear if Musk has made other term changes or if Twitter would reject it. According to other reports, a deal could be reached this week.
The stock closed at $52.00/share Tuesday, indicating market uncertainty around the $54.20 offer.
After Musk informed Twitter of plans to terminate the original agreement in July, Twitter sued. A trial has been expected in Delaware Chancery Court on Oct. 17.
With the proposition of a buyout on the table again, it revives the question of whether Musk might move Twitter from San Francisco to Central Texas.
He's done so with some of his other companies. Tesla's headquarters in southeast Travis County had its grand opening earlier this year and tunneling business The Boring Company moved to Pflugerville. At least two other Musk companies, SpaceX and Neuralink, have a Central Texas presence without being headquartered here.
Technology journalist Nilay Patel this afternoon voiced concerns that owning Twitter and Tesla together could be problematic for Musk, as his Tesla manufacturing facilities in Germany and China are both in countries that have disputes with Twitter over content moderation and censorship.
Telsa shares fell after the Twitter news became public, before rallying to close up, at $249.44.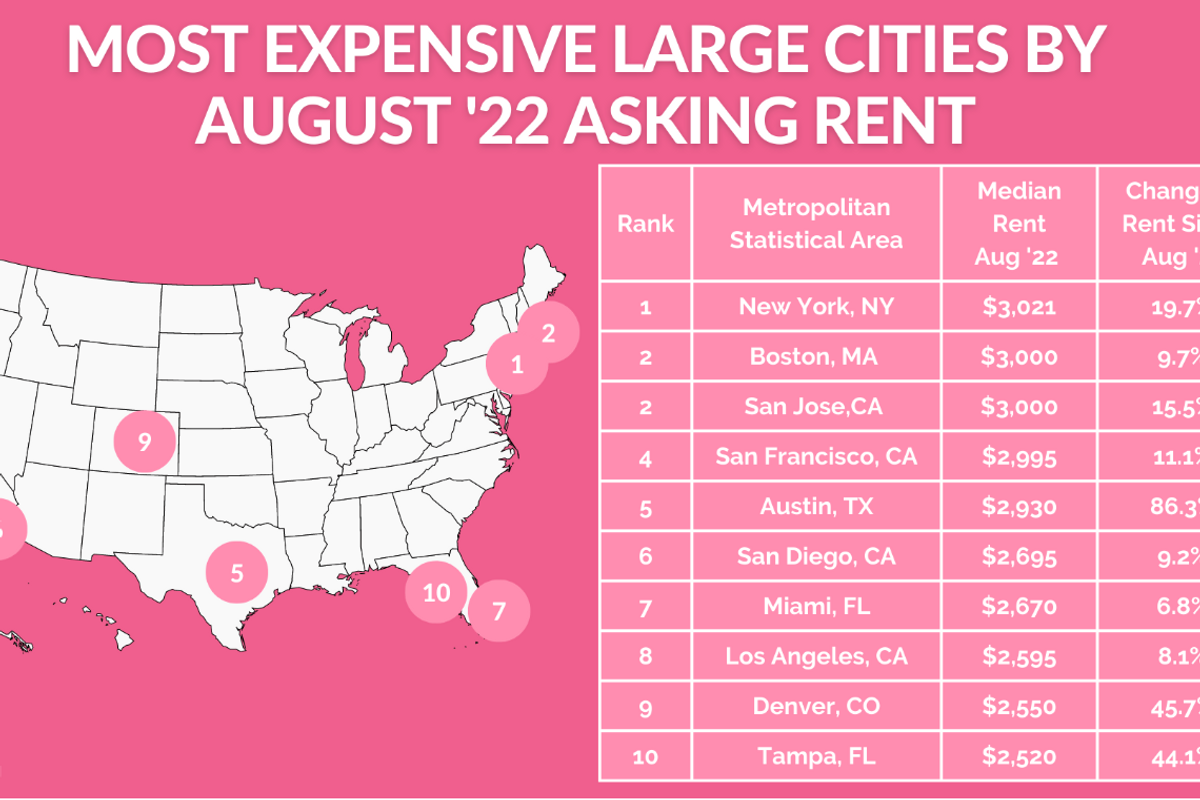 Dwellsy
While searching for a place to live, Austin renters will face monthly rates of nearly $3,000, a recent guide from rental marketplace Dwellsy shows.
The median rent in August this year was $2,930, a more than 86% increase since August 2021. That's $820 more than the nationwide median asking rent in August and puts Austin just below the Bay Area, Boston and New York for large cities with the most expensive asking rent.
"Within this group, Austin, TX stands out for the highest increases in asking rent, which has nearly doubled since this time last year," the study notes.
Outside of those large cities, however, others are seeing even higher rent spikes. Metro areas that ranked above Austin in one-year increases include those like Kansas City, MO with a 112% change in rent since last August and Tucson, AZ with a 124% change.
The data reflects large apartment communities, single-family homes and 2-6 unit buildings.