Get connected with our daily update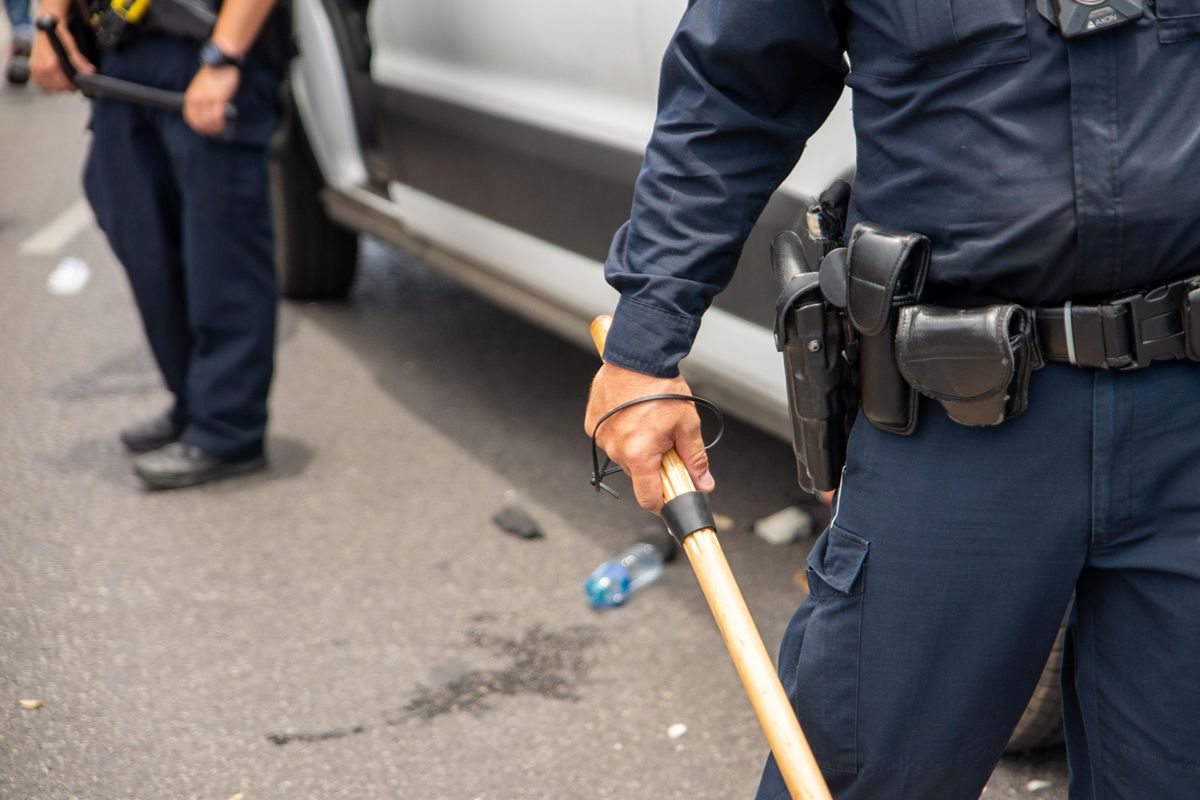 (Shutterstock)
Two new reports detail racial inequities at the Austin Police Department and raise concerns about the department's "paramilitary" approach to training cadets, including allegations of hazing.
---
The reports were conducted by separate independent consultant groups with guidance from the city's equity office and built on findings of past investigations into allegations of racism within the department, such as the Tatum report, and misconduct at the training academy, which has come under fire in recent years for its "fear-based" approach, discriminatory recruiting practices and attrition rates.
The reports
The Peace Mill report evaluated the department for equity and found "significant racial and gender disparities" in the standards and practices of APD's training and recruiting divisions. These include:

Only one Black employee out of the division's 57 employees
Black male cadets graduated from the training academy at a rate of 48.5%, compared to 81.6% for white male cadets
Black cadets were also more likely to leave the academy or sustain an injury than any other racial group
Academy culture "prioritizes physical aggressive above all else"
Cadets reported that training staff "refused water to dehydrated cadets," told cadets to target homeless individuals for various citations when "'having a slow day'" and employed training tactics "described … as 'worse than anything I went through in (US military training])"
Peace Mill, which is led by public policy researcher and LBJ School of Public Affairs graduate student Raymon Weyandt, recommended that the city suspend all future cadet classes until APD's training division can be reformed and rebuilt.
The academy is currently on hold after Austin City Council voted unanimously to cancel funding for three planned cadet classes in August as part of a broader set of police reforms enacted in response to mass protests in support of the Black Lives Matter movement. Council members cited concerns about the training academy's curriculum, among other factors.
Last month, however, Austin Mayor Steve Adler expressed hope that certain reforms could be implemented in time for a future cadet class in the short term. "I still think there's a critical role for police in our community, even reimagined," he said during a Dec. 9 work session. "I, for one, would like the process to move quickly so as to allow for a cadet class in a spring."
The second report, by Round Rock-based group Joyce James Consulting, identified:
A last of trust in APD leadership to handle issues related to race, gender and sexual orientation
Widening racial disparities in stops, citations, arrests, searches and use-of-force incidents
A "paramilitary format" at the police academy and weaknesses in its "structure, culture, curriculum, and teaching effectiveness"
"There have been so many studies already done that we felt it would be important for us to do a comprehensive review of all of those reports," President and CEO Joyce James told the city's public safety commission Monday. "What we found in those reports, they all pretty much have the same theme.
The response
APD responded to the reports in a statement shared with Austonia, which read in part: "We strive to be an organization that promotes diversity, inclusion and equity for all populations. The Department will continue efforts to make improvements to policies, practices, and training that allow everyone in Austin to feel safe and protected."
Austin Police Association Ken Casaday told KXAN that the reports don't acknowledge the improvements made to the APD training academy in the last few years and said cadets need to be put in "high-stress situations" so as to be prepared for the job.
APA has been critical of the council's decision to cut APD funding and suspend the training academy.
The first of the canceled classes would have been APD's first with a majority of minority candidates, according to the union. "We are so proud of the great work our recruiting unit did to produce these numbers," APA wrote in an Aug. 14 Facebook post. "Unfortunately, this city council has destroyed the hard work done by (the) recruiting (division)."
Criminal justice reform advocates argue that the reports add to the serious concerns already raised about the training academy and police department.
Scott Hensen, executive director of the criminal justice reform nonprofit Just Liberty and author of the Grits for Breakfast blog, wrote on Saturday that the Peace Mill report "should put an end to discussions of restarting the police academy any time soon." He added: "We're only beginning to understand the depths of problems at the academy, which start with agency leadership. They won't be fixed overnight."
The city's equity office will follow up with APD leadership later this month and next to address the reports' findings.
Meanwhile, APD remains under scrutiny.
A community is reviewing training videos used by the training academy and is scheduled to submit its findings to the city later this month. Council members also approved a contract with another independent consulting firm in November to investigate APD following an anonymous complaint alleging that an assistant chief used racist language. Findings are expected by the end of this year.
The Texas Legislative Council has also drafted language for a proposed law that would transfer control of APD to the state, a move that Gov. Greg Abbott has said he supports.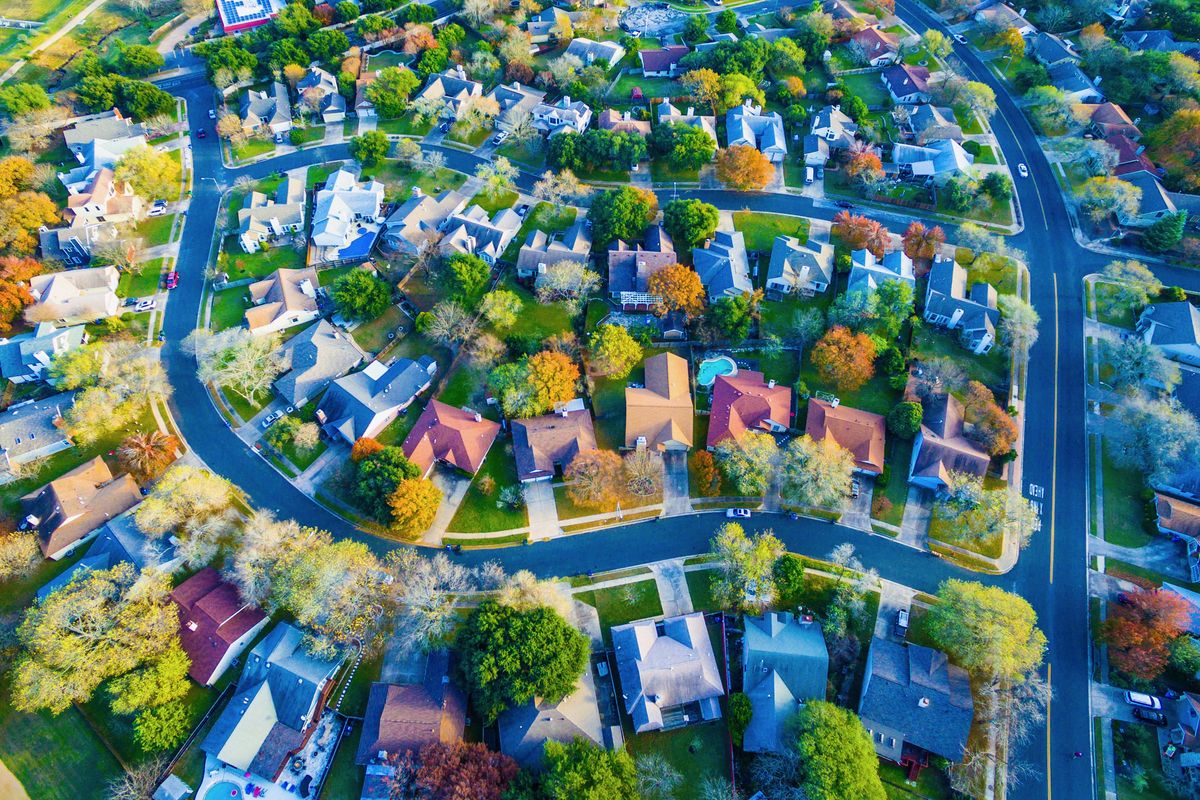 Shutterstock
So you want to buy a house?

To anyone trying to get on the "housing ladder," it's been a discouraging couple of years as prices skyrocketed in a market crowded with buyers bidding against each other for just about any available home.

Things may be calming down, with the Austin Board of REALTORS reporting fewer sales and more available homes this summer.

Mortgage rates have more than doubled in the last year, from around 3% to well over 6% on a 30-year fixed rate loan, getting even more of a bump this week after the Federal Reserve raised bank rates on Wednesday.

So how affordable are homes right now? That, of course, depends on what you want and how much you're able or willing to pay, but here are some rough estimates of what a typical buyer would pay to buy a $650,000 home, which would be considered "mid-price" in today's market.

Mortgage banker Chris Holland (NMLS 211033) of Austin's Sente Mortgage ran some numbers for Austonia to illustrate a typical purchase.


Holland says that while the 30-year fixed rate mortgage is often mentioned in the media, the most popular loan that he's seeing now is a 7/1 adjustable rate mortgage, which has a fixed rate for 7 years and then adjusts every year based on market rates, with a limit on how much it can increase each year. The interest is amortized over a 30-year period. Adjustable Rate Mortgages (ARMs) offer lower rates than fixed rate loans.

Here are the numbers, which are examples. In practice, exact numbers vary with a buyer's credit rating and overall financial situation, and with the rate, which can move up or down at any time.
$650,000 home purchase price
7/1 ARM at 5.875%
5% down payment, equals $32,500
95% financed, equals $617,500
$4,990 payment, including principle and interest (P&I), insurance, and property tax
Typically, a borrower's debt to income ratio needs to be at or below 45%. So for this mortgage, a borrower, or borrowers, would need income of roughly $11,100/month, or $133,200/year. That number could be higher, depending on the buyer's outstanding credit balances on things like credit cards and car loans.
Not included are closing costs, moving costs, maintenance, and any changes a new buyer might want to make to the home.

Holland says he's had a lot of clients approved for loans who were house hunting but have put that on hold, hoping prices come down.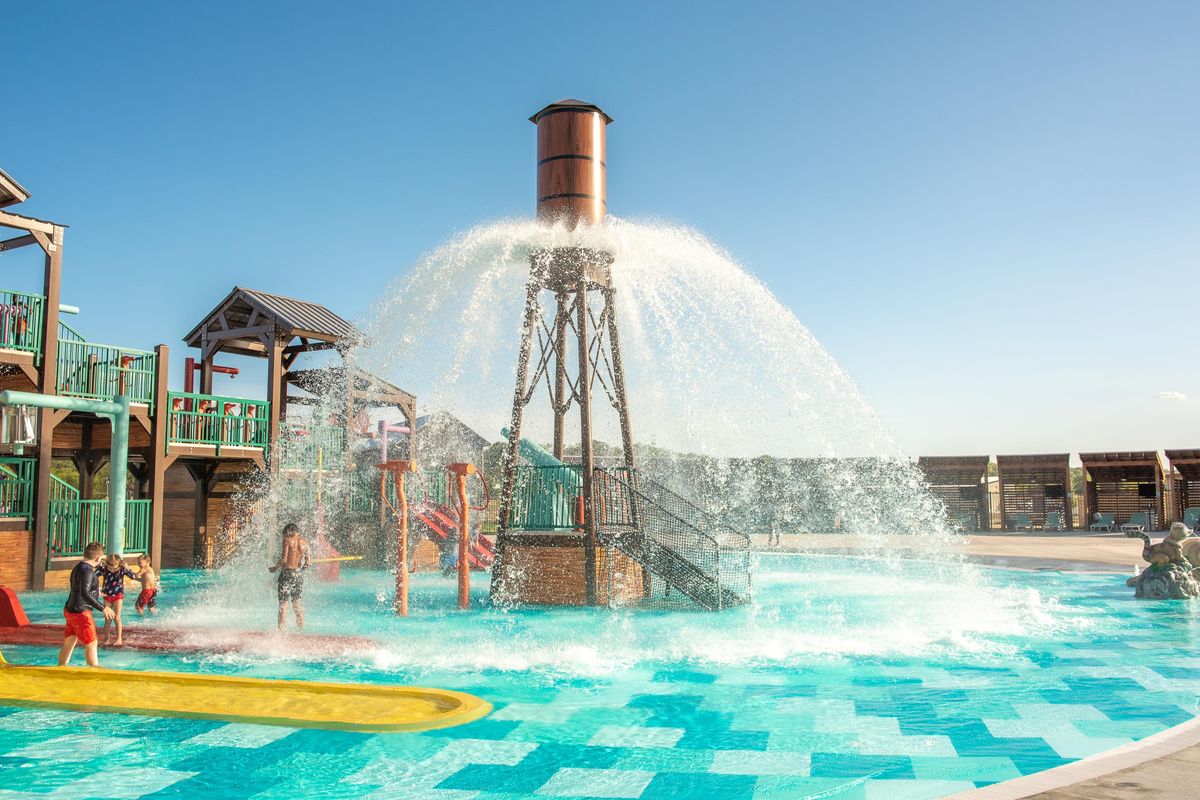 Camp Fimfo Waco
Camp Fimfo Waco, a brand new camping resort, is kicking off football and fall camping season in style! With top-notch amenities, premium accommodations, and 10 weekends of fall fun, there's no better place to have a fall camping getaway, especially if you're a Baylor football fan!
Fall promises to be a one-of-a-kind camping experience. From Sept. 16 to Nov. 24, weekends will be packed with fall-themed activities, including special Halloween weekends in October. Campers can enjoy activities like fall crafts, campground trick-or-treating, costume contests, site decorating, outdoor movie nights, and more!