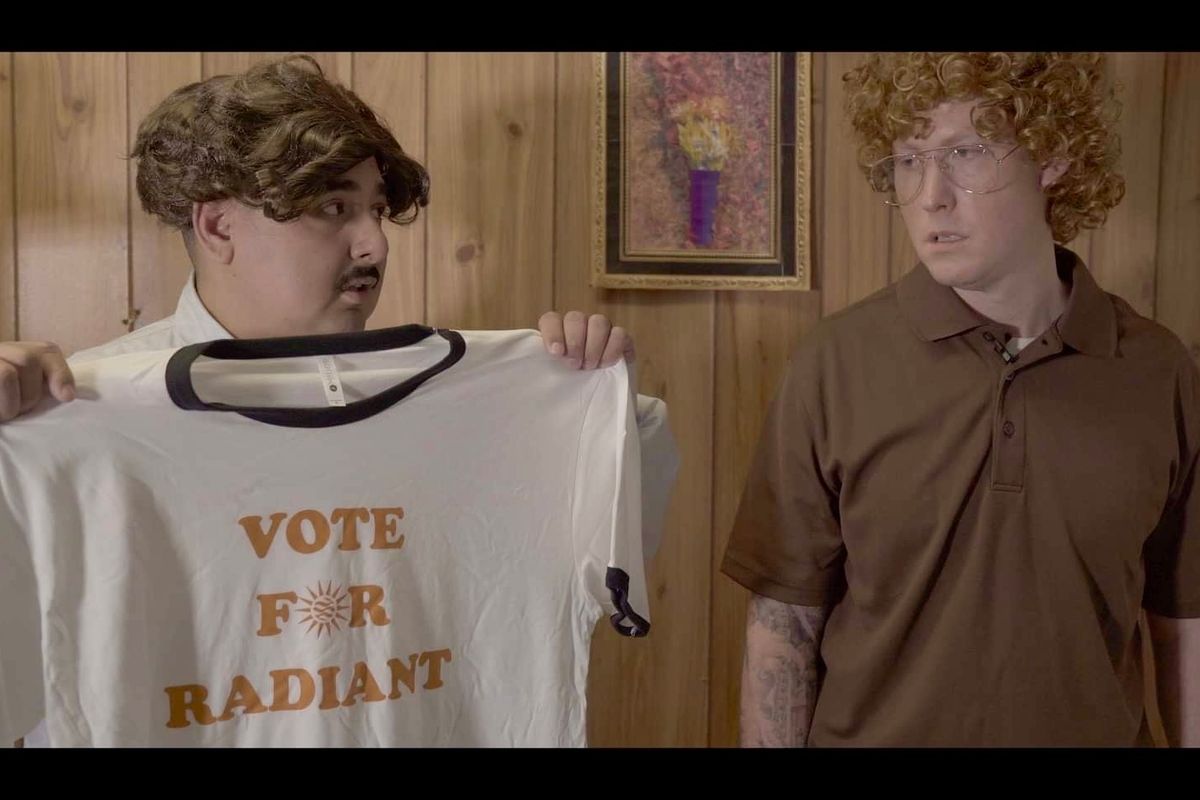 (Radiant Plumbing and Air Conditioning)
While the last thing some people want to see is another political ad, a local plumbing company is adding some laughter to the political (and plumbing) discourse with its latest commercial.
---
Radiant Plumbing and Air Conditioning released a new "Napoleon Dynamite" inspired commercial about the 2020 election. The ad states that a vote for radiant is a vote for toilets that flush and endless hot water for all.
The 30-second clip features five Radiant employees portraying the roles of Napoleon Dynamite, Pedro, Uncle Rico, Deb and Kip. There's also a guest appearance from an inflatable llama playing the iconic role of Tina.
2020, Gosh!www.youtube.com
This is one of 27 non-traditional commercials by the plumbing and air conditioning company. Founder and co-owner Brad Casebier said that Radiant aims to make a comedic commercial every month, completely in-house.
Spray painted props, bad accents and employees in costumes are an 'integral' part of company culture, he said. Marketing Director Odalis Suarez says that employees are usually happy to volunteer their time.
"We try to give everyone on our team the opportunity to be in a commercial if they want to," Suarez said. "People are always thrilled when we ask if they want to be part of (it)."
From the inflatable llama to the customized "Vote for Radiant" t-shirt, prop collection was the most time-consuming part of the commercial creation. All in all, the ad was executed in less than a month, a timeframe that's considerably shorter than most, Suarez said.
The last commercial by Radiant was based on 80s blockbuster "The Terminator." It gained the most traction of any of their commercials so far with over 100,000 views in one month.
Radiant has been providing air conditioning, heating and drain cleaning services in the greater Austin area for over 20 years. Despite the online attention the creative commercials get, Casebier thinks the commercials drum up little to no additional business. He says that's not the point—the goal of the monthly ads isn't to highlight the company.
"Nobody really wants to hear about plumbing and air conditioning," he said. "We made the decision a long time ago that no one actually cares, so our goal is to just entertain people and hope that they remember us when they actually need us."
Their latest commercial will run on local television until the beginning of November when it will be replaced by another Radiant ad currently in the works.
"We enjoy our part in keeping Austin a little bit weird," Casebier said. "That's our contribution right there–we embrace our place in Austin weirdness."