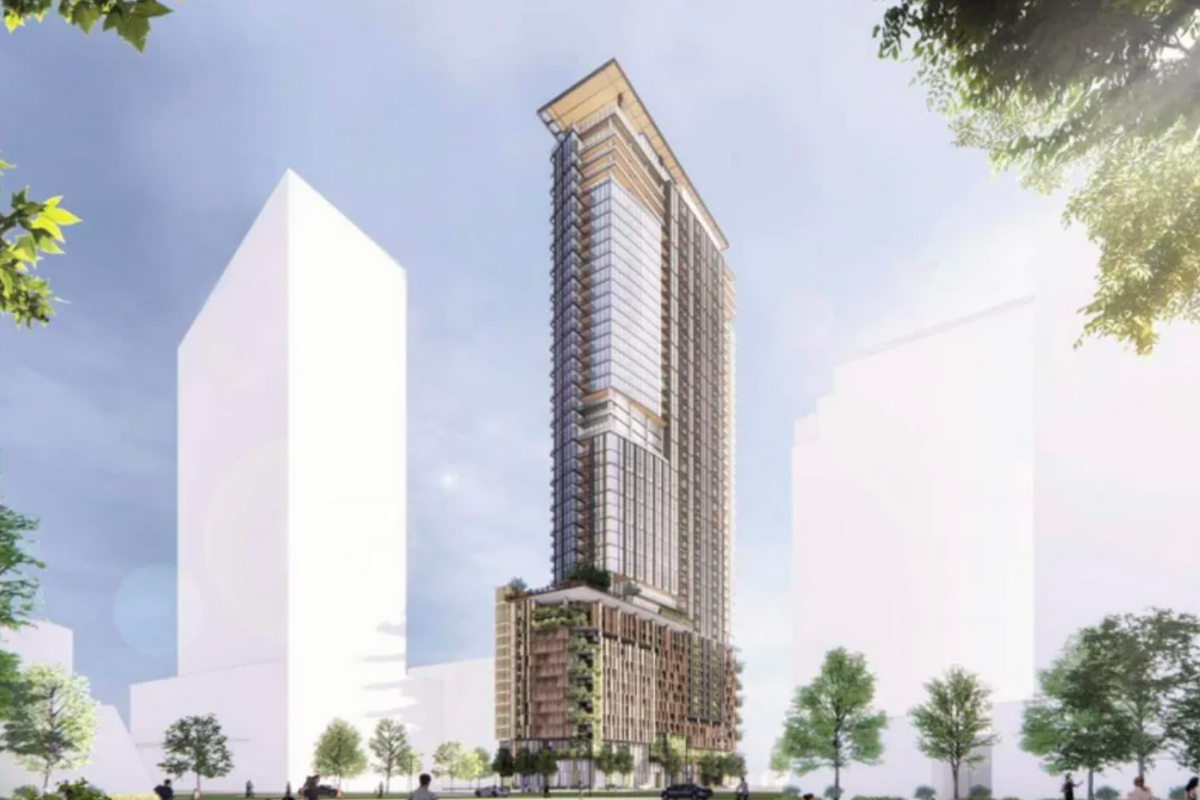 Two original Rainey Street bungalows, home to longtime bars Craft Pride and Javelina, could be replaced by a proposed 48-floor apartment complex.
---
Javelina and Craft Pride opened next door to each other in 2012 and 2013, respectively, representing two of the longest-tenured establishments since Rainey Street became an entertainment district in the mid-2000s.
The Design Commission voted Monday to support concept plans for River Street Residences, a proposed 409-unit apartment complex, but not before some commissioners raised concerns about replacing two of the most-established bars at the south gateway of Rainey Street.

"People see it as a bonafide nightlife district, they see it as someplace special in Austin," Commissioner Beau Frail said during the Monday meeting. "There is a very large contingent of the city that will see this project as another nail in the coffin of Rainey Street."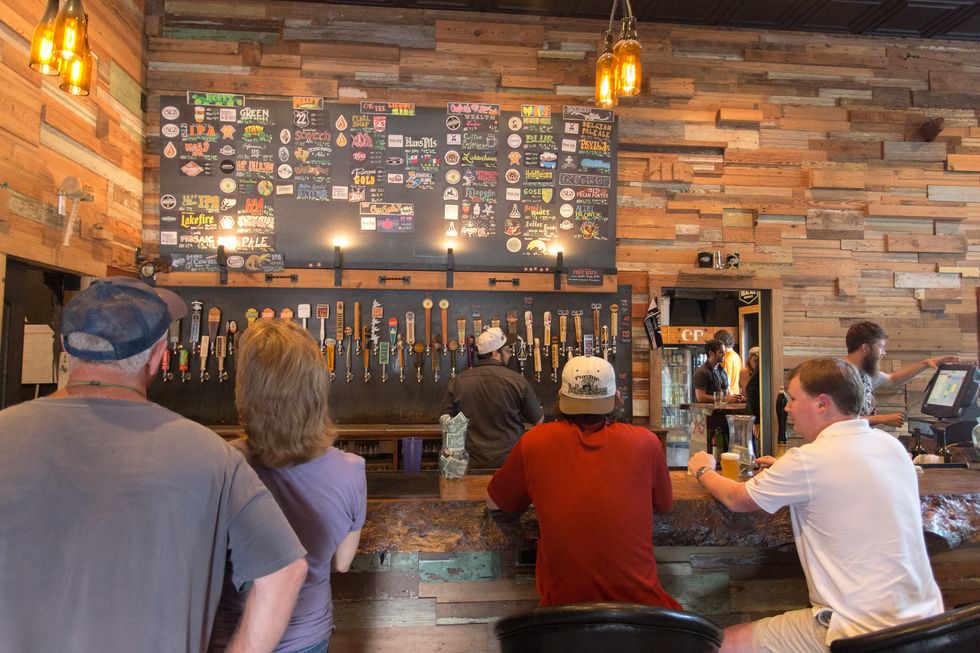 An apartment highrise is proposed at the current location of Craft Pride.(Flickr)
While there has been plenty of business turnover on Rainey Street during the past decade, this situation most mirrors a similar scenario from 2014. That is when Lustre Pearl—one of the first bars to open on Rainey Street—was displaced from the Driskill Street corner to make room for Millennium Rainey residential project, now called Camden Rainey Street Apartments. That original bungalow was relocated to establish Lustre Pearl's East Austin location, and a second location opened across Rainey Street in 2016. That same apartment project also caused another popular Rainey Street bar called White House to close for good.

Ultimately, Frail and most other design commissioners voted to support the River Street Residences project as long as project developers promised to open up the ground-floor commercial space facing Rainey Street. Chair David Caroll cast the lone "nay" vote against the Design Commission recommendation.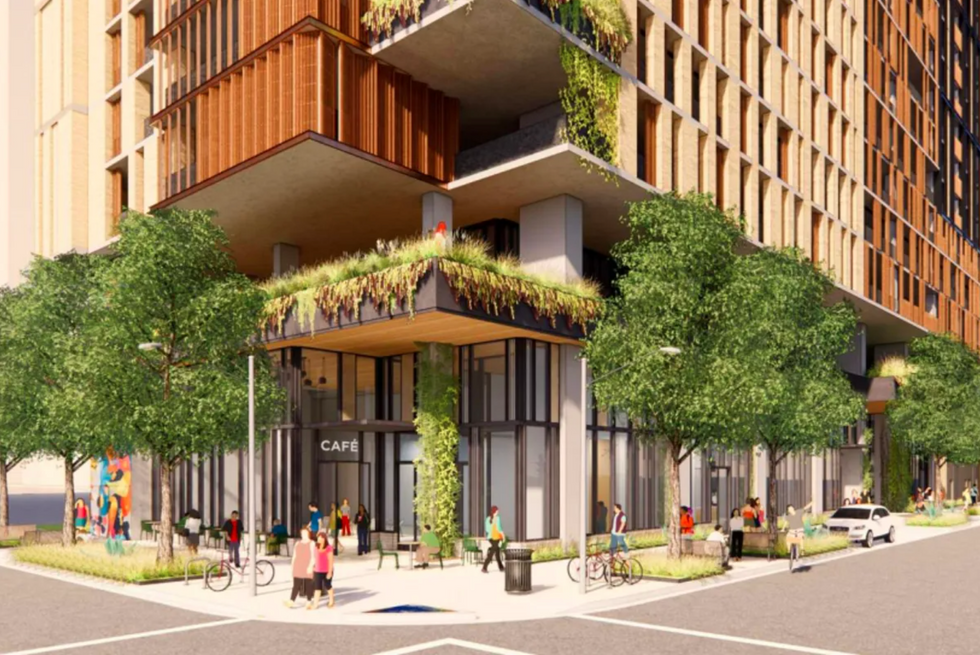 The project next advances to the Planning Commission and eventually City Council for full approval. Exact dates have not been confirmed by city officials before deadline.

Attempts to reach Craft Pride and Javelina ownership were also not successful, but River Street Residences representatives said during the Design Commission meeting Monday that current property occupants are kept up-to-date on the project.
Another potential displacement

Via 313, which relocated its second-ever food truck from South Austin to Craft Pride in 2013, would also be displaced if the River Street Residences project is approved by the city. Co-owner Brandon Hunt said he heard rumors that Craft Pride and Via 313 could find a new home in the completed skyscraper, but that is just speculation for now.
Via 313 has had major success in Austin since opening a single food trailer in 2011. After expanding to five locations throughout the years, the food establishment announced this year it is taking its Detroit-style pizza to the national level.
"If not for that trailer on Rainey Street, maybe they wouldn't be going national today," Commissioner Samuel Franco speculated during the Monday meeting. He worried about the next Via 313 not having the same odds of success without an affordable spot in a heavily trafficked nightlife district.
The spot certainly was affordable—free, in fact, minus utility costs, according to Hunt. Via 313 couldn't have opened its first brick-and-mortar location in Oak Hill without success at Rainey Street as well as its first location at Violet Crown Social Club in East Austin, he said.
But the Rainey Street location ultimately did not even factor in the valuation when Via 313 recently received investor support to expand nationally, Hunt said. Instead, the value of that spot should be weighed culturally, he said, similar to how Torchy's Tacos kept operating its original South 1st Street trailer long after the chain expanded beyond Austin.
Via 313 has kept the Rainey Street location open throughout the COVID-19 pandemic, and Craft Pride reopened last Tuesday. Nonetheless, Hunt said that Rainey foot traffic is roughly half of what it once was.
"It's been a battle for sure," he said. "It's slowly getting back to normal down there as far as traffic goes."
The culture of the street has also changed over the years as more highrise projects enter the entertainment district, Hunt said. He points to the apartment project that displaced the original Lustre Pearl and 70 Rainey, a 34-story condo tower that opened last year, as the main examples.
"I can't complain too much because before we were there, there were people who felt disrespected and displaced," Hunt said, referring to Rainey's original Latino roots before the neighborhood was rezoned for downtown-level density, making it into what it is today. "It seems like the natural evolution of that area."