Get connected with our daily update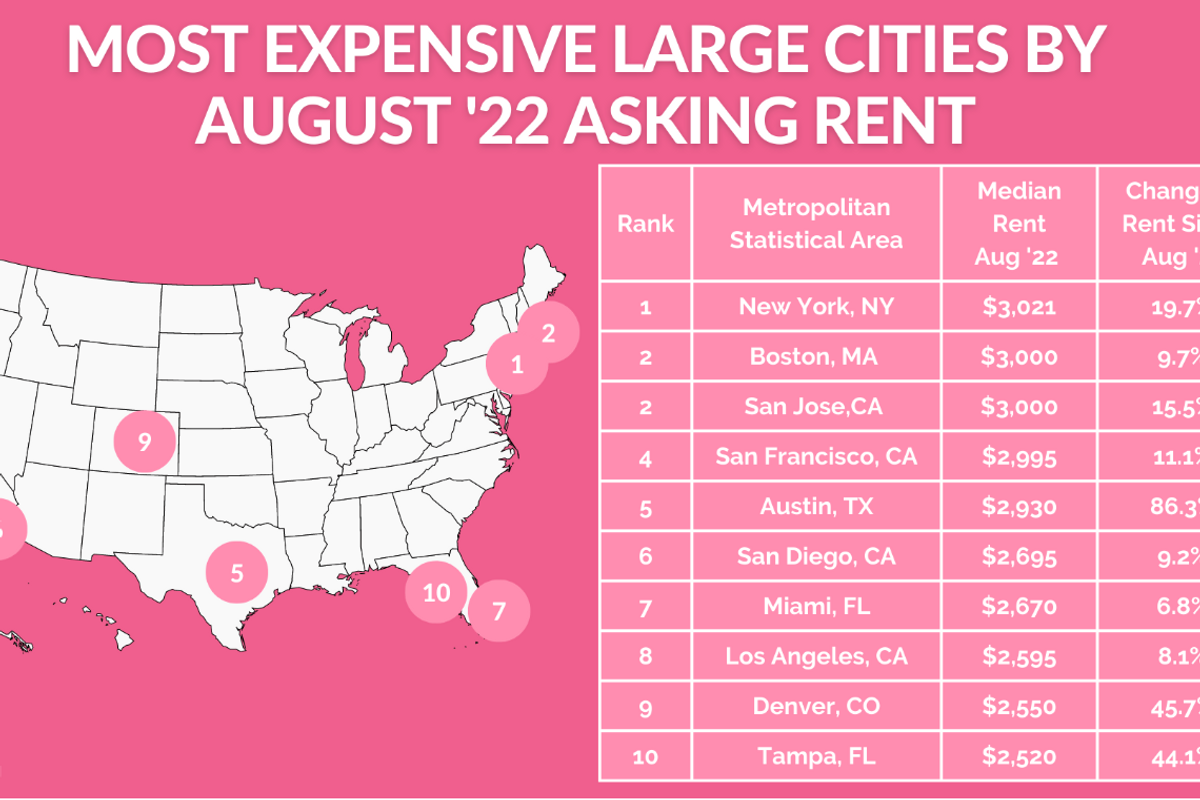 Dwellsy
While searching for a place to live, Austin renters will face monthly rates of nearly $3,000, a recent guide from rental marketplace Dwellsy shows.
The median rent in August this year was $2,930, a more than 86% increase since August 2021. That's $820 more than the nationwide median asking rent in August and puts Austin just below the Bay Area, Boston and New York for large cities with the most expensive asking rent.
"Within this group, Austin, TX stands out for the highest increases in asking rent, which has nearly doubled since this time last year," the study notes.
Outside of those large cities, however, others are seeing even higher rent spikes. Metro areas that ranked above Austin in one-year increases include those like Kansas City, MO with a 112% change in rent since last August and Tucson, AZ with a 124% change.
The data reflects large apartment communities, single-family homes and 2-6 unit buildings.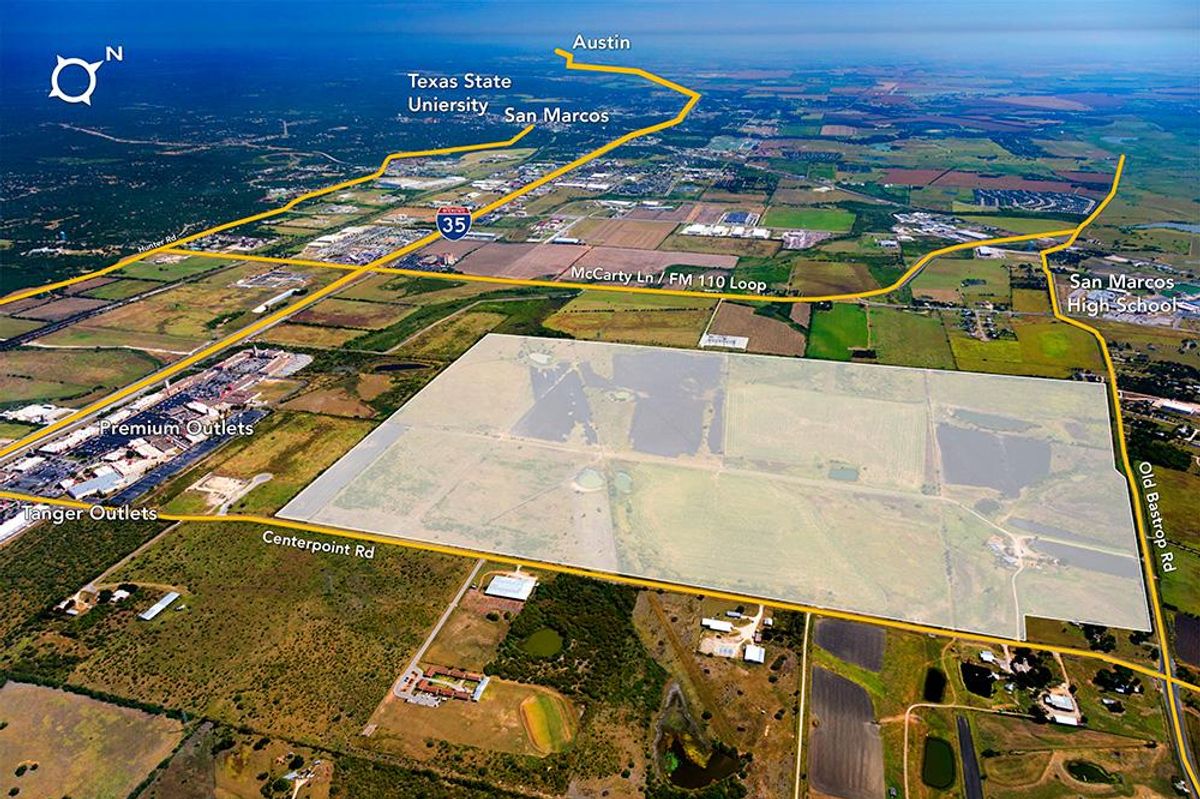 A mixed-use development that will sit on about 400 acres could be coming to a rapidly growing San Marcos.
Real estate investment company Walton Global Holdings LLC and developer Majestic Realty Co. have received approvals from the city and Hays County to build east of I-35, on Centerpoint Road. The plan involves an industrial park that's been dubbed "Project Thin Mint."
The Austin Business Journal reports that company executives shared plans to start construction in 2024 on two buildings totaling about 200,000 square feet, and the site could be more than 2 million square feet someday.
These plans come as San Marcos plays a key role as a possible economic powerhouse in the budding Austin-San Antonio metroplex.
The land that the San Marcos City Council approved Majestic for rezoning is referred to as the Gas Lamp District. Walton says it will be used for residential offerings, commercial, retail and industrial uses like 200 acres of such space being developed by Majestic. It'll also have open spaces and parks connected by hike and bike trails.
Capital investment for the development is estimated at $103 million over the course of a decade, so the buildout may be through 2033.
Earlier this month, the San Marcos City Council approved the project for a Chapter 380 incentives agreement. This sets up a three-year, 50% property tax rebate per building for 10 years. Only unoccupied parts of the development would be eligible for the rebate.
The city estimates that the return on investment for the incentives could be more than $1.5 million.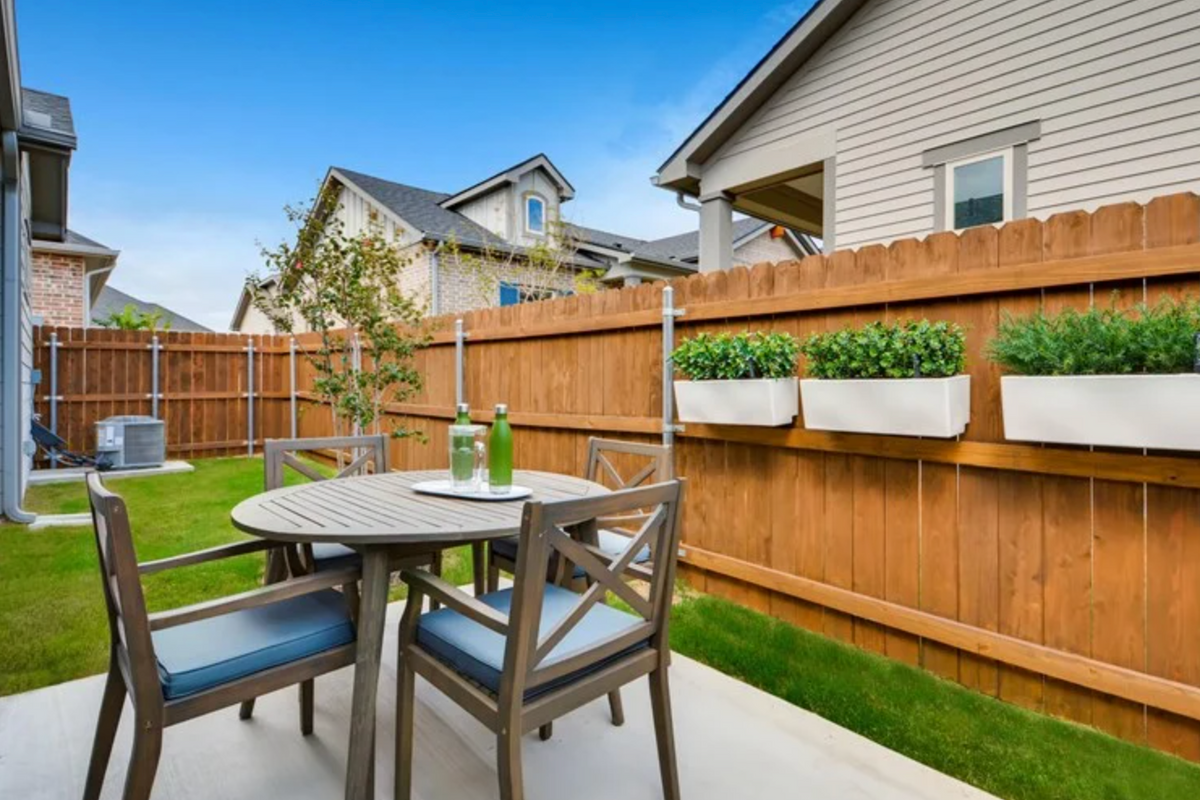 An Arizona home builder, NexMetro Communities, plans to establish a neighborhood by the name of Avilla Rio Oaks in Liberty Hill, north of Austin. But there will be no homes for sale. 260 single-family rental homes will sit in the 25-acre development.
NexMetro has put forth two other projects near Austin, one in Liberty Hill and another in Georgetown. In total, the company is investing $164 million in the Austin metro with 634 rental homes across three communities.
In a press release on the first two communities, Jason Flory, managing director for NexMetro Communities' Austin Division, described the Austin area as an ideal location for Avilla Homes neighborhoods.
"Our expansion into Central Texas validates the tremendous appeal of this hybrid housing offering to consumers of all walks of life," Flory said. "We continue to look at new site locations in greater Austin because we know there is tremendous consumer appeal and demand."
The popularity of rental homes in the Austin area and elsewhere comes from a desire of residents to have a home that doesn't require a mortgage.
For example, a RentCafe report from earlier this year says the need for space and privacy is driving the trend and notes that built-to-rent homes are expected to hit an all-time high in 2022. With 1,390 single-family rentals in the Austin metro, the area ranked No. 13 on the report's list of metros with the greatest number of those homes.
The growth in built-to-rent homes isn't slowing down. This summer saw announcements for other rental neighborhoods in Round Rock and another in Leander.
The Avilla Rio Oaks neighborhood is set to kick off site work soon near County Road 263 and Seward Junction Loop. It'll include homes with one to three bedrooms that are single-level and between 700 and 1,265 square feet. Each one will include a private backyard, a front porch, granite countertops and stainless steel appliances.