Get connected with our daily update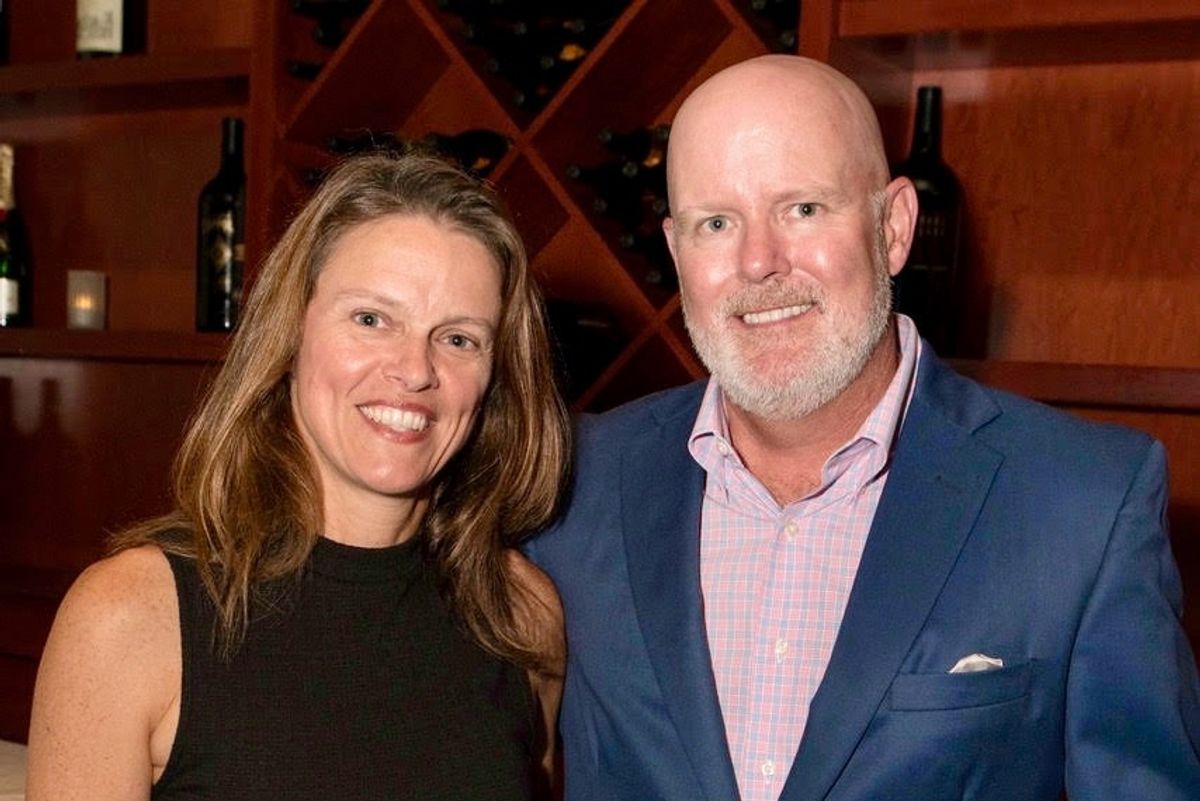 After two weeks of aches, chills and some sensory loss, Laura Bennett, 50, and her husband, Kyndel, 48, are finally feeling better.
The married couple live in the Independent, a luxury condominium building in downtown Austin, with their two teen-aged children.

Kyndel is the CEO of Cayetano Development, a local real estate firm. He left work at midday on Friday, March 13, because he wasn't feeling great—some body aches and fatigue—and took a nap.
---


That evening, he and his wife went to dinner at WuChow, but they mostly stayed home over the weekend, and their kids went to stay at the family's ranch property in Blanco, about 45 miles west of Austin, to avoid catching what their father had.

"They ended up staying for two weeks," Laura said.

By Monday, Laura exhibited the same symptoms as her husband—as did five of the six colleagues who share Kyndel's office space. Many of their partners became ill in the ensuing days.
"We never had fever. We never had a cough. And we never had shortness of breath. And so it never crossed our minds that we had COVID," she said. "We went about our lives. We live in an apartment complex. We were going up and down the elevator. We were doing our thing because we thought we just had some little bug."

With so many people in Kyndel's office affected, however, the couple decided it was likely COVID-19, the illness caused by the new coronavirus. One of his colleagues went to the hospital with the same symptoms and, although unable to get tested, was told by a doctor that it was likely COVID-19.

The Bennetts managed their symptoms at home and didn't seek out treatment.

"We had three other people that were in the office that did go to the doctor and weren't able to get tested," Laura said. "So we decided, 'What was the point?'"

By the end of the week, both had one day of respite.

"Suddenly, we all felt great and thought we were done," Laura said.

Then their symptoms returned. Laura lost her sense of taste and smell for a couple days, but neither developed more severe symptoms.

Two of Kyndel's colleagues ended up going to the hospital because of difficulty breathing and a fever that wouldn't break. One is improving, but Laura said she remains worried about the other.

For the last two days, the couple has been symptom-free, but they are concerned about continued spread.

"There's not a whole lot of physical contact happening in an office, and for everyone to have gotten it in 48 hours—from touching the coffee maker or what it was—is kind of terrifying," Laura said.

She and her husband isolated themselves once they realized they were likely infected, but they recommend that others stay home even if they aren't displaying symptoms.

"These numbers of who has it in Travis County are so wrong because nobody can get a test," Laura said. "None of our [group] are showing up on those numbers."
---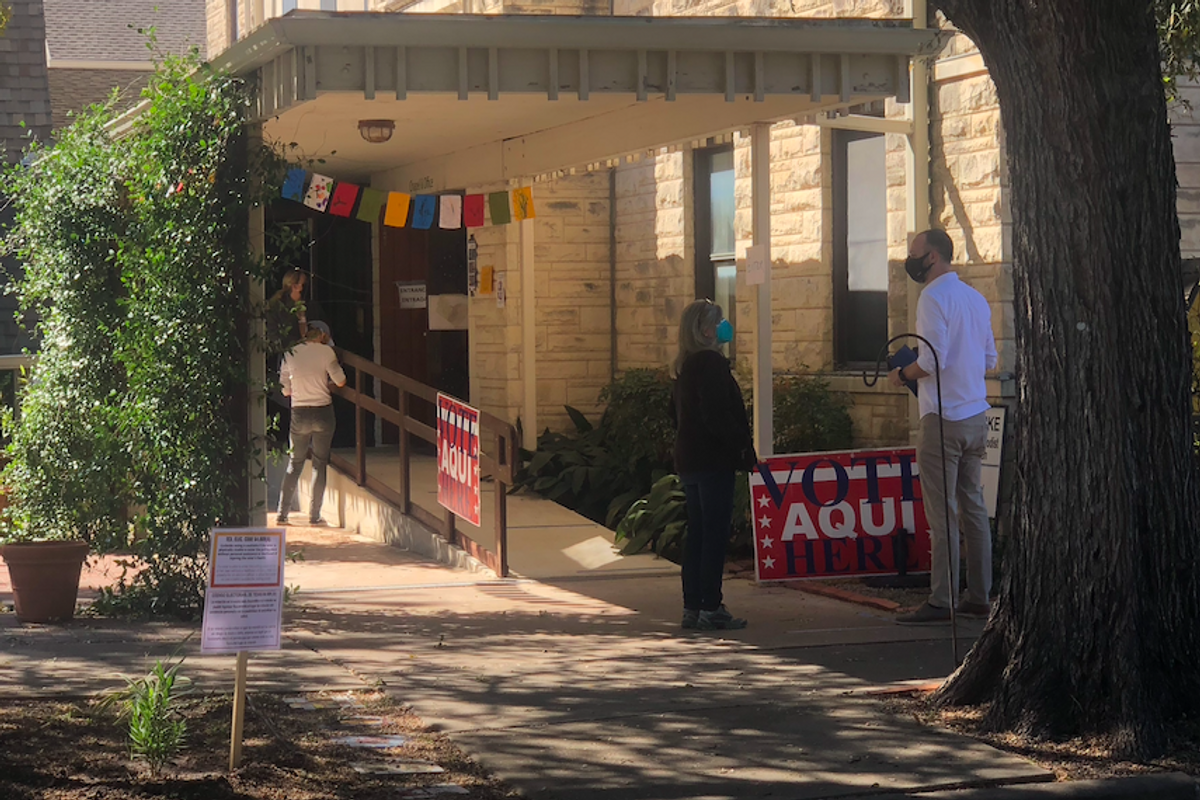 Come later tonight, Texans will officially know who will be on the ballot for the November general election.
In Texas, candidates must win at least 50% of the vote to be elected. In the March primaries where the top candidate only received a plurality of votes, a runoff is being held. Voters will decide on the candidates to represent their party in the November general election. Just like the March primaries, voters will choose which party they'd like to vote in. Then based on location, each ballot will show which races are in a runoff.
Here's everything you need to know before heading to the polls.

Know before you go
The registration period for this election has passed; check if you're registered to vote here.
The polls are open from 7 a.m. to 7 p.m. daily. As long as you're in line by 7 p.m., you can vote.
You'll need a valid photo ID to present once you're at a polling location.
Here is where you can vote in Travis County.
View wait times at polling locations here.
Races to watch in Travis County:
Statewide
Lieutenant Governor
Republican: Incumbent Lt. Gov. Dan Patrick won his primary in March.
Democratic: Mike Collier and Michelle Beckley are vying to be the Democrat candidate on the ballot.
Attorney General
Republican: Incumbent AG Ken Paxton is fighting for his seat against George P. Bush.
Democratic: Rochelle Garza and Joe Jaworski will face off to be the Democratic candidate in this race.
View all the statewide races on the ballot here.
U.S. House of Representatives

View the district you live in here.
District 21
Republican: Incumbent Chip Roy won his primary in March.
Democratic: Claudia Andreana Zapata and Ricardo Villarreal are hoping to secure this vote.
District 35
Republican: Dan McQueen and Michael Rodriguez are going head to head to be the Republican candidate in this race.
Democratic: Former Austin council member Greg Casar won this race in March.
Texas House
District 19
Republican: Ellen Troxclair and Justin Berry are vying to be the Republican candidate in this race.
Democratic: Pam Baggett won her primary in March.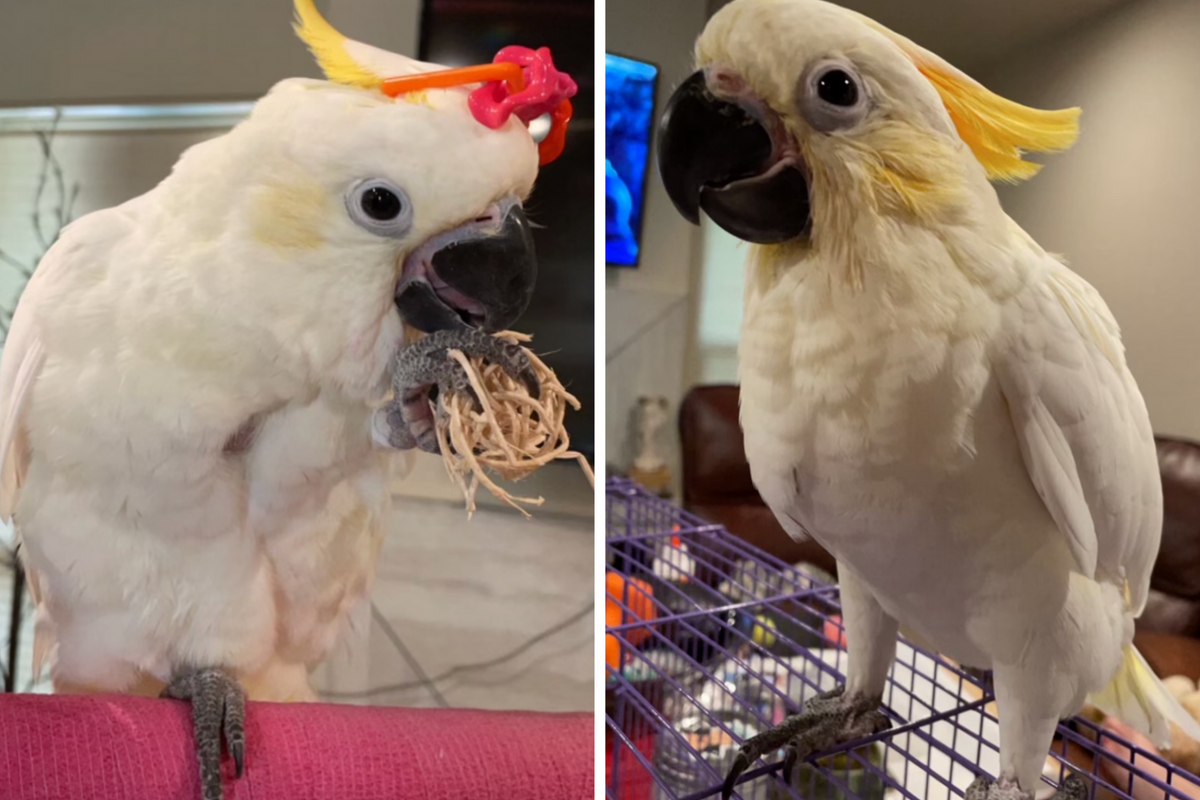 A big-money bird has been stolen from a northwest Austin pet store.
Kelsey Fernandez, the owner of a $6,000 sulphur and citron-crested cockatoo named Lemon Grab, said the emotional support animal was taken from the Gallery of Pets store, around closing time on Sunday.
"I've struggled with mental illness my entire life, and ever since I got him I've been doing so much better," Fernandez told Austonia.
The $6k cockatoo is young and will starve unless he is fed by hand, Fernandez said.
In a surveillance video, a man appears to have something under his shirt as he and two others exit the business around the same time the store believes that Lemon Grab was stolen.
Fernandez said a report has been filed with the Austin Police Department with an $1,000 reward for his return.