Get connected with our daily update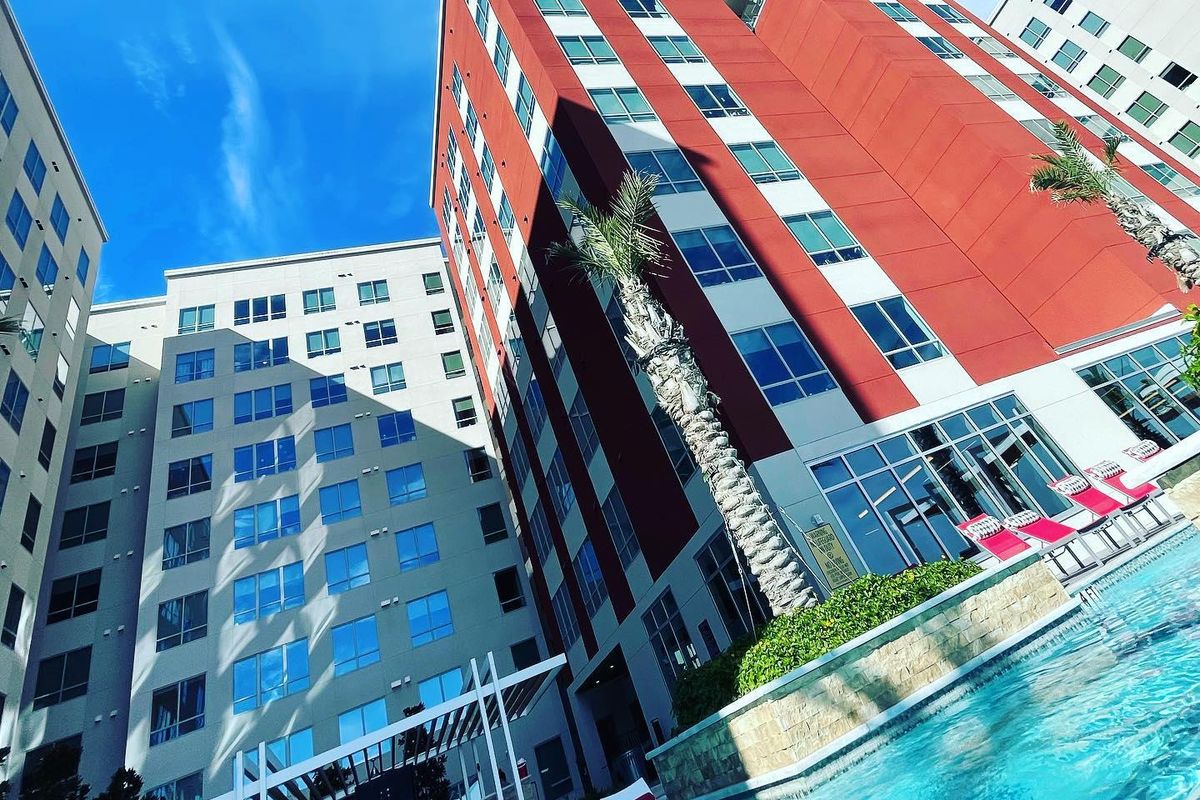 As Austin rents reached a record high for the month of September, the ripple effects of a high-demand, low-supply housing and rental market have translated to rapid growth in outer submarkets including San Marcos.
---
According to ApartmentData.com's November Market Line Report, the San Marcos/Kyle/Buda area has been the hottest of Greater Austin's 11 submarkets over the last three months. And as Austin workers continue to get priced out of the city center and San Marcos' Hays County continues to grow, the region's rental submarket has seen 29.1% annualized growth in that time period.
The interest in the area comes down to a few factors, but mostly it's about having more new developments to attract newcomers, according to ApartmentData.com Regional Vice President Cindi Reed.
"That's where the demand is going because they have availability," Reed said. "As matter of fact, the top four sub markets on that hottest submarket list are the four sub markets in our city that have the most construction."
But that availability may not last for long. Katie Burrell, a 25-year-old communication specialist in Austin, formerly rented in San Marcos and is now planning on closing on an under-construction house near Seguin (about 20 miles south of San Marcos) with her fiancé after house hunting throughout the area.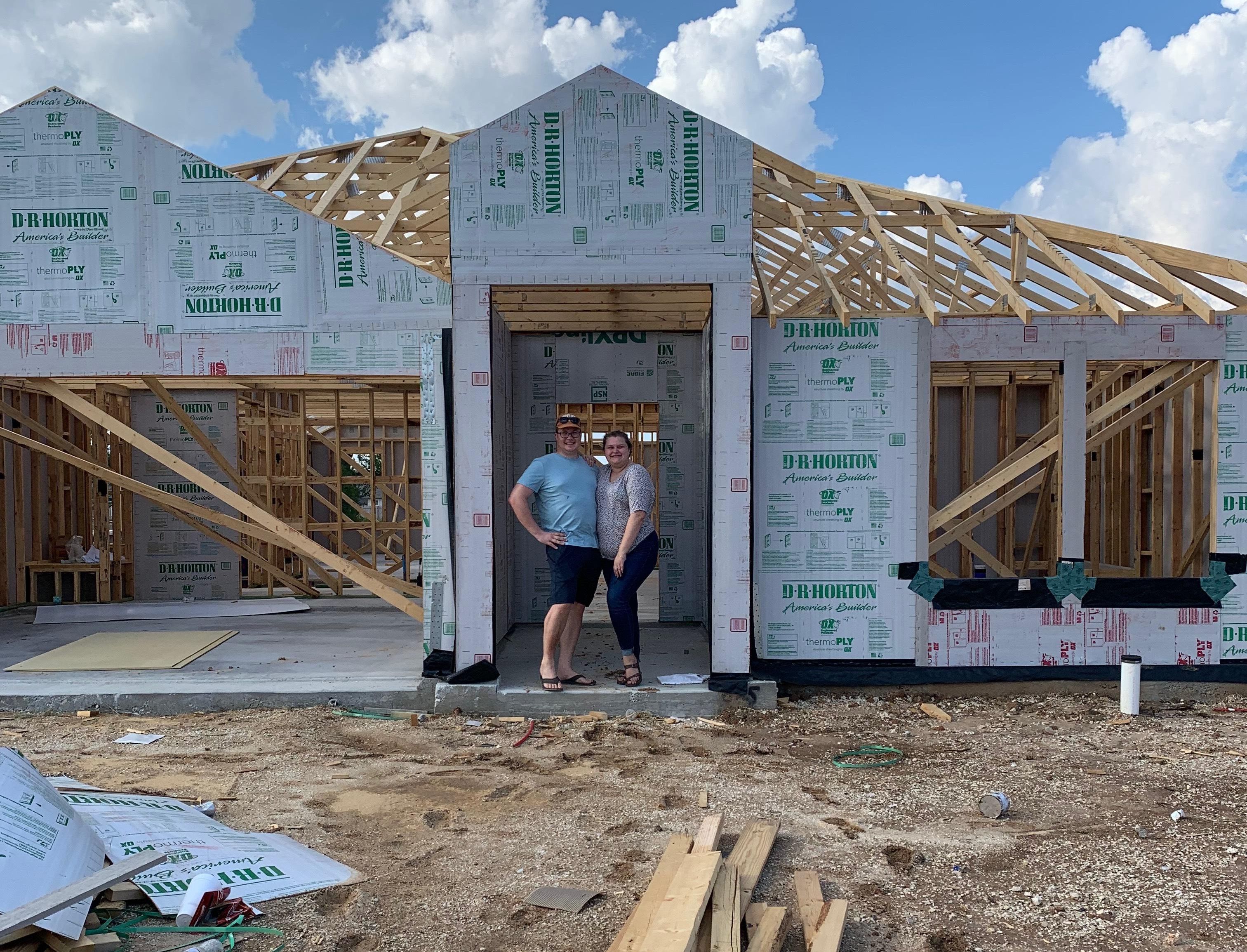 Katie Burrell and her fiance Jonathan are buying a house in Seguin after shopping throughout the San Marcos/Buda/Kyle region. (Katie Burell)
Burrell said the two were originally more interested in Kyle and Buda, but Buda's market soon proved even more brutal.
"The homes in Buda were selling out," Burrell said. "The day we went to look in Buda was the first day of our house shopping journey and we didn't get to see a single house. We were told they had few lots left and those were headed to some sort of lottery system."
With high demand comes high occupancy rates—the Austin area saw 92.7% occupancy in October, up from 91.4% in July and a pandemic low below 89% in winter 2020.
High occupancy means lower supply, which Reed said is clogging the rental market even further as frustrated home buyers switch to apartments and residents decide to renew their leases rather than reenter the market.
"With the occupancy and absorption just skyrocketing into unprecedented numbers, finding housing is a real challenge because our development has slowed down as far as residential homes," Reed said.
Apartment developments are cranking out new housing, with 126 properties equalling over 37,000 new units proposed in Austin. But it's still not enough.
"Our supply chain is just really depleted," Reed said. "There's just so much job growth and population growth taking place in the SunBelt and the South that we just can't build fast enough."
That plugged supply chain has trickled into rent for the three cities. Hays County now ranks as the fastest-growing county with over 100,000 residents in the nation in the last decade.
Looking for affordability doesn't have to mean settling for less. Burrell said she's found she prefers the ease of the southern cities to the bustle of Austin's center.

"I do think that it's important to be able to live close to your job and I would like to live closer to mine like in Kyle or Buda someday," Burrell said. "But honestly I think that I would never live within Austin city limits regardless of the housing market because I don't personally want to live somewhere that has such a high population density."
Help us find our editor!
Austonia, a for-profit Austin digital media company, is looking for the right person for a new position as newsletter editor.
Are you an innovator who wants to work exclusively in digital media and push the boundaries? Do you have 3+ years in digital, broadcast, print or agency work? This could be the opportunity for you.
In two years we've created a place in the Austin media landscape, and we're looking for people who can move us toward the front.
AM email newsletter, 22,500+ daily subscribers
Austonia.com, reaching 250,000+ users/month
Social media, 50,000+ followers
Success in this role is based on skills: an excellent writer, editor, visual communicator and storyteller who builds compelling stories with digital and classic elements, who can recruit and mentor contributors in doing the same.
Austin is the most interesting city in the world, and we want to cover it that way. The people, issues, opportunities, challenges, companies and cultures that make Austin dynamic and successful.
Compensation depends on experience. Benefits include PTO and employee Blue Cross Blue Shield "Silver" health coverage, with 100% of the monthly premium paid by the company.
This is a hybrid, mostly remote position. Must live in Austin.
The position reports to Austonia's CEO.
To apply, follow this link to become a candidate immediately:
https://hu9c8d8pxw6.typeform.com/to/JMkTWPwG
Or send your contact info and a link to your LinkedIn profile to hr@austonia.com.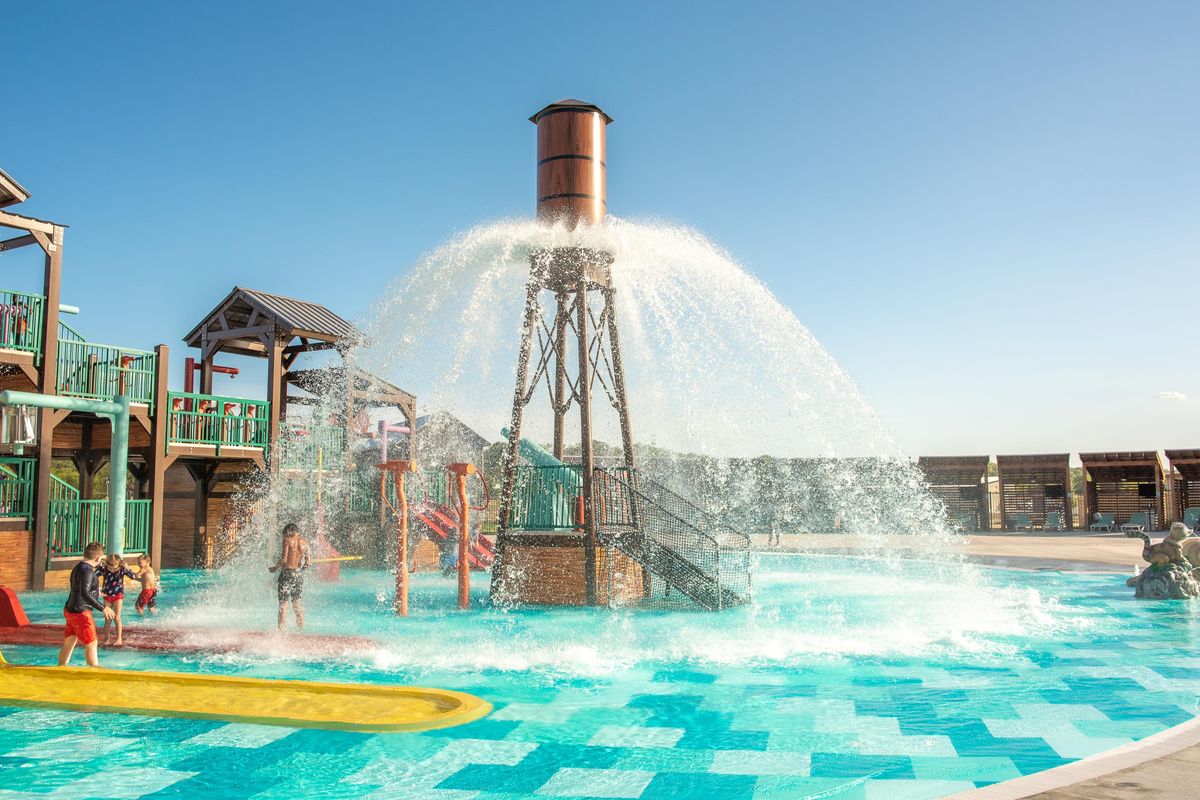 Camp Fimfo Waco
Camp Fimfo Waco, a brand new camping resort, is kicking off football and fall camping season in style! With top-notch amenities, premium accommodations, and 10 weekends of fall fun, there's no better place to have a fall camping getaway, especially if you're a Baylor football fan!
Fall promises to be a one-of-a-kind camping experience. From Sept. 16 to Nov. 24, weekends will be packed with fall-themed activities, including special Halloween weekends in October. Campers can enjoy activities like fall crafts, campground trick-or-treating, costume contests, site decorating, outdoor movie nights, and more!