Get connected with our daily update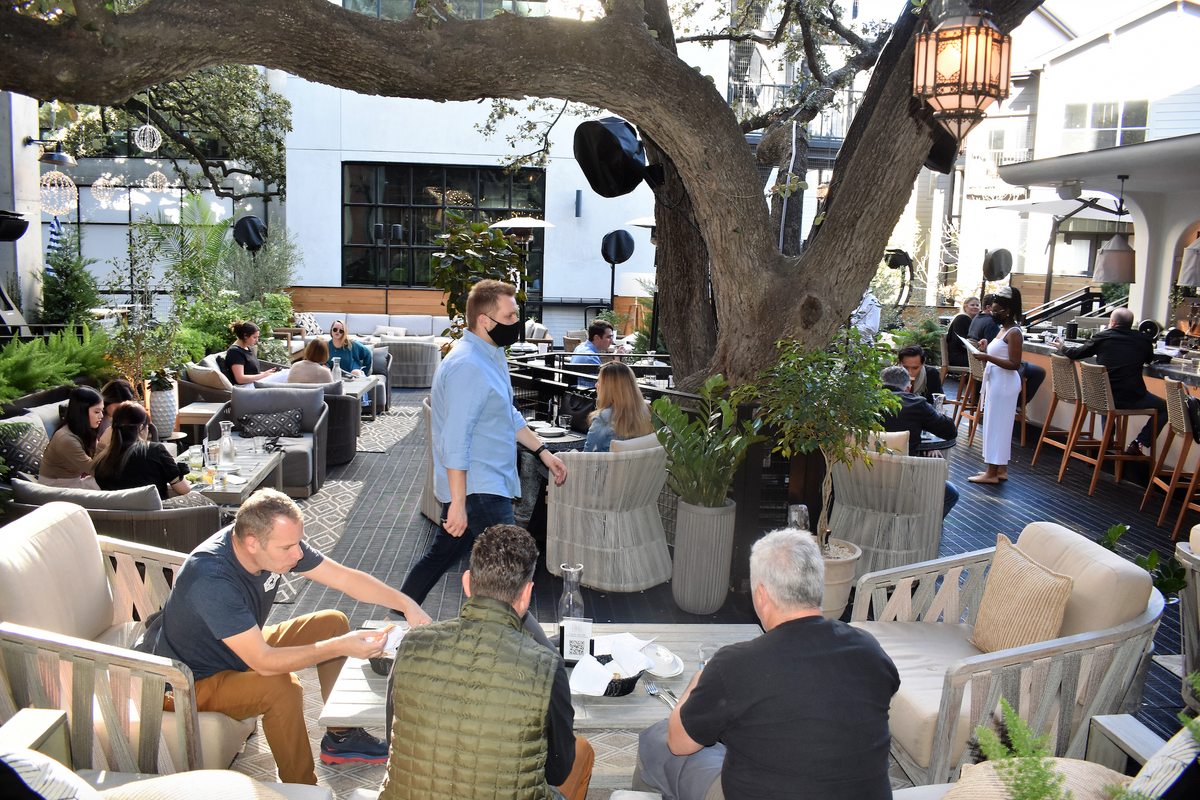 Zilker-area resident Ashley Bowling said she's been participating in outdoor gym classes since the fall, recently shifting to indoor sessions with mask wearers at Castle Hill Fitness.
"It feels really good to be getting back into it because it's just not the same when you're (working out) by yourself in your living room," Bowling said. "It's a step toward normalcy."
However, not everyone shares Bowling's excitement, with some touting a bit of apprehension as things return to something resembling pre-pandemic life.
---
South Austinite Barbara Castro said she's concerned to possibly go back to in-person employment after working remotely for months. She said she not only fears contracting COVID-19 but also driving in traffic as the area's typical congestion subsided during the pandemic when residents stayed home. "I've been so used to working from home that a commute of 20 or 30 minutes just seems daunting right now," she said.
Castro also voiced concern about paying for her young son's after-school childcare, a luxury she provided in the remote workplace.
Making the transition
Dr. Mike Brooks, a psychologist in private practice in Austin, says almost everyone is going to be feeling a certain level of anxiety, nervousness and self consciousness about returning to social and business situations.
"This transition will be bumpy but we're all going to be on this bumpy ride together," Brooks said. "There's some comfort in knowing there's nothing wrong or bad or defective about us. We're going to struggle a bit as we return to normal."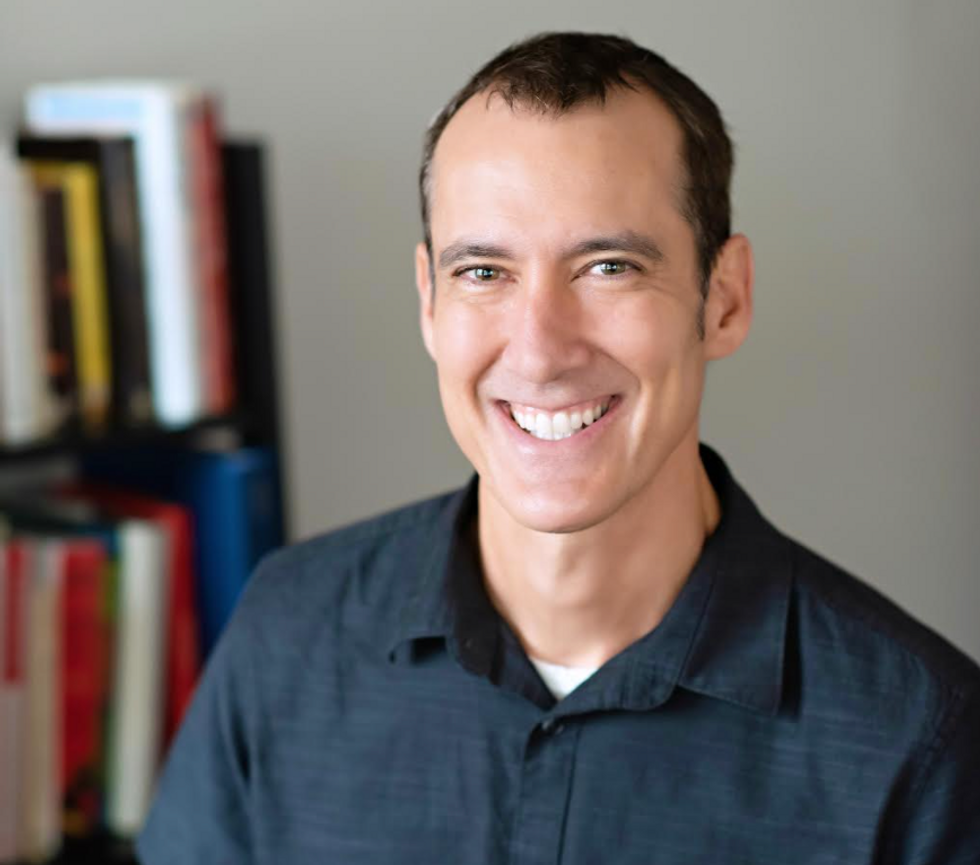 Psychologist Dr. Mike Brooks says many people will feel anxious, nervous and/or self-conscious about returning to social and work situations after the past year of quarantine.
After a year of staying in, avoiding traffic, sanitizing excessively and wearing masks, the transitional period the state is in where people are not required to wear masks and social distancing practices have eased per the governor's order, it can be intimidating for some to imagine a return to pre-pandemic life. Brooks suggested easing back into social situations by first opting for a restaurant visit as opposed to a larger scale gathering such as a concert. Even for Brooks, who received the COVID-19 vaccine, dining in a crowded restaurant recently "felt a little weird."
"When you learn how to swim, you don't just go into the deep end; you start with the shallow water first," Brooks said. "Challenge yourself a little bit but don't stretch too far all at once."
During the past year, society has been so sensitized and conditioned to be fearful and worried, he said. He proposed individuals maintain a social distance from others at first, before getting more comfortable being closer, and advised those fearful to talk about the transition with friends and family.
"As we are slowly acclimating back, the experiences will be self-reinforcing—the fears will naturally recede as we go out," Brooks said. "Trust the process."
A hunger for normalcy
Back at Castle Hill Fitness, General Manager Michele Melkerson-Granryd said she's begun to see a gradual uptick in the gym class sizes, although the facility still practices social distancing, mask wearing and walled workout pods that provide single exercise spaces. The facility was closed for three months at the start of the pandemic before offering online, virtual workouts, but now she says people want to get back to working out with their buddies.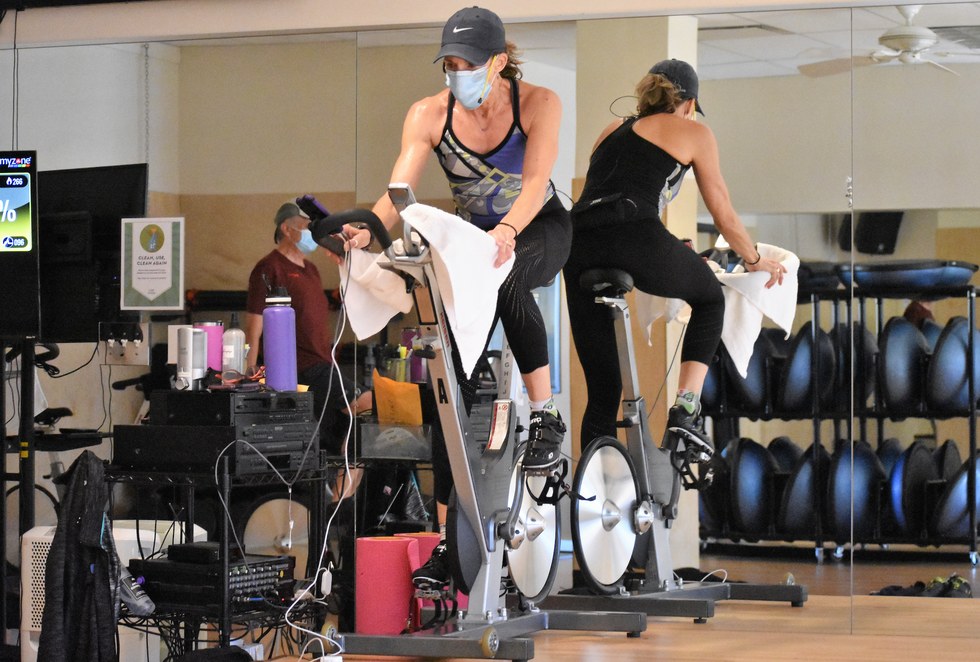 Castle Hill Fitness General Manager Michele Melkerson-Granryd leads a spin class at the program's Westlake facility. She said she's begun to see a gradual uptick in the gym class sizes as the state opens up. (Leslee Bassman)
Melkerson-Granryd said some members have a goal of getting back to their pre-pandemic body while those recently vaccinated are feeling safer and ready for a full gym routine. She said those returning to an exercise routine should do so gradually.
Her advice: "For anybody who did take a lot of time off, to not beat themselves up too much because there's nothing we can do about it now. And to be kind as they come back. Their body will remember what it's like to be in better shape but it does take time. Be patient and work with somebody who will motivate you and give you the challenges you need at the right time."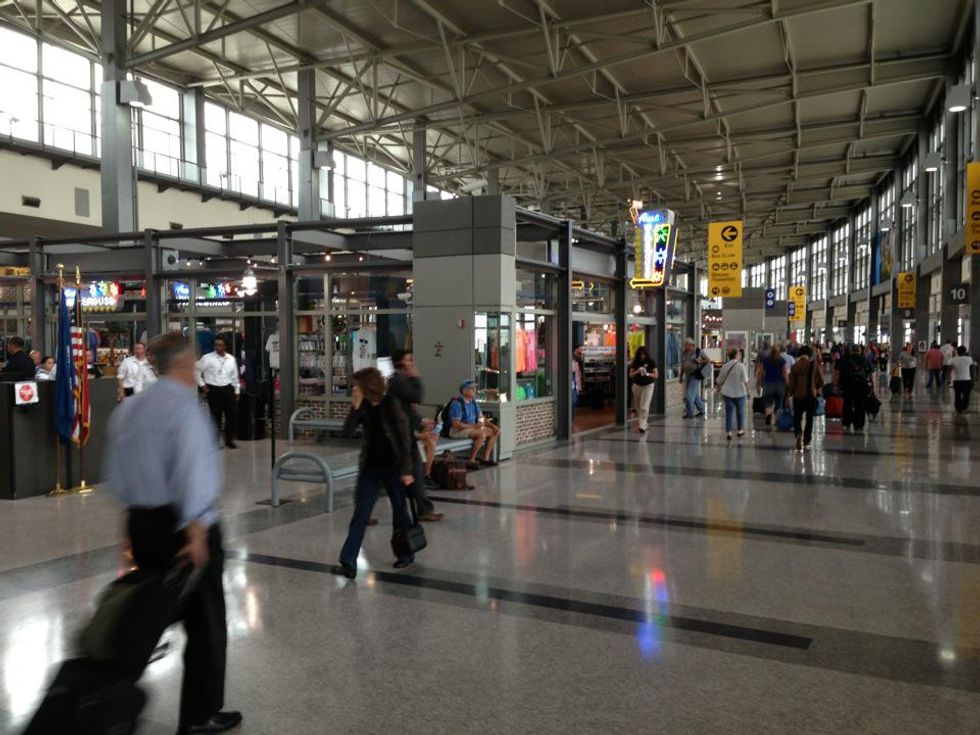 Austin Bergstrom airport before the pandemic.
Keith Waldon, who owns local travel agency Departure Lounge, said clients continued to travel during the year but did so by taking private transportation and staying in private accommodations or resorts with standalone units.
However, since November, he's seen "a dramatic increase" in general bookings and short term travel, folks wanting to depart in two or three weeks, said Waldon, adding that air travel and hotel stays are also on the rise. He attributed the upswing to recent vaccinations.
"Once people get their second shot, they're ready to head to the airport," Waldon said.
Recently, his team has been selling domestic trips and vacations to Mexico, the Caribbean and Africa. Waldon said he's been booking a few cruises for late this year but mostly for 2022 and 2023, with the pandemic's flexible cancellation policies extending into the future.
"People have just been stuck at home for so long (that) they really, really want to get out there," he said. "And with the vaccination, they're feeling comfortable to do it."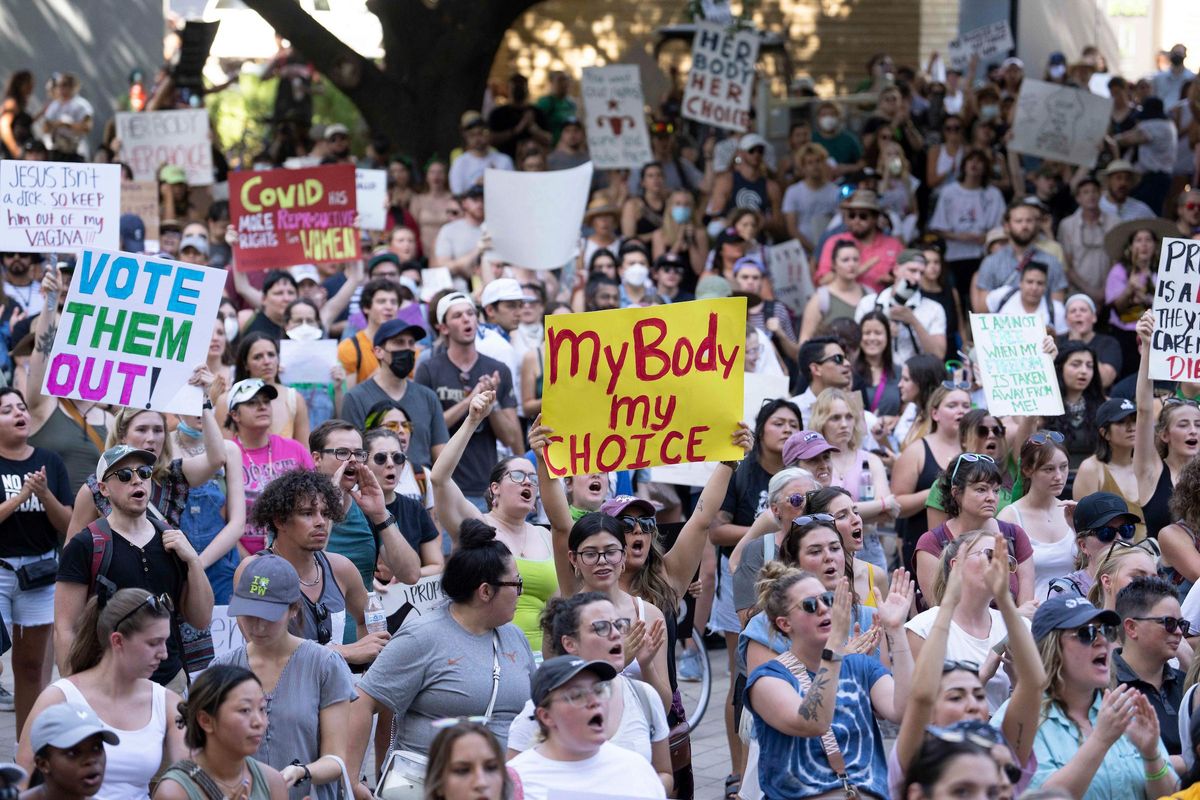 Hours following the U.S. Supreme Court's ruling to overturn Roe v. Wade, the landmark ruling that guaranteed a constitutional right to an abortion, on Friday, about 1,000 people gathered in Republic Square with signs calling for change.
The rally, organized by the group Rise Up 4 Abortion Rights Texas, started at the federal courthouse on Republic Square on Friday at 5 p.m. before the crowd marched to the Texas Capitol. More protests are expected to ensue over the weekend.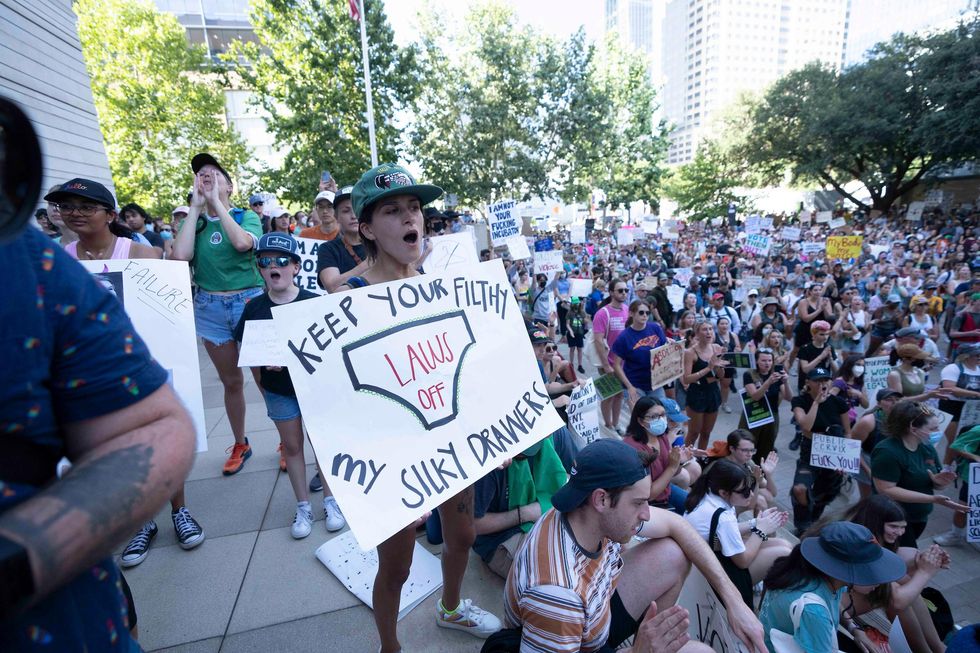 People showed up with all types of signs like Mindy Moffa holding up, "Keep your filthy laws off my silky drawers."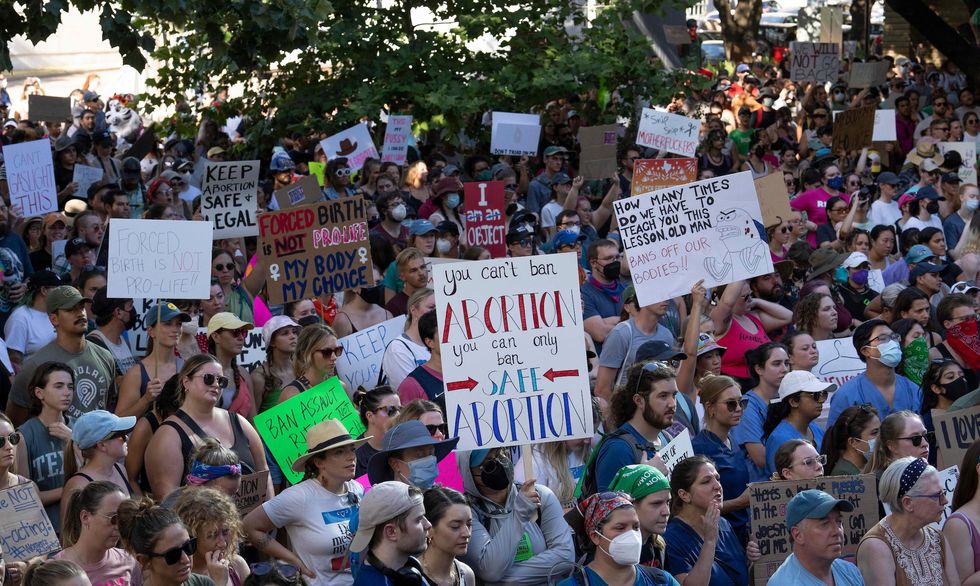 Austin joined cities across the country that saw protests for a women's right to an abortion after the ruling.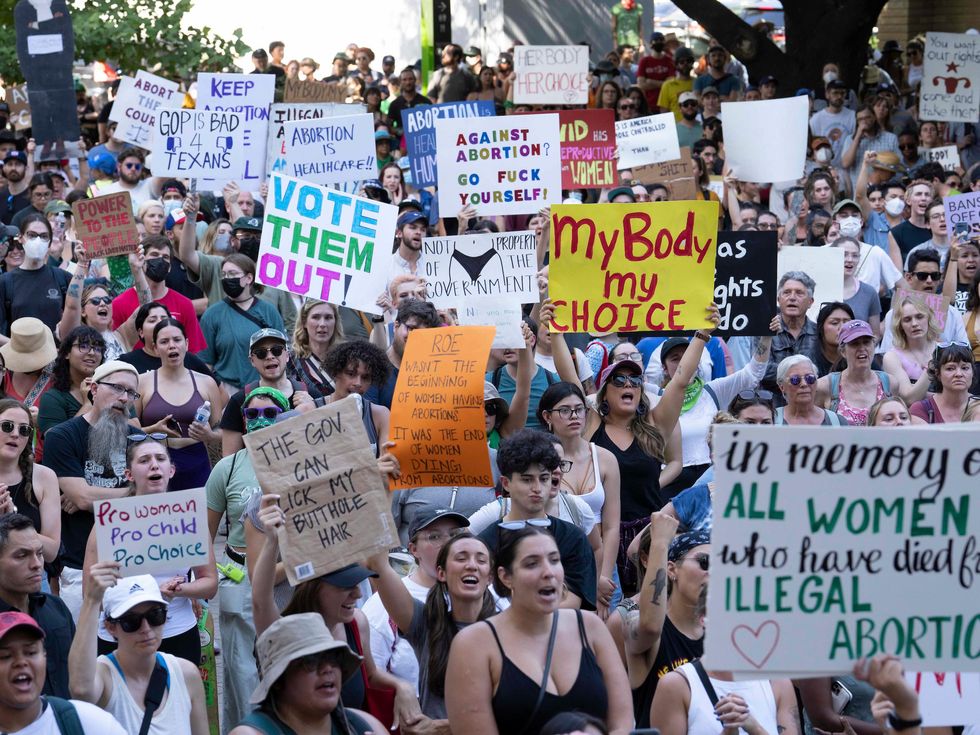 According to a recent UT poll, 78% of Texas voters support abortion access in most cases.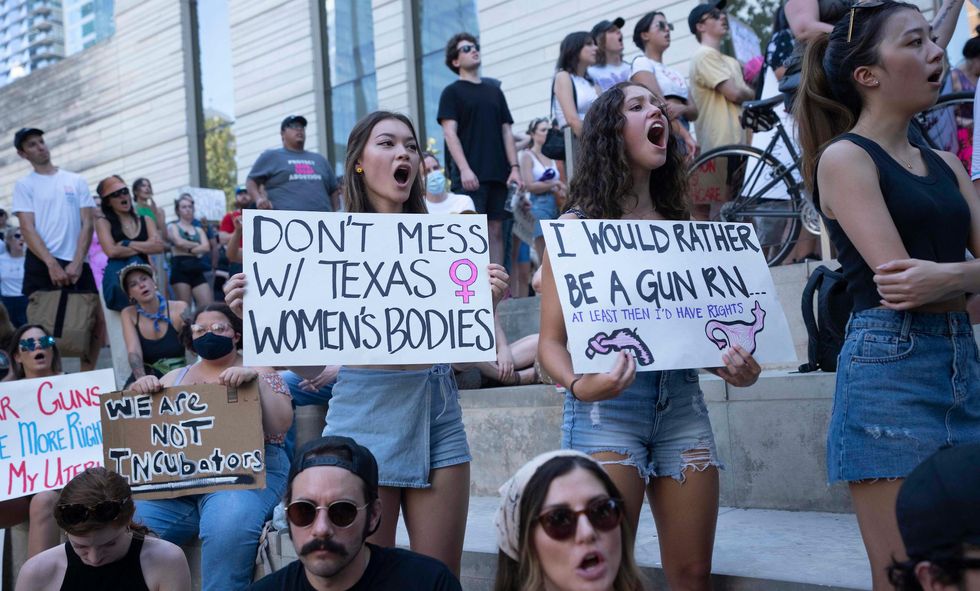 Sabrina Talghade and Sofia Pellegrini held up signs directed at Texas laws. A Texas trigger law will ban all abortions from the moment of fertilization, starting 30 days after the ruling. When state legislators passed the trigger law last summer, it also passed laws for more protection of firearms, including the right to open carry without a permit.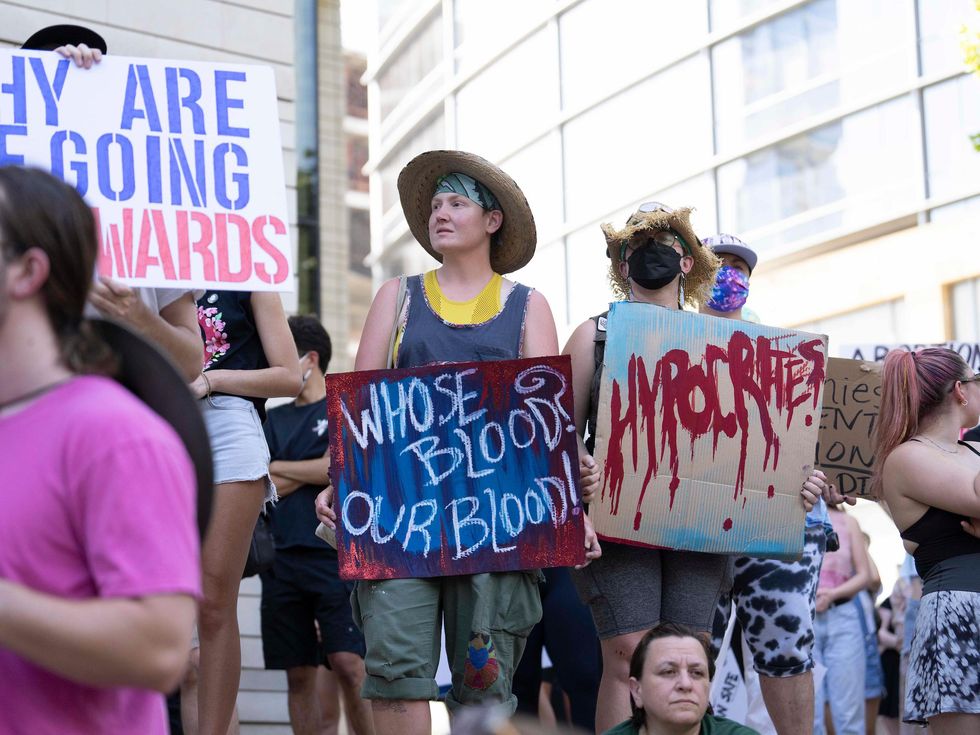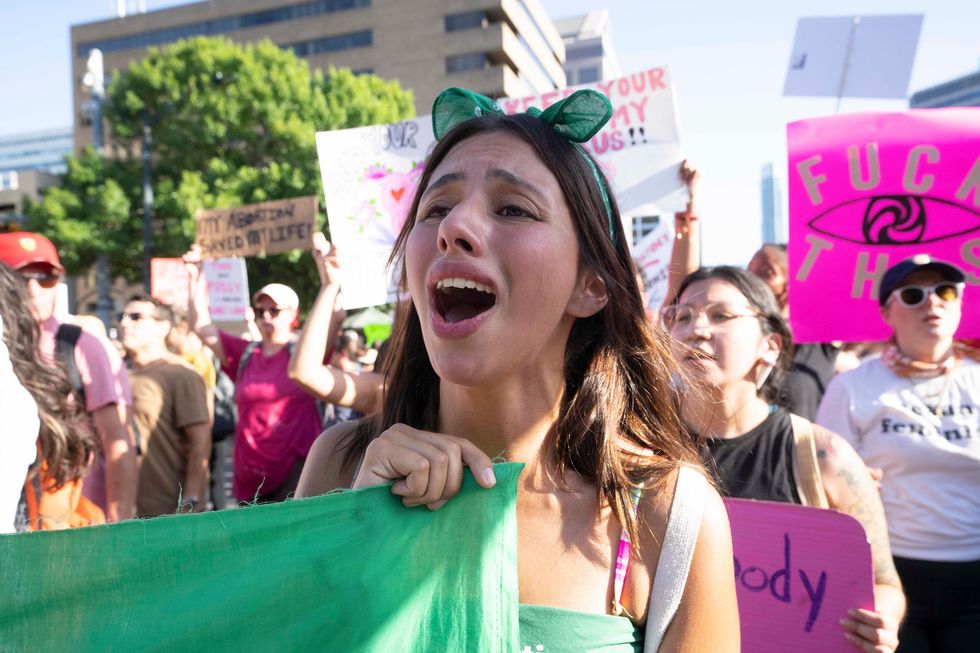 Lili Enthal of Austin yells as around 1,000 Texans marched to the Texas Capitol.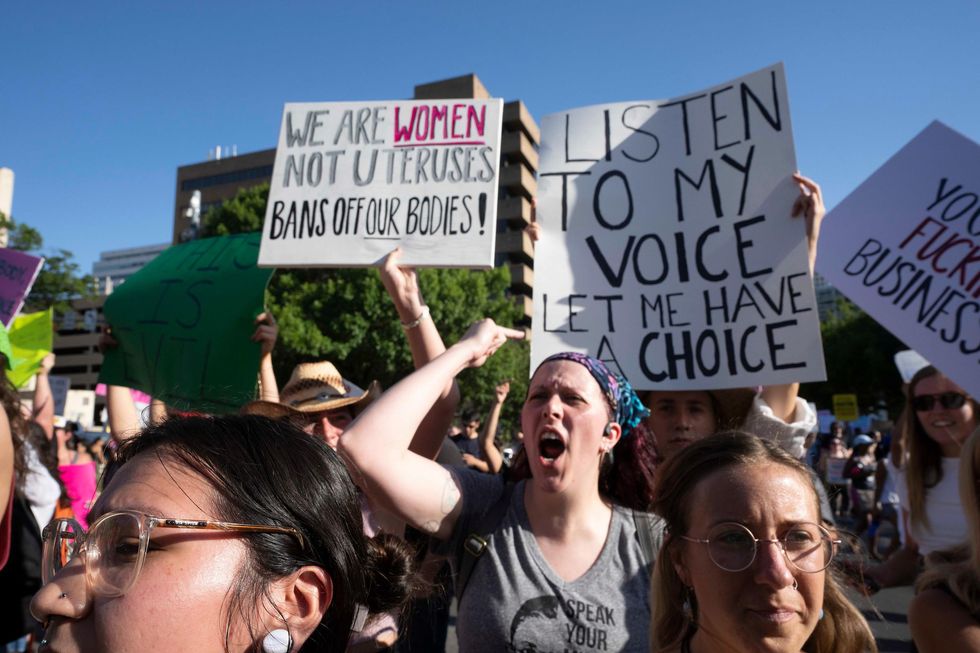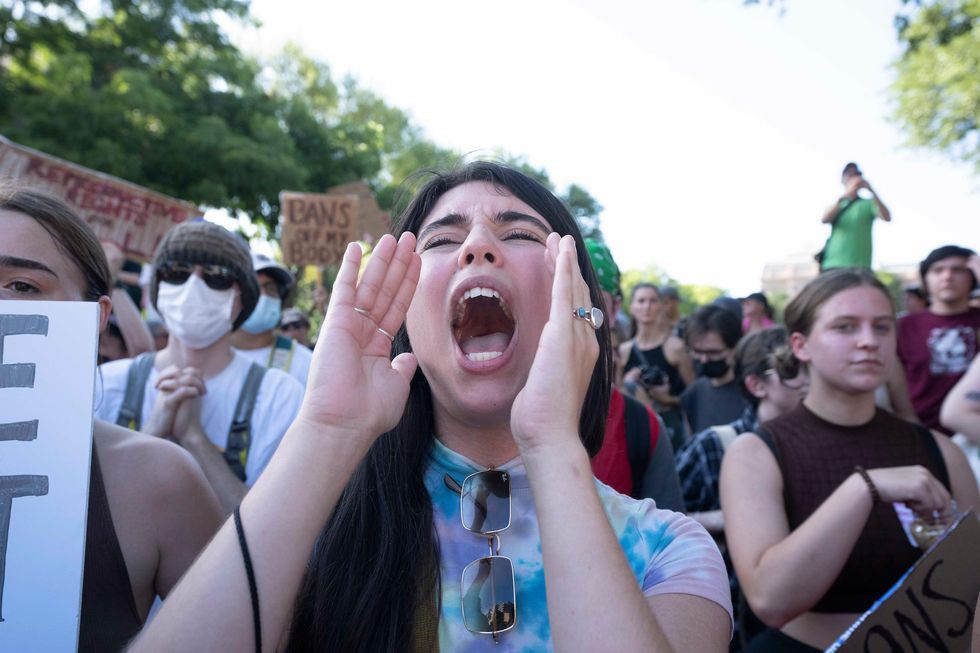 From the Texas Capitol, Zoe Webb lets her voice be heard against the Supreme Court ruling.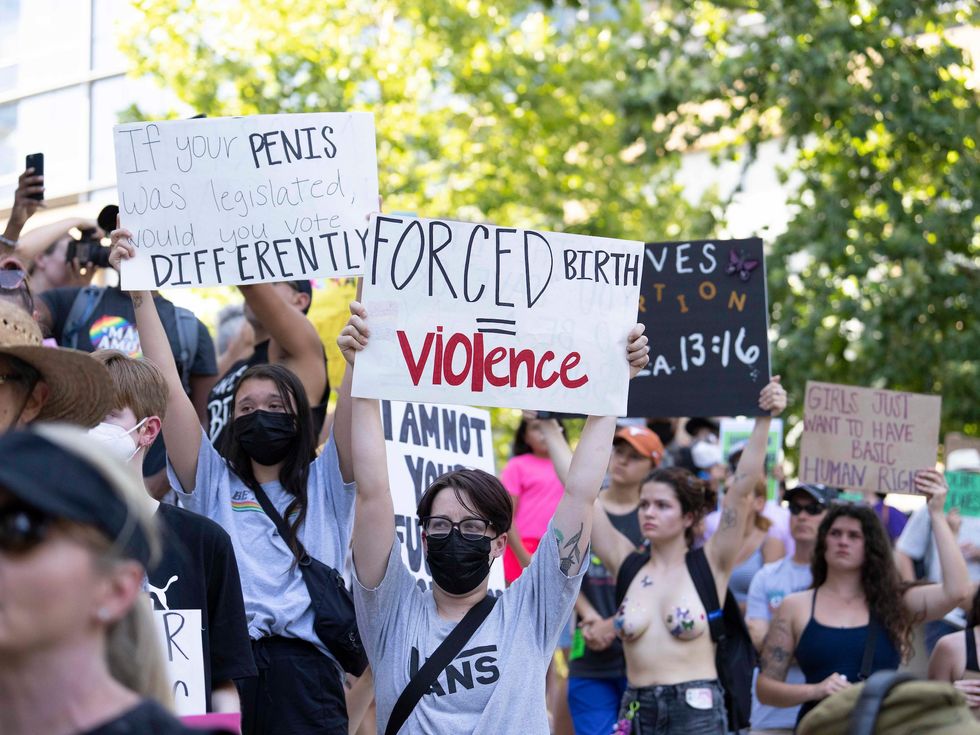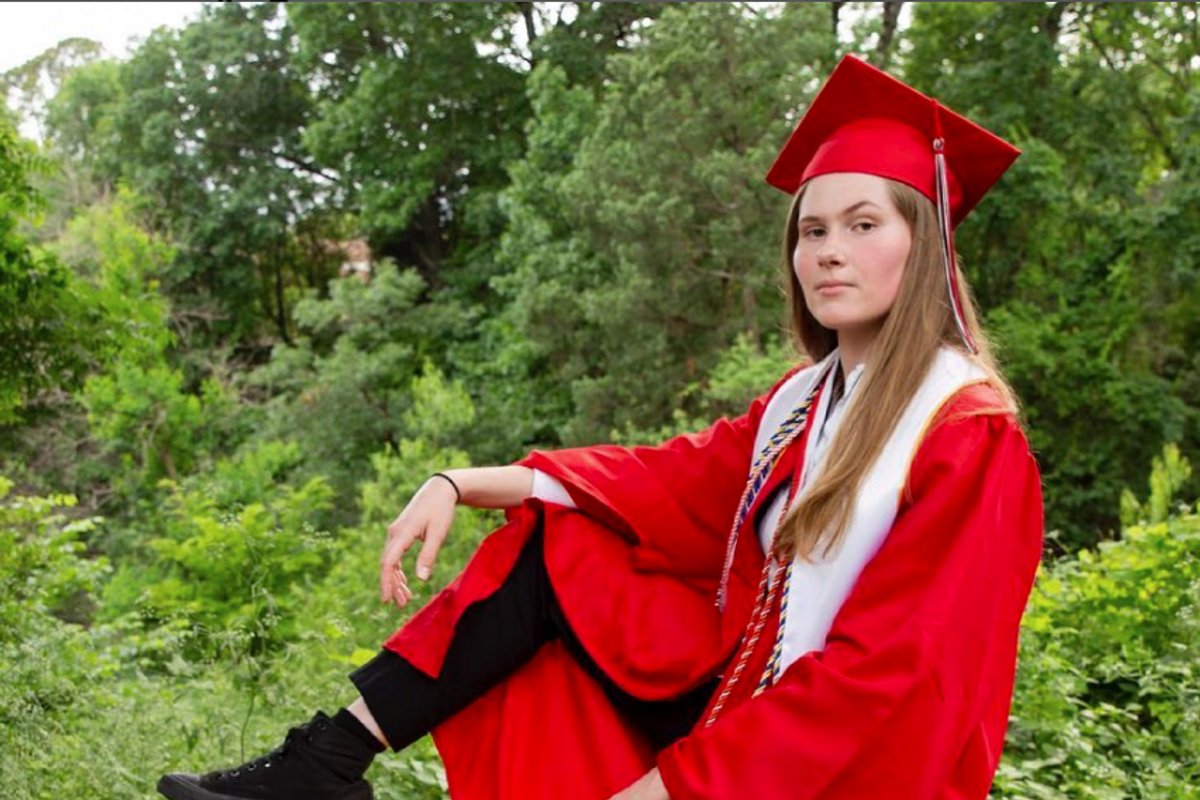 Paxton Smith's 2021 valedictory speech at Lake Highlands High School in Dallas wasn't the same speech she had previously shared with school administrators. She dropped the approved speech and made a case for women's reproductive rights after lawmakers passed the Texas "Heartbeat Bill."
Her advocacy made news on NPR, YouTubeTV and in The Guardian. Just over a year later, the "war on (women's) rights" she forewarned has come to a head as the U.S. Supreme Court voted Friday morning to overturn Roe v. Wade, ending constitutional protection for abortion access.
"It is up to the people to show up and show the courts and the politicians that we won't sit back and let this happen," Smith told Austonia Friday morning. "We will show up, we will fight back. Before, we were scared of them, now they should be scared of us."
Now a University of Texas sophomore and abortion rights activist, 19-year-old Smith said she wanted to give the same speech in the "the most public way possible" to reach "as many people as possible who don't agree that I deserve this right."
However, she says the response was "actually overwhelmingly positive" and supportive of her cause. According to a recent UT poll, 78% of Texas voters support abortion access in most cases.
The speech opened up further opportunities for activism: she advocated for reproductive rights at the International Forum on Human Rights in Geneva, interviewed with Variety magazine and spoke to tens of thousands at Austin's Bans Off Our Bodies protest at the Texas Capitol in May.
Smith also serves on the board of directors for the Women's Reproductive Rights Assistance Project, a national nonprofit organization that helps fund abortions or medication abortion—like Plan C pills—in all 50 states. Most recently, Smith has been attending protests in Washington, D.C. leading up to the ruling.
"This is land of the free. This is where you get to choose how you live your life," Smith said. "Overturning Roe v. Wade violates everything that we have come to believe about what it means to live in this country. I think a lot of people aren't willing to accept that this is a human right that is most likely just going to be gone for over half of the country within the next couple of weeks."
Bracing for the next steps, Smith gave some tips for supporters:
Find a protest to attend.

"I would say invite somebody to go to those protests with you, invite a couple of friends, invite people into the movement," Smith said.

Talk about the issue on social media—use the platform you have.

"Have these kinds of conversations where people can just talk about their fears and then find ways to go and advocate for yourself," Smith said.

Volunteer at a nonprofit near you.
"I feel like a lot of the reason things have gotten as bad as they have within the abortion rights world is that people are not making a scene, not protesting, not putting the effort into ensuring that the government doesn't take away this right," Smith said. "I want to emphasize that if you're not doing anything, don't expect the best scenario, expect the worst because that's the direction that we're going in."