Get connected with our daily update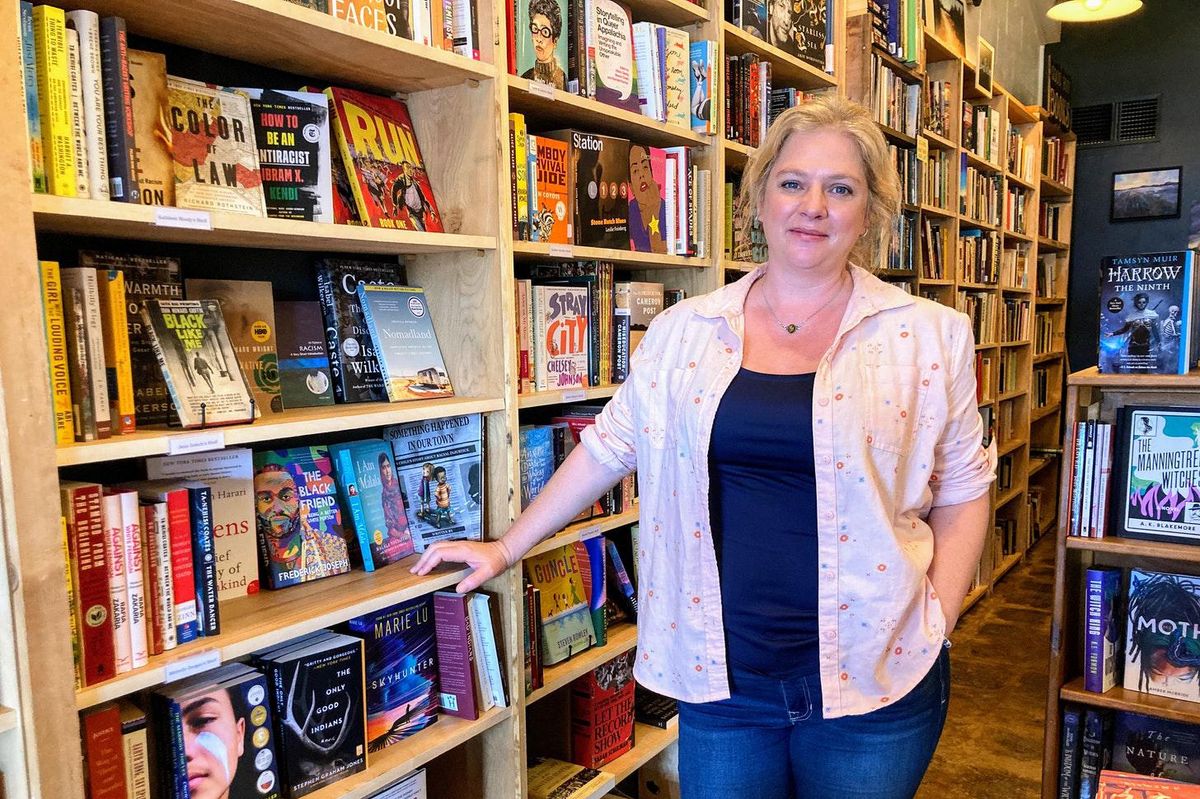 Reverie Books opened just in time.

Sure, the supply chain is out of whack and a global pandemic has been raging for 18 months, but bookstore owner Thaïs Perkins says a queer, feminist and social justice-centered store couldn't have happened without all the changes that the coronavirus pandemic brought and a chance run-in with a used bookstore owner who was ready to retire.
---
First, a little about Perkins. She's the former executive director of TreeFolks, an Austin nonprofit dedicated to planting trees in urban and rural areas. She left that job in 2019 without knowing that a year later, she would be running a pod school for the neighborhood kids. (Her children are 11 and 16.)
"It was Looney Tunes."
This wasn't her first stint as a teacher.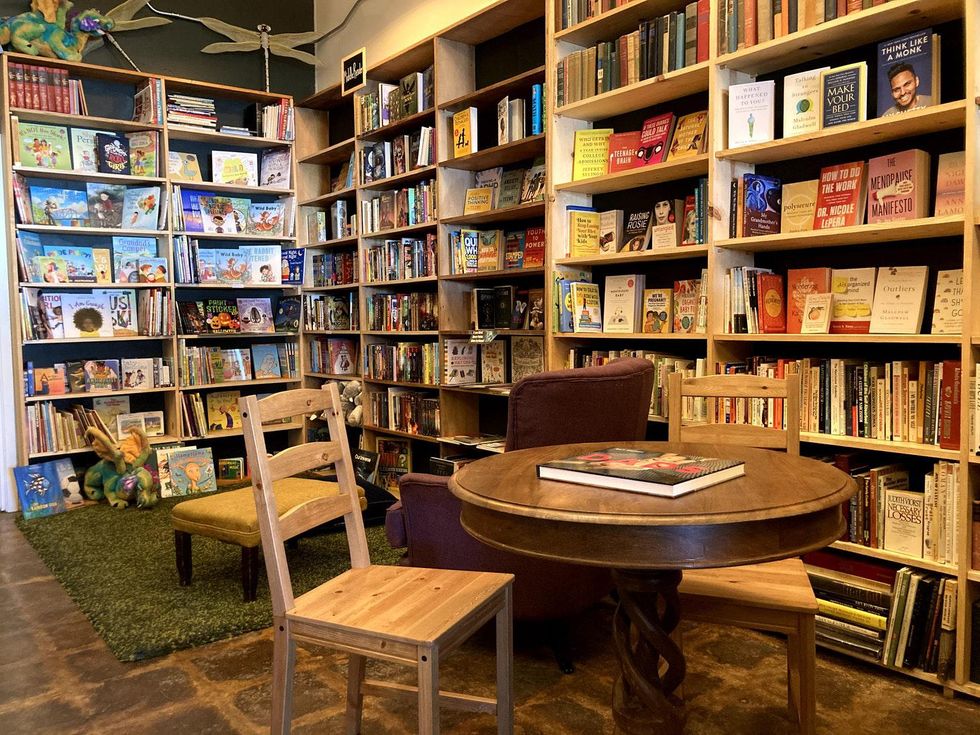 Reverie Books in South Austin has a reading area and a children's area. Owner Thais Perkins says she wants to host indoor events as soon as it's COVID safe. (Addie Broyles)
Perkins has a masters degree in forestry and grew up in the "middle of nowhere Louisiana." By 17, she'd graduated from high school and was living in Oregon, working as a singer-songwriter. "I lived on the road for years and got real broke and sick and tired," she says.
She eventually went back to school and became a university instructor and researcher, focusing first on swamplands and then on watersheds. After working in environmental regulation at a water treatment plant in Austin, Perkins became the executive director of TreeFolks in 2014.
During all these life and career changes, Perkins was making an annual pilgrimage to the Kerrville Folk Festival.
"It is a Mecca for American songwriters," she says. "It was legendary, you know you could just show up. It used to be where you'd show up with your CD, and they'd put you on staff."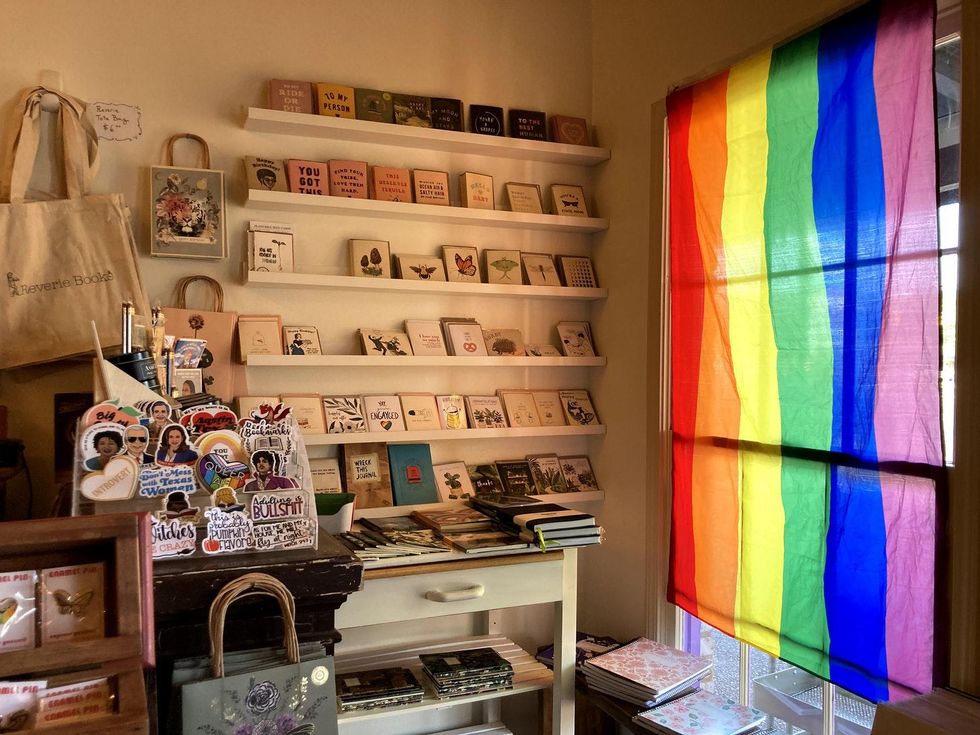 Reverie Books sells a variety of notebooks, notecards, stickers, magnets and other items that aren't books, but most of the store is dedicated to books. (Addie Broyles)
That's where she met David Schunck, a Vietnam war vet turned "peace-loving hippie" who ran Good Buy Books for decades. "He wanted to retire, but he didn't fully want to let go, and I was looking for my next gig," she says.
Why a bookstore?
"I have always loved bookstores as community places, places of healing. When I grew up as a troubled teen in Louisiana, bookstores are where I would go to feel solace and to explore what it meant to be me. I'd find the feminist bookstores with Ms. magazine on the shelf, it was a place where I could kind of hide out."
A 70-year-old Vietnam vet and a 40-something lesbian, it turns out they have quite a lot to say to each other. They are both songwriters who see books as a way of building community. Schunck still has some shelves of used books in the back of the store, and the rest of the shelves are filled with contemporary and classic books, zines and non-traditional titles, puzzles, a few well-curated toys, notecards, magnets and other gifts.
Reverie means "a state of being pleasantly lost in one's thoughts; a daydream."
"That was my dream for this: I wanted something for everybody, but I especially wanted kids who felt marginalized and not represented to be able to come in and feel like they have a place. And it's working."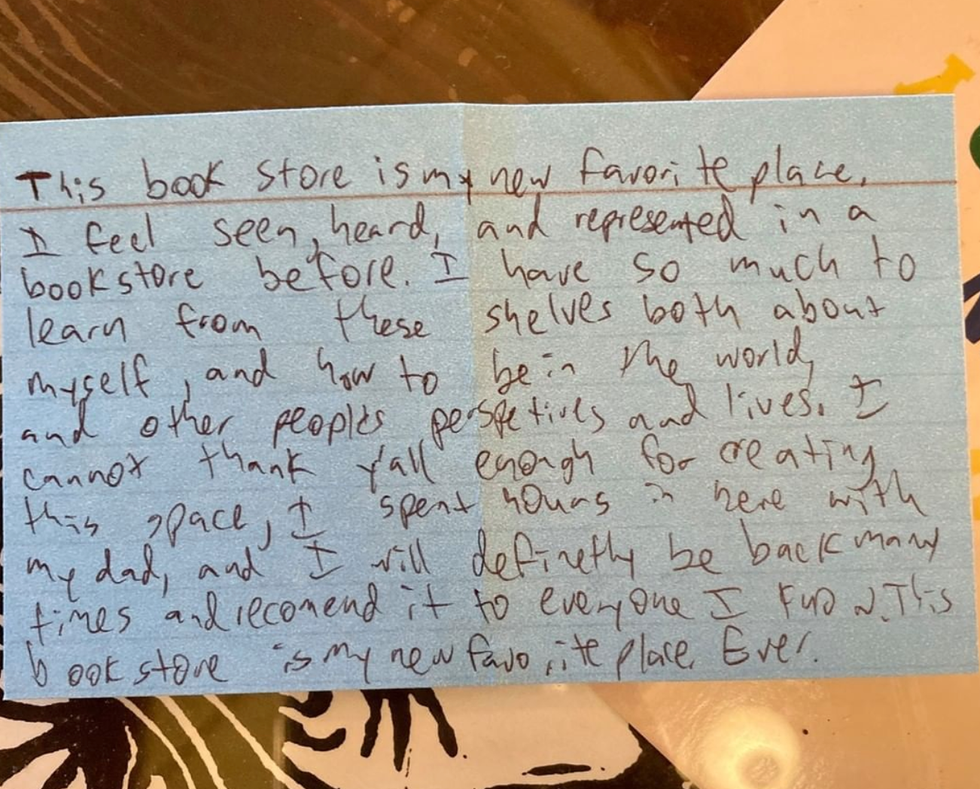 A customer left this note in Perkins' suggestion box. (Addie Broyles)
Perkins reaches over to the wall by her computer to peel off a handwritten note on a blue notecard. "This bookstore is my new favorite place. I feel seen, heard and represented," the patron wrote.
She keeps this reminder by her desk so she can remember why she opened the store in the first place.
"You know, this is risky. It's not nothing," she says. "I've had a lot of professional positions and made decent money for my family, but this isn't that and it may never be that. My wife is the breadwinner, and I'm not used to being someone who doesn't."
Perkins points out the connection between starting a bookstore and spending all those years on the road as a singer-songwriter. "There's always a balance between how much of what I want to achieve in the world and how much I want to sacrifice for a salary versus what I want to get out of this life."
She says the whole family has been on board with the project, especially now that the sense of community is building.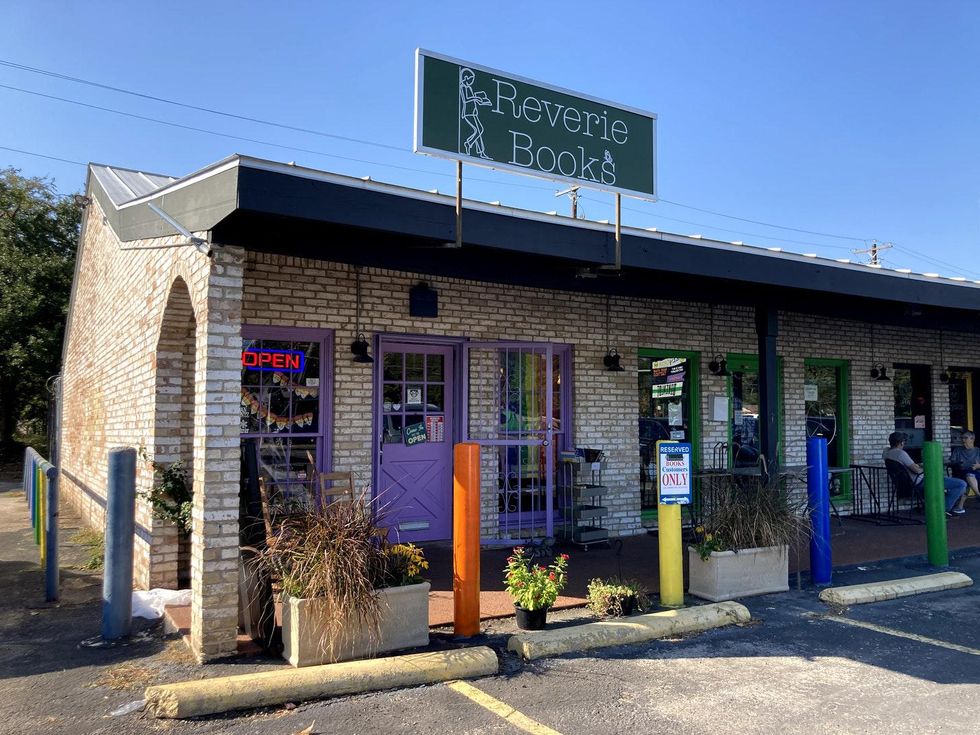 Reverie Books is at 5330 Menchaca Road in South Austin. (Addie Broyles)
Having just come from the non-profit world, Perkins is constantly thinking about giving back to the community. She makes donations to non-profits, including Planned Parenthood and the Gay Straight Alliance at the nearby Crockett High School. "It's hard to sustain but it's an important part of what we're doing."
In her little corner of the parking lot in front, she's hosting some outdoor events that will eventually move indoors once COVID-19 subsides, where the rolling bookshelves can make way for chairs. Her neighbors at Captain Quackenbush's Coffeehouse next door have brought her pie, and Austin author Lauren Hough is hosting a presentation there on Friday night.
Customers can also rent out the space for a private shopping session or a date night, including cheese, wine and charcuterie.
Perkins says that hers is one of many indie bookstores that have opened during the pandemic, which from a commercial perspective seems counter-intuitive.
But when thinking from the point of view of what's best for the community, it's exactly what we needed.
Addie Broyles is a longtime food writer, who wrote for the Austin American-Statesman for 13 years. This piece was published in her weekly newsletter, "The Feminist Kitchen," where she shares stories about parenthood, grief, ancestry, self-healing and creativity. Check it out here.
More from Addie Broyles: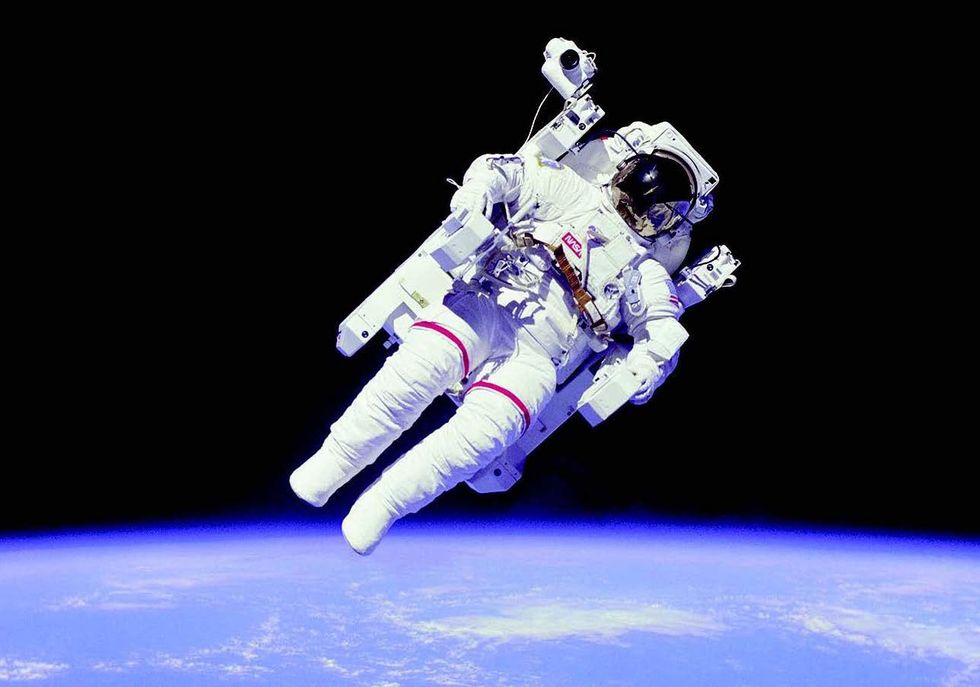 New book by the son of an astronaut in Austin chronicles the first untethered spacewalk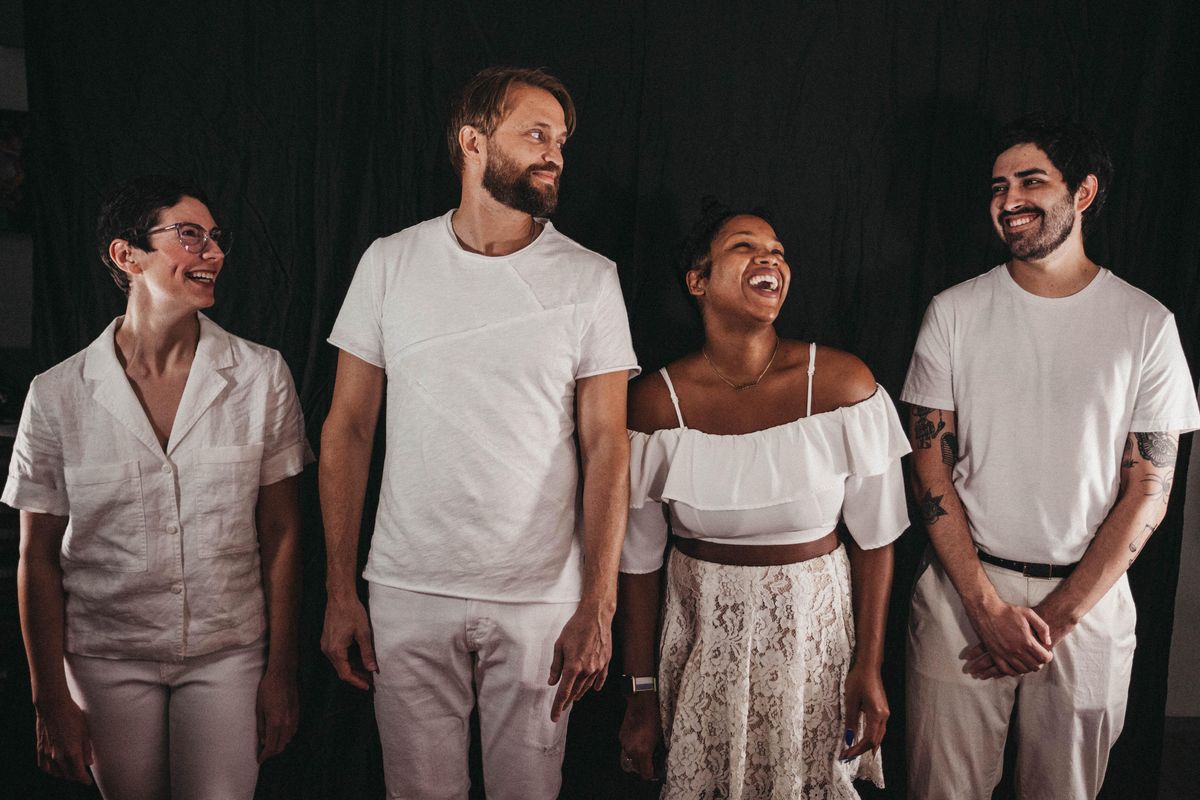 Candy Riot
Everyone knows that Austin has built its reputation on being "the Live Music Capital of the World."
Whether you're being greeted by a guitar-laden crooner upon arrival at Austin-Bergstrom International Airport or enjoying breakfast tacos in the shadow of statue and mural tributes to legends like Willie Nelson and Stevie Ray Vaughan, nods to the famous moniker are apparent throughout the city.
But following a pandemic that turned the entire world upside down, what's it actually like to be a musician in Austin right now?
Julie Nolen
Julie Nolen has been part of the local music scene for 23 years, not only as an alt-country artist but also as the host of open mic and songwriter nights across the city. She said her goal is "to keep getting better and meet a few heroes along the way."
Nolen described the Austin music community "like a college – you can learn from the best here." She said that while it can be difficult to make ends meet at times, musicians are fortunate to lean on local organizations such as the Health Alliance for Austin Musicians and the SIMS Foundation, which offers mental health and substance use recovery services for those in the music industry.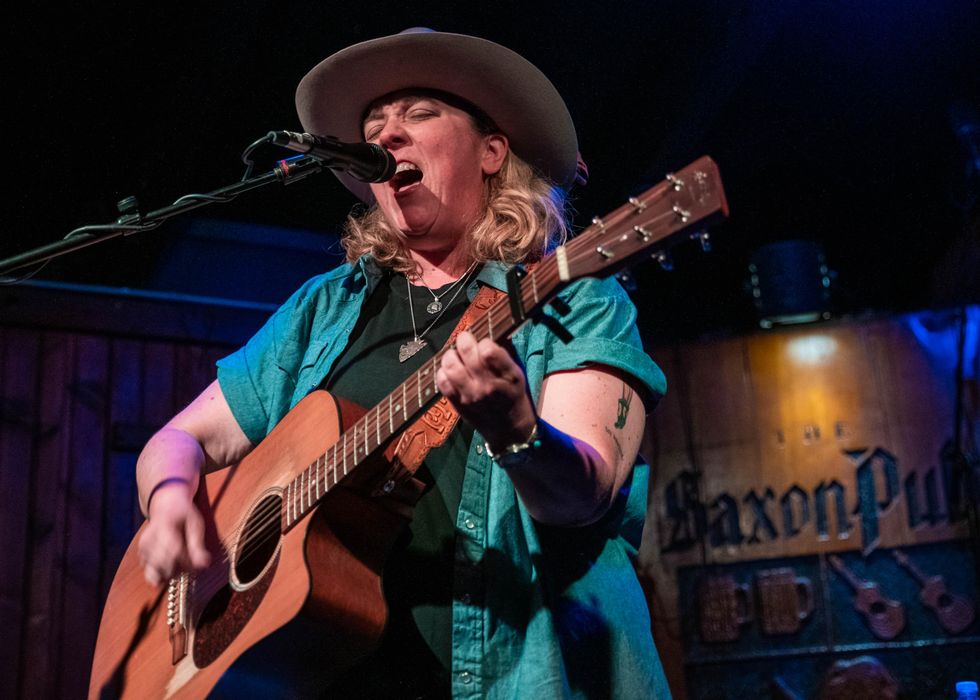 She added that the pandemic caused her to shift focus from performing to talent buying. After initially booking music for the Rustic Tap, Nolen's reputation as a talent buyer spread – her Pearlsnap Music Group now books for eight bars and produces one festival – the OUTlaw Pride Fest, which is this Saturday, Sept. 24 – each year.
Candy Riot
Bobby Cheatham and Liz Feezor, founding members of synth-rock band Candy Riot, said the pandemic forced them to write lyrics first, then build music around the words.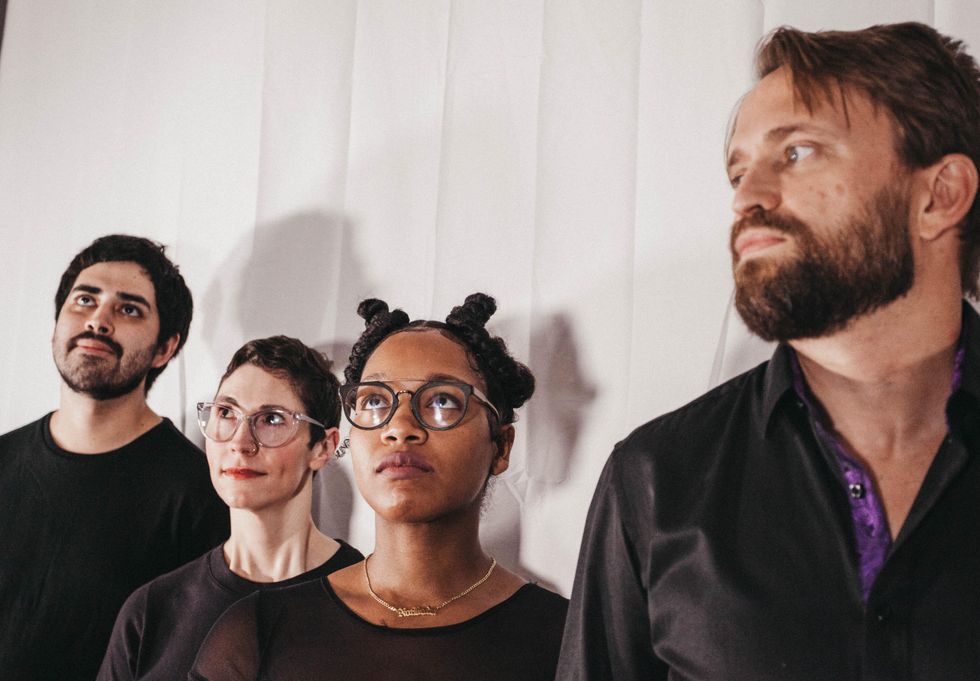 "We were heartbroken when Austin's music scene shattered for 20 months," Cheatham and Feezor said. "Writing, rehearsing, recording and performing are all communal activities, so we're grateful to see everything and everyone come back together."
The band, which has now expanded to include Ricky Rodriguez and Erica Porter, held a launch party for its debut album, "Moonstar," earlier this month and will release a cover of Blondie's "Heart of Glass" in collaboration with the Foxtales on Oct. 4. A show at Empire Control Room and a music video release for the band's single, "Black Tie," are also planned for November.
"We take emotions and give them a soundtrack, and hopefully some people will like the songs," Cheatham and Feezor said, adding that their music was featured recently on 101X Homegrown. "It feels good when they're played on the radio and when friends come to the shows. The band has given us great opportunities to create art, befriend other musicians and spend more time having fun."
"You'd better be really different and good, but more than anything, you'd better work really hard. Harder than everybody else." - Bobby Cheatham and Liz Feezor
Cheatham and Feezor said the challenges facing new bands in Austin post-pandemic include finding places to play, writing music and finding the money to record. They added that new bands also need "good songs, pretty pictures, a well-written bio, and traction on social media to get the attention of the venues. Knowing the right people is also important."
Nolen said that while music is still abundantly available in Austin, pay, fair treatment, affordable housing and transportation also remain major issues for artists. She added, however, that Austin remains "very receptive" to new bands and that, like so many other things, making it in the music business here comes down to hard work.
"Mostly it's how to differentiate yourself from the rest of the hay in the haystack," Nolen said. "You'd better be really different and good, but more than anything, you'd better work really hard. Harder than everybody else."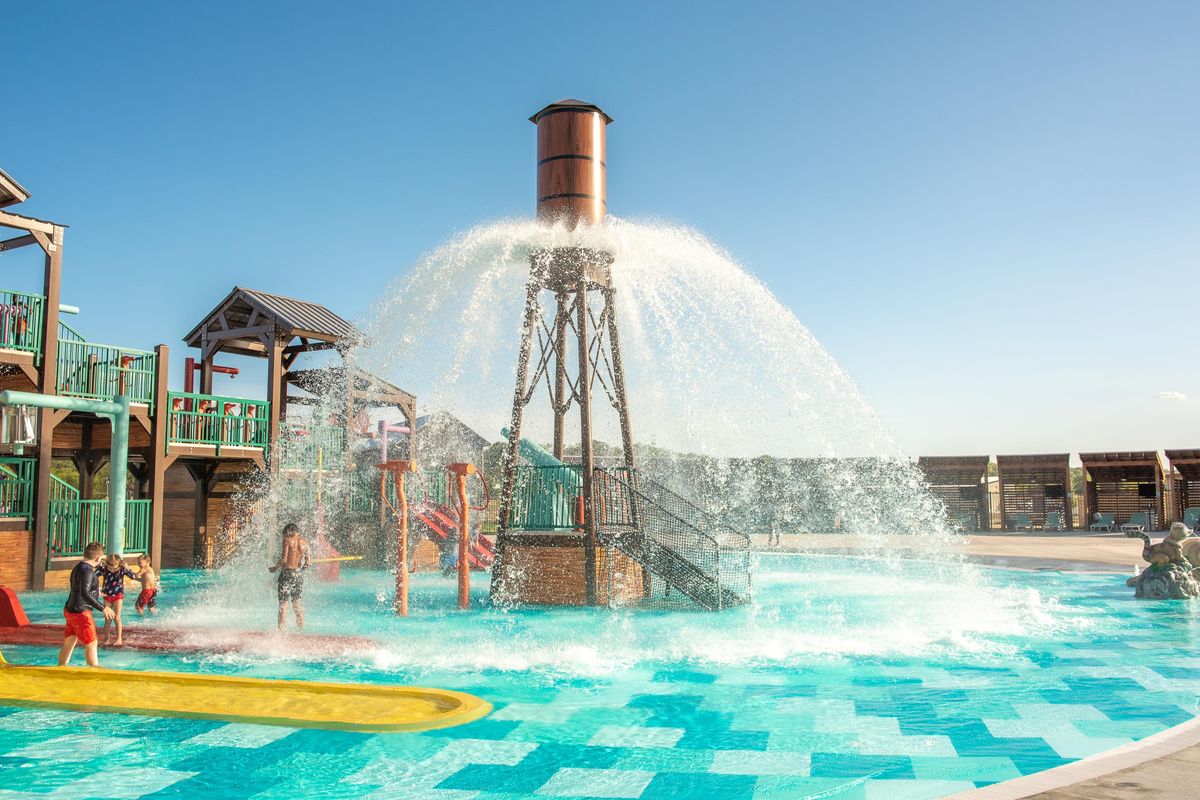 Camp Fimfo Waco
Camp Fimfo Waco, a brand new camping resort, is kicking off football and fall camping season in style! With top-notch amenities, premium accommodations, and 10 weekends of fall fun, there's no better place to have a fall camping getaway, especially if you're a Baylor football fan!
Fall promises to be a one-of-a-kind camping experience. From Sept. 16 to Nov. 24, weekends will be packed with fall-themed activities, including special Halloween weekends in October. Campers can enjoy activities like fall crafts, campground trick-or-treating, costume contests, site decorating, outdoor movie nights, and more!