Get connected with our daily update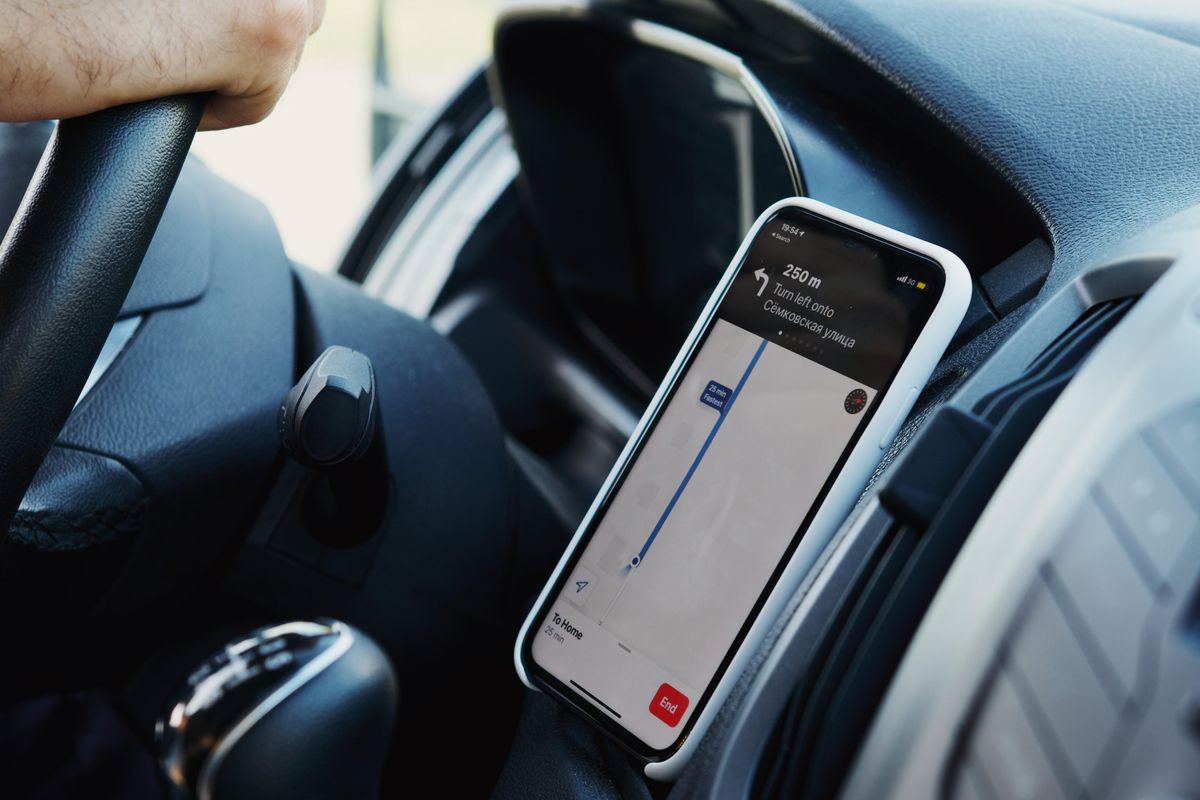 Whether you're headed out for a drink or just trying to avoid a packed parking lot, ridesharing can be an easy alternative. The ridesharing market is expected to reach $344 billion by 2030 and in Austin, there are loads of options for those looking to ditch Uber or Lyft.
---
Maybe you want something eco-friendly, or with safety measures or with enough seats to pack your entire friend group. Whatever your preferences are, these are five apps to try out:
Fetii
This Austin-based company launched this past summer, and it's a smart go-to for group rides with its fleet of 15-passenger vehicles offering on-demand rides.
Riders can also take advantage of shuttles geared toward various groups. There are shuttles for going to the airport, university, for hospital and healthcare workers and for corporate use. Fetii points to large groups lowering emissions, but the company is going even further with an aim to go all-electric by 2025.
On the convenience side, rides on Fetii can save you from having to Venmo or Cashapp your group. Its check-in system lets riders split the fare and pay their dues through a QR code.
Plus, it's on the affordable end: Trip fares average $5 per person.
EARTH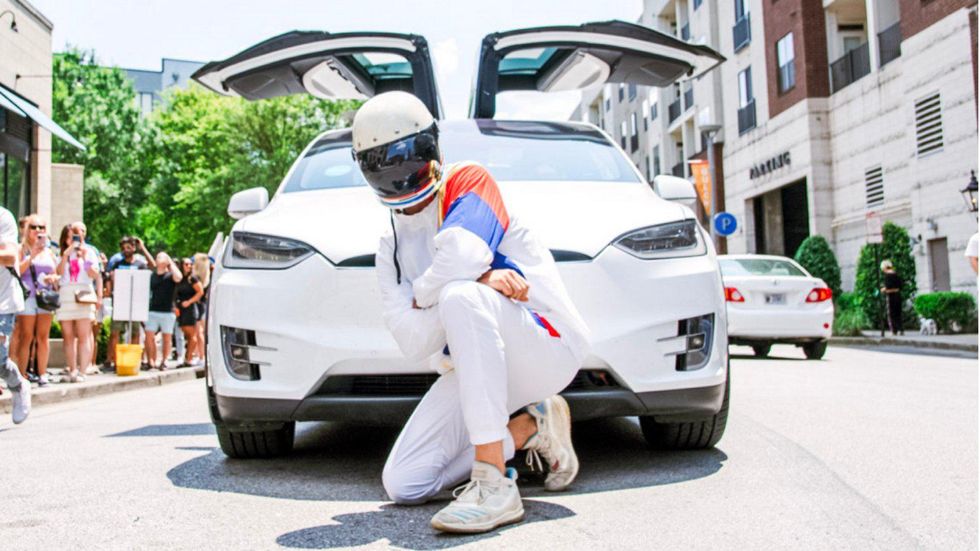 (EARTH/Twitter)
There's now an app for getting places and lowering your carbon footprint.
Rideshare company EARTH, which offers trips in electric vehicles, had 115,000 riders in 2021, its first full year of operations. This EV rideshare gives people the ability to avoid surging prices, and is currently active in Austin and Nashville, after being drawn to cities where EV ownership is popular.
But it also has plans to expand. This year, the company is expected to add drivers in San Antonio, Waco and other cities outside of Texas.
Additionally, the company prides itself on being driver-friendly. Independent contract workers are paid either on an hourly wage or commission and 100% of their tip and are also eligible for health insurance benefits.
Over the past year, the company says it has increased its pool of drivers by 25%, which could help make finding a ride through the app easier. And if you're just visiting Austin, EARTH has a partnership with Tru by Hilton for airport shuttle services.
HopSkipDrive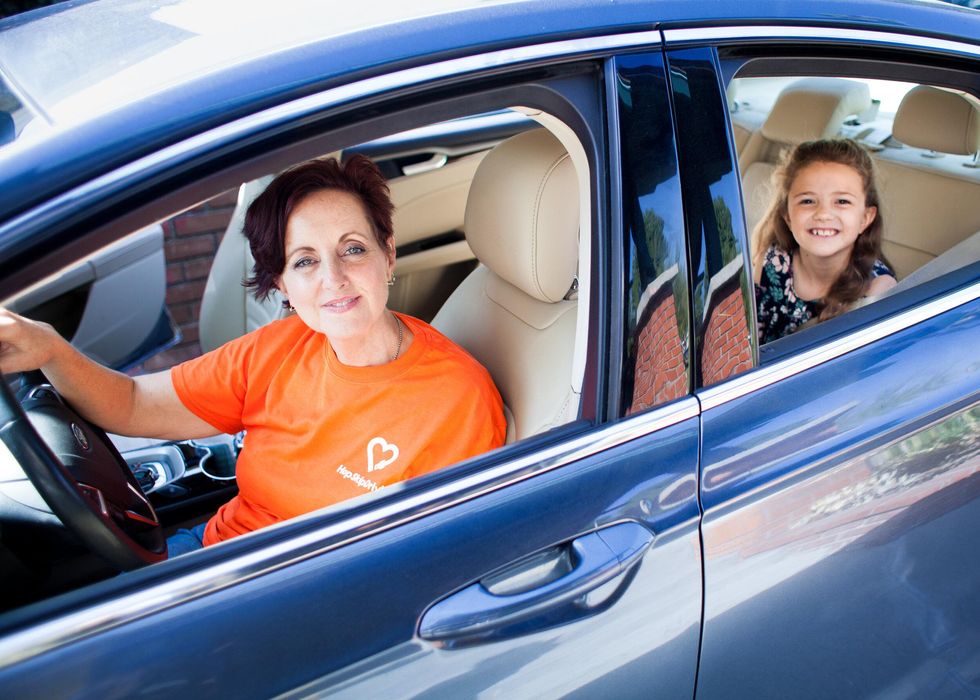 (HopSkipDrive/Twitter)
Described as the "Uber for kids," HopSkipDrive pushes against that.
That's because the service— which launched in Austin late last year and is catered to parents who want to book a ride for their child—uses a "completely different, and far more rigorous, safety technology and processes," the company says.
The Los Angeles-based company was founded by working moms, so parents can feel secure sending their kids off on a ride with drivers who are vetted in a 15-point certification process. Among the requirements are five years of caregiving experience and an in-person meeting with the company, along with vehicle inspections and background checks.
But you'll have to plan ahead. All rides need to be booked in advance.
MetroRideShare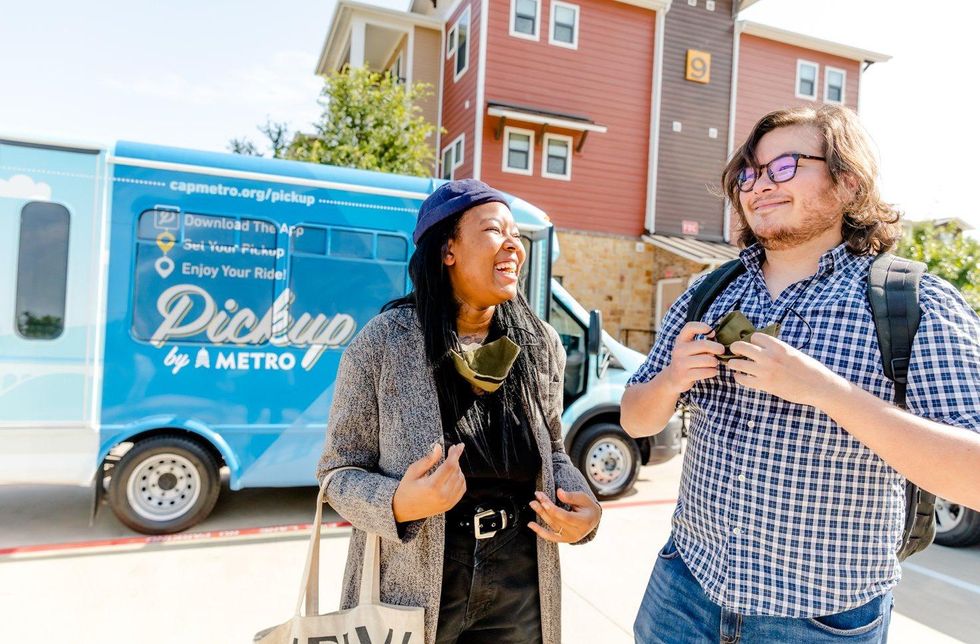 (Capital Metro/Twitter)
Geared toward riders who want to regularly carpool to work, CapMetro can get you to the office and back.
The vanpool service allows four or more people to take on a month-to-month lease agreement that includes the vehicle, maintenance, insurance, and 24-hour roadside assistance leased through Enterprise.
It is an investment, however. Fares vary based on vehicle type, group size, gas prices and tolls, with the monthly cost that riders split. Groups are eligible for $450-$500 monthly subsidies depending on the route.
This service comes with a guaranteed ride home program, which gives customers a taxi ride in the case of an emergency. With an annual membership fee, customers can get reimbursed for up to four taxi rides home a year.
Curb
Like the classics? Try out Curb, a taxi app that came to Austin in 2015 and has partners like Lone Star Cab Austin. With Curb, riders can book flat-rate or per mile rides in advance and pay for ongoing taxi rides.
If safety is an important factor, this app is for you. Riding taxis means every driver is licensed and insured.
There may be a couple of downsides when using Curb. Some reviews have said the ride now option isn't very immediate and it's better to schedule a pickup. And there's also the cost of a taxi, which has sometimes proven to be steeper than other options.
Still, the app also offers a rewards program. By sharing a personal referral code, users can earn credits for rides.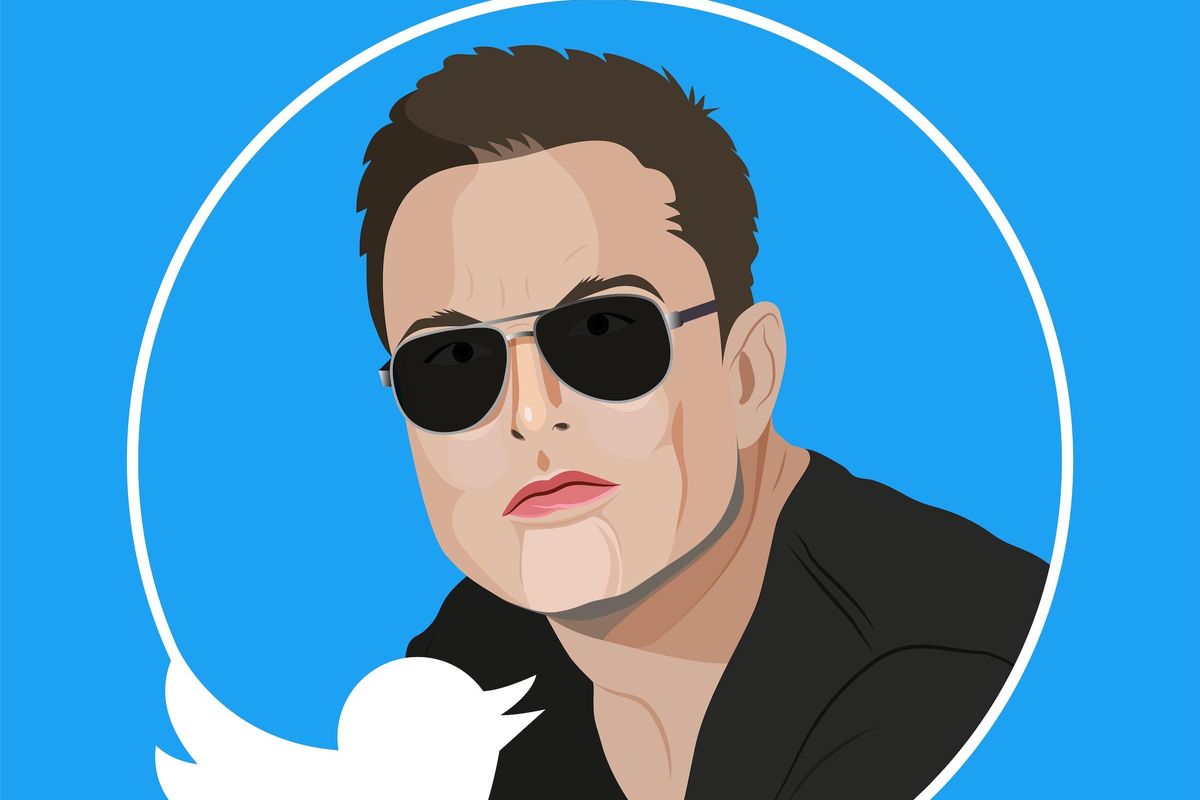 Shutterstock
Elon Musk has proposed once again to buy Twitter for $54.20 a share.
The news that Musk is offering to carry on with the $44 billion buyout was first reported by Bloomberg. Now, a filing with the Securities and Exchange Commission shows Musk made the proposal in a letter to the tech giant on Monday.
The New York Stock Exchange temporarily halted trading in Twitter stock twice Tuesday, first because of a big price move and the second time for a news event, presumably the announcement of Musk's renewed offer.
While the per share offer price on this latest proposal remains the same as the original offer, it's unclear if Musk has made other term changes or if Twitter would reject it. According to other reports, a deal could be reached this week.
The stock closed at $52.00/share Tuesday, indicating market uncertainty around the $54.20 offer.
After Musk informed Twitter of plans to terminate the original agreement in July, Twitter sued. A trial has been expected in Delaware Chancery Court on Oct. 17.
With the proposition of a buyout on the table again, it revives the question of whether Musk might move Twitter from San Francisco to Central Texas.
He's done so with some of his other companies. Tesla's headquarters in southeast Travis County had its grand opening earlier this year and tunneling business The Boring Company moved to Pflugerville. At least two other Musk companies, SpaceX and Neuralink, have a Central Texas presence without being headquartered here.
Technology journalist Nilay Patel this afternoon voiced concerns that owning Twitter and Tesla together could be problematic for Musk, as his Tesla manufacturing facilities in Germany and China are both in countries that have disputes with Twitter over content moderation and censorship.
Telsa shares fell after the Twitter news became public, before rallying to close up, at $249.44.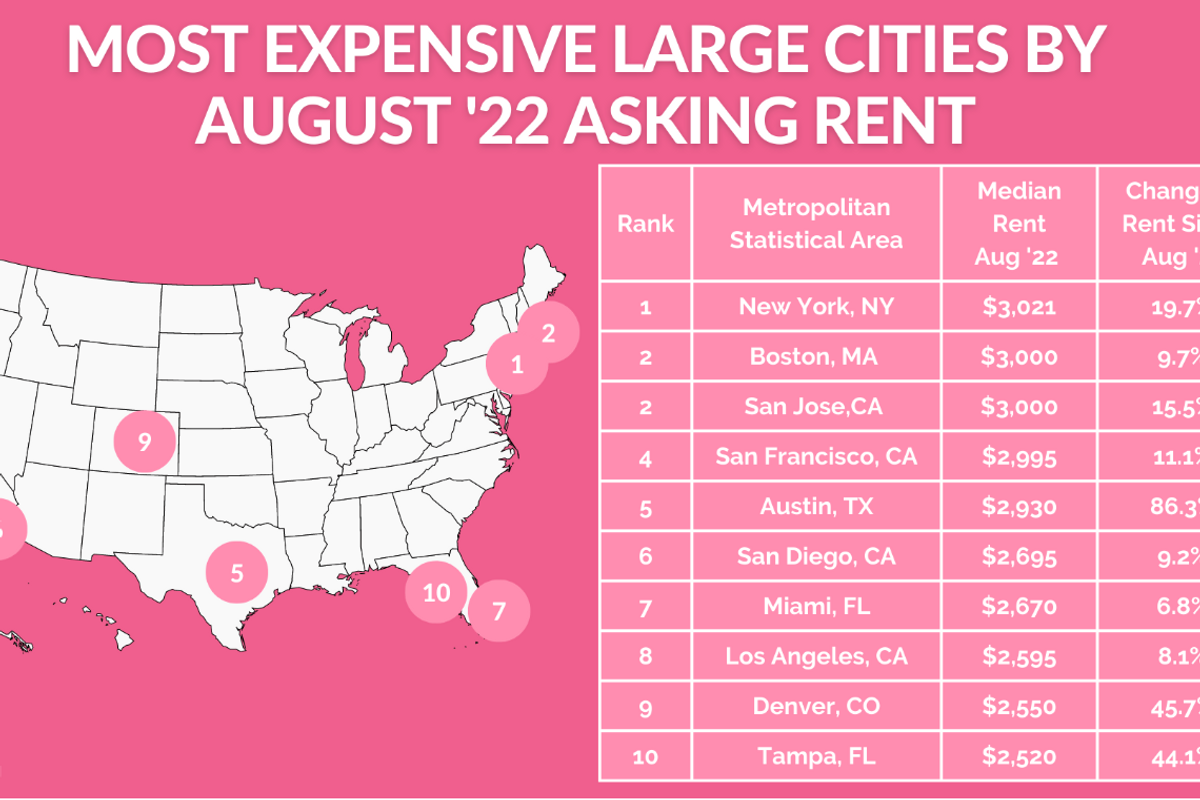 Dwellsy
While searching for a place to live, Austin renters will face monthly rates of nearly $3,000, a recent guide from rental marketplace Dwellsy shows.
The median rent in August this year was $2,930, a more than 86% increase since August 2021. That's $820 more than the nationwide median asking rent in August and puts Austin just below the Bay Area, Boston and New York for large cities with the most expensive asking rent.
"Within this group, Austin, TX stands out for the highest increases in asking rent, which has nearly doubled since this time last year," the study notes.
Outside of those large cities, however, others are seeing even higher rent spikes. Metro areas that ranked above Austin in one-year increases include those like Kansas City, MO with a 112% change in rent since last August and Tucson, AZ with a 124% change.
The data reflects large apartment communities, single-family homes and 2-6 unit buildings.