Get connected with our daily update
If you've felt like rideshare trips have gotten increasingly expensive this year, you're not alone—and you're not wrong.
---
The average Uber and Lyft fare rose consistently through the spring and early summer across the country, with consumers paying nearly 50% more per ride in July than they did before the COVID-19 pandemic, according to The Wall Street Journal.
Much of the pressure on the rideshare market is due to the same set of conditions that drove up the cost of airline tickets and rental vehicles for travelers this summer: a sharp decrease in demand last year followed by a sharp rise in demand this spring.
When the pandemic first shut down the country last year, demand for ridesharing collapsed. In a similar vein, as work opportunities dried up, rideshare drivers who did not want to risk contracting the virus turned to other opportunities or claimed unemployment benefits.
But the economic conditions changed rapidly this spring and summer as Austinites received COVID-19 vaccinations and the country's economy reopened. As more people in Austin and around the country began to look for rides, there were fewer drivers to provide them.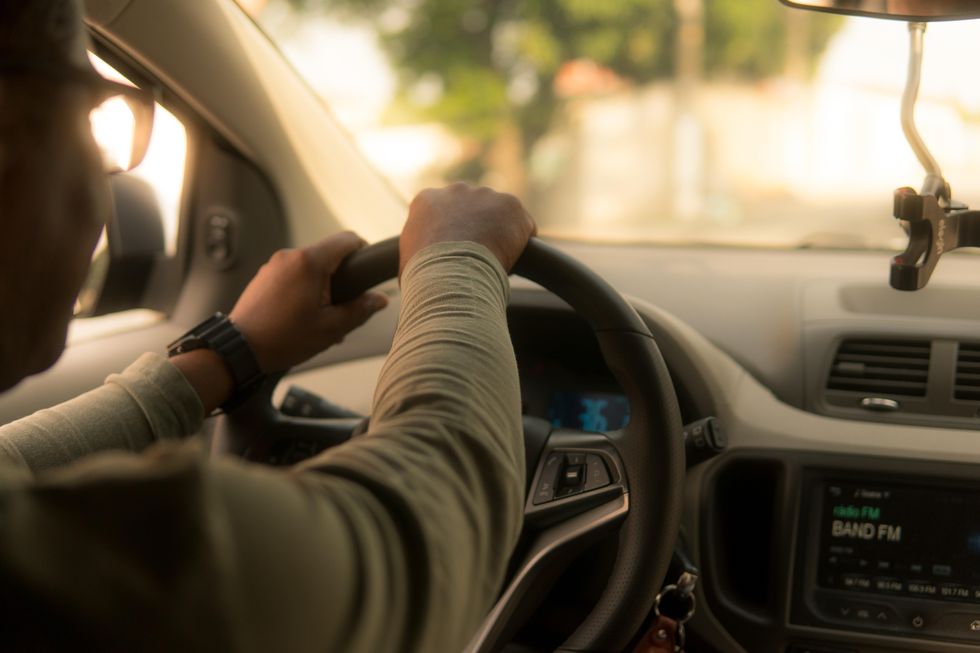 One Austin rideshare driver says there are other factors at play.
Mo, a 52-year-old immigrant from India who came to the U.S. more than two decades ago, drove 80 hours per week for Uber and Lyft for years—refusing to take even holidays off. But lately, he has cut back.
"Driving for Uber and Lyft is a nightmare," Mo said. "It comes with a lot of risks, and really the pay is just enough to keep up with even the operational expenses, let alone breaking even or even taking something home."
Mo, who asked his name not be used for privacy reasons, said drivers' earning power with Uber and Lyft has not increased at all, let alone commensurately.
That, along with quality control and safety concerns, convinced Mo to help organize a strike of Austin rideshare drivers in late June. Austin was one of a number of cities around the country to see strikes that day, with the largest action taking place in California, where Proposition 22, classifying drivers as independent contractors rather than employees, passed last year.
"They will have to increase the mileage rates," Mo said. "It is impossible to survive… You cannot give such bad mileage rates to drivers. That's the minimum thing they will have to do."
But a Lyft spokesperson wrote in a message to Austonia that certain drivers are earning more money driving than they were prior to the onset of the pandemic and that drivers are steadily returning to work.
"As vaccines rolled out and people started moving again, we began to see the demand for rides outpace the number of available drivers," Lyft spokesperson Eric Smith said. "We've added thousands of drivers in the past few weeks and it's already leading to a better rider experience with wait times down more than 15% nationwide, and down 35% in some major markets."
Uber did not respond to a request for comment.
Mo said that the demand in Austin for rides fluctuates greatly throughout the week, spiking on weekend evenings and slowing during weekdays. Demand is routinely highest during marquee events like Austin City Limits and South By Southwest.
"It continues to be a great time to drive," Smith wrote.
After months of speculation, a new report says political personality Beto O'Rourke is mulling a run for Texas governor that he will announce later this year.
Sources tell Axios the former congressman is preparing his campaign for the 2022 election, where he will likely vie for the position against incumbent Gov. Greg Abbott. The only other candidate that has announced he will take on Abbott for governor is former Texas GOP Chairman Allen West—no Democrats have announced they are running as of yet.
"No decision has been made," Axios reports David Wysong, O'Rourke's former House chief of staff and a longtime adviser, said. "He has been making and receiving calls with people from all over the state."
A new poll from The Dallas Morning News and University of Texas at Tyler shows O'Rourke is narrowing the gap between himself and Abbott's prospects for governor. In the poll, 37% said they'd vote for O'Rourke over Abbott, while 42% said they'd vote for Abbott.
Abbott has been in the hot seat due to his handling of COVID-19 and the signing of landmark legislation into law, including new abortion and voting rights laws; 54% of poll respondents voted they think the state is headed in the "wrong direction." Still, Texas hasn't had a Democrat as governor since the 90s.
O'Rourke's people-focused approach to the 2018 Senator race, which he lost to Sen. Ted Cruz, gave him a widespread following and many hoped he'd throw his hat into the ring since he said he was considering it earlier this year.
"We hope that he's going to run," Gilberto Hinojosa, the state chair of the Democratic Party, told Axios. "We think he'll be our strongest candidate. We think he can beat Abbott because he's vulnerable."
Austin rapper Jordi Esparza may not have won the 2021 Red Bull Batalla, the world's largest Spanish freestyle rap competition, but for a spirited two rounds, the 22-year old Mexican native looked like he had every right to.
On Saturday evening in Los Angeles, the event itself looked like Cobra Kai meets Star Search with graphics adding a very Batman Beyond aesthetic. Over a dozen rappers hoping to represent the U.S. in the international round of the competition took to the stage with in-your-face jabs at accents, sexual orientation and odors, among other things.
This was Esparza's second rodeo; he had placed third at the 2020 National Finals, automatically securing him a spot this year.
However, things were different this year. He was not nervous about the contest. Unlike in 2020, when he made his Red Bull Batalla debut, the anxiety of the event led him to "feeling so bad."
Affecting a casual calm, the locally-based landscaper said he just felt "so relaxed, so happy" and primarily wanted to "enjoy everything."
Choosing his first-round opponent, Esparza, whose stage name is Jordi, elected to go against LA-based Boss.
Esparza freestyled an attack on his opponent's weight and cholo style of dress.
Boss—bracketing his Latin freestyle with English appeals to the crowd—mocked Jordi's lack of education, made fun of how clean Jordi's shoes looked and suggested that Jordi just came back from a Footlocker.
That first round went to Jordi.
But his next opponent Eckonn would prove to be his undoing.
Eckonn compared Jordi to Hannah Montana, while Jordi soulfully explained that he had learned from the best.
Esparza's verbal dexterity is matched by a rattling rhythm and a game face that is as mawkish as it is mockish. The overall effect is that of an underdog with bite.
Eckonn beat Esparza in that round with the overall championship going to Palm Beach-based rapper Reverse.
However, Esparza was just happy to be there. He recently told Austonia going to the finals again was a dream come true—a pinnacle that he said he won't know how to top.
With his nimble jabs and sneaky prowess, honed from pop culture and the swagger of a young working man hungry to be more, Jordi Esparza is just getting started.