Get connected with our daily update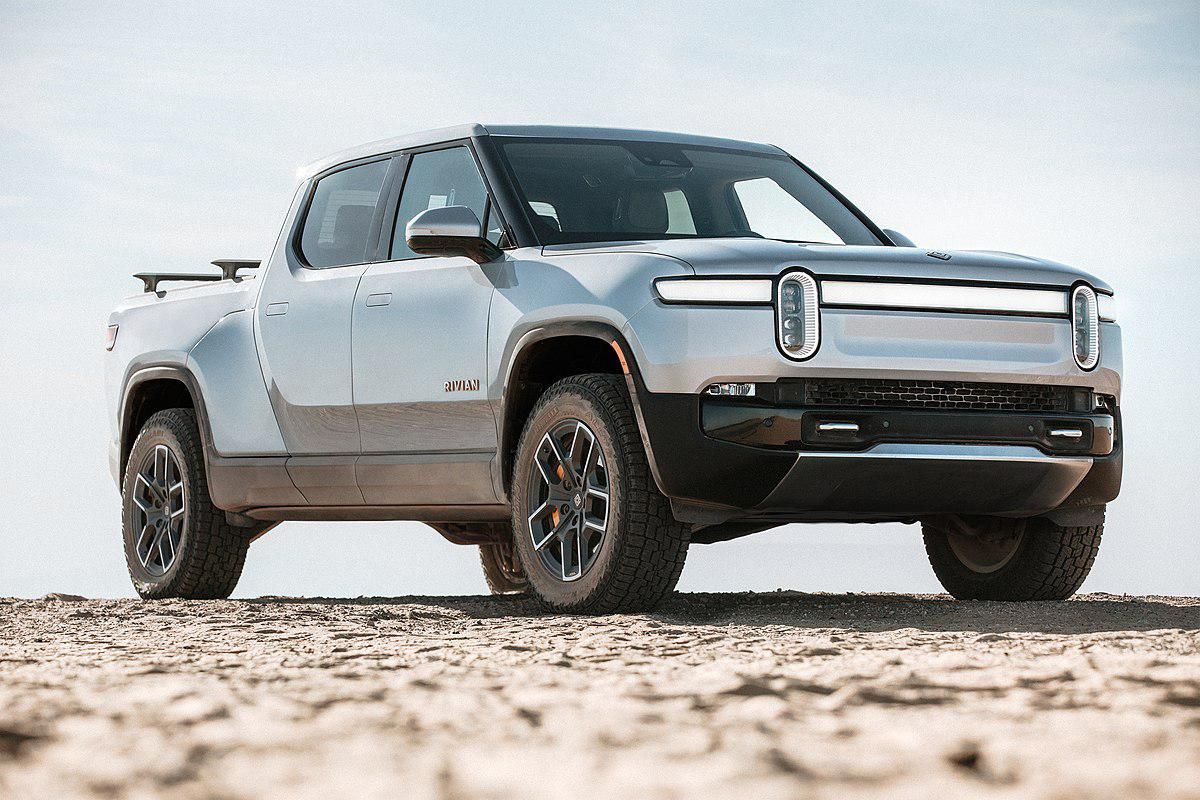 Two truck models, a market debut and an Amazon collaboration later, Rivian is the next electric vehicle company to step into the spotlight—and it's making a presence in Austin.
---
The underdog electric car company made headlines this week when it made its Wall Street debut Wednesday and scored the biggest American Initial Public Offering since Facebook. Based in Irvine, California, it gains steam as Tesla has had its most profitable year yet and is opening its newest Gigafactory in southeast Travis County by the end of the year.
Rivian is now the fifth-largest automaker by market cap, and it's been hard for Tesla CEO Elon Musk to turn a blind eye.
Musk started the week off making headlines for selling roughly $5 billion worth of Tesla stock and then another 639,737 shares Friday following a Twitter poll asking for input. Then Thursday, he broke his silence on the Rivian news and commented on what the true markers of success will be for the automaker. He said they'll need to reach high production and have expenses match revenue.
I hope they\u2019re able to achieve high production & breakeven cash flow. That is the true test. \n\nThere have been hundreds of automotive startups, both electric & combustion, but Tesla is only American carmaker to reach high volume production & positive cash flow in past 100 years.

— Elon Musk (@Elon Musk) 1636665225
Currently, Rivian has a 55,000 vehicle order backlog and projects third-quarter revenues to be between zero and $1 million. CNBC reported on an Austinite who was uncertain when he'd get his vehicle but was able to buy into Rivian's IPO as a pre-order customer. After purchasing 175 shares Tuesday, his stake was worth more than $17,000 the next day. Earlier this fall, the first customer vehicle made it out of production in Normal, Illinois.
After months of building pre-production vehicles, this morning our first customer vehicle drove off our production line in Normal!\u00a0 Our team's collective efforts have made this moment possible. Can't wait to get these into the hands of our customers!pic.twitter.com/8ZidwTaXRI

— RJ Scaringe (@RJ Scaringe) 1631643414
In both land and talent, Rivian is making strides at competing against Tesla since its launch in 2009. In August last year, Rivian hired former Tesla executive Nick Kalayjian, who now works in product development for the EV startup. Key engineers involved in Tesla's Model 3 launch have also joined Rivian.
And while Tesla is close to opening its massive $1.1 billion Gigafactory, Rivian could see its own Texas factory in the works too. As of now, the company plans to invest $2.1 million in renovations for a facility at the intersection of Lamar and Highway 183, according to the Dallas Morning News.
Near Fort Worth, Rivian sought a $5 billion factory earlier this fall. The Sierra Club and other environmentalists asked Tarrant County to delay a decision on a proposal for $35.8 million in tax abatements, calling for leaders to establish more specific agreements on worker compensation and retention, safety and environmental stewardship.
Texas Sierra Club chapters wrote to Tarrant County Commissioners, "If Rivian is to receive such a large tax break, they should be held to high-performance labor and environmental standards."
While it works on getting a factory, more Texas projects could be in the works, including talks of putting charging stations in El Paso, Columbus, Houston and Waco.
Enjoying Austonia? Signup for our newsletter to get daily Austin news, straight to your morning inbox!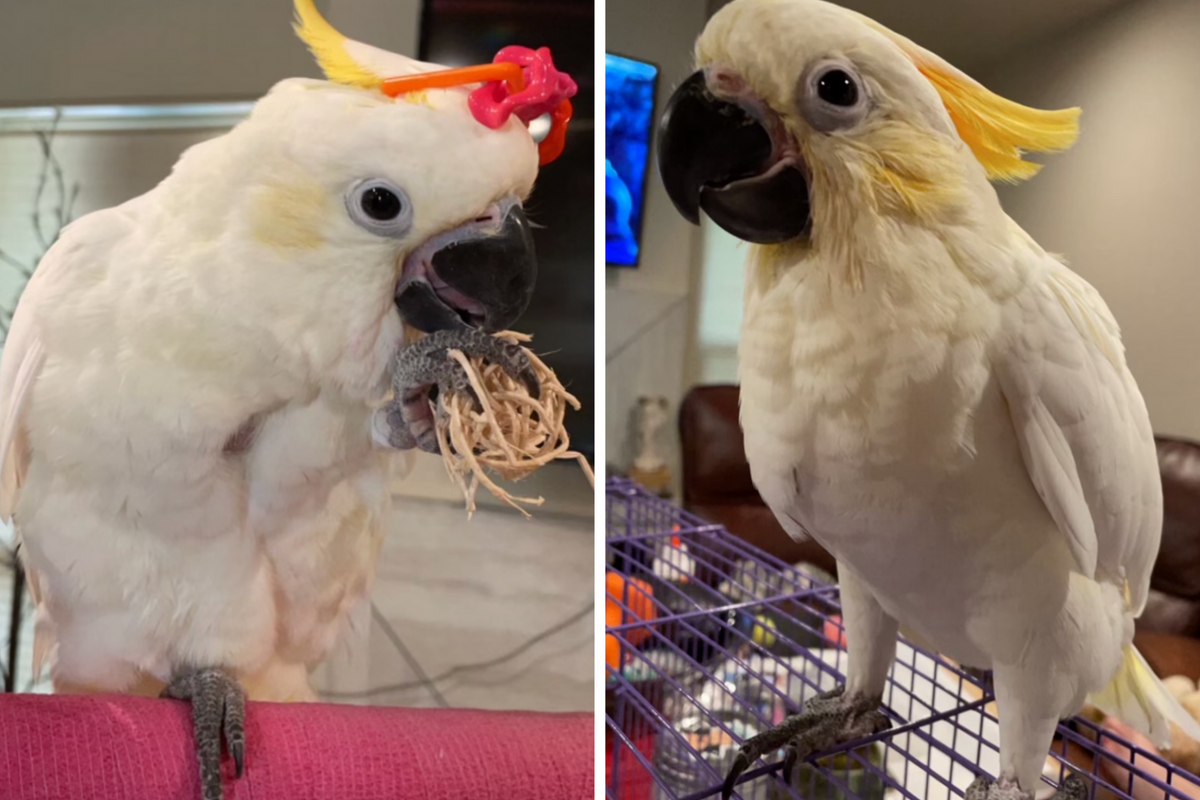 A big-money bird has been stolen from a northwest Austin pet store.
Kelsey Fernandez, the owner of a $6,000 sulphur and citron-crested cockatoo named Lemon Grab, said the emotional support animal was taken from the Gallery of Pets store, around closing time on Sunday.
"I've struggled with mental illness my entire life, and ever since I got him I've been doing so much better," Fernandez told Austonia.
The $6k cockatoo is young and will starve unless he is fed by hand, Fernandez said.
In a surveillance video, a man appears to have something under his shirt as he and two others exit the business around the same time the store believes that Lemon Grab was stolen.
Fernandez said a report has been filed with the Austin Police Department with an $1,000 reward for his return.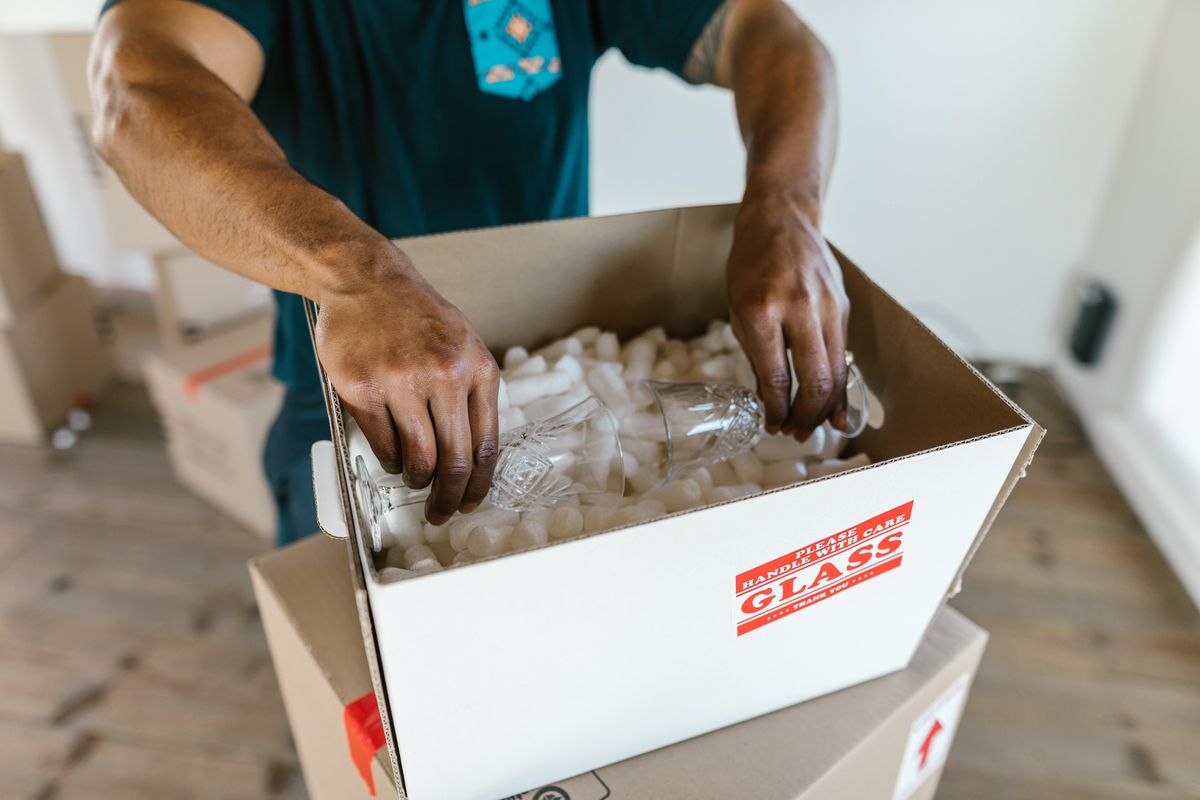 Introverts and personal space lovers may not want to make the move to Austin anytime soon: The Texas capital saw a bigger increase in one-bedroom rent prices than almost any other U.S. city in April, according to a Rent.com report.
Austin's one-bedroom rent has more than doubled—a 112% increase—from April 2021 to 2022, the report said. Only Oklahoma City saw a higher year-over-year increase with a 133% jump.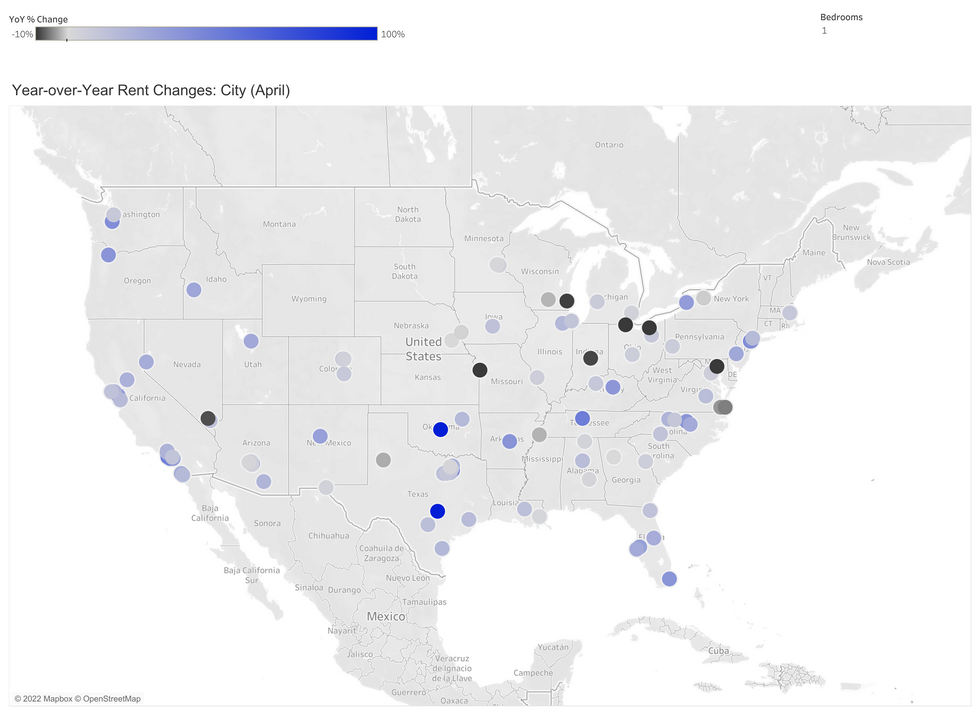 Austin also had the fourth-highest increase in two-bedroom rent, with a 50% increase in the past year. The city joined a nationwide trend where rents were up 8.3% year-over-year across the U.S, a trend exacerbated by a 6.2% increase in inflation in the same time period.
But "not everyone is experiencing inflation the same way," Redfin Deputy Chief Economist Taylor Marr said in the report, and a brunt of the load has gone to cities with more move-ins. While over 90% of state rental markets increased in the last year, that jump was seen most in Sun Belt states, including Texas, Arizona and Florida.
Even with breakneck increases in rent, however, Austin's rent prices still haven't cracked the top 10: the city's one-bedroom apartments are the 12th most expensive in the nation with an average price of $2,918. Meanwhile, its two-bedrooms fall behind Texas cities Frisco, Dallas and Plano and come out 34th on the list with a $2,302 average monthly rent.