Get connected with our daily update
What happens when eight twenty-somethings pack their bags and head to Austin?
---
It's a story many Austinites have heard before—or experienced themselves—and people around their world will soon get an insider's view of that unique experience with Netflix's new reality show "Roaring Twenties," which premieres Dec. 10.
The show follows eight strangers who will live under the same roof in Austin as they seek to "(step) out of their comfort zone" and find adventure. Much like Austin itself, these up-and-coming young people are grappling with finding steady ground during a pandemic. The series is sure to be a heartwarming take on the equally-confusing time that comes just after those coming-of-age movies.
Here's a look at the eight 20-somethings featured in Roaring Twenties:
Natalie Cabo, 26
Natalie Cabo had a more sheltered upbringing than most—her parents filmed her every move in her "strict Latin household" growing up," and her father wouldn't even let her hug boys without covering her chest.
Now, she's ready to make up for lost time, get her first boyfriend and have some fun in Austin.
"She is boldly extroverted yet adorably charming, and is making it her mission to do whatever it takes to get herself boo'd up in Austin, one awkward first date at a time," her bio reads.
Raquel Daniels, 25
As "one of the few black women who works in IT," Daniels may find her happy place in booming tech town Austin.
A Florida A&M grad and model and fashion ambassador on the side, Daniels hopes to add to her resume by making the connections needed to start her tech startup.
"She loves old-fashioneds, playing the stock market and roller skating, but you'll never catch her barefoot unless she's in the pool—she has a phobia of her uncovered feet touching the ground!" her bio reads.
Bruce Stephenson, 23
A Greenville, South Carolina native, Stephenson works with his father at Stephenson Insurance, but he has dreams of working for a professional sports team (preferably baseball). This "corn-fed, responsible guy" is ready to shed his roots and try his luck at a serious relationship while in Austin.
"It's always a party when Bruce is around—he lives by the motto 'LET'S GOOO!'," his bio reads. "He's a good corn-fed, responsible guy who respects women and loves ice cream... maybe a little too much."
Abbey Humphreys, 25
At 25, Houston native Abbey Humphreys has experience beyond her years—she's already a divorcee after marrying her high school sweetheart at 20. Now a microinfluencer, Humphreys hopes to find her identity, explore her bisexuality and get wild in Austin.
"She has no idea who she is or what she wants to do with her life, but she knows she's ready to shed the 'handcuffs' of her marriage and conservative upbringing and get into some trouble in Austin," her bio reads.
Keauno Perez, 28
At 28, Perez is the oldest on the show—and he's already got the accomplishments to show for it as the Coordinator for Residence Education at the University of Arkansas.
Perez came out as gay at 25 after years of struggling with his sexuality in the conservative area where he grew up, and he's now ready to shed his Arkansas roots and find himself in Austin. He's also a second-generation American and the first in his family to graduate from college, according to his bio.
"Keauno is like a puppy everyone immediately falls in love with—but he's never been kissed!" Perez's bio reads. "Keauno is leaving Arkansas behind as he hopes to find his 'gay sensei' in the very LGBTQ+-friendly community in Austin, and maybe a boyfriend to boot!"
Isha Punja, 24
An Irvine, California native, Punja thought until recently that Miami was in Maine. But her lack of geography skills belies her education and ambition: a UC Berkeley economics graduate, Punja is now working to build Hut Mentality, her fashion brand centered on ethical clothing made by indigenous women in rural India.
"Isha is clumsy, gullible, and forgetful, but she knows it, and owns it," Punja's bio reads. "After struggling with depression, she realized she needed to follow her passion, and started designing clothes."
Kamari Bonds, 23
Bonds is one of three 23-year-olds to round out the youngest on the show. A model back in his home of North Carolina, Bonds is former creative business marketing major who hopes to find ways to focus on his entrepreneurship in Austin while continuing to prioritize fitness—and maybe finding love along the way.
"He loves Southern accents and hopes to find a fiery Texan woman to settle down with...eventually," Bonds' official bio reads. "For the next few months in Austin, he wants to play the field, hit the gym, and manifest his destiny... whatever it may be."
Michael Fractor, 23
An Austin native who's moving from Los Angeles, Fractor is attracted to the "weirdos" of his hometown, which is why he hopes Austin is where he can get his stand-up comedy career off the ground. With Joe Rogan in the house and an up-and-coming comedy scene, maybe this is the perfect place for Fractor to pursue his career "with absolutely zero training or experience." While he's "unafraid to bomb night after night," he is desperate for a girlfriend, according to his bio.
"He's chasing this dream wherever it takes him, even if it's to a place of failure and being forced to give it up and make a change," his bio reads.
The first part of the two-part series will premiere on Dec. 10, while the second segment will show on Dec. 17.
Find the cast members' official bios here.
Enjoying Austonia? Signup for our newsletter to get daily Austin news, straight to your morning inbox!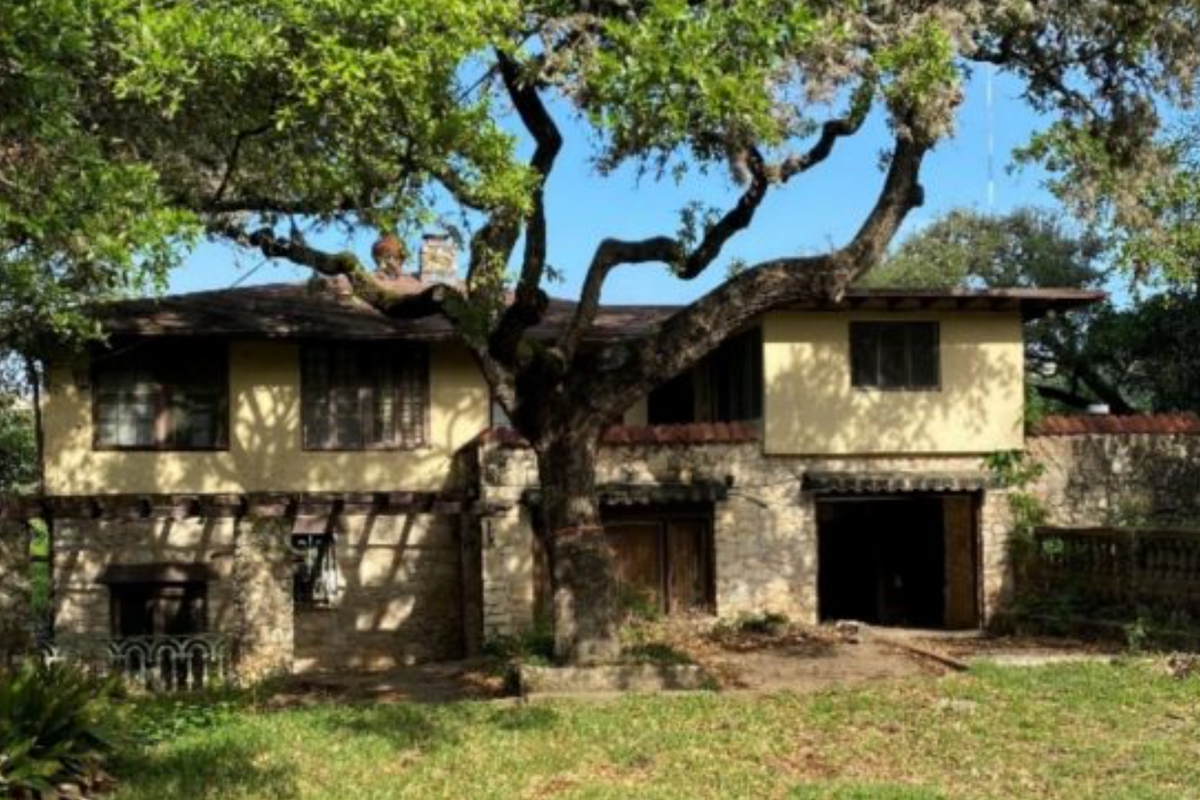 Austin Monitor
By Jonathan Lee
The Planning Commission was split Tuesday on whether to help save an eclectic lakefront estate from demolition by zoning it historic amid concerns over tax breaks and the likelihood that a previous owner participated in segregation as a business owner.
The property in question, known as the Delisle House, is located at 2002 Scenic Drive in Tarrytown. The main house, with Spanish and Modern influences, was built in 1923 by Raymond Delisle, an optician. A Gothic Revival accessory apartment was built in 1946. The current owner applied to demolish the structures in order to build a new home.'
Historic preservationists, for their part, overwhelmingly support historic zoning, which would preserve the buildings in perpetuity. The Historic Landmark Commission unanimously voted to initiate historic zoning in July, citing architectural significance, landscape features and association to historic figures. City staffers recommend historic zoning, calling both structures one-of-a-kind examples of vernacular architecture.
Tarrytown neighbors have also banded together to stop the demolition. Many have written letters, and a few spoke at the meeting. "How could anyone buy this property with the intent of destroying it?" Ila Falvey said. "I think it's an architectural treasure."
Michael Whellan, an attorney representing the property owner, said that the claims made by preservationists are shaky. The buildings are run down, he said, and have had substantial renovations. A structural engineer hired by the owner said any attempt at preservation would involve tearing down and rebuilding – an undertaking Whellan said would likely cost millions.
Whellan also argued that any historical significance derived from the property's association with Delisle and longtime owner C.H. Slator is dubious. "These men are not noted for any civic, philanthropic or historic impact," he said.
What's more, according to Whellan, Slator likely participated in segregation as the owner of the Tavern on North Lamar Boulevard between 1953 and 1960.
A city staffer, however, said she found no evidence to support the claim. "We would never landmark a property where a segregationist lived, or there was a racist person," Kimberly Collins with the Historic Preservation Office said.
Commissioner Awais Azhar couldn't support historic zoning in part due to lingering uncertainty about Slator. "Focusing on that factor is not here to disparage an individual or family. It is not about playing the race card. This is an important assertion for us to consider as Planning commissioners," Azhar said.
Commissioner Carmen Llanes Pulido said that allegations of racism should come as no surprise. "We're talking about white male property owners in the 1950s, in Austin, on the west side – and of course they were racist," she said. But she argued that allowing the house to be demolished based on these grounds does nothing to help people of color who have been harmed by racism and segregation.
The question of tax breaks was also controversial. Michael Gaudini, representing the property owner, said that the tax breaks associated with historic zoning would exacerbate inequality by shifting property tax burdens to less affluent communities. City staffers estimate that the property, appraised at $3.5 million, would get either a $8,500 or $16,107 property tax break annually, depending on whether a homestead exemption is applied.
Commissioner Grayson Cox preferred the commission focus not on tax breaks but on whether the structures merit preservation. "To me, nothing in the historic preservation criteria lists, is this person deserving of a tax break or not?"
Azhar, on the other hand, said he plans to propose a code amendment getting rid of city property tax breaks for historic properties.
The commission fell one vote short of recommending historic zoning, with six commissioners in support and three opposed. Azhar and commissioners Claire Hempel and Greg Anderson voted against.
The odds of City Council zoning over an owner's wishes are slim. Nine out of 11 members must vote in favor, and there have only been a handful of such cases over the past several decades.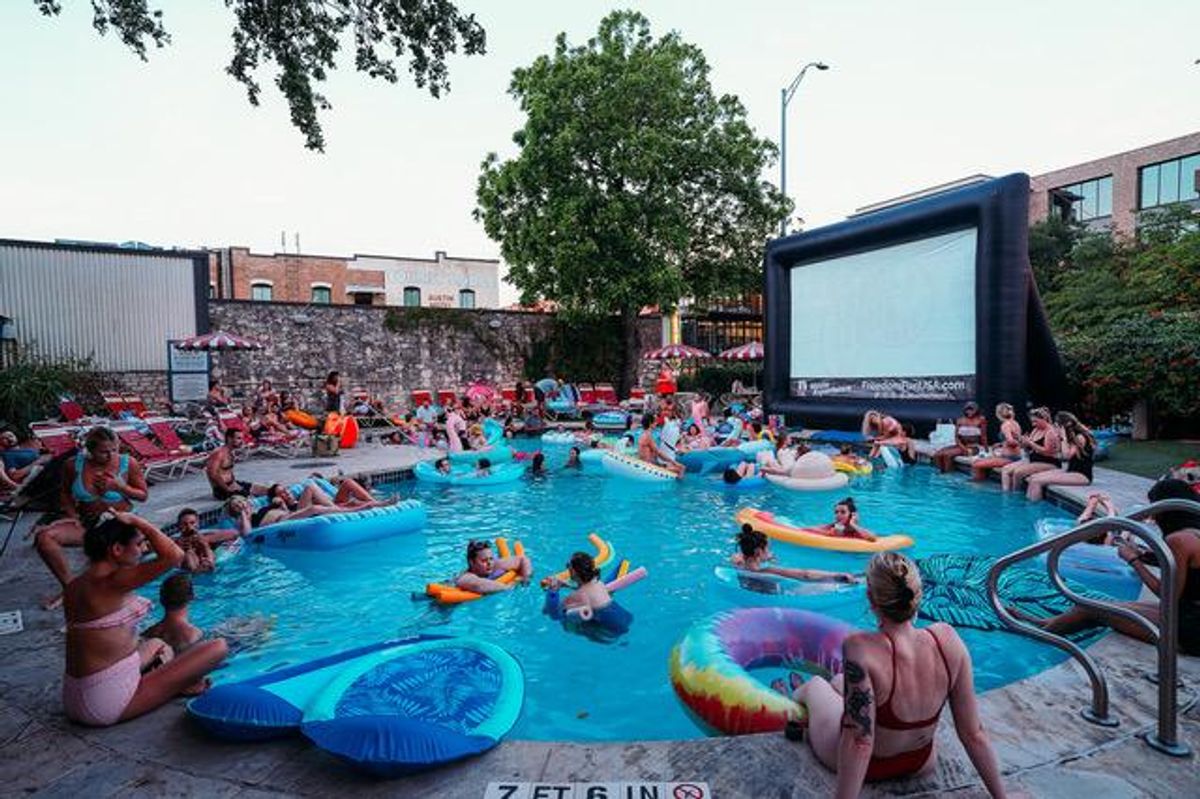 Austin Motel
What's new in Austin food & drink this week:
Nau's Enfield Drug closing after losing their lease. Did McGuire Moorman Lambert buy the building, with its vintage soda fountain?
Nixta Taqueria Chef Edgar Rico named to Time Magazine's Time 100 Next influencer list, after winning a James Beard Award earlier this year.
Question: From what BBQ joint did pescatarian Harry Styles order food this week?
Austin Motel is opening the pool and pool bar Wednesday nights in October for Freaky Floats.
Vincent's on the Lake closing due to "economic conditions and low water levels [at Lake Travis]."
Cenote has closed its Windsor Park location. The East Cesar Chavez location remains open.
The Steeping Room on N. Lamar has closed.
Local startup It's Skinnyscored new financing for its gluten-free pasta business.
P. Terry's opened a new location in Kyle, at 18940 IH-35.