Get connected with our daily update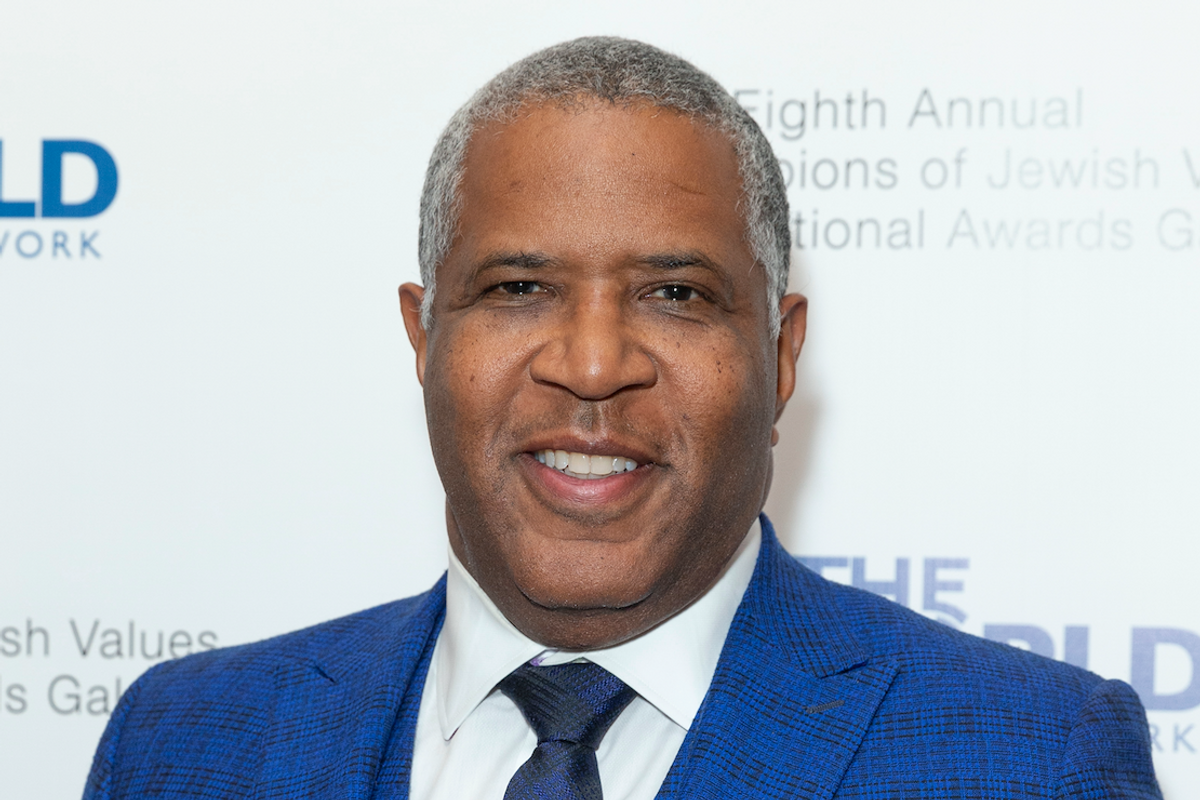 (Shutterstock)
Following disclosure last week that Austin billionaire Robert F. Smith had reached a $140 million tax evasion settlement, more information has emerged from federal authorities and other sources.
---
Smith is Chairman and CEO of Vista Equity Partners, a $58 billion private equity firm with 400 direct employees and thousands more working in its portfolio companies. Perched on top of Austin's Frost Bank Tower, Vista's Austin office was founded in 2011 and is one of five offices throughout the U.S.
Smith, 57, lives in Austin's Westlake area, overlooking Lake Austin. The son of two Colorado school teachers, his net worth is estimated by Forbes to be more than $5 billion. He is regarded as the country's wealthiest Black person.
Smith is cooperating with federal investigators in exchange for non-prosecution
Smith is assisting federal authorities in their investigation of Houston resident Robert Brockman, 79. Charged with hiding $2 billion in income over 20 years in the nation's largest-ever personal tax fraud case, the feds say Brockman filed false tax returns and concealed overseas cash.
Brockman was the original investor who funded Smith's creation of Vista.
At a Thursday press conference, at which Smith's behavior was called "egregious," the U.S. Attorney for the Northern District of California David Anderson announced Brockman's indictment and Smith's cooperation agreement. Anderson said that Smith will be responsible for the following:
Providing complete and truthful information
Continuing work with federal prosecutors
Attending meetings and providing documents
Testifying before a grand jury
Money in offshore accounts was used for Smith's extravagant personal real estate
A copy of Smith's signed Oct. 7 settlement letter with the government reveals that Smith routed untaxed gains through offshore partnerships and bank accounts in Belize, Nevis, the British Virgin Islands, the Cayman Islands and Switzerland.
Smith admitted to concealing more than $200 million in income and evading subsequent taxes during a 15-year period, from 2000 to 2015.
While much of the money was routed to Smith's charitable trust, the settlement letter states that substantial funds were withdrawn for personal use in real estate acquisitions and remodeling projects, including:
A home in Sonoma County, California that he owned with his then-wife
A Colorado ranch property that he used personally and at which he hosted events for disadvantaged youth and wounded war veterans
Two ski chalets in the French Alps used by Smith and his family
A European industrial property
Smith's settlement is larger than originally stated
According to documents signed by Smith, he has agreed to:
Pay $139 million in taxes and penalties
Abandon a $182 million tax refund claim
Pay interest on taxes owed
Cloudy reports at Vista
Axios reports that Smith held a call with top Vista executives last week, in which he discussed his tax settlement and disclosed that his longtime billionaire associate, Vista co-founder and president Brian N. Sheth, would be leaving the company. Axios referred to a "breakdown in the two men's relationship."
Vista's situation is unclear as investors are alarmed and the SEC, according to Axios, is poised to investigate whether Smith will be allowed to continue to run the firm.
Authorities deny that Smith's connections were a factor

U.S. Attorney Anderson specifically denied, in response to a direct question, that Smith's charitable involvements and political connections were a factor in the decision not to prosecute him.
Smith famously repaid student loans last year for all graduates of Atlanta's Morehouse College. His list of philanthropic efforts is extensive, and in 2019 he was awarded the Carnegie Medal of Philanthropy.
During the investigation period, Smith had cultivated relationships with people close to President Donald Trump, including Treasury Secretary Steven Mnuchin and the president's daughter, Ivanka, according to various reports.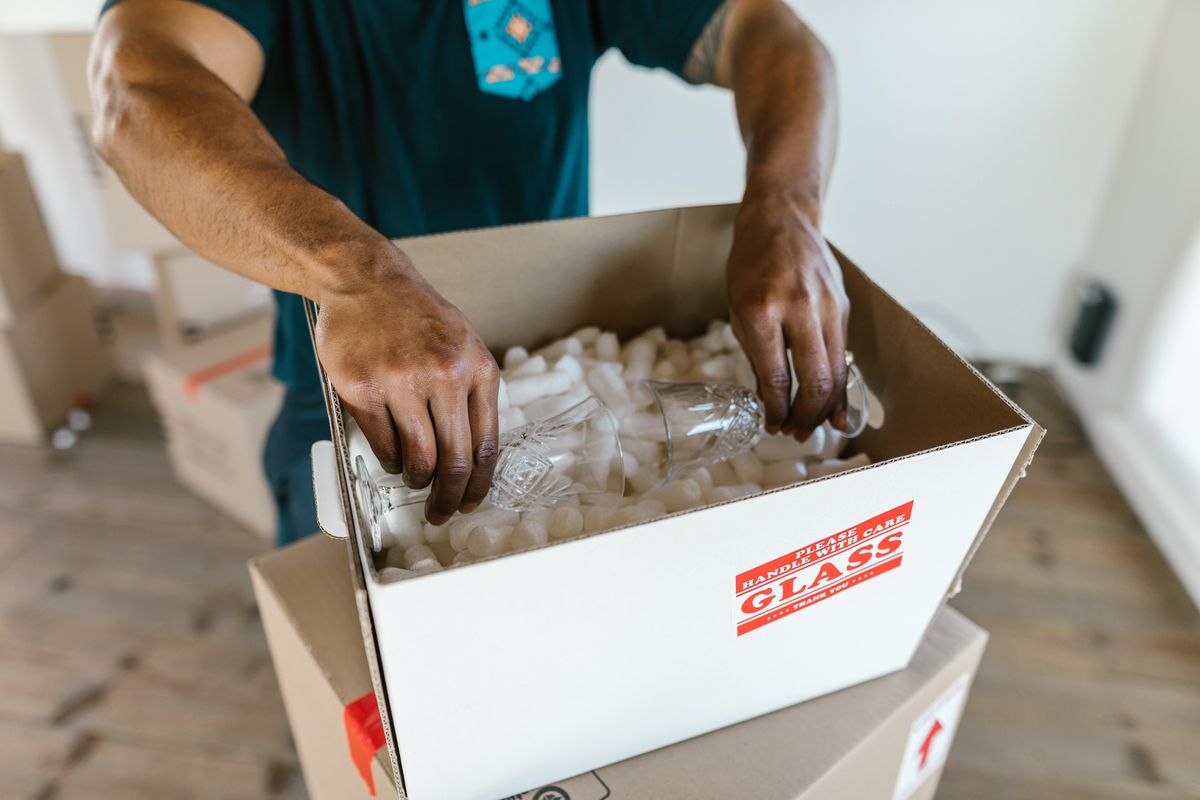 Introverts and personal space lovers may not want to make the move to Austin anytime soon: The Texas capital saw a bigger increase in one-bedroom rent prices than almost any other U.S. city in April, according to a Rent.com report.
Austin's one-bedroom rent has more than doubled—a 112% increase—from April 2021 to 2022, the report said. Only Oklahoma City saw a higher year-over-year increase with a 133% jump.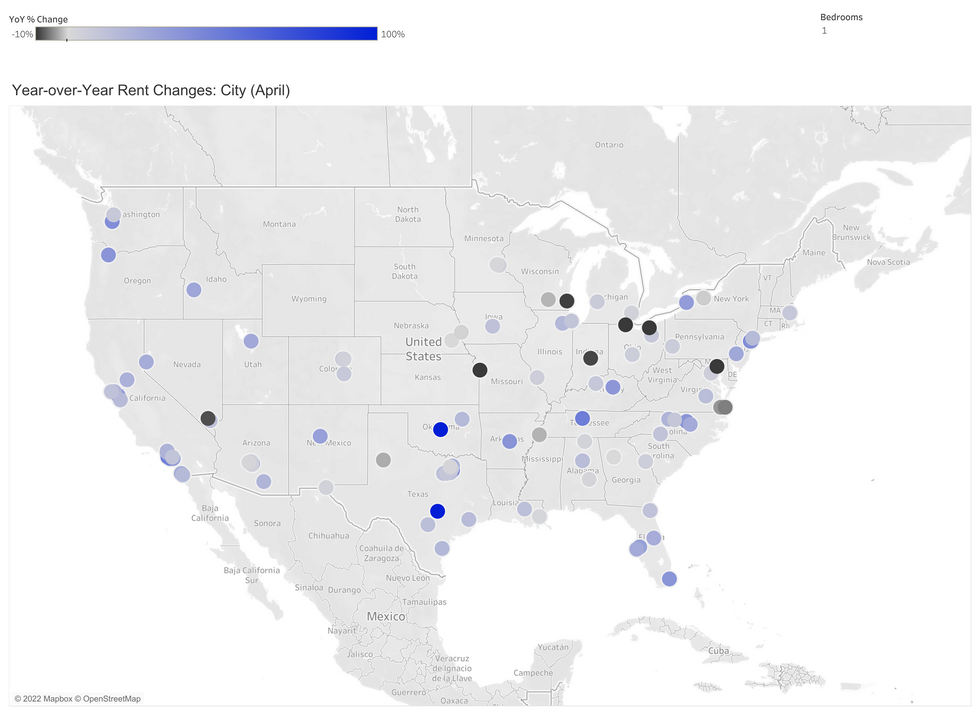 Austin also had the fourth-highest increase in two-bedroom rent, with a 50% increase in the past year. The city joined a nationwide trend where rents were up 8.3% year-over-year across the U.S, a trend exacerbated by a 6.2% increase in inflation in the same time period.
But "not everyone is experiencing inflation the same way," Redfin Deputy Chief Economist Taylor Marr said in the report, and a brunt of the load has gone to cities with more move-ins. While over 90% of state rental markets increased in the last year, that jump was seen most in Sun Belt states, including Texas, Arizona and Florida.
Even with breakneck increases in rent, however, Austin's rent prices still haven't cracked the top 10: the city's one-bedroom apartments are the 12th most expensive in the nation with an average price of $2,918. Meanwhile, its two-bedrooms fall behind Texas cities Frisco, Dallas and Plano and come out 34th on the list with a $2,302 average monthly rent.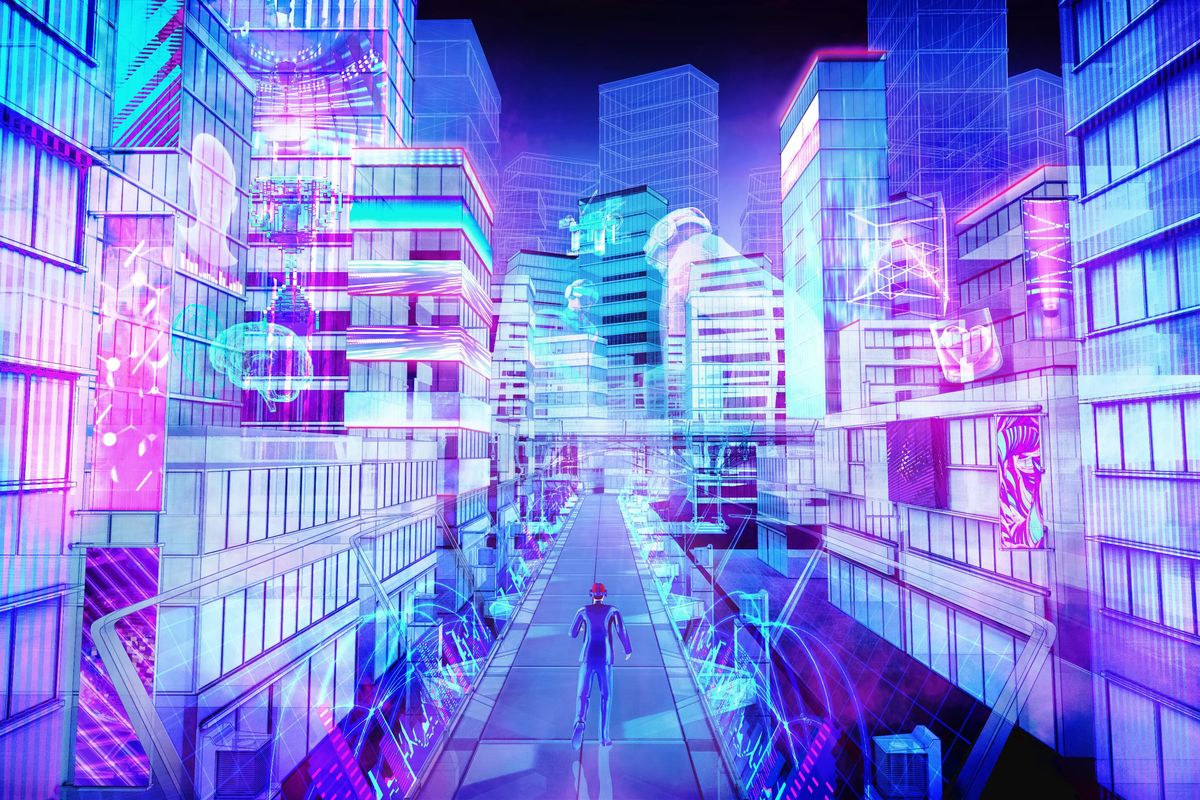 If the idea of the metaverse makes you feel more scared than excited, you're not alone.
In a recent poll on the metaverse, a third of respondents leaned toward feeling more scared about it. It's a response fitting for a tool that's in its infancy stages, where it's not uncommon for some to find it elusive or irrelevant, or require a virtual reality headset.
Amber Allen, founder of metaverse company Double A, has noticed these concerns. Now with the Austin-based company, she's working on advancements in the metaverse, which may see progress in business use before it becomes mainstream in the general public. But getting to that point involves demystifying misconceptions over it, like that we'll all put a headset on and avoid real life.
"A lot of people are talking about the metaverse and like what it could be in 10 or 30 years. And they're not talking a lot about what it is right now. And I think that's what scares people and confuses them," Allen told Austonia. "I'm just very passionate about what is the metaverse now. It's the next wave of the internet. No, you don't need to wear a VR headset."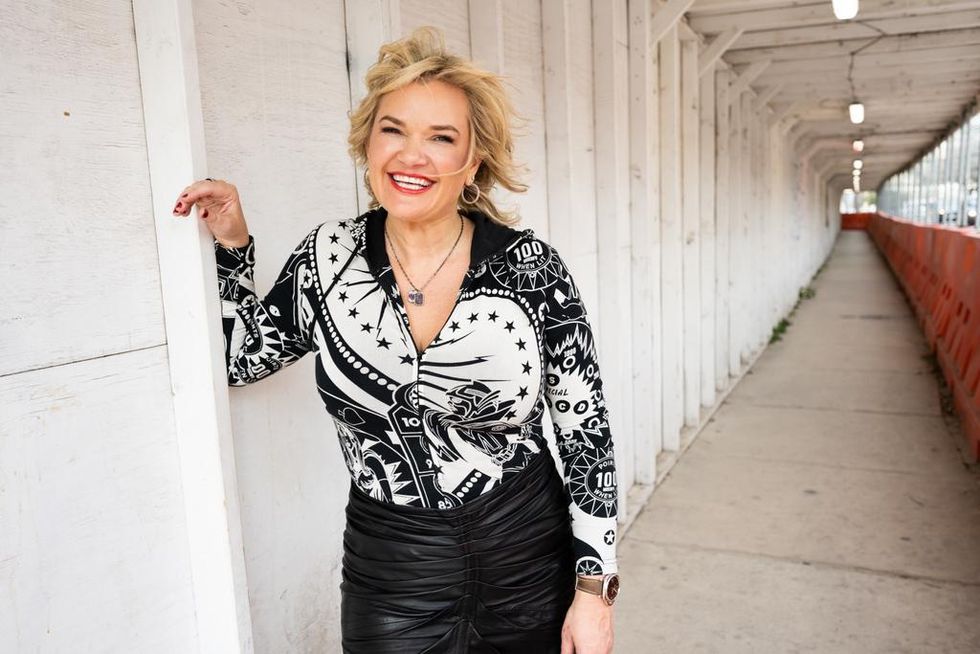 (Amber Allen/Twitter)
She broke this down last week in Forbes, writing about what is hype versus what's actually happening with this phase of the internet.
Allen sees how eventually, the metaverse could become a part of how we play and interact. But before the Metaverse extends to the average consumer, many predict that it will be popular in business first.

It's why some think Microsoft may have an edge over Facebook turned Meta in the industry. And why Allen has designed for work that's 3D, interactive and business to business, garnering interest from companies like General Mills, Dell and Chanel.
She points to how many workers now prefer a hybrid work environment, but says the business tools are not there right now. It's not just within the workplace, however. Double A also offers tools for boosting sales and generating brand engagement through activities like watch parties and meet and greets.
With companies like Allen's, corporate metaverse use could see wider adoption. Double A has hired 13 people this year, adding to the ranks of nearly 30 employees plus dozens of contractors. Some are remote workers outside of Texas while others use the office in East Austin with graffiti art that includes popular gaming figures like Zelda and the Mario Brothers.
Allen takes great pride in working in her home state, saying that she'd like to be a great ambassador for Austin. She said she wants people new to the city to feel welcome. She has meet ups from time to time so that new people who have moved in can get face time with others who have been in Austin for a while.
Still, her work is bound to extend outside of Austin as she aims to create products that will have global reach.
"I want to change the world," Allen said. "You got to think localized. If I'm creating something, how does this work for Europe? How would this work for Asia? How can they build on things?"