Get connected with our daily update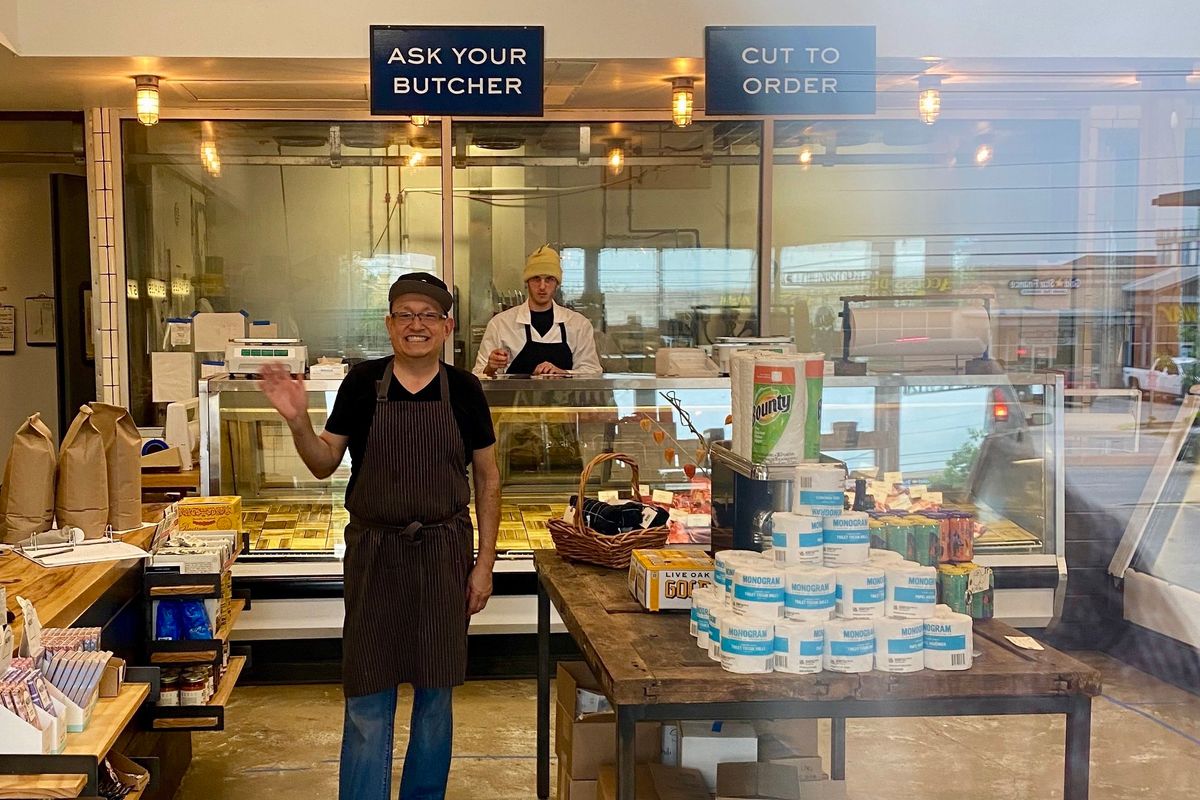 Mark Dewey
In 2013, two young butchers opened Salt & Time on Austin's East Side. Ben Runkle had a background in cured meats and had been running pop-up stores and a farmers market stand. Bryan Butler had been in charge of the meat department at Wheatsville Co-op. Together, they created an upscale shop and restaurant that buys whole carcasses directly from sustainable Texas ranchers.
Earlier this year, when Runkle saw that restaurants were closing in other cities because of the coronavirus, he began to have discussions with his managers. It was clear he would have to adjust his business to keep it alive and support his employees. Already having a retail component meant he had the licenses and know-how to make rapid changes.
---
When Salt & Time had to close its dine-in business, Runkle converted the restaurant's bar to a retail sales space. To help customers keep a safe distance from each other, he marked off six-foot increments along the bar. He had already been selling some food staples, and he increased the assortment, also adding vegetables in bulk. The shop also began selling a variety of prepared foods, alongside its take-out service.

The restaurant had been baking its own bread for years. It quadrupled its baking program, to make use of the extra capacity among its chefs and sous-chefs.
Vincent Tomasino, Salt & Time's retail manager, says regulars are coming into the shop, as well as people who do not usually frequent Salt & Time. He says customers are expressing gratitude that they can come to the shop instead of visiting large grocery stores.
While many are doubling down on staples, some still go for the luxury offerings.
"There are people eating well, living large, into the apocalypse," says Tomasino. "We sold a couple of wagyu rib eye yesterday to a guy who was celebrating his 30th birthday alone. He was going to cook himself a steak and practice the guitar."
The reorientation has been successful. Runkle says he has not had to lay off any employees and has been able to give his staff full hours. Sales are strong.
"From a financial perspective, we haven't had time to slow down and crunch the numbers," he says, "but compared to 99.9%, or even all of the other restaurants in town, we are in a healthy situation."
He is trying to help some other local restaurants by selling their products. Salt & Time carries pizza dough and sauce from Bufalina, pasta from L'Oca d'Oro and hot sauce and seasoning salt from Lenoir. Runkle also bought an unneeded supply of milk from a nearby coffee shop.
Salt & Time has been committed to sourcing from local farms. At the moment, the store is buying everything locally when it is available and occasionally bringing in other products from further away.
Runkle expects some supply-chain complications to arise as the coronavirus pandemic continues, and he thinks that local sourcing will allow Salt & Time to weather the crisis. Close contact with customers should also help guide the business.
"The fact that we have a clear and more direct relationship with our customers and suppliers will allow us to continue to serve through this craziness," he says. "We are ordering daily from farms, calling them up and finding out what they have available."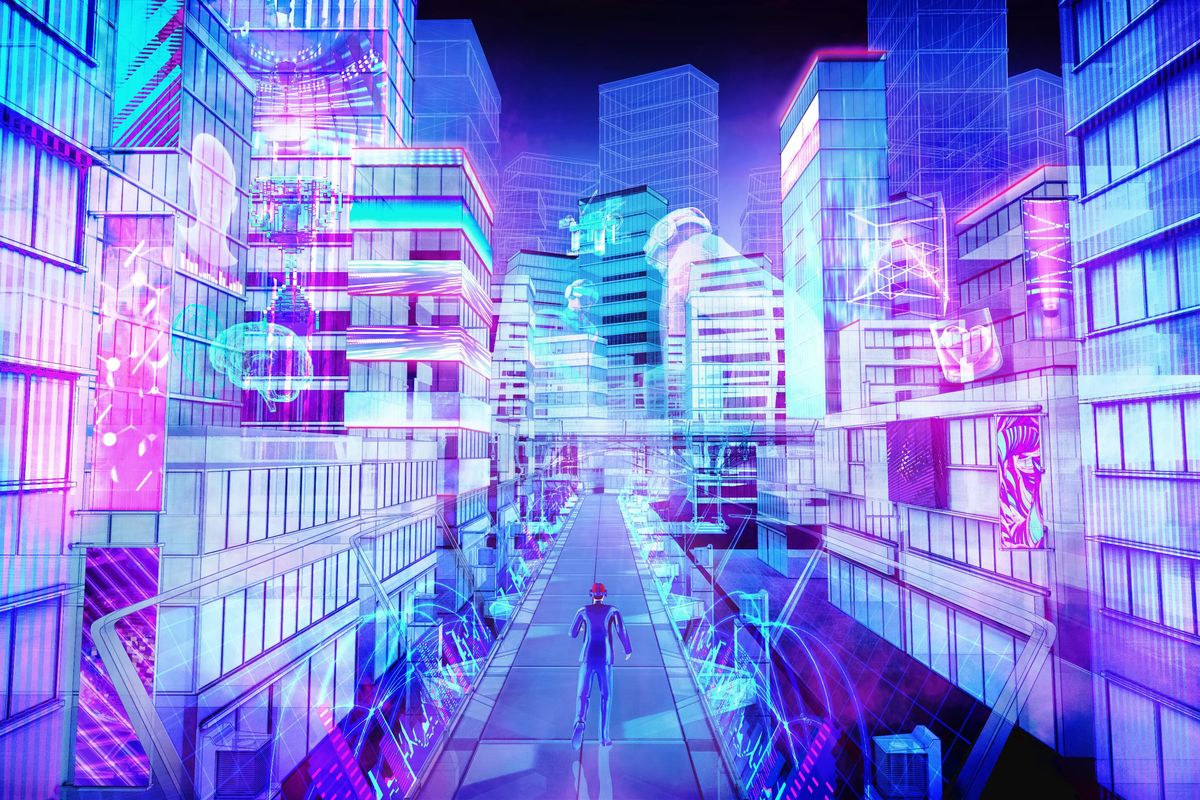 If the idea of the metaverse makes you feel more scared than excited, you're not alone.
In a recent poll on the metaverse, a third of respondents leaned toward feeling more scared about it. It's a response fitting for a tool that's in its infancy stages, where it's not uncommon for some to find it elusive or irrelevant, or require a virtual reality headset.
Amber Allen, founder of metaverse company Double A, has noticed these concerns. Now with the Austin-based company, she's working on advancements in the metaverse, which may see progress in business use before it becomes mainstream in the general public. But getting to that point involves demystifying misconceptions over it, like that we'll all put a headset on and avoid real life.
"A lot of people are talking about the metaverse and like what it could be in 10 or 30 years. And they're not talking a lot about what it is right now. And I think that's what scares people and confuses them," Allen told Austonia. "I'm just very passionate about what is the metaverse now. It's the next wave of the internet. No, you don't need to wear a VR headset."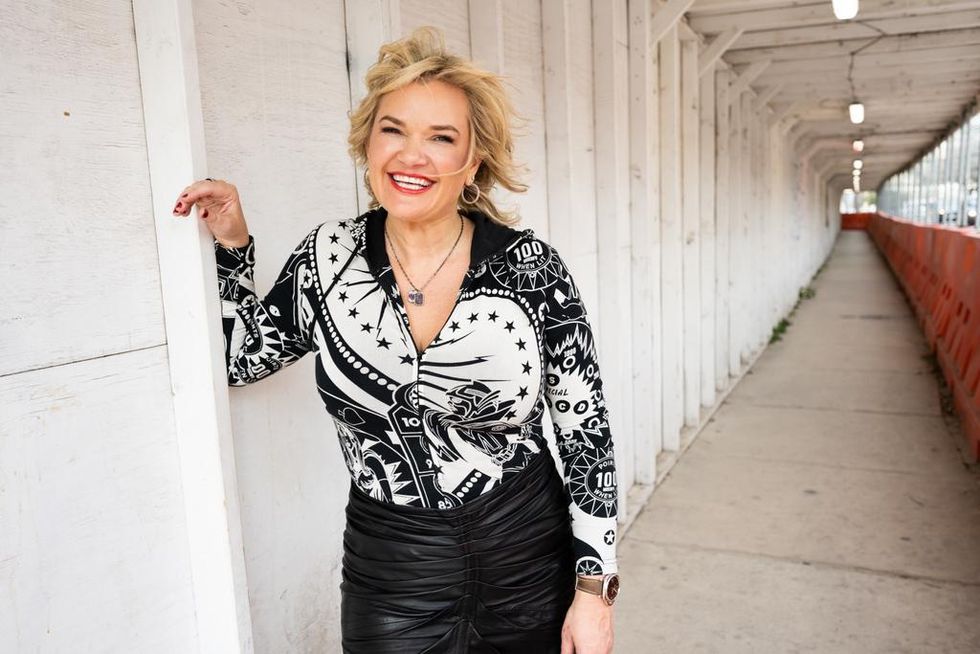 (Amber Allen/Twitter)
She broke this down last week in Forbes, writing about what is hype versus what's actually happening with this phase of the internet.
Allen sees how eventually, the metaverse could become a part of how we play and interact. But before the Metaverse extends to the average consumer, many predict that it will be popular in business first.

It's why some think Microsoft may have an edge over Facebook turned Meta in the industry. And why Allen has designed for work that's 3D, interactive and business to business, garnering interest from companies like General Mills, Dell and Chanel.
She points to how many workers now prefer a hybrid work environment, but says the business tools are not there right now. It's not just within the workplace, however. Double A also offers tools for boosting sales and generating brand engagement through activities like watch parties and meet and greets.
With companies like Allen's, corporate metaverse use could see wider adoption. Double A has hired 13 people this year, adding to the ranks of nearly 30 employees plus dozens of contractors. Some are remote workers outside of Texas while others use the office in East Austin with graffiti art that includes popular gaming figures like Zelda and the Mario Brothers.
Allen takes great pride in working in her home state, saying that she'd like to be a great ambassador for Austin. She said she wants people new to the city to feel welcome. She has meet ups from time to time so that new people who have moved in can get face time with others who have been in Austin for a while.
Still, her work is bound to extend outside of Austin as she aims to create products that will have global reach.
"I want to change the world," Allen said. "You got to think localized. If I'm creating something, how does this work for Europe? How would this work for Asia? How can they build on things?"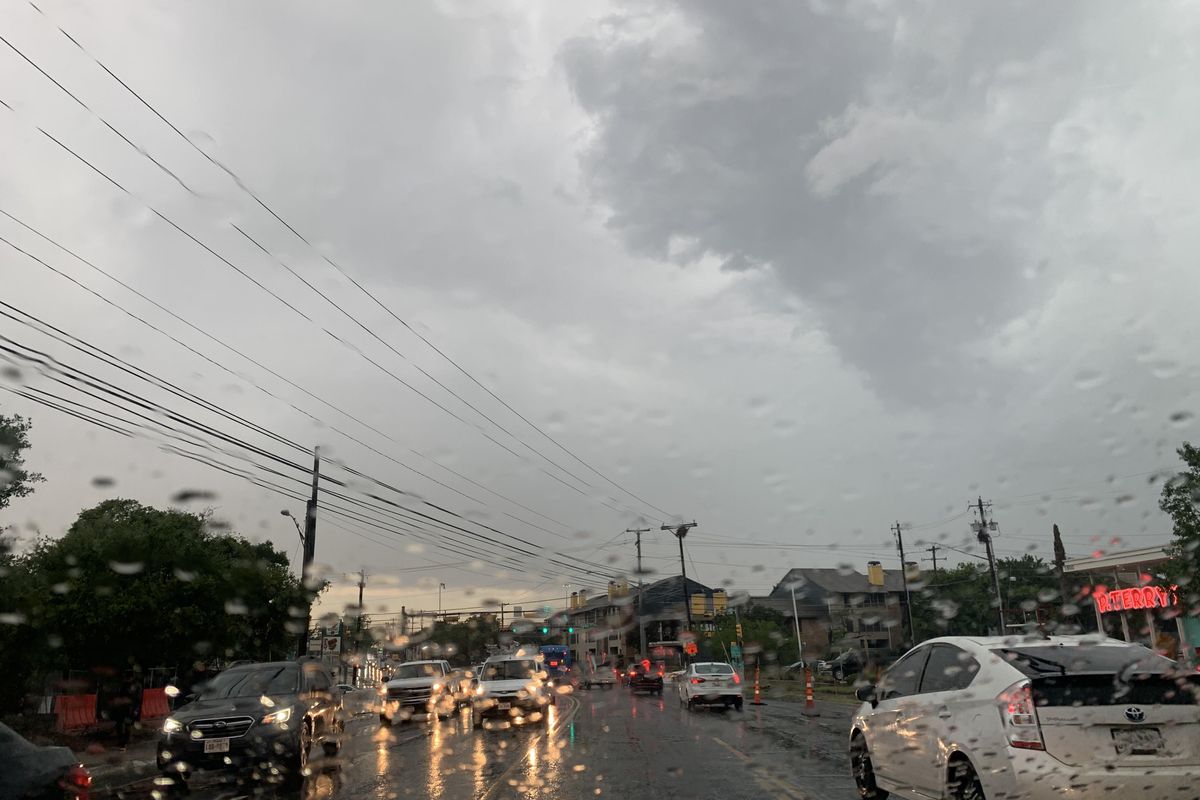 The record-breaking heat seen last week is officially coming to a halt as some much-needed rain is expected in Austin from Monday through Wednesday.
The National Weather Service has issued a Hazardous Weather Outlook for Central Texas as thunderstorms headed this way could be strong to severe.
Thunderstorms are forecast to begin in the west around 6 p.m. Monday, bringing about a half-inch of rain through the night. Then Tuesday, thunderstorms will likely begin after 1 p.m. lasting through the night. Temperatures on Monday and Tuesday will be in the mid-80s before dropping to the mid-70s on Wednesday. Wednesday will also bring rain and thunderstorms in the morning before clearing out.
Rainfall chances will increase today beginning in the west before spreading east. Rain chances remain elevated through tonight and then again tomorrow and tomorrow night. Strong to severe storms and locally heavy rain will be possible from the stronger activity. pic.twitter.com/f8OpN50dkX
— NWS Austin/San Antonio (@NWSSanAntonio) May 23, 2022
The rain comes after a dry spring that has pushed drought conditions from moderate to severe, according to the U.S. Drought Monitor. Lake Travis has dropped to its lowest level in almost 4 years as a result.