Get connected with our daily update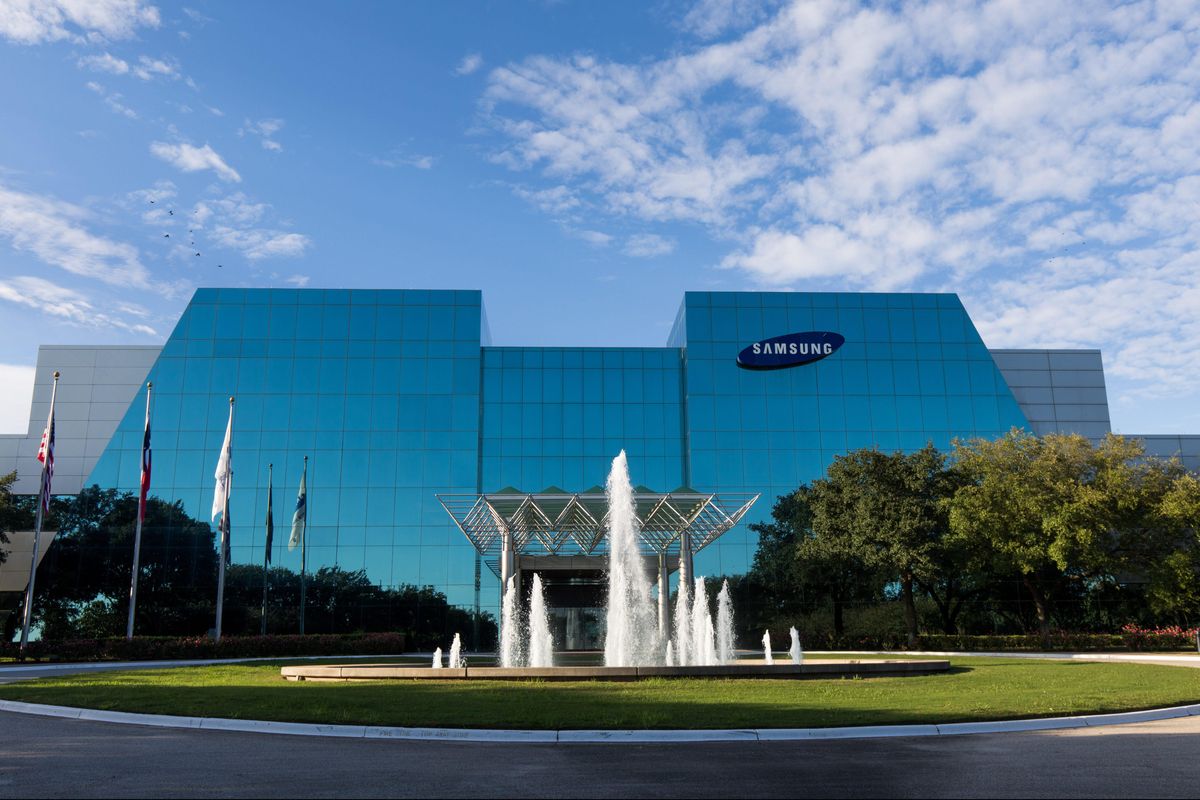 Samsung is weighing another massive investment in Central Texas just months after announcing that it will build a $17 billion semiconductor factory in Taylor.
---
Documents filed with the state show that the tech giant is considering 11 chipmaking facilities in the Austin area that it'd build over the next two decades. It's an investment that would amount to $192.1 billion and bring more than 10,000 jobs.
While most of the facilities would be in Taylor, two would be in Austin, where Samsung has operated since 1997 in the company's largest facility outside of its headquarter in South Korea.
The two new Austin fabs would bring about 1,800 new jobs and take up $24.5 billion of Samsung's investment. The nine Taylor plants, meanwhile, would drive 8,200 jobs and be a $167.6 billion investment for Samsung.
The timeline for the fabs stretches years out, with 2034 listed as the earliest projection for any of the new ones to be running. Two are projected to reach that point in 2042.
Samsung is seeking tax breaks for the possible chipmaking sites, as it has filed applications with the Taylor and Manor school districts to take part in Texas' Chapter 313 incentives program.
The school boards would need to give final approval and Samsung hasn't promised to build the facilities, so the plans could be altered or cast aside.
The Chapter 313 incentives program is reaching its expiration at the end of the year, creating a rush for companies putting in applications since incentives approved before then can go through.
Texas Gov. Greg Abbott commented on Samsung's possible regional growth after the incentives applications were posted on the Texas comptroller's website Wednesday afternoon.
"Close partnerships with companies like Samsung— who recognize the boundless possibilities Texas has to offer— are bringing greater opportunities to Texans, and this potential investment will bring billions of additional capital to continue growing our world-class business climate and diverse, highly-skilled workforce," Abbott said.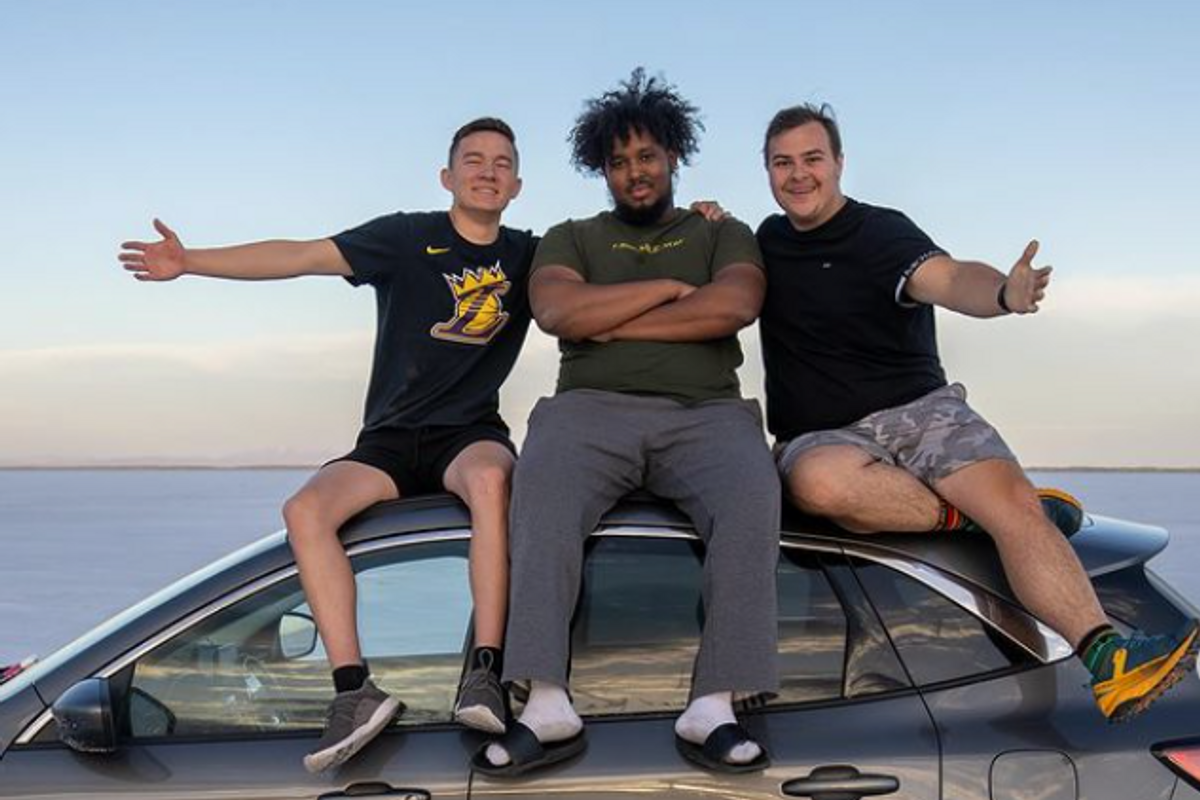 After more than 7,200 miles, 120 hours in the car and spending $12,000 on food, gas and airfare, Austinite Peter McConville now holds the world record for fastest visit to all 50 states.
McConville, along with friends Pasha Krechetov and Abdullahi Salah, completed the trip in five days, 13 hours and 10 minutes for his YouTube channel. The previous record, five days, 16 hours and 20 minutes, was held by Thomas Cannon and Justin Morris.
The trio started in Vermont on May 13, snaked through the continental U.S., hopped on a plane from Washington to Alaska, then Alaska to Hawaii, completing the trip to a round of applause on the plane for breaking the record.

"It finally started to hit me that not only were we really going to break this, but even with all the tiredness and the discomfort, this is definitely one of the best experiences that I have ever had," McConville said in the video.
Their trip will not be recognized in the Guinness Book of World Records, as McConville explained that cannonball runs are no longer accepted for being "too dangerous" in 1996. The group's achievement will be recorded by the All Fifty States Club.
Along the way, they visited landmarks like Times Square, Mount Rushmore, Anish Kapoor's Cloud Gate a.k.a. the "Bean" in Chicago, Bonneville Salt Flat and the Grand Canyon.
However, the rest of their trip was spent cutting bathroom, food and gas breaks to as short as possible. The trio was only able to shower once during the entire journey to make it.

After taking home the gold, McConville and his friends spent two days living the island life before heading back home.
"This is by far the hardest, craziest video I've done," McConville said. "I've always wanted to break a world record."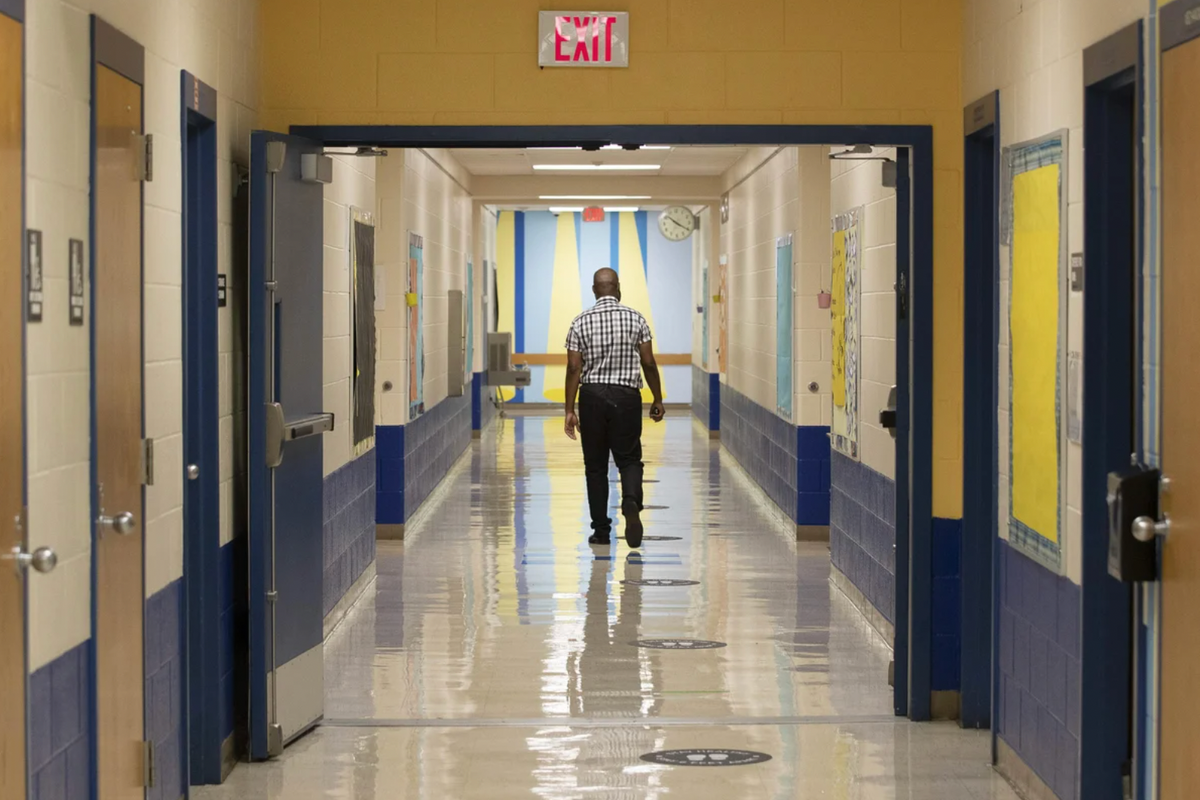 Matias Segura swept his hand across a whiteboard in his office at AISD headquarters, describing how an entrance vestibule works. It might remind you of a sally port at a prison. The vestibule is designed to protect our children from the active shooters who have plagued our nation since Columbine in 1999.
"You start with the signage," he said. "You know exactly where the entrance is, and that's for first responders too. We really want to make sure we keep up with visitor patterns. If they come in, they go through a system. Driver's license, background check, which takes about a minute. We have a software system."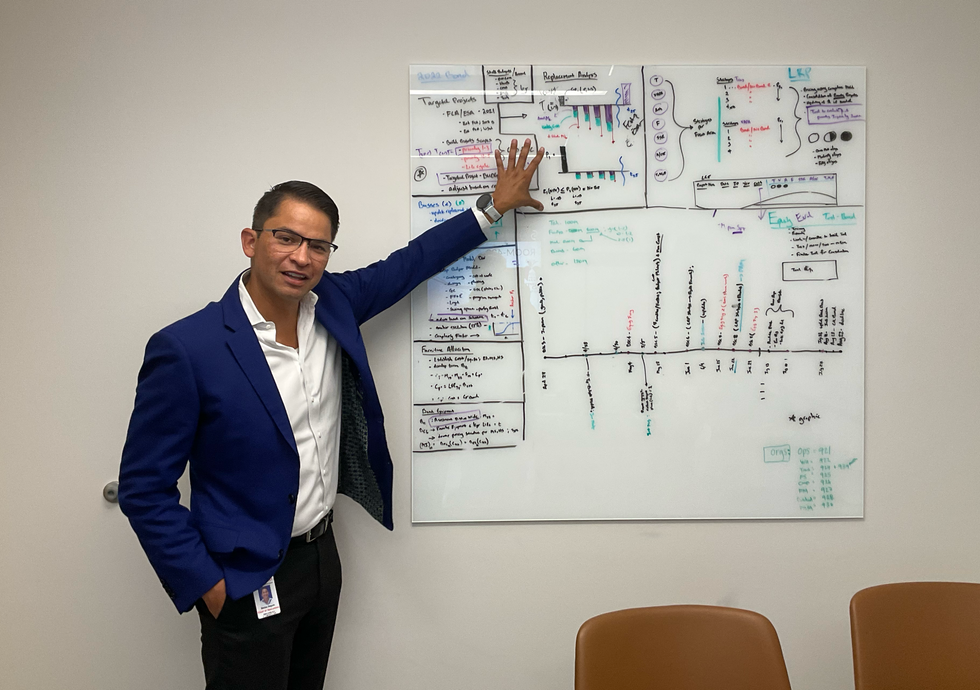 AISD Director of Operations Matias Segura explains the overall school construction and what the entry vestibule looks like. (Rich Oppel)
The vestibule has two sets of locked doors. The exterior set has an audio-visual intercom, operated by a desk officer who has a view of visitor parking, the building approach and the vestibule. If allowed in, a visitor is buzzed through and then faces questioning and clearance by the desk officer. The visitor is given a card-reader pass. If a second person attempts to "trail in" behind another visitor, he is trapped in the vestibule until his status is determined. The second set of doors, into the main school building, remains locked and shut. It is open when students arrive in the morning.
Thus, the days of walking into the school, maybe waving at the principal's executive assistant and strolling off to the cafeteria for lunch with your daughter are gone, a relic of a more bucolic time when "active shooters" were never imagined. But one must ask, what do we give up for greater safety?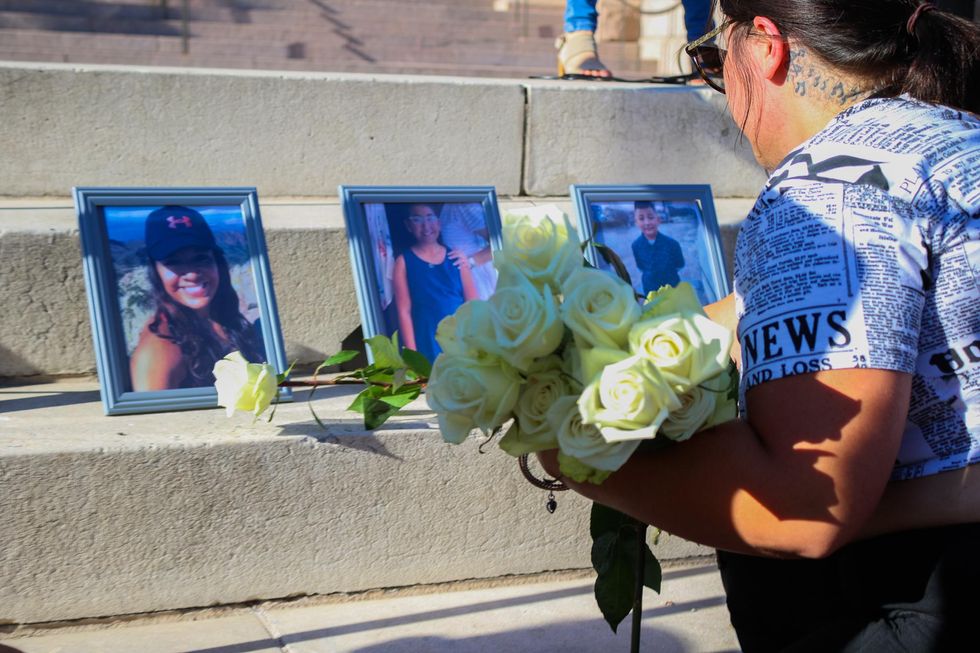 Austinites remembered the Uvalde shooting victims in a vigil at the Texas Capitol in May. (Tony Fuentes)
Some critics argue that we are at risk of losing traditional values in the redesign of schools, courthouses, hospitals, churches and shopping centers. Writing in The Washington Post, architecture critic Philip Kennicott said the nation's gun culture "threatens an essential precondition for democracy: its public space… Ideals of openness, flow, transparency and access will no longer be sustainable."
Segura contemplates the question. At 41, he has held his job as AISD director of operations for four and a half years. Prior to that he was a consultant who led the team to build Austin's new courthouse. His Austin and Texas roots are deep. He was born here, graduated from Bowie High, and went off to Lubbock to earn a degree in civil engineering from Texas Tech. He returned to secure an MBA at the University of Texas at Austin. He and his wife Joy Burson-Segura have two daughters who attend AISD schools. Segura said he and his operations team love AISD, care deeply about their work, and want citizens "to see us as partners."
Back to what we lose in hardening the schools.
Segura says, "We think about students' health. Having daylight, bringing light into a hardened facility, being able to access outdoor learning areas, (which is) hypercritical, especially in what we have learned in the pandemic." Segura doesn't like the idea of moats around schools (exotic, expensive) nor of classroom bomb shelters (what would teachers and students think about their looming presence?), efforts that are being tried elsewhere.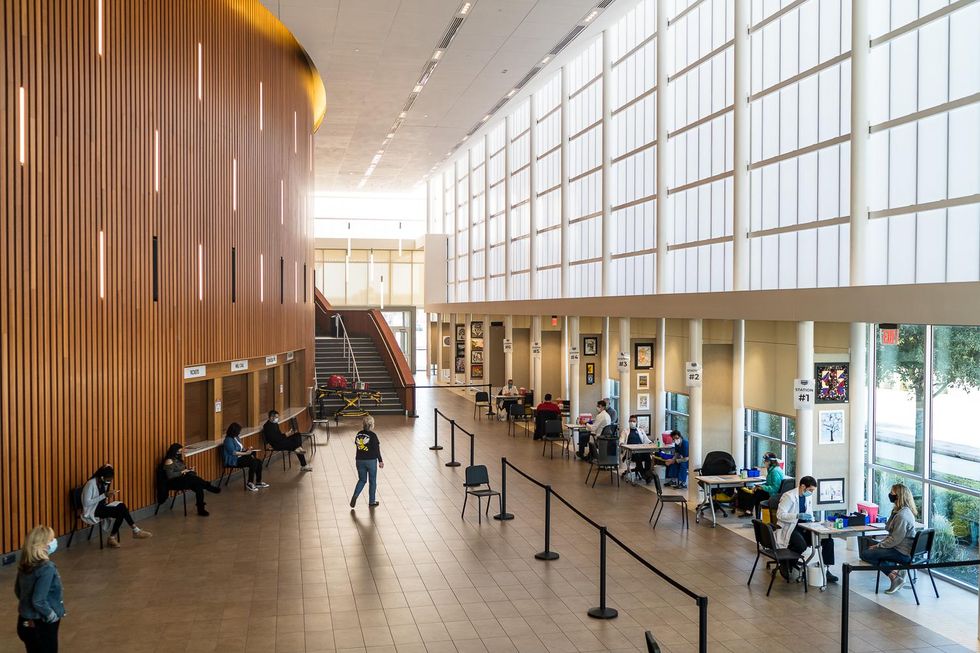 Healthcare workers receive the Moderna COVID-19 vaccine at the AISD Performing Arts Center in Mueller in 2021. (Jordan Vonderhaar)
AISD must juggle school security with the historic use of our schools for other purposes, such as voting, PTA-PTO meetings, community fairs, and, more recently, COVID-19 testing, vaccinations and food distribution. AISD does not want to end those uses, so the challenge is to design schools with separate rooms or places for those uses.
Clearly, Segura has thought about balancing conflicting equities. For him, it's not all locked doors and blank brick or concrete walls. He stresses the importance of building a culture that includes shared responsibility of all school employees where, for example, a custodian could ask a stranger whether they have a visitor's badge. All staffers should be well-trained in security measures, knowledgeable about new technology, and committed to working as a team to protect students, teachers and others. "We are working very, very hard on the culture," he says. "Also, we need (financial) investment if we are going to move the needle."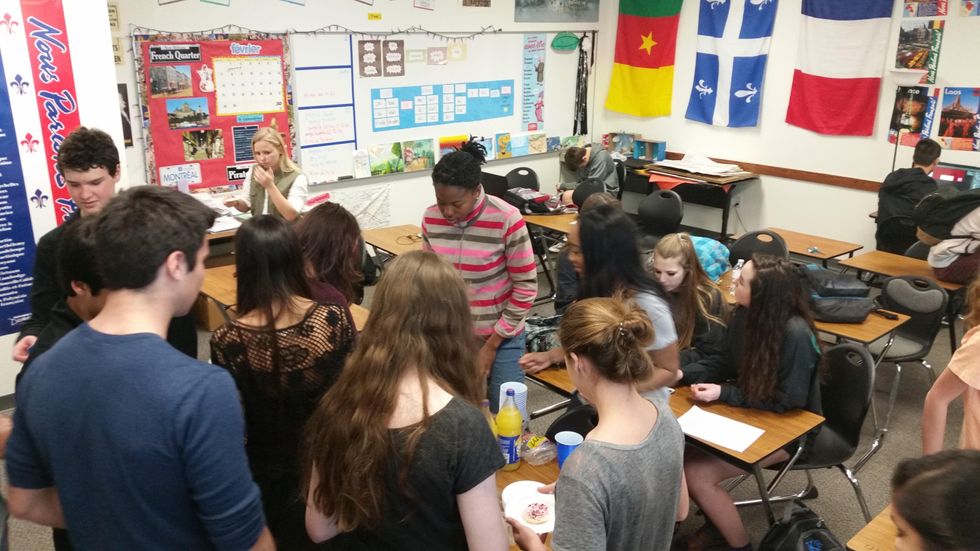 (Laura Figi)
Kennicott, the Washington Post critic, quotes the late Sen. Patrick Moynihan, a sociologist and New York Democrat, who said, "Architecture is inescapably a political art, and it reports faithfully for ages to come what the political values of a particular era were. Surely, ours must be openness and fearlessness in the face of those who hide in darkness."
But that was in 2001. What messages will Austin's new public schools convey to future generations about our 2021 political values?
"First and foremost, these are education spaces that belong to our community. Our objective is to create incredible learning experiences for our students and at the same time ensure that the students and staff are safe." He said he wants people to view schools as "inspired," places where they would want to send their children. "Great things are happening in that space," and that teachers see a place where they want to work and where they feel safe.
Voters in AISD will decide Nov. 8 on a $2.44 billion bond package to provide "funding for improvements to enhance safety, centers on equity, benefits every campus, and addresses affordability," according to AISD officials.