Get connected with our daily update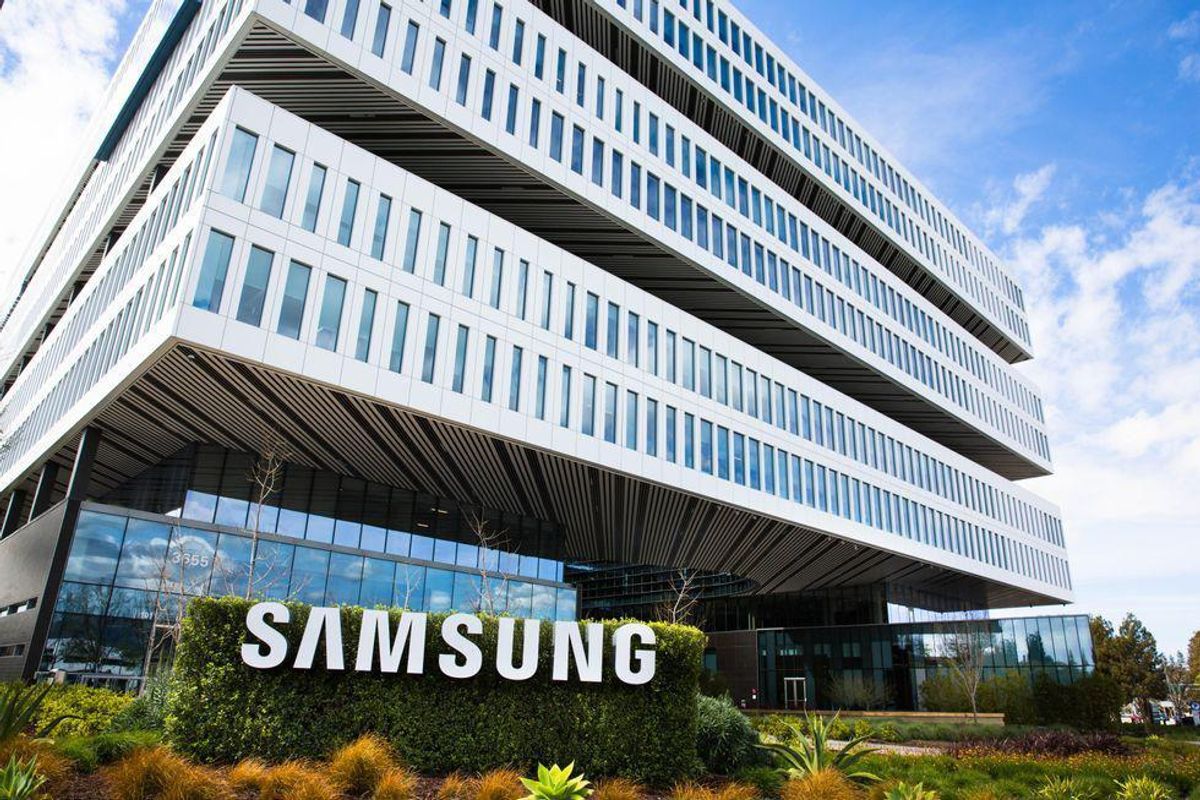 A new $17 billion Samsung chip-making facility will be built in Taylor, Texas, Gov. Greg Abbott confirmed during an economic announcement from the governor's mansion Tuesday afternoon, saying it is the largest foreign direct investment in the state of Texas ever.

---
"The implications of this facility extend far beyond the boundaries of Texas," Abbott said. "It's going to impact the entire world."
Abbott mentioned that Samsung had other options, alluding to the company's consideration of sites in New York and Arizona. "I want you to know that Texas is grateful that you chose Texas for this project," Abbott said, turning to CEO Ki Nam Kim.
Welcome to Texas, Samsung!

Samsung will build a new semiconductor manufacturing facility in Taylor, Texas.

➡️ $17B capital investment
➡️ Thousands of NEW jobs

The largest foreign direct investment in the state of Texas EVER. pic.twitter.com/a7VhbK3B9Q
— Greg Abbott (@GregAbbott_TX) November 24, 2021
Kim said the decision was based on a set of key factors including incentive programs, infrastructure readiness and stability, and talent pool. The plant will bring 2,000 high-tech jobs, thousands of indirect jobs and at least 6,500 construction jobs to Taylor.
"We would like to share our sincere gratitude with everyone who has been part of this journey with us from the beginning, especially to representatives from the great state of Texas, Williamson County and the City of Taylor," Kim said.
Sen. John Cornyn also attended the announcement, noting a visit he made this past summer to Austin's Samsung semiconductor facility to discuss the impact of the nation's chip shortage.
"From automotive to consumer electronic manufacturing, virtually every industry has been negatively affected by the chip shortage," Cornyn said. "What keeps me up at night is how the chip shortage is a threat to our national security."
As Austonia reported in September, the South Korean tech giant selected Taylor for its plant in a deal that is said to include tax abatement and development agreements with the city. Abbott said they were provided incentives at the federal, state, county and city level. A Texas Enterprise Fund grant of $27 million has been extended to Samsung for their job creation. They were also offered a $20,000 veteran-created job bonus.
Recent months have hinted at Taylor, 30 miles northeast of Austin, being a strong contender for the roughly 1,200-acre plant. In July, Samsung filed an application with the Texas comptroller's office for an incentives deal with Taylor ISD.
Then, in September, leaders with Williamson County and the City of Taylor held meetings to discuss the plant.
Williamson County Judge Bill Gravell confirmed local officials had met with Samsung representatives in September, describing the possible Taylor plant as a significant economic development project. "Good paying jobs for all skill levels to drive economic growth in our region are needed now more than ever," Gravell said as he pledged officials were doing everything they could to land the project.
The city of Austin has already responded to the announcement. From City Manager Spencer Cronk:
"We are proud to say that Austin is still home to Samsung and that the products made here remain in high demand. Our 25-year history with Samsung is a valued relationship and one that is not ending. The announcement of Samsung's investment is about an additional expansion and not about relocating their Austin facility. This expansion in our region will add more jobs for Austinites, create new contract opportunities for local businesses, and spur additional business growth in Austin. We look forward to a continued relationship with Samsung, including the opportunity for future expansions of the Austin facility."
This story was updated at 5:15 p.m. with the announcement and against 6:30 p.m. with more quotes about the announcement.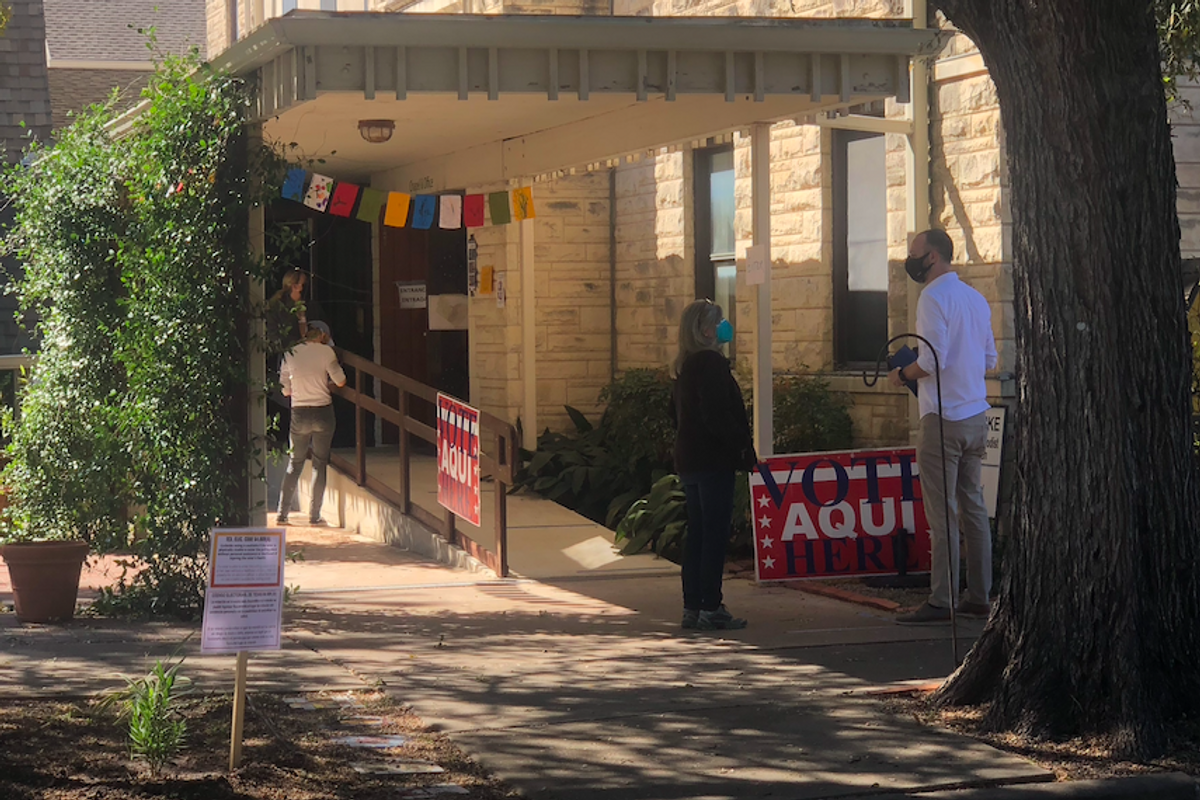 Come later tonight, Texans will officially know who will be on the ballot for the November general election.
In Texas, candidates must win at least 50% of the vote to be elected. In the March primaries where the top candidate only received a plurality of votes, a runoff is being held. Voters will decide on the candidates to represent their party in the November general election. Just like the March primaries, voters will choose which party they'd like to vote in. Then based on location, each ballot will show which races are in a runoff.
Here's everything you need to know before heading to the polls.

Know before you go
The registration period for this election has passed; check if you're registered to vote here.
The polls are open from 7 a.m. to 7 p.m. daily. As long as you're in line by 7 p.m., you can vote.
You'll need a valid photo ID to present once you're at a polling location.
Here is where you can vote in Travis County.
View wait times at polling locations here.
Races to watch in Travis County:
Statewide
Lieutenant Governor
Republican: Incumbent Lt. Gov. Dan Patrick won his primary in March.
Democratic: Mike Collier and Michelle Beckley are vying to be the Democrat candidate on the ballot.
Attorney General
Republican: Incumbent AG Ken Paxton is fighting for his seat against George P. Bush.
Democratic: Rochelle Garza and Joe Jaworski will face off to be the Democratic candidate in this race.
View all the statewide races on the ballot here.
U.S. House of Representatives

View the district you live in here.
District 21
Republican: Incumbent Chip Roy won his primary in March.
Democratic: Claudia Andreana Zapata and Ricardo Villarreal are hoping to secure this vote.
District 35
Republican: Dan McQueen and Michael Rodriguez are going head to head to be the Republican candidate in this race.
Democratic: Former Austin council member Greg Casar won this race in March.
Texas House
District 19
Republican: Ellen Troxclair and Justin Berry are vying to be the Republican candidate in this race.
Democratic: Pam Baggett won her primary in March.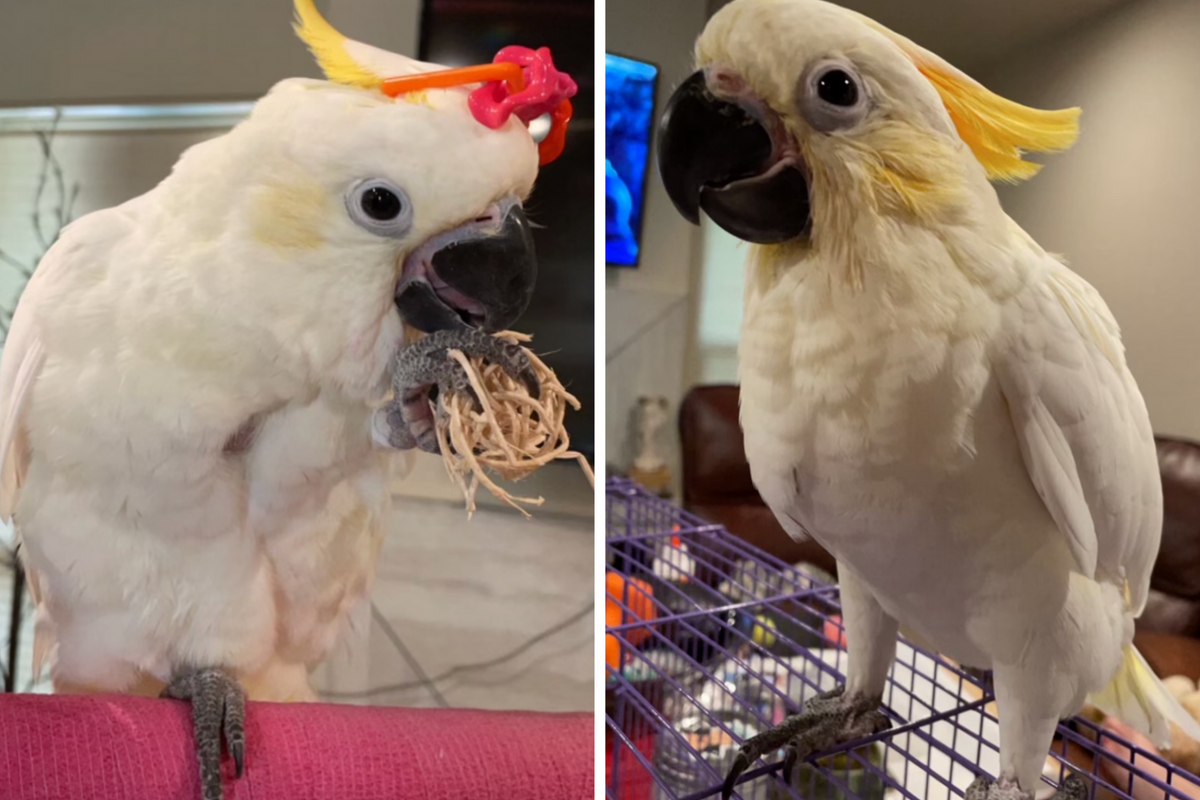 A big-money bird has been stolen from a northwest Austin pet store.
Kelsey Fernandez, the owner of a $6,000 sulphur and citron-crested cockatoo named Lemon Grab, said the emotional support animal was taken from the Gallery of Pets store, around closing time on Sunday.
"I've struggled with mental illness my entire life, and ever since I got him I've been doing so much better," Fernandez told Austonia.
The $6k cockatoo is young and will starve unless he is fed by hand, Fernandez said.
In a surveillance video, a man appears to have something under his shirt as he and two others exit the business around the same time the store believes that Lemon Grab was stolen.
Fernandez said a report has been filed with the Austin Police Department with an $1,000 reward for his return.