Get connected with our daily update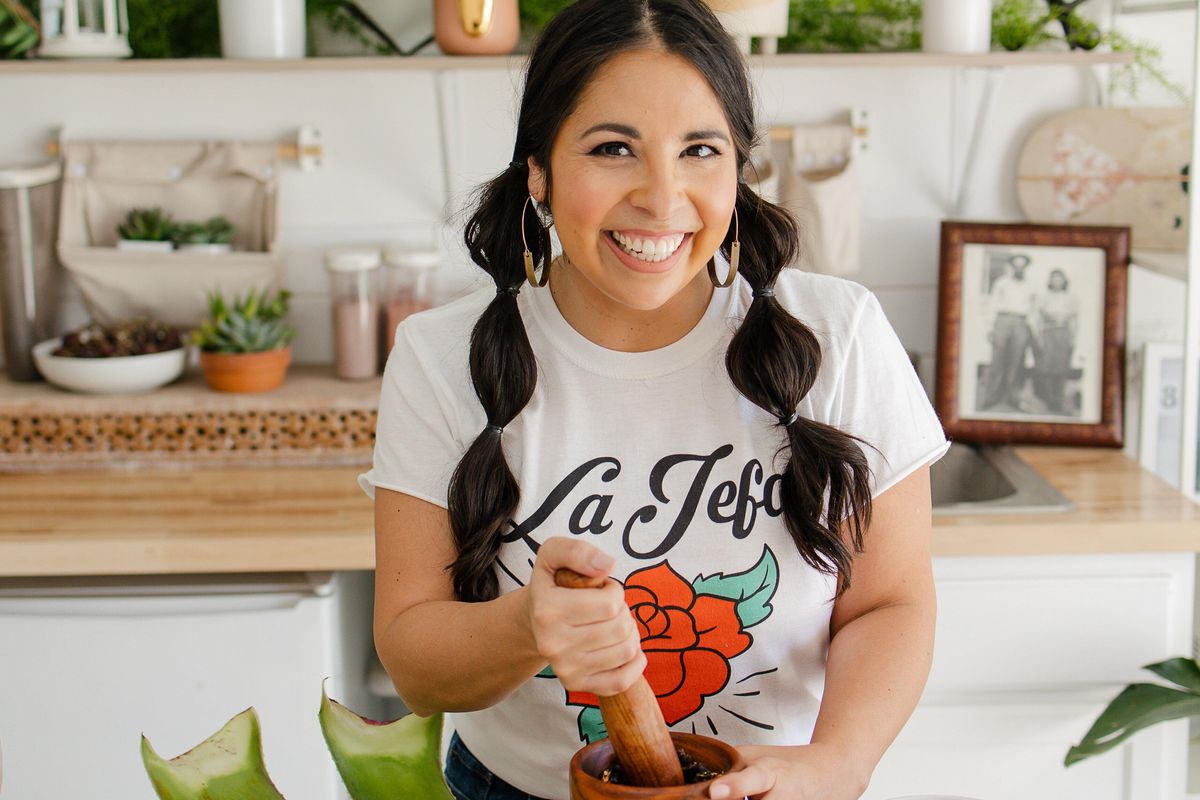 Growing up as the youngest in a house of five girls, Rebekah Jensen remembers her grandma Jasso helping raise her while her mom worked toward her college degree. She'd spend full days at her grandma's house and notice what she called her "healing powers": making salves for her arthritis and carrying out limpias, which are ceremonies to rebuild emotional health.
Those experiences helped inspire her to launch Sanara, a skincare line that Jensen started from her home in Austin about five years ago using indigenous Latin American botanicals.
---
Sanará in Spanish means "you will heal" and it's a sentiment Jensen has carried to the products that include body butter, bath soaks and essential oils. While she makes skincare tools that others can use in their homes across the country and is in talks with possible spa partners, she's also found Sanara to be personally healing.
For one, she has psoriasis and started paying close attention to the ingredients she puts on her skin. And another reason is the tighter cultural bond it's created for the fifth-generation Texan.
"I don't speak Spanish," Jensen said. "I've learned a lot about the shame and guilt that comes with that. So this was also a healing process for me creating Sanara and being able to reconnect to my ancestors."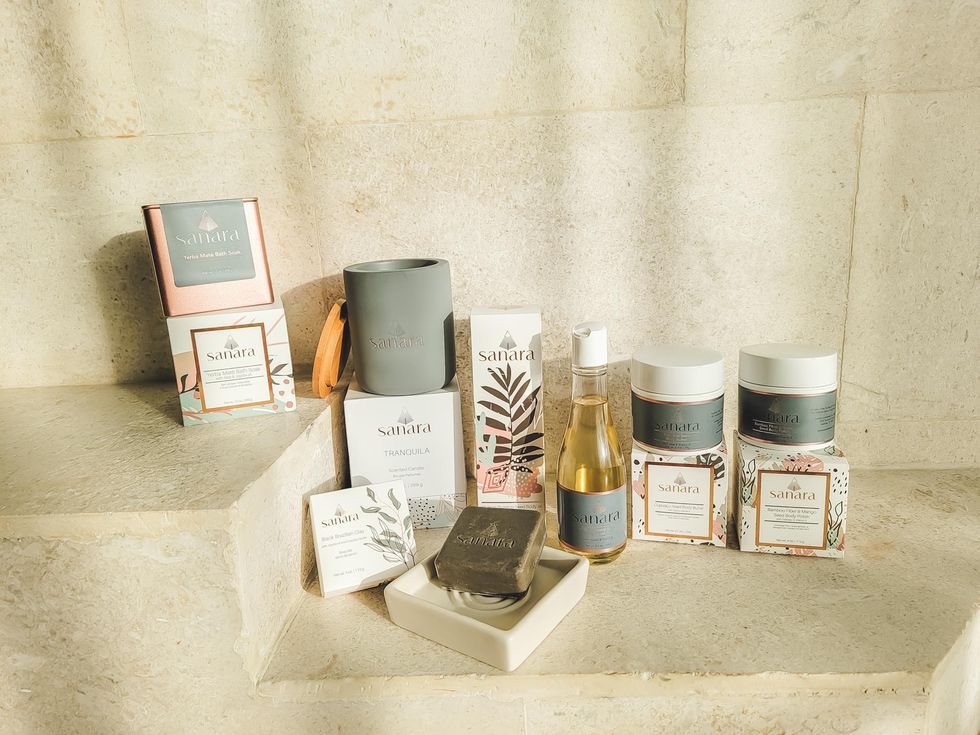 (Miramira.co)
She's accomplished that by using ingredients like Cupuaçu. It's from the Amazon and Jensen says it's a cousin to cacao and is even more hydrating than shea butter.
But it's an ingredient you likely haven't heard of. Jensen says the spa market is highly saturated but there's a huge gap with Latin American botanicals. She talked about a desire to share the beauty of Latin America as a push to become an entrepreneur.
"It comes down to very few people that would have noticed this discrepancy in the beauty market as a whole," Jensen said. "So, it's been awesome to see all the other brands that are popping up as well that are wanting to bring that representation. And I full-heartedly think we should infiltrate in every arena, whether it's mass market, Walmart to Target, up to the luxury spa."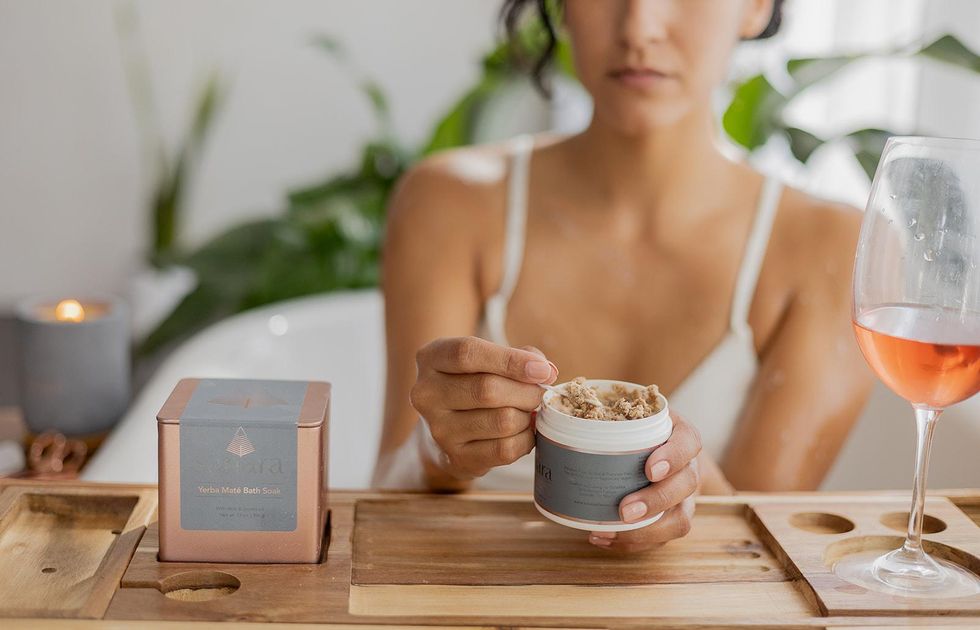 Jensen has been driven toward that mission for a while now.
She moved from West Texas to Austin in 2003 and completed an ultrasound program at Austin Community College. It wasn't her passion, but it got her on track to eventually fund her startup. As was the case with many businesses, COVID brought some challenges. Then last year, she was diagnosed with breast cancer. She took a step away from Sanara to get treatment and also take care of her mental health.
Now she's active with Sanara, accepting investments on WeFunder and reaching a point where she's ready to scale further.
"People don't realize that when you're a small business owner and you're trying to build your dreams, life happens," Jensen said. "So I think this is going to be the year where I can pop some bottles."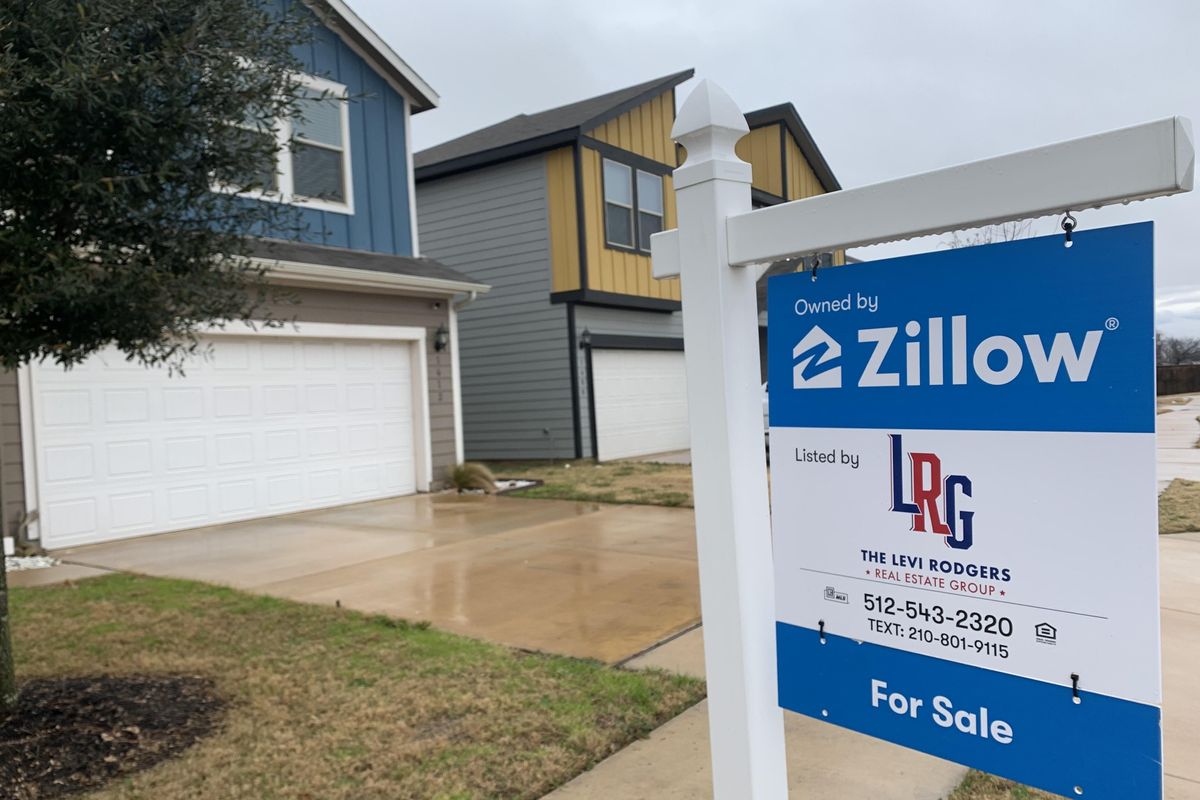 Austin is one of the top metro areas where homebuyer income saw the greatest surge during the pandemic and it came at a cost to locals.
A new analysis by real estate services firm Redfin reports that affluent out-of-towers have contributed to surging home prices in metros like Austin. Due to this trend, Redfin notes, many local buyers with lower incomes have been priced out.
"For white-collar workers earning high salaries, remote work is a huge financial boon," said Sheharyar Bokhari, Redfin senior economist. Jobs with that flexibility, Bokhari says, enable them to move from a tech hub like San Francisco to a more affordable part of the country where they can get more home for their money and even put some toward a rainy day fund.
"It can have the opposite effect on locals in those destinations–especially renters–who are watching from the sidelines as home prices skyrocket while their income stays mostly the same," Bokhari said.
In Austin, the median homebuyer income surged 19% from 2019 to 2021, ultimately reaching $137,000. In that time, the median home price growth was 48%, just behind Boise, Idaho which was more than 50%.
But the housing market is starting to slow. Redfin says high mortgage rates and unsustainable price growth have driven demand down. In fact, Austin is among the 20 housing markets that have cooled the fastest in the first half of this year.
"People are still moving in from California and they still have enough money to buy nice homes in desirable neighborhoods, sometimes with all cash," said Austin Redfin agent Gabriel Recio. "But the days of homes selling for 25% over asking price with multiple offers are over. Buyers are no longer as eager now that mortgage rates are up and there's buzz in the air about the slowing housing market."
As a result, Recio says, local and out-of-town buyers have an opportunity to buy a home at the asking price or even under.
Redfin carried out its analysis using data from the home mortgage disclosure act to review median household incomes for homebuyers who took out a mortgage, though it doesn't include buyers who paid using all cash.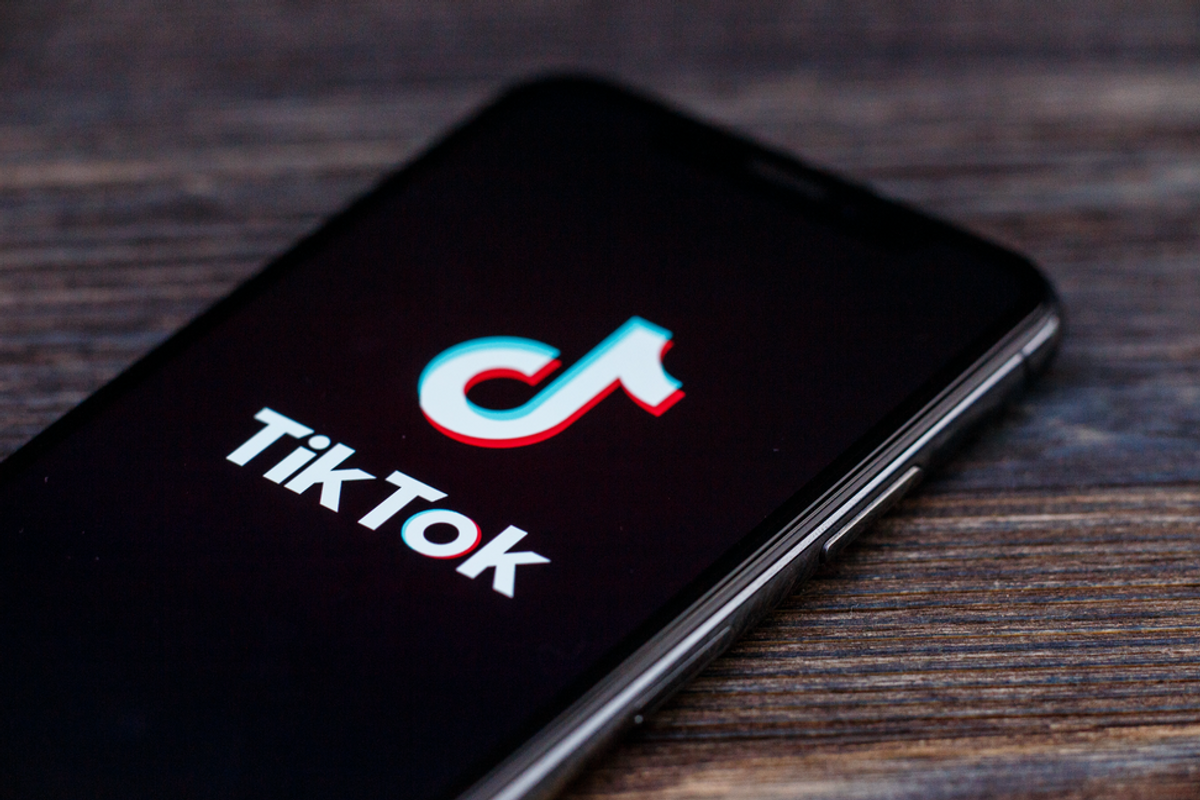 School is back in session—do you know the latest TikTok trends?
With Austin ISD resuming session on Monday, school officials are keeping tabs on the newest TikTok trends that could pose classroom disruptions and property damage.
TikTok trends swept through Austin-area schools last year with the "Devious Lick" challenge, which encouraged students to steal from school property and reportedly caused $15,000 in damages at Round Round ISD; and the "slap a staff member" challenge.
On the distraction end, a substitute teacher was dismissed from Bowie High School in December after bringing in a karaoke machine to class and singing Britney Spears' "Toxic" for the class on TikTok.
Officials told KXAN they are staying aware of the trends as they change during the 2022-2023 school year and the district will investigate perceived threats. Since TikTok trends vary in severity, they will also evaluate to see which trends could cause harm or not.
Finally, the school district said it does not tolerate violence or bullying and will focus its efforts on protecting students both physically and digitally.