Get connected with our daily update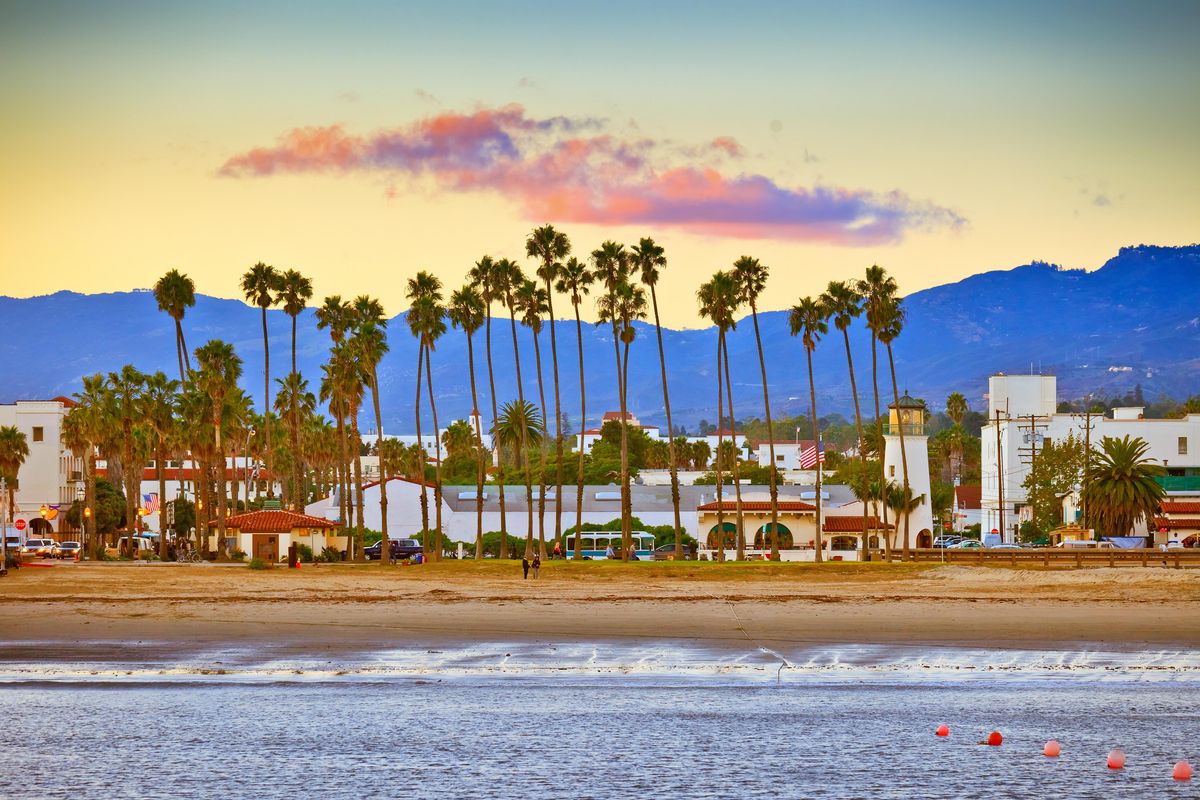 Like Austin, Santa Barbara transcends being a geographic place and has become an aspirational lifestyle brand. While Austin's lifestyle, at its best, is casually hip, Santa Barbara is casually luxurious on the California coast.
---
What's so special about Santa Barbara?
Natural beauty
There's probably nowhere in the United States more beautiful than Santa Barbara. A ribbon of a city tucked between a coastal mountain range and the Pacific Ocean, it looks southward toward a chain of islands that rise out of the sea 30 miles away and paint a perfect backdrop. The city itself is primarily Spanish architecture with red tile roofs. It's easy to believe you're in Europe. The landscapes, which in their original, pre-settlement state were much like the Texas Hill Country–live oaks and native grasses–are now lush, well-watered plantings of palm trees, roses, birds of paradise and agapanthus.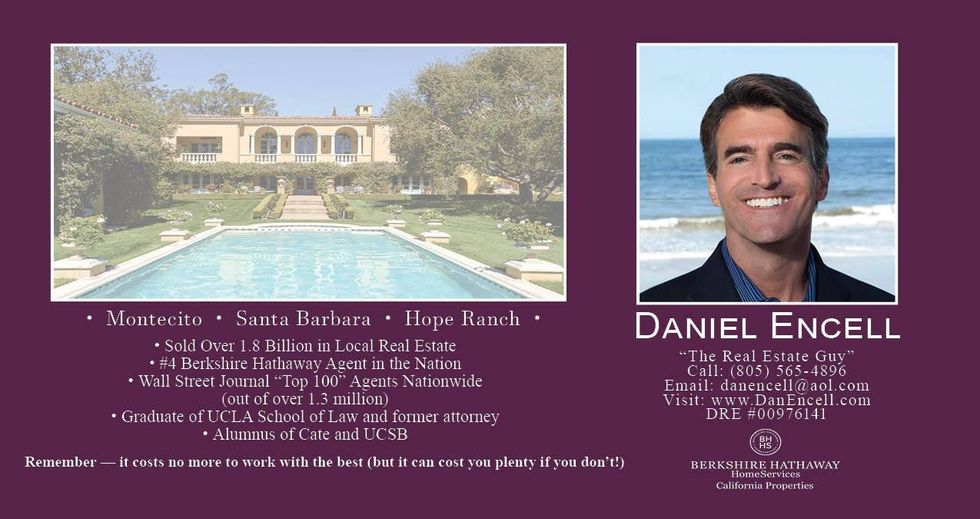 Weather
The Mediterranean climate in Santa Barbara is close to perfect. Average highs range from 60s in winter to high 70s in summer. In the last few years, summer temperatures have spiked higher. Wintertime lows are in the 40s. Summer is nice and fall is glorious—crisp and clear with low humidity.
The chance of summer rain is 0%. Rain comes, when it comes, in the winter.
Late spring and early summer can be foggy, especially in the mornings. The locals call it "June Gloom."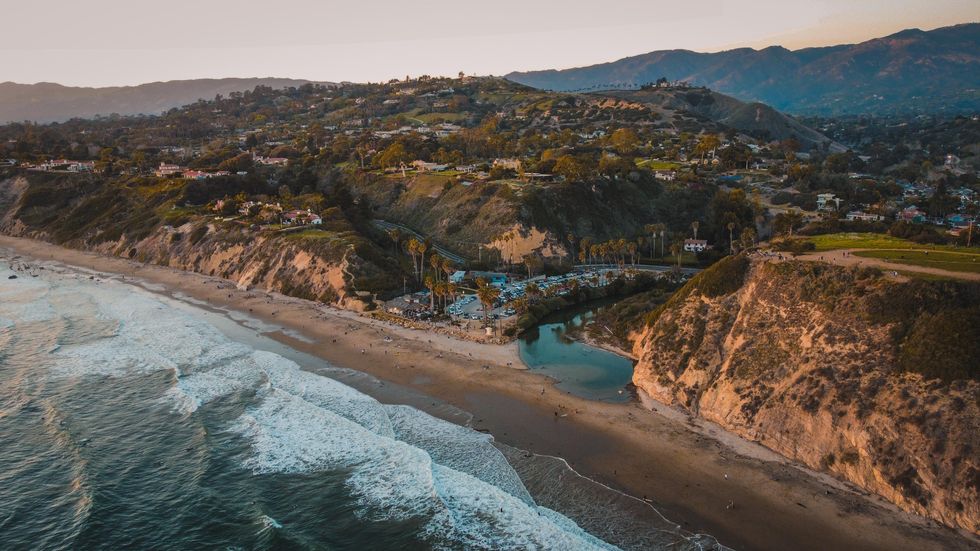 (Pexels)
The sea
Santa Barbara has beautiful beaches, from El Capitan in the west to Fernald Point in the east. All of them are a place to pack your cooler, set up your chairs and lather up with sunscreen. But here the beaches are more of a setting than an experience. A place to get some sun, take a walk or let your dog loose. The water is cold, mostly braved by young children splashing in the surf and by wetsuit-clad surfers. Walk the beach, or sit and look in the early morning or late afternoon, and you'll see a passing parade of dolphins and pelicans, and sea lions frolicking and foraging in the kelp forests beyond the breakers.
The mountains
​It's hard to turn away from the ocean, but when you do, there's a range of 4,000-foot mountains just behind. Spidered with hiking trails and greened with chaparral brush and trees, the mountains are a crinkled, photo-friendly backdrop, especially in the moments before sunset when the hills glow softly in what's called "the pink moment." Invisible from below, the upper canyons conceal big predators like bears and mountain lions.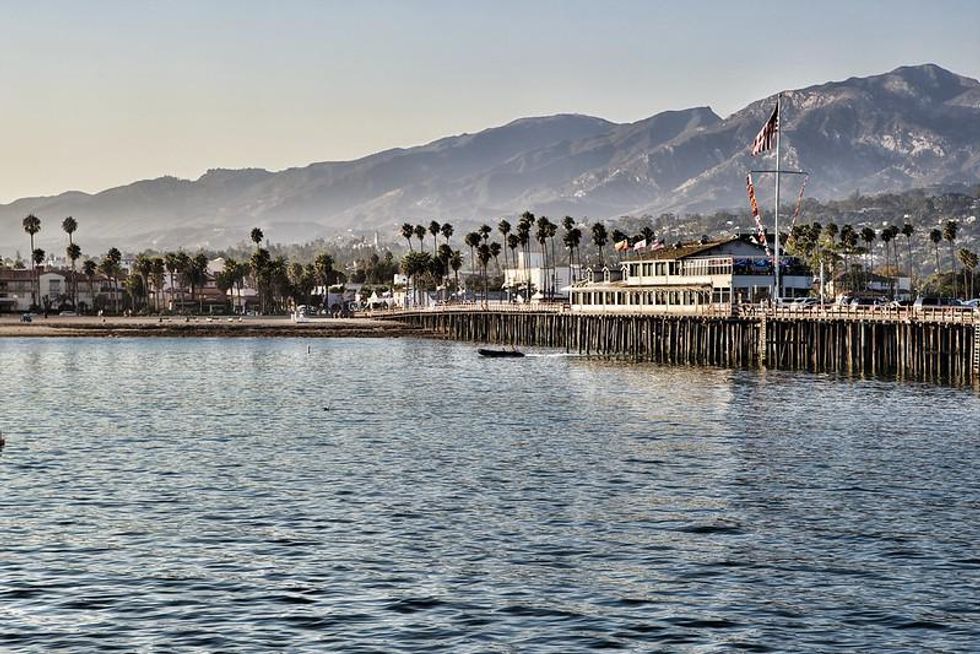 (Michael Theis/Flickr)
Wine country
​Here's a rule of thumb: where wine grapes grow, life is good. And lucky for us, wine grapes grow here. Warm, sunny, summer days and cool nights with occasional foggy mornings are a recipe for world-class wines. Santa Barbara is full of tasting rooms and the nearby Santa Ynez Valley is packed with vineyards and low-key, world-class wineries.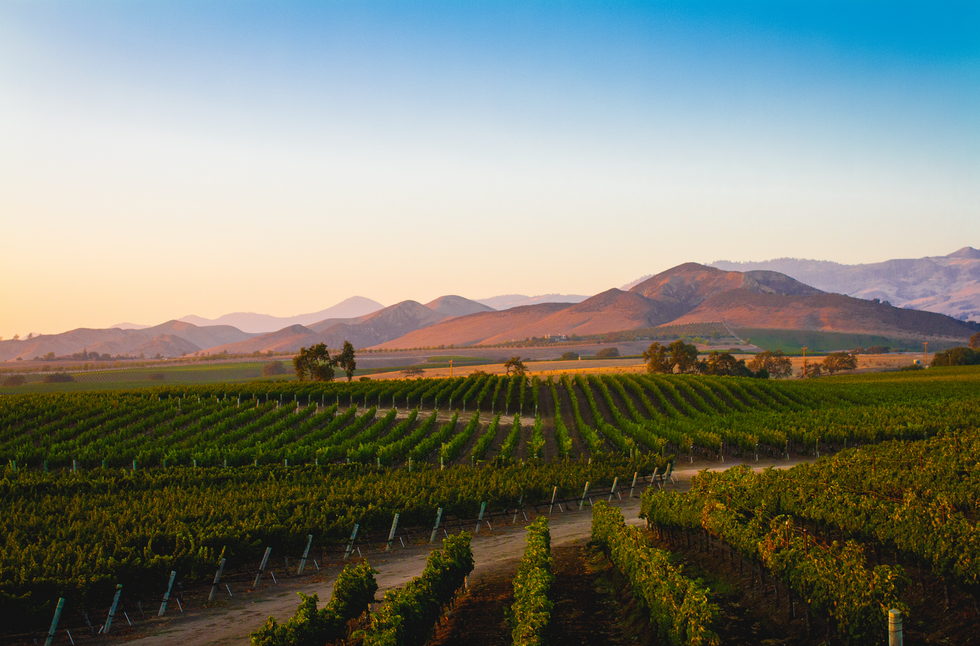 (Shutterstock)
Gawking
The famous and the wealthy discovered Santa Barbara 100 years ago and they never forgot it. Keep your eyes open and you might see the Duke of Sussex walking his dogs on the beaches of Summerland, Ellen and Portia watching Brandi Carlile perform at the Santa Barbara Bowl, or maybe Oprah and Stedman getting coffees to go at Pierre Lafond.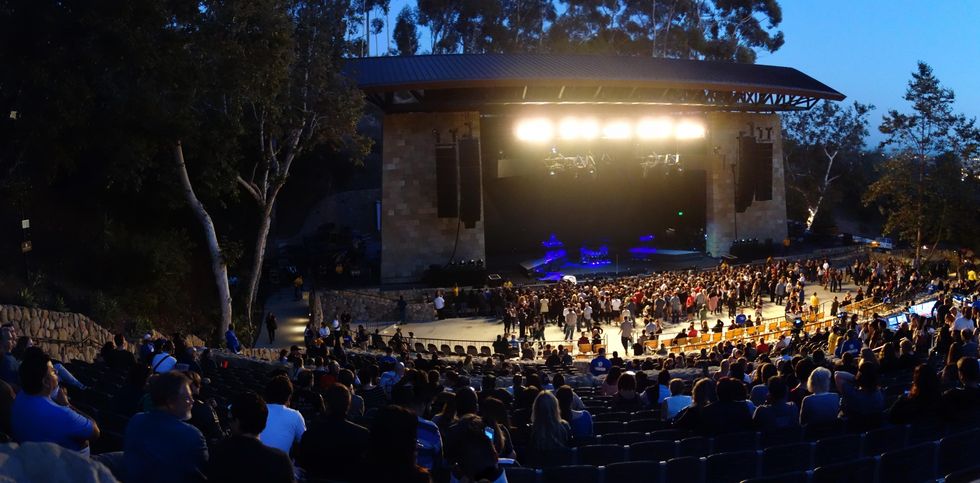 (Mark Krynsky/CC)
Outdoors
​It's so easy to be healthy here. A list of daily activities:
walk the beach
mountain hike
ebike ride
Paddleboard
Pickleball
In one morning, you can splash your feet in the Pacific, walk on the beach, ride your bike in the mountains, and have time to clean up and have a leisurely wine-soaked lunch. The climate and soil will grow anything, and there are farmer's markets almost every day. Any kind of bodywork or spiritual help you can think of, it's here. Namaste.
Other things to do
What to do depends on you. If you're traveling with someone special, or with small children, or if you're a surfer or kiteboarder, your activities will be different. But here are a few for everyone to consider.
Visit the Mission and the Rose Garden
Santa Barbara Courthouse (self-guided tour, climb stairs to clock tower for view)
Stearns Wharf (touristy but fun, with beautiful views)
Funk Zone and Harbor (for visitors it's the heart of the city)
Santa Barbara Bowl (outdoor amphitheater with ocean views)
Montecito (wealthy community of celebrities, tycoons and trust funders)
Wine tasting in the Santa Ynez Valley (one hour drive, numerous wineries and the charming town of Los Olivos)
Where to eat
This and the other recommendations are just samplings. There are lots of great places, and you'll have fun finding your own special spots.
Clark's (coming soon, Montecito. This is Clark's, the McGuire Moorman Lambert oyster bar on Austin's 6th St. They expanded to Aspen and now to Santa Barbara)
Shoreline Beach Cafe (at the beach, some tables are in the sand)
Brophy Bros. (harbor seafood house with bar and great views)
Carazon Cocina (downtown, tacos)
Santa Barbara Public Market (casual, various)
Shalhoob's Funk Zone Patio (casual, funk zone)
Finney's Crafthouse (bar/restaurant, funk zone)
Arigato (sushi, downtown)
Ca'Dario (Italian)
The Lark (LA style, funk zone)
Bouchon (fine dining, downtown)
The Stonehouse (fine dining, Montecito style)
Coffee & breakfast
Jeannine's (breakfast and lunch, two locations)
Handlebar Coffee Roasters (coffee shop, two locations)
Caje (coffee shop, Haley Street)
Tre Lune (known for dinner, but serves an outstanding full breakfast)
Beer, wine & cocktails
Figueroa Mountain Brewing (beer, funk zone)
Melville Winery Tasting Room (wine, downtown)
Riviera Bar (cocktails, downtown)
Santo Mezcal (cocktails, downtown)
The Pickle Room (cocktails, downtown)
Harry's Plaza Cafe (cocktails and food, locals place, Loreto Plaza)
Lucky's (Cocktails and steakhouse, Montecito)
Test Pilot (never been but want to try it!)
Where to stay
You're not going to spend much time in your room, so keep that in mind when choosing your accommodations. Any of the big hotels along the beach, or the boutique hotels in town, are worth a look. And some spectacular places are available on Vrbo and Airbnb. Just be sure the location works for you. What's called "Santa Barbara" could be a 20-30 minute drive from downtown. That can get you something really special, so it can be worth it.
A few recommendations:
Hotel Californian (perfect location—walk anywhere)
El Encanto (tranquil, beautiful views)
San Ysidro Ranch (laid back luxury, Montecito)
Rosewood Miramar Beach (seaside luxury, Montecito)
Motel 6 (the first-ever Motel 6, some rooms have ocean views)
Getting there
Flying: There are no direct flights to Santa Barbara. Fly private if you can. For the rest of us, here are your best choices:
Southwest Airlines via Las Vegas
American Airlines via Phoenix or Dallas
United Airlines via Denver or San Francisco
Driving: Another option, fun for some and not for others, is to drive.
1. Measured from Austin's Steve Ray Vaughn statue to Santa Barbara's Dolphin Family sculpture at Stearns Wharf, the trip is 1,474 miles and takes about 22 hours.
2. Driving up from Los Angeles can be fun if you avoid morning and afternoon rush hours. Rent a car and drive through Santa Monica and up the Pacific Coast Highway. Stop in Malibu and get a cup of coffee, a drink or some lunch. Distance: 96 miles. Time: 2 hours+.
3. Driving down from San Francisco on the Pacific Coast Highway is one of the most beautiful drives in the USA. It's 7 ½ hours on Google Maps, but don't go if you're in a hurry. Take two days and spend the night in Carmel, or further south, along the Big Sur coast. At Pismo Beach, take the 101 and when you get to the wine country town of Los Olivos, switch to highway 154 for a spectacular first view of Santa Barbara as you crest San Marcos pass and glimpse the ocean, and soon after, the city of Santa Barbara on its shore.

If you go, let us know how it went, and pass along any recommendations you think we should add (or subtract). Enjoy your trip!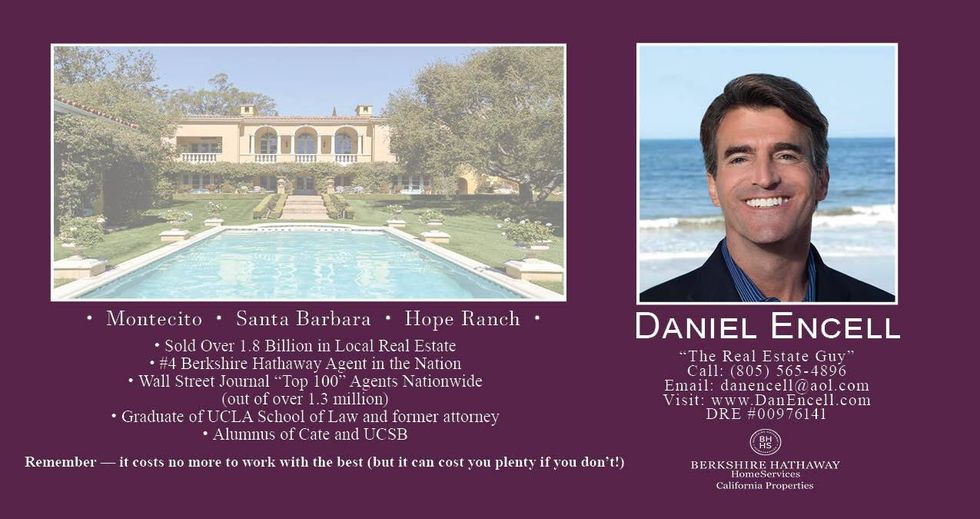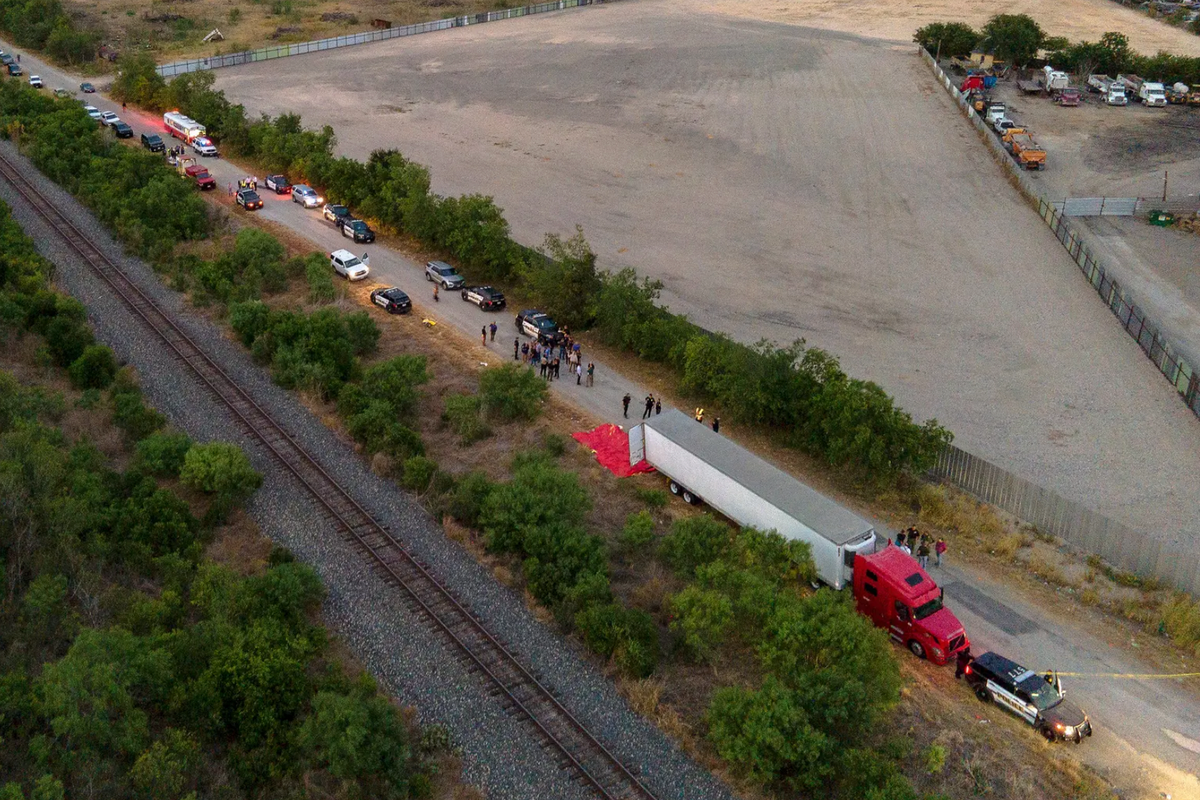 By Jaden Edison and Patrick Svitek
SAN ANTONIO — A tractor-trailer found near Lackland Air Force Base in San Antonio contained the bodies of 50 dead people, along with 16 others who have been taken to hospitals, according to local officials in San Antonio and Mexican President Andrés Manuel López Obrador.
"This is nothing short of a horrific human tragedy," San Antonio Mayor Ron Nirenberg said at a news conference near the scene.
Local officials said federal authorities were now investigating the case and that three people were in custody, but it was unclear if they were connected to the incident. A U.S. Immigration and Customs Enforcement spokesperson said Homeland Security Investigations is leading a criminal investigation with the support of San Antonio police.
The horrifying discovery was made near the intersection of Cassin Drive and Quintana Road in Southwest San Antonio.
Federal, state and local authorities believe that the victims were migrants. Cross-border smuggling and human trafficking have been longstanding problems along the U.S.-Mexico border, but the deaths of 50 people represent a stunning loss of life. San Antonio Police Chief William McManus described the case as the deadliest human smuggling incident he could recall in the city.
Authorities received the first call about the truck shortly before 6 p.m. from a worker in the area who had heard a cry for help and went to investigate, McManus said.
According to a law enforcement official, it appears people were trying to jump out of the tractor-trailer because some of the deceased were found along several blocks. The tractor-trailer had a refrigeration system, the official said, but it did not appear to be working. Many of the people found inside the vehicle appeared to have been sprinkled with steak seasoning, the official said, in perhaps an attempt to cover up the smell of people as the smugglers were transporting them.
Authorities said the truck's doors were partly open when they arrived; a body was outside the vehicle and the rest could be seen inside. The city's fire chief, Charles Hood, said the survivors did not appear to have access to water and were too weak to exit the truck on their own.
"We're not supposed to open up a truck and see stacks of bodies in there," Hood said. "None of us come to work imagining that."
Twelve adults and four children were taken to hospitals. They were hot to the touch and were suffering from heat exhaustion and heat stroke, but Hood said he was "very hopeful" that they would survive.
With a few days left in the month, National Weather Service meteorologists say June 2022 has already become the warmest June on record in San Antonio.
The average number of days with temperatures of 100 degrees or higher in San Antonio is nine, according to historical data from NWS dating back to 1885. This year, San Antonio has had 16 days with temperatures of 100 degrees or higher, NWS meteorologist Bob Fogarty said.
McManus told reporters that he was not confident that everyone who had been inside the truck had been accounted for, and that authorities still don't have an indication of how many people in total had been inside the truck. He said the three people in custody were not found with the truck, but declined to comment further.
Mexican Foreign Minister Marcelo Ebrard said the Mexican consul in San Antonio was en route to the incident site, according to Reuters. Ebrard said the nationalities of all the victims were still unknown, but Guatemalan officials said in a statement that U.S. and Mexican authorities have confirmed some of the victims are from Guatemala. Officials with the Guatemalan consulate in McAllen said they are visiting a hospital to see if two of the children who survived are from Guatemala.
The Honduran foreign ministry said it is investigating whether any of the victims were from Honduras. Alex Selgado of Fuerza Catracha, a Honduran immigrant rights organization, told The San Antonio Express-News at the scene that "officials did inform us that some of the deceased may be Honduran because they had emblems or insignia of our country" on their clothing.
In 2017, San Antonio police discovered 39 undocumented immigrants inside of a scorching-hot tractor-trailer, resulting in 10 deaths. The driver of the truck was sentenced to life in prison in 2018.
Meanwhile in 2003, 19 undocumented immigrants were found dead in Victoria after suffocating in an airless trailer.
The Rio Grande Valley Sector Border Patrol last week said it had disrupted four human smuggling events that resulted in 50 arrests.
"I am heartbroken by the tragic loss of life today and am praying for those still fighting for their lives," said Alejandro Mayorkas, U.S. secretary of Homeland Security. "Far too many lives have been lost as individuals — including families, women, and children — take this dangerous journey."
In a tweet responding to the incident, Gov. Greg Abbott blamed the deaths on President Joe Biden, saying that "they are a result of his deadly open border policies."
Democrat Beto O'Rourke, who's running against Abbott for governor, tweeted that the incident is "devastating."
Gustavo García-Siller, the Roman Catholic archbishop of San Antonio, wrote on Twitter: "Once again, the lack of courage to deal with immigration reform is killing and destroying lives. We do not learn. God teach us to change."
The Mexican consul general in San Antonio, Ruben Minutti, asked any Mexican citizens seeking help or information about the incident to call the consulate at 210-872-4386, according to San Antonio Report.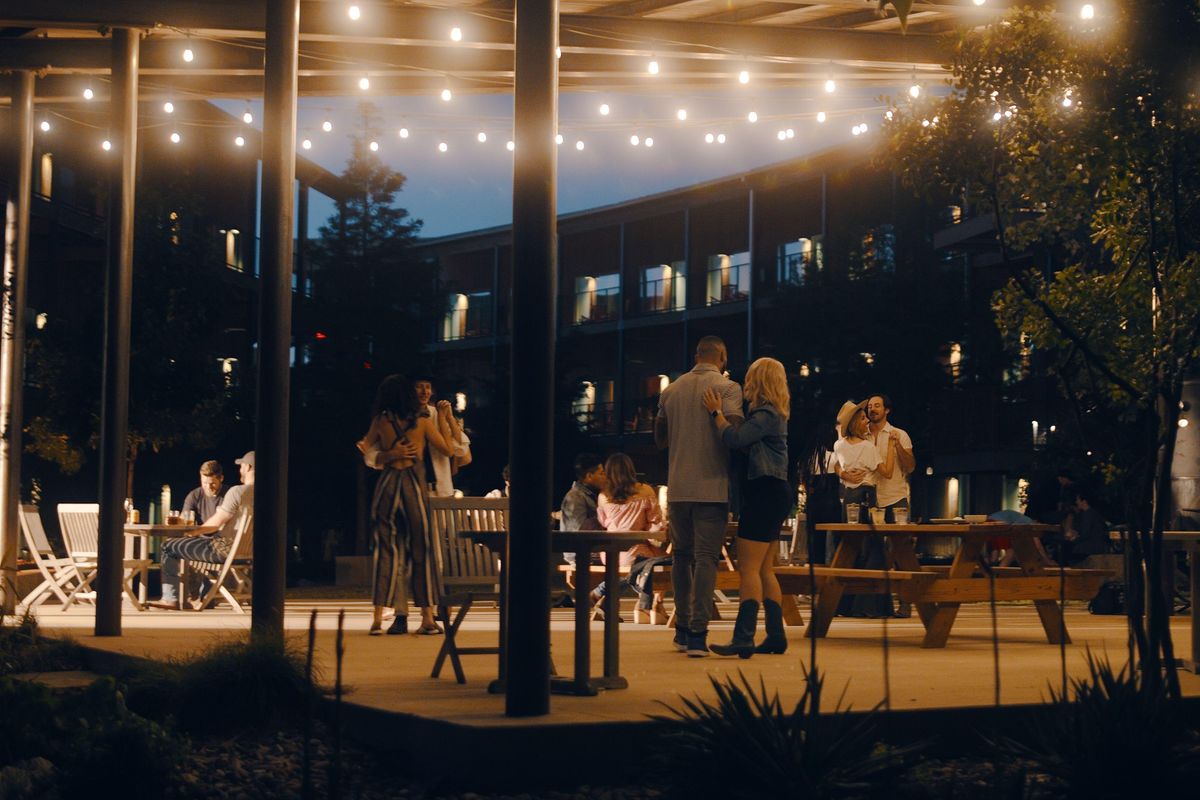 Live music and beer? Say no more. With a location in Austin, and others throughout Texas, the court hotels by the Valencia Hotel Group have a new offering for weekend stays: Live Music & Longnecks.
Enjoy live music all weekend long and check out the hotels' state-of-the-art amenities between sets. Make a splash in the pool, enjoy outdoor fire pits, or challenge your friends in a yard game while enjoying a weekend full of live music! Did we mention the package includes deluxe accommodations and a bucket of beer? Oh, and if you needed more convincing, this pet-friendly hotel means the whole family can join in on the fun.
The hotels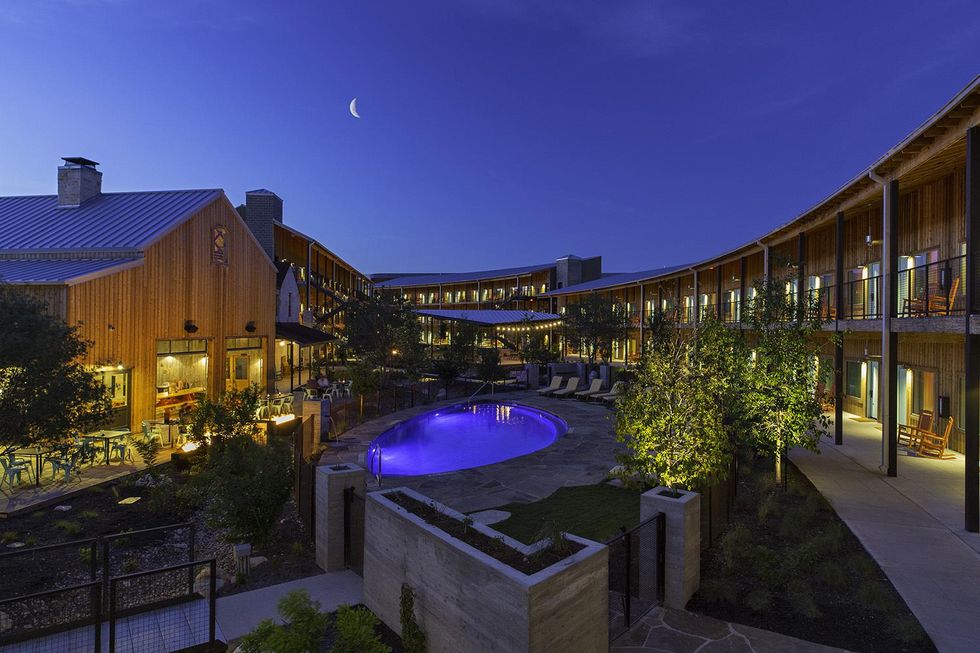 Explore any of the Court Hotels by Valencia Hotel Group for a memorable escape. Each property offers a unique experience remnant of yesteryear but with all of the modern amenities that make for a fun and comfortable stay. With acres of landscaped courtyards, relax and unwind in an outdoor environment perfect for doing everything or absolutely nothing at all. With locations in Austin, College Station, Irving, and Lubbock your urban retreat has never been so close.
The music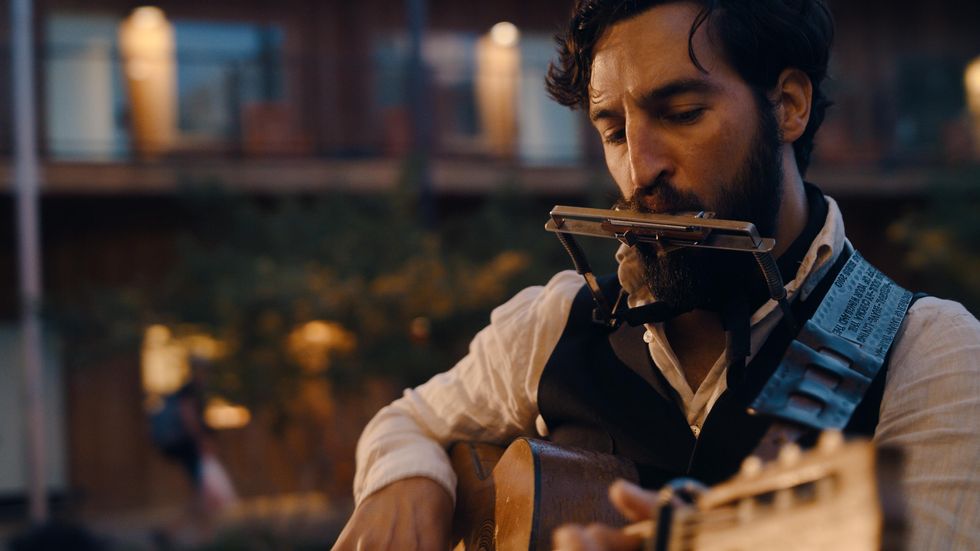 Locals and travelers alike are invited to enjoy the deep roots of Texas music all summer long with a robust lineup of live performances. From the banks of the San Antonio Riverwalk to Irving's manicured streets, Valencia's hotels are a place to gather and reconnect, offering uniquely Texan settings for the weekly performances.
"We're proud of the community we've fostered among Texas musicians and the many rising stars who perform at our properties," says Amy Trench, corporate director of brand marketing & PR for Valencia Hotel Group.
In Austin, you can catch good ol' fashioned Texas country by Drew Moreland and Clayton Gardner, bluegrass by Reagan Quinn, and much, much more.
With unique programming at each of Valencia's properties, there's something for everyone to enjoy all summer long.
The perks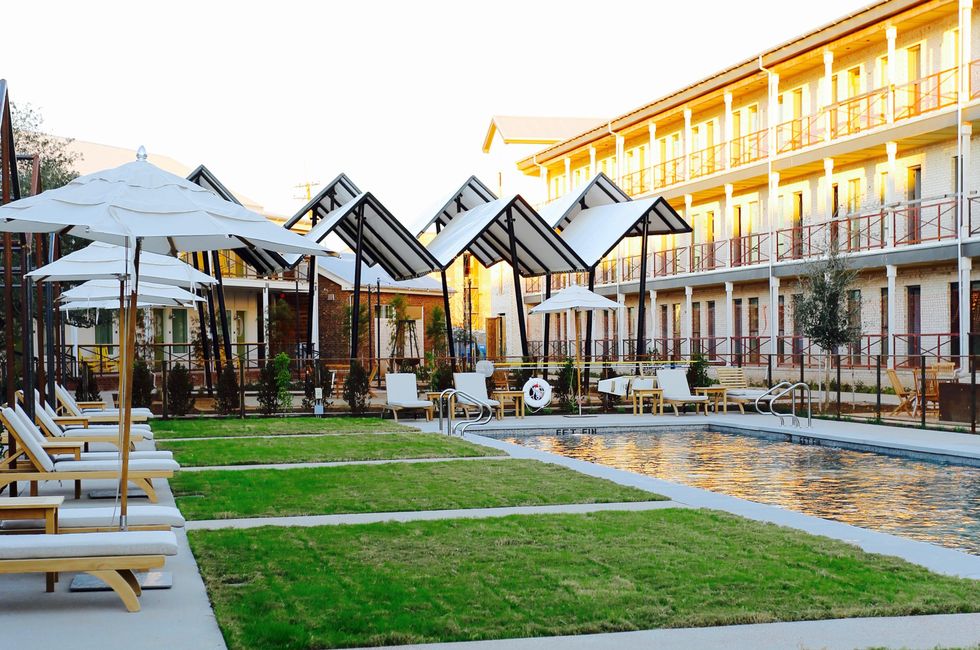 If you're a Valencia Hotel Group Rewards member, the perks are plentiful. Enjoy up to 10% off the Best Available Rate, and for a limited time, members can save up to 15% off a stay of 2 nights or more, for select stays in 2022.
But that's really just the beginning. At select locations, you can enjoy discounts on weeknight stays, a complimentary third night, or curated packages for a romantic getaway or a night of watching the Verde at Q2 Stadium. You'll also find special rates for AAA and AARP Members, educators, and front-line heroes including military, law enforcement, fire, and rescue workers.