Get connected with our daily update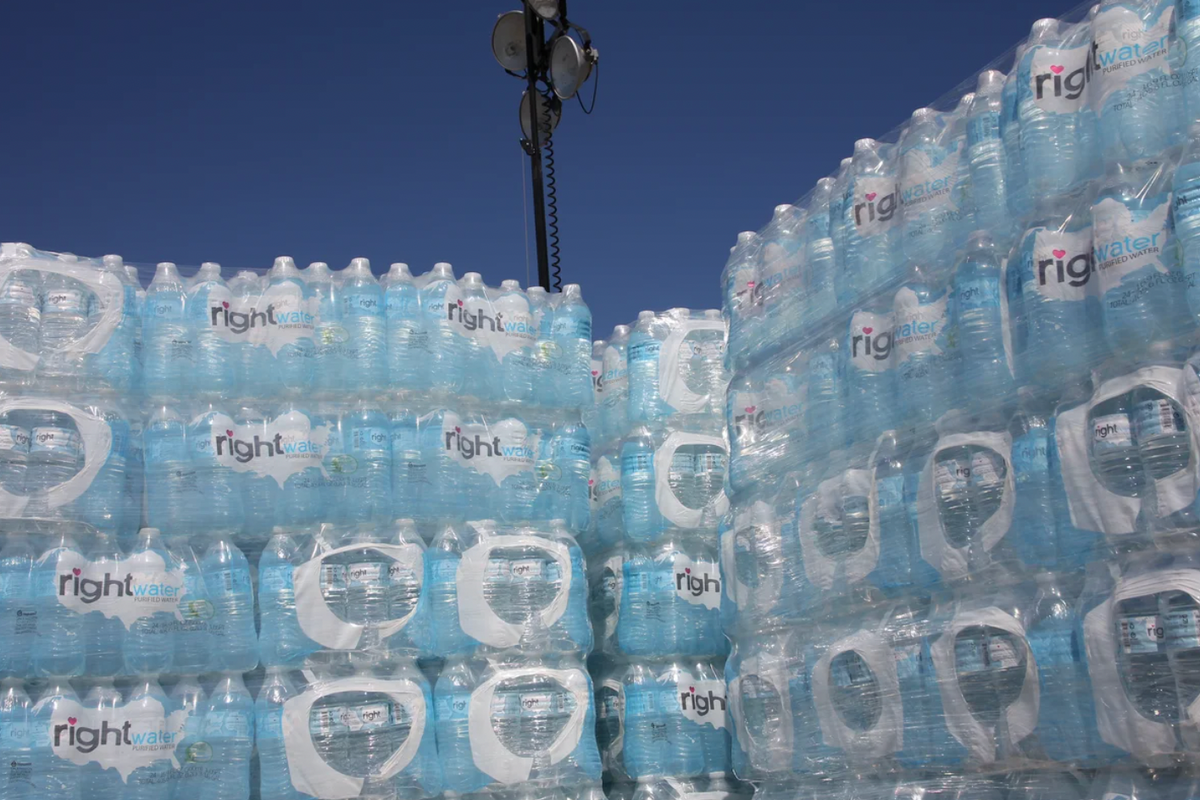 Austin has been without drinking water for about four days, in which residents have had to resort to bottled water or boiling their water for two minutes. And as city council members jump to request a special meeting, a full report of what happened and an external audit on Austin Water, the city's most controversial group is raising its voice to criticize the city's failure.
---
Save Austin Now, the political action committee that is one for two in its self-described mission to make Austin a better place to live, is calling for Austin City Manager Spencer Conk to "ensure serious accountability measures and major reforms are enacted" in response to the third boil-water notice since 2018.
Last year, days of deep freeze conditions, plus a three-hour power outage at the Ullrich water treatment plant—magnified by broken water mains and burst pipes—led to a loss of water pressure and then days of boil-water conditions in the city. It meant most of the political attention was focused on the failings in the state power grid. But this time, all eyes are on local officials. On Sunday, Austin Water Director Greg Meszaros said the lack of drinkable water is a result of "error by operating staff" at the Ullrich Water Treatment Plant.
And a new report by the Austin American-Statesman says the boil-water notice went into effect 12 hours after the city learned of issues at the plant.
Save Austin Now is demanding the following:
In the case of human error, the worker be terminated from their job immediately
If it is an infrastructure problem, that it be improved immediately
An investigation take place into why 12 hours lapsed before the public was notified of the issue
"The 11th largest city in America should not be suffering regular 'boil water' notices, which poses health risks, harms thousands of local businesses, and forces another major inconvenience for Austinites," said Save Austin Now PAC co-founders Matt Mackowiak and Cleo Petricek. "Austin residents are demanding accountability and major reforms. Clean, affordable, reliable drinking water for every Austin resident should not be too much to ask given the high taxes that citizens already pay."
Additionally, the group is demanding the following actions: Austin Water be able to make the necessary capital and water infrastructure investments, as well as city council approving a "thorough, independent, complete audit" of Austin Water that be released to the public within 90 days.
On Sunday, City Manager Spencer Cronk has said a full investigation into the issue will take place and there could be possible terminations at Austin Water. Additionally, Austin City Council members have been vocal about coming to a solution to this problem with members Paige Ellis and Natasha Harper-Madison requesting a special called meeting to prevent this type of event in the future.
But even with all the promises and an expected lifting of the notice Tuesday evening, Austinites have expressed frustrations for being in this situation.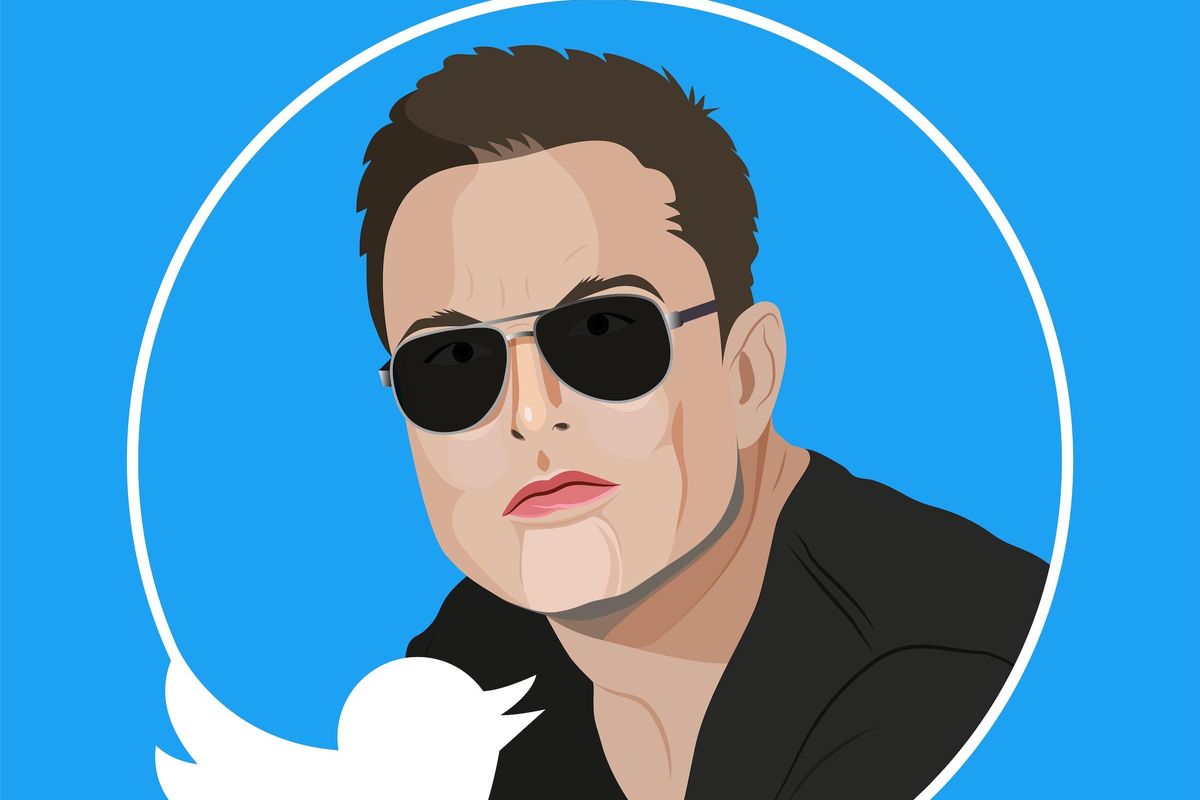 Shutterstock
Elon Musk has proposed once again to buy Twitter for $54.20 a share.
The news that Musk is offering to carry on with the $44 billion buyout was first reported by Bloomberg. Now, a filing with the Securities and Exchange Commission shows Musk made the proposal in a letter to the tech giant on Monday.
The New York Stock Exchange temporarily halted trading in Twitter stock twice Tuesday, first because of a big price move and the second time for a news event, presumably the announcement of Musk's renewed offer.
While the per share offer price on this latest proposal remains the same as the original offer, it's unclear if Musk has made other term changes or if Twitter would reject it. According to other reports, a deal could be reached this week.
The stock closed at $52.00/share Tuesday, indicating market uncertainty around the $54.20 offer.
After Musk informed Twitter of plans to terminate the original agreement in July, Twitter sued. A trial has been expected in Delaware Chancery Court on Oct. 17.
With the proposition of a buyout on the table again, it revives the question of whether Musk might move Twitter from San Francisco to Central Texas.
He's done so with some of his other companies. Tesla's headquarters in southeast Travis County had its grand opening earlier this year and tunneling business The Boring Company moved to Pflugerville. At least two other Musk companies, SpaceX and Neuralink, have a Central Texas presence without being headquartered here.
Technology journalist Nilay Patel this afternoon voiced concerns that owning Twitter and Tesla together could be problematic for Musk, as his Tesla manufacturing facilities in Germany and China are both in countries that have disputes with Twitter over content moderation and censorship.
Telsa shares fell after the Twitter news became public, before rallying to close up, at $249.44.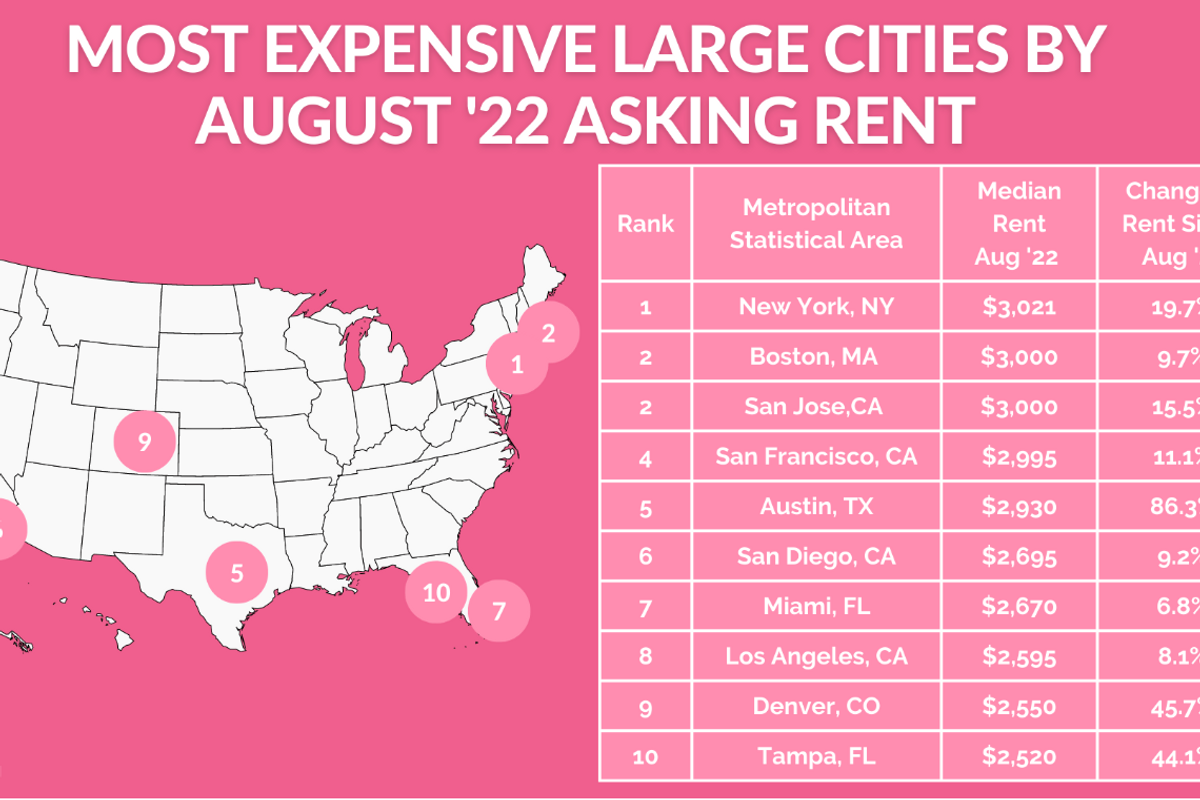 Dwellsy
While searching for a place to live, Austin renters will face monthly rates of nearly $3,000, a recent guide from rental marketplace Dwellsy shows.
The median rent in August this year was $2,930, a more than 86% increase since August 2021. That's $820 more than the nationwide median asking rent in August and puts Austin just below the Bay Area, Boston and New York for large cities with the most expensive asking rent.
"Within this group, Austin, TX stands out for the highest increases in asking rent, which has nearly doubled since this time last year," the study notes.
Outside of those large cities, however, others are seeing even higher rent spikes. Metro areas that ranked above Austin in one-year increases include those like Kansas City, MO with a 112% change in rent since last August and Tucson, AZ with a 124% change.
The data reflects large apartment communities, single-family homes and 2-6 unit buildings.