Get connected with our daily update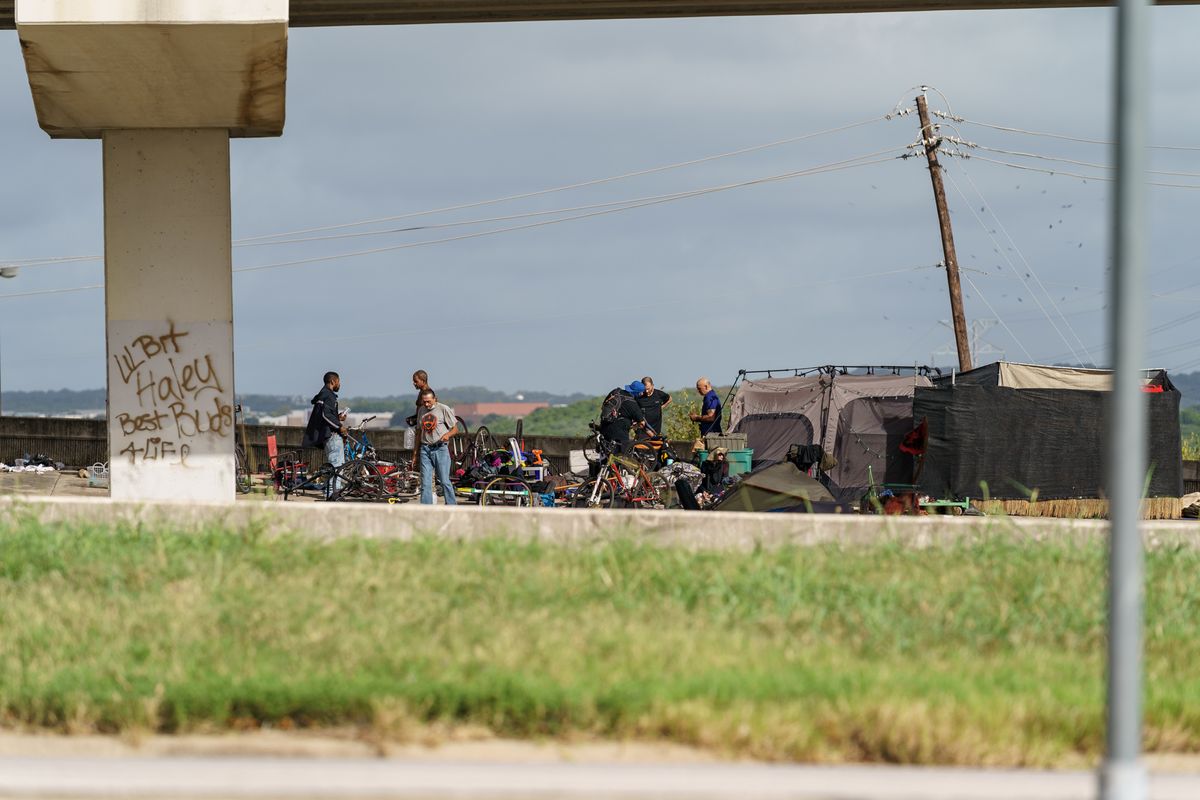 (Jordan Vonderhaar)
This story was updated at 5 p.m. on Tuesday to include details about Save Austin Now's submission of petition signatures.

Save Austin Now, which previously attempted to file a petition that would reinstate the city's camping ban, submitted a new batch of more than 24,000 signatures to the city clerk's office on Tuesday. The goal? To get its petition on the May 1 ballot, where the fate of the controversial ban would be up to Austin voters.
---
As of Monday morning, Save Austin Now had collected more than 28,000 signatures in support of its petition, with a goal of 30,000 by the Tuesday deadline to qualify for the upcoming election. The city requires 20,000 valid signatures for a petition to be included on the local ballot and will issue its ruling by mid-February.
In addition to asking registered voters to sign the petition and submit it, in person, at various drop-off locations, the group also requested $10,000 in additional donations "to finish our in person collection efforts, text message campaign, and digital ad campaign," according to a Facebook post.
This is not the first time Save Austin Now has rallied its supporters. The group announced in July that it had collected 24,598 signatures in support of the same petition. Had it been verified, the petition would have been included on the Nov. 3 ballot.

In reviewing the signatures, however, Austin City Clerk Jannette Goodall discovered a number of issues, including duplicates and requests from some signers to have their names removed, and ruled it invalid.
Save Austin Now co-founders Matt Mackowiak, who is also the chairperson of the Travis County GOP, and Cleo Petricek filed a lawsuit against the city last month, disputing Goodall's ruling. But this effort could "take months or years," according to a Dec. 8 letter they sent to Austin residents.
In the meantime, Mackowiak and Petricek have focused on this new petition drive ahead of the upcoming local election. Another petition effort, led by the political action committee Austinites for Progressive Reform, could also be included.
Criminal justice reform advocates have criticized Save Austin Now for misleading signers, echoing concerns that were raised during their first attempt.
Things that paid Save Austin Now Canvassers did yesterday A) Physically blocking people's path into HEB to get the… https://t.co/V2rUq3sc0Y

— seneca s (@seneca s) 1610821831.0
After the Travis County GOP tweeted on Friday that the "MLK holiday weekend makes for an excellent opportunity to sign the homeless camping petition," Chris Harris, director of criminal justice programs for the local nonprofit Texas Appleseed, responded.
Austin City Council overturned the city's ban on public sitting, panhandling, lying and camping in August 2019 after advocates said such bans criminalize homelessness. Local business owners, the Austin Police Association and Texas Gov. Greg Abbott criticized the decision, which they said risked public health and safety.

Council members revisited the issue in late 2019 and voted to limit where camping is allowed, banning it from sidewalks, near houses and homeless shelters and outside businesses during operating hours.
Still, the policy has remained contentious.
Windsor Park resident and former Libertarian candidate for the Texas House Kevin Ludlow posted a video showing the homeless encampment behind his home last August, where it was viewed tens of thousands of times. Although the city sent a crew to clean it up, Ludlow said it as only a short-term fix.
More recently, former Council Member Jimmy Flannigan, who supported overturning the camping ban, lost in a runoff to now-Council Member Mackenzie Kelly, who opposed the decision.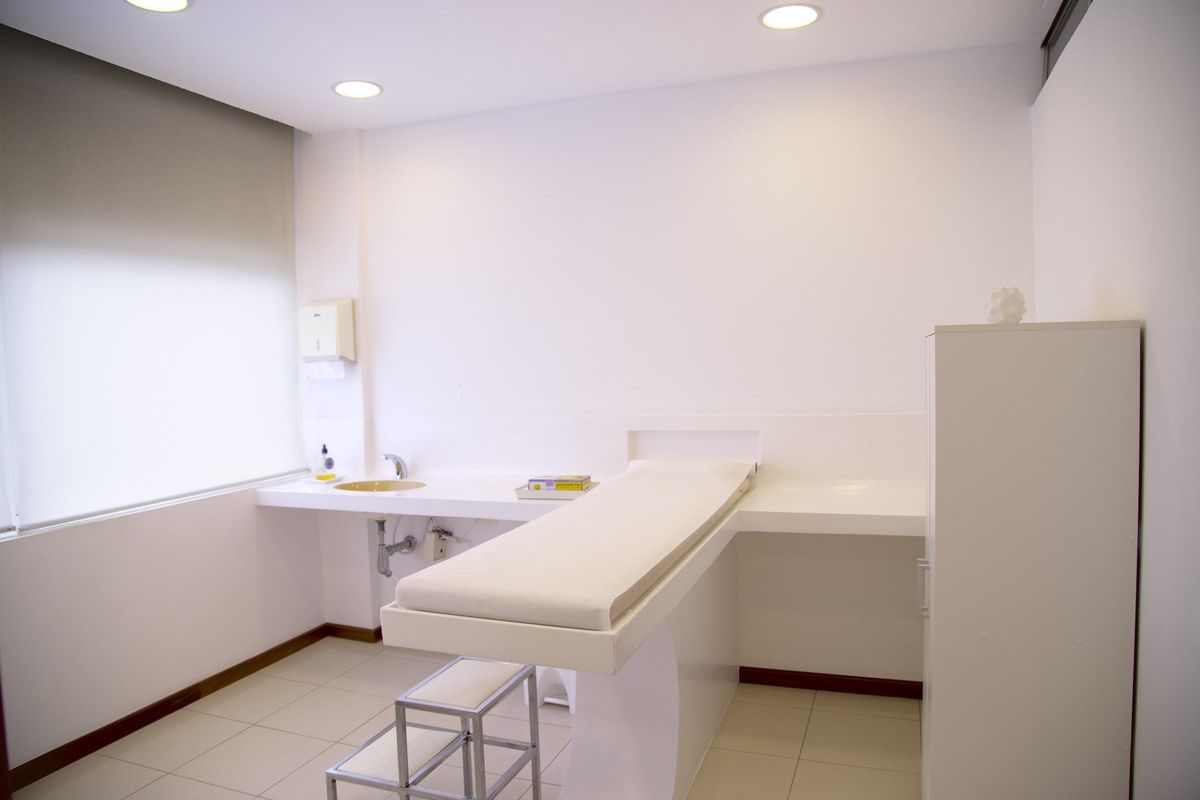 Austin Nicholson was ahead of the curve when he got his vasectomy in September 2021, saving himself a long line as Austin-area doctors say the demand for sterilization has seen a "significant" spike since Roe v. Wade was overturned on Friday.
Nicholson, 25, said he would prefer to adopt children, had felt the Supreme Court decision coming for a while, and, wary of the consequences, he decided to pull the trigger and make an appointment.
"A big part of it was the political climate. We could both potentially face consequences and she would definitely face more consequences, which I also personally would not want," Nicholson said. "I didn't want to be stuck in Texas and have a potential abortion on the mind when it's illegal."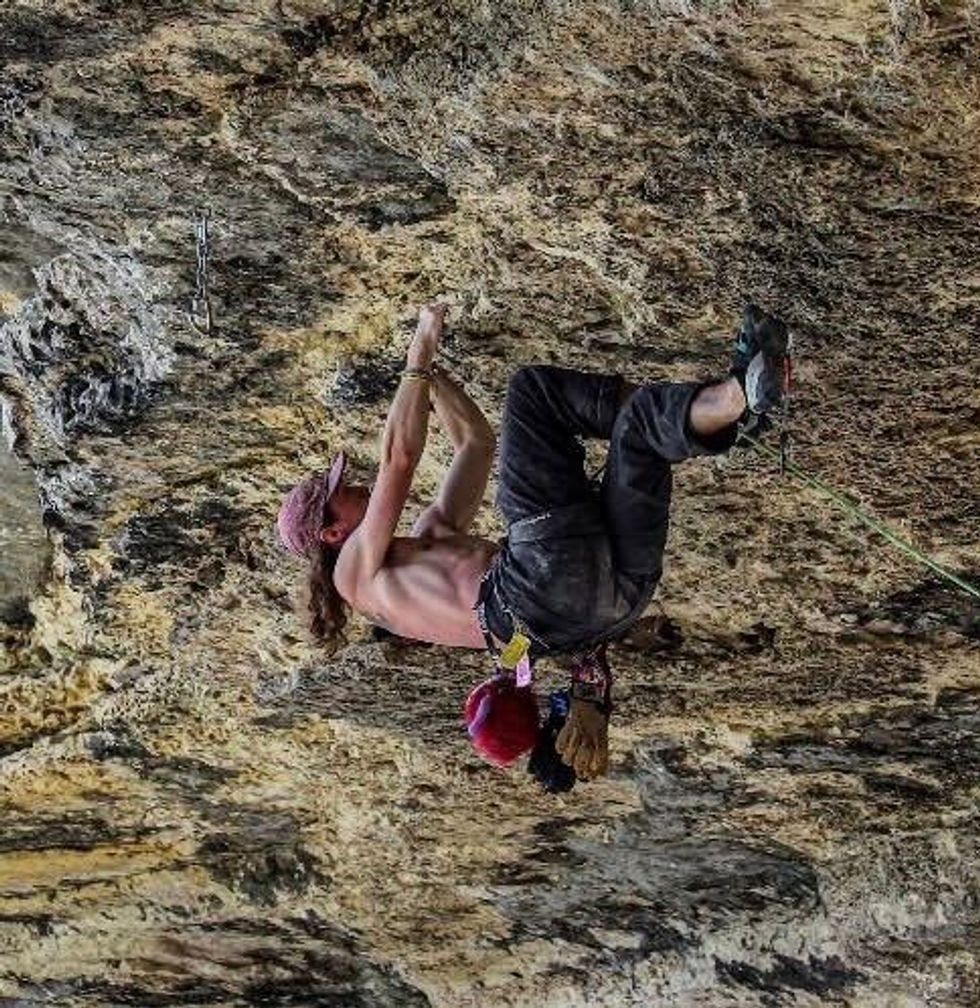 (Austin Nicholson)
According to vasectomy specialist Dr. Luke Machen of Austin Fertility and Reproductive Medicine, the clinic received over 150 vasectomy appointment requests combined on Friday and Monday following the ruling. Typically, the clinic performs 45-50 vasectomies per month.
The Austin Urology Institute reported that they received about 70 calls in the first hour after the ruling was released. OBYN at Women's Health Domain reported receiving over 100 requests from women interested in getting their tubes tied.
"I would say a significant number of patients who scheduled recently have mentioned the Supreme Court case," Machen said. "A lot of guys have said they were thinking about having a vasectomy over the last year or so, and the ruling was the final push to get it done."
The average patient at Austin Fertility who receives a vasectomy is about 37, though Machen said he has started to see an increased number of patients with zero children choosing to get a vasectomy. While they put together a study, Machen expects demand for the procedure to plateau but stay higher than before the ruling.
Machen said vasectomy is the most effective form of permanent birth control, requires only about a week of recovery time, is reversible with success rates of up to 95% and has no effects on sexual function or testosterone.
Nicholson said the procedure was less than $700, he was never in any pain, had very little recovery time and has never regretted the decision—in fact, he has happily recommended the procedure to friends.
"It helps me feel better knowing that I won't put a woman in that situation where she'd have to be faced with a potentially life-altering decision, or consequence even," Nicholson said. "I actually have had three of my friends ask me questions about it and tell me that they were considering it."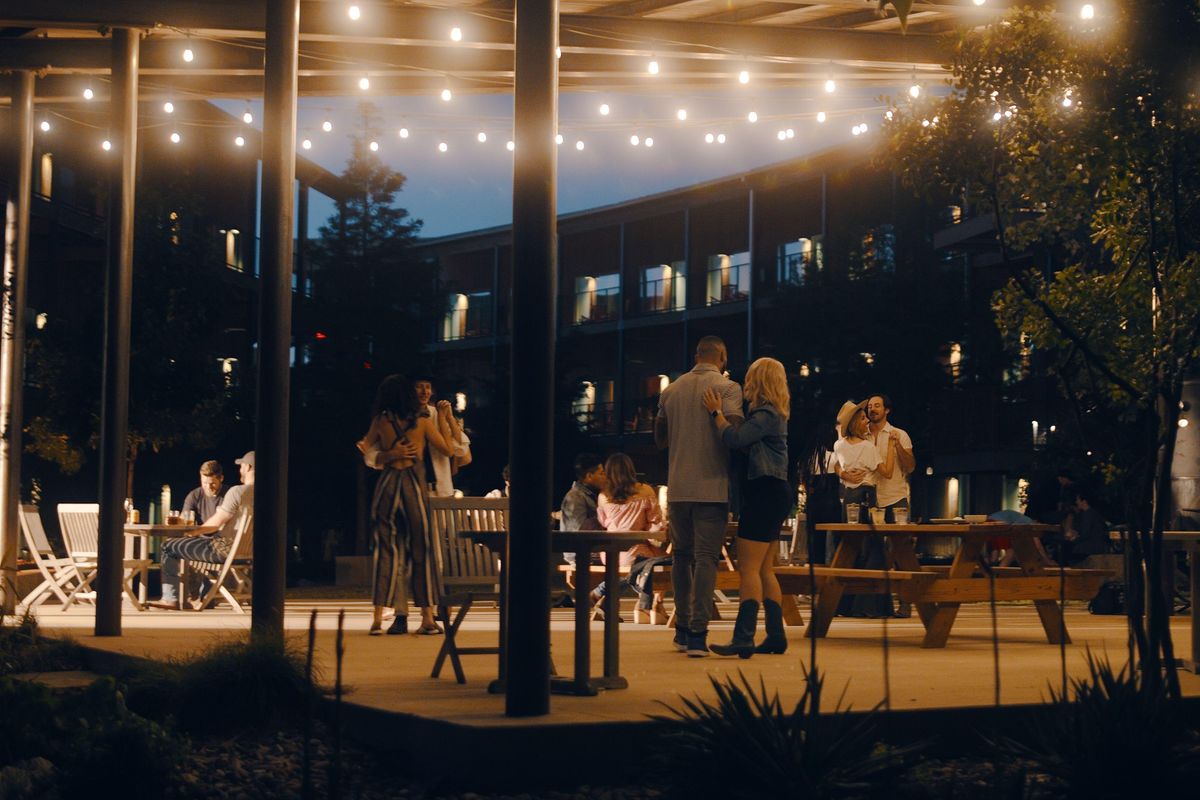 Live music and beer? Say no more. With a location in Austin, and others throughout Texas, the court hotels by the Valencia Hotel Group have a new offering for weekend stays: Live Music & Longnecks.
Enjoy live music all weekend long and check out the hotels' state-of-the-art amenities between sets. Make a splash in the pool, enjoy outdoor fire pits, or challenge your friends in a yard game while enjoying a weekend full of live music! Did we mention the package includes deluxe accommodations and a bucket of beer? Oh, and if you needed more convincing, this pet-friendly hotel means the whole family can join in on the fun.
The hotels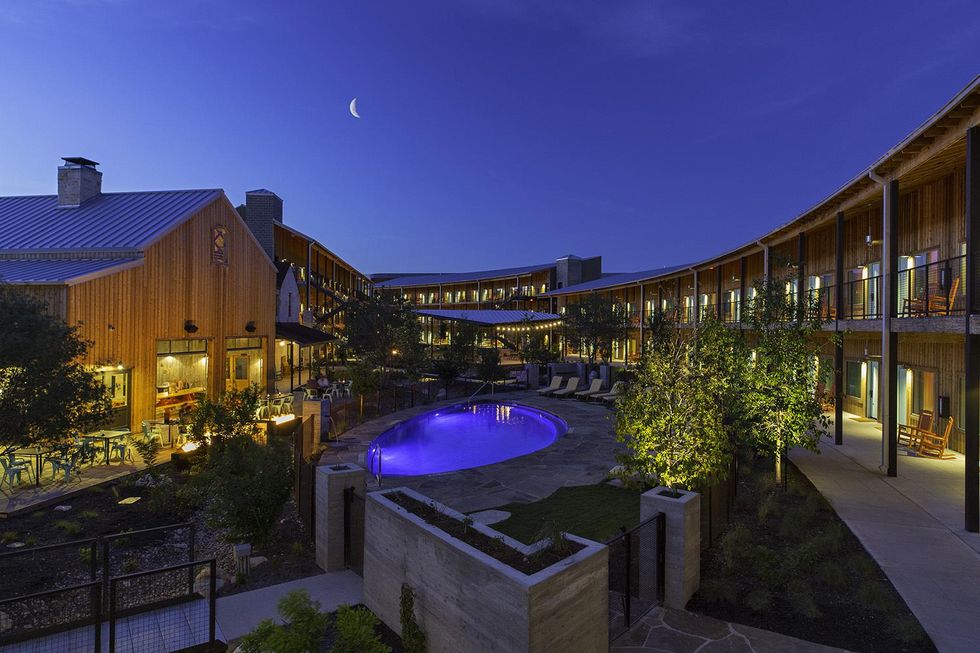 Explore any of the Court Hotels by Valencia Hotel Group for a memorable escape. Each property offers a unique experience remnant of yesteryear but with all of the modern amenities that make for a fun and comfortable stay. With acres of landscaped courtyards, relax and unwind in an outdoor environment perfect for doing everything or absolutely nothing at all. With locations in Austin, College Station, Irving, and Lubbock your urban retreat has never been so close.
The music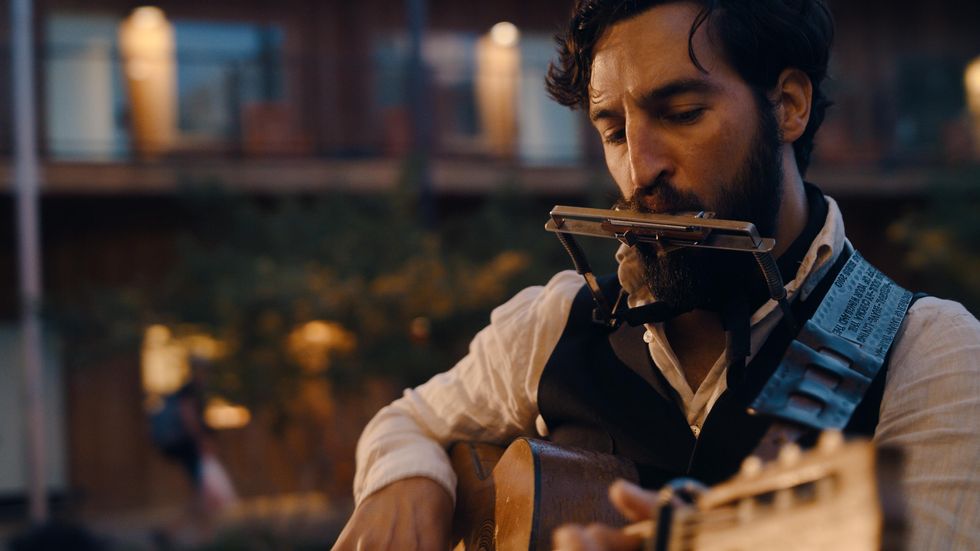 Locals and travelers alike are invited to enjoy the deep roots of Texas music all summer long with a robust lineup of live performances. From the banks of the San Antonio Riverwalk to Irving's manicured streets, Valencia's hotels are a place to gather and reconnect, offering uniquely Texan settings for the weekly performances.
"We're proud of the community we've fostered among Texas musicians and the many rising stars who perform at our properties," says Amy Trench, corporate director of brand marketing & PR for Valencia Hotel Group.
In Austin, you can catch good ol' fashioned Texas country by Drew Moreland and Clayton Gardner, bluegrass by Reagan Quinn, and much, much more.
With unique programming at each of Valencia's properties, there's something for everyone to enjoy all summer long.
The perks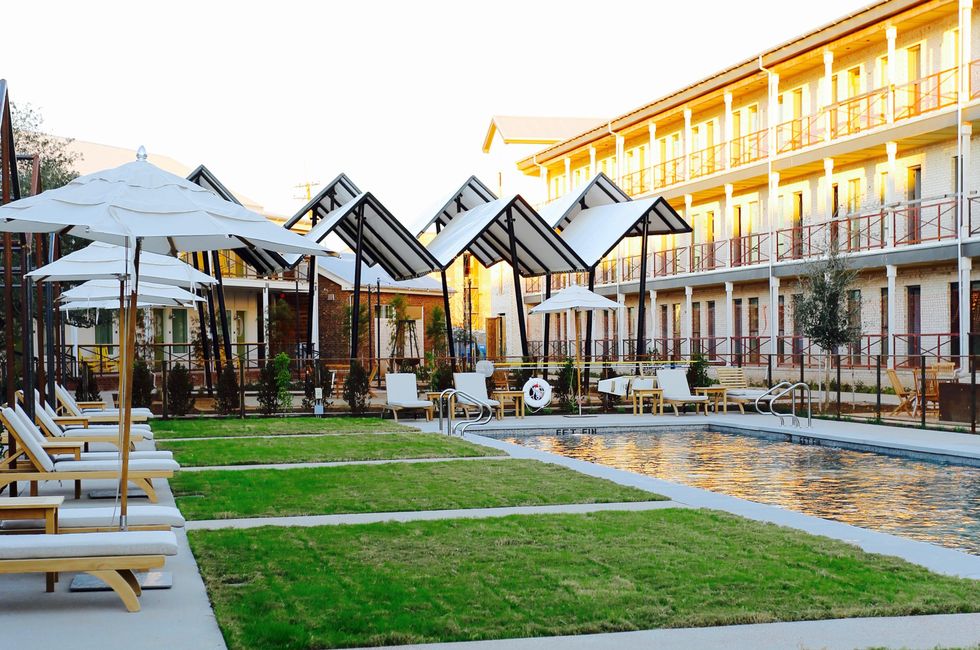 If you're a Valencia Hotel Group Rewards member, the perks are plentiful. Enjoy up to 10% off the Best Available Rate, and for a limited time, members can save up to 15% off a stay of 2 nights or more, for select stays in 2022.
But that's really just the beginning. At select locations, you can enjoy discounts on weeknight stays, a complimentary third night, or curated packages for a romantic getaway or a night of watching the Verde at Q2 Stadium. You'll also find special rates for AAA and AARP Members, educators, and front-line heroes including military, law enforcement, fire, and rescue workers.