Get connected with our daily update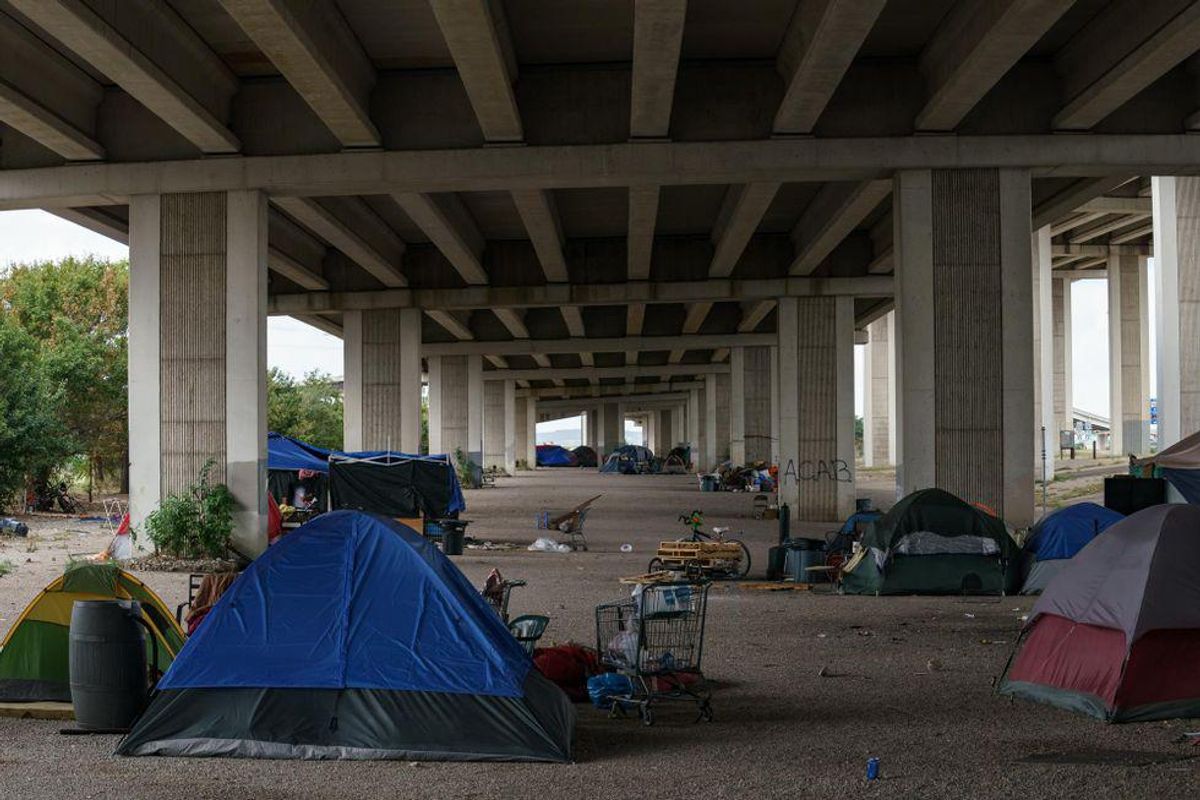 Save Austin Now, the local advocacy group calling for the enforcement of the homeless camping ban, announced that along with four local business owners, they have filed a lawsuit against the City of Austin for the "absolute refusal to fully enforce Prop B."
---
The group made the announcement via a Facebook Live session at 11 a.m., explaining their frustration and asking in a press release, "Why are they allowed to continue public camping which is illegal throughout the City of Austin?"
Along with Save Austin Now and lead counsel Michael Lovins, Headspace Salon and Co-op owner Laura North, Balance Dance Studios owner Stuart Dupuy, owner of three local Dairy Queen franchises Robert Mayfield and owner of Buckshot Bar on East 6th Street Bob Woody joined the lawsuit. The business owners said the lack of enforcement has "resulted in severe business disruption."
"It has now been 117 days since Prop B passed on May 1," Save Austin Now Co-founder Matt Mackowiak said. "We have been unbelievably patient with the City of Austin—it has not been my goal to sue them on this. I really did hope, and actually expect, that they would fully enforce Prop B."
The group claims that the city has not taken enforcement seriously, as they have only issued a few dozen citations for the city's thousands of homeless. Additionally, Save Austin Now said they believe the City Council has been dragging its feet on making actual solutions for the homeless.

"We're here to say enough is enough. It's now time for our mayor and our city council and our city manager to respect the will of the voters and fully enforce Prop B," Mackowiak said. "We're going to fight to the ends of the earth with an aggressive and vigorous lawsuit and legal effort because we believe safety is not too much to ask for in our city."
Save Austin Now co-founder Cleo Petricek said she helped found the group because as a mom, she worries about the safety of women, children, the disabled and people who have to walk on the streets or take public transportation.
"This isn't an either-or proposition—this isn't where you help neighborhoods be safe again but out of sight, out of mind for the homeless," Petricek said. "We all have compassion for the homeless but we also know that they should not be subject to this chaos and inhumane condition… because of our City Council's refusal to comply with the city law. What we see now is them kicking the can down the road."
Save Austin Now secured another victory after campaigning to reinstate the camping ban through May, gaining enough signatures on its petition to add more police officers to the Austin Police Department to add it to the November ballot.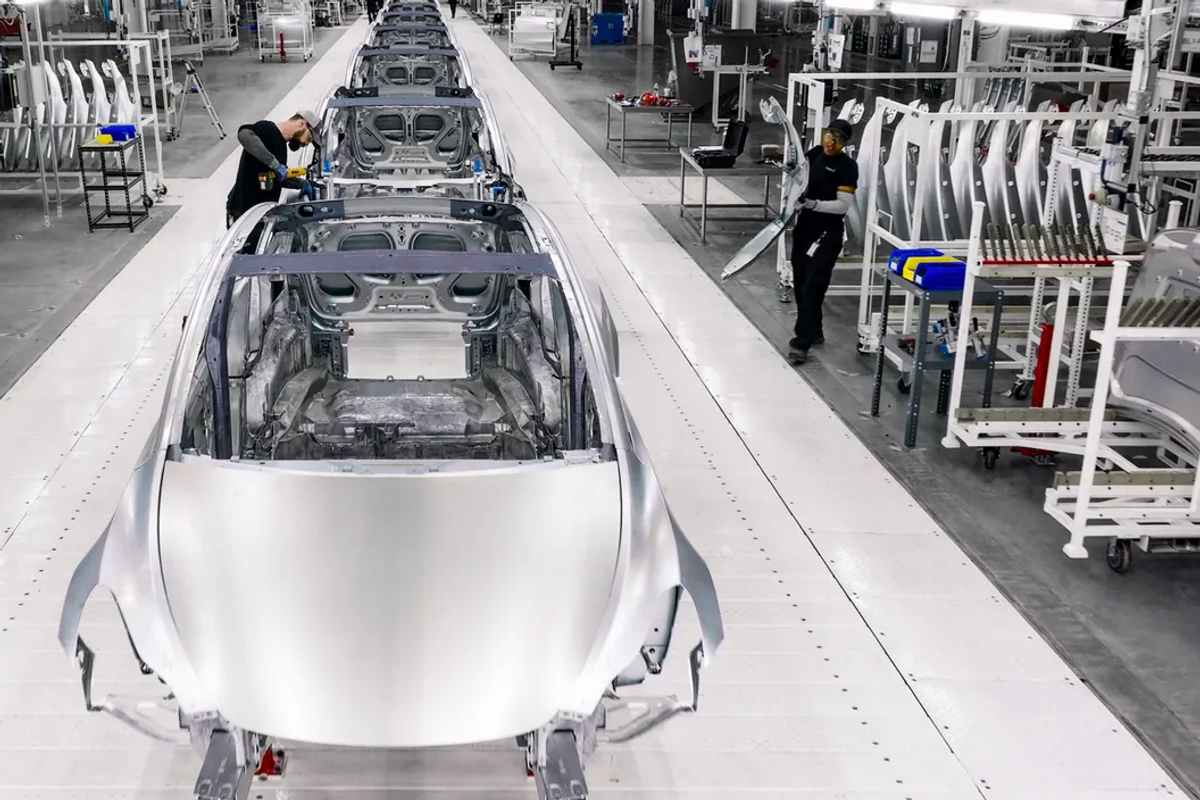 Giga Texas, the massive Tesla factory in southeast Travis County is getting even bigger.
The company filed with the city of Austin this week to expand its headquarters with a new 500,000-square-foot building. The permit application notes "GA 2 and 3 expansion," which indicates the company will make two general assembly lines in the building.
More details about the plans for the building are unclear. The gigafactory has been focused on Model Y production since it opened in April, but the company is also aiming for Cybertruck production to kick off in mid-2023.
While there is room for expansion on the 3.3 square miles of land Tesla has, this move comes after CEO Elon Musk's recent comments about the state of the economy and its impact on Tesla.
In a May interview with Tesla Owners Silicon Valley, Musk said the gigafactories in Berlin and Austin are "gigantic money furnaces" and said Giga Texas had manufactured only a small number of cars.
And in June, Musk sent a company wide email saying Tesla will be reducing salaried headcount by 10%, then later tweeted salaried headcount should be fairly flat.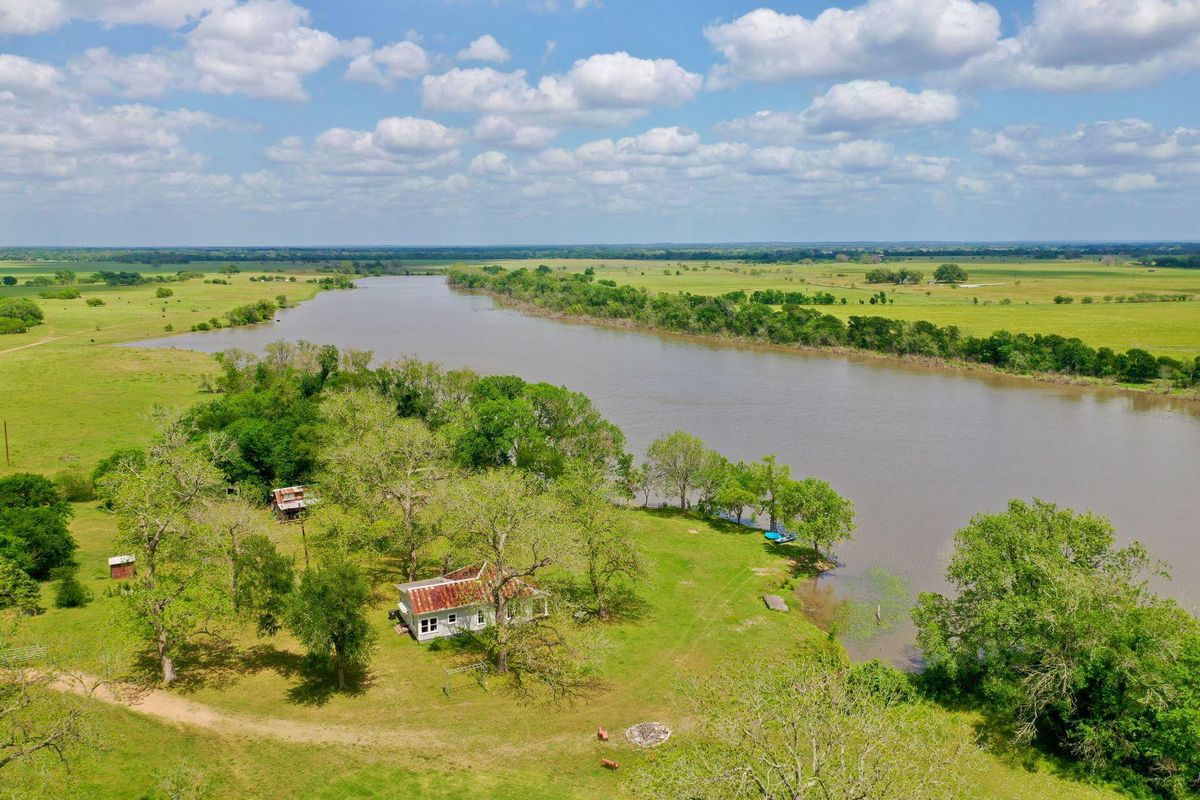 It's been a record-breaking hot summer already and Austin still has a few months of heat to weather. But the heat doesn't have to be so bad if you've got a swimming hole in your backyard, like these three ranches.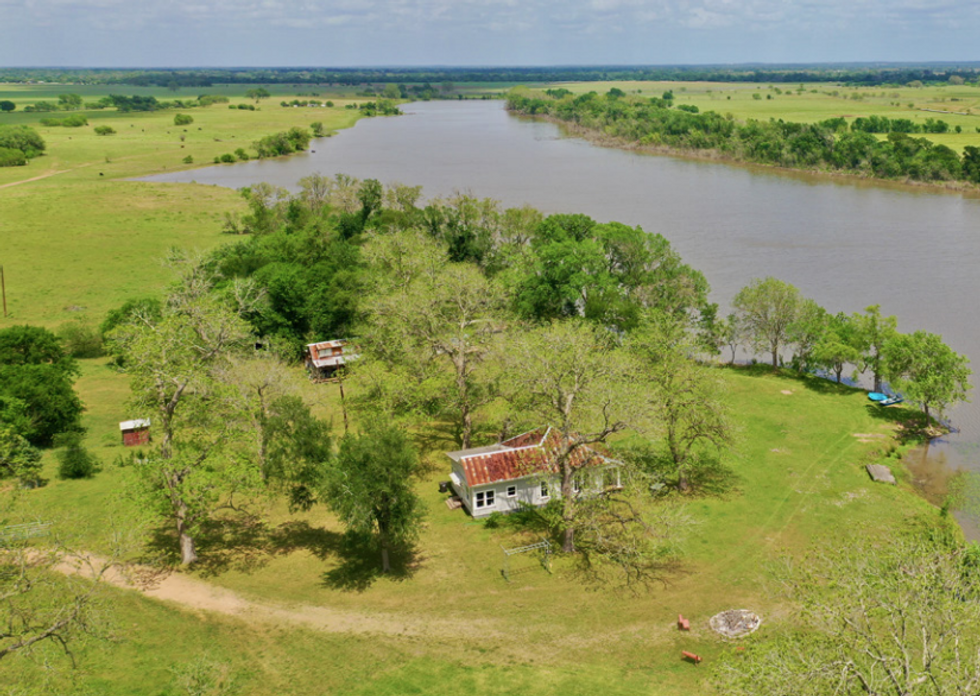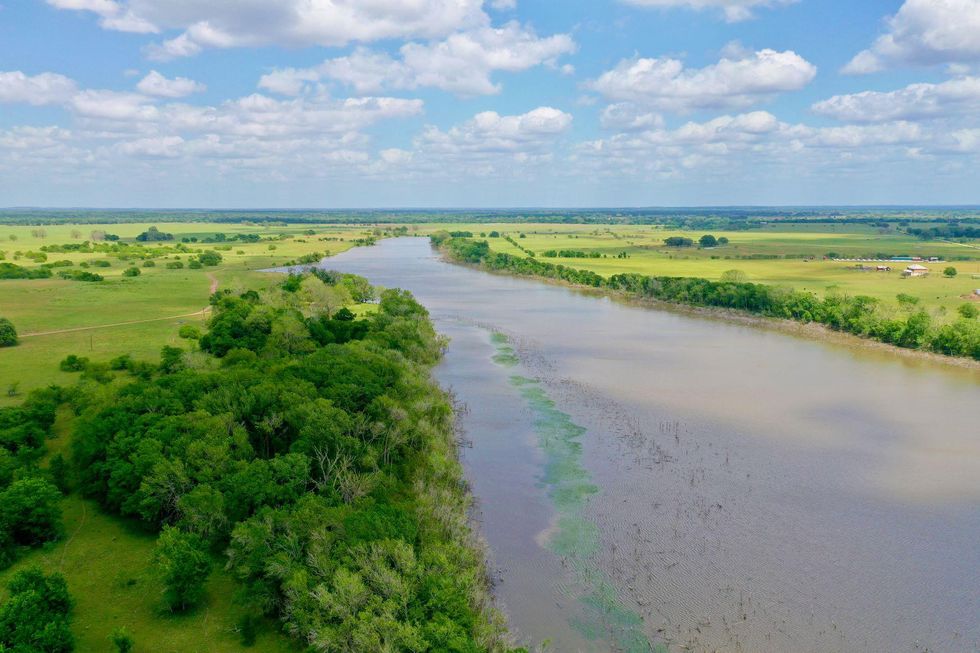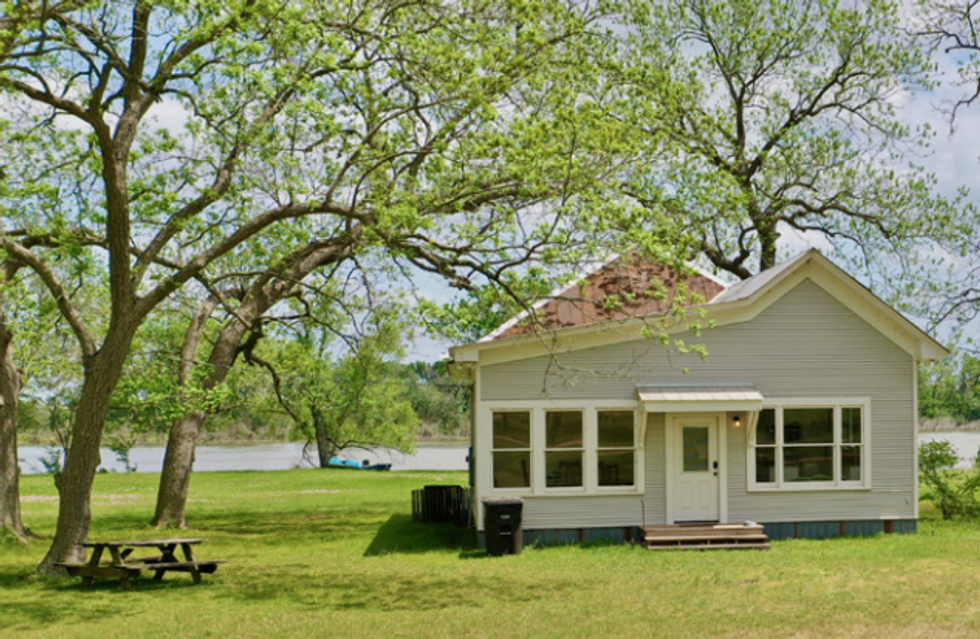 You'll have to leave city limits if you're looking for a proper ranch property like 417 Acres Shipp Lake Ranch, aptly named for its acreage. The property comes built out with three farmhouses, one of which has bedrooms and two bathrooms and two of which have two bedrooms and one bathroom. The nearly untouched property, which surrounds the 100-plus-acre Shipp Lake, has remained in the same family since the early 1900s and gives you picturesque views for the making of a dream home. In fact, the previous owners ran a water ski camp on the property.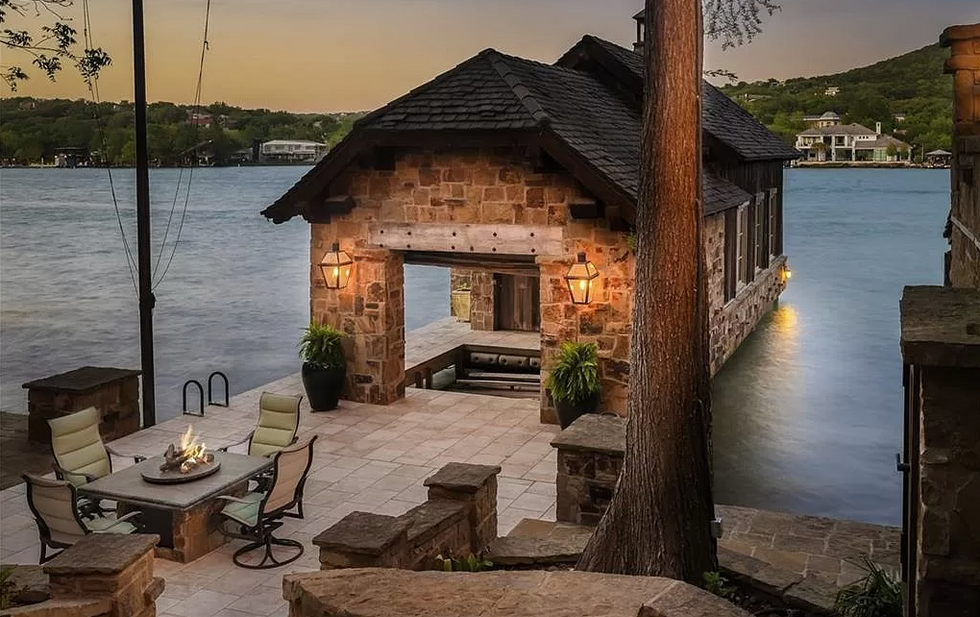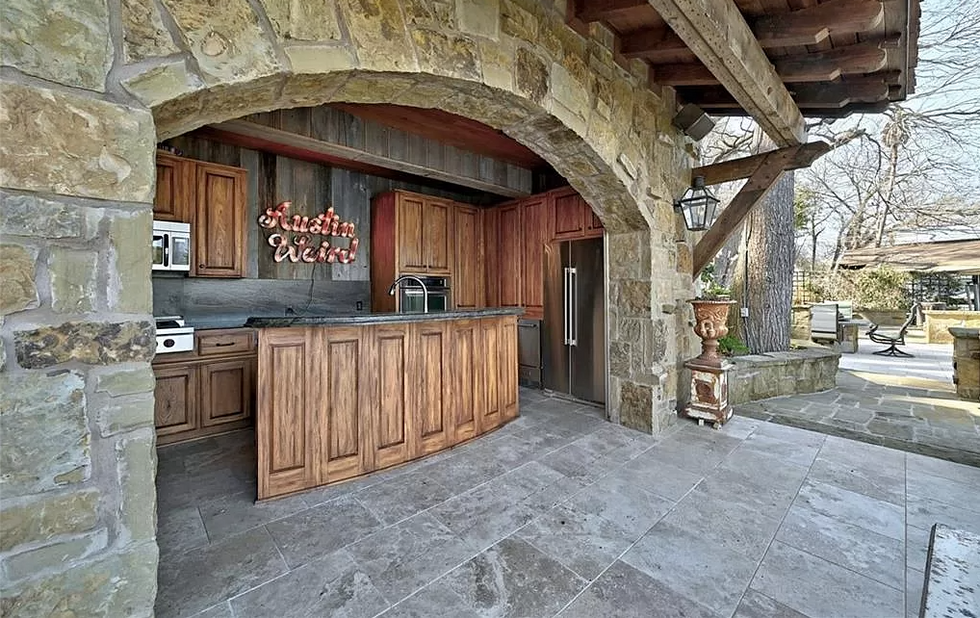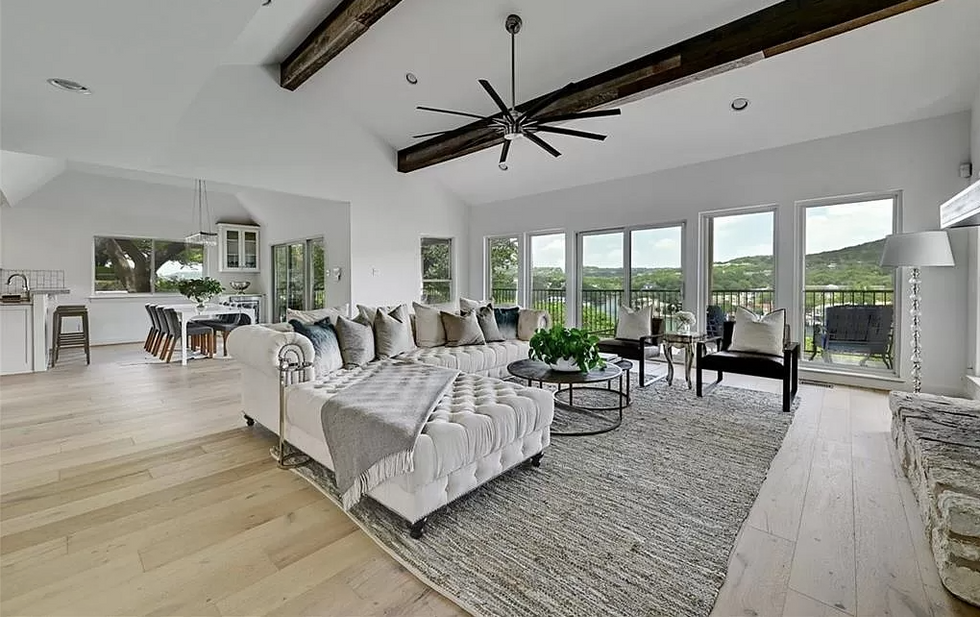 Sitting waterside on Lake Austin, this home gives you the unique opportunity to own a piece of the lush Hill Country with views of Mount Bonnell. The 2,750-square foot, three-bedroom, four-bathroom house allows you to integrate indoor and outdoor life with large windows opening to an outdoor living area. The crown jewel is the .76-acre parcel of land that tapers off to your own lakeside resort, featuring an covered outdoor kitchen, fire pit, stone boat house to store your water sports supplies and veranda sitting at the mouth of the water, perfect for an entertainer.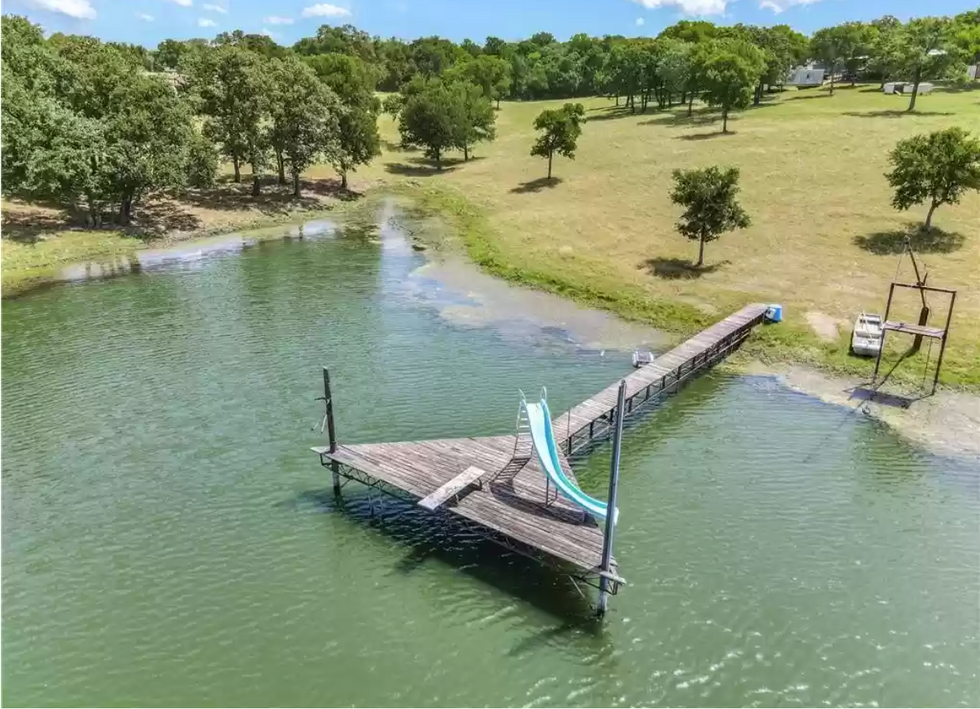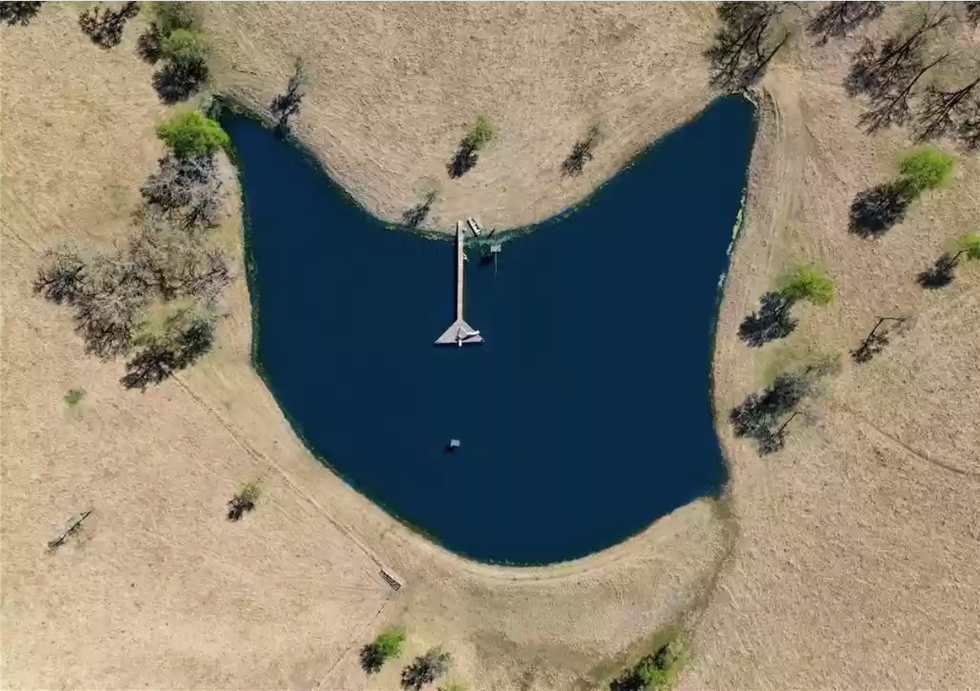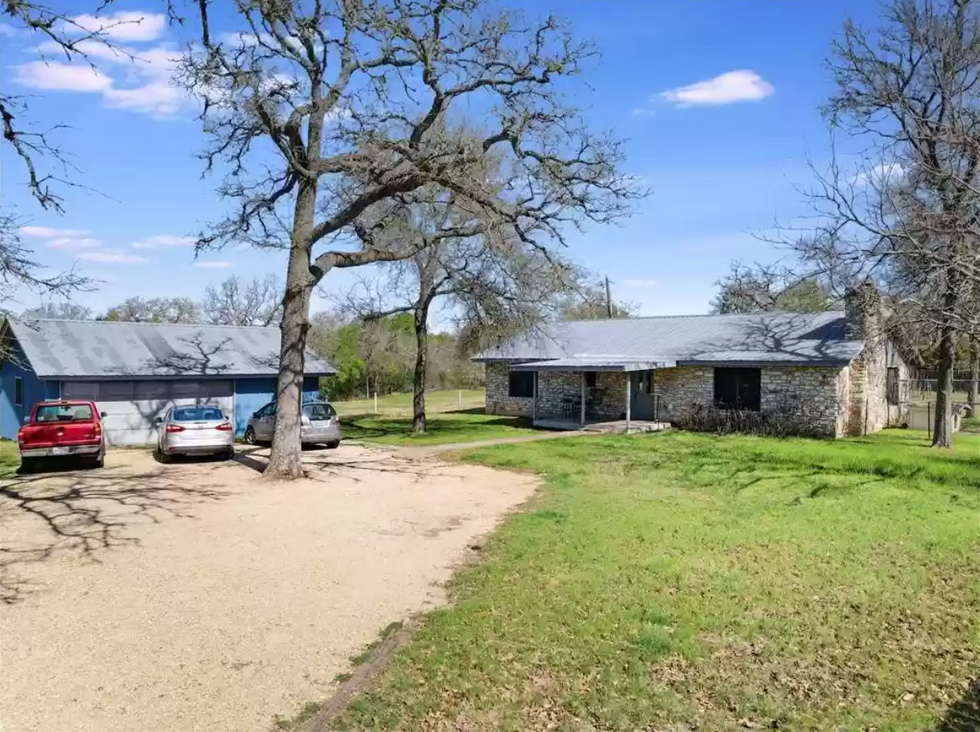 Got dreams of becoming a real Texas rancher? 7814 Brown Cemetery Rd. is the perfect place to start with 40 rolling acres of land and its very own swimming hole. Just east of Austin in Manor, the modest-on-the-outside home clocks at 4,412 square feet with five bedrooms and five-and-a-half bathrooms, but there are an additional two living structures on the property. The horseshoe-shaped pond sits in the heart of the property and comes equipped with a water slide, diving board and a fishing dock.