Get connected with our daily update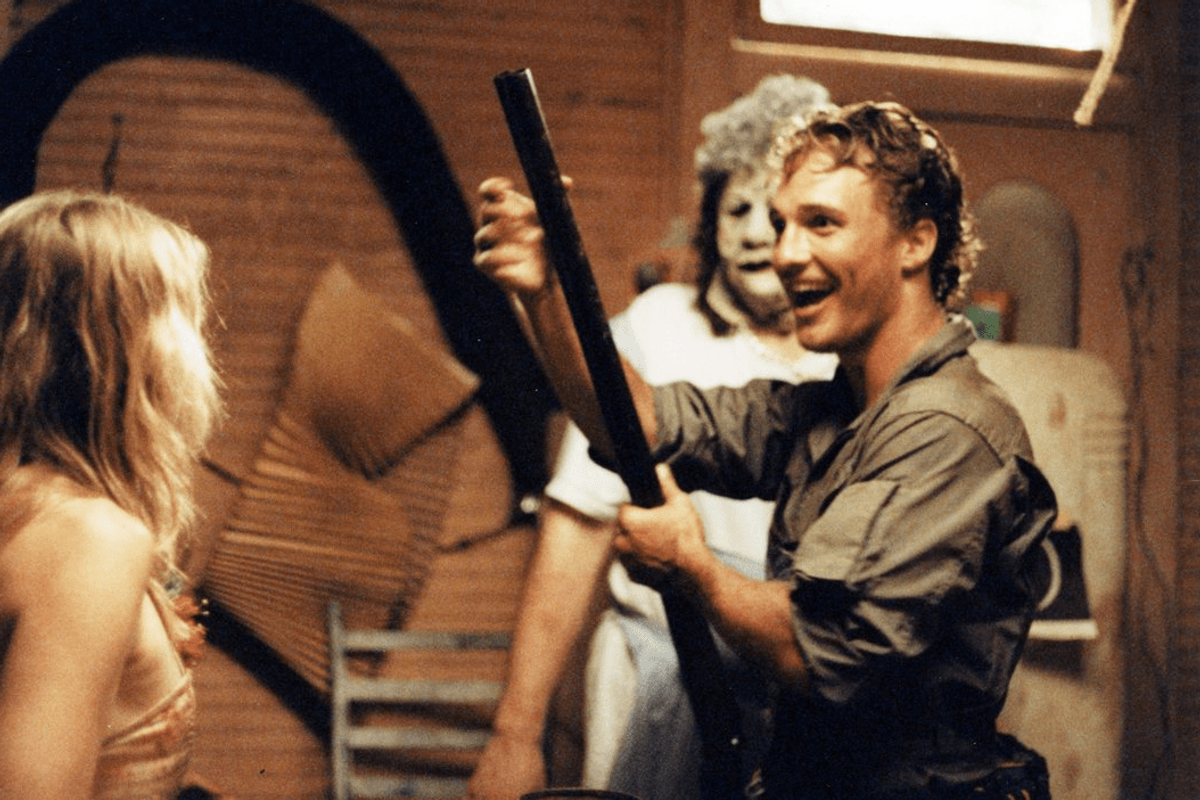 As Austin becomes little Hollywood with the latest films and series making Austin their backdrop, longtime Austinites know this is nothing new for the place that is the home to the original "Texas Chainsaw Massacre."
Here are seven films worth watching this spooky season that you'll see a piece of Austin in.
---
Saturday Morning Mystery (2012)
What kind of young adults would come into a haunted mansion to debunk ghosts for a shady money man looking to unload a hard-to-sell home? Desperate kids, Insane kids, inane kids, vain kids, addicts—and their dog.
"Saturday Morning Mystery" is the exact subtext of every Scooby Doo cartoon you have ever seen. Campy and flooded with a wondrous score that recalls Dario Argento films like "Suspiria" and "Tenebrae," this underappreciated parody of 1980s Saturday morning cartoon culture is what we all suspected Mystery Machine would really be like.
Planet Terror (2007)
Austin's own Robert Rodriguez's dark and dirty contribution to Grindhouse, his 2007 two-feature collaboration with Quentin Tarantino, is a Mario Bava-esque zombie flick wherein Bruce Willis becomes the pulsing yet subdued embodiment of rage.
In "Planet Terror," the incomparable Rose McGown (playing a Go-Go Dancer named Cherry Darling) is fitted with a machine gun for her missing leg and hobbles her way toward attacking a fury-infected military run amok. "Planet Terror" looks predictive with its throbbing apocalyptic creepiness, and blunt appraisal of the war machine as perhaps the truest parasite on earth.
The Faculty (1998)
"The Faculty," the fourth action-packed offering from again, Robert Rodriguez, is a kind of "Breakfast Club" meets "Invasion of the Body Snatchers," wherein the invading antagonists take the form of scintillating sea-life capable of possessing public school educators and student body alike. In this dark sci-fi about aliens trying to take over the world one teacher at a time, we see Bebe Neuwirth (Frasier's wife from "Cheers") go full-on Lilith before being taken out by a homemade drug called SCAT, and we get a young John Stewart trying hard to mack on Salma Heyeck before getting a pencil in his eye.
Texas Chainsaw Massacre: The Next Generation (1994)
When we think of Mathew McConaughey, we think charm and "Dazed and Confused," but in this film, watch mad man McConaughey as he screams "Get her Leather, Get her Leather—we've got some more fun today!" to an androgynous masked murderer who chases Rene Zellweger into a Winter Texan couples' van.

D.O.A. (1988)
In "D O.A."—a Blade Runner-inspired take on the original 1949 film noir classic—Dennis Quaid plays a college professor named Dexter Cornell, who has been poisoned and is informed by the campus doctor that he has 36 hours to live. Cornell is compelled to go on a desperate search to piece together the moment of his murder, and Super-glues a student (played by Meg Ryan no less) to his arm so that she might accompany him on his trek.
A taught trip of anxiety that mocks the meretricious merit-system of academic careerism as well as the pitfalls and pratfalls that may occur when an English teacher parties with students he could have sired, "D.O.A." gives literal meaning to the old academic adage of "publish or perish."
Blood Simple (1984)
The first film by the legendary Coen Brothers, "Blood Simple," is simply one of the most audacious neo-noir to have come out of the 1980s. In this perfectly cut crime gem, we get legendary actor Michael Emmet Walsh playing a voyeuristic private eye, and we get to witness a pre-Fargo Francis McDormand going from vulnerable to badass before our eyes.
"Blood Simple," informed by the darkest lines from Dashiel Hammet, illustrates the classic dangers of jealousy, infatuation, and revenge while showing its audience just how scary a newspaper hitting a window in the pre-dawn hours can be.
Eggshells (1969)
Before fright film legend Tobe Hooper changed the face of gore with the original "Texas Chainsaw Massacre," he cut his teeth on a very different kind of monster. "Eggshells," shot in the late 1960s, is a true time capsule of the Hippie-life that once typified the capital city.
With a picaresque plot that recalls Harlan Ellison's "Shattered like a Glass Goblin," the well-meaning residents of a central Texas commune debate the existence of a poltergeist.
A woefully under-appreciated first film by the man who set the template for rural terror in the 1980s, "Eggshells" is closer to dream than dread, and offers the kind of sunlit horror associated with Arthur Machen's "The White People" and Ramsey Campbell's, "The Doll Who Ate His Mother."
When the first wave of Hyde Park nostalgics started saying "Keep Austin Weird" this movie, with its woodsy blend of spirituality and sloth, is what they were talking about.
Read more on films shot in Austin: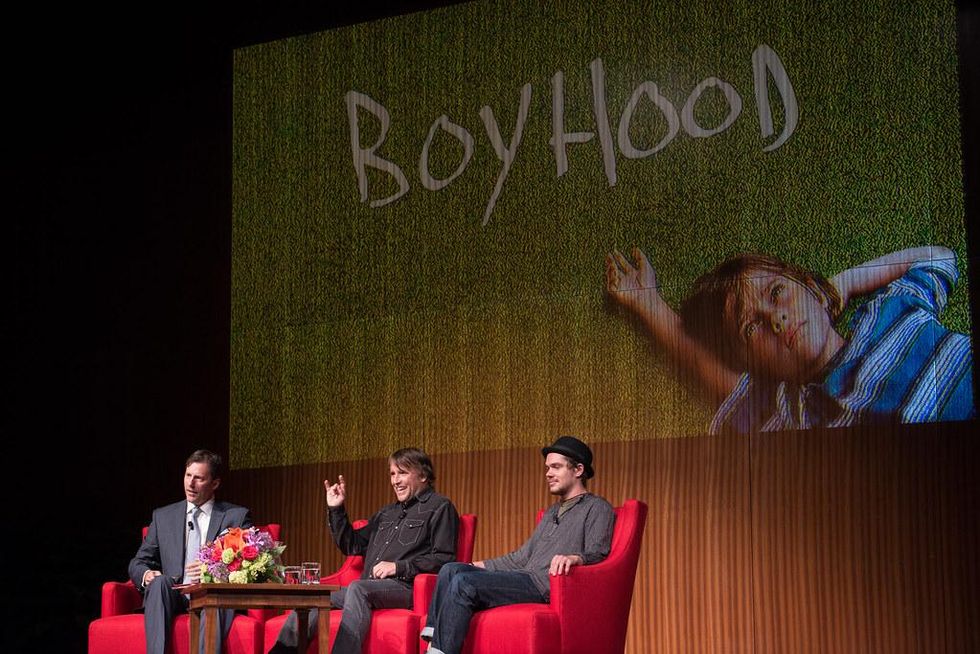 Behind the scenes: 7 movies that filmed in Austin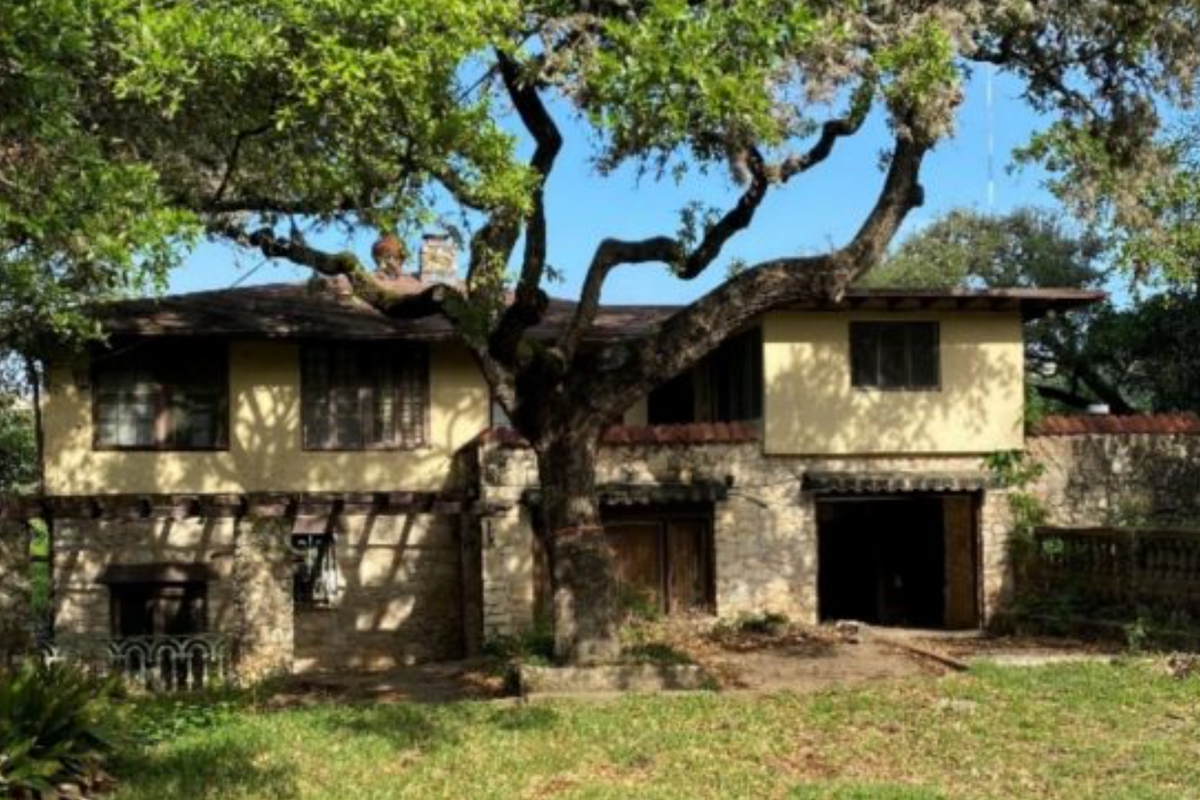 Austin Monitor
By Jonathan Lee
The Planning Commission was split Tuesday on whether to help save an eclectic lakefront estate from demolition by zoning it historic amid concerns over tax breaks and the likelihood that a previous owner participated in segregation as a business owner.
The property in question, known as the Delisle House, is located at 2002 Scenic Drive in Tarrytown. The main house, with Spanish and Modern influences, was built in 1923 by Raymond Delisle, an optician. A Gothic Revival accessory apartment was built in 1946. The current owner applied to demolish the structures in order to build a new home.'
Historic preservationists, for their part, overwhelmingly support historic zoning, which would preserve the buildings in perpetuity. The Historic Landmark Commission unanimously voted to initiate historic zoning in July, citing architectural significance, landscape features and association to historic figures. City staffers recommend historic zoning, calling both structures one-of-a-kind examples of vernacular architecture.
Tarrytown neighbors have also banded together to stop the demolition. Many have written letters, and a few spoke at the meeting. "How could anyone buy this property with the intent of destroying it?" Ila Falvey said. "I think it's an architectural treasure."
Michael Whellan, an attorney representing the property owner, said that the claims made by preservationists are shaky. The buildings are run down, he said, and have had substantial renovations. A structural engineer hired by the owner said any attempt at preservation would involve tearing down and rebuilding – an undertaking Whellan said would likely cost millions.
Whellan also argued that any historical significance derived from the property's association with Delisle and longtime owner C.H. Slator is dubious. "These men are not noted for any civic, philanthropic or historic impact," he said.
What's more, according to Whellan, Slator likely participated in segregation as the owner of the Tavern on North Lamar Boulevard between 1953 and 1960.
A city staffer, however, said she found no evidence to support the claim. "We would never landmark a property where a segregationist lived, or there was a racist person," Kimberly Collins with the Historic Preservation Office said.
Commissioner Awais Azhar couldn't support historic zoning in part due to lingering uncertainty about Slator. "Focusing on that factor is not here to disparage an individual or family. It is not about playing the race card. This is an important assertion for us to consider as Planning commissioners," Azhar said.
Commissioner Carmen Llanes Pulido said that allegations of racism should come as no surprise. "We're talking about white male property owners in the 1950s, in Austin, on the west side – and of course they were racist," she said. But she argued that allowing the house to be demolished based on these grounds does nothing to help people of color who have been harmed by racism and segregation.
The question of tax breaks was also controversial. Michael Gaudini, representing the property owner, said that the tax breaks associated with historic zoning would exacerbate inequality by shifting property tax burdens to less affluent communities. City staffers estimate that the property, appraised at $3.5 million, would get either a $8,500 or $16,107 property tax break annually, depending on whether a homestead exemption is applied.
Commissioner Grayson Cox preferred the commission focus not on tax breaks but on whether the structures merit preservation. "To me, nothing in the historic preservation criteria lists, is this person deserving of a tax break or not?"
Azhar, on the other hand, said he plans to propose a code amendment getting rid of city property tax breaks for historic properties.
The commission fell one vote short of recommending historic zoning, with six commissioners in support and three opposed. Azhar and commissioners Claire Hempel and Greg Anderson voted against.
The odds of City Council zoning over an owner's wishes are slim. Nine out of 11 members must vote in favor, and there have only been a handful of such cases over the past several decades.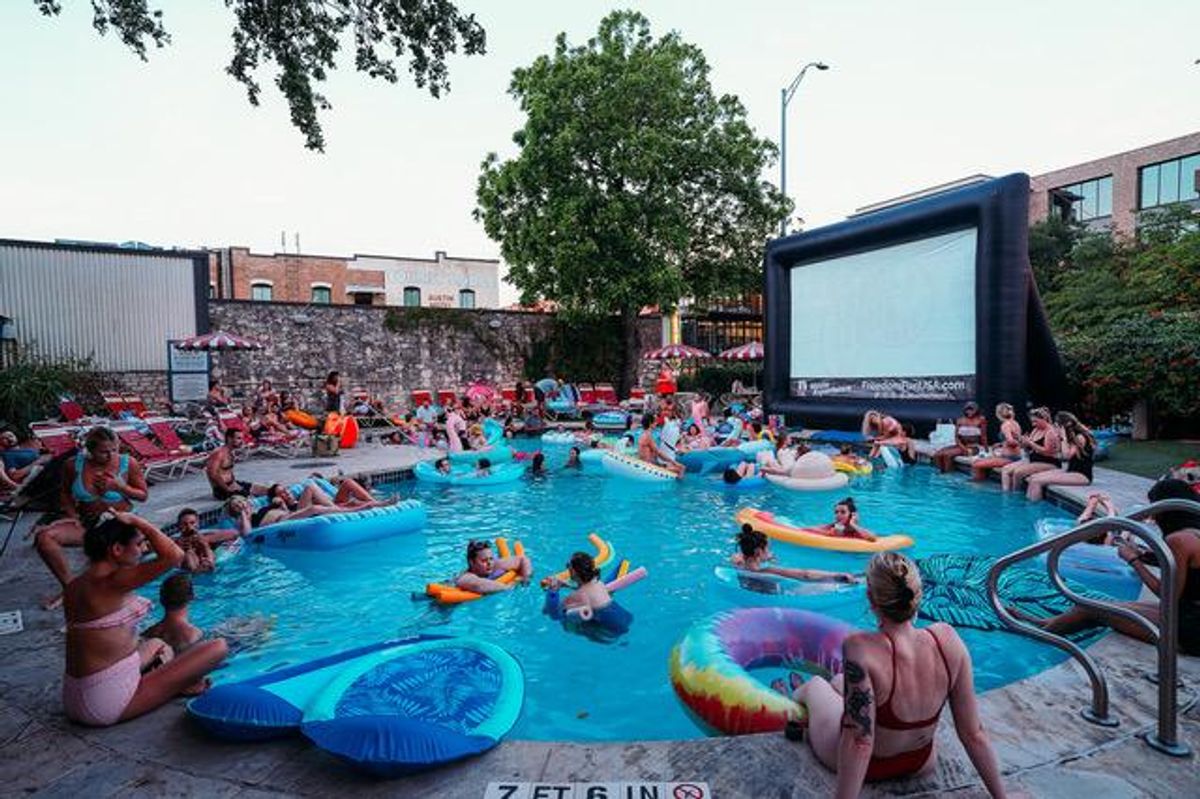 Austin Motel
What's new in Austin food & drink this week:
Nau's Enfield Drug closing after losing their lease. Did McGuire Moorman Lambert buy the building, with its vintage soda fountain?
Nixta Taqueria Chef Edgar Rico named to Time Magazine's Time 100 Next influencer list, after winning a James Beard Award earlier this year.
Question: From what BBQ joint did pescatarian Harry Styles order food this week?
Austin Motel is opening the pool and pool bar Wednesday nights in October for Freaky Floats.
Vincent's on the Lake closing due to "economic conditions and low water levels [at Lake Travis]."
Cenote has closed its Windsor Park location. The East Cesar Chavez location remains open.
The Steeping Room on N. Lamar has closed.
Local startup It's Skinnyscored new financing for its gluten-free pasta business.
P. Terry's opened a new location in Kyle, at 18940 IH-35.