Get connected with our daily update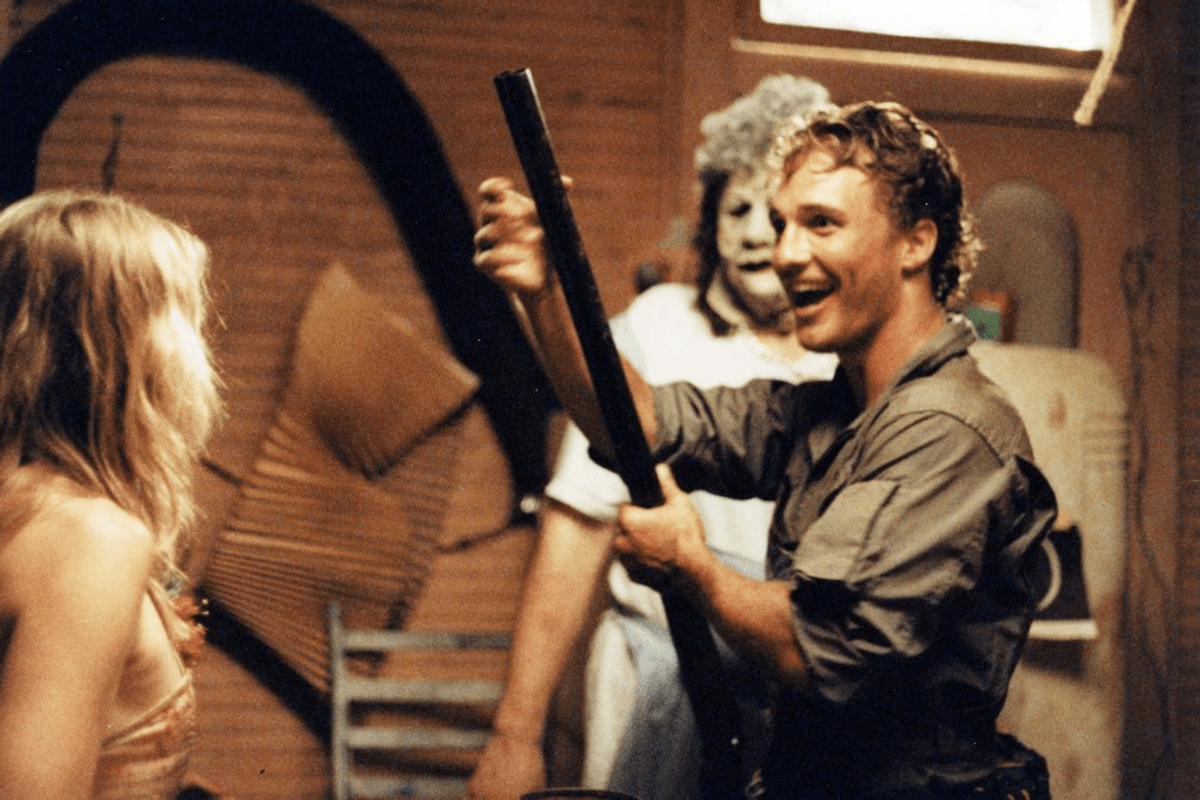 As Austin becomes little Hollywood with the latest films and series making Austin their backdrop, longtime Austinites know this is nothing new for the place that is the home to the original "Texas Chainsaw Massacre."
Here are seven films worth watching this spooky season that you'll see a piece of Austin in.
---
Saturday Morning Mystery (2012)
What kind of young adults would come into a haunted mansion to debunk ghosts for a shady money man looking to unload a hard-to-sell home? Desperate kids, Insane kids, inane kids, vain kids, addicts—and their dog.
"Saturday Morning Mystery" is the exact subtext of every Scooby Doo cartoon you have ever seen. Campy and flooded with a wondrous score that recalls Dario Argento films like "Suspiria" and "Tenebrae," this underappreciated parody of 1980s Saturday morning cartoon culture is what we all suspected Mystery Machine would really be like.
Planet Terror (2007)
Austin's own Robert Rodriguez's dark and dirty contribution to Grindhouse, his 2007 two-feature collaboration with Quentin Tarantino, is a Mario Bava-esque zombie flick wherein Bruce Willis becomes the pulsing yet subdued embodiment of rage.
In "Planet Terror," the incomparable Rose McGown (playing a Go-Go Dancer named Cherry Darling) is fitted with a machine gun for her missing leg and hobbles her way toward attacking a fury-infected military run amok. "Planet Terror" looks predictive with its throbbing apocalyptic creepiness, and blunt appraisal of the war machine as perhaps the truest parasite on earth.
The Faculty (1998)
"The Faculty," the fourth action-packed offering from again, Robert Rodriguez, is a kind of "Breakfast Club" meets "Invasion of the Body Snatchers," wherein the invading antagonists take the form of scintillating sea-life capable of possessing public school educators and student body alike. In this dark sci-fi about aliens trying to take over the world one teacher at a time, we see Bebe Neuwirth (Frasier's wife from "Cheers") go full-on Lilith before being taken out by a homemade drug called SCAT, and we get a young John Stewart trying hard to mack on Salma Heyeck before getting a pencil in his eye.
Texas Chainsaw Massacre: The Next Generation (1994)
When we think of Mathew McConaughey, we think charm and "Dazed and Confused," but in this film, watch mad man McConaughey as he screams "Get her Leather, Get her Leather—we've got some more fun today!" to an androgynous masked murderer who chases Rene Zellweger into a Winter Texan couples' van.

D.O.A. (1988)
In "D O.A."—a Blade Runner-inspired take on the original 1949 film noir classic—Dennis Quaid plays a college professor named Dexter Cornell, who has been poisoned and is informed by the campus doctor that he has 36 hours to live. Cornell is compelled to go on a desperate search to piece together the moment of his murder, and Super-glues a student (played by Meg Ryan no less) to his arm so that she might accompany him on his trek.
A taught trip of anxiety that mocks the meretricious merit-system of academic careerism as well as the pitfalls and pratfalls that may occur when an English teacher parties with students he could have sired, "D.O.A." gives literal meaning to the old academic adage of "publish or perish."
Blood Simple (1984)
The first film by the legendary Coen Brothers, "Blood Simple," is simply one of the most audacious neo-noir to have come out of the 1980s. In this perfectly cut crime gem, we get legendary actor Michael Emmet Walsh playing a voyeuristic private eye, and we get to witness a pre-Fargo Francis McDormand going from vulnerable to badass before our eyes.
"Blood Simple," informed by the darkest lines from Dashiel Hammet, illustrates the classic dangers of jealousy, infatuation, and revenge while showing its audience just how scary a newspaper hitting a window in the pre-dawn hours can be.
Eggshells (1969)
Before fright film legend Tobe Hooper changed the face of gore with the original "Texas Chainsaw Massacre," he cut his teeth on a very different kind of monster. "Eggshells," shot in the late 1960s, is a true time capsule of the Hippie-life that once typified the capital city.
With a picaresque plot that recalls Harlan Ellison's "Shattered like a Glass Goblin," the well-meaning residents of a central Texas commune debate the existence of a poltergeist.
A woefully under-appreciated first film by the man who set the template for rural terror in the 1980s, "Eggshells" is closer to dream than dread, and offers the kind of sunlit horror associated with Arthur Machen's "The White People" and Ramsey Campbell's, "The Doll Who Ate His Mother."
When the first wave of Hyde Park nostalgics started saying "Keep Austin Weird" this movie, with its woodsy blend of spirituality and sloth, is what they were talking about.
Read more on films shot in Austin: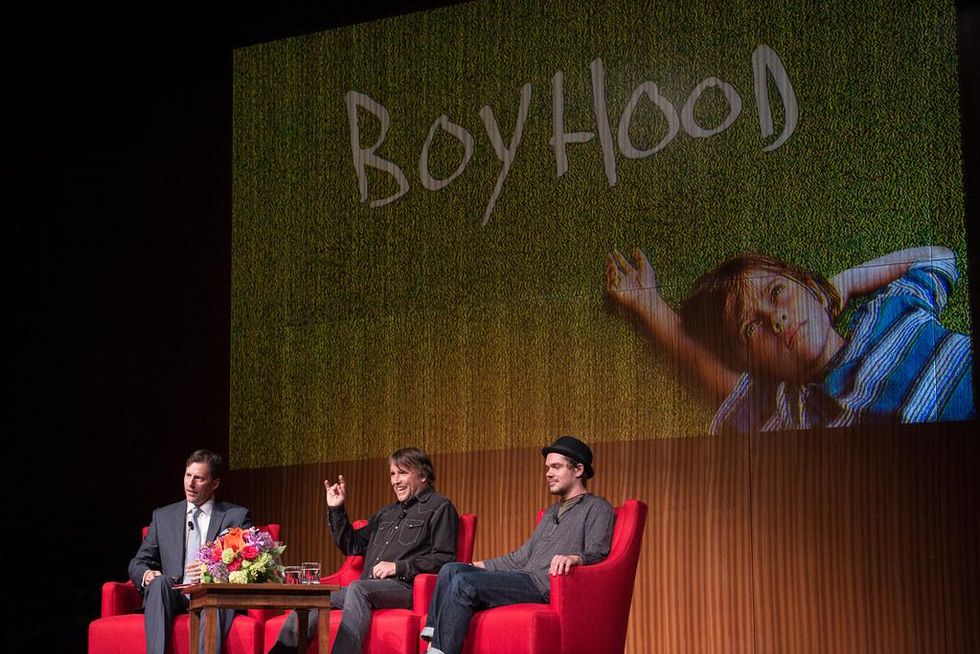 Behind the scenes: 7 movies that filmed in Austin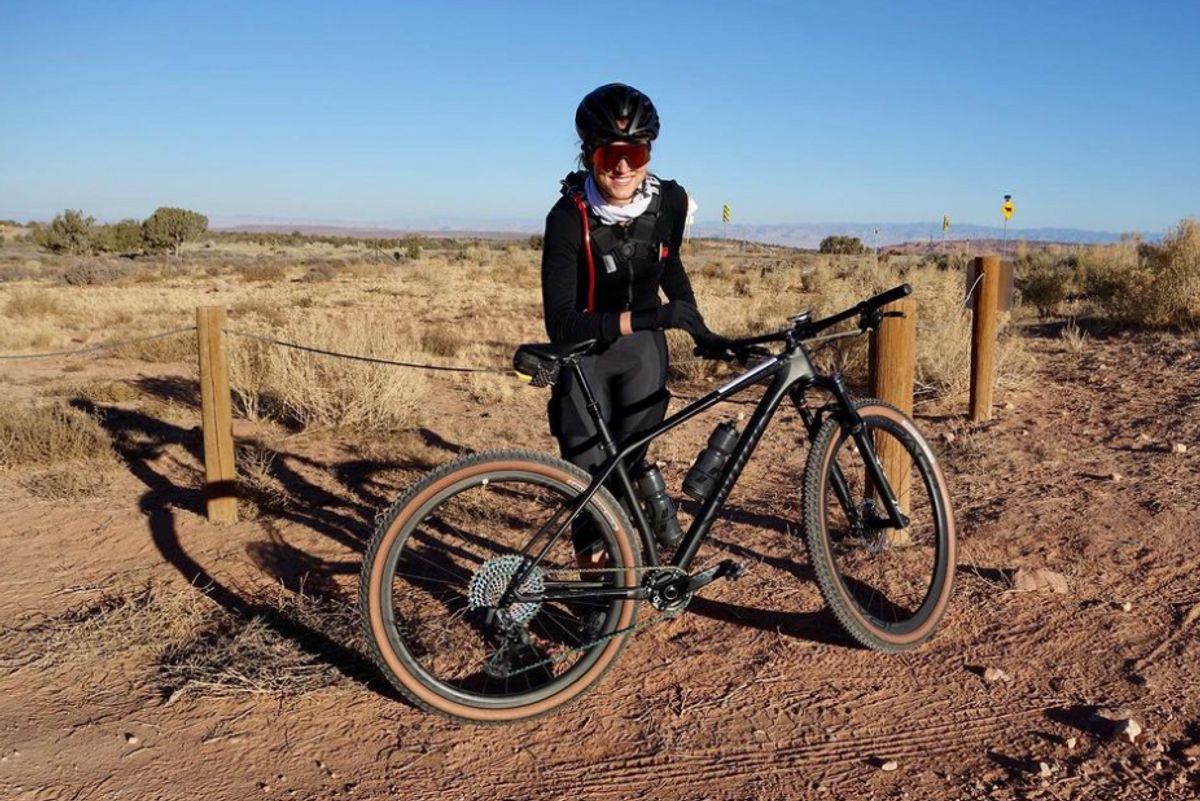 Austin police have charged Kaitlin Marie Armstrong, a local cyclist, for the murder of Moriah "Mo" Wilson.
Wilson, a rising star in the gravel and mountain bike community, was found dead with gunshot wounds inside an East Austin home on the night of May 11 when she was in town for the weekend Gravel Locos race in Hico, Texas.
Police believe Wilson was having a relationship with a man Armstrong was also in a relationship with. The man, another gravel cyclist, Colin Strickland, has since issued a statement on the murder.
In his statement, he said he had a brief romantic relationship with Wilson in October 2021 before he resumed his relationship with Armstrong, but that he remained friends with Wilson. "There is no way to adequately express the regret and torture I feel about my proximity to this horrible crime. I am sorry, and I simply cannot make sense of this unfathomable tragedy.
NEW: Austin professional cyclist Colin Strickland has just released a statement about the murder of cyclist Moriah Wilson, clarifying his relationship with her and expressing "torture about my proximity to this horrible crime." pic.twitter.com/KnIna3mWrE
— Tony Plohetski (@tplohetski) May 20, 2022
Wilson, a 25-year-old Vermont native living in Colorado, had won a slew of races becoming a fan favorite. She had just become a full-time racer this year.
Anyone with information on this crime can contact Austin police at 512-974-TIPS or contact Crime Stoppers anonymously at 512-472-8477.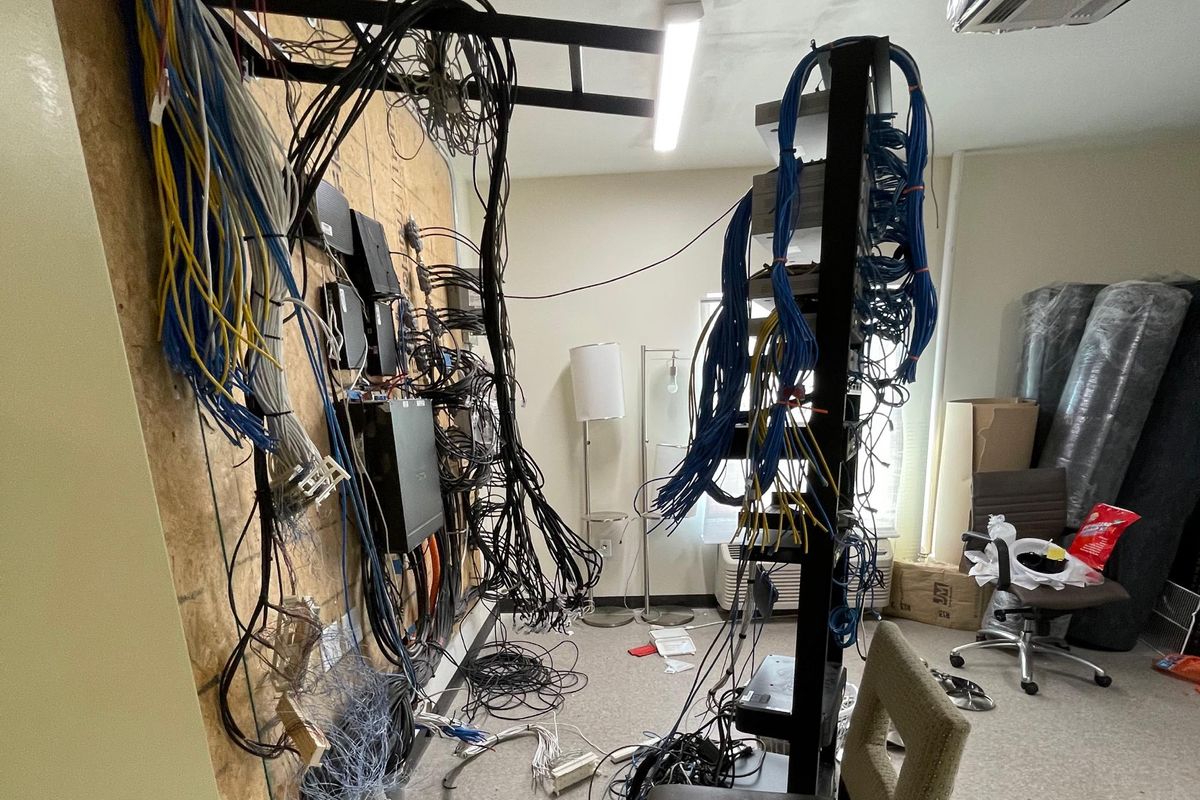 Austin has added 24-hour security to the city-owned Pecan Gardens property, which will be converted into supportive housing for people exiting homelessness, after the former hotel was found with months of damage and vandalism May 5.
The building, which was broken into and stripped of copper and had people illegally sleeping inside of it, has been secured, Kelly said in a Friday press conference. Kelly said the city confirmed a measure to implement 24-hour security, including updates every 60 days until the property opens up as supportive housing.
"We cannot let this happen to any vacant city-owned property ever again," Kelly said. "This blatant act of disregard and criminal behavior will not be tolerated in our community."
The city bought the former hotel in August 2021 for $9.5 million with plans to renovate the property into a 78-unit supportive housing property. Those 55 or older that are experiencing chronic homelessness can qualify to live at the site once it is completed in late 2022-early 2023.
While the council was set to discuss a $4 million deal with Family Eldercare to begin converting the property Thursday, Kelly pulled the item for a later executive session due to security concerns. But the council did approve an item to authorize city leaders to begin negotiating other renovation contracts.
"I want to thank my colleagues for pumping the brakes on this contract and realizing that we owe the community not only an apology, but reassurance that the protection of the assets the city owns is vital to the success of achieving our intended goals," Kelly said.
When the building was found vandalized May 5, Kelly, who presides over the district containing the property, said damage included:
Damage spanning all three floors of the building and is in nearly every room.
The entire hotel was stripped of copper.
Destroyed washers, dryers, air conditioners and electrical wiring.
People sleeping at the hotel without permission.
On Tuesday, Austin's Homeless Strategy Officer Dianna Gray apologized and said there was no security due to a delay in processing the request.
"The intent had been to have security on site previous to this event," Gray said. "It had been requested, and there was a delay in the request, so it had not been initiated. We acknowledge that as a failure and apologize."
Kelly said city staff, the Austin Police Department and the Williamson County Sheriff's Office are investigating what happened at the property and encouraged those who know anything about the investigation to call Crime Stoppers at 512-872-8477.