Get connected with our daily update
With most Central Texas schools resuming school this week amid the latest surge in COVID-19 cases, many parents have found themselves with questions about how to best protect their children.
---
Austonia checked in with Dr. Stanley Spinner, vice president and chief medical officer at Texas Children's Pediatrics & Texas Children's Urgent Care, to get some advice for families as the school year begins.
What do we currently know about how the Delta variant is impacting children?
"It's certainly impacting them in increasing numbers of infection," Spinner said.
There have been more pediatric COVID cases this year than all of last year so far. Austin Public Health reports 6,468 cases this year, with the most in the 10-18 age range.
Spinner said approximately 10% of total positive pediatric cases result in hospitalizations at Texas Children's Hospital. Texas Children's Hospital has between 35-50 children who have been admitted due to COVID-19 on any given day and one-third of those cases are admitted to the ICU, he said. "We're definitely seeing more kids and sicker kids than in the previous parts of the pandemic," he said.
What should parents do to try to safeguard their children?
Spinner said protecting children requires a multipronged approach. The first thing parents should do, he said, is getting themselves and all children 12 and over in their family vaccinated. "With Delta, it's highly contagious. It's very likely they can get infected and infect their children. That's something they have total control over," he said.
He also said wearing masks is critical. "Mask wearing has become such a political issue, but it's clear that wearing a mask protects others from you but also helps protect you from others," he said. He added that families should be careful who they're spending time with. "If you know certain families are vaccinated, having your kids play with those kids and those families is going to be less of a risk." He also recommended following all CDC guidelines such as avoiding large gatherings or visiting high-traffic public areas.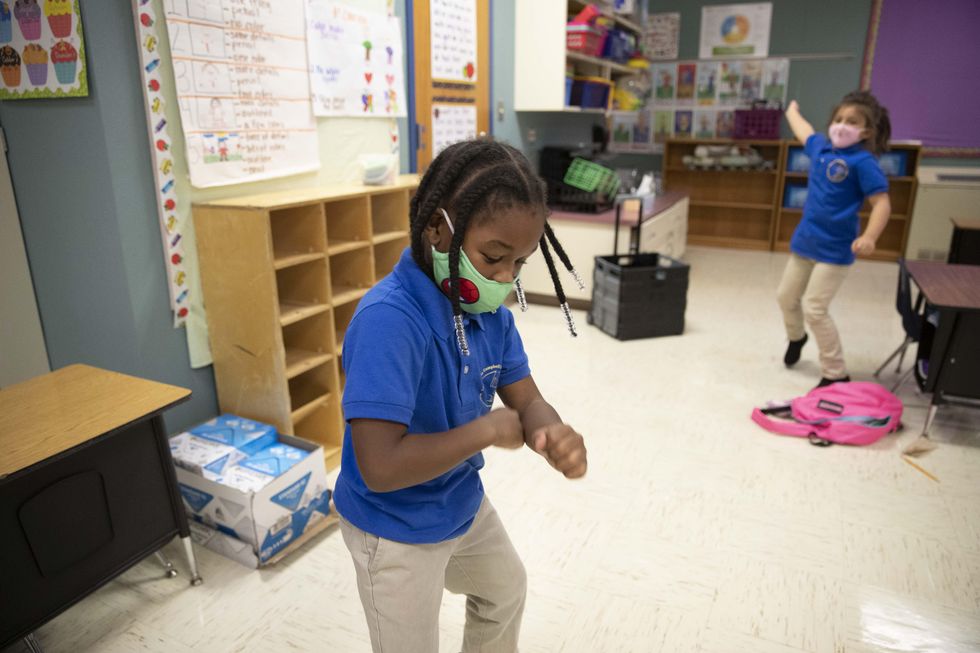 Local school districts are requiring masks this year, despite Gov. Greg Abbott's order against mask mandates. (Bob Daemmrich)
What are your thoughts on sending children back to school?

"It depends on someone's level of risk," he said. "We really, really want kids back in school this year, and we want to try to make it as safe as possible for the kids. We don't want to lock them up at home and keep them from going places, because socializing is so important. I would say that as a general rule of thumb kids are better off being at school. We learned last year that there were so many problems that kids experience, not just with learning but psychosocial. For the vast majority, yes, kids should be in school. The problem is, if you're the parent of a child, you can teach your child to keep his or her mask on, maintain distance from others and keep hands washed, but you can't control what other children do." He added, too, that if a child is immunocompromised or has immunocompromised family members, that changes the equation.
How does the fall look?
In addition to preparing for an increase of COVID cases, Spinner said that hospitals are also expecting to see an increase of RSV (respiratory syncytial virus). "If a school district does not mandate masking, for these kids under 12 that can't be vaccinated, I think we're in for a pretty rough next few weeks," he said.
Local school districts like Austin ISD and Eanes ISD are currently implementing masking. However, court battles in other Texas cities could stop the practice if ruled in favor of the governor's ban against mask mandates.
Spinner added that he is hopeful a vaccine will be released for elementary-age students in the next three months or so.
Pediatric research trials are underway for both the Pfizer and Moderna shot with the first doses for six-year-olds and older expected to be available by the end of the year or possibly by the beginning of this year since the FDA will need to approve it, drug reps told NPR.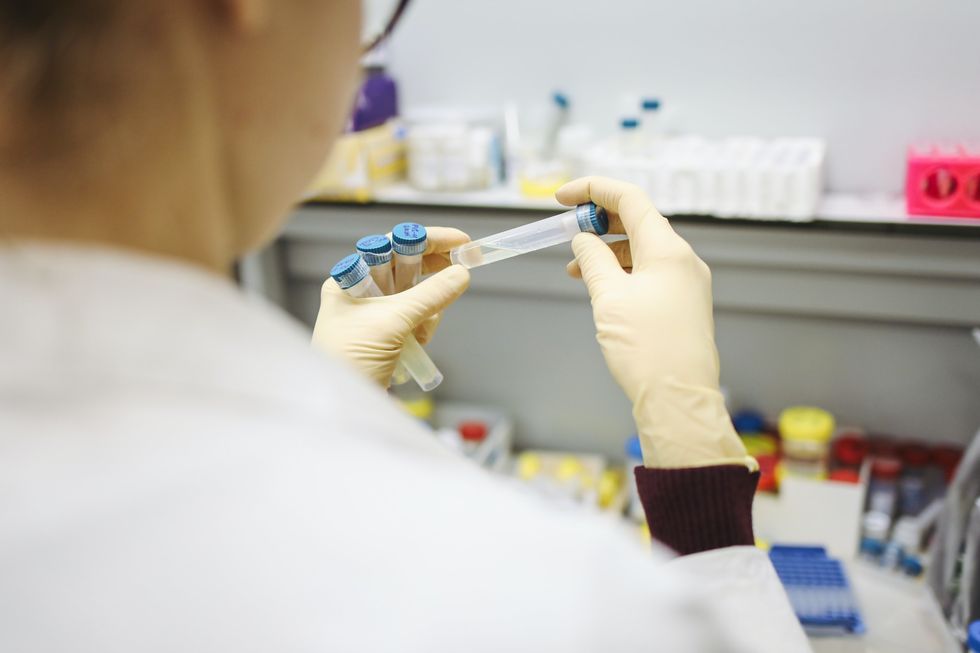 Research trials are being conducted for pediatric COVID vaccines. (Pexels)
What final advice do you have for parents, given Austin's COVID surge?
"I think people just need to know this is still a real threat. They need to take it seriously. Kids are not immune to this disease. They can get it, they can get really sick, and they can transmit it. This is not the time to ignore it. Everyone needs to hunker down and get serious about it before we see it get even worse."
The most up-to-date information from the CDC can be found at www.cdc.gov.

Airbnb has revealed how many gatherings its "Under-25 Anti-Party System" has blocked since its implementation in the summer of 2020.
The system, which prevents guests under the age of 25 from booking entire home listings if they have fewer than three positive reviews, blocked more than 48,000 "potentially disruptive" parties statewide. More than 4,100 potential parties were blocked in Austin in 2021.
The anti-party system was implemented first in Canada after a house party ended with three people dead. It was then brought to the States a little over six months later. Airbnb said the initiative has resulted in a "meaningful drop" in destructive bookings.
From summer 2020 to summer 2021, the capital city fell relatively low on the list nationwide with 3,800 blocked. Los Angeles topped the list for most parties blocked at 15,000, with Atlanta and Chicago following closely behind at 12,000 and 10,000 blocked bookings, respectively. Blocked bookings in Dallas nearly doubled Austin's at 7,000.
Additionally, Charlotte and Las Vegas beat out Austin with 5,100 and 4,500 blocked bookings.
For those under the age of 25, never fear, you are able to book on Airbnb as long as you have a good Airbnb history or if you're making a single room or long-term rental reservation.
Tesla's fourth-quarter earnings report revealed that Model Y production started late last year at Giga Texas, meeting the company's timeline goal.
Deliveries will start, Tesla says, after final certification. Following that, Tesla will start on its Cybertruck, which CEO Elon Musk has been test-driving around Giga Texas this week.
"We aim to increase our production as quickly as we can, not only through ramping production at new factories in Austin and Berlin, but also by maximizing output from our established factories in Fremont and Shanghai," the company wrote in its quarterly report.
The latest quarter report comes as Giga Texas, the factory in southeast Travis County also serving as Tesla's headquarters, is poised to be a critical piece in Tesla's growth.
Tesla also flexed a 65% year-over-year revenue hike in the quarter. The stronger than expected results also show the company reporting a net income of 2.32 billion.
And, automotive revenue totaled $15.97 million, a 71% year-over-year rise.
But the year ahead could be an uphill battle for the automaker. The report mentions that Tesla factories have been running below capacity for several quarters, and warned supply chain issues could carry through 2022.
Musk said the fundamental focus for this year is scaling outward and described constraints in the past year as "chip drama central." A new Department of Commerce report notes a few types of chips are particularly affected by the shortage, including legacy logic chips used in automobiles, medical devices and other products.
The chip limitations have shifted the company's ambitions, with Musk saying Tesla won't be introducing new vehicle models this year. For now, focus will turn to work on engineering and tooling to create future vehicles.
Still, deliveries are seeing increased performance. Tesla reported a delivery record of 308,600 electric vehicles that surpassed analyst predictions.
Tesla is also reporting a 27.4% gross margin, up less than a percent since the previous quarter.

Tesla mentioned plans to grow manufacturing capacity as quickly as possible, setting a goal of 50% average annual growth in vehicle deliveries.
Other updates from Tesla's quarter report include the unveiling of a fleet of new Tesla Semi electric trucks and an expansion of its experimental driver assistance systems testing program known as FSD Beta.