Get connected with our daily update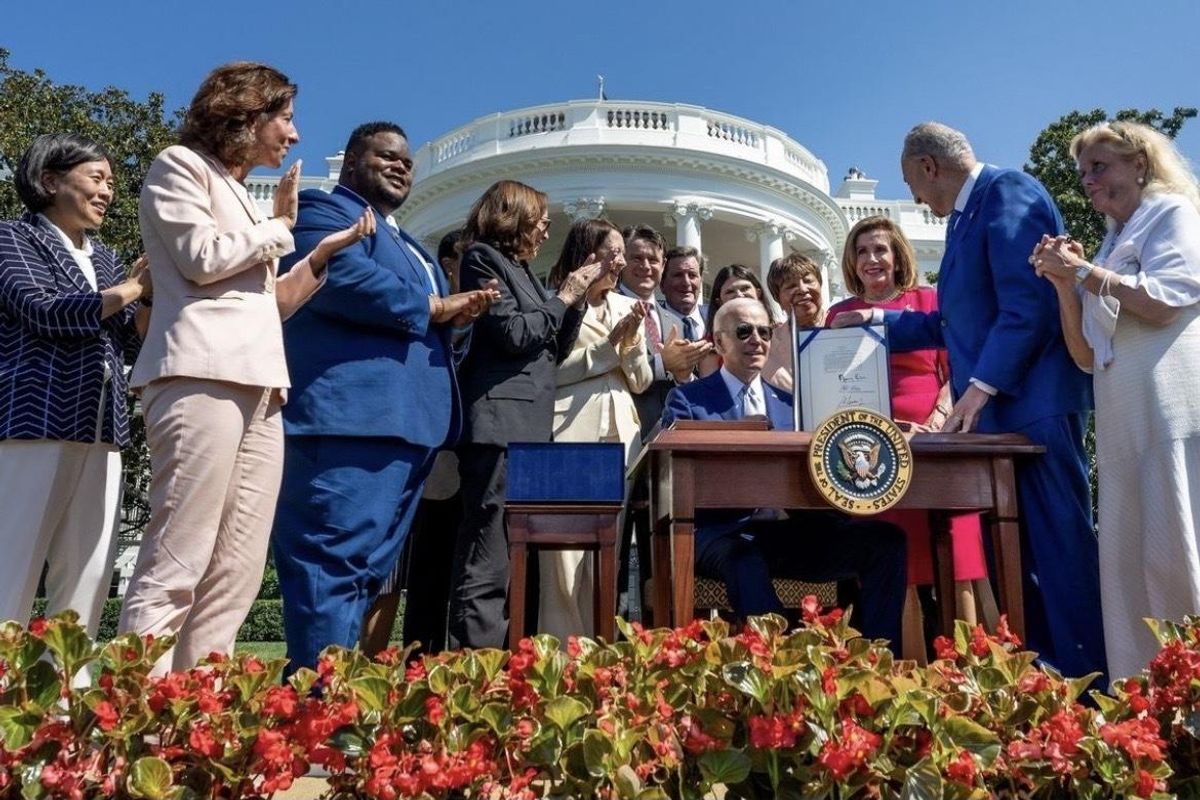 President Joe Biden signed the CHIPS and Science Act into law on Tuesday, a move that the White House says will unlock hundreds of billions more in semiconductor investment across the country.
Part of that investment could make waves in Central Texas, where semiconductor companies have laid the groundwork for more plants and jobs as a global shortage of semiconductors continues.
For example, Samsung already had a $17 billion semiconductor factory in Taylor on the way. Then in July, documents filed with the state showed that the tech giant is considering 11 chipmaking facilities in the Austin area that it'd build over the next two decades. The proposed $192.1 billion investment would bring more than 10,000 jobs.
\u201cThe CHIPS Act will supercharge our efforts to make semiconductors here in America. It will make cars, appliances, and computers cheaper and lower the costs of everyday goods. And, it will create high-paying manufacturing jobs across the country.\u201d

— Joe Biden (@Joe Biden) 1659828240
Micron Technology is another giant that could make a multi-billion regional investment.
At the start of the year, Micron Technology was reportedly considering a new plant in neighboring Caldwell and Williamson counties, though California, North Carolina and Arizona were also being reviewed as potential sites for the plant.
On Tuesday, Micron announced plans to invest $40 billion between now and 2030 for chip manufacturing in the U.S.
In a public video statement, CEO Sanjay Mehrotra noted how semiconductors are essential to many tools that are a part of everyday life such as computers, smartphones and cars.
"Today is a proud moment for the global Micron team and a strong step forward for American high tech manufacturing leadership," Mehrotra said. The company said specific plans for the investment will be made available in the coming weeks.
\u201cToday, we announced plans to invest $40 billion in the U.S. through the end of the decade to build leading-edge memory #manufacturing. Our investment will create 40k American jobs and strengthen U.S. supply chains. Watch this space! #jobs #innovation https://t.co/WPePuDVJs6\u201d

— Micron Technology (@Micron Technology) 1660050842
Recently, the city has made efforts to train Austin residents for the kind of roles companies like Micron and Samsung would try to fill. A couple of months ago, the city announced a "hire local" plan with Workforce Solutions to help people in fields like manufacturing and information technology get training to move up in their careers.
The bipartisan bill includes $52 billion in semiconductor subsidies. Nationwide, these incentives could create thousands of jobs and multiple fabs, the Semiconductor Industry Association estimates. Some of that could happen in the Austin area from companies looking to expand.
NXP Semiconductors is weighing a $2.6 billion expansion and Infineon Technologies is looking at a $700 million expansion. Respectively, those two could add 800 and 100 jobs.
Central Texas has a reputation as a major hub for semiconductors, and the competition with other areas could ramp up in the coming years as others like Qualcomm and Intel consider new facilities. Dallas-based Texas Instruments also celebrated the passing of the CHIPS Act.
"TI has an exciting manufacturing investment roadmap and these provisions will be meaningful to the development of our 300-mm water fabs in Texas and Utah," the company said in a Tuesday Twitter post.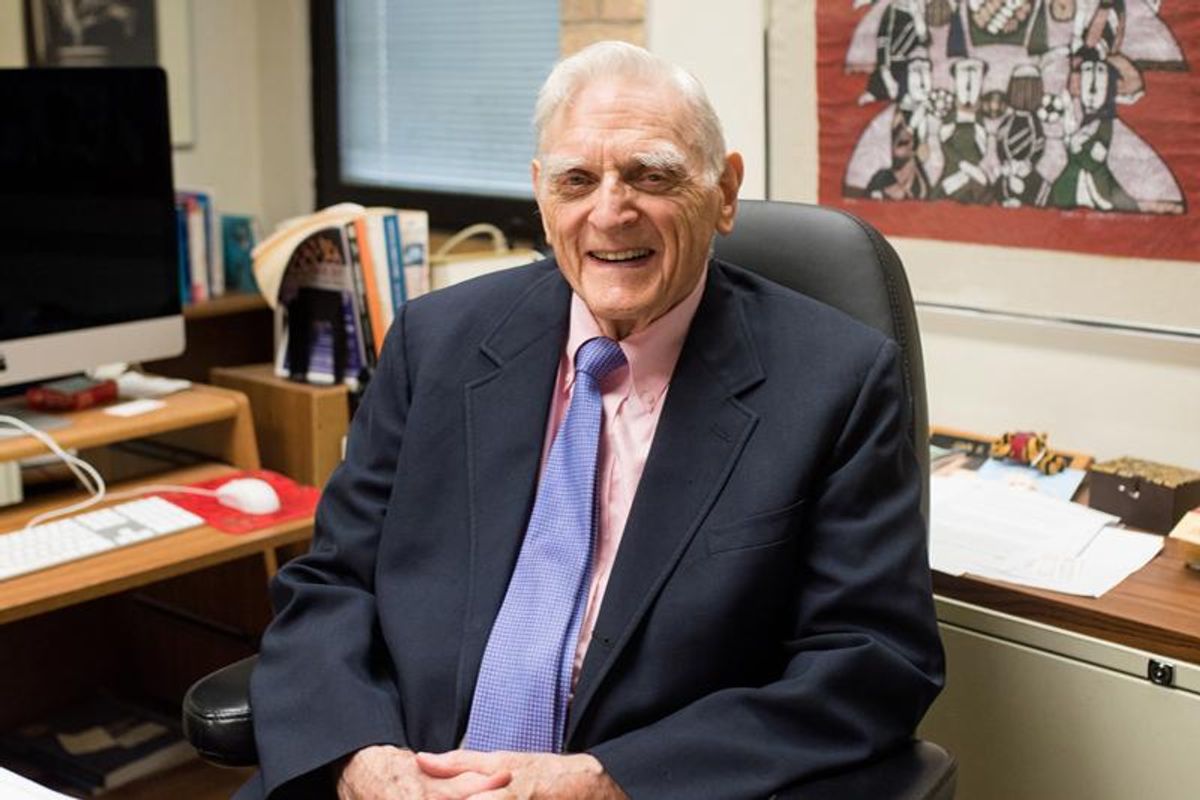 The lithium-ion battery industry, a multi-billion sector that shapes our everyday lives with its use in products like phones and EVs, came to be what it is now due to a professor at the University of Texas at Austin.
John B. Goodenough has more than lived up to his name. He turned 100 years old in July, after a distinguished career in which he did foundational work for world-changing industries, and won the Nobel prize in chemistry along the way.
He came to UT in 1986 after a decade at the University of Oxford. While in England, he was a professor and head of the Inorganic Chemistry Laboratory, where he made the lithium-ion battery discovery.
It was also during this time at Oxford that Goodenough met Arumugam Manthiram, who has long seen Goodenough as a role model.
"I heard of the chance to work with him in 1985 and that entirely changed my life," Manthiram said. "In other words, if I did not have that opportunity to go and work with him in 1985, I wouldn't be what I am now."
Now, with a group of about 35 students and postdoctoral fellows, Manthiram researches battery safety and lifespan at UT.
Manthiram says this research explores how we might be able to bring down battery costs, increase driving range and prevent toxicity when manufacturing the batteries. It's an area of work Goodenough is still curious about, and talked to Manthiram about earlier this week.
"When we were talking three times he asked me, 'Are we getting good results?'" Manthiram said. "Meaning, are we getting good results from our research data?"
Manthiram went on to note how Goodenough still isn't retired and maintains an enthusiastic outlook.
"Even at 100 years old, he still thinks, 'are we getting good results?'" Manthiram said.
Born to American parents in Jena, Germany in 1922, Goodenough built up years of expertise before Oxford and UT. During World War II, he was a meteorologist in the US Army. After that, he attended the University of Chicago, where he received a doctorate in physics in 1952.
Still, the detail that he's most known for is the development of the rechargeable battery given its massive impact on how we function today and its key role in shaping the transportation industry and inviting cleaner energy.
"It has revolutionized our lifestyle," Manthiram said. "And it is part of our daily life. And that was made possible because of the batteries which are lighter and store more energy so that we can use them for a longer time."
Given the impact of the rechargeable battery, it was only fitting that UT hosted a birthday symposium to honor Goodenough's achievements, inviting other world-renowned scientists and guests from the U.S. Department of Energy.
But it's not only his scientific discoveries that make Goodenough a person drawing so much celebration.
"He is a great scientist, I think everybody knows, but he's also a great human being," Manthiram said.
Manthiram says he's generous, thoughtful and unassuming, and it's all shown in the way he carries himself even in a field he's a pioneer in.
"When we discuss science or engineering, many times, he will say, 'I want to learn,'" Manthiram said. "That tells you that he doesn't assume that he knows everything. He has an open mind and he's willing to discuss with the people to understand more."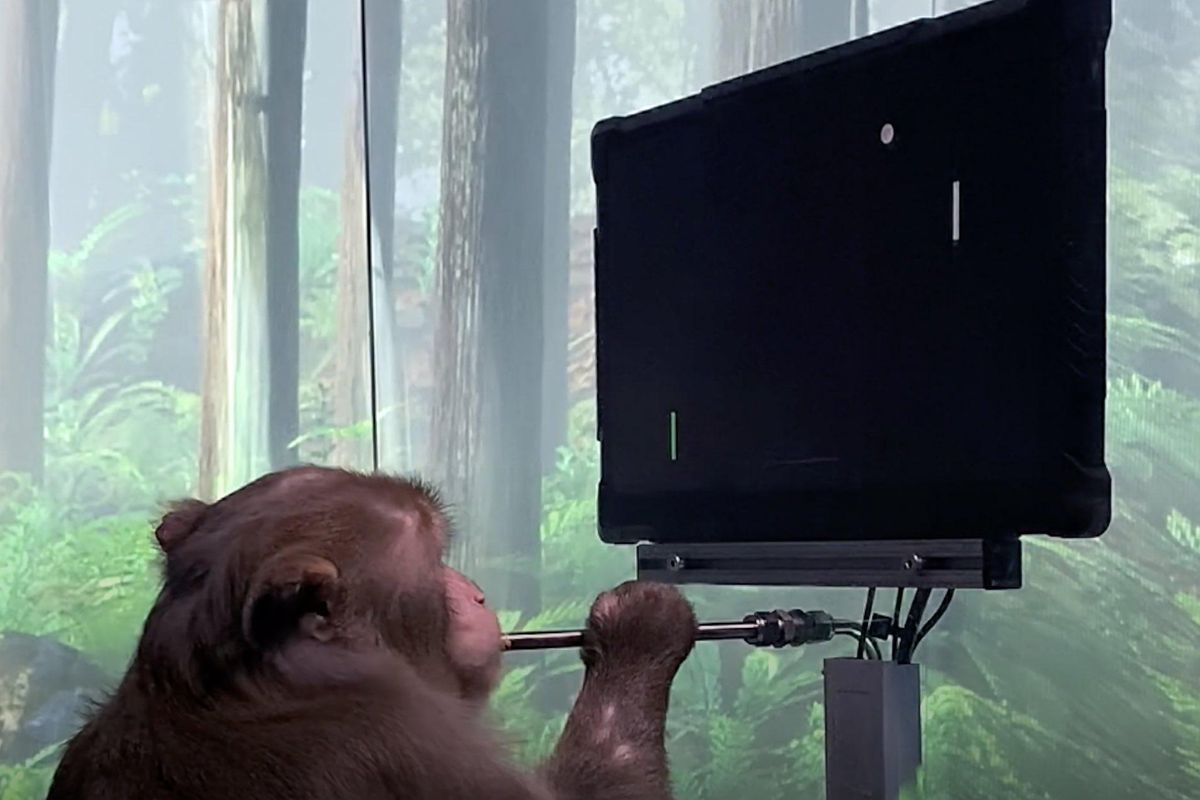 The Physicians Committee on Responsible Medicine protested outside Austin City Hall yesterday over animal testing at the facilities of the brain microchip company. During an initial round of testing, eight monkeys were euthanized, Neuralink says.

On top of the protest, the committee:
Sent a letter to Mayor Steve Adler requesting him to investigate the company
Plans to run ads on Capital Metro buses about the matter
The group also says they're suing the University of California, Davis where testing on monkeys was funded by Neuralink. The institution has reportedly declined to release videotapes and photographs of the testing.

Founded in 2016, Neuralink is one of Musk's many ventures on top of companies like Texas-based Tesla and Boring Company. Earlier this year, Musk said the plan is to make Neuralink tech available for people with spinal cord injuries next year, pending FDA approval.