Get connected with our daily update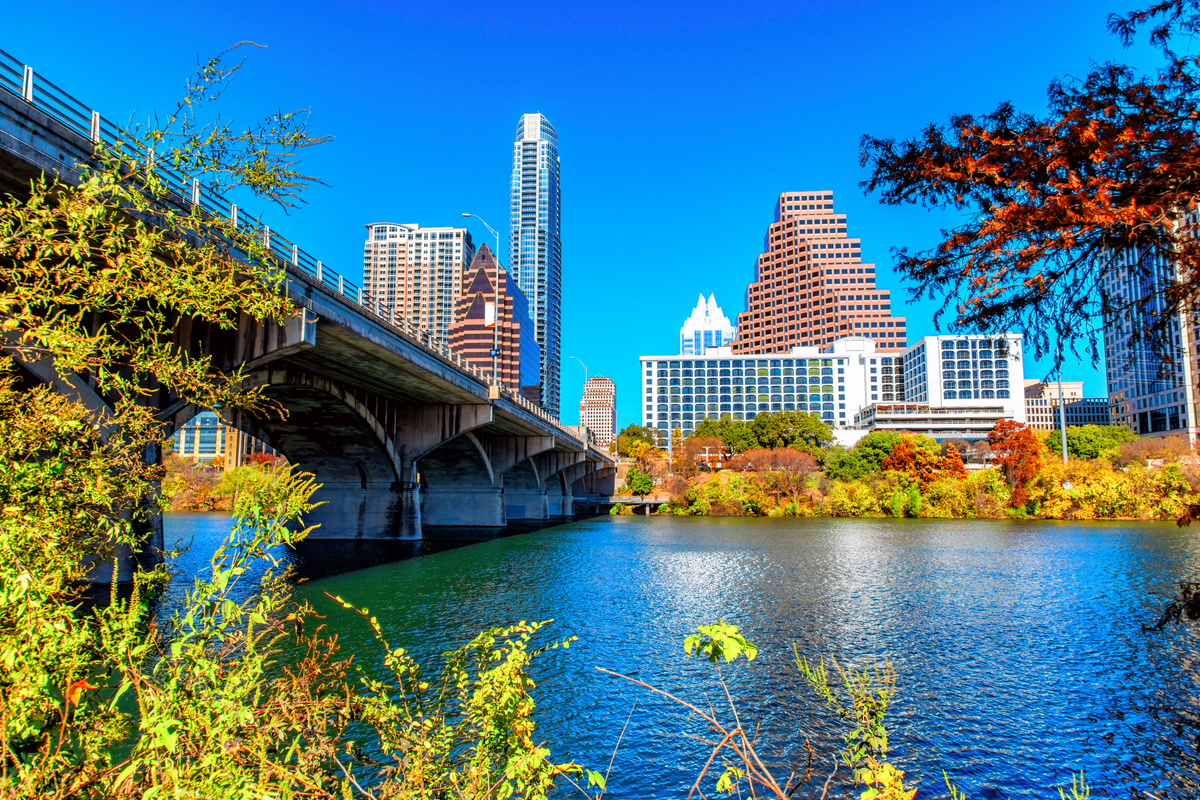 Austin is in for an early start to what is threatening to be an unseasonably hot summer.
So far, this month has been the hottest May on record with Camp Mabry reporting an average temperature of 82 degrees, compared to the National Weather Service's recorded average of 74 degrees from May 1-10.
Austin has been an average of 8 degrees hotter than normal this month—the hottest May since 1898. NWS meteorologist Keith White told Austonia that Austinites have La Niña to thank for this sweaty summer.
What is causing the heatwave?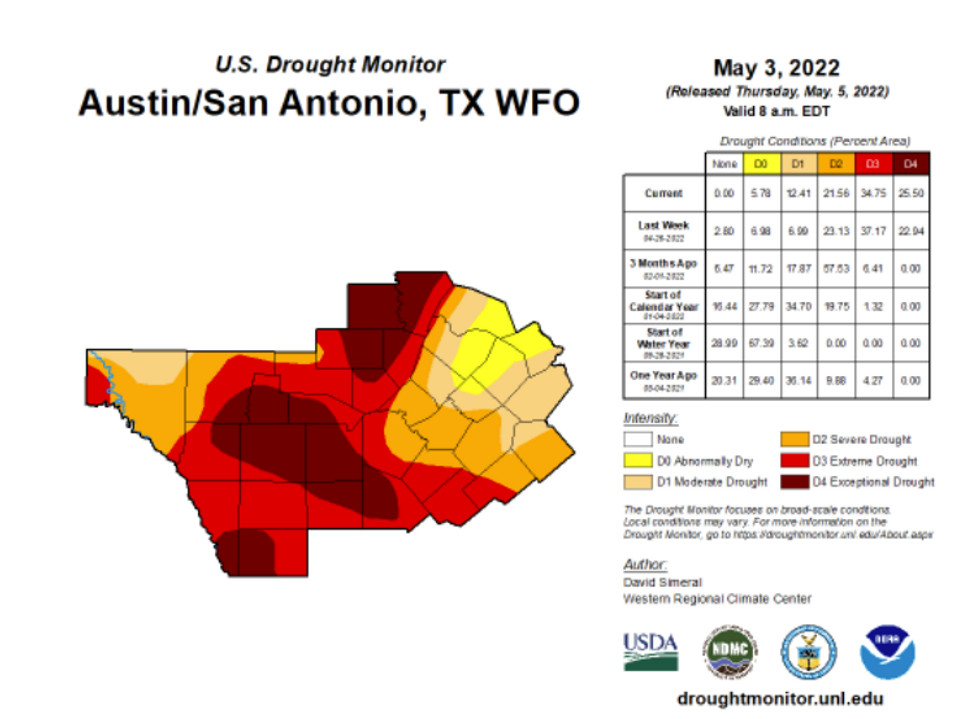 A phenomenon characterized by cooling waters across the central and eastern pacific oceans, La Niña tends to cause cooler and wetter conditions in the northern U.S. but warmer and drier conditions across Central Texas. We would typically be on our way out of La Niña at this time of year, according to White, but the heat can be turned around with a little rain.
White explained that the sun is able to heat dry ground—due to the drought and La Niña—more efficiently than wet ground. West Austinites might be feeling more of the heat, as the drought has been worse west of town.
Austin is entering its rainy season, which tends to fall between May and October. The last 30 days have seen about 2-4 inches of rain, which is just a touch below average, but White said the end of May is looking rainy, which could quell the heat.
"There will be some dependency on if we're able to pick up some more beneficial rains here," White said. "While at least over the course of the next week it looks likely to remain dry, there may be some rain chances returning toward the end of May."
Does a record-breaking May mean a record-breaking summer?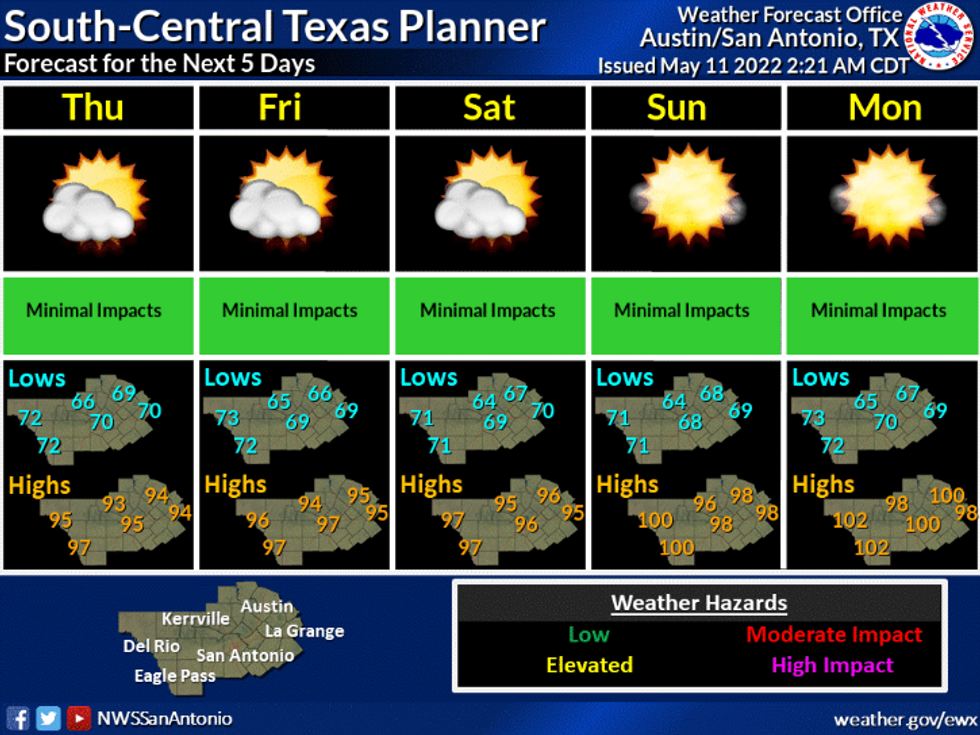 Not necessarily, though in part due to climate change, all of the top five hottest summers have been recorded since 2008 with the hottest to date in 2011. Meanwhile, 2021 was only the 38th hottest summer on record.
White said that means climate variability is superimposed against climate change, meaning temperatures are gradually rising, but the amount of rain we receive could make a huge difference.
While 2011 saw more than 90 100-degree days, 2021 only saw 12 100-degree days.
"As our climate warms, the risk of excessive heat will increase because you're taking the average temperature and moving it up," White said.
How to stay safe and cool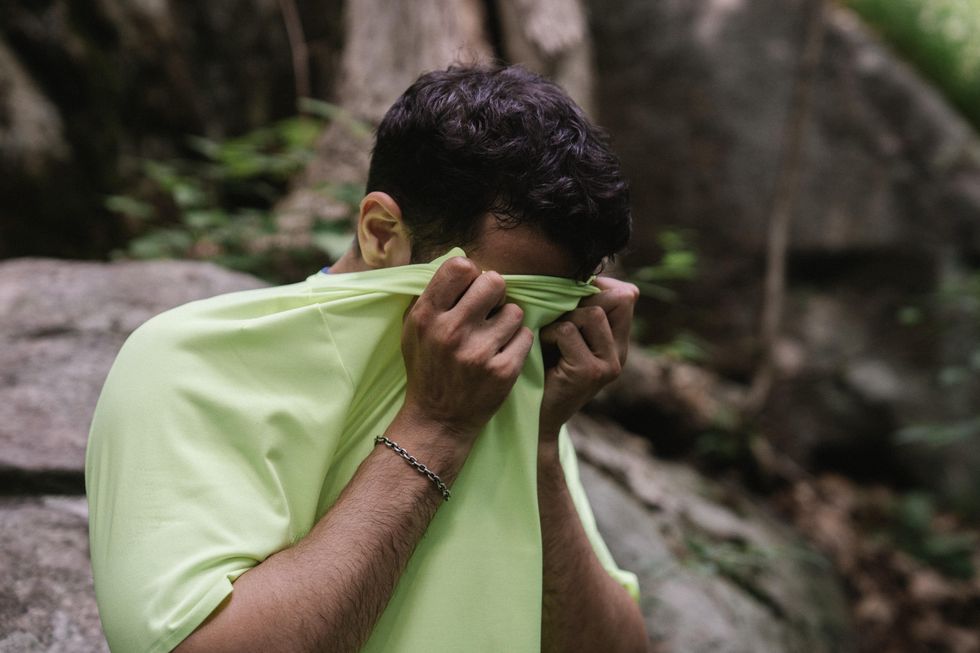 (Pexels)
With rising temperatures, there is always a risk of heat-related illness. In fact, White said last weekend there were 29 heat-related illness calls to Austin EMS.
The best way to avoid getting sick in the hot Texas summer is to wear light clothing, drink lots of water, take breaks in air-conditioned areas and familiarize yourself with symptoms of hyperthermia.
And prepare yourself for the first half of August, which is traditionally the hottest time of year.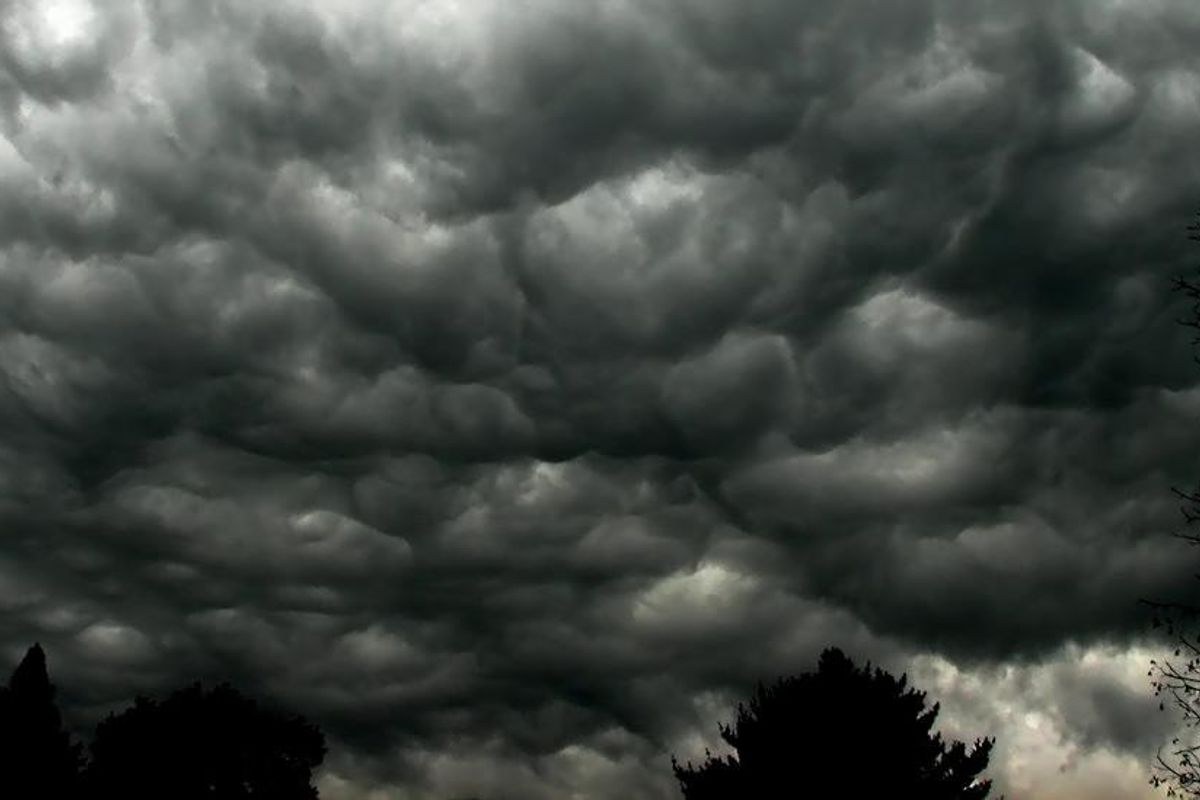 After a glimpse of sunny Austin springtime weather, a Hazardous Weather Outlook is in effect in Central Texas with severe storms possible Monday afternoon and night.
Temperatures will continue to reach highs in the low 80s, but scattered showers and thunderstorms are possible as the day progresses.
Most of Travis County and the entire I-35 corridor to the south have been labeled with a "marginal" chance for isolated heavy storms, while northern Travis County, most of Williamson County and all of Burnet County are given a "slight" risk. If storms are to occur, large hail and damaging winds could come with the strongest storms.
Sunny skies are expected to return by Tuesday afternoon and continue throughout the week, with high temperatures climbing to the low 90s Tuesday before settling in the 70s and 80s for the rest of the week. Dry winds, with gusts up to 20 miles per hour, bring the area to Critical Fire Weather conditions Tuesday-Friday.
Scattered thunderstorms are possible tomorrow afternoon. If they develop, large hail and damaging winds could accompany the strongest storms. Elevated to Critical Fire Weather Conditions return Tuesday afternoon as drier air and gusty winds settle into South-Central Texas. pic.twitter.com/U2wVXc8vXf
— NWS Austin/San Antonio (@NWSSanAntonio) April 3, 2022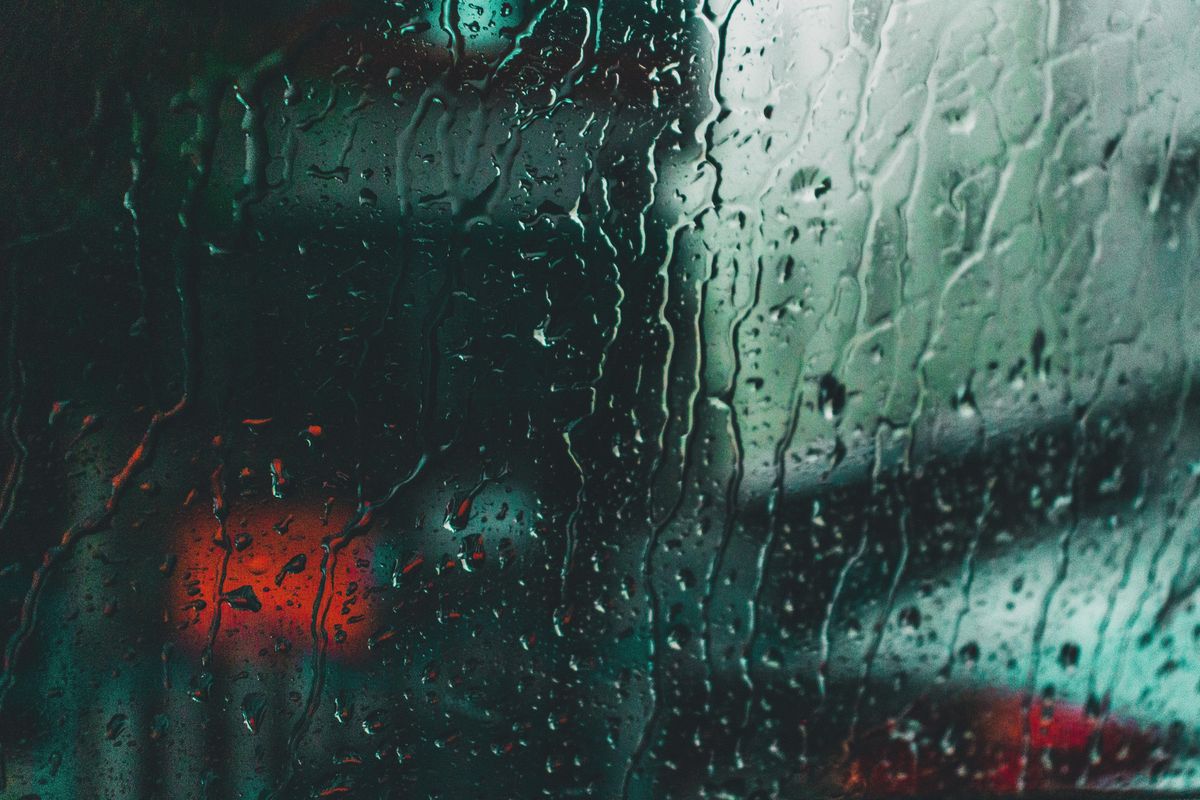 Austin is going to get some well-needed rain overnight, but it could bring more severe weather to the area again.
After a few weeks of swinging temperatures and severe weather, Tuesday is going to be tame with clouds and a slight chance of rain all day. With a low temperature of 65 degrees and a high of 81, the highest chance of rain will be from 6-10 a.m. on Tuesday.
The rest of the day is expected to be breezy and cloudy with a wind advisory is in effect from 1-4 p.m. Then an overnight thunderstorm kicks in from around 1-6 a.m. on Wednesday morning.
The only chance for rain during the next 7 days will be Tue/Wed. Possible severe storms. Otherwise Fire Weather is the main concern. BE CAREFUL WITH FIRE! pic.twitter.com/KKnu3FgMMF
— NWS Austin/San Antonio (@NWSSanAntonio) March 27, 2022
While the storm looks as though it will be more severe for Dallas and other Texas areas, according to the National Weather Service, Austin is in the marginal danger zone. Locals can expect to see hail, damaging winds and possibly tornadoes.
It should be back to business as usual by later in the morning on Wednesday, by 9 a.m. it should be sunny again and by afternoon temperatures will go into the mid-80s.