Get connected with our daily update
Outpacing the percentage vaccinated in Texas—61% fully vaccinated—the city is closer to reaching herd immunity, which was once thought to be a 70%, but has since increased to a higher vaccinated population. Of those 12 and older, 80% have received at least one dose in Austin.
Local officials hoped to reach the 70% mark by Labor Day weekend, but vaccinations were conducted at a slower rate as most who were eager to get it, got it as they became widely available. The challenge then turned to vaccinating those that are hesitant for a number of reasons including ideology, health concerns or distrust of the government, which APH has focused outreach efforts toward.
Those efforts have been focused on the Black and Hispanic populations that have fallen behind in getting vaccinated with 34% and 47% fully vaccinated, respectively.
Despite the milestone, it might not mean COVID-19 will be less prevalent. The Delta variant's virality has led health officials to believe the herd immunity threshold should be 80% instead of the originally stated 70%. The Centers for Disease Control and Prevention last month revealed the Delta variant was as contagious as chickenpox, which has a herd immunity threshold of at least 90% vaccinated.
Additionally, a portion of the population—kids under 12—are unable to even get the vaccine, setting back further progress toward herd immunity. But Pfizer announced Monday its vaccine works for children ages 5 to 11 and will seek FDA approval soon.

Local health officials are encouraging everyone eligible to get the COVID vaccine to help relieve hospitals. While COVID hospitalizations have been declining in recent weeks, ICUs continue to be majorly impacted with unvaccinated individuals, who are staying sick longer, according to Austin Public Health.
Elon Musk is holding true to his promise to make space tourism accessible. The world's first all-civilian space mission made history yesterday evening when SpaceX launched the Inspiration4 crew into orbit at NASA's Kennedy Space Center in Merritt Island, Florida.
In a spacecraft fashioned from a used Crew Dragon capsule and Falcon 9 rocket, the Inspiration4 crew will remain in space for three days, where they will perform medical experiments, before touching back down to the Atlantic Ocean on Sept. 18.
The spacecraft lifted off around 7 p.m. Wednesday.
The team was quick to share the wonder with a video of the blue planet from the ship's cupola window.

Who's on the crew?

Jared Isaacman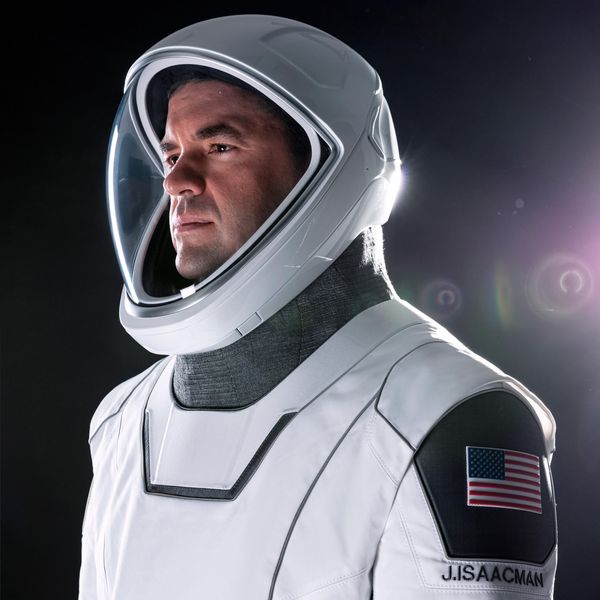 Serving as the mission commander, Isaacman is a tech entrepreneur and the founder and CEO of Shift4 Payments. The billionaire financed the trip.
Sian Proctor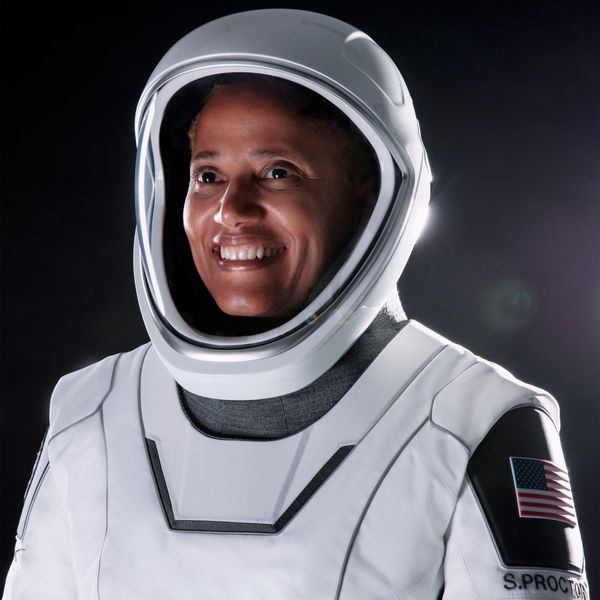 A geoscientist, science communicator and actress, Proctor is the mission's pilot.
Hayley Arceneaux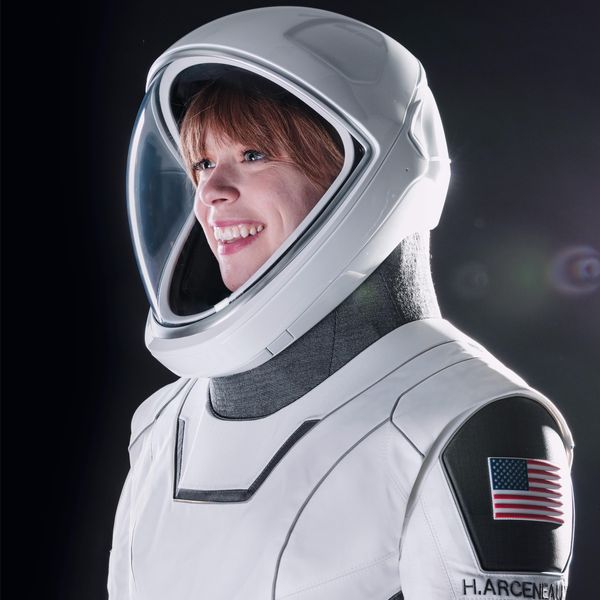 Bone cancer survivor, physician assistant for St. Jude's and now the youngest American to make it to space at 29, Arceneaux is the chief medical officer.
Chris Sembroski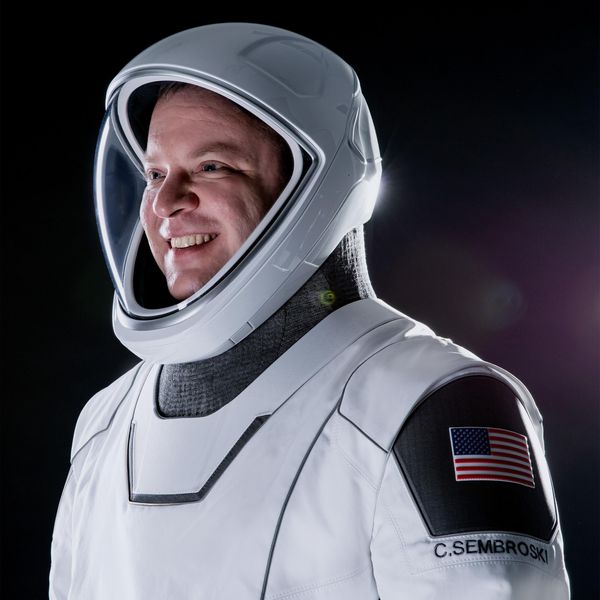 The team's mission specialist, Sembroski is a data engineer and an Air Force Veteran.
While drawing from experiences from professional crews prior, the four members of Inspiration4 will be tested for balance and perception both before and after to compare the tests, a common practice for professional astronauts.
Data about the crew's "movement, sleep, heart rate and rhythm, blood oxygen saturation, cabin noise and light intensity" will be monitored while they're in space, according to a release, and will continue to be monitored even after they land. Since fewer than 600 people have been to space before, this data is scare and highly valuable to SpaceX and others who wish to plunge deeper into the vastness of the cosmos.
SpaceX President Gwynne Shotwell said she is proud to be "paving the way for a future where space is more accessible" in a statement.
"We are so proud that they entrusted us to fly them," Shotwell said. "On behalf of all SpaceX employees, I want to thank the crew and their families for allowing us to be a part of their historic mission."
The mighty woolly mammoth may walk again if Austinite, entrepreneur and multi-CEO Ben Lamm has anything to do with it.
Outspoken about the effects of climate change and inspired by the idea of the possibility of bringing back the woolly beast by Harvard University's Dr. George Church, Lamm, former CEO of Austin AI company Hypergiant, used his business-building expertise to put the hypothesis to the test.
Thus, the company Colossal Biosciences was born, spearheaded by the entrepreneur and geneticist. After raising $15 million in venture funding and hiring a team of technologists, operations were kept under wraps for the past two years until the company was ready to reveal itself.
The 19-person team is split between three cities: software and hardware in Austin, biology work led by Church based at Harvard in Boston, and commercialization for biomedical industries in Dallas.
Colossal plans to resurrect the mammoth using CRISPR technology "to apply advanced gene-editing techniques" on genomes of existing Asian elephants. According to Lamm, Colossal will birth its first batch of mammoth calfs in four to six years, after an 18-month artificial gestation period. Once Colossal has mastered the mammoth, the company has the potential to pioneer the preservation and de-extinction of other species.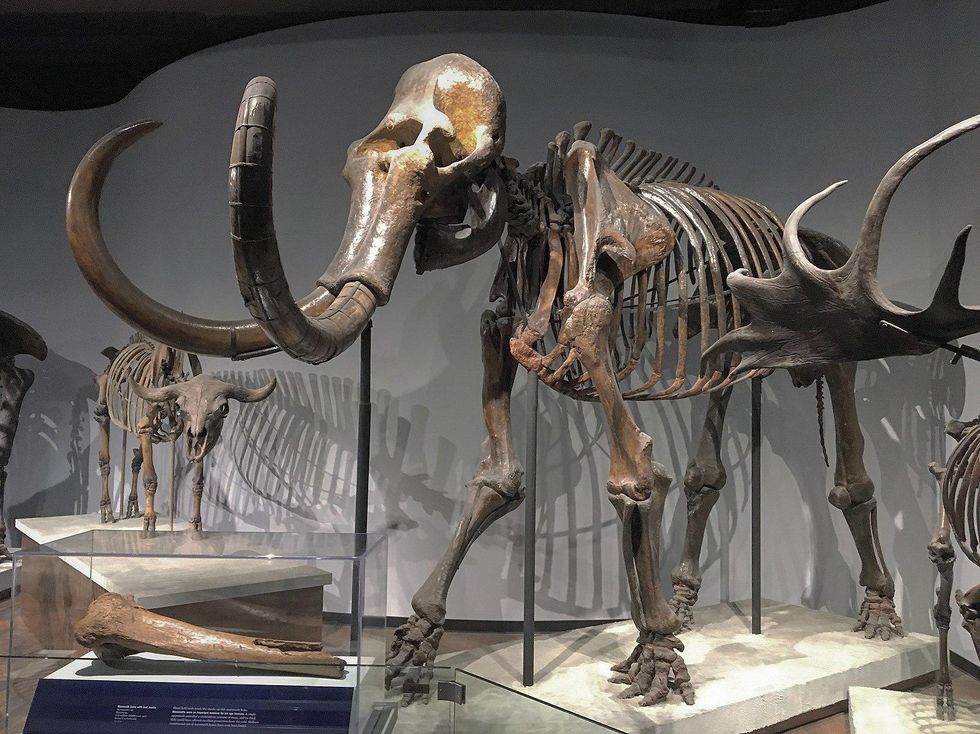 Wooly mammoth fossil skeleton on display at the Field Museum of Natural History in Chicago. (CC)
"Never before has humanity been able to harness the power of this technology to rebuild ecosystems, heal our Earth and preserve its future through the repopulation of extinct animals," Lamm said. "In addition to bringing back ancient extinct species like the woolly mammoth, we will be able to leverage our technologies to help preserve critically endangered species that are on the verge of extinction and restore animals where humankind had a hand in their demise."
More than 1 million animals, plants and fungi are at risk of extinction worldwide, according to a 2019 report from the United Nations. The company says reintroducing previously extinct species will help revitalize and recover lost ecosystems and have the potential to reverse the effects of climate change.
"If you look at the loss of biodiversity in this terrible tragedy that's upon us with man-made climate change, one of the things that sticks out is that between now and 2050 we're gonna lose 50% of biodiversity," Lamm said.
Reintroducing the mammoth will help restore the Arctic grasslands, which have climate change-combatting properties including carbon sequestering, methane suppression and light reflection. The Asian elephant's DNA is 99.96% similar to a mammoth, so the hybrids will be genetically prepared to withstand the cold and likely share the same physical characteristics, like its long coat.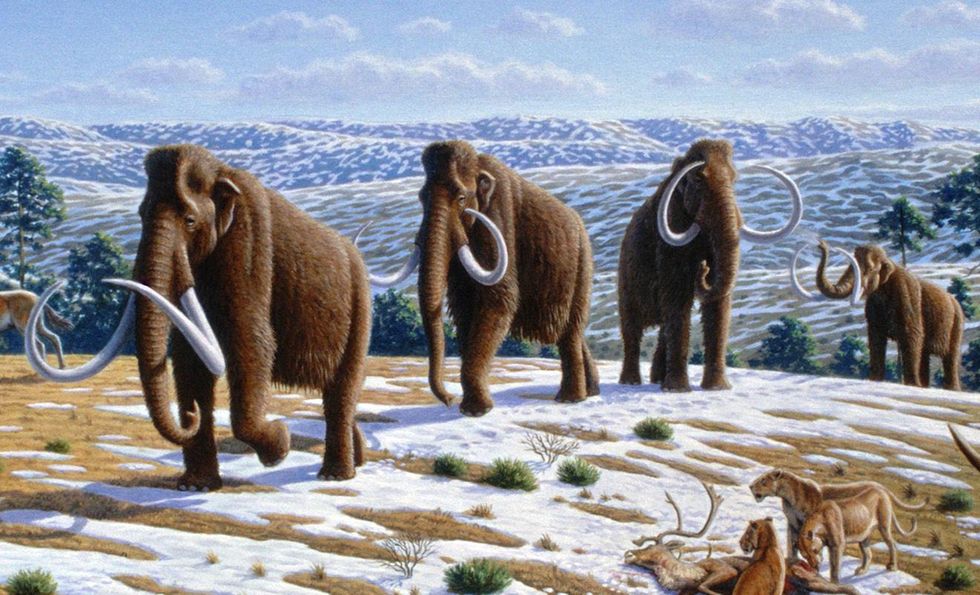 Woolly mammoth's will help restore the Artic grasslands if brought back. (CC)
"Technologies discovered in pursuit of this grand vision–a living, walking proxy of a woolly mammoth–could create very significant opportunities in conservation and beyond, not least of which include inspiring public interest in STEM, prompting timely discussions in bioethics, and raising awareness of the vital importance of biodiversity," Church said.
The mission will be funded by a host of investors including Thomas Tull, the billionaire businessman of Tulco LLC and former CEO of Legendary Entertainment, Breyer Capital, Draper Associates, Animal Capital, At One Ventures, Jazz Ventures, Jeff Wilke, Bold Capital, Global Space Ventures, Climate Capital, Winklevoss Capital, Liquid2 Ventures, Capital Factory, Tony Robbins and First Light Capital.
Lions and tigers and bears are getting vaccinated, oh my! Following suit with other zoos across the state and country, Austin Zoo said it will begin vaccinating its animals against COVID-19 in the coming weeks.
An allotment of vaccines specially formulated for big cats and bears from Zoeti, an American animal health company, will be provided to zoos that want to participate free of charge, including Austin Zoo. The zoo expects the doses to arrive in a few weeks.
Austin Zoo Executive Director Patti Clark on Tuesday said they did not yet know how many doses they would receive or which animals they will go toward, though it is likely they will prioritize primates, those in close proximity with humans and larger animals, as they are most at risk.
Headquartered in Michigan, Zoeti said it began working on a vaccine formulated for furry friends when the first dog was infected with the virus in Hong Kong last year. The vaccines Zoeti is providing are experimental but have been authorized for experimental use on a case-by-case basis by the United States Department of Agriculture.
"They are making available a certain number of doses to zoos at no cost," Clark said. "It's kind of like the equivalent of a clinical trial, without a clinical trial."
Wait, animals can catch COVID? Yes, but don't rush out to vaccinate Fido just yet. The World Small Animal Veterinary Association said it doesn't recommend vaccinating house pets due to their mild symptoms and lack of evidence that your pet will pass the virus on. Plus, Zoeti just doesn't have the inventory to vaccinate hundreds of thousands of companions.
When they do vaccinate them, rest assured no humans will be harmed. Big animals will be vaccinated with a partition between them and the human, according to Clark.

"We train the animals so that they will tolerate (vaccination)," Clark said.
Austin Zoo is not the first to announce such vaccines for their animals—San Antonio Zoo, Dallas Zoo and Fort Worth Zoo all have plans to poke their residents, along with dozens of zoos across the United States.
Animal vaccine deployment began back in January after there were confirmed cases of COVID in the gorillas at the San Diego Zoo. So far, no cases of the virus have been detected at Austin Zoo, though they did have a scare that came back negative.
In the meantime, Austin Zoo is asking visitors to comply with local guidance by wearing a mask while indoors and social distancing at all times.