Get connected with our daily update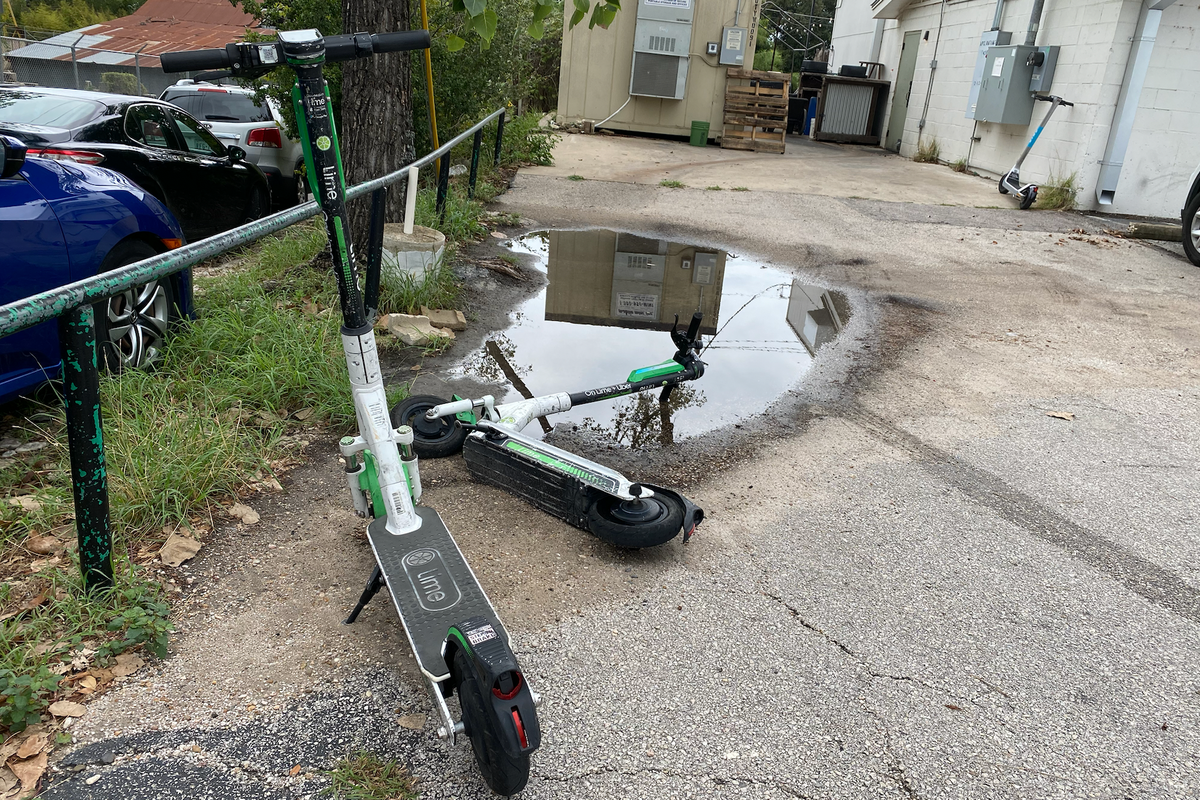 By Chad Swiatecki
The city's attempts to keep garbage out of local creeks are still being stymied by discarded motorized scooters, according to the findings of a roughly six-month analysis of 20 watersheds throughout Austin.
---
A memo released last week presented the findings of the Trash in Creeks field study that was completed this spring and gathered 19,467 data points along 110 miles of local streams, gauging the intensity and location of trash in waterways. The analysis was one of the deliverables called for in a 2020 City Council resolution that targeted the growing problem of waste, including scooters heavy with batteries and other electronics, accumulating in creeks.
The Watershed Protection Department removed 21 scooters from creeks over the course of the field study, with a number of strategies underway or recommended to reduce the incidence of those devices being abandoned near bodies of water. The steps include special signage installed by the Austin Transportation Department as well as geofencing to prohibit micromobility devices from being parked on bridges; modifying the 311 mobile app so scooter companies can be contacted directly to retrieve abandoned devices; updating the rules governing dockless transportation to include language protecting watersheds; and maintaining the current cap of 8,100 total micromobility devices allowed in downtown Austin.
When Council passed the resolution in 2020, the popularity of motorized scooters was adding a problematic and dangerous dimension to the problem of trash in local creeks.
Council Member Leslie Pool voiced support for fining scooter companies for every scooter that city crews or contractors had to retrieve, with those fines helping to cover some of the costs associated with general trash removal from watersheds.
"The scooters are clearly being tossed into our waterways and are absolutely polluting, and we've had these discussions for more than a year now," she said. "The pollutants that are being introduced as a result of the scooters and other electronics, I agree we need to have a way to have the cost burden sharing with the companies that have introduced the scooters and other electronic vehicles into our city."
Council Member Paige Ellis said at the time of the adoption that the city would have a plan and funding in place within a year to address the general problem of waste, including scooters, with drainage utility fees or the Clean Community fee as possible funding sources. The onset of the Covid-19 pandemic a few months after the resolution's passage delayed the start of the field analysis until late 2021.
"Given the environmental hazard nature of what happens when scooters end up in our creeks, it's not good for our creeks, not good for our scooter companies or trying to have affordable mobility options," she said. "I wanted to make sure we weren't waiting one year for the survey and another year for the budget while we have rechargeable batteries hanging out in Town Lake."
The study produced plenty of data around the accumulation of other trash in local waterways, but didn't choose specific methods to collect refuse or reduce the occurrence of dumping. It found that three-quarters of total trash volume – mostly food and beverage containers – in local waterways are contained in roughly 11 miles of the 110 total miles examined. Those findings suggest the amount of trash in creeks is influenced mostly by how rapidly the creek moves.
An accompanying examination of waste collection and prevention methods used by cities throughout the country and around the globe offered a variety of options for consideration, though the large variance in costs, effectiveness and local characteristics obscured any clear choices.
The memo does note that "the scale and scope of this problem will require increased staff and contractual resources if we as a community want to prioritize reductions of trash in our watersheds and waterways."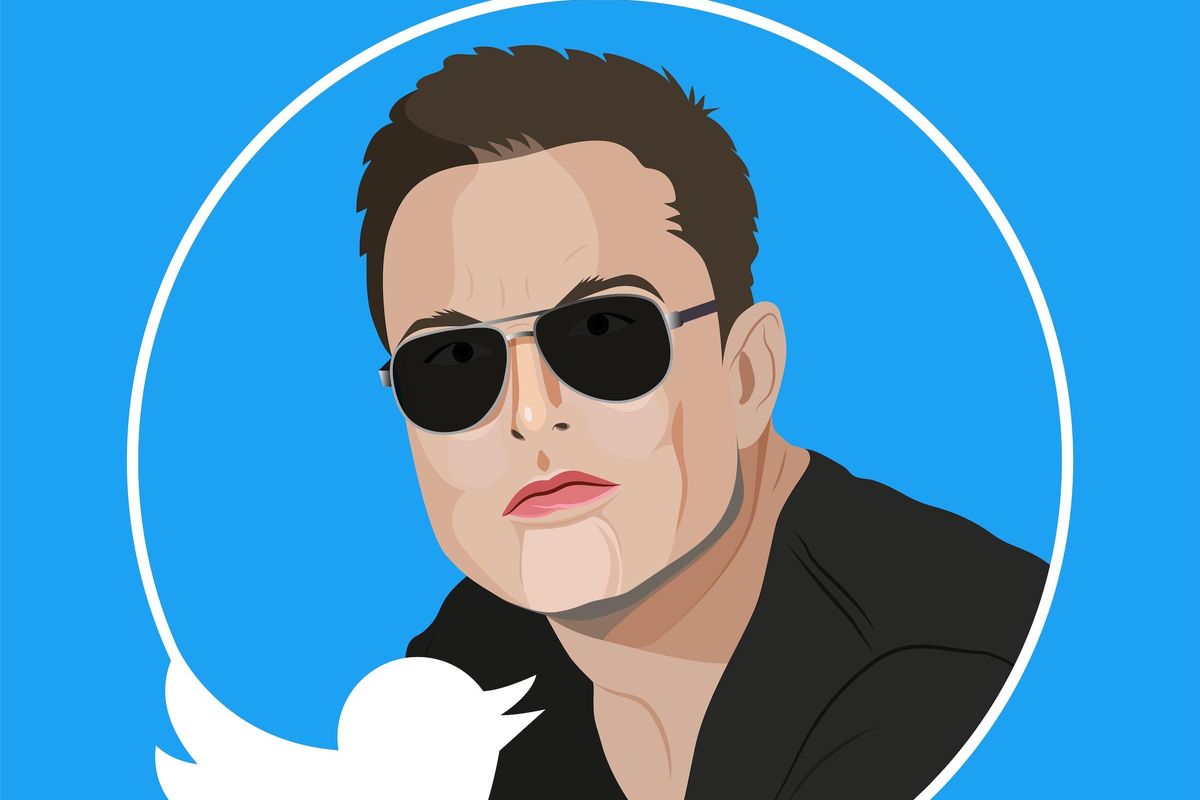 Shutterstock
Elon Musk has proposed once again to buy Twitter for $54.20 a share.
The news that Musk is offering to carry on with the $44 billion buyout was first reported by Bloomberg. Now, a filing with the Securities and Exchange Commission shows Musk made the proposal in a letter to the tech giant on Monday.
The New York Stock Exchange temporarily halted trading in Twitter stock twice Tuesday, first because of a big price move and the second time for a news event, presumably the announcement of Musk's renewed offer.
While the per share offer price on this latest proposal remains the same as the original offer, it's unclear if Musk has made other term changes or if Twitter would reject it. According to other reports, a deal could be reached this week.
The stock closed at $52.00/share Tuesday, indicating market uncertainty around the $54.20 offer.
After Musk informed Twitter of plans to terminate the original agreement in July, Twitter sued. A trial has been expected in Delaware Chancery Court on Oct. 17.
With the proposition of a buyout on the table again, it revives the question of whether Musk might move Twitter from San Francisco to Central Texas.
He's done so with some of his other companies. Tesla's headquarters in southeast Travis County had its grand opening earlier this year and tunneling business The Boring Company moved to Pflugerville. At least two other Musk companies, SpaceX and Neuralink, have a Central Texas presence without being headquartered here.
Technology journalist Nilay Patel this afternoon voiced concerns that owning Twitter and Tesla together could be problematic for Musk, as his Tesla manufacturing facilities in Germany and China are both in countries that have disputes with Twitter over content moderation and censorship.
Telsa shares fell after the Twitter news became public, before rallying to close up, at $249.44.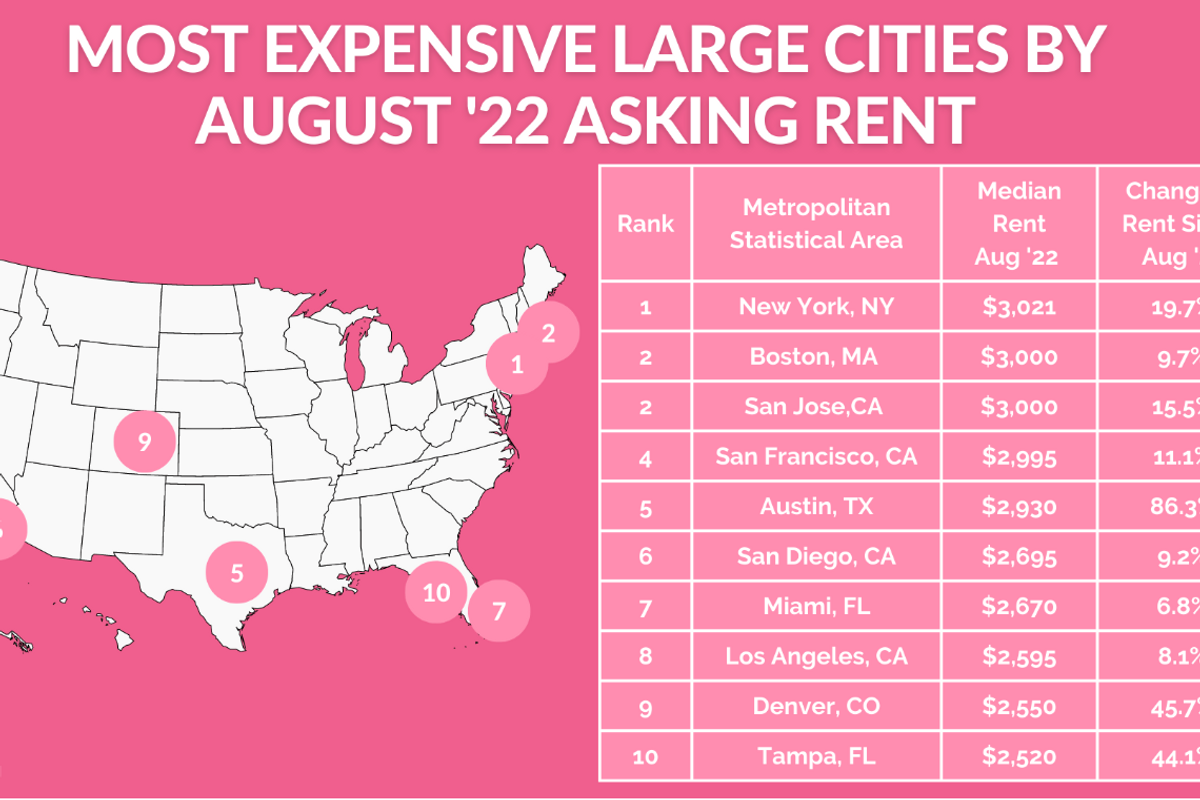 Dwellsy
While searching for a place to live, Austin renters will face monthly rates of nearly $3,000, a recent guide from rental marketplace Dwellsy shows.
The median rent in August this year was $2,930, a more than 86% increase since August 2021. That's $820 more than the nationwide median asking rent in August and puts Austin just below the Bay Area, Boston and New York for large cities with the most expensive asking rent.
"Within this group, Austin, TX stands out for the highest increases in asking rent, which has nearly doubled since this time last year," the study notes.
Outside of those large cities, however, others are seeing even higher rent spikes. Metro areas that ranked above Austin in one-year increases include those like Kansas City, MO with a 112% change in rent since last August and Tucson, AZ with a 124% change.
The data reflects large apartment communities, single-family homes and 2-6 unit buildings.