Austonia AM
100% Austin news, info, and entertainment, straight to your inbox at 6 a.m. every morning.
In five minutes, you're fully informed and ready to start another great day in our city.
Get connected with our daily update
With most Austinites still scrambling to find vaccines, Austin native James Kip used his background in tech to beat the system, get his elderly parents vaccinated and help thousands of Texans in the process.
---
The tech created a new avenue for overwhelmed Texans as the state began to receive record shipments of doses but millions were still left without appointments. The issue has given way to a new "full-time job," where people are left constantly refreshing vaccine providers' web pages—and those without the time or resources to do so are left without a vaccine.
That's where vaccine "scrapers" come into play. Like many residents across Texas, scrapers scan vaccination sites for appointments, but they do so on a much larger scale with technology. Automatic "bots" are programmed to look statewide, minute-by-minute for available vaccines and send alerts to members via phone or computer.
Kip created a network on communication platform Slack, the Texas Vaccine Updates, a month ago to give "refreshers" a break. A software engineer by day, Kip made the bot from home in about a week to get vaccines for his family. He soon realized there was a much greater need outside of his home.'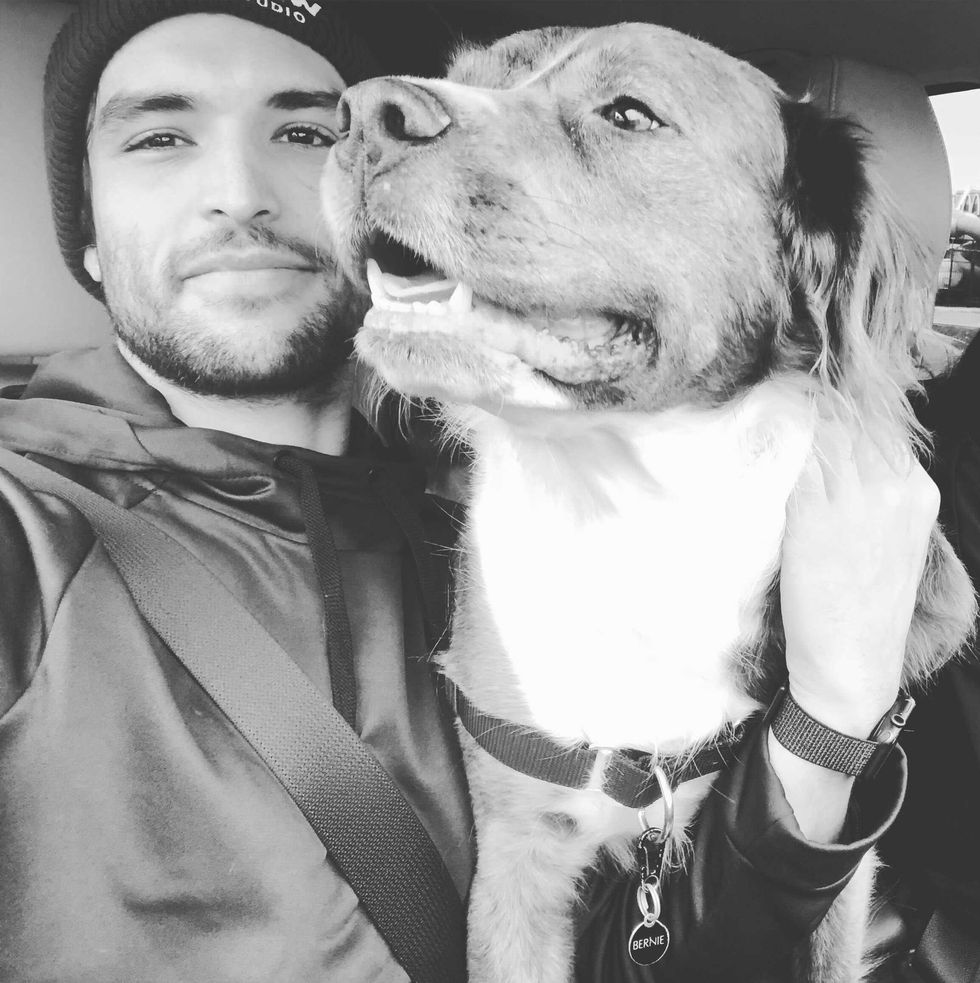 (James Kip)
"I had no plans to make it public initially because it was just for me to get my parents vaccinated," Kip said. "I knew a lot of people before this were just sitting there all day refreshing the page. If they were older, usually what they were doing was calling each and every one of these pharmacies, so I knew there was a need for this alert system."
Kip posted on Reddit's Austin page that he had created the network for Texans in need of appointments in February. Now the channel has grown from around 1,000 users to nearly 10,000.
Covering everywhere from HEB, CVS and Randall's, the bots are everywhere, scanning locations statewide as quickly as possible. Once an appointment is found, the bot automatically alerts subscribers of appointment times and locations via Slack.
Kip said while more vaccines are shipping to the state, it's probably been even harder to get an appointment since his alerts launched. Slots could be taken up in as few as two seconds, Kip says.
"I think it's gotten harder, and I think the reason is now people kind of have their system set up and know which sites to check," Kip said. "I think the information spread faster than the vaccine and people found the places that had vaccines and just kept going."
While urban areas are constantly booked, Kip said that rural regions like West Texas are starting to have more openings. Austinites are often willing to travel several hours to get doses.
Despite Austin Public Health's best efforts, the department's limited doses a week have been unable to cut it for one of the nation's fastest-growing cities. To make matters worse, many have found APH's system to be riddled with backlog, glitches and miscommunications.
Kip said that he wishes state or local governments would have more effective centralized waitlists for those who qualify for the vaccine, and he feels like he and the community around Texas Vaccine Updates are doing the job for them.
"We have so many experts that it really feels like we are on a professional team," Kip said. "It feels like we're getting paid to do this because the state's not doing it. I kind of see it like we're working for the state and it's our responsibility to get these people vaccinated."
Since the "scrapers" were launched, Kip said that an entire community has been built to help Texans get vaccinated. According to Kip, a little under 200 developers have helped with the bots, some community organizers have joined and begun reaching out to older residents and volunteers stay on the site to help with any unanswered questions.
One volunteer, Sara Dubuque, has created another useful tool—a website designed to answer any and all Texas vaccine-related questions and give timely updates. Dubuque, who qualifies for the vaccine under group 1B, said that she decided to help out after a "magical" experience with the Slack bot.
"After sitting there for a couple of days watching things go by, I got an appointment and I thought, 'Well, that felt magical,'" Dubuque said. "I honestly couldn't believe it, and so I sort of immediately thought, 'Well this was great, how can I help?'"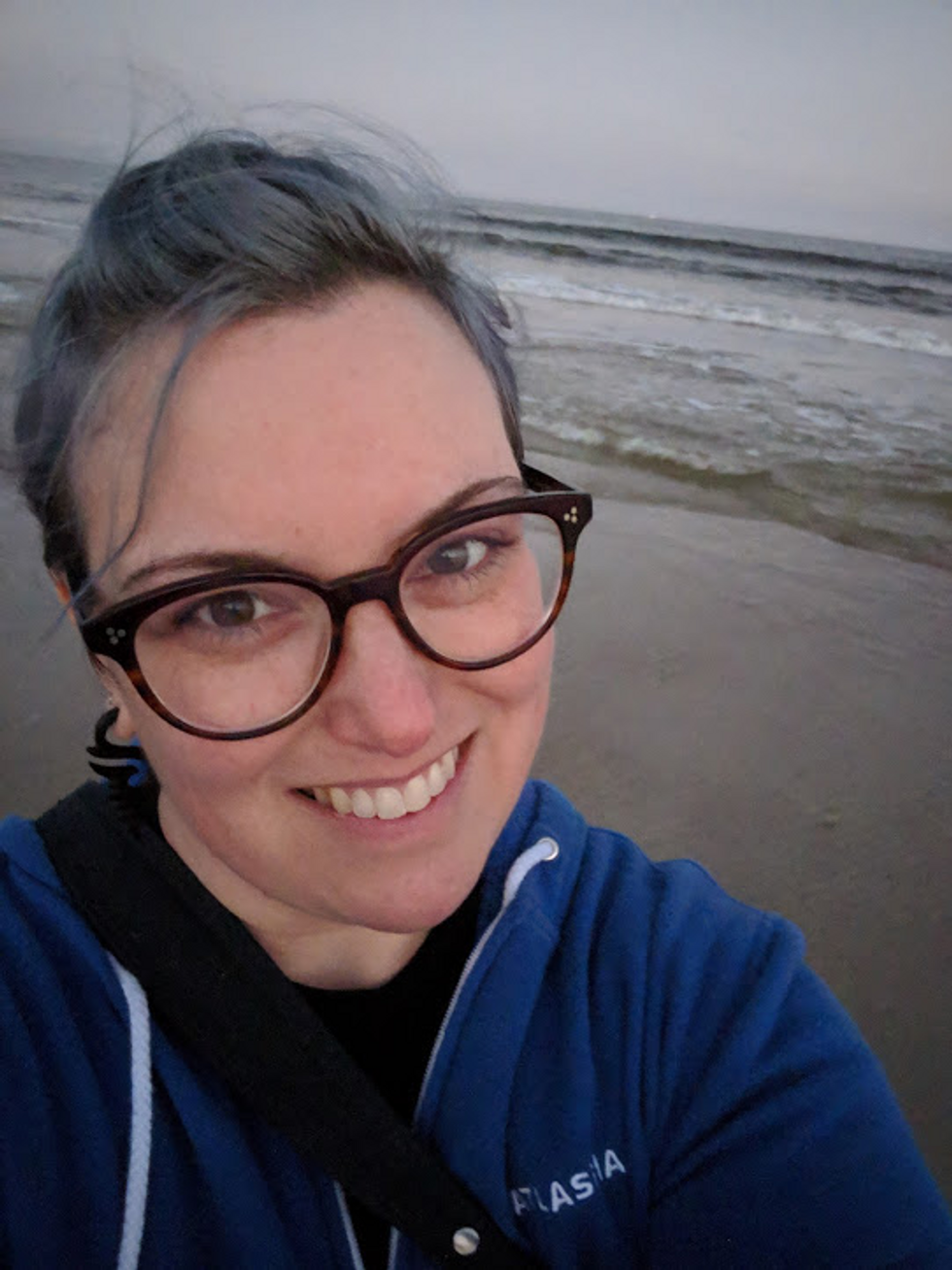 Like the Slack channel, Dubuque's website has seen a cycle of volunteers who are grateful to get appointments and ready to help others get vaccinated too.
Lindsey Felix has seen both herself and her husband get vaccinated thanks to the bot. Felix said that it is inspiring to see the community fill in gaps where state and local governments are not.
"I think that it's just really heartening after a year where we've had to care about each other by staying away, being able to help and be a part of this feels really special and important," Felix said. "It is wonderful how hard we are all willing to work to keep each other safe."
While both groups are effective at giving people quick information and appointments, a big gap remains: Some of the most vulnerable populations in the community have a lack of internet access. Felix said that she has seen many seniors get turned away for being unable to make online appointments when she and her husband got vaccinated after qualifying.
"One thing we realized from the get-go is the system absolutely favors people who are able to sit in front of the computer all day," Felix said. "When (my husband) got his vaccine, it was really sad to see a pretty steady stream of seniors coming into the pharmacy and getting turned away because they're only handling people who have an appointment. That feels like such a huge missed opportunity."
Although the groups are still working on reaching the older population, Kip said that the most important thing they've spread is useful and reliable information.
"I think what people want more than a vaccine is just information," Kip said. "It's just so hard to get accurate information and to have clear and straight-to-the-point data, and that's what this community helps with."
With more research done on the COVID-19 Delta variant, Austin Public Health is upping its goal of 70% vaccinated to at least 80% due to the extreme virality of the strain.
As more Delta cases are identified—up to 29 cases are confirmed in Travis County—health officials are urging the unvaccinated to get their shots to contain the spread and relieve hospitals from reaching full capacity.

Austin-Travis County surpassed the Stage 5 threshold on Friday and has reached a seven-day average of 61 hospital admissions. However, Austin health leaders have yet to make an official shift as the Delta variant calls for new guidance, APH Health Authority Dr. Desmar Walkes said at a joint Travis County Commissioners Court meeting on Tuesday morning.
The new guidance has yet to be released, but Walkes said it will take into account the viral load of Delta on both unvaccinated and vaccinated people.
Last week, the Centers for Disease Control and Prevention revealed the Delta variant was as contagious as chickenpox, which has a herd immunity threshold of at least 90% vaccinated.
Although 63.42% of those eligible in Travis County are fully vaccinated, breakthrough cases—where vaccinated people are contracting COVID-19—are being identified. APH has identified 1,496 breakthrough cases of the roughly 800,000 vaccinated. Most breakthrough cases are showing less severe symptoms or are asymptomatic, according to APH.
Health officials are still asking residents to wear masks, although the city cannot mandate any masking orders due to an executive order by Texas Gov. Greg Abbott.
"Our challenge is going to be whether we're going to stand as a community and everyone who can get vaccinated, get vaccinated, and everyone wear a mask—that's what it's going to take," Walkes said.
Save Austin Now is now 2-0 over Austin City Council after its petition to add more staffed police officers to the Austin Police Department was certified, garnering over the 20,000 votes needed to make it on an election ballot.
The petition calls for more police staffing per city resident, quicker response times and more training for city police officers in the wake of increasing violent crime rates nationwide and a year of limited APD staffing. The City Council will now decide whether to implement the ordinance outright or add it to the November election ballot; it will likely do the latter.
Over 25,000 of the 27,778 signatures racked up by the public safety petition were certified as valid, well over the 20,000-vote threshold required to be certified with the City Clerk. City Clerk Jannette Goodall placed the city's seal of approval on the petition on Tuesday morning.
The petition, by the same political group that got the camping ban reinstated through a petition in May, seeks to:
Require minimum staffing of two officers per 1,000 residents
Require a minimum standard of 35% community response time
Add 40 hours of training
Require city council members, Mayor Steve Adler and other city staff to enroll in the Citizens Police Academy
Facilitate minority officer hiring through foreign language proficiency metrics
Austin's 160 patrol vacancies have dropped its staffing rate to 1.2 officers per 1,000 residents, according to the department. APD's response time has increased by about one minute and 50 seconds in a year.
The petition comes nearly a year after APD's budgets were slashed by city council following the summer's Black Lives Matter protests, which saw several demonstrators severely injured as millions called for justice in the police-related deaths of George Floyd and locally Mike Ramos, an unarmed Black man killed by APD officer Christopher Taylor, in April 2020.
Austin and the U.S. have experienced a widespread uptick in violent crime rates in 2021. The city has reached 49 homicides in 2021, higher than the total number of murders in all of 2020 and the 38 homicides in the city in 2019. Austin police officers have seen response times rise as the department suffers increased vacancies and fewer newcomers while cadet classes are being readjusted.
Opponents argue the ordinance would ramp up a policing budget while taking away from other departments including Fire, EMS, violence prevention, and mental health care. City Council Member Greg Casar, the Travis County Democratic Party and the Austin Justice Coalition have spoken out against the organization's latest public safety move, calling out the campaign as a "right-wing petition" that misleads those who sign.
🔥 PANTS ON FIRE: Republican-front group Save Austin Now is lying about their petition!

They say their measure is about police reform, when it's really about devastating our city budget - all for the benefit of the police union. Watch the video here ⬇️ #ATX pic.twitter.com/Z6QQSfhHfH
— Gregorio Casar (@GregCasar) August 2, 2021
The latest battle between city council and Save Austin Now will be decided by Austin residents in the Nov. 2 election.
Austin City Limits fest and iHeartRadio Fest are the latest festivals to announce the removal of rapper DaBaby, who has come under fire for homophobic comments made during a recent festival.
The 29-year-old rapper, whose real name is Jonathan Lyndale Kirk, was dropped by Lollapalooza just hours before his set on Sunday, followed by the Governor's Ball in New York and Nevada's Day N Vegas after making unsolicited comments about men with HIV/AIDS at the Rolling Loud Festival in Miami. Rolling Stone Magazine confirmed with iHeartRadio organizers that DaBaby will no longer perform.
There is no word on who he will be replaced with yet, though rumors on ACL's subreddit, r/aclfestival, are saying they expect Tyler, The Creator, who performed at Lollapalooza. Kirk will be replaced at Day N Vegas by rapper Roddy Ricch.
Kirk later backtracked his offensive statements on his Instagram story, but again faced criticism for not exactly apologizing.

After facing a second round of backlash for his Instagram statements, the rapper posted on Instagram, saying:
In addition to being dropped from the festivals, DaBaby has been denounced by fellow celebrities like Dua Lipa, Madonna and Elton John.