Get connected with our daily update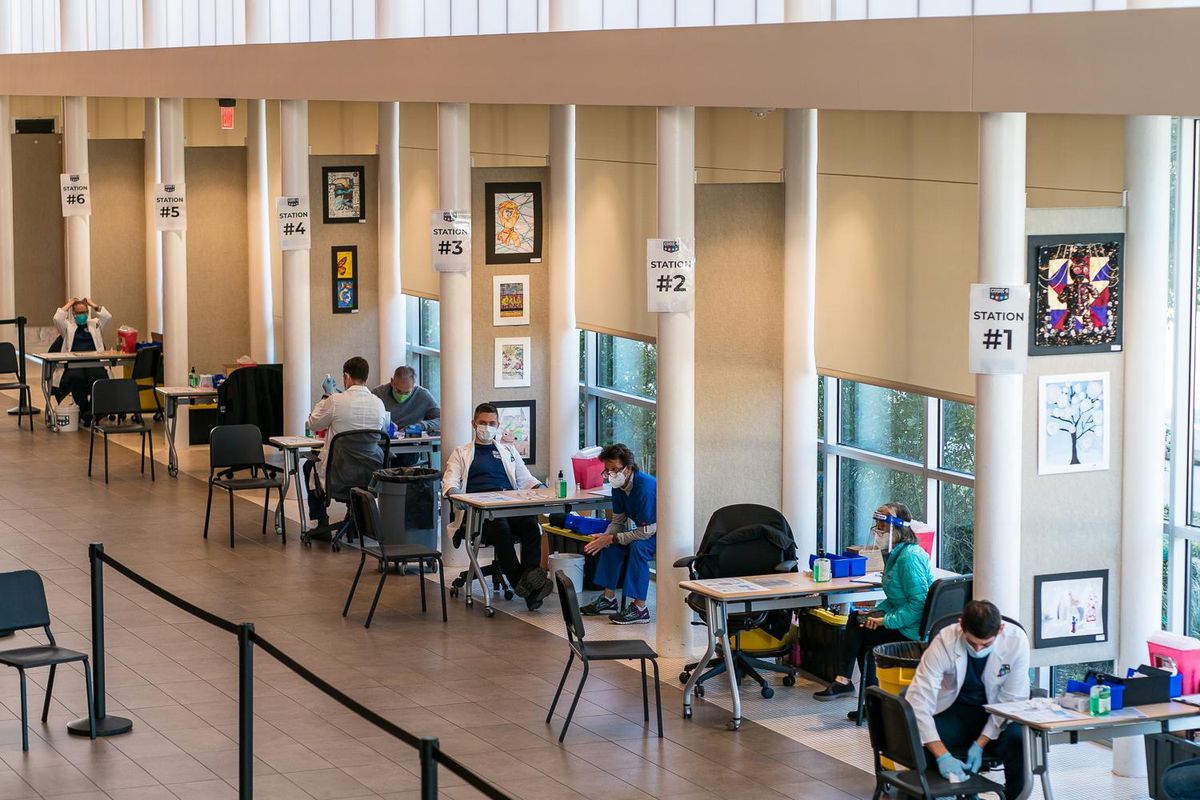 With most Austinites still scrambling to find vaccines, Austin native James Kip used his background in tech to beat the system, get his elderly parents vaccinated and help thousands of Texans in the process.
---
The tech created a new avenue for overwhelmed Texans as the state began to receive record shipments of doses but millions were still left without appointments. The issue has given way to a new "full-time job," where people are left constantly refreshing vaccine providers' web pages—and those without the time or resources to do so are left without a vaccine.
That's where vaccine "scrapers" come into play. Like many residents across Texas, scrapers scan vaccination sites for appointments, but they do so on a much larger scale with technology. Automatic "bots" are programmed to look statewide, minute-by-minute for available vaccines and send alerts to members via phone or computer.
Kip created a network on communication platform Slack, the Texas Vaccine Updates, a month ago to give "refreshers" a break. A software engineer by day, Kip made the bot from home in about a week to get vaccines for his family. He soon realized there was a much greater need outside of his home.'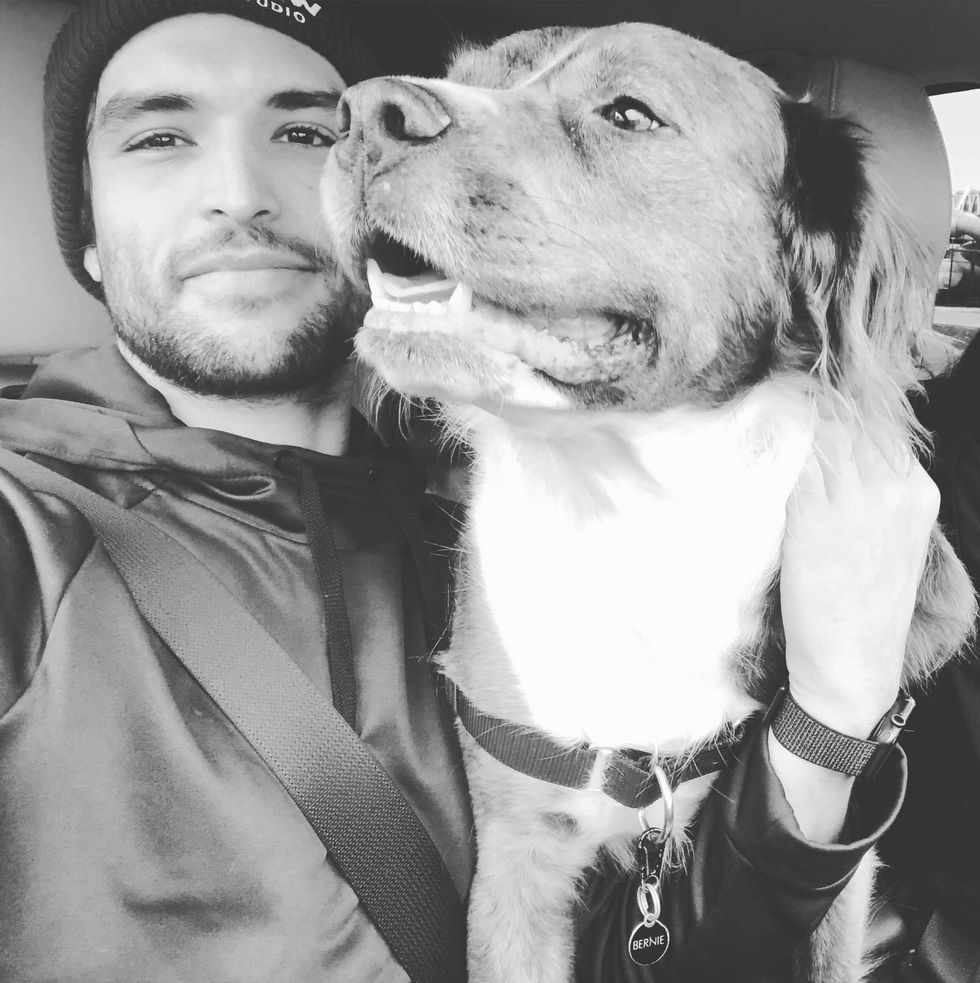 (James Kip)
"I had no plans to make it public initially because it was just for me to get my parents vaccinated," Kip said. "I knew a lot of people before this were just sitting there all day refreshing the page. If they were older, usually what they were doing was calling each and every one of these pharmacies, so I knew there was a need for this alert system."
Kip posted on Reddit's Austin page that he had created the network for Texans in need of appointments in February. Now the channel has grown from around 1,000 users to nearly 10,000.
Covering everywhere from HEB, CVS and Randall's, the bots are everywhere, scanning locations statewide as quickly as possible. Once an appointment is found, the bot automatically alerts subscribers of appointment times and locations via Slack.
Kip said while more vaccines are shipping to the state, it's probably been even harder to get an appointment since his alerts launched. Slots could be taken up in as few as two seconds, Kip says.
"I think it's gotten harder, and I think the reason is now people kind of have their system set up and know which sites to check," Kip said. "I think the information spread faster than the vaccine and people found the places that had vaccines and just kept going."
While urban areas are constantly booked, Kip said that rural regions like West Texas are starting to have more openings. Austinites are often willing to travel several hours to get doses.
Despite Austin Public Health's best efforts, the department's limited doses a week have been unable to cut it for one of the nation's fastest-growing cities. To make matters worse, many have found APH's system to be riddled with backlog, glitches and miscommunications.
Kip said that he wishes state or local governments would have more effective centralized waitlists for those who qualify for the vaccine, and he feels like he and the community around Texas Vaccine Updates are doing the job for them.
"We have so many experts that it really feels like we are on a professional team," Kip said. "It feels like we're getting paid to do this because the state's not doing it. I kind of see it like we're working for the state and it's our responsibility to get these people vaccinated."
Since the "scrapers" were launched, Kip said that an entire community has been built to help Texans get vaccinated. According to Kip, a little under 200 developers have helped with the bots, some community organizers have joined and begun reaching out to older residents and volunteers stay on the site to help with any unanswered questions.
One volunteer, Sara Dubuque, has created another useful tool—a website designed to answer any and all Texas vaccine-related questions and give timely updates. Dubuque, who qualifies for the vaccine under group 1B, said that she decided to help out after a "magical" experience with the Slack bot.
"After sitting there for a couple of days watching things go by, I got an appointment and I thought, 'Well, that felt magical,'" Dubuque said. "I honestly couldn't believe it, and so I sort of immediately thought, 'Well this was great, how can I help?'"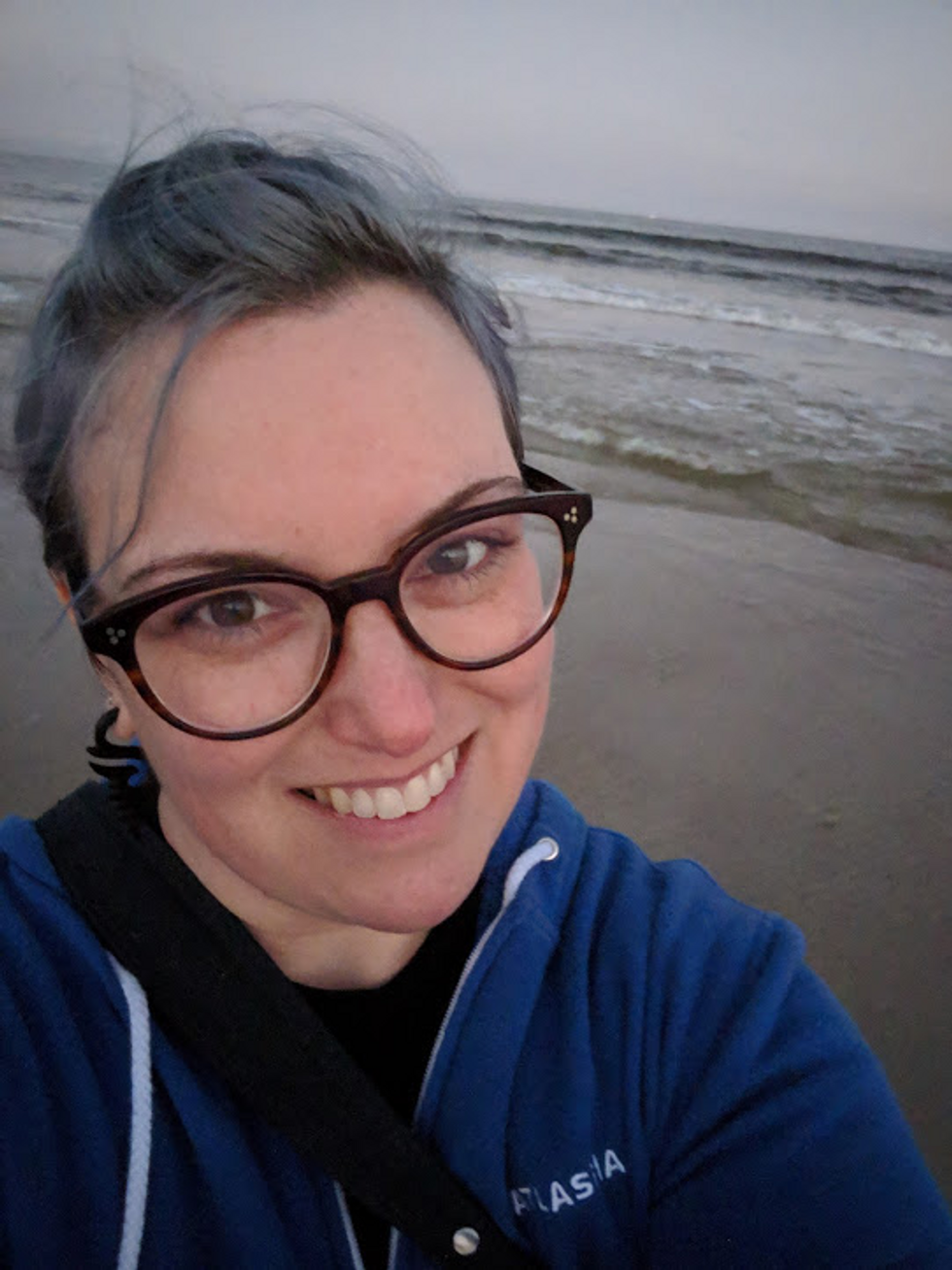 Like the Slack channel, Dubuque's website has seen a cycle of volunteers who are grateful to get appointments and ready to help others get vaccinated too.
Lindsey Felix has seen both herself and her husband get vaccinated thanks to the bot. Felix said that it is inspiring to see the community fill in gaps where state and local governments are not.
"I think that it's just really heartening after a year where we've had to care about each other by staying away, being able to help and be a part of this feels really special and important," Felix said. "It is wonderful how hard we are all willing to work to keep each other safe."
While both groups are effective at giving people quick information and appointments, a big gap remains: Some of the most vulnerable populations in the community have a lack of internet access. Felix said that she has seen many seniors get turned away for being unable to make online appointments when she and her husband got vaccinated after qualifying.
"One thing we realized from the get-go is the system absolutely favors people who are able to sit in front of the computer all day," Felix said. "When (my husband) got his vaccine, it was really sad to see a pretty steady stream of seniors coming into the pharmacy and getting turned away because they're only handling people who have an appointment. That feels like such a huge missed opportunity."
Although the groups are still working on reaching the older population, Kip said that the most important thing they've spread is useful and reliable information.
"I think what people want more than a vaccine is just information," Kip said. "It's just so hard to get accurate information and to have clear and straight-to-the-point data, and that's what this community helps with."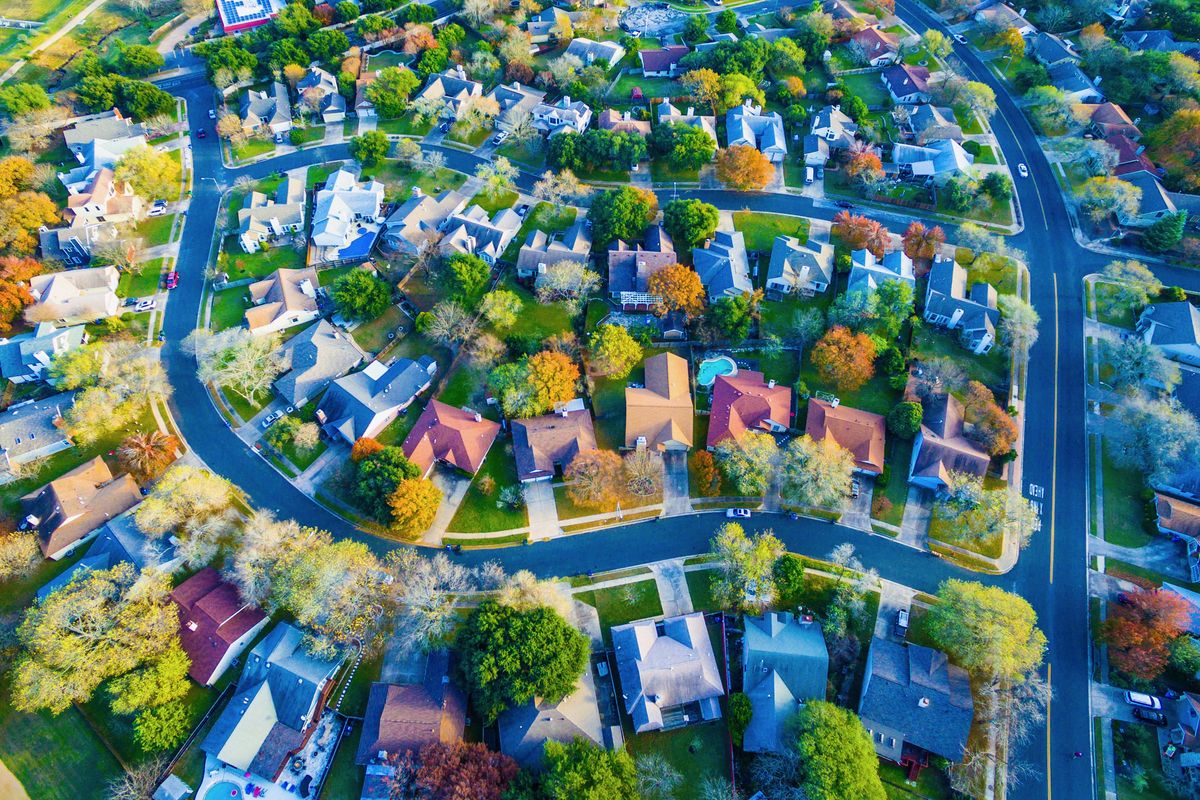 Shutterstock
So you want to buy a house?

To anyone trying to get on the "housing ladder," it's been a discouraging couple of years as prices skyrocketed in a market crowded with buyers bidding against each other for just about any available home.

Things may be calming down, with the Austin Board of REALTORS reporting fewer sales and more available homes this summer.

Mortgage rates have more than doubled in the last year, from around 3% to well over 6% on a 30-year fixed rate loan, getting even more of a bump this week after the Federal Reserve raised bank rates on Wednesday.

So how affordable are homes right now? That, of course, depends on what you want and how much you're able or willing to pay, but here are some rough estimates of what a typical buyer would pay to buy a $650,000 home, which would be considered "mid-price" in today's market.

Mortgage banker Chris Holland (NMLS 211033) of Austin's Sente Mortgage ran some numbers for Austonia to illustrate a typical purchase.


Holland says that while the 30-year fixed rate mortgage is often mentioned in the media, the most popular loan that he's seeing now is a 7/1 adjustable rate mortgage, which has a fixed rate for 7 years and then adjusts every year based on market rates, with a limit on how much it can increase each year. The interest is amortized over a 30-year period. Adjustable Rate Mortgages (ARMs) offer lower rates than fixed rate loans.

Here are the numbers, which are examples. In practice, exact numbers vary with a buyer's credit rating and overall financial situation, and with the rate, which can move up or down at any time.
$650,000 home purchase price
7/1 ARM at 5.875%
5% down payment, equals $32,500
95% financed, equals $617,500
$4,990 payment, including principle and interest (P&I), insurance, and property tax
Typically, a borrower's debt to income ratio needs to be at or below 45%. So for this mortgage, a borrower, or borrowers, would need income of roughly $11,100/month, or $133,200/year. That number could be higher, depending on the buyer's outstanding credit balances on things like credit cards and car loans.
Not included are closing costs, moving costs, maintenance, and any changes a new buyer might want to make to the home.

Holland says he's had a lot of clients approved for loans who were house hunting but have put that on hold, hoping prices come down.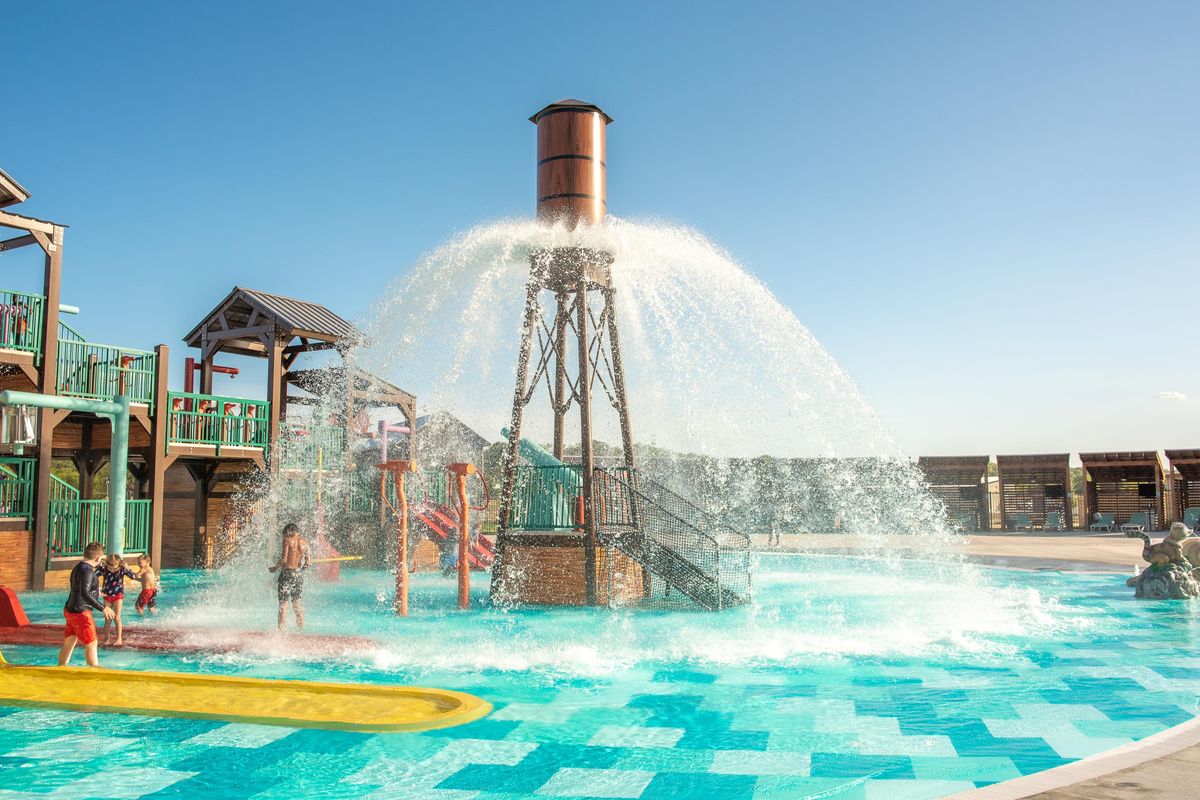 Camp Fimfo Waco
Camp Fimfo Waco, a brand new camping resort, is kicking off football and fall camping season in style! With top-notch amenities, premium accommodations, and 10 weekends of fall fun, there's no better place to have a fall camping getaway, especially if you're a Baylor football fan!
Fall promises to be a one-of-a-kind camping experience. From Sept. 16 to Nov. 24, weekends will be packed with fall-themed activities, including special Halloween weekends in October. Campers can enjoy activities like fall crafts, campground trick-or-treating, costume contests, site decorating, outdoor movie nights, and more!