Get connected with our daily update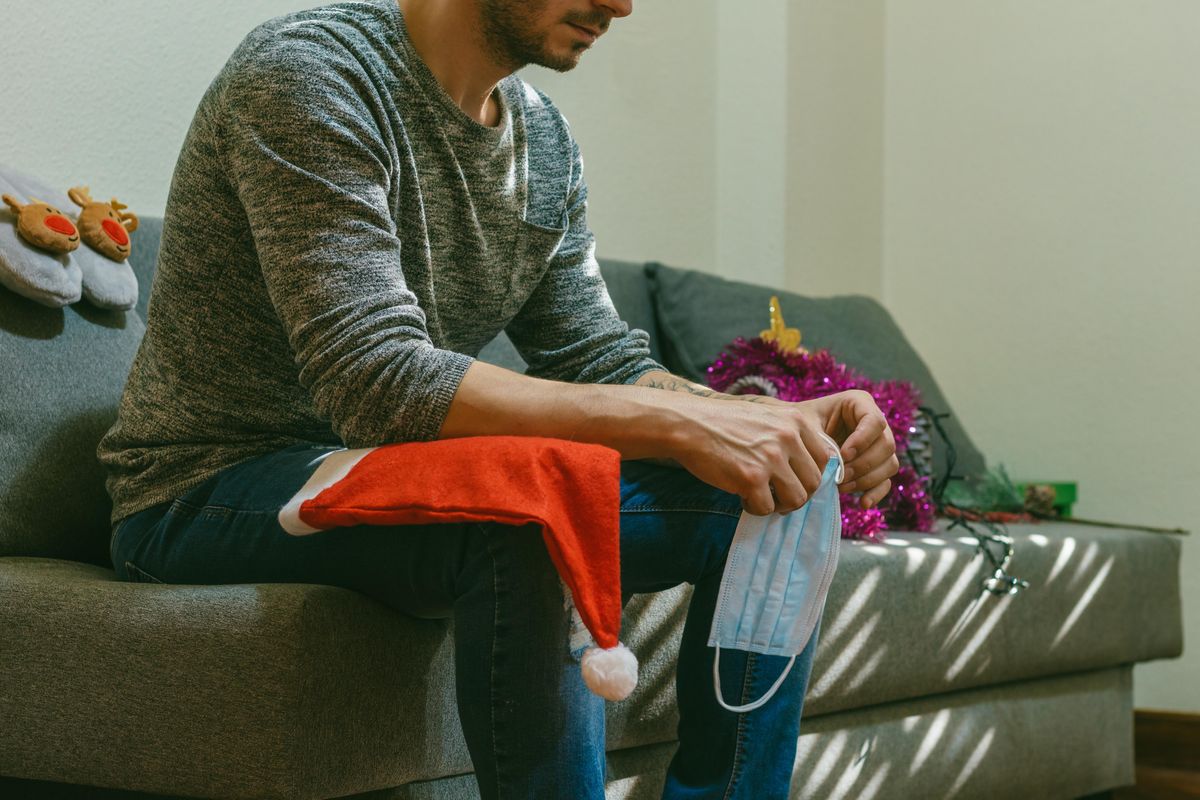 For those who suffer mood disorders and mental illness, this year has especially been a nightmare and to add to that, the holidays often mean the unwanted gift of seasonal depression.
---
Kelli Foulkrod, a transpersonal psychotherapist and trauma-informed yoga instructor based in Austin, has seen an increase in people coming to her 10-year private practice for help this winter.
Foulkrod says that the isolating strategies associated with COVID-19 have increased suicide rates, domestic abuse, homicides and child abuse.
"We are social creatures; we thrive in communities, we thrive in connection," Foulkrod said. "It is almost like air and water, how imperative it is for human beings to be in connection with one another."
A study from the National Alliance of Mental Illness showed 64% of people with mental illness report the holidays make their conditions worse. And this holiday season is like no other, with mental health statistics reaching alarming numbers before the holiday season.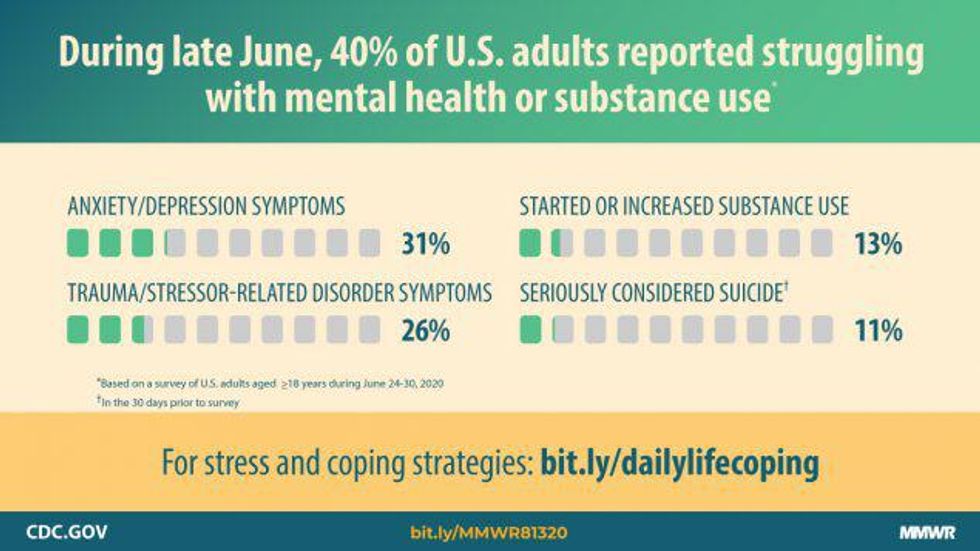 (CDC)
According to a Centers for Disease Control study conducted this summer, 10.7% of adults seriously considered suicide during the previous 30 days, a number that was almost twice as much as in 2018 when the count was 4.3%. The study shows the prevalence of depressive disorder was approximately four times what had been reported in the second quarter of 2019, going from 6.5% to 24.3%.
Additionally, the Disaster Distress Helpline, a sub-network of the National Suicide Prevention Lifeline, saw an 890% increase in call volume in April 2020 compared with April 2019, USA Today reported.
Wendy Salazar, a practice manager at Austin Travis County Integral Care, sees the increase in people reaching out for help as a positive sign indicative of an awareness that the public has regarding the importance of mental health.
"We're seeing an increase in calls to our helpline because folks are really connecting with 'Hey, you know what? It's important for me to take care of how I am feeling, there's a lot of benefit to that,'" says Salazar, who notes that over the last eight months there has been a 19% increase in calls to the helpline.
Lloyd Weatherspoon III, a rehabilitation specialist at Integral Care, notes the difficulty that the pandemic has had on those who rely upon the routine of getting together for the mutual benefits of group therapy.
"Say we have people who are in a small group therapy. We can't do group therapy and we can't do group activity because of COVID, so it is hard or more challenging for those who are used to getting together once a week or daily for activity at a mental health center, so lack of communication for people like that makes it difficult."
Although a lot can be done by Zoom and telehealth, not everyone has access to a smartphone or a laptop, and so an actual home visit—replete with full protection gear, gloves and a plastic shield—is required.
Weatherspoon says that this time of year, when seasonal affective disorder, or SAD, hits, the usual holiday relief of family get-togethers might not be an option due to COVID-19, and this of course will be a problem for those suffering from depression.
"It is one thing to have SAD if you're dealing with mental health issues on your own. It's another thing to do that and not be able to have the actual physical contact and see your family, right? So that is a challenge for some of them," he says.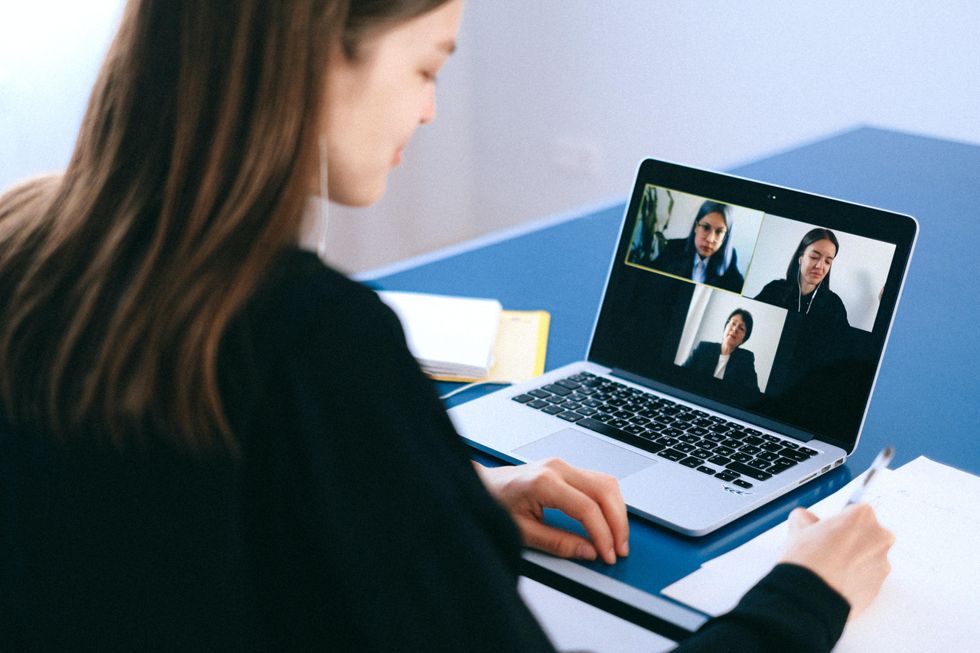 Zoom calls became a necessity for people to connect for both business and fun. While using a screen to connect with others isn't the same for the human nervous system, Foulkrod says, it is a major step toward dealing with the anxiety that comes from isolation in an uncertain time.

"We're at nine months of this and so we're seeing—at least in my opinion—the peak of a mental health crisis," she says. "We are collectively in trauma, this is a traumatic experience. I've never done this before, nobody knows how to do this, but since we don't know how long this is going to last I do encourage people to find creative ways to hang out with people."
And when you can't be with people physically, she suggests spending time in nature, journaling, learning a new skill, and filling the mind with a creative outlet until things return to a better normal.
"A giant lesson for people to realize is what we actually have control over is our responses to the uncontrollability of life," Foulkrod says.
Deann Acton, an art therapist trained in dialectical behavioral therapy, can personally attest to the power of creative work in her own life.
"Art is definitely my barometer for how well I am doing," she says. "So as long as I am making art I am probably okay."
Acton has, like Foulkrod, noticed an increase in her clientele recently due to COVID 19-related stress, and notes that some people who had moved out of therapy have come back.
In a time when getting together for a dinner party or a night out may be out of the question, the assuaging aspects of creating art becomes an ever more attractive way for people to center themselves.
She says the act of not thinking about anything but the art being created is an active meditation. Acton, a cancer survivor whose own illustrations of sea monsters helped her to understand her feelings regarding the disease, says art therapy is about using art to express oneself.
"When people … make art with me they always leave feeling better than when they came in. Naturally, it's a pretty healing thing to be able to create something," Acton says.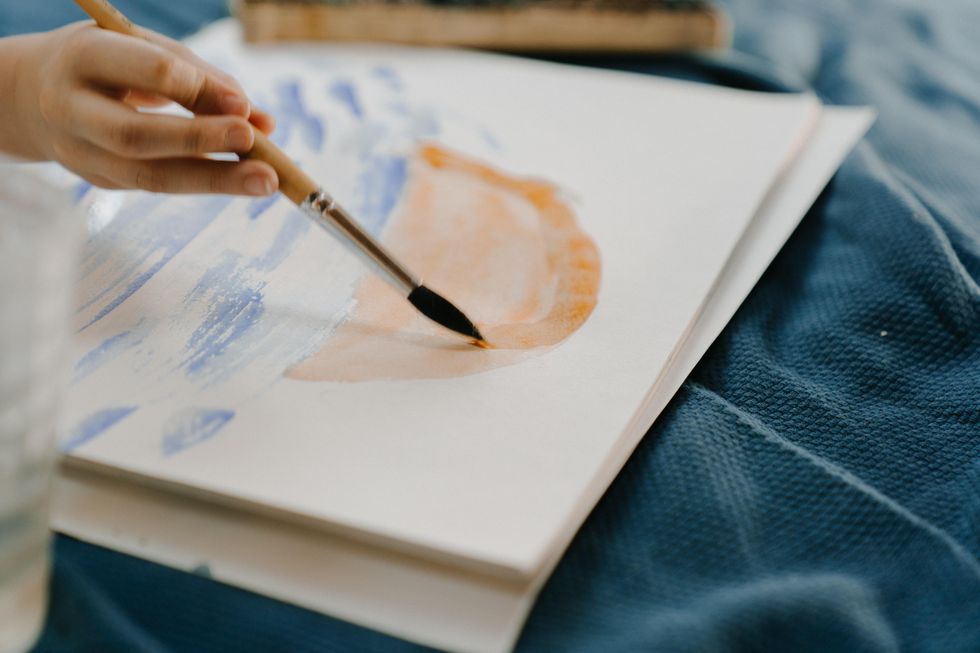 Acton counts baking, crocheting and holiday gift-making as therapeutic acts, and suggests that people go outside and take pictures of interesting objects in their yard or put together a vision board collage of what they feel grateful for.
Acton emphasizes learning ways to accept a situation rather than be negatively affected by it, as exceptionally useful during the pandemic.
"It is all about teaching coping strategies; how do you accept a moment that you'd rather not accept?" Acton says. "Yeah, this sucks, so you can be woeful about it and just be angry all day that it's happening … or you can just accept this is the now, so what do I do with this now? How do I like lean into the now that it is and like figure out ways to have a good experience in whatever moment I can, given that this is what it is right now?"
Austin residents feeling the mental stress associated with the pandemic should call the
COVID-19 Health and Wellness Support Line
which will provide short-term counseling and support to Austin workers and families whose mental health has been impacted by the COVID-19 pandemic.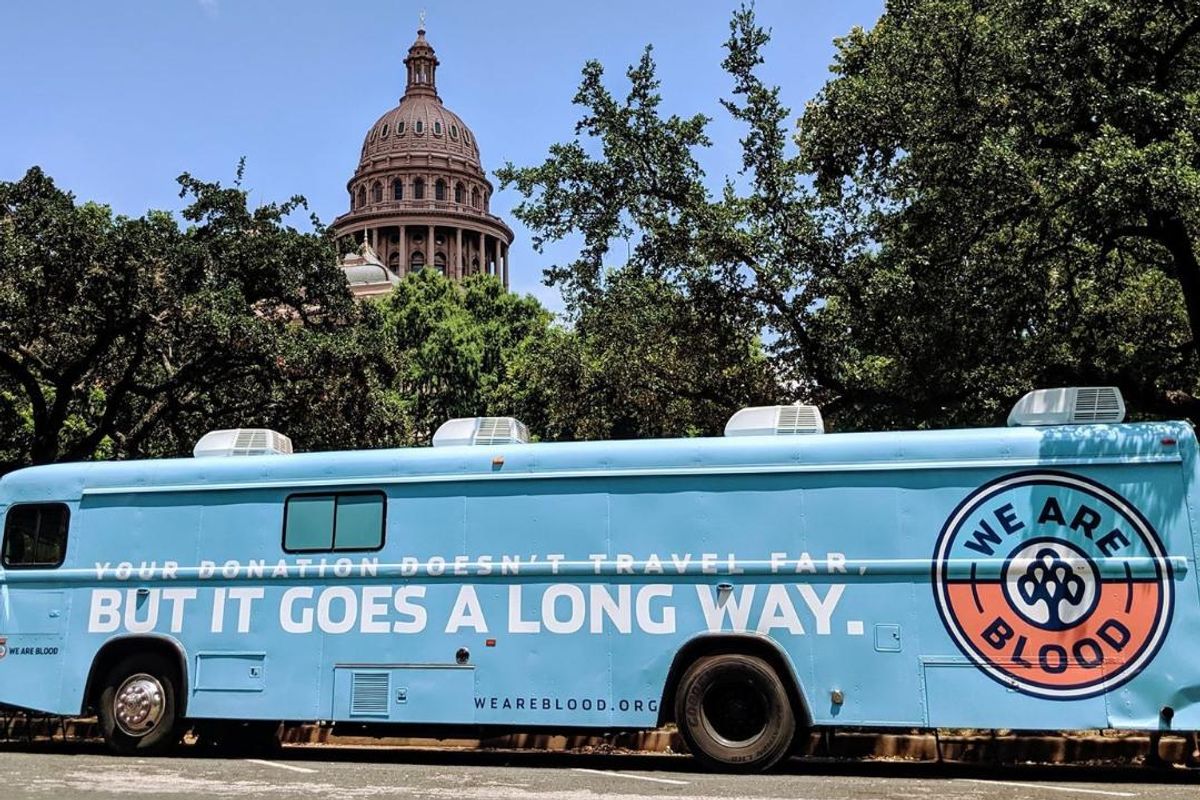 Communities are rallying together after an 18-year-old shot and killed 19 students and two teachers at Robb Elementary School in Uvalde, Texas.
Funds from organizations all around the state–including from Austin's own Los Verdes–are being raised to support families affected by the tragedy. Here's how you can help.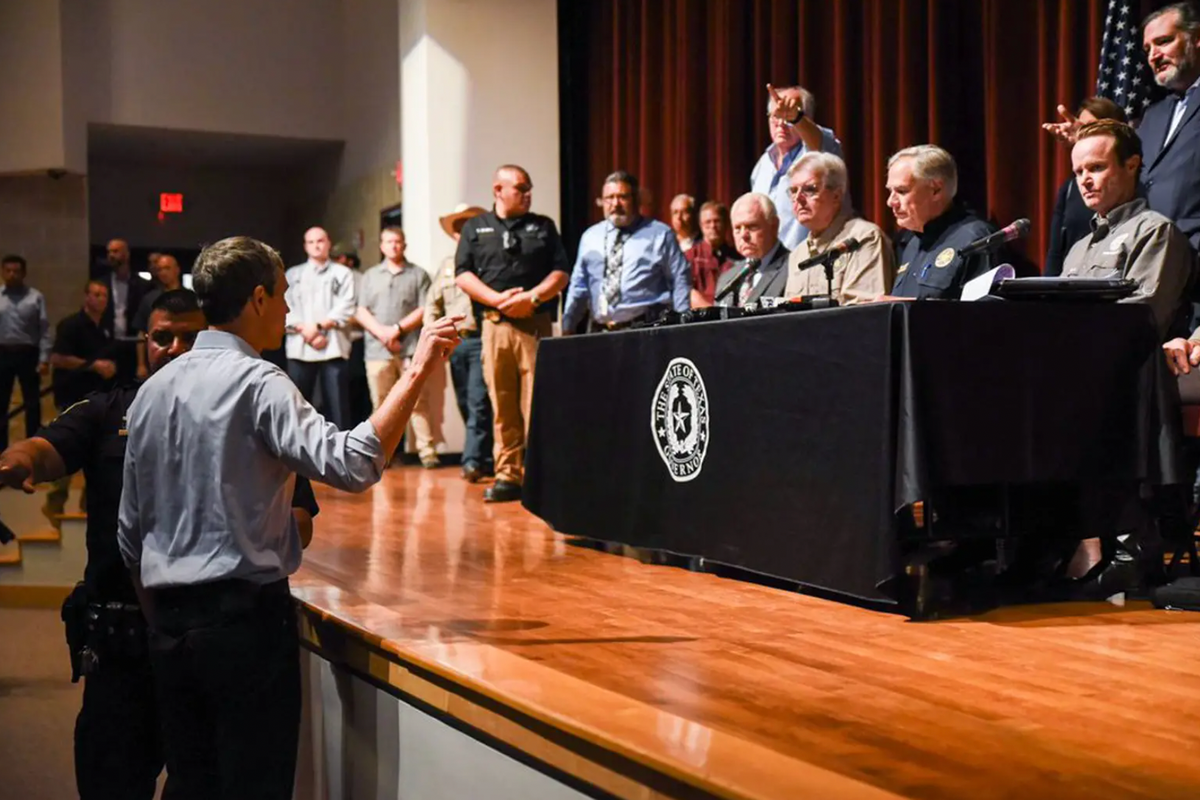 By Patrick Svitek
Beto O'Rourke caused a dramatic scene on Wednesday when he angrily confronted Gov. Greg Abbott at his news conference about the Uvalde school shooting, yelling, "This is on you."
After Abbott was done giving his initial remarks, O'Rourke approached the stage and told Abbott he was "doing nothing" to combat gun violence. He said the Uvalde massacre, in which a gunman killed 19 children and two adults, was "totally predictable."
Some of the Republican officials onstage with Abbott quickly denounced O'Rourke, telling him to go away. Another man onstage used expletives to criticize O'Rourke for interrupting the event. O'Rourke was eventually escorted away amid the unruly scene.
"I can't believe that you're a sick son of a bitch that would come to a deal like this to make a political issue," Uvalde Mayor Don McLaughlin told O'Rourke at one point.