Get connected with our daily update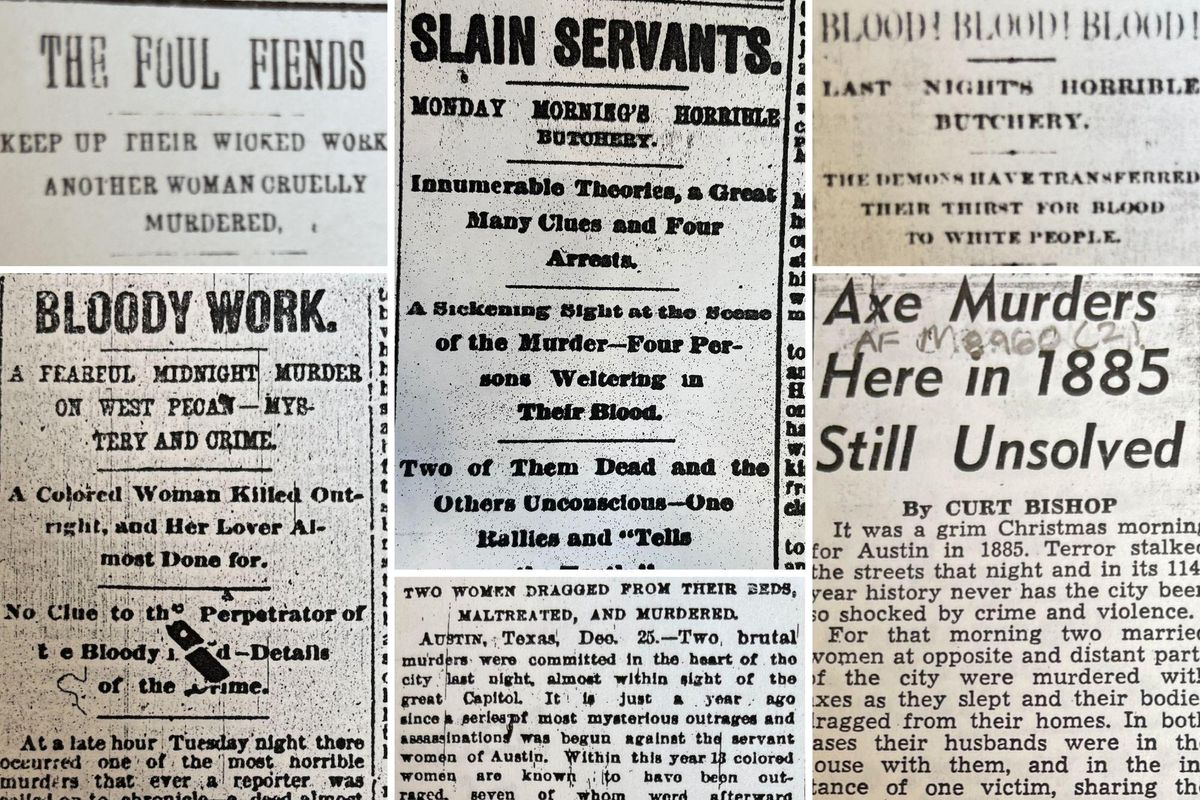 On Christmas Eve of 1884, the city of Austin was given a less-than-jolly surprise as two married white women, Susan Hancock and Eula Phillips, met their grisly ends to a mysterious murderer.
---
The slayings were the latest—and last—in a series of murders that plagued the town from 1884 to 1885, a spree that was believed to be the work of a serial killer later dubbed the Servant Girl Annihilator. Sound similar to Jack the Ripper? Surprisingly, some Ripper sleuths believe that Jack's first victims may have been in Austin just three years prior to his famous London killings.
The murders ripped a young Austin apart, causing the city's raucous nightlife to come to a halt and servant women everywhere to keep their eyes peeled and doors locked. But perhaps most chilling is that the city's most prolific killer was never caught.
Though it's never seen Ripper infamy, the Servant Girl Annihilator has been subject to many books, podcast episodes and articles in the past—and some even falsely claim that Austin's famous moontowers were built as a result of the midnight murders.
It's a journey to capture the hullabaloo of a murder-stricken 1880s Austin, but we'll try to give you the gist here and let you decide whether or not you'd like to get to be the case's next Sherlock Holmes.
Background—Austin, 1885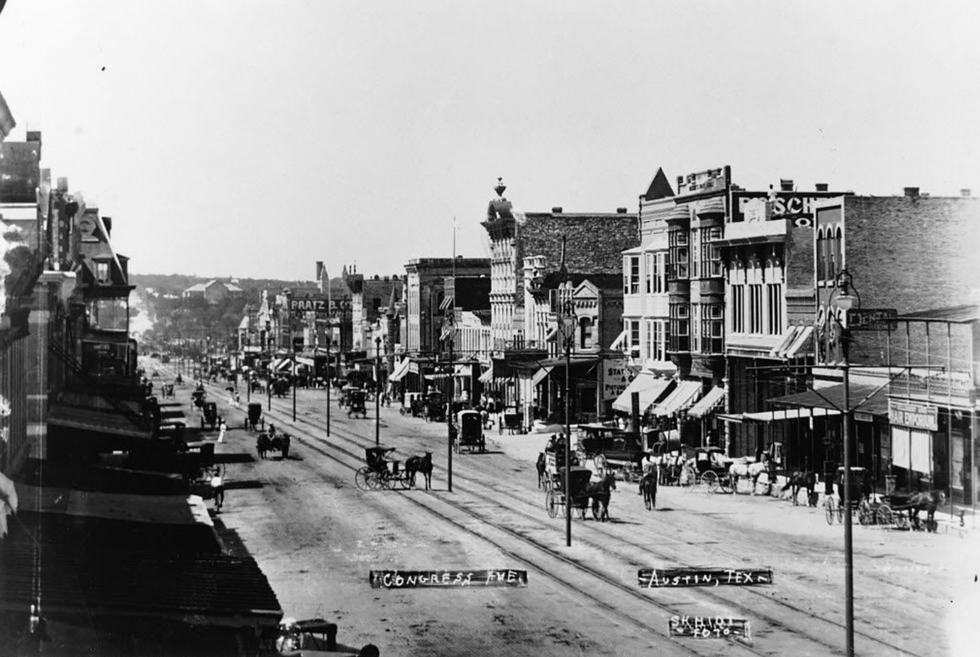 Pecan Street in the 1800s before it was renamed Congress Avenue. ("The Midnight Assassin" by Skip Hollandsworth/Austin History Center)
With around 23,000 residents, mid-1800s Austin was a once-tiny outlaw town that had seen enormous growth in a few short years.

With the fledgling University of Texas giving the town the nickname the "Athens of the South" and the Texas Capitol just a year or two from being constructed, the town was bridging the gap between the Wild West and post-Industrial modernity.
Jan. 1, 1885, began a year of unprecedented violence for the small city as four Black servant women, an 11-year-old Black girl, one Black man and two white women were murdered by axe or knife in just under a year. Several others were injured.
Before it was even officially named, Austin was faced with one of America's first well-documented serial killings. A visiting writer dubbed the killer the "Servant Girl Annihilator."
The city's ragtag police force, led by a saloon-loving City Marshal named Grooms Lee, fell under intense scrutiny as they scrambled to stomp the unprecedented crimes. Detectives from Houston and the famous Pinkerton crew were hired to solve the mystery, and Lee hired a new chief and expanded the police force by December of 1885.
News of the crimes was broadcast in grisly language on front pages of the then Austin Daily Statesman and even the New York Times. As quickly as it had started, the "Athens of the South" was on the verge of collapse.
Doors were locked, visitors were apprehended immediately after they entered the city, and even the city's raucous 24-hour saloons began closing at midnight. Neighbor turned against neighbor, and the city's ne'er-do-wellers became some of the case's biggest suspects.
According to the Statesman's May 30, 1886 edition, "all these murders occurred about midnight, in a majority of instances on moonlight nights, and the same mysterious and utterly impenetrable silence, unbroken by sound or cry, reigned while the assassin was at his terrible work."
Some older residents began to believe that the silent marauder had supernatural powers that kept him from alerting nearby dogs. Other residents speculated that a gang of the city's most evil were behind the gruesome crimes. But with all of the crimes' similarities, most were convinced that a singular sinister force was behind the terror of 1885.
Over 400 men were arrested in the case, at least one lynching was narrowly evaded and two husbands of the suspects were tried in court. One was convicted, though the case was overturned within six months.
But unbeknownst to 1885's Austinites, the killer would never strike again. Had the "Servant Girl Annihilator" been arrested, killed, or skipped town?
About the victims—when and where the crimes occurred 
Suspects—Ripper theories and the case of the missing toe
Austin police were given a hard task as they looked for the mystery killer—especially as eyewitnesses gave them seemingly opposite information. The mystery killer was described as a man who was light, dark or "yellow"; had been seen wearing bizarre outfits including a women's dress; and was sometimes identified as different local delinquents, though they were never found guilty.
The lovers of murder victims, including Richard Spencer, Moses Hancock and James Phillips, were prime suspects, though both Spencer and Phillips had been hacked with an axe themselves.
Spencer was acquitted after a few days of the death of his girlfriend Gracie Vance, and a suspect, Vance's former lover William Brooks, was also proven innocent after a brief interrogation.
Moses Hancock was unharmed in the killing of his wife Susan and made it difficult for pro bono lawyer John Hancock to prove him innocent. Susan was afraid of any drunk man and had even written a letter telling Moses she would leave him, though she never did. The letter was used to prove Moses' abusive drunkenness, which had escalated in the wake of Susan's death, though his 16-year-old daughter Lena always backed up her father. After intense family conflict during the trial, Moses was acquitted with a hung jury in 1887.
A drunken, jealous James Phillips was next on the chopping block for the murder of his 17-year-old wife Eula. James had good reason to be suspicious of his young wife—Eula had already likely had an abortion after becoming pregnant with another man's baby and had visited an "assignation house," or rent-by-the-hour romance hotel owned by local prostitute May Tobin, on the night of her murder.
Phillips barely survived the axeman's encounter, but he was still strongly suspected of murdering his adulterous wife and was convicted of the murder. Phillips served six months before his conviction was overturned by the Texas Court of Appeals.
Soon the trail went cold, and few new theories were provided for decades. But some modern-day theorists, including former UT professor and extensive researcher J.R. Galloway, have provided new insights into the centuries-old murders.
The Ripper connection
In the years after the bloody year, tales of Austin's serial killer flew mostly under the radar as tales of Jack the Ripper came in London three years later. But some have given evidence that the two crimes could be connected.
A Malay cook—"perhaps named Maurice"—was reported by a Statesman reporter in 1888 at The Pearl House at the time of the Austin crime spree of 1885, and conveniently left in January of 1886, just after the Annihilator's final murders. The Pearl House was located just next to the neighborhood of almost all of the crimes.
Perhaps coincidentally, a Malay cook was named as one of the suspects in the London crimes just a few years later.
Author Shirley Harrison posed a different Ripper story. A Liverpool man named James Maybrick, who Harrison says signed as "Jack the Ripper" and confessed to killing prostitutes in his journal, was apparently in Austin at the time of the killings. In Harrison's book, "Jack the Ripper: The American Connection," she presents Maybrick's apparent diaries and finds his motive—Maybrick had apparently seen his wife having an affair in the streets of London and periodically returned to the area to conduct murders. Maybrick's marriage woes wouldn't improve—he died from poisoning (likely from his wife) after both crime sprees had ended in 1889.
The case of the missing toes
The midnight Austin assassin had a damning detail unknown to the public—he often went barefoot, and bloody footprints were often found at the scene of the crime. Interestingly, he appeared to be missing a toe on his right foot, and perhaps more interestingly, two possible culprits were found that fit that profile.
The first suspect was Alex Mack, a local troublemaker who happened to be missing the same toe. Mack was attacked by detectives and officers, who tied a noose around his neck outside of a bar one day. A local patron intervened last minute and stopped the potential lynching, but Mack was then beaten for nine days during police questioning. He was never tried or convicted for the crime.
But just after the final murders of Christmas Eve occurred, a new possible culprit emerged—a young man named Nathan Elgin. Elgin made the papers in February 1885 after drunkenly dragging a woman from a bar to his brother's house nearby, where he subsequently beat and berated her.
A local policeman, saloon keeper and neighbor put a stop to the attack, but Elgin resisted arrest and brandished a knife before he was shot. Elgin died the following day, and the Servant Girl Murders never occurred again.
Galloway paints a damning picture in his criminology of Elgin. A later plaster of his foot matched that of the missing-toed killer, and several other bits of evidence, including Elgin's criminal past, his history of living with servant women and his knowledge of the neighborhoods in the murder, all contribute to a possible culprit for the infamous murders.
Not satisfied? You can read all about the crimes on Galloway's website, go on a Murder Walk tour downtown that takes you through the murder locations, or check out other accounts, including a PBS investigation, a My Favorite Murder podcast episode and Harrison's book.
All news clippings and other information on the crime was provided by the Austin History Center.
Enjoying Austonia? Signup for our newsletter to get daily Austin news, straight to your morning inbox!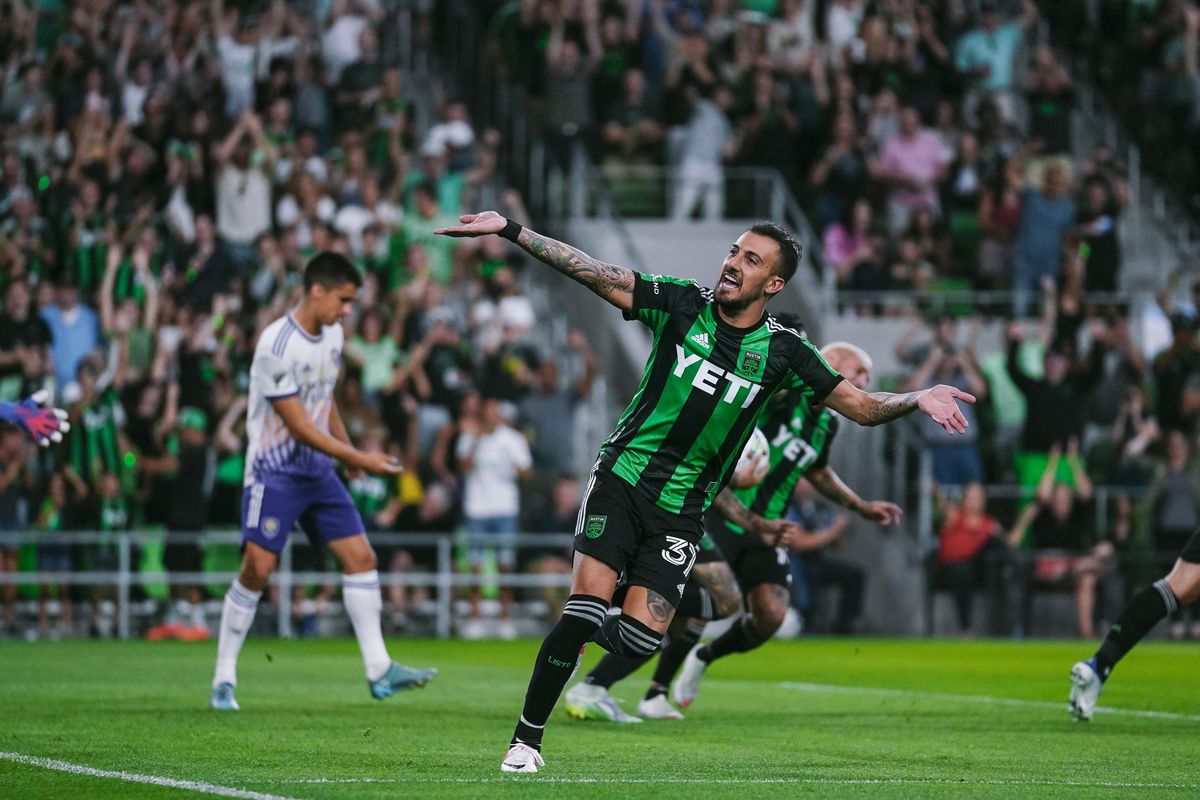 A first minute error gave Austin FC an early setback, but with the help of two red cards and two second-half goals, the Verde and Black still forced a last-minute tie in a messy home battle against Orlando City SC Sunday night.
With the 2-2 draw, Austin dropped from No. 1 in the MLS West conference but still earned a point in the standings thanks to a penalty kick goal from Sebastian Driussi and a breakthrough shot from striker Moussa Djitte, who scored his first goal with the club in the final minute of play.
Here are the top three takeaways from the match: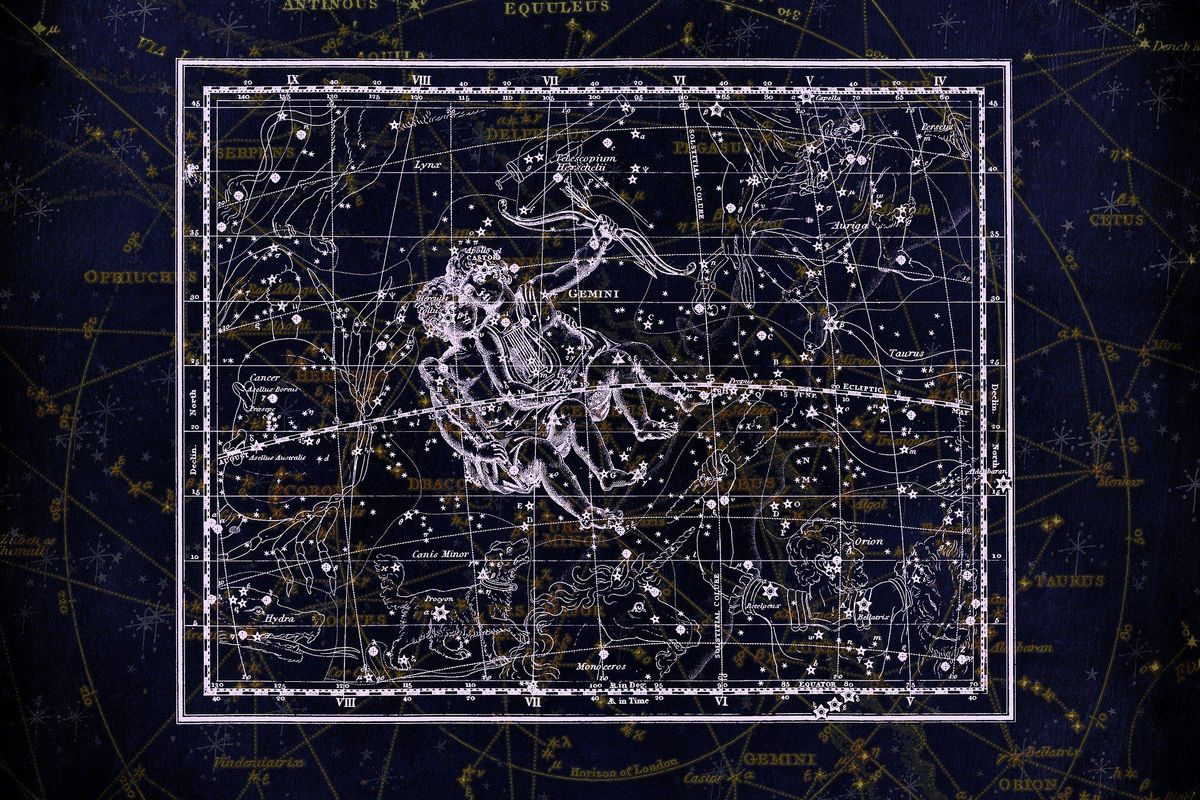 This Gemini season, starting today, is appropriately paradoxical, twisting and blending simple concerns with life's bigger, faster and more fiery quests.
Shortcuts: Aries, Taurus, Gemini, Cancer, Leo, Virgo, Libra, Scorpio, Sagittarius, Capricorn, Aquarius, Pisces
On Sunday, May 29, we'll experience one of the year's biggest calls to adventure in the Mars/Jupiter conjunction—a potent duo whose combined force will start to be especially strongly felt when Mars moves into Aries on May 24. Contrastingly, Mercury, the ruler of Gemini, will keep our mental temperament grounded and steady as they move slowly through the sensual, materially-oriented sign of Taurus for most of the month. These contrasting forces might be tricky to weave together—read ahead for tips on how your sign can find the right approach this month!
Gemini: May 21-June 20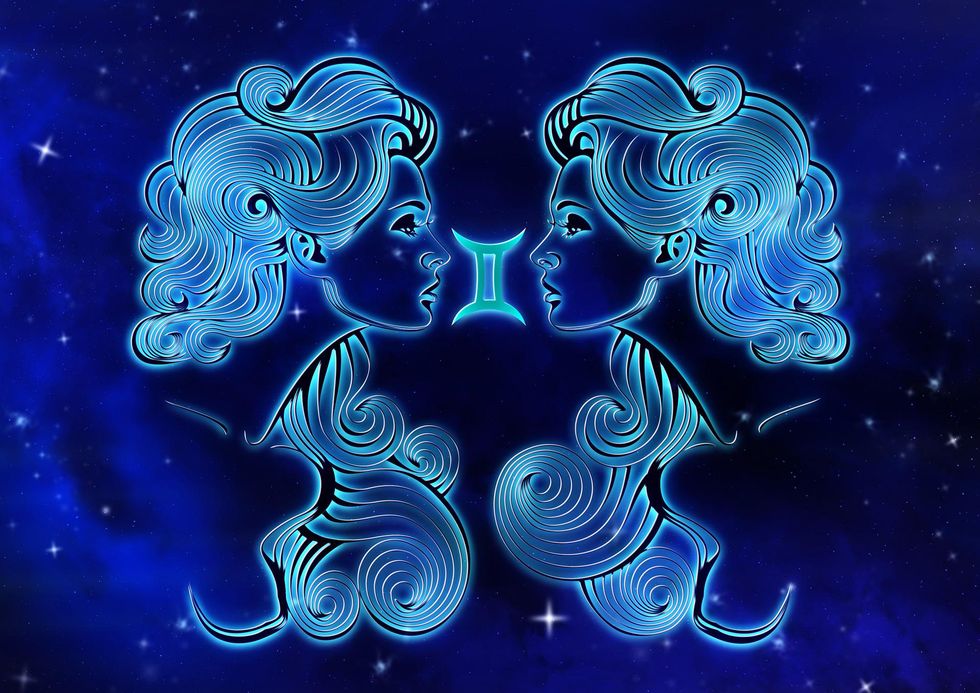 Gemini: May 21-June 20
Welcome to the season of your Solar Return, Gemini! This month will set the stage for your whole coming year, so it will be great to start it off on the right foot. The most important bit of cosmic context is Mercury moving slowly till the end of the month in the grounded sign of Taurus. This is an encouragement to savor your questions and conversations with the world, without needing to rush to answers and to mull over the elemental, fundamental aspects of your life. It would be great to give yourself perspective, especially by experiencing new environments and by moving through the world in a new manner. Allow yourself to be surprised! You might loosen some of your hardened beliefs, but don't discount the trustworthiness or substance of the new ideas you may stumble upon.
Cancer: June 21-July 22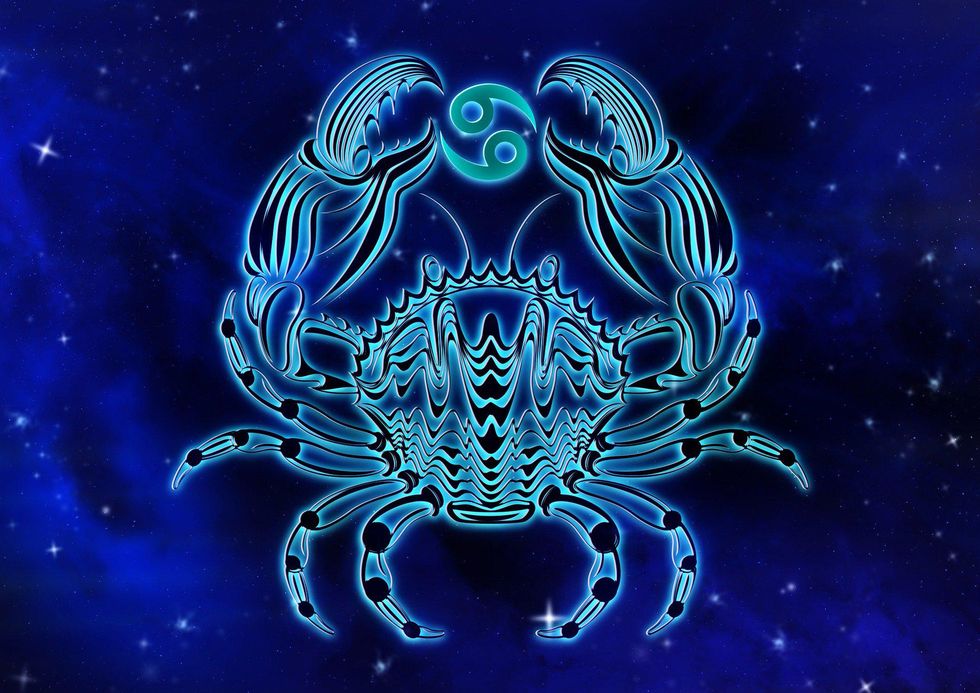 Cancer: June 21-July 22
For you, Cancer, the paradoxes of Gemini season have to do with inwardness and outwardness. On the one hand, you can expect your inner world to be as active as ever, swirling with meaningful thoughts and experiences needing to be digested. On the other, this month features a strong call to get out of your shell, open up to the world at large, and bravely share yourself—perhaps even in an unprecedented way! In transitioning between these extremes, the Moon can be as good a guide as ever—heading into and out of the New Moon on the 30th, you might focus on articulating and envisioning this burgeoning impulse and nourishing the terrain for its growth. As we ramp up to the full moon on the 14th, you might find small ways to embody, communicate and make real this developing dream.
Leo: July 23-Aug 22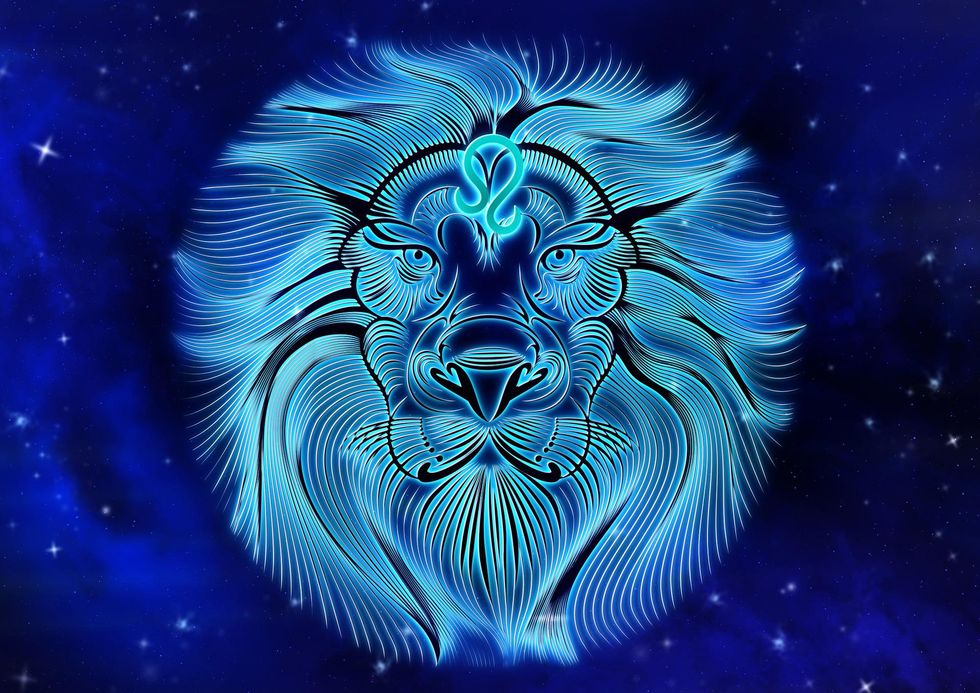 Leo: July 23-Aug. 22
This Gemini Season is particularly intense for you, Leo, as it calls forth both a fiery, hungry spirit and a more serious, dedicated energy, aware of life's hardships and limitations. These impulses herald a summer of growth and maturation, which would be great to get a good jump on. Just don't let this process make you too heavyhearted or self-involved! Your friends, community, and experience of the broader social world at large can help soften and clarify this strong, fiery self that's metamorphosing. You might rely upon this bigger, human perspective to help you progress smoothly and gracefully. Although it might require some extra humility, taking yourself less seriously can be a superpower. A lighthearted approach can be extraordinarily efficient and effective. It might be paradoxical, but consider that relying on a bigger, greater power than your own is your path to individual fullness.
Virgo: Aug. 23-Sept. 21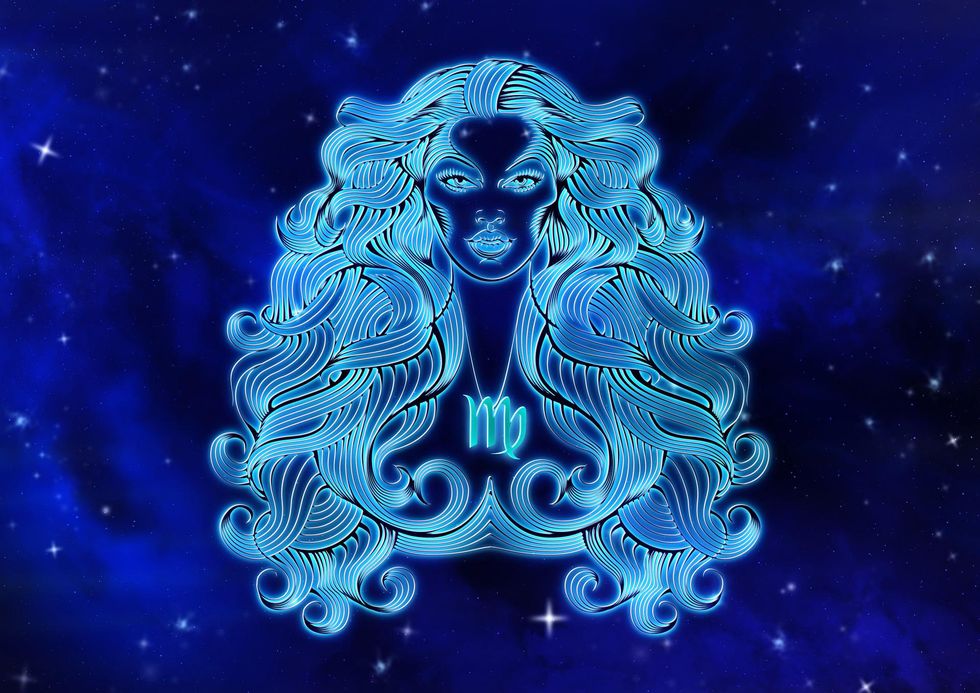 Virgo: Aug. 23-Sept. 21
This Gemini season brings a charge for you to expand into more substantive and serious subjects, Virgo. Especially if you feel you've been playing small, this will provide an opportunity for you to grow into more meaningful and demanding work in the world. At times, this will feel hectic and harsh—there will be no shortage of fire this month. You, as much as anyone, though, can help find the right place and time for that fire, directing it where there's a need for more energy and oomph. Lightheartedness can be really helpful in navigating and dancing with this heat—with a bit of humor and perspective, you can respond and adapt quickly and gracefully. By the end of the month, you should be able to feel like your view of and faith in the bigger picture has expanded.
Libra: Sept. 22-Oct. 23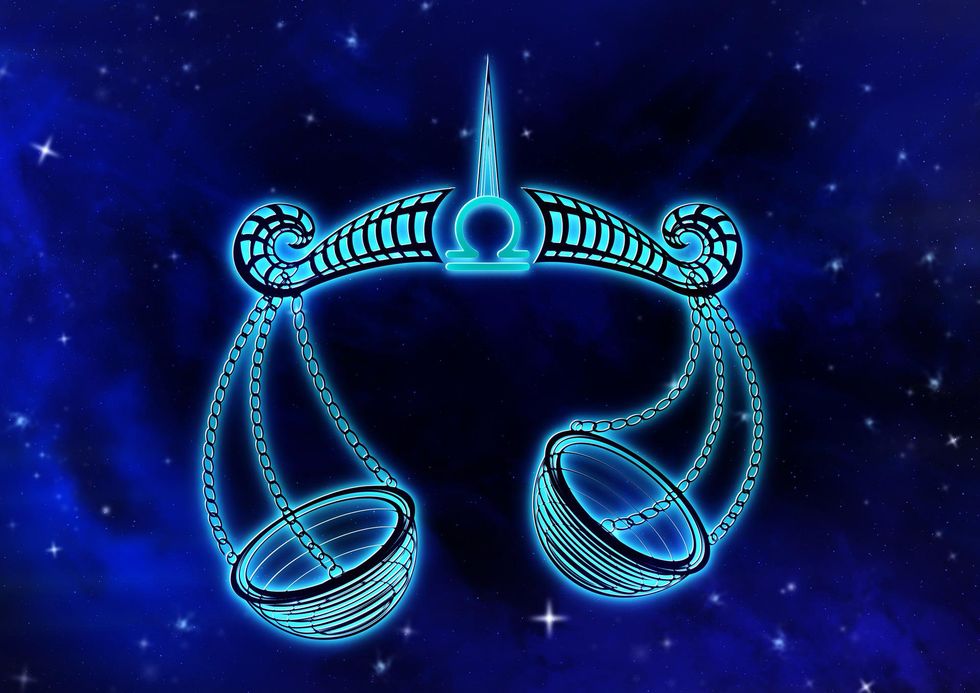 Libra: Sept. 22-Oct. 23
​This Gemini season will provide ample opportunities for you to learn and grow through your relationships, Libra. We're really looking at the full spectrum of potential experiences here—on the one hand, Mars' entry into Aries can ignite flammable subjects, and people are generally likely to be on edge, assertive and protective. On the other, Venus' conjunction with Uranus toward the end of the month can bring unexpected encounters and new forms of relationship into play. Throughout all of this, there's a theme for the next year of growth through fiery, direct relationships. This is a step beyond just keeping the peace which may be discomforting, but consider that it may take your relationships to incredibly satisfying and enduring places.
Scorpio: Oct. 24-Nov. 21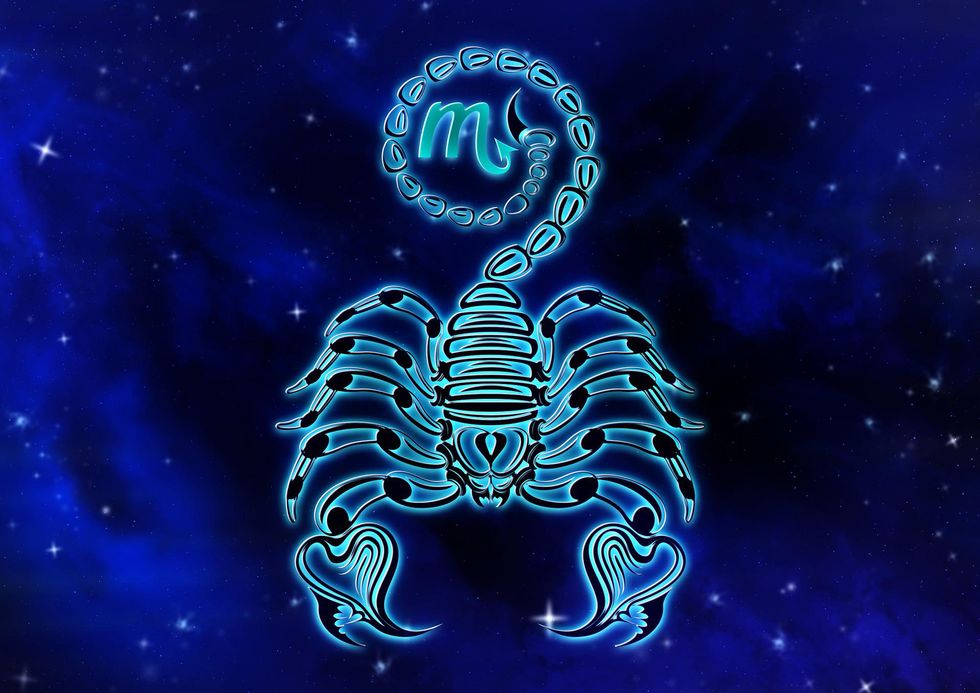 Scorpio: Oct. 24-Nov. 21
This Gemini season brings opportunities for sharpening both your wits and tools, Scorpio, although this may feel like a trial by fire. Although they may feel particularly urgent and exciting this month, many of these challenges and opportunities will last throughout the summer, so take your time to get your focus clear and settle into a groove. The real challenge and potential this month have to do with navigating subtle, intricate dynamics so that you aren't flustered and know exactly where to put your effort. In order to develop this discernment, you can definitely rely on trusted allies, who can act as mirrors, triangulation points and simple safe havens amid the storm. This is a strategic necessity, but be sure to give thanks and enjoy the simple goodness of companionship, too!
Sagittarius: Nov. 22-Dec. 21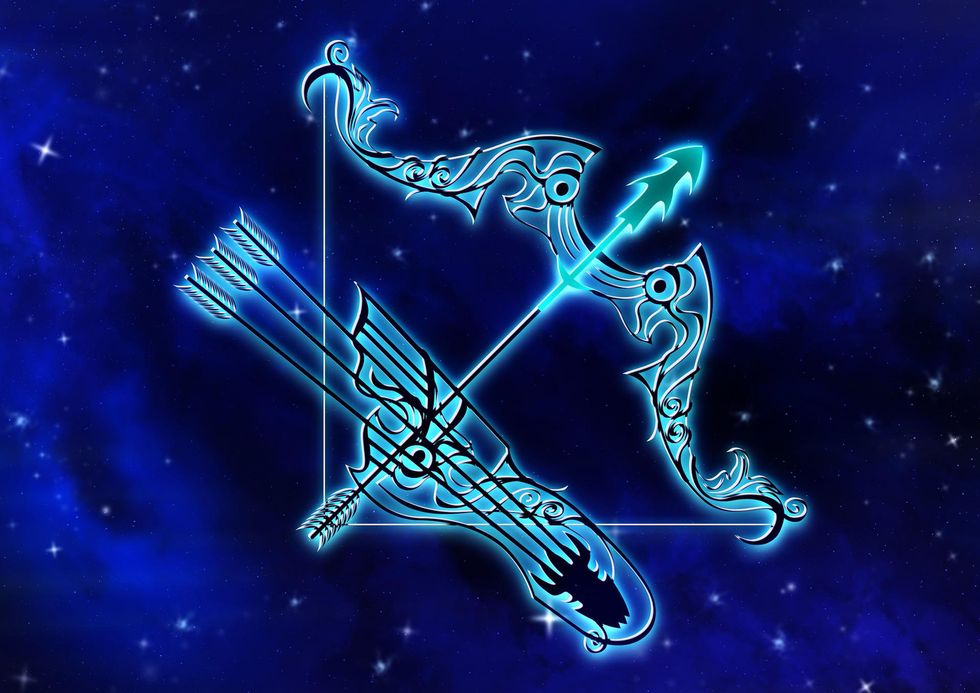 Sagittarius: Nov. 22-Dec. 21
The sharp, powerful impulses and stimulation of this Gemini season are pushing you to the development of your free will, Sagittarius—a spirit of playful, proud independence and spontaneity. There are a couple of ways that you might think about this. First, that courage is necessary to truly live out your convictions and ideals, as well as a way to ultimately best serve the world. Truth isn't always soft or easy. On the other hand, this isn't too complex and is keyed to cutting through stagnation. There's a sort of simplicity and instinctive wisdom that you can draw upon and develop into this month, letting things happen. If you need to, you can think of this as an act of trust, or faith in a basic goodness and natural, flowing order of things.
Capricorn: Dec. 22-Jan. 19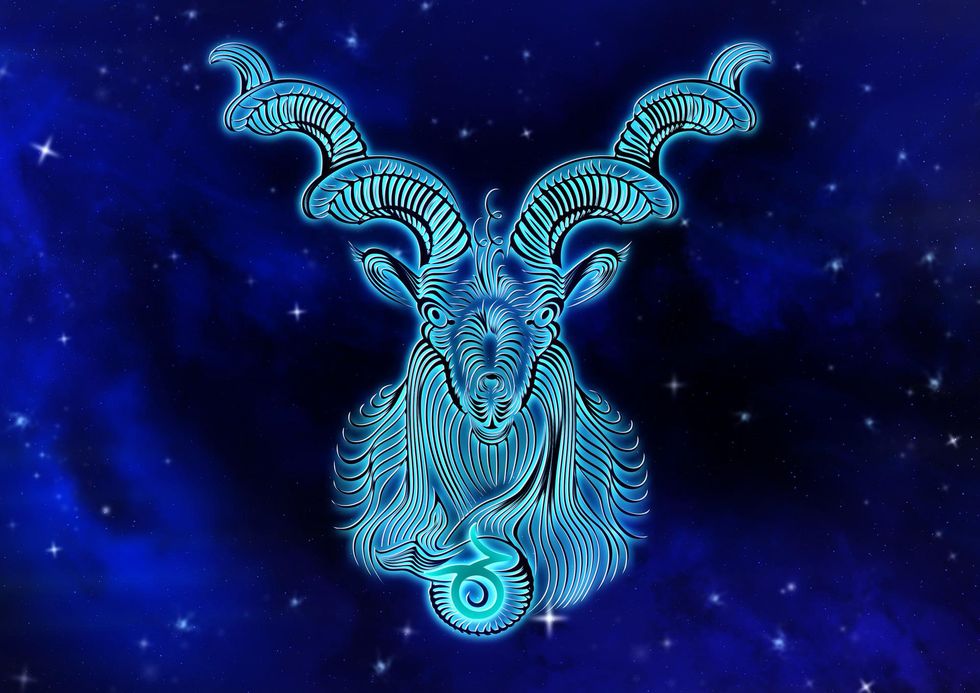 Capricorn: Dec. 22-Jan. 19
The motion and activity of this Gemini season can quickly develop your values and taste, Capricorn, as you strip back ordinary and inherited ways of thinking and open your eyes to life's beauty. This simple and vibrant beauty will stimulate your desire to savor life's goodness and strive for the highest quality experience possible. Along the way, your fixed, limited ideas about what is possible can fall away, even as the new and extraordinary may require incredible strength and devotion from you. Although these are lofty ideals, they'll have a lot to do with your tangible, everyday experience of your body and sense of home—this is a primal, almost wild energy being rekindled. Alongside this intense fire comes a certain risk, so make sure to enter into this new adventure step by step, without injuring yourself or anyone else.
Aquarius: Jan. 20-Feb. 18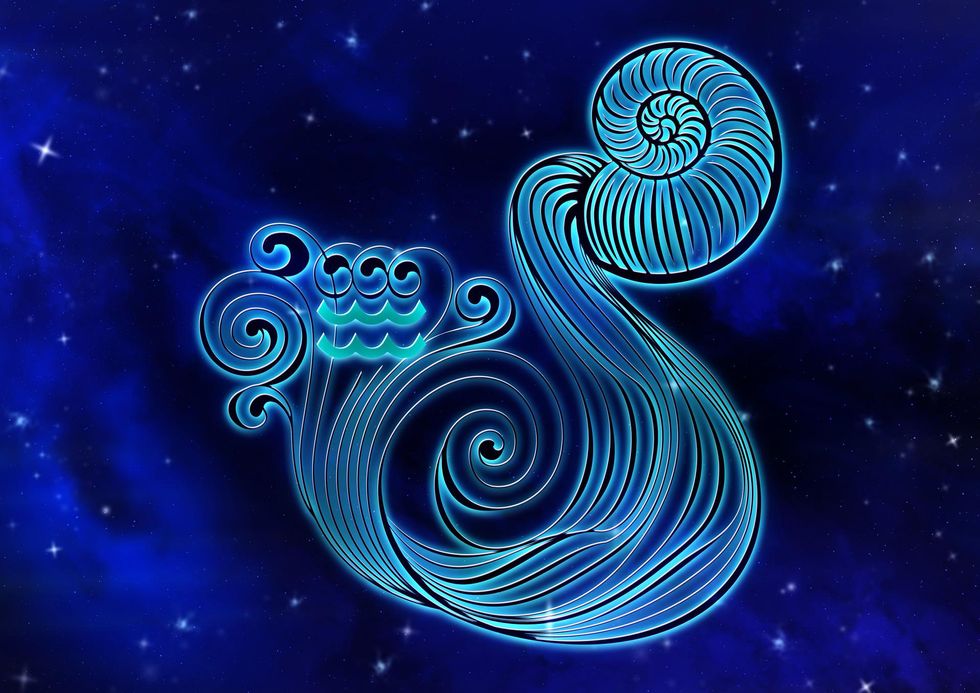 Aquarius: Jan. 20-Feb. 18
This Gemini season can help you learn how to feel more rooted and alive in life's simple aspects, Aquarius. Although this can certainly take place in tandem with new teachers, these don't have to be big gurus—rather, your curiosity, delight, and common sense might be the best guides. In this regard, your quality of perception, thought and the well-being of your inner child can all make great strides. Through the first part of the month, this will likely feel exciting and overwhelming. As we approach our new moon, though, you can get a better sense of where you need to be settling into more focus and definition in your life. This back and forth between a growing sense of clarity and inner authority and a stronger capacity to be firm and to the point will continue to deepen throughout the summer.
Pisces: Feb. 19-March 20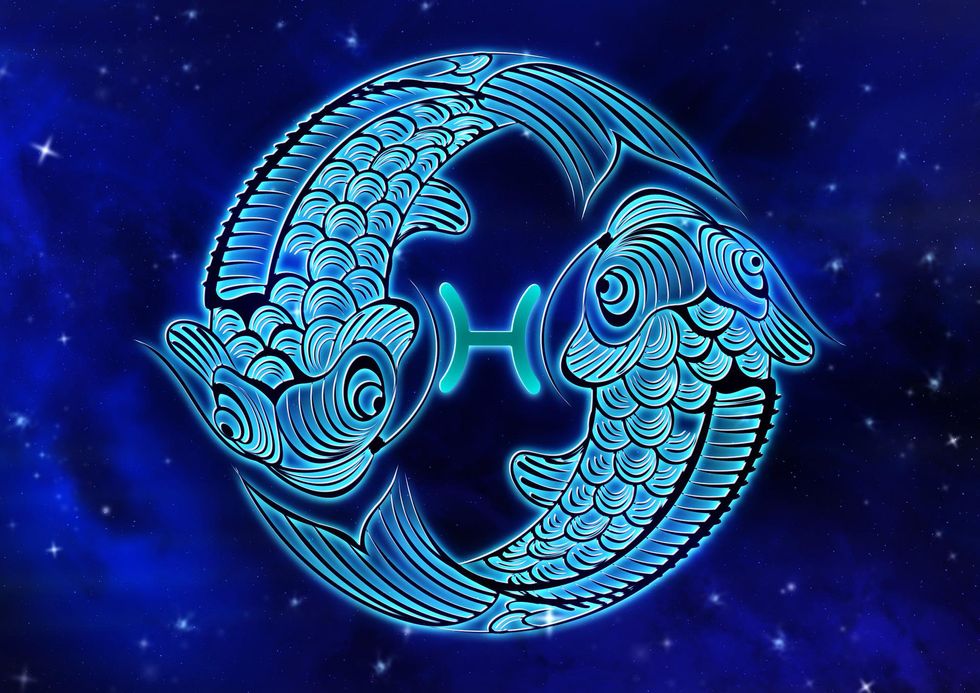 Pisces: Feb. 19-March 20
This Gemini season is focused on helping you develop a stronger sense of connection to the world around you, Pisces. Although this can take place by rearranging and bringing more life into your body and environment, an initial spirit of fresh possibility and willingness to release what is stale and outgrown is a necessity. In doing so, you can land upon a greater sense of capability and being resourced for life's adaptations and evolutions. This will certainly be a month of growth in your material world and relationship with your body, but the serious litmus test is how settled you feel internally—the quality and clarity of your thoughts and inner world. Ideally, though this summer you'll develop a stronger trust in yourself and an easier interface between your inner riches and outer quality of experience.
Aries: March 21-April 19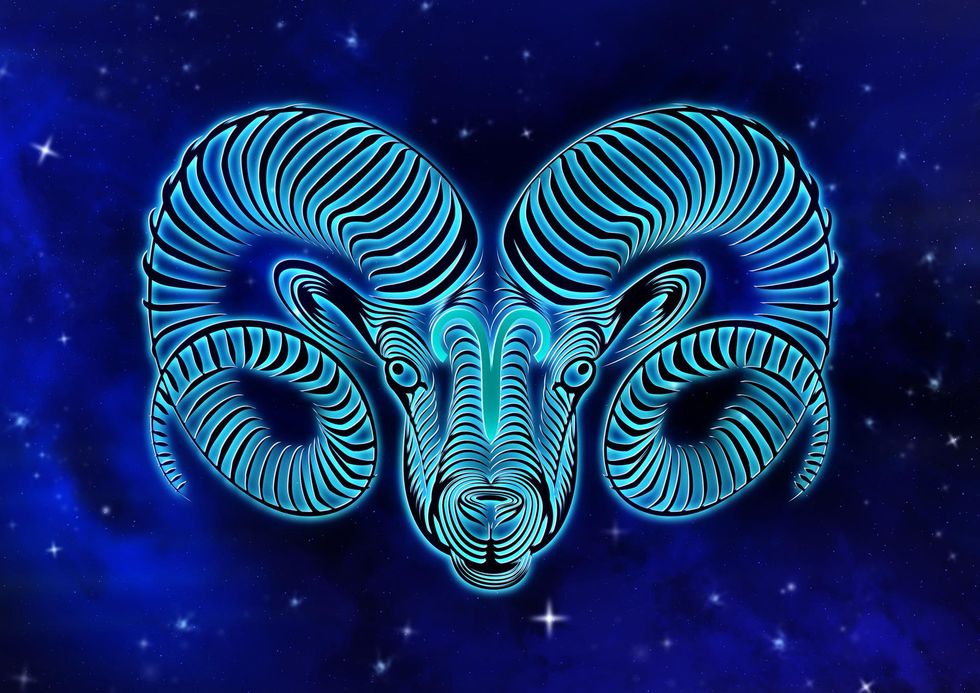 Aries: March 21-April 19
The Mars/Jupiter conjunction is especially important for you, Aries, as it happens in your home sign. This signifies a spark of expansion that will play out over the coming year. Here, Jupiter is calling you into new ventures and adventures, to level up and act on the big dreams and desires brewing inside of you. Thus, this month is a great time to initiate some bigger change, to take some jump, leap or healthy risk. Although you don't want to let this moment slip away, please don't get impulsive or headstrong—make sure you've got at least a bit of a plan. Ideally, whatever you're aiming at will require a good bit of care, and you can expect that much of this opportune, fertile energy will continue and develop throughout the next year.
Taurus: April 20-May 20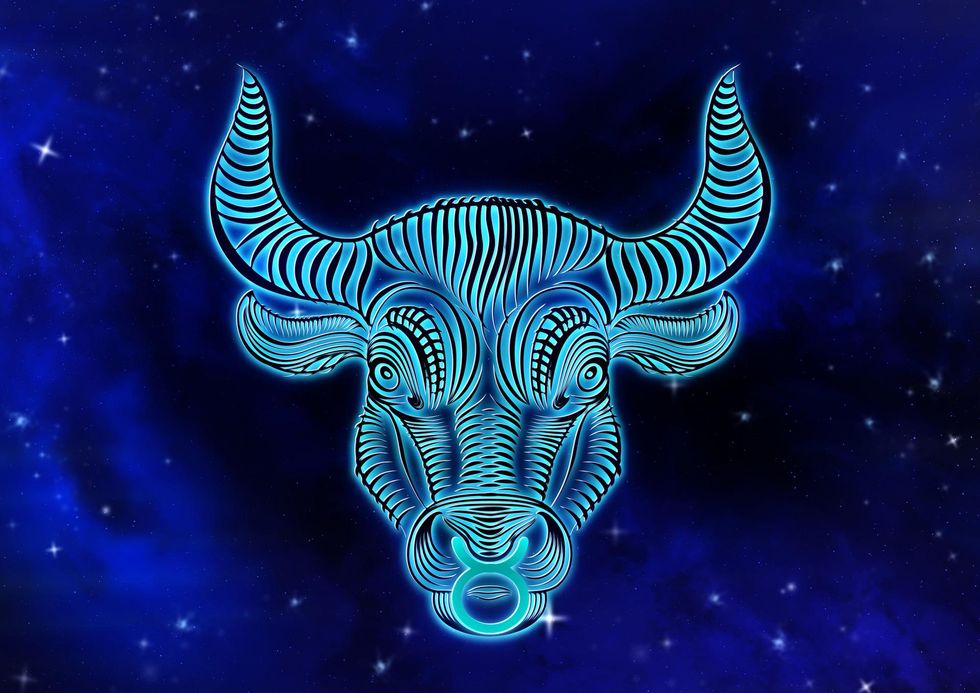 Taurus: April 20-May 20
The start of the coming month will challenge you to keep up the pace, Taurus, so that it can consolidate into a healthy rhythm. Finding the right stride, you can find yourself breathing more easily, and maybe let yourself loosen your grip or take your hands off the handlebars, trusting your sense of balance and the strength in your legs. This can set the stage for an opportune spell at the end of Gemini Season, as your ruler Venus makes a conjunction with Uranus—you might keep an eye out for spontaneous side adventures, ways to create space for synchronicity, or simple moments where life is calling you into new ways of being. Ideally, these will feel like clear upgrades, but if you need to think of them as experiments or trial runs, that's totally okay, too.