Get connected with our daily update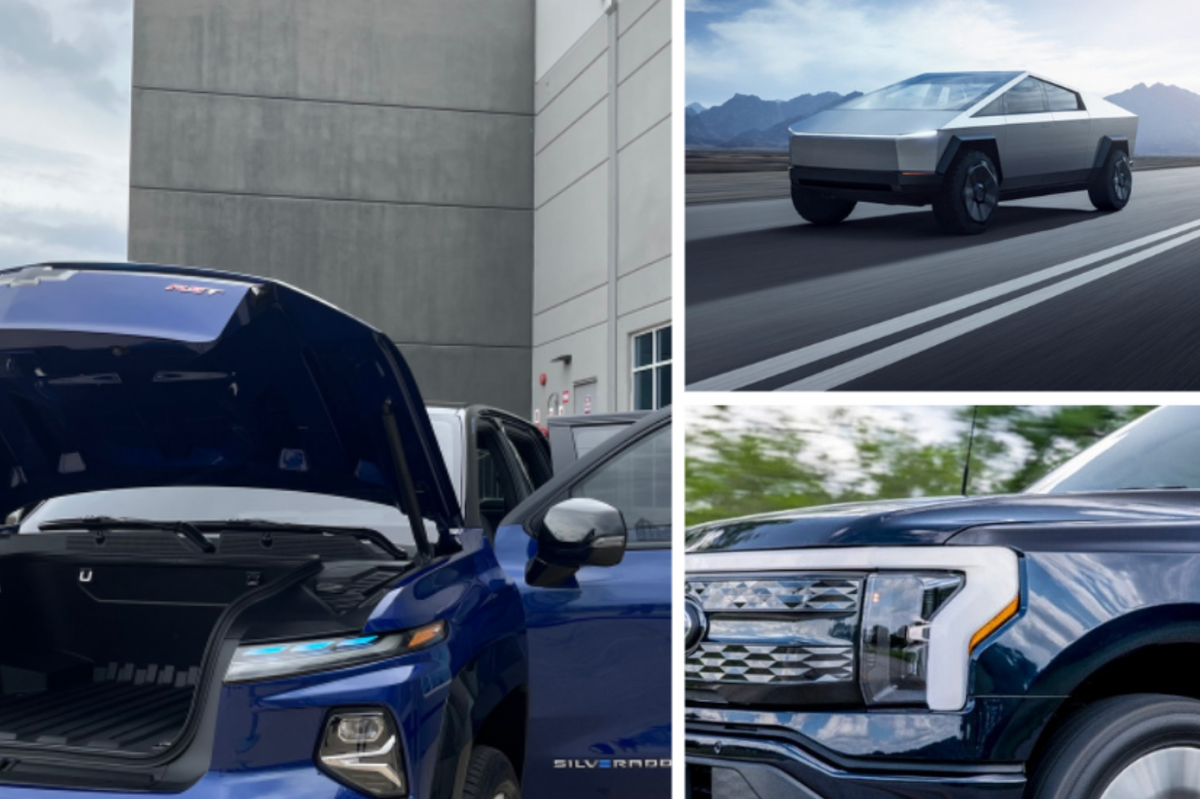 General Motors stepped onto Tesla's turf this week by bringing the 2024 Chevy Silverado EV to Austin for a showing. It's driving up competition in an increasingly hot market for electric pickups, which include the Cybertruck and Ford's F-150 Lightning.
---
"Especially here in Austin, there's a really, really high interest in electric vehicles and keeping that zero-emissions goal in mind," said Rachel Reid, a spokesperson for General Motors. "And then just like anywhere in Texas, trucks are something that people use in their daily lives for things from carrying different furniture or anything from a job site or even just having the family in the backseat and being able to carry something along with them."
Pickups play a major role in Texas culture, so much that the Texas Standard notes auto companies sometimes approach their marketing strategy by the regions of North, East, West and Texas. So, here's a look at the pickup options in the coming years if you're looking to go electric.
Production site and release schedule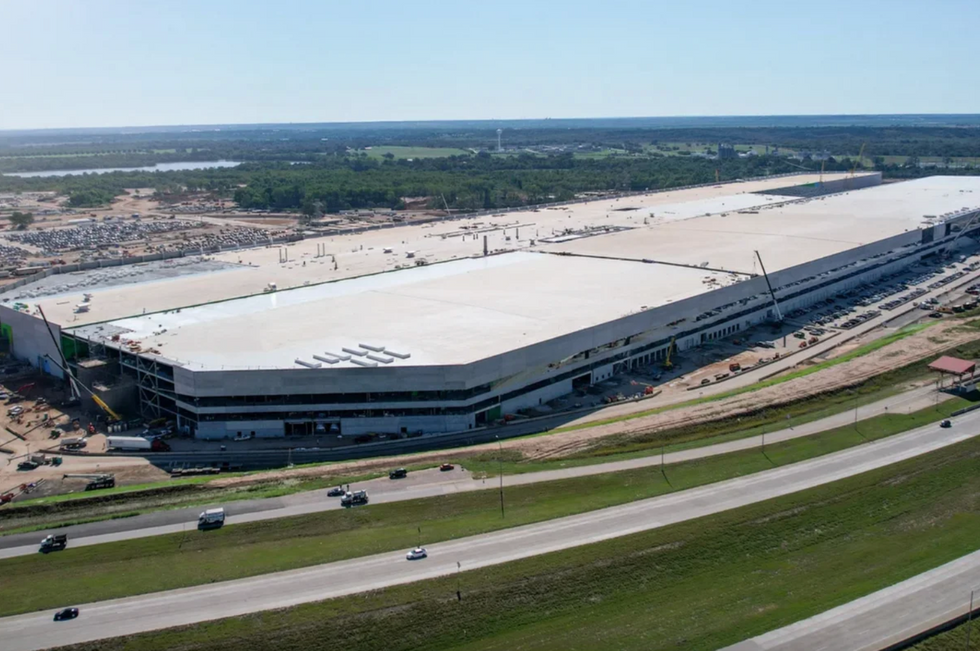 The Silverado is being made at the company's first fully dedicated EV assembly plant in Detroit, Michigan. Known as Factory ZERO, it's named as such to reflect the company's vision of a world with zero crashes, emissions or congestion.
The Cybertruck, meanwhile, will be produced at Giga Texas. At the recent opening of the factory in southeast Travis County, CEO Elon Musk addressed delays on the truck and said it would be out in 2023.
Orders are closed for the 2022 F-150 Lightning, but 2023 versions are just around the corner. They are being produced at Ford's EV center within their Rouge Complex in Dearborn, Michigan
Cost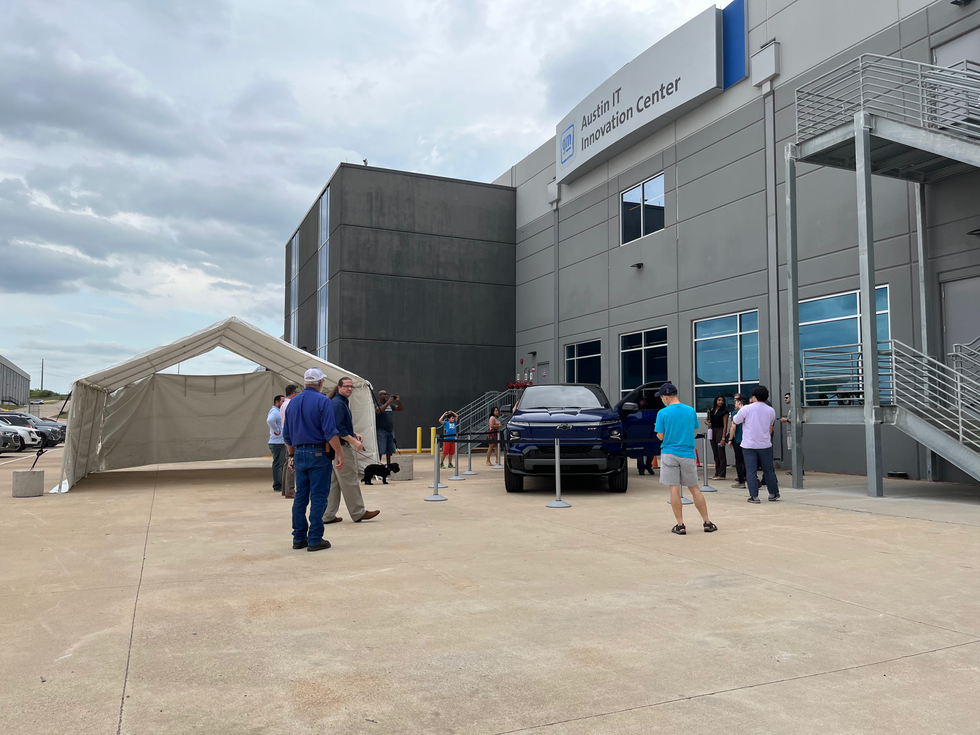 The Silverado has an estimated MSRP starting at $39,900 with a reservation cost of $100. Depending on which feature options are added, the truck could end up costing around $80,000.
The Cybertruck also requires a reservation cost of $100 and a final price varies by the number of electric motors. So the price ranges from $39,900 for a single motor and $69,900 for a tri motor.
This year's F-150s ranged in price from $39,974 to $90,874.
Autonomous features
You'll have to be at the wheel and alert no matter which car you choose since no vehicle is fully autonomous.
Chevrolet has compatible roads that drivers can use their driver-assisted technology, known as Super Cruise which includes adaptive cruise control, lane centering and hands-free operation with an attentive driver.
The Cybertruck order site doesn't appear to have many details on what its tech will include, but Tesla has previously made plans to launch a new self-driving computer with the pickup.
The more expensive Lightning models have Blue Cruise available, which is Ford's hands-free driving system that can be used on prequalified sections of divided highways. It includes a driver-facing camera to ensure the driver has their eyes on the road and Ford has said there's potential for future enhancements.
Charging time and range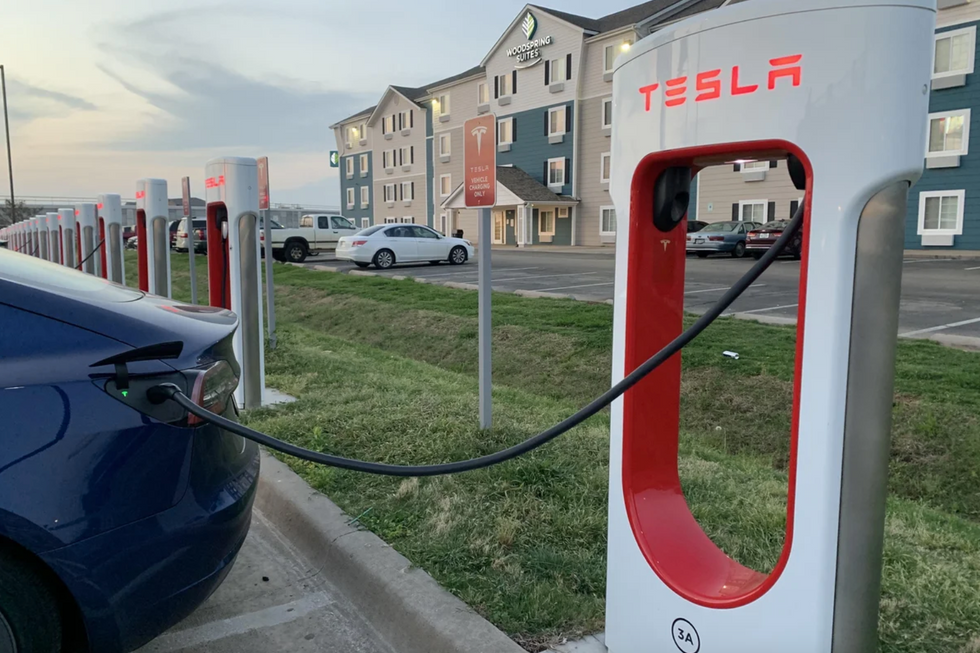 If you're looking to take some road trips outside of Austin, then this is one of the critical factors you'll consider while EV shopping.
The Chevy is estimated to reach 400 miles of range. With a 10 minute charge on a fast charger, it'll be able to get about 100 miles of range.
It will vary by battery pack, but the Environmental Protection Agency shows the Lightning as capable of traveling between 230 and 320 mile range.
It's yet to be realized, but Tesla is currently boasting the highest of the three with up to 500 miles of range on its Cybertruck.
Screens and storage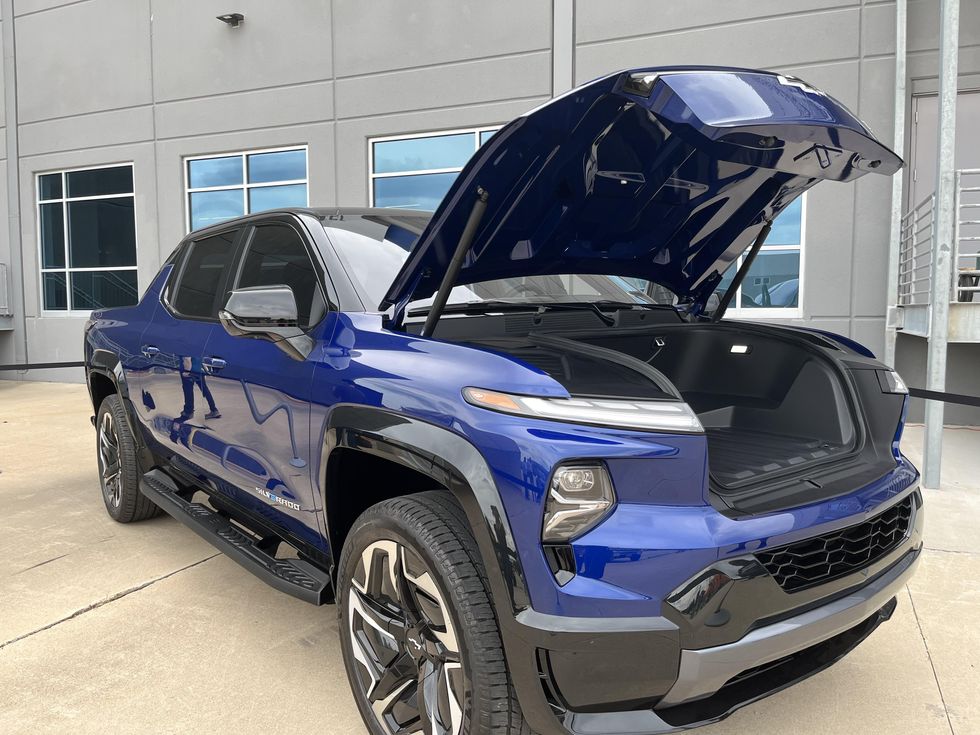 Of course, there are things you can do to keep busy while charging.
Generally, Tesla screens can display navigation, apps and a media player where you can access the radio and streaming services.
When it comes to loading up the vehicle, the Cybertruck flexes enough storage in the back for a motorcycle that you can transport up with a ramp.
The Silverado has a screen above the wheel that functions as a traditional dashboard and another larger screen. Chevy also replaced the space up front where an internal combustion engine would be with a "frunk."
The Lightning also has a frunk, with Insider listing it as one of the reasons it's perfect for road trips.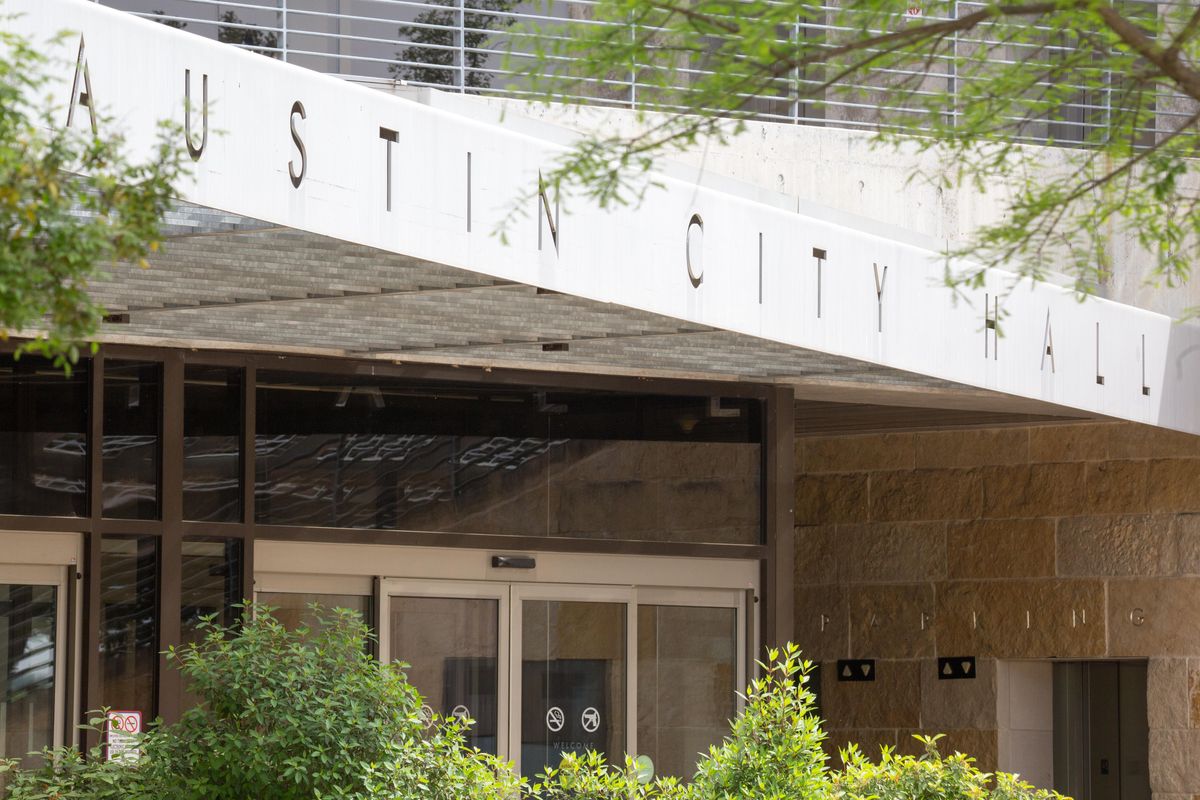 By Jo Clifton
Members of the city's living wage work group urged City Council Tuesday to raise the city's living wage to $22 an hour for the upcoming fiscal year. They said the wage should apply to all regular and temporary city employees except employees of the summer youth program, regardless of position or number of hours worked.
Council members Vanessa Fuentes, Ann Kitchen, Chito Vela, Kathie Tovo and Pio Renteria have already signed on to a resolution on the June 16 agenda calling on the city manager to adopt a living wage of $22/hour in next year's budget.
The current living wage is $15/hour and that has not changed since 2018. City management raised employees' wages to $15 as a result of a recommendation from the living wage working group in 2015.
The Human Resources Department convened the working group again this year, asking for its recommendations on a living wage. According to staff's calculations, providing a $22 minimum wage would cost the city between $18.2 million and $22.8 million, not including wages for police.
Carol Guthrie, business manager for AFSCME Local 1624, told Council during its work session that it's time to raise wages so the city can meet the demands of the public and its own employees. With inflation, gas prices and rising housing costs, Austin city employees are suffering and underpaid, she said.
While the city raised its minimum wage to $15 in 2018, it failed to keep raising that amount, which should have become $16.83 the following year.
According to documentation provided by the city, as of the end of April, the city had more than 2,474 vacancies, compared to about 1,559 on May 1, 2019. The vacancies include 78 at Austin Resource Recovery, 266 at Austin Energy, 96 in Public Works, 237 at Aviation, 133 at Parks and Recreation, 357 in the Police Department, 198 at Emergency Medical Services, and 126 firefighters.
City employees are suffering, Guthrie said, with some working so much overtime that they have become injured and ended up on the disability list.
City leaders did not foresee the pandemic, nor did they foresee the freeze. "And those additional stressors have played a big role in where we are at today. But something's got to give. We need more workers. We cannot hire workers. Those who work here – they're done, they're spent. They need your help. We've got to be competitive. We have got to raise the wage for these workers." The private sector is now hiring at $20 an hour, Guthrie said, and the city is not able to compete.
Rachel Melendes of UNITE HERE, the union representing some airport employees, said working at the airport is "too stressful. They are overwhelmed," she said, noting that many airport workers arrive at 3:30 a.m. and leave at noon. "And despite their hard work they are not able to support their families on the city's wages."
Fabiola Barreto of Workers Defense said her group has been observing that "the folks constructing the city are not reaping any of the benefits. They're moving to Buda and Kyle," because they can't afford to live in Austin.
Complicating matters, every Council member is aware of the fact that, as a result of state law, they can't raise taxes more than 3.5 percent without the permission of voters.
Council Member Natasha Harper-Madison voiced her support of the wage proposal. She said she is telling people in her district that they should be prepared to move out of Austin as prices rise higher. That would be better than waiting until they have missed rent payments, she said.
Council Member Alison Alter told her colleagues she is committed to a wage increase, but could not commit to a specific number. She said, "Keeping our workforce competitive is the highest priority."
Kitchen said it was her goal to reach $22 as recommended by the working group. She said it was particularly important that the public understand the trade-offs city management might have to make in order to pay the amount employees need. She told City Manager Spencer Cronk, "Get us to $22. If you can't get us to $22 … tell us why."
Guthrie told the Austin Monitor after the meeting that she and other members of the working group would be at the Council meeting next week to push for adoption of the $22/hour resolution. However, she said she was disturbed that the working group put in so much effort seven years ago to tell the city to raise wages, but there was no action on their recommendations after the city raised the living wage to $15.
Guthrie said she and others would be ready to fight for their wage proposal. In addition to AFSCME, other members of the group include representatives of Central Texas Interfaith, Workers Defense Project, Laborers' International Union 1095, IBEW Local 520, the Austin chapter of General Contractors, Plumbers Local 286, Greater Austin Hispanic Chamber of Commerce, the Austin LGBT Chamber, UNITE HERE, Local Progress, Texas Antipoverty Project and the Equal Justice Center.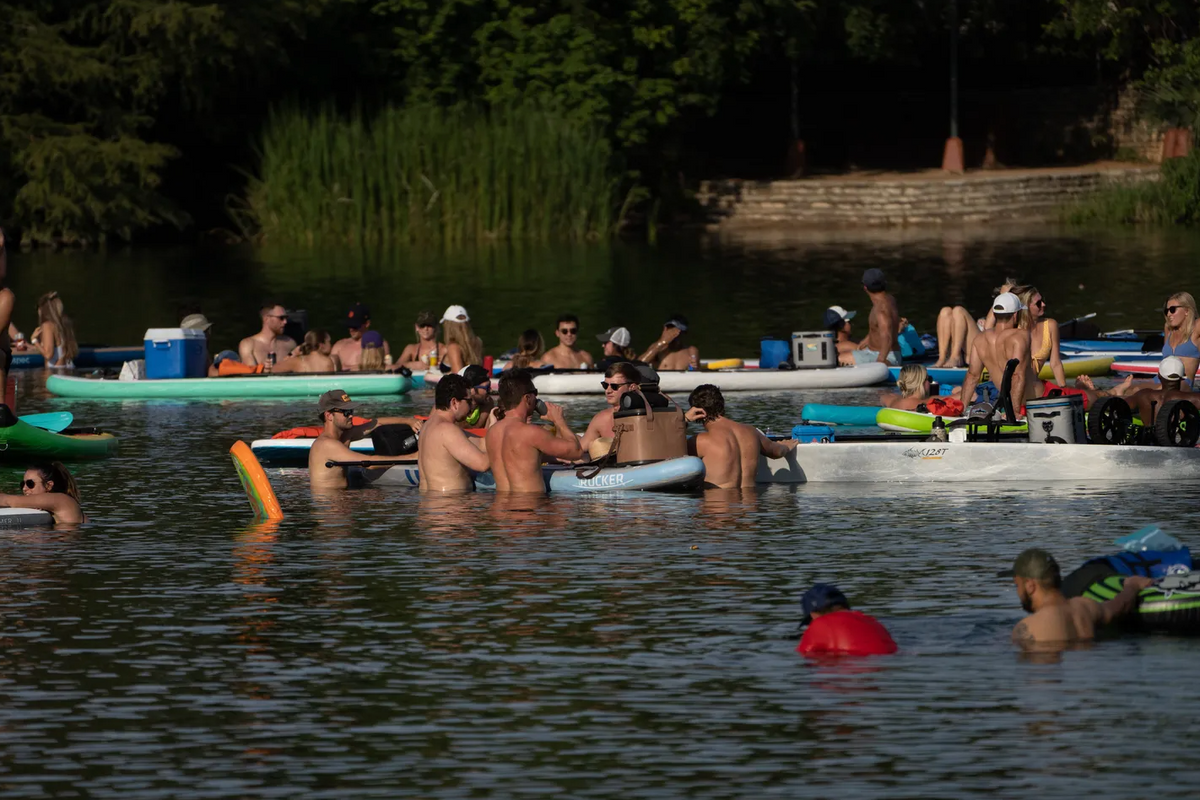 When Mark Coffey moved to Austin in 1986, it was the land of Stevie Ray Vaughan shows, MTV and new opportunities.
Now, it may be the land of limited housing, property tax hikes and California license plates—but many are still choosing to stay for remnants of that old-school charm.
Austinites love to lament the loss of "Old Austin"—they've been saying it since 1884. And with one-bedroom rents up 112%, home appraisal rates up 56% and the cost of living on a seemingly endless upward trend, it's hard not to see Austin's past through rose-tinted lenses.
But even in money-stretching times like these, some Austinites are taking a break from their usual complaints to remind themselves why they choose to stay.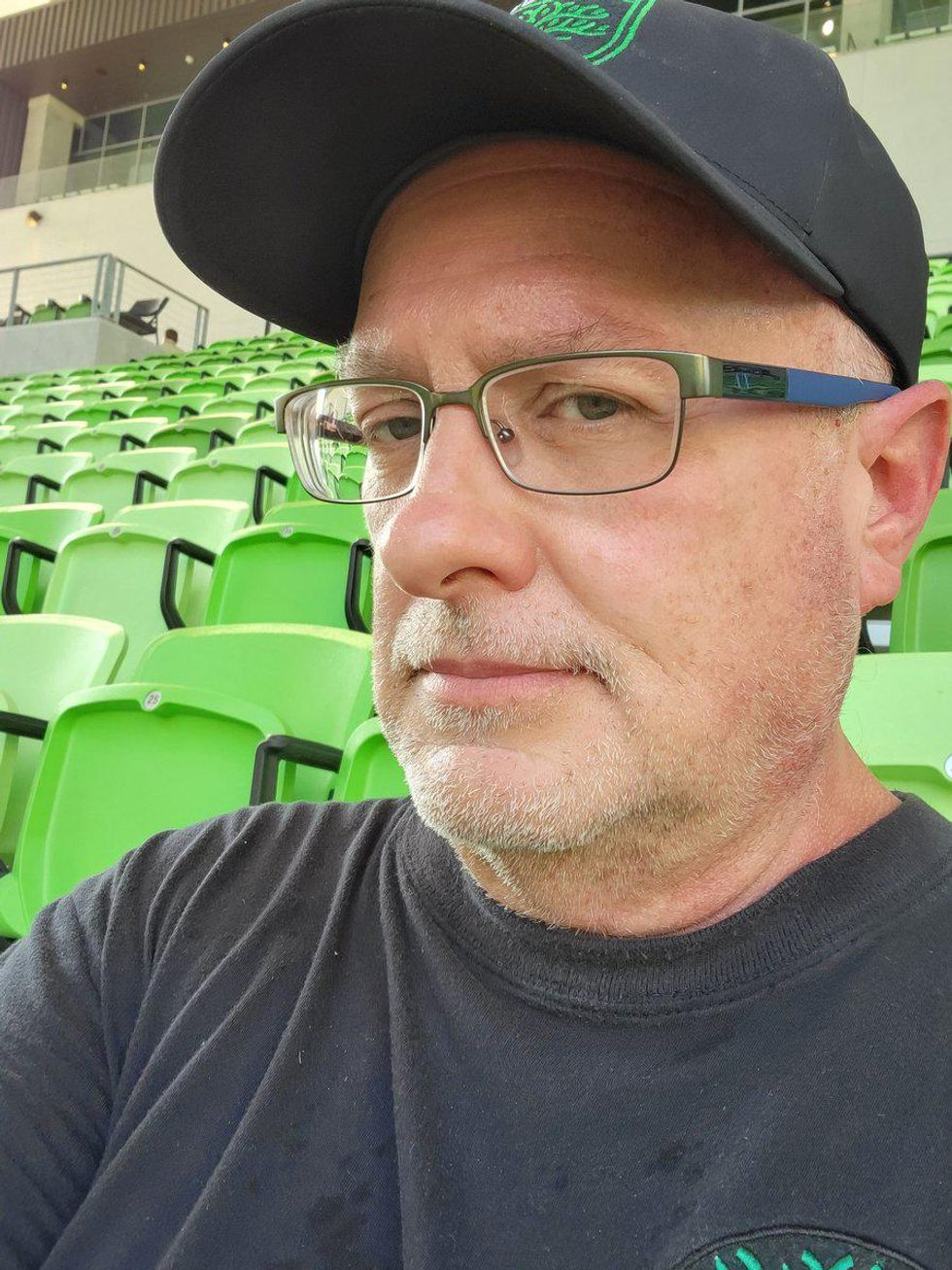 Mark Coffey has stayed in Austin for decades due to its uniqueness, inclusivity and community. (Mark Coffey)
As a near-original Austinite, Mark Coffey didn't have too much trouble buying a house or finding a job with pension benefits at a local utility service decades ago. Still, he said he's stayed in Austin for more than financial security.
"Despite the cost of living, the brutal heat and traffic... I think the trade-off is that Austin has always kind of had that sense of possibility," Coffey told Austonia. "Of all the cities in Texas, it's been the most open to change and future possibilities and I don't think that's ever completely lost."
Austin's unique spirit has attracted like-minded small-town Texas kids looking for community. Gabriel Rodriguez, who grew up in the Rio Grande Valley, moved to Austin a few years ago after graduating from Texas State University and still hasn't become bored with the vibrant live music scene.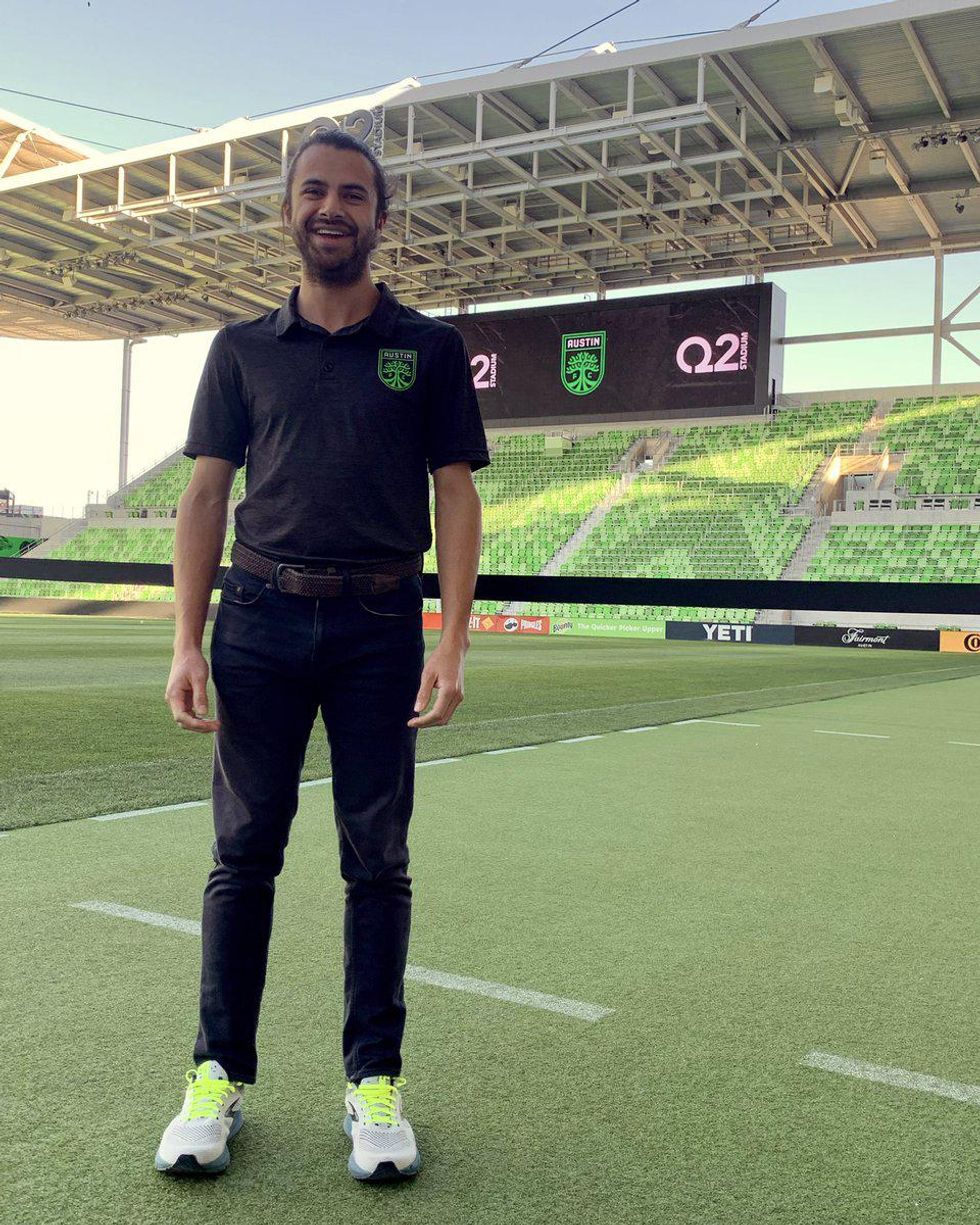 Gabriel Rodriguez, who has experience as a musician has found a home in Austin's live music scene and with Austin FC. (Gabriel Rodriguez)
"The big thing to me was the music," Rodriguez said. "That's what made me want to move to Austin in the first place... I grew up in a place that didn't have that."
Coffey, Rodriguez and many others have also found the Austin spirit with Austin FC, the city's first major league sports team, and its vibrant and community-minded fanbase.
"Austin FC has come around and it's caused both old and new Austinite to kind of rally around something that like, yeah, this is our club, but it's also a statement about the kind of community we want to be," Coffey said.
For others, like Michelle Sanchez, Austin is home for many reasons—namely, a famed food scene, family and plenty of outdoor activities.
In a Reddit post that saw nearly 800 comments, dozens of users pointed to outdoor activities—from Barton Creek's Greenbelt swimming holes to paddle boarding on Lady Bird Lake and trails dotting the city's outskirts. Others said that despite its flaws, they've never found anywhere better.
"Austin doesn't do anything spectacularly, but does more things adequately than most anywhere I can think of," user boyyhowdy said.
However, for some, those "adequacies" still aren't enough to stay.
Rodriguez said he's thought of leaving too. But whenever he thinks too long about the city's flaws, he finds solace in Austin's live music venues, including his favorite, Moody Theater. Coffey, meanwhile, recommends longtime spots like Continental Club, the Broken Spoke or even South Congress for a quick "old Austin" fix.
And with housing prices showing signs of slowing down and longtime haunts like Austin's longest-standing grocery store opening back up, there still may be time to reignite a romance with what "Keeps Austin Weird."