Get connected with our daily update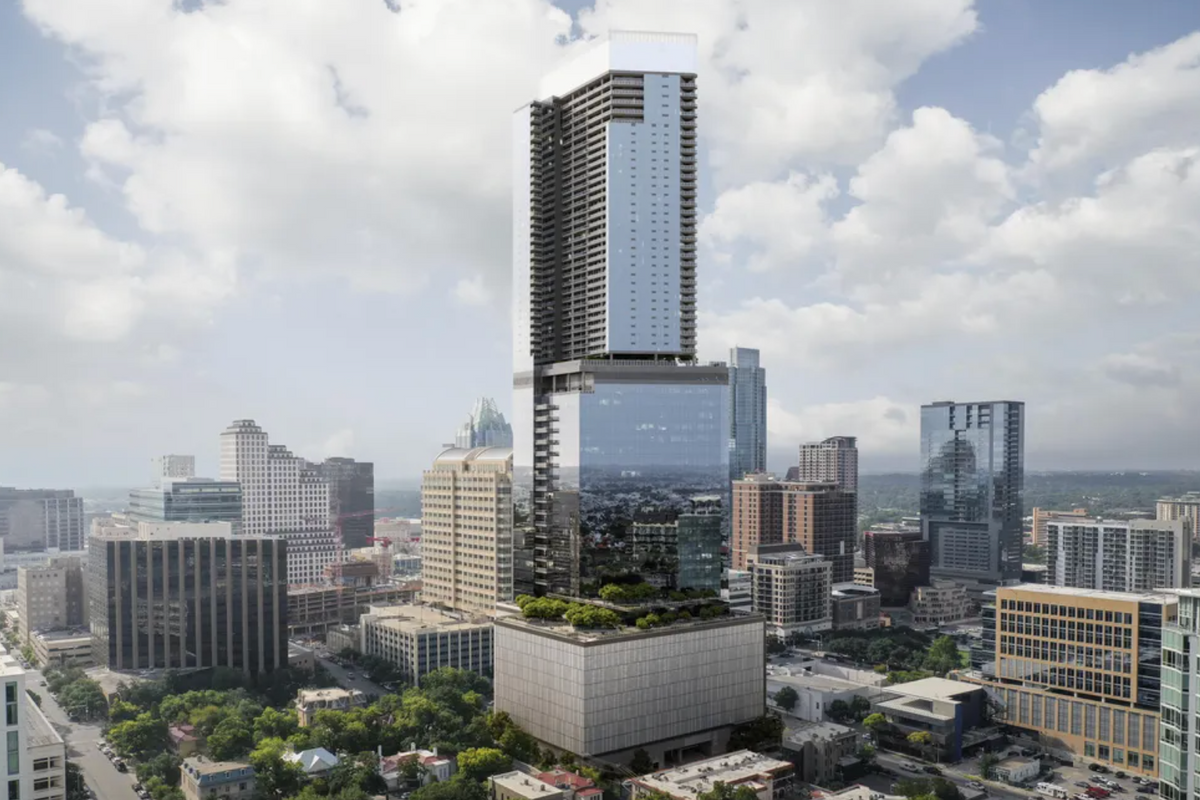 A park in the sky. That's how Ed Muth, Gensler principal-in-charge of the Sixth and Guadalupe project, describes the outdoor deck on level 14 of the building.
---
It's a gathering space that'll be lushly landscaped and filled with various plant types. It'll also have spaces for sitting and a small amphitheater tech space. It's poised to be an area for Meta employees to spend time and mingle once the tech giant moves in next spring.
As downtown grows with increased residential and office space, the tech industry's influence in the area is clear with Google's sailboat tower plus TikTok signing a lease on Colorado. How will Sixth and Guadalupe shape Austin's skyline?
For starters, it's poised to be the tallest tower in Austin when it is completed in 2023, standing 66 floors high. The deal with Meta, Facebook's parent company, was inked on Dec. 31, 2021 and is downtown Austin's largest lease ever, spanning across 33 floors and 589,000 square feet. It'll cater to some of the 2,000 employees that have been working in Austin. The social media giant has also said it plans on adding 400 more employees.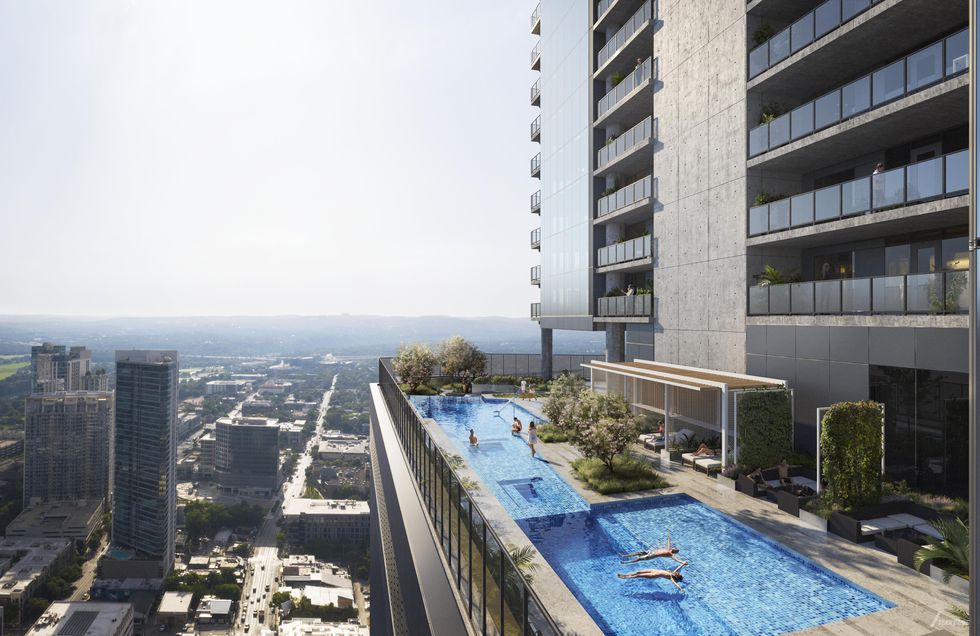 Key to the project, Muth told Austonia, is making sure clients get everything that they expected out of it.

Soon-to-be residents, the first of which are expected to come in the summer of next year, will occupy space from level 34 up and can expect gaming lounges, theater space, a garden on level 53 plus some pools. The one on level 66 will be the highest pool deck in Austin, Muth said.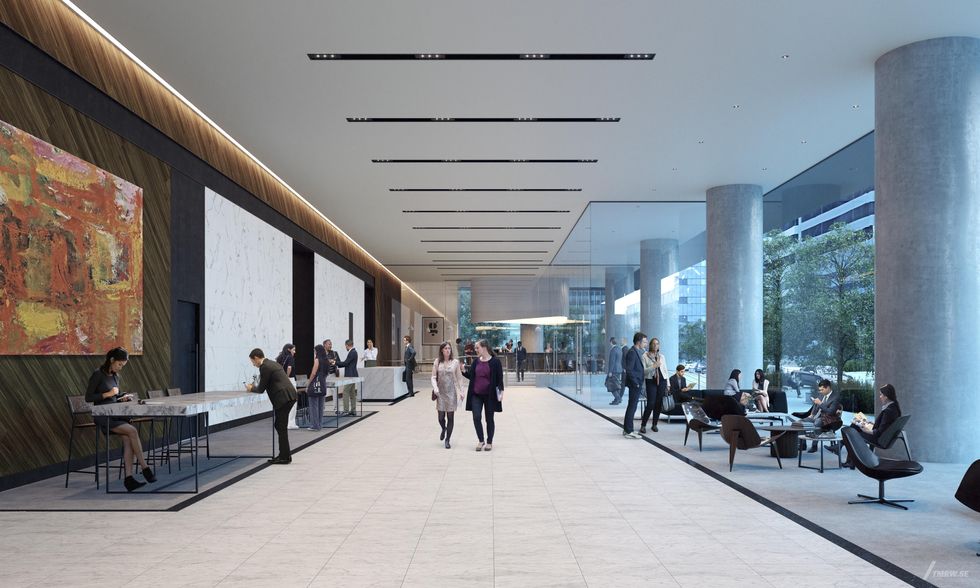 The flashy amenities are sure to catch the attention of people vying to move in, but other major design elements were brought on by the Capitol view corridor.
"It's set out there to make sure that we don't block the views of the Capitol," Muth said. "It kind of set the rules for where we can build, where we could position the building, how we design, the shape of the building, and how we put the square footage together in that building."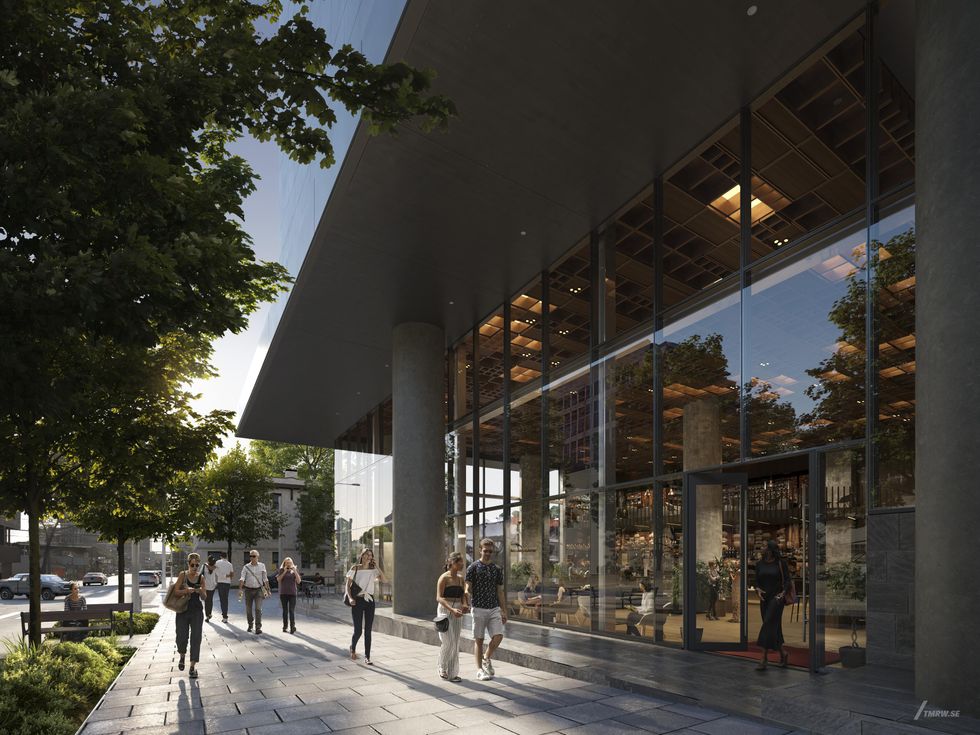 A building of this undertaking involved a team of about 20 people at Gensler, a global architecture, design and planning firm with a local Austin office. They've been working with commercial developer Lincoln Property Company and residential developer Kairoi plus about a dozen consultants, some of whom were in Austin and others in Dallas.

The downtown tower boom has been in the works for some time. Muth said they've built a lot of trust working with them for the past five years, with some of their work carried out remotely during COVID-19. In the early days of the pandemic, downtown areas across the country—Austin included—saw lowered activity and both residents and workers heading to suburbs and other areas of the city.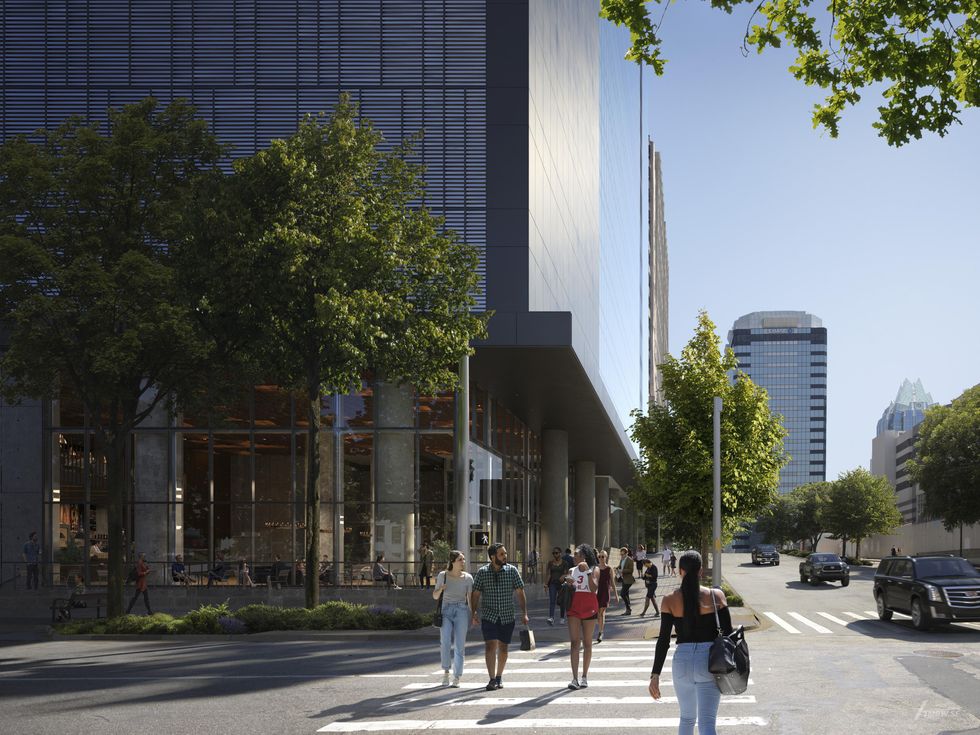 "It really rose to its form, as we see it today, during that time, and a lot of people weren't downtown," Muth said. "So it probably surprised some folks when they came back downtown to say, 'Wow, where'd that come from?'"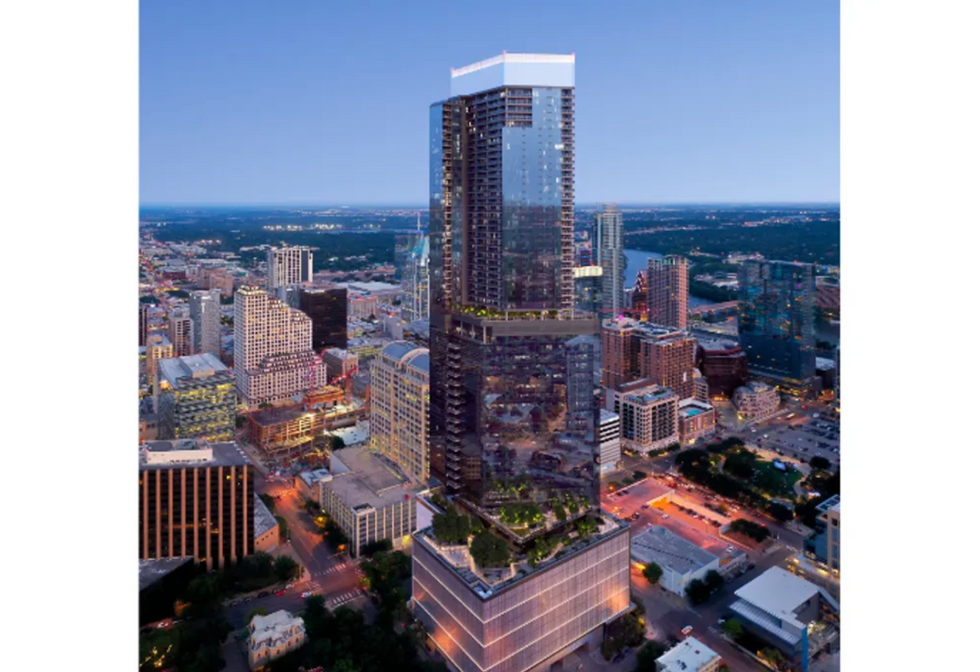 About two weeks ago, Muth made a visit to the site, noticing restaurants and retail that hadn't been there previously. Sixth and Guadalupe itself will include retail on the ground floor, adding to downtown's growth even on the sidewalk level.
"Just looking out from the level 14th floor deck, I think we counted five or six, maybe seven new construction sites that are within blocks of this project. The area's rapidly changing," Muth said.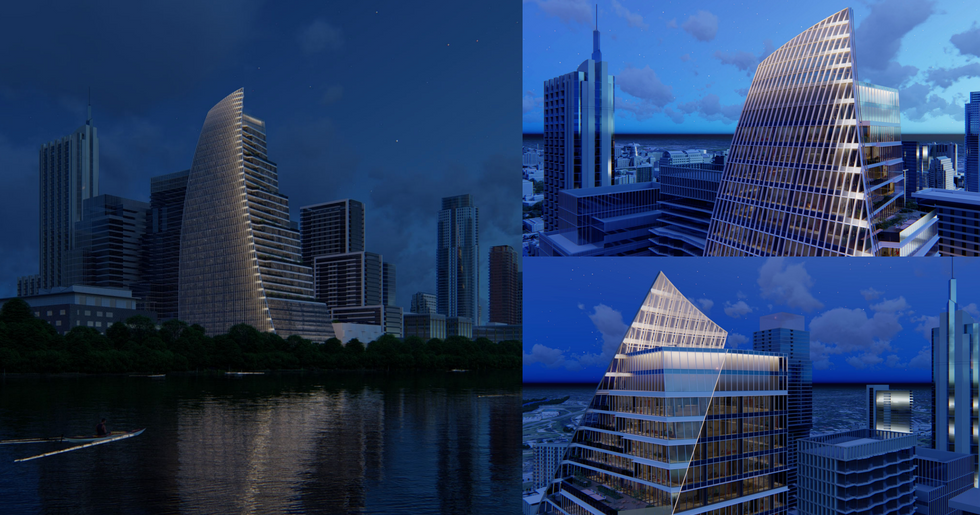 Exclusive: Architect involved in Austin's new Google tower outlines considerations that led to unique design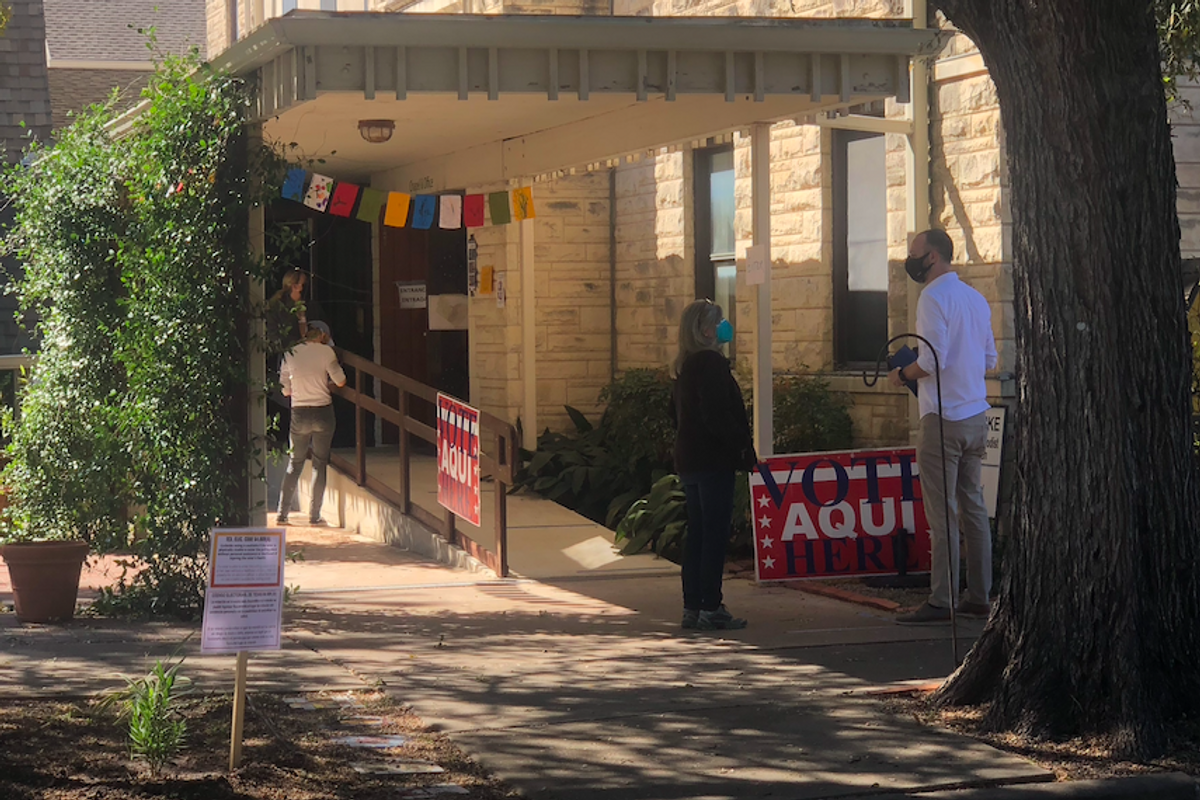 Come later tonight, Texans will officially know who will be on the ballot for the November general election.
In Texas, candidates must win at least 50% of the vote to be elected. In the March primaries where the top candidate only received a plurality of votes, a runoff is being held. Voters will decide on the candidates to represent their party in the November general election. Just like the March primaries, voters will choose which party they'd like to vote in. Then based on location, each ballot will show which races are in a runoff.
Here's everything you need to know before heading to the polls.

Know before you go
The registration period for this election has passed; check if you're registered to vote here.
The polls are open from 7 a.m. to 7 p.m. daily. As long as you're in line by 7 p.m., you can vote.
You'll need a valid photo ID to present once you're at a polling location.
Here is where you can vote in Travis County.
View wait times at polling locations here.
Races to watch in Travis County:
Statewide
Lieutenant Governor
Republican: Incumbent Lt. Gov. Dan Patrick won his primary in March.
Democratic: Mike Collier and Michelle Beckley are vying to be the Democrat candidate on the ballot.
Attorney General
Republican: Incumbent AG Ken Paxton is fighting for his seat against George P. Bush.
Democratic: Rochelle Garza and Joe Jaworski will face off to be the Democratic candidate in this race.
View all the statewide races on the ballot here.
U.S. House of Representatives

View the district you live in here.
District 21
Republican: Incumbent Chip Roy won his primary in March.
Democratic: Claudia Andreana Zapata and Ricardo Villarreal are hoping to secure this vote.
District 35
Republican: Dan McQueen and Michael Rodriguez are going head to head to be the Republican candidate in this race.
Democratic: Former Austin council member Greg Casar won this race in March.
Texas House
District 19
Republican: Ellen Troxclair and Justin Berry are vying to be the Republican candidate in this race.
Democratic: Pam Baggett won her primary in March.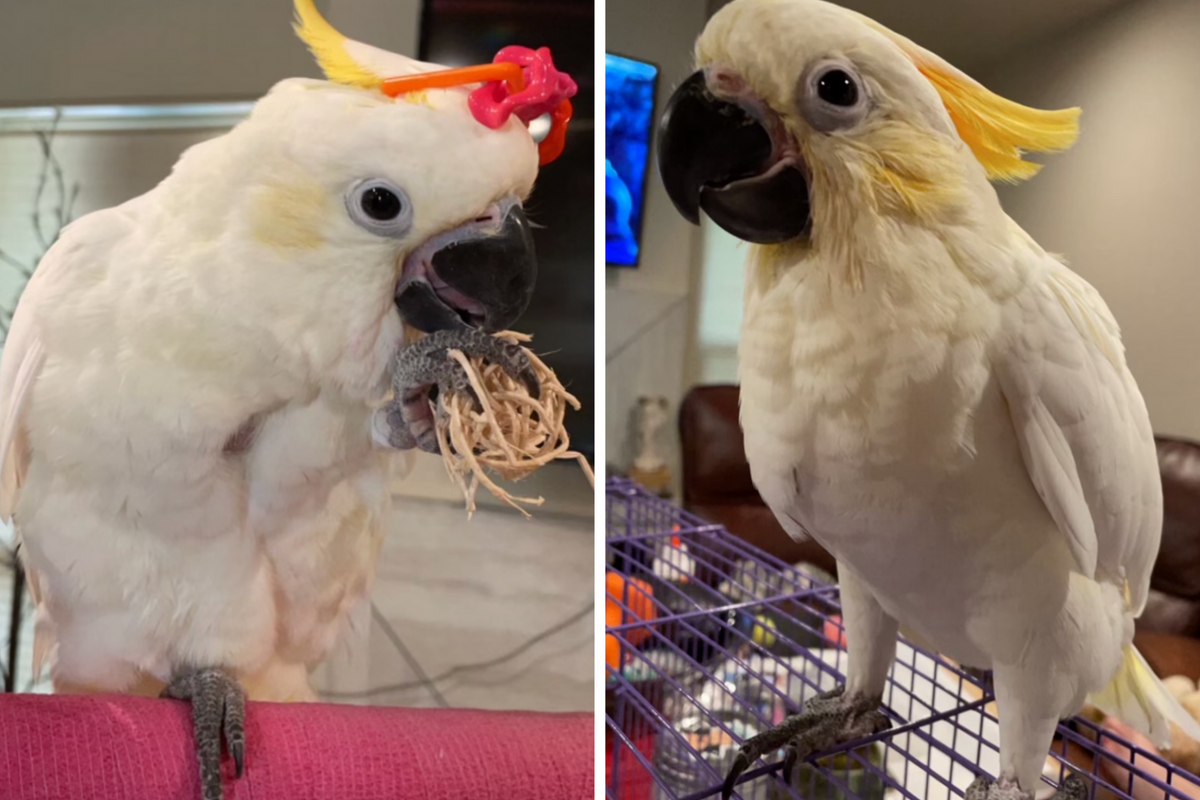 A big-money bird has been stolen from a northwest Austin pet store.
Kelsey Fernandez, the owner of a $6,000 sulphur and citron-crested cockatoo named Lemon Grab, said the emotional support animal was taken from the Gallery of Pets store, around closing time on Sunday.
"I've struggled with mental illness my entire life, and ever since I got him I've been doing so much better," Fernandez told Austonia.
The $6k cockatoo is young and will starve unless he is fed by hand, Fernandez said.
In a surveillance video, a man appears to have something under his shirt as he and two others exit the business around the same time the store believes that Lemon Grab was stolen.
Fernandez said a report has been filed with the Austin Police Department with an $1,000 reward for his return.