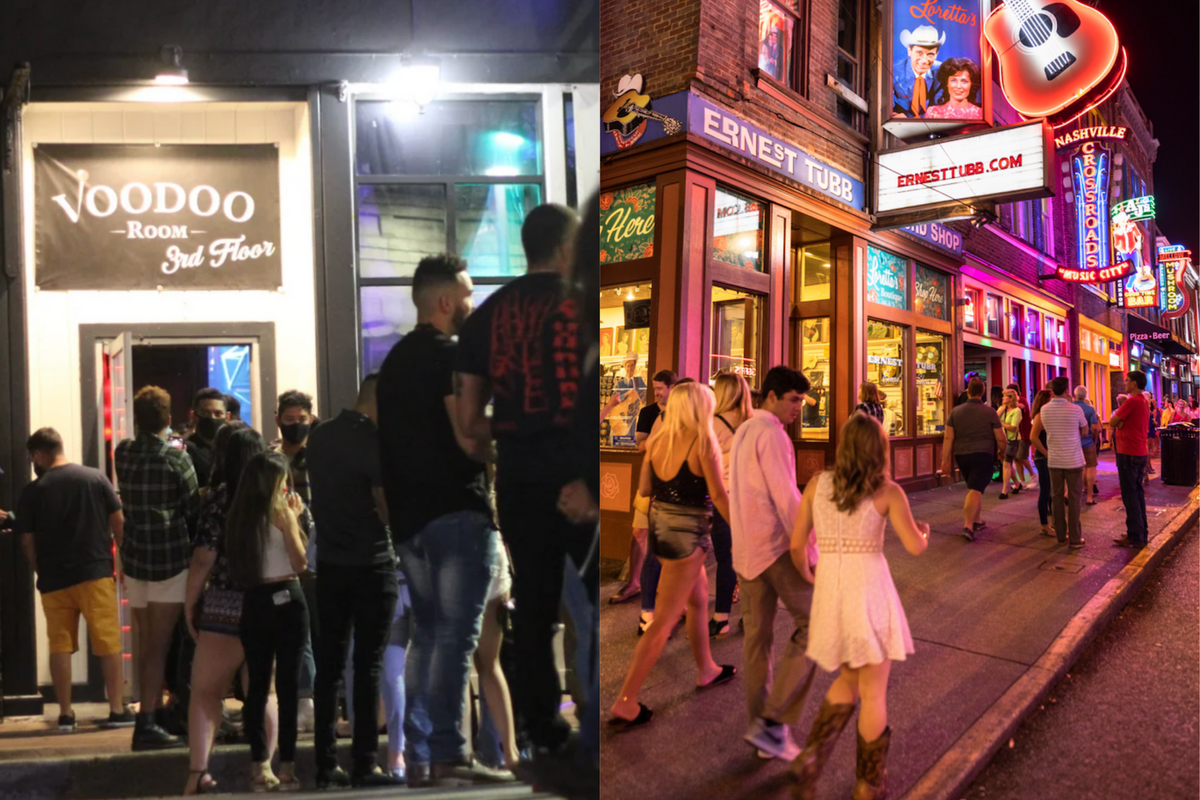 Is the key to a new Sixth Street making it more like Broadway?
---
In Nashville, Tennessee, the mix of bars, restaurants and honky-tonks playing live music on the major thoroughfare of Broadway keeps the city's downtown lively even as other parts of the area bring in office workers and residential units.
Crissy Cassetty, director of economic development with the Nashville Downtown Partnership, says she thinks Nashville has always kind of compared itself to Austin, and that Broadway is their Sixth Street.
"That's where the majority of our live music is. We have several artists and venues downtown," Cassetty said, noting music spaces from country stars Luke Bryan and Jason Aldean.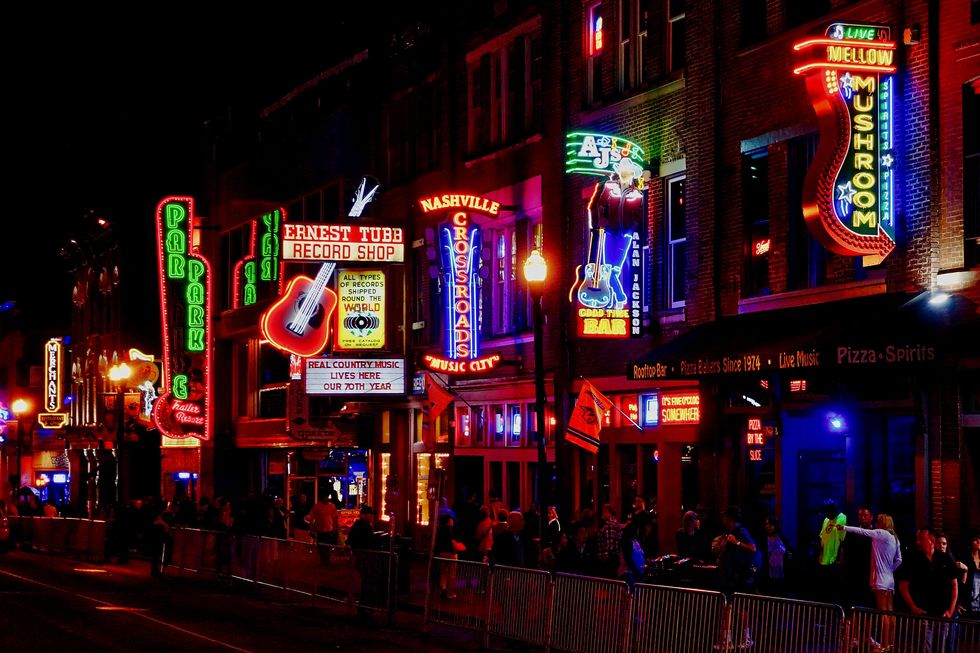 (Shutterstock)
"Over the years, our smaller, local honky tonks have kind of transformed into bigger entertainment venues that take multiple floors, and levels," Cassetty said. "The growth and the attraction of Broadway hasn't slowed down forever."
In Austin, the pandemic took a toll on Sixth Street and other parts of downtown. A recent report by the Downtown Austin Alliance noted that pedestrian foot traffic has started to return to downtown nightlife districts, including East and West Sixth. Total monthly visits surpassed 200,000 on West Sixth in October 2021, beating out the visits in that month in 2019, though East Sixth slugged behind the 2019 total. On the progress of recovery for downtown entertainment districts, the report says, "the live music economy continues to suffer as ticket sales and attendance at shows remain depressed,"
Public safety concerns haven't helped with a revival of Sixth Street. Sunday marked a year since a mass shooting that led to 14 injuries and one death. On the last day of SXSW this year, another shooting left four injured. To address incidents like these, the city has moved forward with a Safer Sixth Street initiative to tackle gun violence, ensure EMS can care for patients quickly and look into more seating and dining in the area, among other practices.
But investments from commercial agency Stream Realty aim to transform the district by adding improvements between Neches and Sabine streets. Caitlin Ryan, the head of the Austin office says Sixth Street is the city's special tool in the center of downtown.
"If I can fast forward 10 years, I think we look back, and we've made a significant change and Sixth Street is not only a place for night, but also the day," Ryan said. "But it's evolved from not only our city council preservation asset, historic landmark, but everybody in our city, the music commission, coming together to form a street that our city can be proud of."
For Broadway's public safety approach, Cassetty says groups like the mayor's office, police department and the convention and visitor's bureau have the common goal of making the street feel clean and secure.
Still, she described the matter of keeping nightlife alive while also keeping the area safe and friendly as an "ongoing battle."
"The more successful an area becomes, you just have to figure out how to balance all of it. Especially when you're in a downtown footprint, that balance of the play, along with the residential population and the workforce population," Cassetty said. "And making sure you don't upset the residents or the employees because they're a big part of the downtown culture. You don't want to lose that because you have a successful entertainment district."
Aside from that, improvements also involve infrastructure. Julie Fitch, chief operating officer of Downtown Austin Alliance, said they'd like to see investment from both the private sector and the city in rebuilding the infrastructure of Sixth Street. Part of the vision from Stream involves introducing wider festival sidewalks, only three lanes of traffic and the construction of four- and five-story buildings.
The entertainment elements will remain, which Fitch said is fantastic.
"I think that with the opportunity that comes with this level of investment, it really has a chance to expand Sixth Street's appeal to a wider variety of audiences," Fitch said.