Get connected with our daily update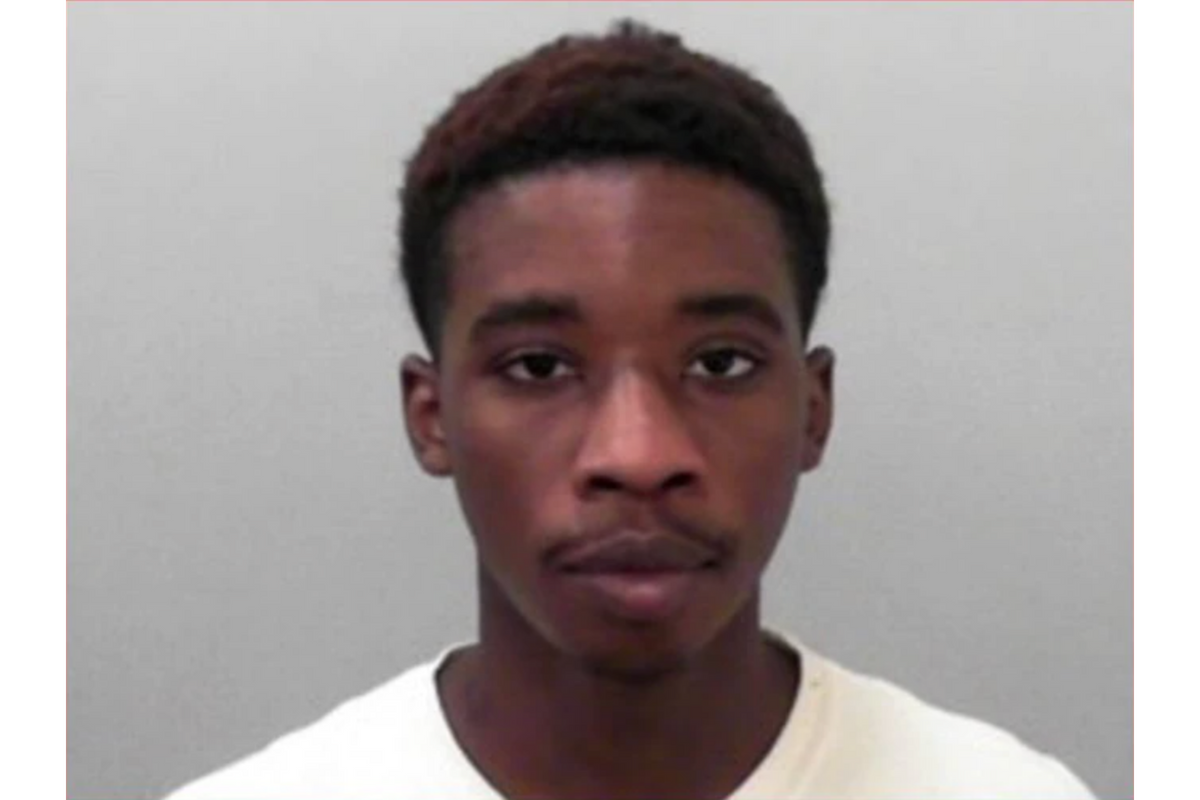 A month after a shooting on Sixth Street left 14 people injured and one dead, many of the details about the incident have yet to be revealed.
---
With twists and turns from the arrests of two teens with middle school drama to finally finding the right suspect, questions have been raised from the public about the investigation.
The last public update was given on June 25, when the Austin Police Department announced they had arrested the suspect that fired the fatal shot. Police said it was an ongoing investigation at the time and have still kept many of the details under wraps. Austonia has since acquired the latest arrest affidavit that showed a few more details not released by police.
What we know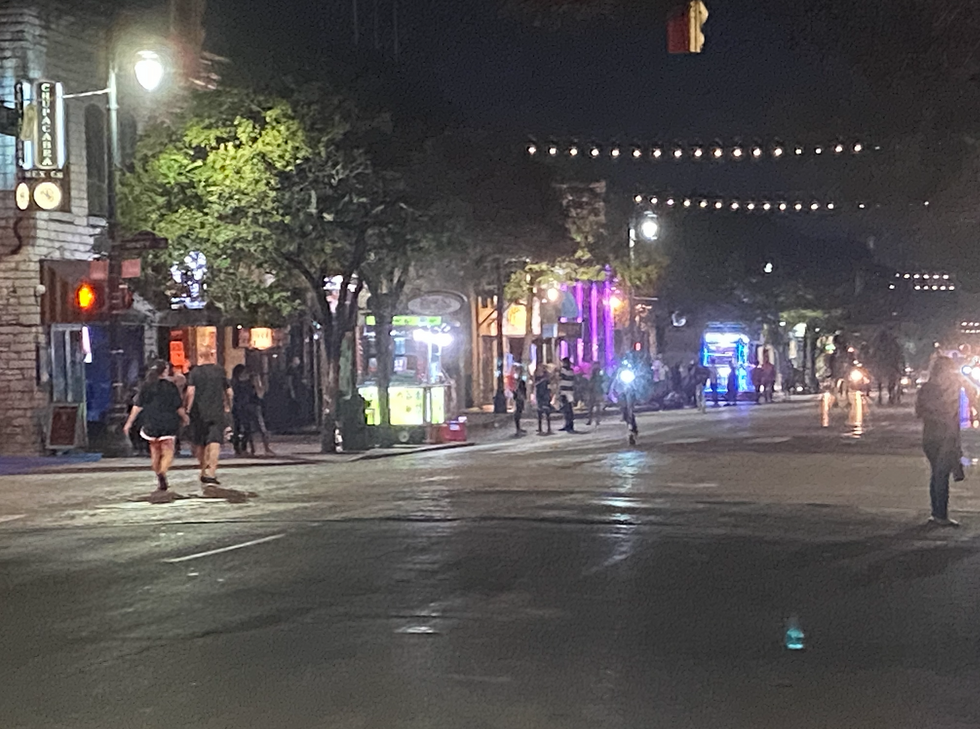 Sixth Street on an early Friday night in Austin. (Laura Figi/Austonia file photo)
As one of the most popular nightlife districts in the city, Dirty 6th was crowded with hundreds of party-goers clumped outside bars into the early hours of June 12—especially with the Republic of Texas Motorcycle Rally in town for the weekend. Around 1:24 a.m., 911 calls started coming in, reporting multiple gunshots had been fired near the 400 block of East 6th Street, according to APD.
Police on the scene began lifesaving measures immediately and 15 people were sent to the hospital shortly thereafter—some with injuries mild enough to drive themselves, some with injuries that would change their lives forever.
Investigators found eight shell casings from bullets, all from the same gun, in front of a bar that night.
By Monday, police had arrested two teenagers, a 17-year-old and 15-year-old male, who were both allegedly carrying weapons. The 17-year-old was charged as an adult with aggravated assault causing serious bodily injury, while the 15-year-old was charged with deadly conduct.
An initial arrest affidavit stated the shooting was the result of a disagreement between two groups of high schoolers from Killeen who had carried over a grudge since middle school. The two groups, both composed of multiple people, crossed paths and confronted each other.
After it seemed like a closed case, police announced more than a week later that they were dropping charges against the teens.

In a press conference with the interim Austin police chief and Travis County district attorney, they announced they were looking for 19-year-old De'Ondre "Dre" Jemirris White on June 22, saying that video evidence, witness testimonies and ballistic evidence connected his weapon to the murder and serious injuries.
The dropped charges for the teens came after the 17-year-old suspect's photo had been blasted out across media outlets.

White was arrested by police in the Killeen area on June 24 after he changed his appearance. He was put in the Bell County Jail on a murder charge before he was moved to the Travis County Jail on July 1. If convicted, White could face up to life in prison.
The arrest affidavit for White shows on June 15, an investigator received a call on his city-issued cell phone from a blocked number identifying White as the shooter. The unidentified caller also provided a description, address and Instagram handle. After contacting White's aunt, investigators were able to bring him in for a voluntary interview on June 20.
White and the 17-year-old were in the same group on Sixth Street; according to the 17-year-old, White was the first to draw his gun, a black Glock 9mm, and fired multiple rounds at the other group. White said he fired in self-defense. White and the 17-year-old fled to an apartment together, where Tabb said he told White 'you saved my life,' and they discussed the shooting.
Ballistic evidence linked White's gun to at least the fatal shot that killed one. The suspects' weapons have been seized by police. Both White and the 17-year-old's guns have been connected to other violent crimes, APD says.
The shooting resulted in:
The death of 25-year-old Douglas John Kantor, a tourist visiting from New York
Hospitalization of 19-year-old Adrianna Salazar, who will have to relearn how to walk after she was shot in both legs
Hospitalization of 34-year-old mother of five Jessica Ramirez, who will be permanently paralyzed from the waist down
12 other people were admitted to the hospital with injuries
What we still don't know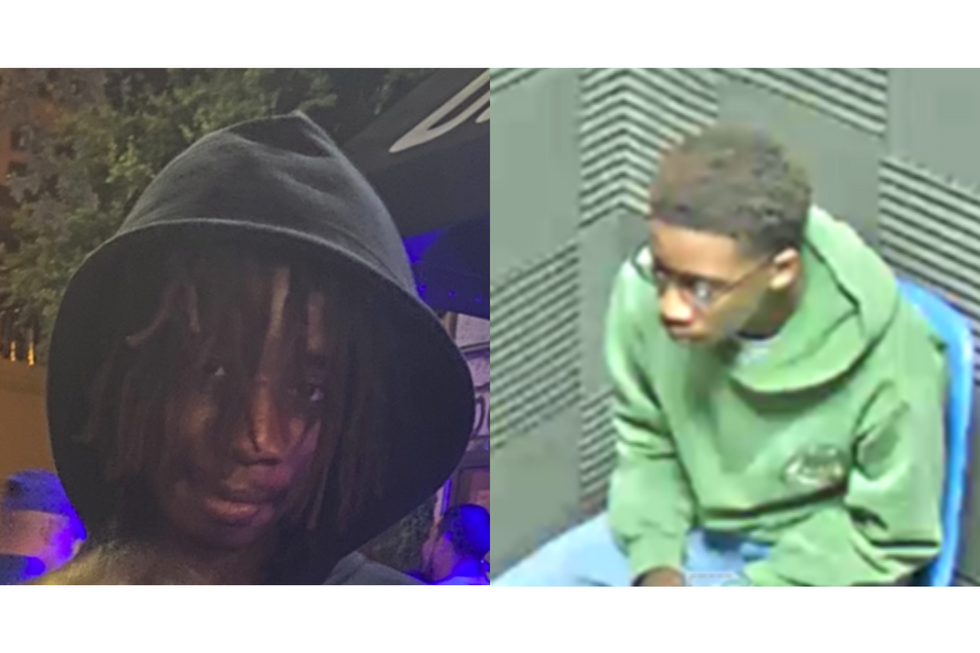 De'Ondre White changed his appearance after the Sixth Street Shooting. (Austin Police Department)
It is still unknown whether or not White was the only shooter or exactly how many shots were fired.
And the big question lies in why police arrested and charged the 15- and 17-year-old. Dropping all charges against the other two suspects and releasing them was controversial—they were both carrying weapons but police haven't said if they have evidence that they fired.
The Travis County District Attorney's office said there is not enough evidence to seek an indictment at this time but the office has yet to make final charging decisions.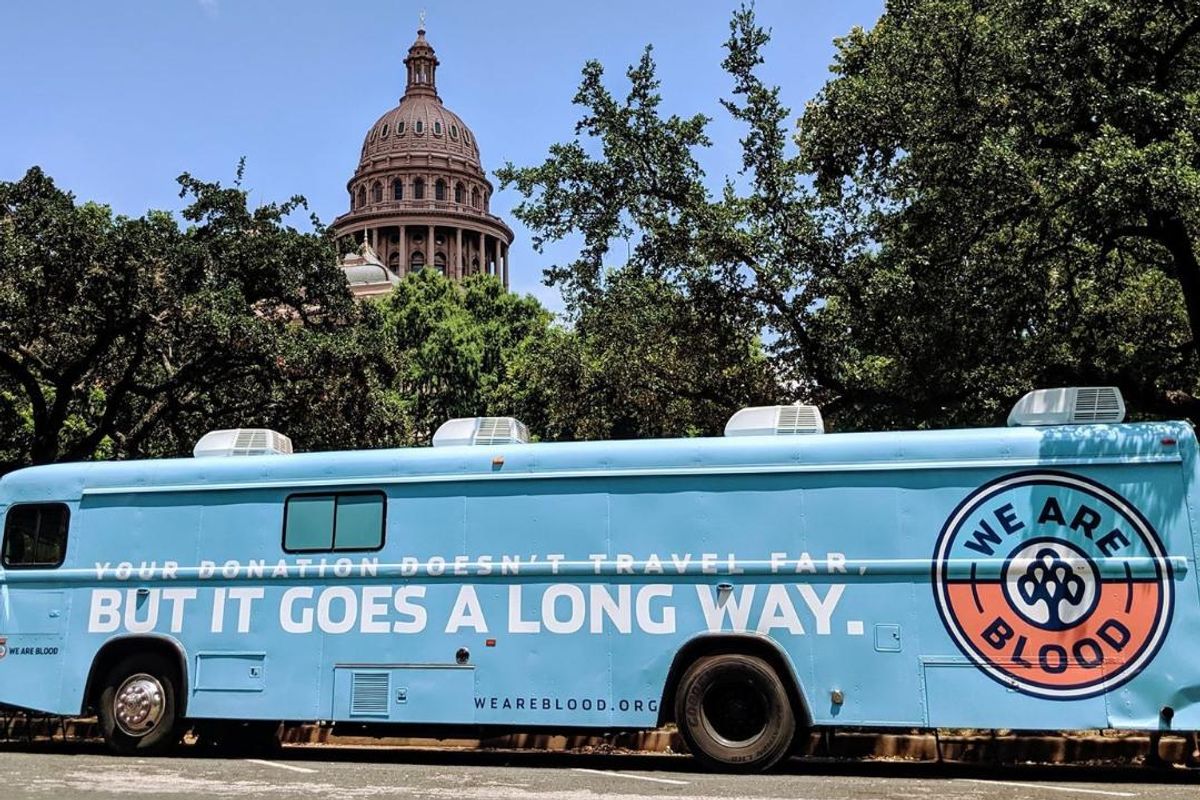 Communities are rallying together after an 18-year-old shot and killed 19 students and two teachers at Robb Elementary School in Uvalde, Texas.
Funds from organizations all around the state–including from Austin's own Los Verdes–are being raised to support families affected by the tragedy. Here's how you can help.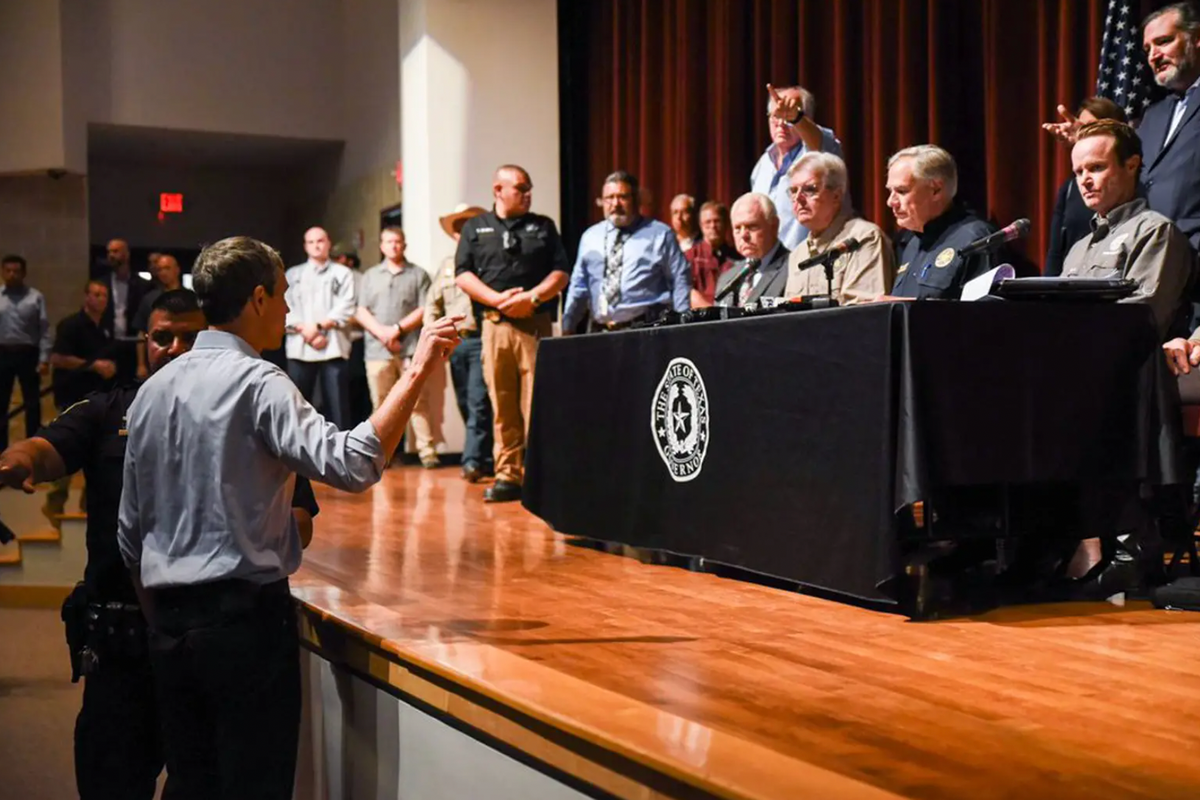 By Patrick Svitek
Beto O'Rourke caused a dramatic scene on Wednesday when he angrily confronted Gov. Greg Abbott at his news conference about the Uvalde school shooting, yelling, "This is on you."
After Abbott was done giving his initial remarks, O'Rourke approached the stage and told Abbott he was "doing nothing" to combat gun violence. He said the Uvalde massacre, in which a gunman killed 19 children and two adults, was "totally predictable."
Some of the Republican officials onstage with Abbott quickly denounced O'Rourke, telling him to go away. Another man onstage used expletives to criticize O'Rourke for interrupting the event. O'Rourke was eventually escorted away amid the unruly scene.
"I can't believe that you're a sick son of a bitch that would come to a deal like this to make a political issue," Uvalde Mayor Don McLaughlin told O'Rourke at one point.