Get connected with our daily update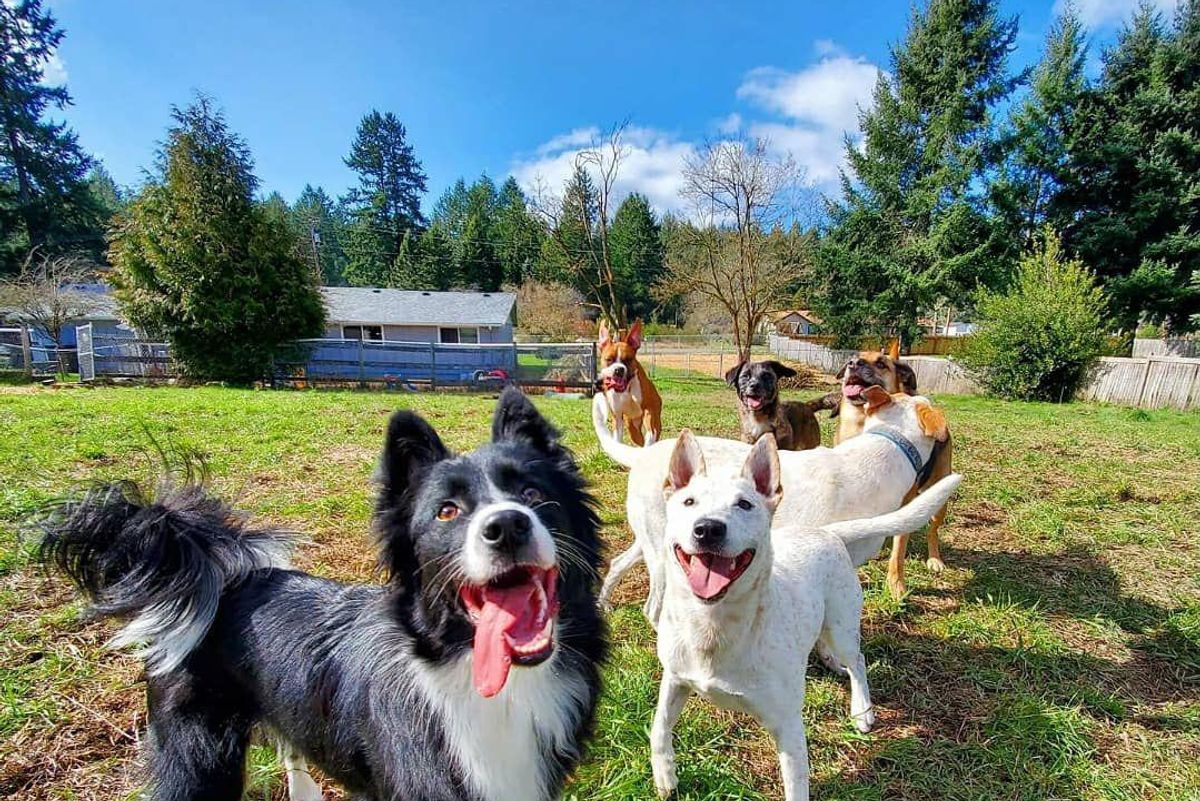 Dog-lovers in Austin and worldwide are joining forces through a rising app to make their communities a better place to be a pup.
---
Sniffspot has been allowing homeowners worldwide to rent out their land by the hour since 2018—Boston-based founder David Adams said dog-loving Austin was an early adopter of the app with listings popping up shortly after the official launch.
Adams thought up the idea when his wife told him she was struggling to find open space for her Basenji-Husky-Rhodesian Ridgeback mix, Toshii, to exercise while traveling for work.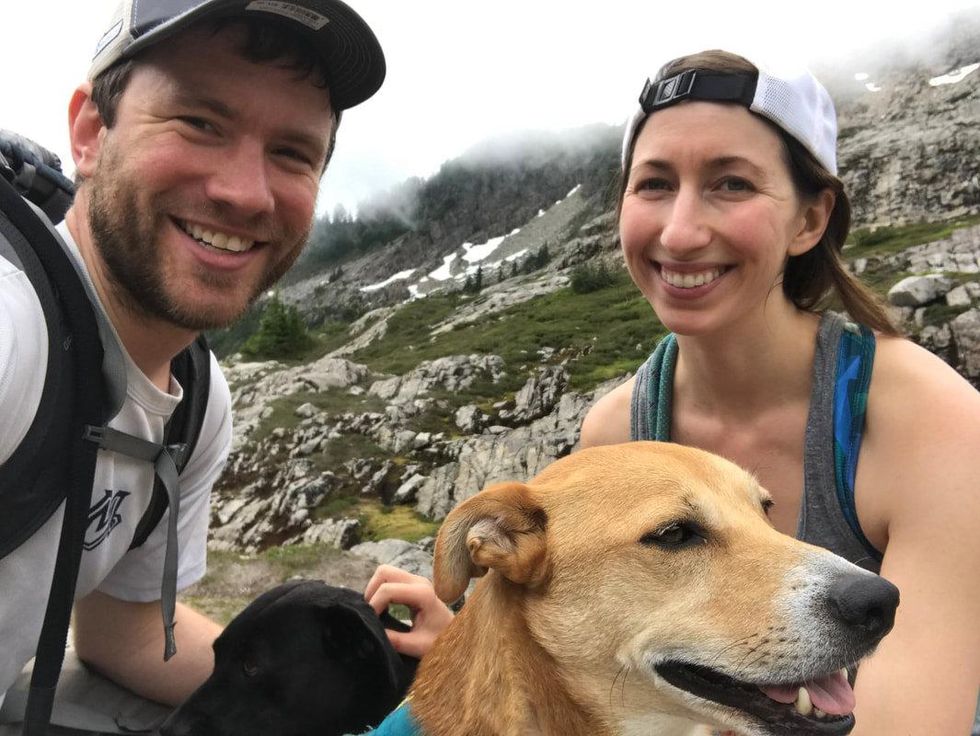 David and his wife, Rebecca. (Sniffspot)
"The bigger picture of Sniffspot is it's not natural for dogs to live the way they live in the modern world, where they live their life on leashes and in apartments," Adams said. "I want to make it possible for anyone, anywhere that loves dogs and wants to make the world a more dog-friendly placed at a spot."
There are over 8,000 listings across 1,700 cities—over 100 of which are in Austin and some as far as New Zealand—and range anywhere from $3-$20 per dog/hour. Adams said some hustling homeowners have earned up to $3,000 per month and that figure is on the rise.
With Sniffspot's "park" diversity, there is a spot for every need: Adams said he's seen listings with dog splash pads, gift bags, custom dog treats for customers and buckets of toys. Adams' favorite Sniffspots usually have wide-open, fenced-off pastures or hiking trails.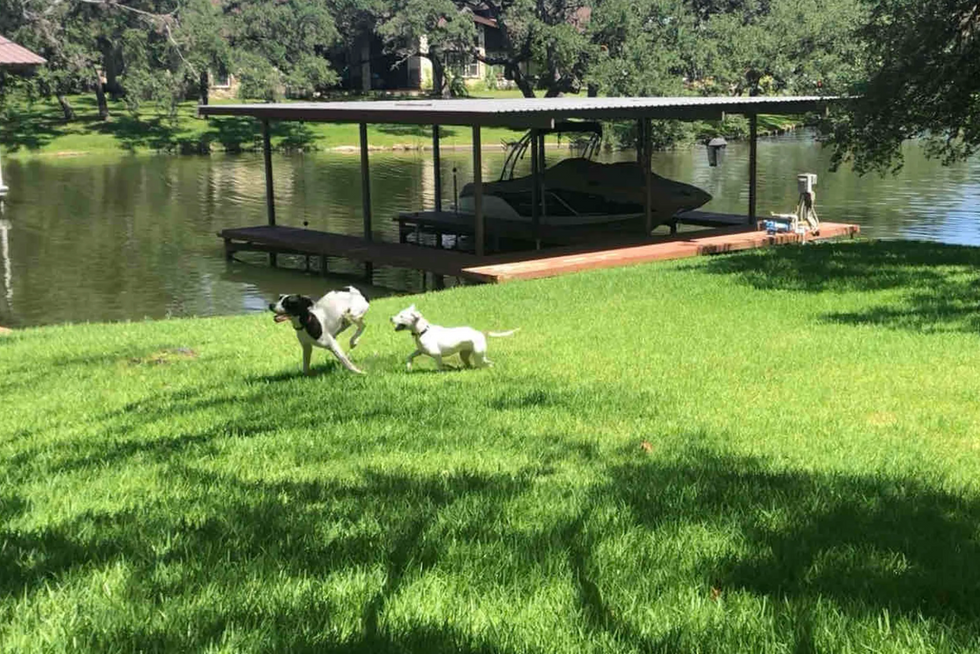 The Elm Lodge Dog Heaven has plenty of space to run and water to cool off for $12/hour. (Sniffspot)
"We've got your standard neighborhood backyards that are available, we've got dog waterparks, we've got fields, we've got dog hiking and trails with hundreds of acres sometimes we've got agility centers," Adams said. "It's almost like if you can imagine it, you can find it on Sniffspot."
Plus, while public dog spaces are necessary for providing free access to all, Adams said booking a private park eliminates the risk of contamination, disease, dogs fighting, maintenance issues and your dog eating something harmful.
"Our hosts are doing this because they love dogs—it's nice for them to make money… it can be extremely lucrative," Adams said. "But in the end, hosts are primarily doing it because they love dogs, and they just get really into it, having fun providing a great experience for the dogs."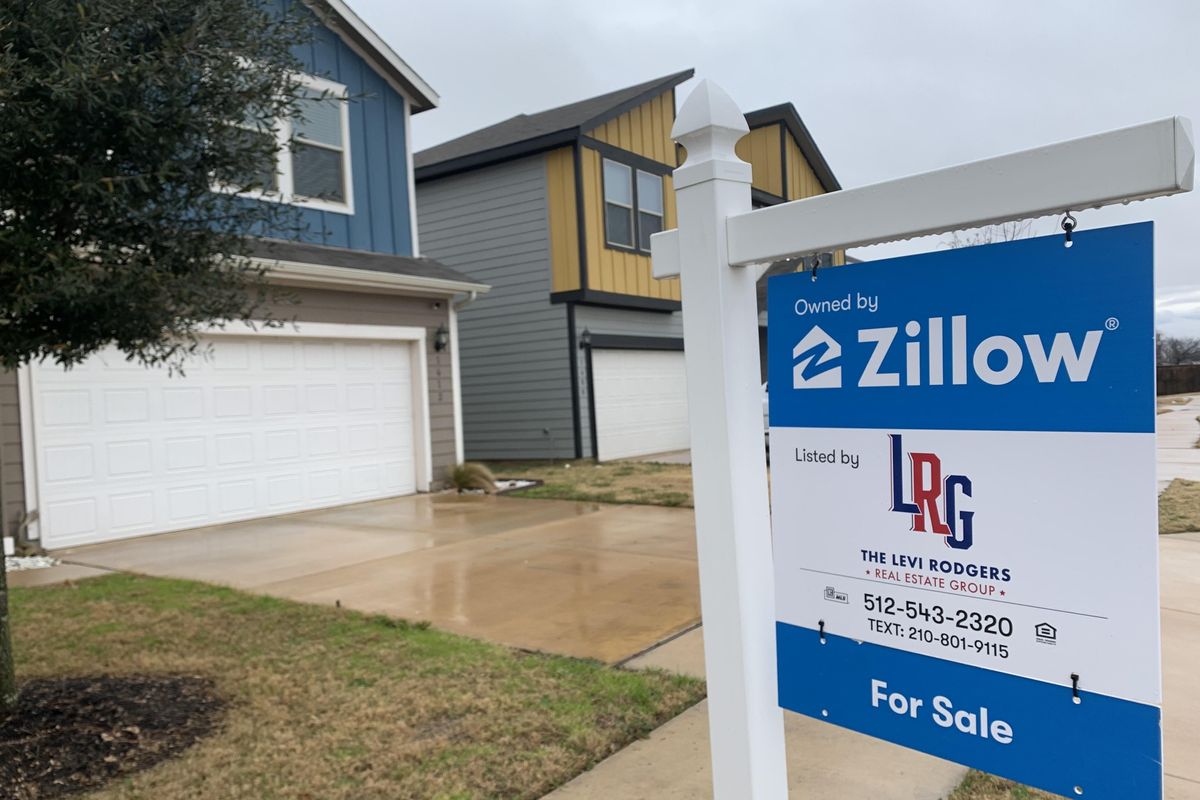 Austin is one of the top metro areas where homebuyer income saw the greatest surge during the pandemic and it came at a cost to locals.
A new analysis by real estate services firm Redfin reports that affluent out-of-towers have contributed to surging home prices in metros like Austin. Due to this trend, Redfin notes, many local buyers with lower incomes have been priced out.
"For white-collar workers earning high salaries, remote work is a huge financial boon," said Sheharyar Bokhari, Redfin senior economist. Jobs with that flexibility, Bokhari says, enable them to move from a tech hub like San Francisco to a more affordable part of the country where they can get more home for their money and even put some toward a rainy day fund.
"It can have the opposite effect on locals in those destinations–especially renters–who are watching from the sidelines as home prices skyrocket while their income stays mostly the same," Bokhari said.
In Austin, the median homebuyer income surged 19% from 2019 to 2021, ultimately reaching $137,000. In that time, the median home price growth was 48%, just behind Boise, Idaho which was more than 50%.
But the housing market is starting to slow. Redfin says high mortgage rates and unsustainable price growth have driven demand down. In fact, Austin is among the 20 housing markets that have cooled the fastest in the first half of this year.
"People are still moving in from California and they still have enough money to buy nice homes in desirable neighborhoods, sometimes with all cash," said Austin Redfin agent Gabriel Recio. "But the days of homes selling for 25% over asking price with multiple offers are over. Buyers are no longer as eager now that mortgage rates are up and there's buzz in the air about the slowing housing market."
As a result, Recio says, local and out-of-town buyers have an opportunity to buy a home at the asking price or even under.
Redfin carried out its analysis using data from the home mortgage disclosure act to review median household incomes for homebuyers who took out a mortgage, though it doesn't include buyers who paid using all cash.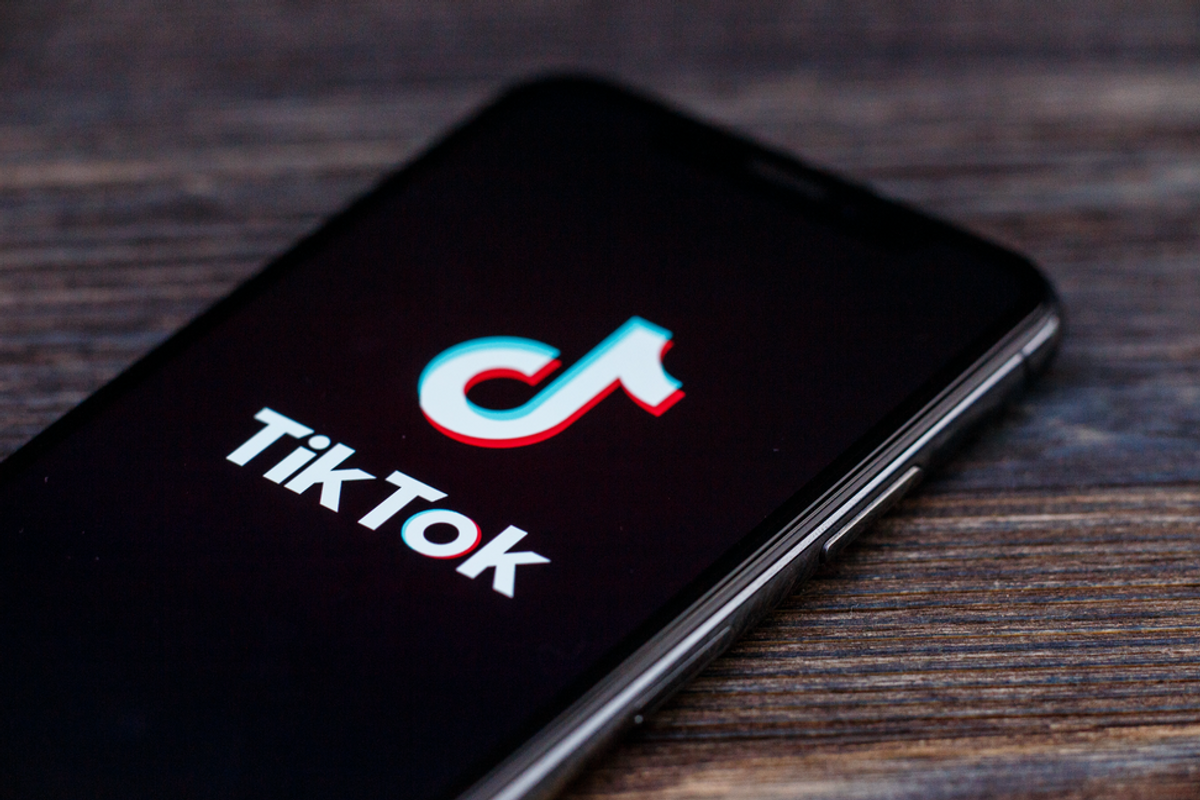 School is back in session—do you know the latest TikTok trends?
With Austin ISD resuming session on Monday, school officials are keeping tabs on the newest TikTok trends that could pose classroom disruptions and property damage.
TikTok trends swept through Austin-area schools last year with the "Devious Lick" challenge, which encouraged students to steal from school property and reportedly caused $15,000 in damages at Round Round ISD; and the "slap a staff member" challenge.
On the distraction end, a substitute teacher was dismissed from Bowie High School in December after bringing in a karaoke machine to class and singing Britney Spears' "Toxic" for the class on TikTok.
Officials told KXAN they are staying aware of the trends as they change during the 2022-2023 school year and the district will investigate perceived threats. Since TikTok trends vary in severity, they will also evaluate to see which trends could cause harm or not.
Finally, the school district said it does not tolerate violence or bullying and will focus its efforts on protecting students both physically and digitally.