Get connected with our daily update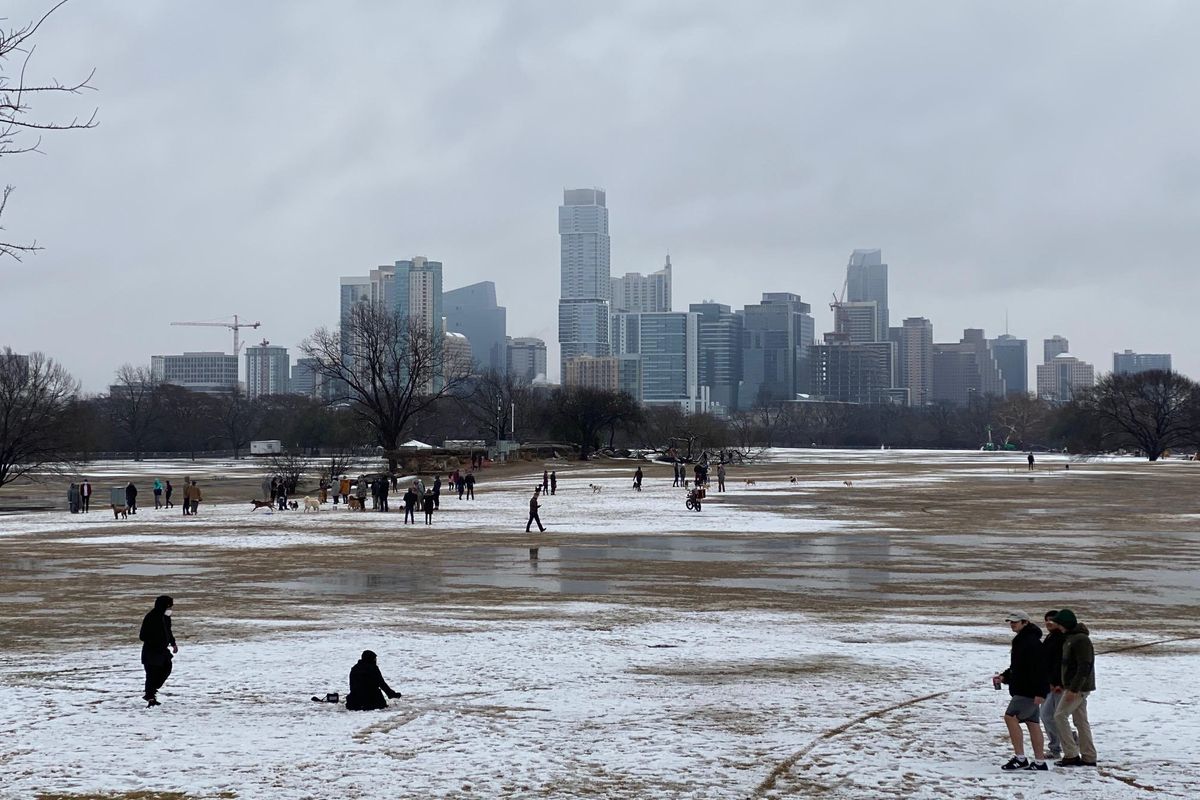 (Austonia)
Adding to an eventful start to 2021, Central Texans experienced snow, bringing power outages, school closures and pictures of snowy Austin to social media.
---
A winter weather advisory went into effect for Travis County and surrounding areas at 6 a.m. Sunday by the National Weather Service. Rain poured until finally the first flurries hit North Austin early in the day. The city continued to be covered in a layer of white snow moving down to South Austin and eventually as south as San Antonio.
It snowed for multiple hours of the day, bringing up to six inches to some parts of Austin, when up to four were forecasted. It was an amount of snow not seen since the winter of 2004.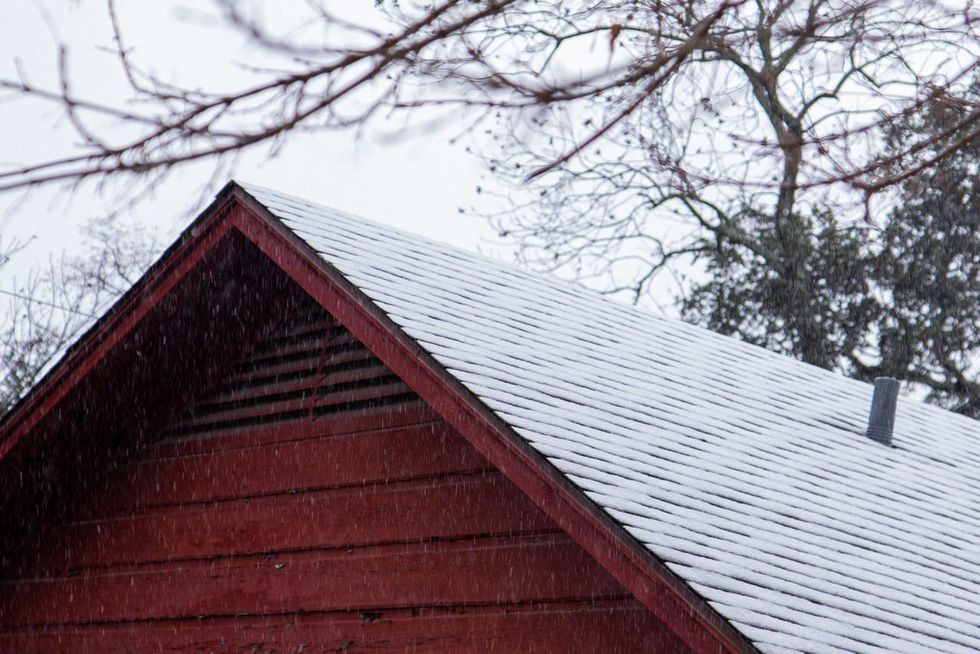 (Christa McWhirter/Austonia)
The snowfall weighed down on trees, which knocked down some branches on powerlines. By 3 p.m., Austin Energy reported 156 power outages, affecting about 37,000 Austinites.
Repairs occurred all day, but outages continue into the morning. Some traffic light signals have also been affected; the city asks all drivers to treat traffic signals as four-way stops when not working or blinking red.
While this tree limb didn't fall on a power line, you can see how snow accumulation on trees can weigh down limbs.… https://t.co/IEGjjXnnNQ

— Austin Energy (@Austin Energy) 1610325046.0
Shelters opened up by the city of Austin at 6 p.m. Sunday and will open again Monday. Single adults are directed to the Central Library and families to the Downtown Salvation Army Shelter. Everyone needing shelter will be screened for COVID-19 upon arrival.
The Texas Department of Transportation treated roads for icy conditions early Sunday and through the night to prevent ice from building up. However, with low temperatures, roads are icy into Monday morning, as seen on the TxDOT highway conditions site. Multiple car accidents have been reported Monday morning. North and northwest Austin residents are asked to avoid certain bridges and roads until 9 a.m.: 620, 360, 183, 45, 1431.
Our crews were out treating Austin area roadways today and will be working through the night to prevent ice buildup… https://t.co/DIeUyBdScN

— TxDOT Austin (@TxDOT Austin) 1610327473.0
Staying clear of icy roads and power outages, local schools opted for students and staff to stay home.
Austin ISD announced Sunday it would be completely remote Monday. IDEA Austin also decided to go remote.
Other school districts, including Eanes, Del Valle, Lake Travis, Round Rock, Leander and Pflugerville, canceled classes altogether.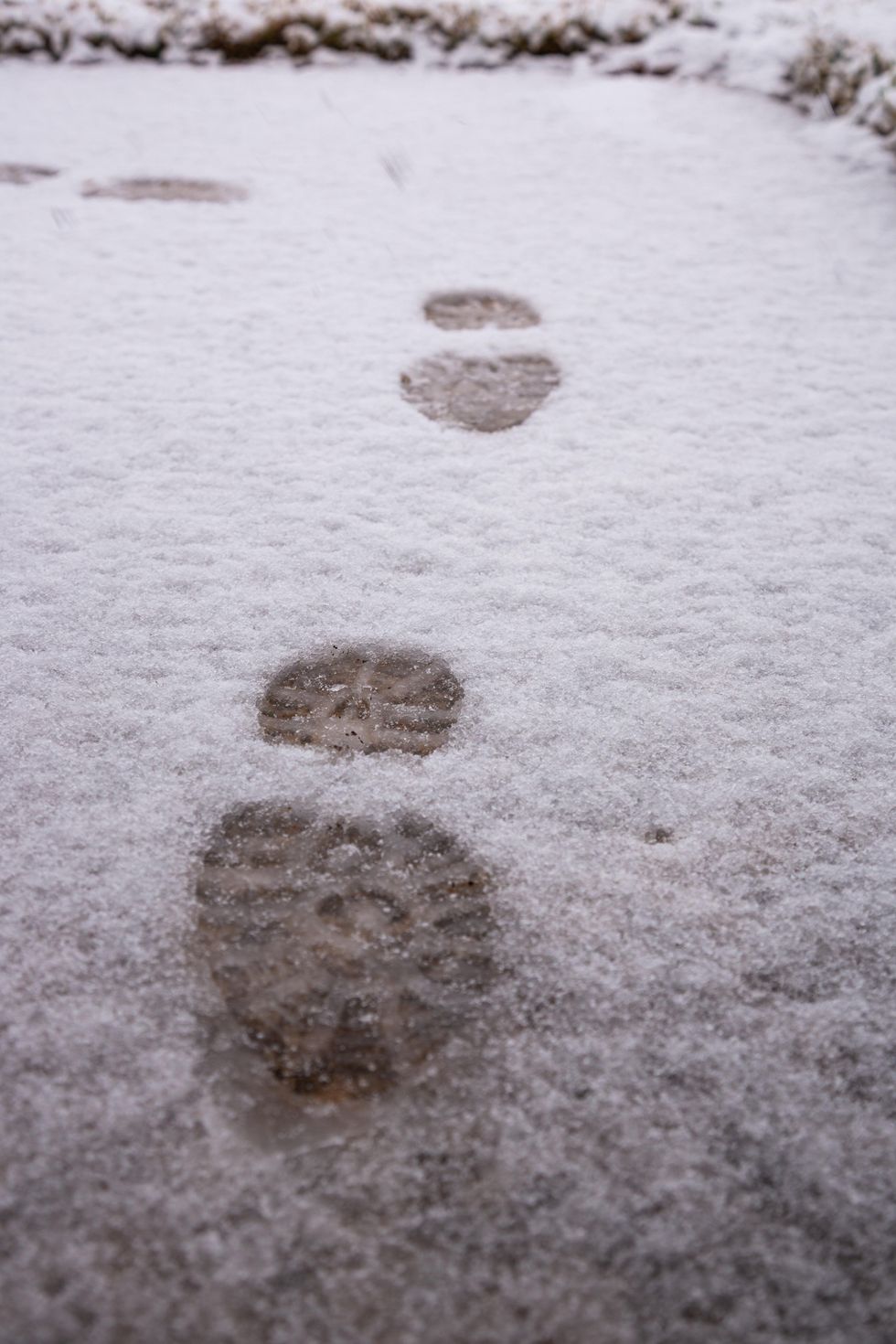 (Christa McWhirter/Austonia)
While ice still appears on the ground into Monday, there is no more snow forecasted this week. Temperatures will be in the 40s Monday and dip into the 20s at night. The rest of the week will get slightly warmer, staying mostly in the 60s. Thursday will be the warmest day of the week with a high of 70 degrees.

More on snow in 2021: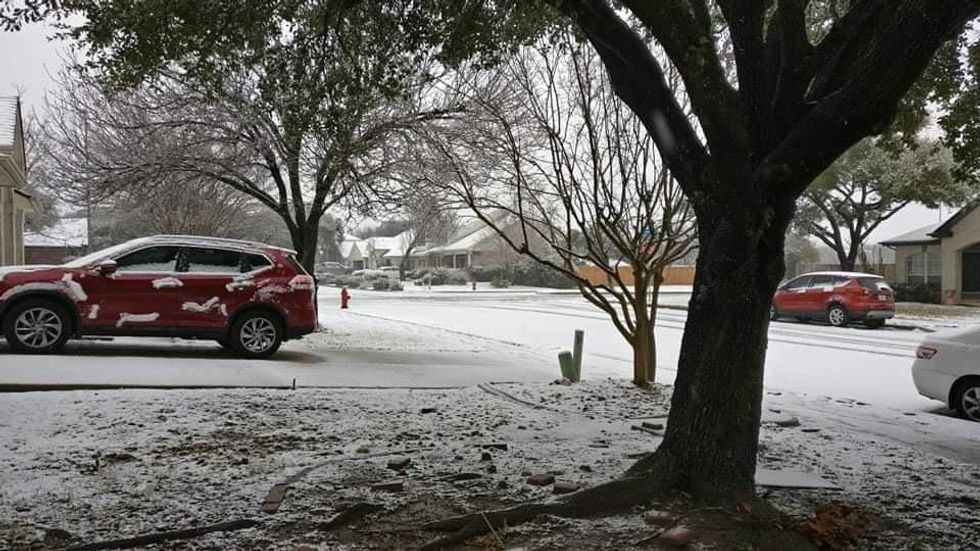 It's snowing! Here's what that looks like in Austin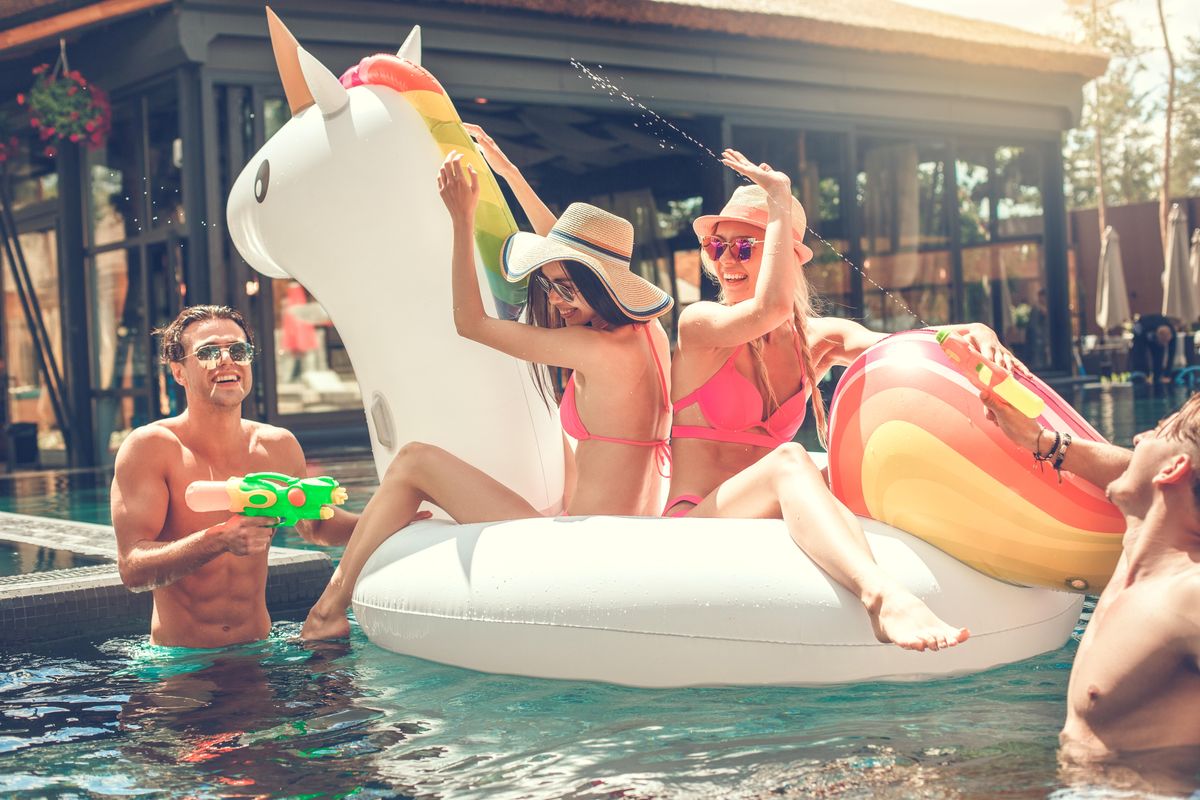 Airbnb is moving to make its COVID-induced ban on house parties permanent—but from the affordable housing shortage to
"Under 25" bans, the short-term rental service may be losing its shine in Austin.
In 2019, the company moved to prohibit "open-invite" parties that were advertised on social media and "chronic party houses." By 2020, its ban broadened to all parties and events "until further notice," which was officially coded into policy Tuesday.
From August 2020 to January 2022, Airbnb denied over 48,000 reservations in Texas from serial party offenders, and around 3,300 reservations were declined through the "Under 25" system in Austin.
For some Austinites, the party ban may be the last straw.
But Airbnb has already caught plenty of flack for its possible contributions to the nation's housing shortage.
In Austin, short-term rentals are required to be registered through the city. And while the city reports around 1,900 rental units in the rental registry, according to city demographer Lila Valencia, data collection site Inside Airbnb has tracked close to 12,000 in the area.
Inside Airbnb founder Murray Cox said that too many Airbnbs in Austin could shrink the available housing market.
"If the housing units (have) been taken off the market, that's displacing people, it's making housing more scarce. And it's probably driving the cost of housing up," Cox told Austonia.
Short-term rentals could also eat into new housing in Austin, from apartment buildings to accessory dwelling units on single-family properties.
"If new housing has been built, and it's being tied to Airbnb, that's also really just servicing the tourism industry as opposed to the housing needs of the city," Cox said.
Because a large portion of its customers are tourists, Airbnbs may also tend to crowd around desirable areas, such as downtown or South Congress. South Congress's average rent now rivals New York City, according to Austin Business Journal.
"When that happens, you're taking away housing units in an already densely-populated area where there is more of a shortage of housing," Valencia said. "And so then the people who historically once lived there are no longer able to afford to live there, and the unit itself isn't even going to somebody who could afford to rent it on a more permanent basis, but rather to people who are coming in and visiting for a weekend or two."
Despite the pandemic—and growing frustration among homeowners and renters—Airbnb saw a record year in 2021. But two of Airbnb's billionaire founders have quietly sold $1.2 billion in company stock in the last year, a possible premonition of what's to come.
And while some have created an Airbnb "empire"—one company owns 338 available listings in Austin—many priced-out Austinites are fed up with big investors' influence in the tight housing market.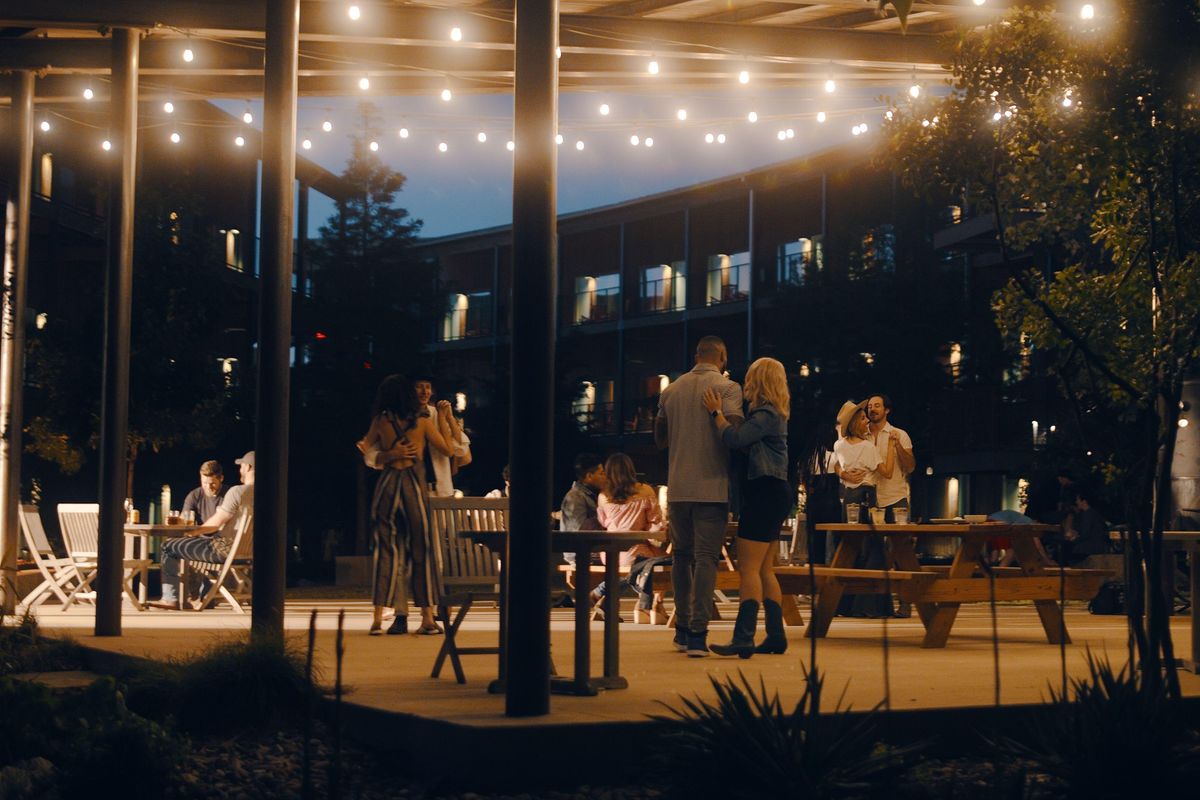 Live music and beer? Say no more. With a location in Austin, and others throughout Texas, the court hotels by the Valencia Hotel Group have a new offering for weekend stays: Live Music & Longnecks.
Enjoy live music all weekend long and check out the hotels' state-of-the-art amenities between sets. Make a splash in the pool, enjoy outdoor fire pits, or challenge your friends in a yard game while enjoying a weekend full of live music! Did we mention the package includes deluxe accommodations and a bucket of beer? Oh, and if you needed more convincing, this pet-friendly hotel means the whole family can join in on the fun.
The hotels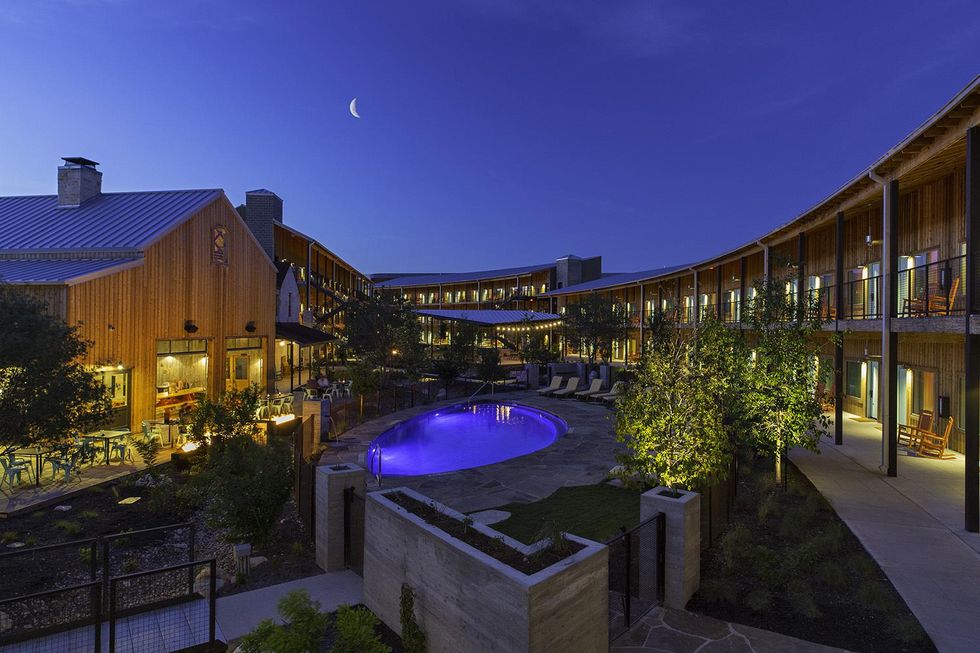 Explore any of the Court Hotels by Valencia Hotel Group for a memorable escape. Each property offers a unique experience remnant of yesteryear but with all of the modern amenities that make for a fun and comfortable stay. With acres of landscaped courtyards, relax and unwind in an outdoor environment perfect for doing everything or absolutely nothing at all. With locations in Austin, College Station, Irving, and Lubbock your urban retreat has never been so close.
The music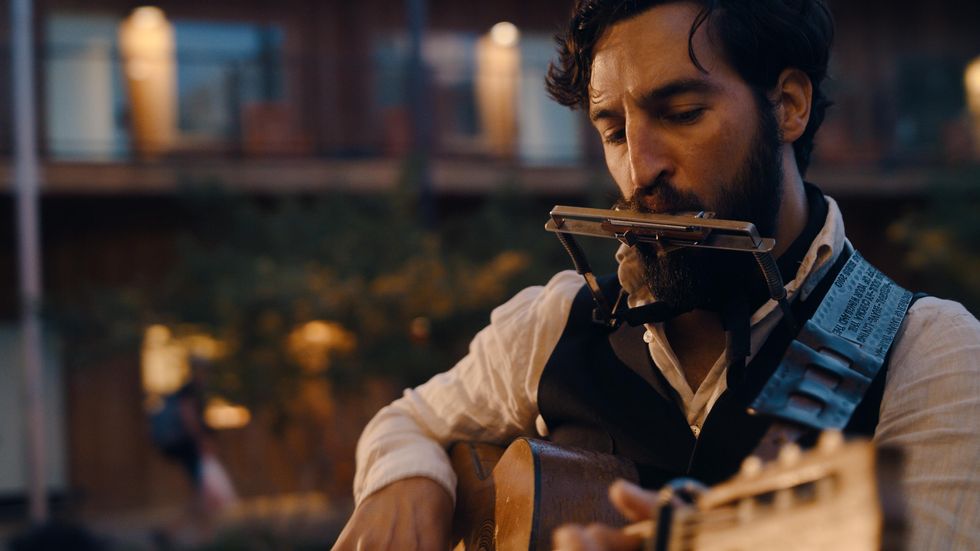 Locals and travelers alike are invited to enjoy the deep roots of Texas music all summer long with a robust lineup of live performances. From the banks of the San Antonio Riverwalk to Irving's manicured streets, Valencia's hotels are a place to gather and reconnect, offering uniquely Texan settings for the weekly performances.
"We're proud of the community we've fostered among Texas musicians and the many rising stars who perform at our properties," says Amy Trench, corporate director of brand marketing & PR for Valencia Hotel Group.
In Austin, you can catch good ol' fashioned Texas country by Drew Moreland and Clayton Gardner, bluegrass by Reagan Quinn, and much, much more.
With unique programming at each of Valencia's properties, there's something for everyone to enjoy all summer long.
The perks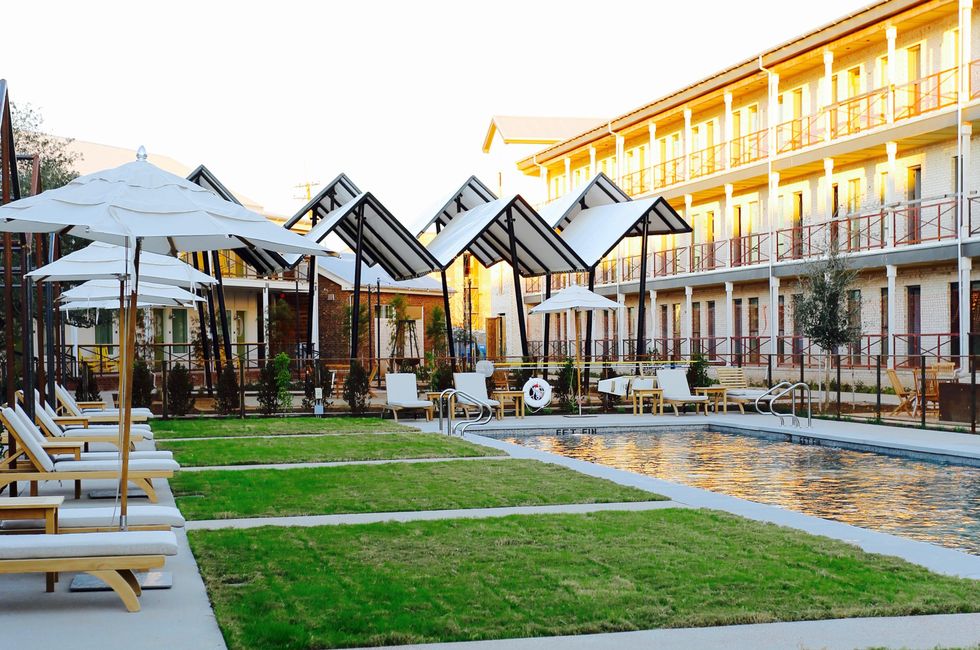 If you're a Valencia Hotel Group Rewards member, the perks are plentiful. Enjoy up to 10% off the Best Available Rate, and for a limited time, members can save up to 15% off a stay of 2 nights or more, for select stays in 2022.
But that's really just the beginning. At select locations, you can enjoy discounts on weeknight stays, a complimentary third night, or curated packages for a romantic getaway or a night of watching the Verde at Q2 Stadium. You'll also find special rates for AAA and AARP Members, educators, and front-line heroes including military, law enforcement, fire, and rescue workers.