Get connected with our daily update
(Austonia)
Adding to an eventful start to 2021, Central Texans experienced snow, bringing power outages, school closures and pictures of snowy Austin to social media.
---
A winter weather advisory went into effect for Travis County and surrounding areas at 6 a.m. Sunday by the National Weather Service. Rain poured until finally the first flurries hit North Austin early in the day. The city continued to be covered in a layer of white snow moving down to South Austin and eventually as south as San Antonio.
It snowed for multiple hours of the day, bringing up to six inches to some parts of Austin, when up to four were forecasted. It was an amount of snow not seen since the winter of 2004.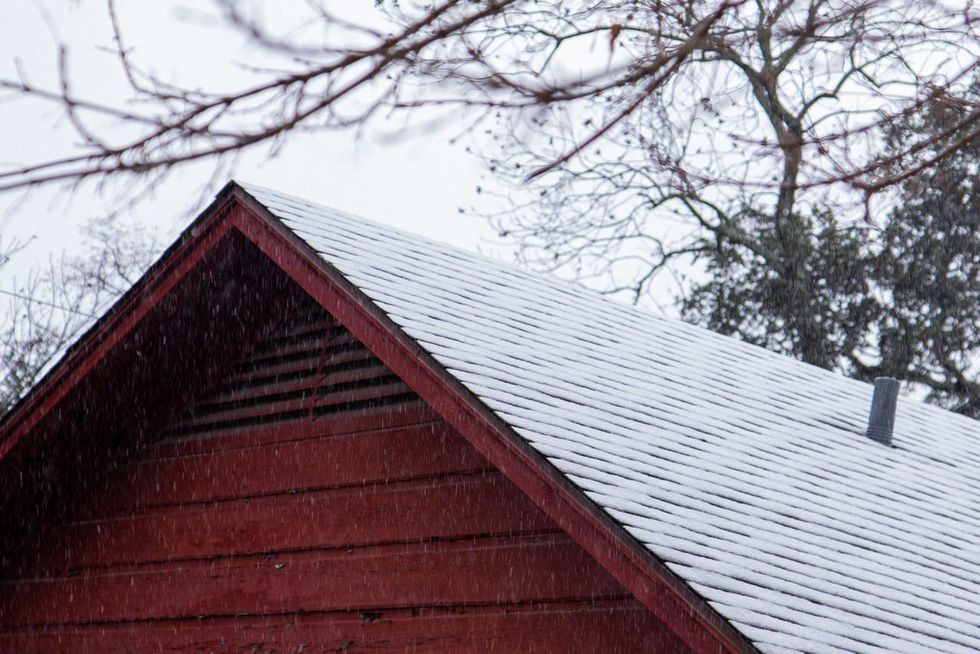 (Christa McWhirter/Austonia)
The snowfall weighed down on trees, which knocked down some branches on powerlines. By 3 p.m., Austin Energy reported 156 power outages, affecting about 37,000 Austinites.
Repairs occurred all day, but outages continue into the morning. Some traffic light signals have also been affected; the city asks all drivers to treat traffic signals as four-way stops when not working or blinking red.
While this tree limb didn't fall on a power line, you can see how snow accumulation on trees can weigh down limbs.… https://t.co/IEGjjXnnNQ

— Austin Energy (@Austin Energy)1610325046.0
Shelters opened up by the city of Austin at 6 p.m. Sunday and will open again Monday. Single adults are directed to the Central Library and families to the Downtown Salvation Army Shelter. Everyone needing shelter will be screened for COVID-19 upon arrival.
The Texas Department of Transportation treated roads for icy conditions early Sunday and through the night to prevent ice from building up. However, with low temperatures, roads are icy into Monday morning, as seen on the TxDOT highway conditions site. Multiple car accidents have been reported Monday morning. North and northwest Austin residents are asked to avoid certain bridges and roads until 9 a.m.: 620, 360, 183, 45, 1431.
Our crews were out treating Austin area roadways today and will be working through the night to prevent ice buildup… https://t.co/DIeUyBdScN

— TxDOT Austin (@TxDOT Austin)1610327473.0
Staying clear of icy roads and power outages, local schools opted for students and staff to stay home.
Austin ISD announced Sunday it would be completely remote Monday. IDEA Austin also decided to go remote.
Other school districts, including Eanes, Del Valle, Lake Travis, Round Rock, Leander and Pflugerville, canceled classes altogether.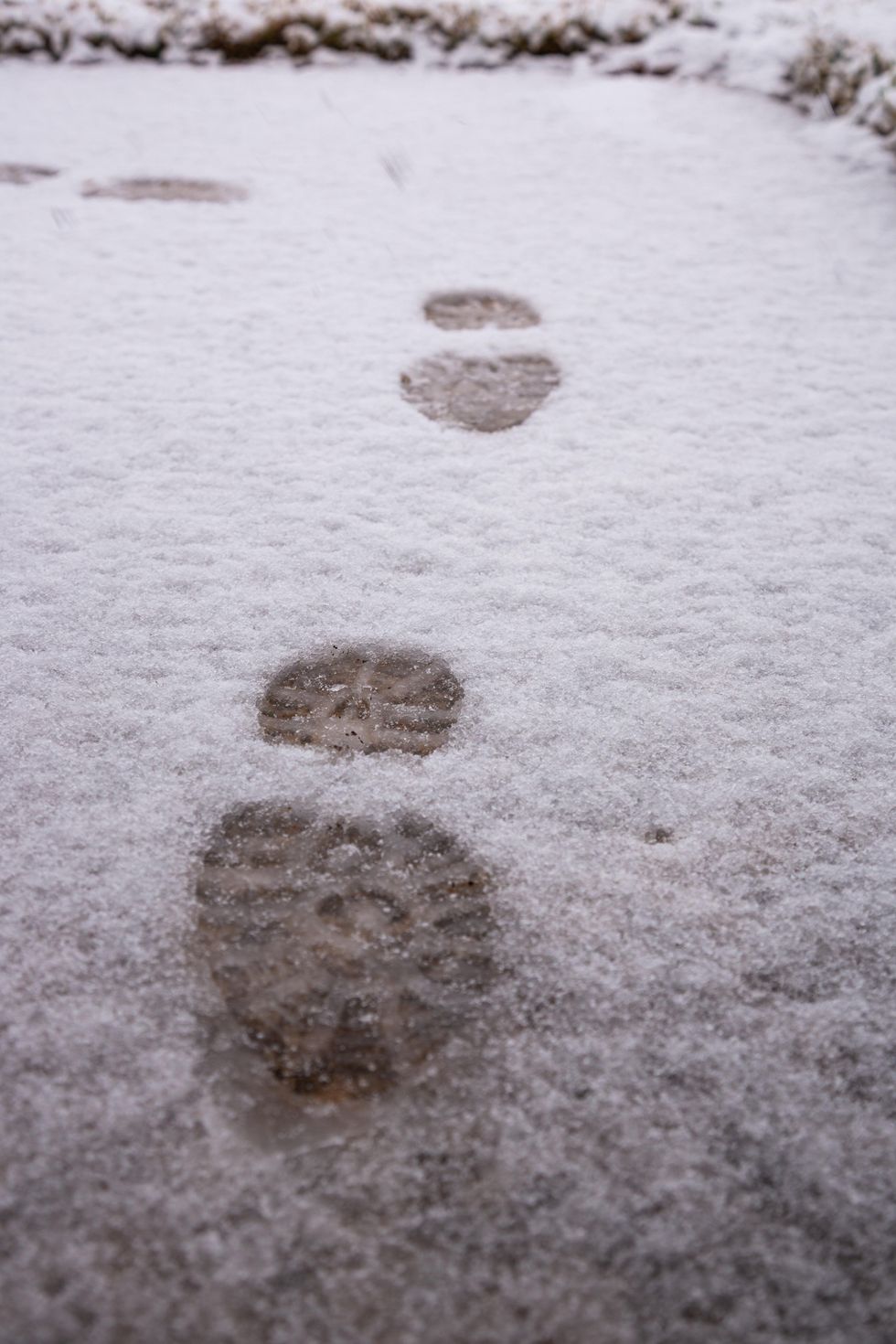 (Christa McWhirter/Austonia)
While ice still appears on the ground into Monday, there is no more snow forecasted this week. Temperatures will be in the 40s Monday and dip into the 20s at night. The rest of the week will get slightly warmer, staying mostly in the 60s. Thursday will be the warmest day of the week with a high of 70 degrees.

More on snow in 2021: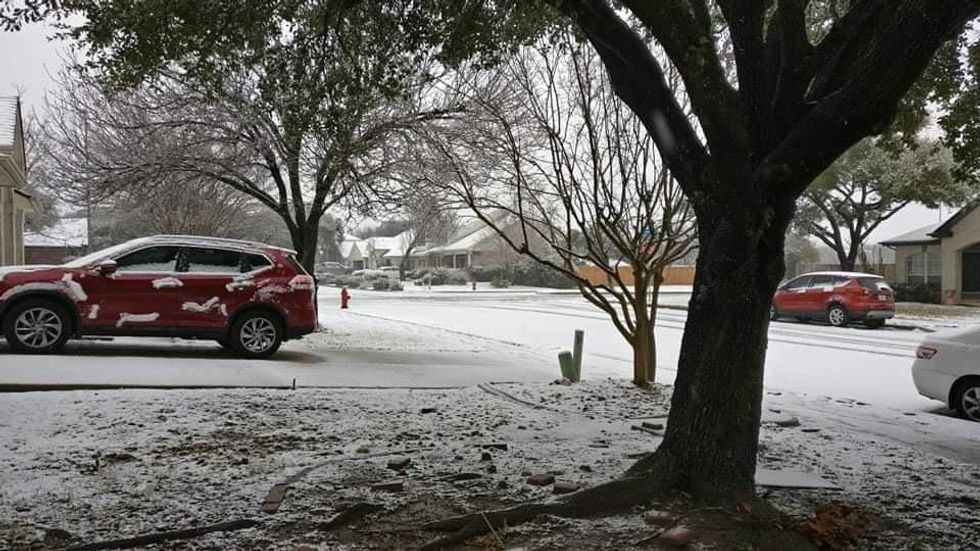 It's snowing! Here's what that looks like in Austin
Concerning levels of cylindrospermopsin were discovered on Sept. 22 after a person got sick and samples were sent to get tested on Sept. 9. Signs will be posted at access points to Sculpture Falls that people and their pets should not injest or swim in the water.
Unlike the harmful algae making dogs sick in parts of Lake Travis and Lady Bird Lake in past summers, these toxins are found in the water, the city says. Barton Creek visitors are asked to avoid stagnant water especially.
The toxins also result in different health effects than the harmful algae in Lady Bird Lake, including liver and kidney damage. If exposed, people can feel:
Fever
Headache
Vomiting
Bloody diarrhea
If exposed, people should seek medical attention and report it to 311.
TinyFest Texas 2021
When: 10 a.m. Saturday – 5 p.m. Sunday
Where: Jourdan-Bachman Pioneer Farms, 10621 Pioneer Farms Drive
What: Tour tiny houses, van converstions, shipping container homes and more at this year's TinyFest. Grab tickets here for a weekend of speakers, workshops and panel discussions plus live music, food and more!

Fierce Whiskers Grand Opening
When: 12 p.m. Saturday
Where: Fierce Whiskers, 5333 Fleming Court
What: Fan of whiskey? Come along to the free grand opening of Fierce Whiskers Distillery's new tasting room. Enjoy bites from a food truck, oysters, musical performances and a raffle.

Austin Summer Carnival
When: 6 p.m. Saturday – 2 a.m. Sunday
Where: The Venue ATX, 516 East 6th St.
What: Don your dancing outfit for this carnival that celebrates the African heritage with Brazilian, Latin and Caribbean rhythms in Austin. Snag your tickets here.

Beginner's Succulent Arrangement and Planting
When: 3 p.m. – 4 p.m. Sunday
Where: Succulent Native, 5501 North Lamar Blvd.
What: Calling all first-time planters: Get your hands dirty and learn about succulent and cactus arrangement and care. No tools required! Grab your tickets here.