Get connected with our daily update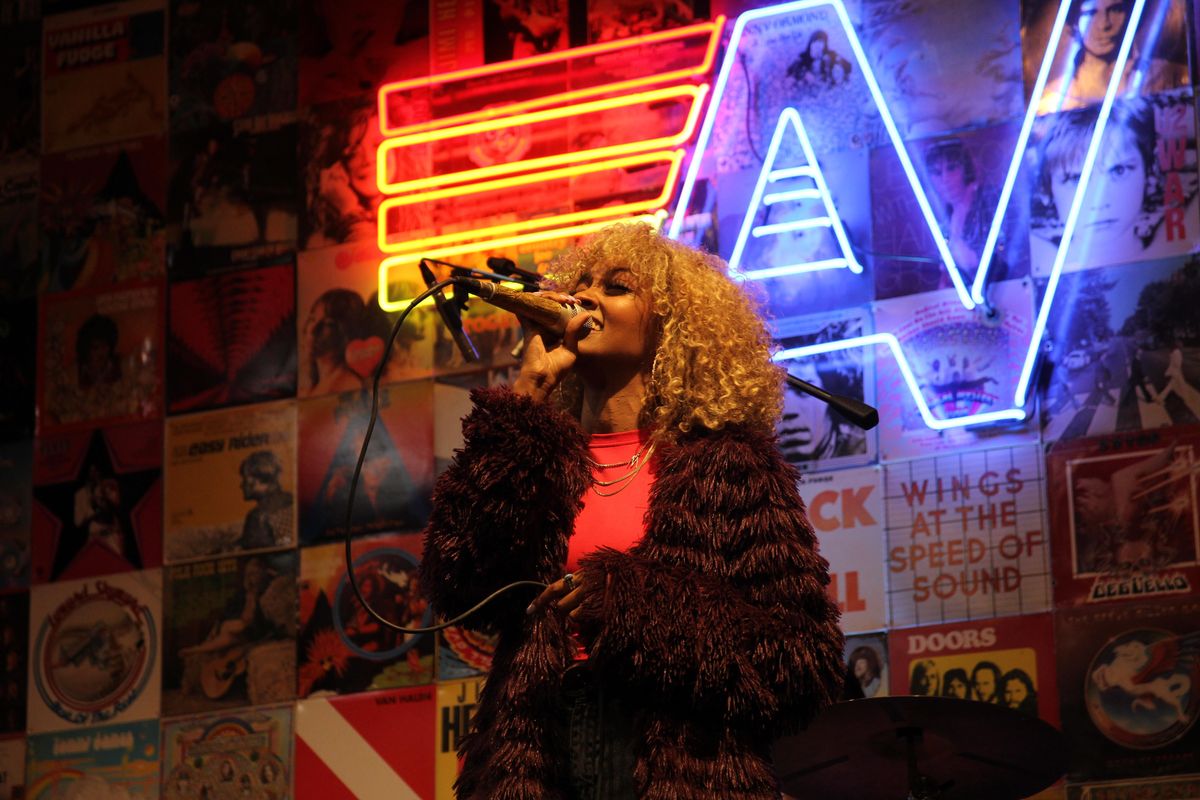 When you sign up for one of Sofar Studios' secret shows, there's a surprise around every corner from buying the ticket to walking out of the venue.
---
A musical community putting on intimate live concerts in 325 cities and counting across the world, Sofar Studios puts on shows with unannounced artists with the goal of connecting locals to up-and-coming musicians.
Austonia attended a Sofar show that was in partnership with Bumble at Aviator Nation, 1325 S. Congress Ave., featuring performances from Mélat, Tony22 and Clarence James on April 14.
How a Sofar Sounds show works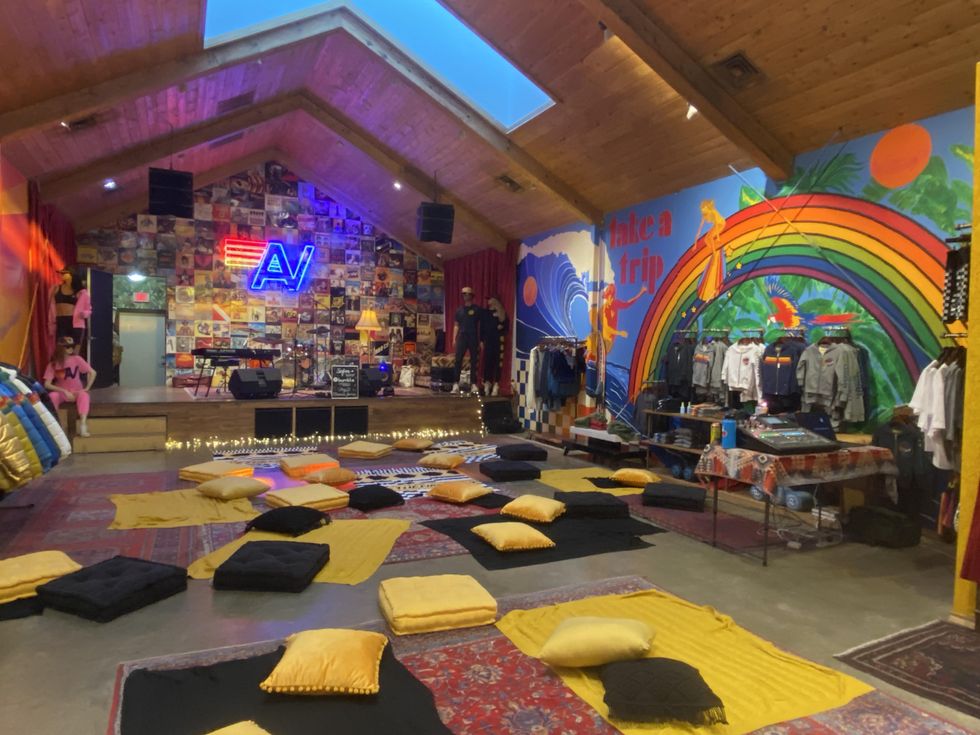 Ticketholders are told only the general area of where the show will take place when they purchase their slot before being told the venue 36 hours before the show begins. Each of the three local artists, unknown by the audience until they take the stage, is given a 30-minute set to perform at a unique venue in front of anywhere from a cozy 50-200 guests.
Regional artist booking manager Esther Calloway, a Texan who books for Austin, Dallas, Houston and Colorado, said about half of the musicians do repeat shows. Calloway said she books artists based on their musicality and how Sofar can help them at any point in their career.
"It's really important that we help cultivate careers—we have different opportunities for them to elevate within the Sofar platform," Calloway said. "We have been able to really connect with artists that we really love, that we are seeing in a local market that's evolving and growing."
Depending on the venue you end up in, you may sit on picnic blankets or stand up and dance, bring your own booze or snacks, or end up with some free merch at the end of it all.
As for the artists...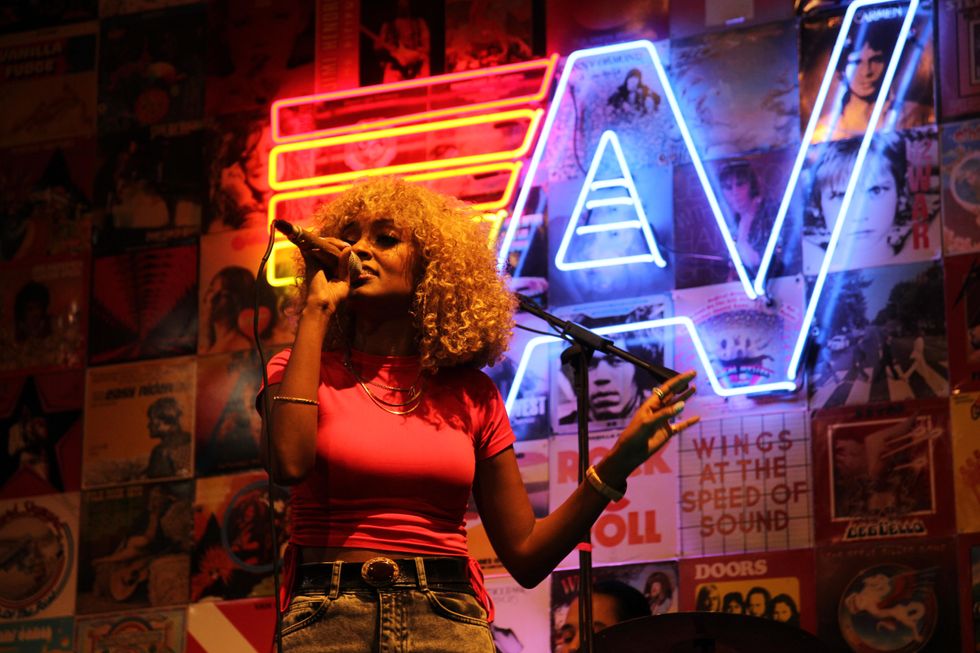 Her name is pronounced May-lah-t. (Laura Figi/Austonia)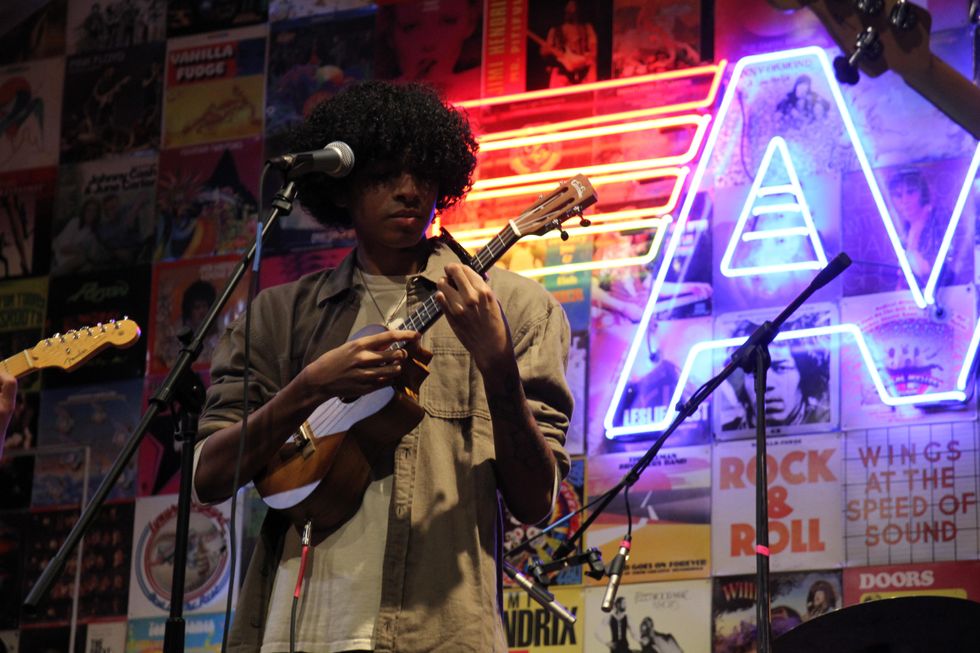 Tony22's ukulele gives him a gentle, unconventional sound. (Laura Figi/Austonia)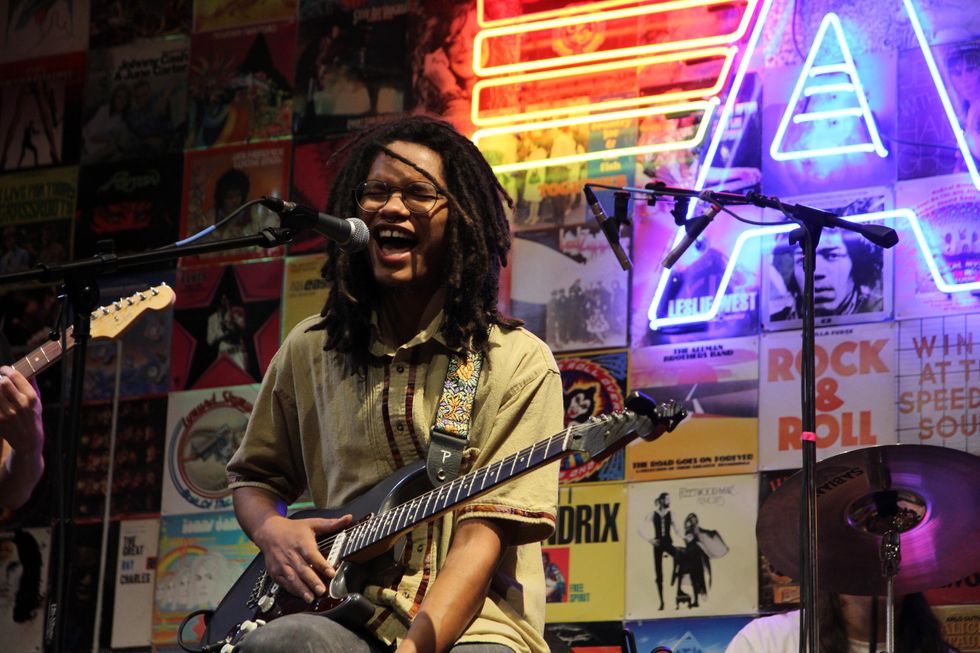 Clarence James' vocals are like a dream. (Laura Figi/Austonia)
Dreamy R&B pop singer Mélat's music is all about her strong yet angelic vocals, which she demonstrated by opening with a cover of "Killing Me Softly With His Song," by the Fugees and Lauryn Hill. Our favorite original songs were "The Lesson" and "The Now."
Next on stage was Tony22, an electric ukulele strummer whose newest album "222," follows relatable tales of love, life and mental health. The track "Here and Now" stuck out most to us.
The final act of the night, Clarence James made the most memorable entrance when his bassist arrived late during the first song and jumped on stage to join. James' impressive vocal range in "I'm Melting," and effortless skills on the guitar in "I Think It Might Be Hell" made us fans.
Each show is a new configuration of artists. In addition to the three above artists, locals like Mama Duke, Sheridan Reed and Nick Swift are common on the lineup. Read more info about the shows here.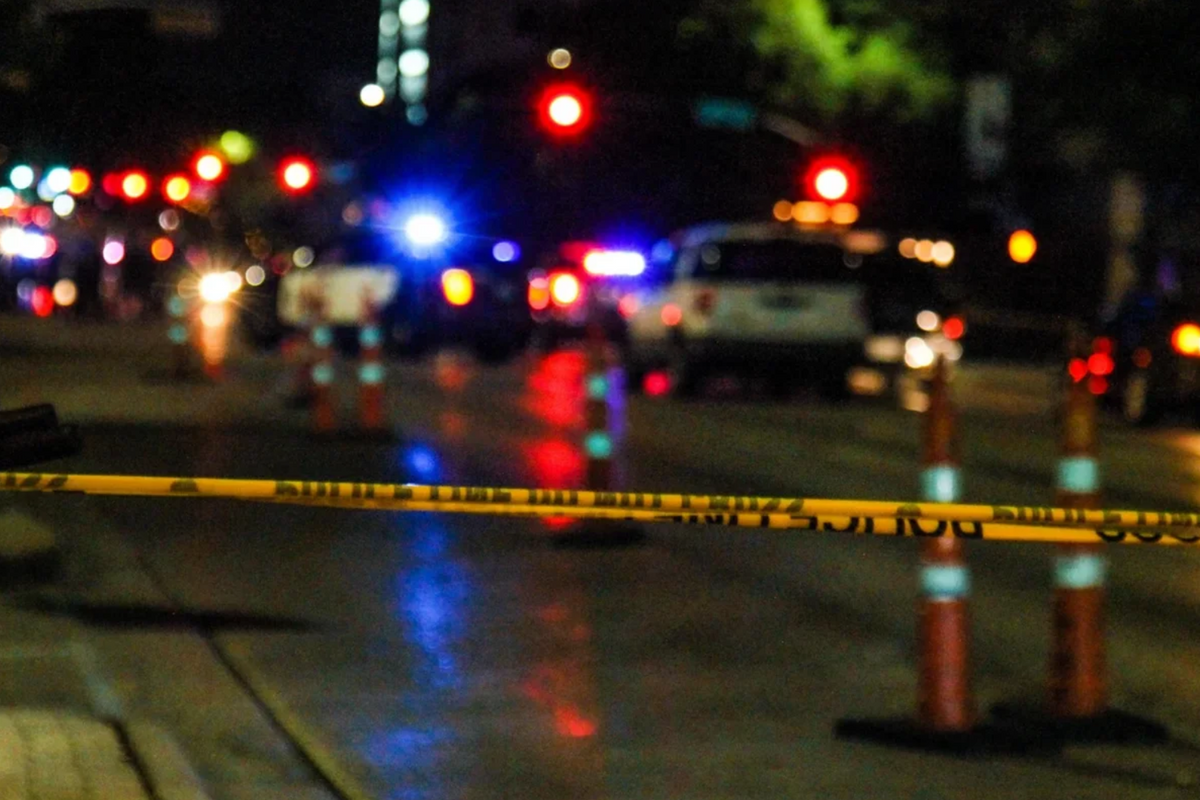 The Austin Police Department is investigating a suspicious death near Waterloo Park on Thursday night.
At the intersection of 12th and Red River streets, police received multiple calls at around 8:40 p.m. about a man covered in blood running in the roadway. Police say the man had potentially been stabbed. Austin-Travis County EMS transported the injured man to a local hospital, where he was pronounced dead.
No suspect is in custody at this time, and police did not reveal any suspect information in a late-night media briefing.
APD is asking anyone with information on this incident to contact Crime Stoppers at 512-472-TIPS or the homicide tip line at 512-477-3588.
Police said this was the second homicide incident they responded to in less than 24 hours.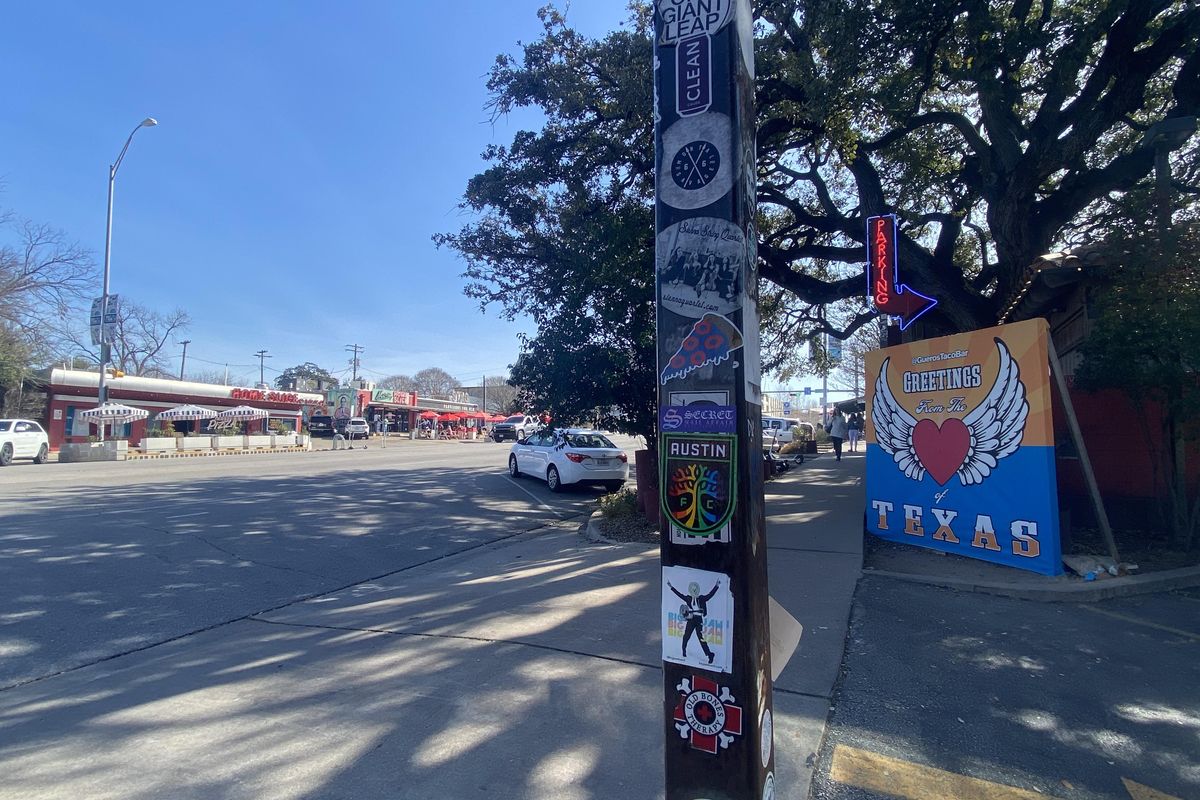 By Samuel Stark
Those of us who have braved the journey to find parking on South Congress Avenue during peak hours know it is not for the faint of heart.
You might be circling, searching for an open spot for what feels like hours. Euphoria fills your spirit when you think you have finally found that perfect spot. But almost as quickly as your optimism ascended, it dissipates as you realize there is an almost inconceivably small car scooched all the way up to the curb. Your journey continues.
The Transportation Department is aware of the parking challenges in the area and is ready to take some steps based on recommendations that came from a study of the parking in the South Congress District, coordinated by the Downtown Austin Alliance.
"(South Congress is) experiencing the issues that happen when you grow businesses within a district: Everybody wants to go there," Jason Redfern, division manager at the Transportation Department, told the Monitor. "And now we have to employ those tools to better manage all the parking and interest within that district," he added.
The South Congress District parking study was split into two phases. Phase one aimed to diagnose the problems through data collection and analysis, and phase two laid out strategies to mitigate them.
The study found that many cars stay parked in the South Congress District, particularly on South Congress Avenue, for extended periods, sometimes beyond eight hours. Further, for the drivers who are violating parking rules, there is limited enforcement due in part to a lack of resources to fund enforcers.
Also, of the 5,400 parking spaces they tallied in the area, nearly 40 percent of the spots available at peak hours go underutilized, while spots on South Congress Avenue stay filled.
One of the study recommendations the Transportation Department is currently going forward with is the establishment of South Congress District as a Parking and Transportation Management District, a defined area that would benefit from the addition of parking meters. If a PTMD is approved in this area, 51 percent of the revenue collected from the parking meters would go to funding transportation-related projects within the district, Redfern said. See the proposed South Congress PTMD boundary here.
These parking districts already exist in the Austin area, including one on the east side.
"We've leveraged dollars (from) the East Austin area (PTMD) to help finish an intersection improvement project where they're going to put in ADA-compliant ramps," Redfern said.
Though eventually the Transportation Department will put meters into the South Congress District if the PTMD is approved, Redfern said they want to ensure other issues, such as simplifying and standardizing residential permit parking, are in place before they add them.
The parking study found that currently in the South Congress District there are 13 different types of residential parking permits, which have varying restrictions. The study authors point out that these different types of permits are "confusing" and suggest that this contributes to the underutilization of available spots, including for employees of South Congress establishments, outside of South Congress Avenue.
Before the PTMD strategy in the South Congress District is adopted, the plans will be presented before the Urban Transportation Commission and the Mobility Committee. The plan will then be presented to City Council, which will vote on it later this year, Redfern said.