Get connected with our daily update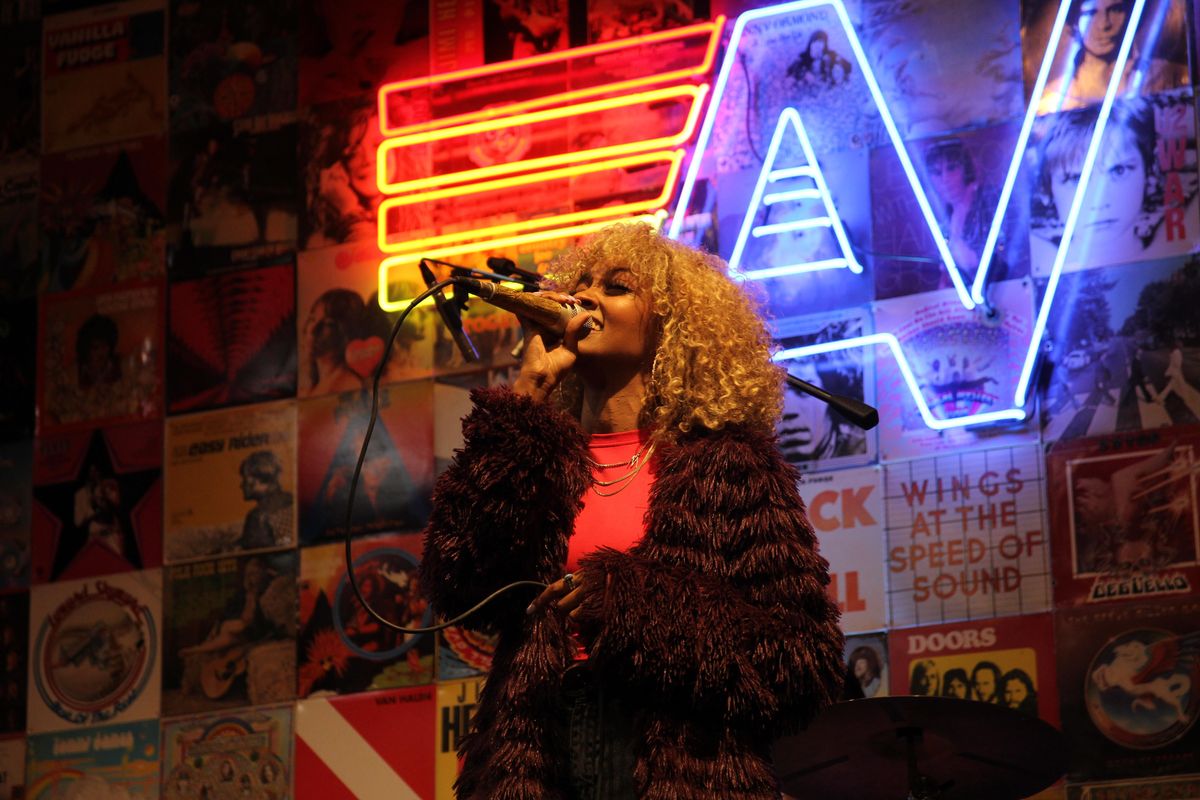 When you sign up for one of Sofar Studios' secret shows, there's a surprise around every corner from buying the ticket to walking out of the venue.
---
A musical community putting on intimate live concerts in 325 cities and counting across the world, Sofar Studios puts on shows with unannounced artists with the goal of connecting locals to up-and-coming musicians.
Austonia attended a Sofar show that was in partnership with Bumble at Aviator Nation, 1325 S. Congress Ave., featuring performances from Mélat, Tony22 and Clarence James on April 14.
How a Sofar Sounds show works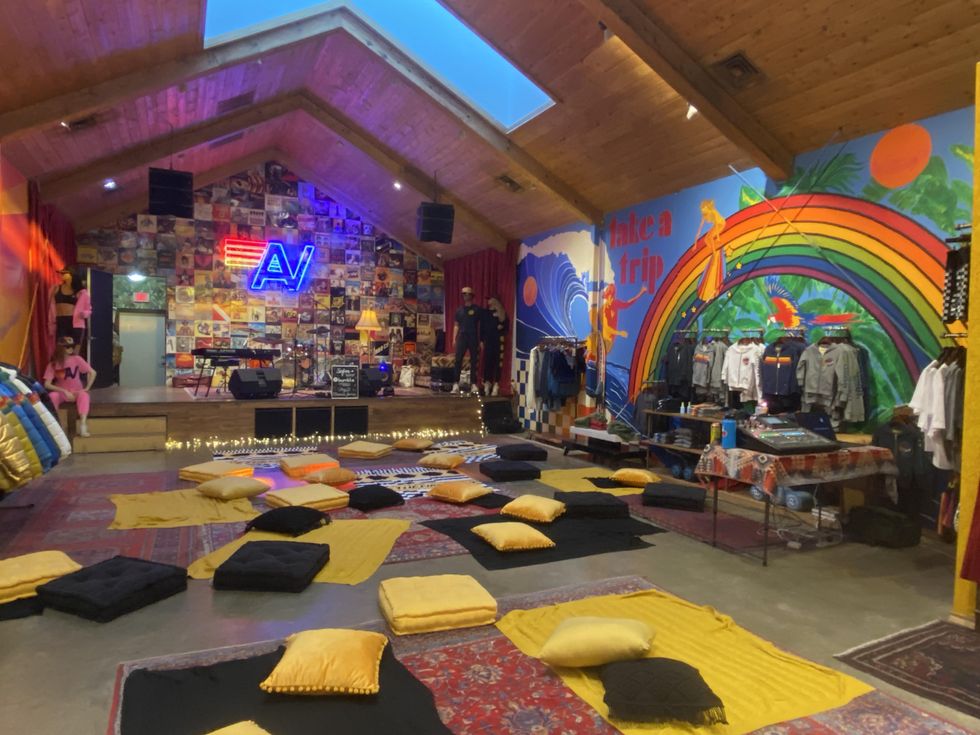 Ticketholders are told only the general area of where the show will take place when they purchase their slot before being told the venue 36 hours before the show begins. Each of the three local artists, unknown by the audience until they take the stage, is given a 30-minute set to perform at a unique venue in front of anywhere from a cozy 50-200 guests.
Regional artist booking manager Esther Calloway, a Texan who books for Austin, Dallas, Houston and Colorado, said about half of the musicians do repeat shows. Calloway said she books artists based on their musicality and how Sofar can help them at any point in their career.
"It's really important that we help cultivate careers—we have different opportunities for them to elevate within the Sofar platform," Calloway said. "We have been able to really connect with artists that we really love, that we are seeing in a local market that's evolving and growing."
Depending on the venue you end up in, you may sit on picnic blankets or stand up and dance, bring your own booze or snacks, or end up with some free merch at the end of it all.
As for the artists...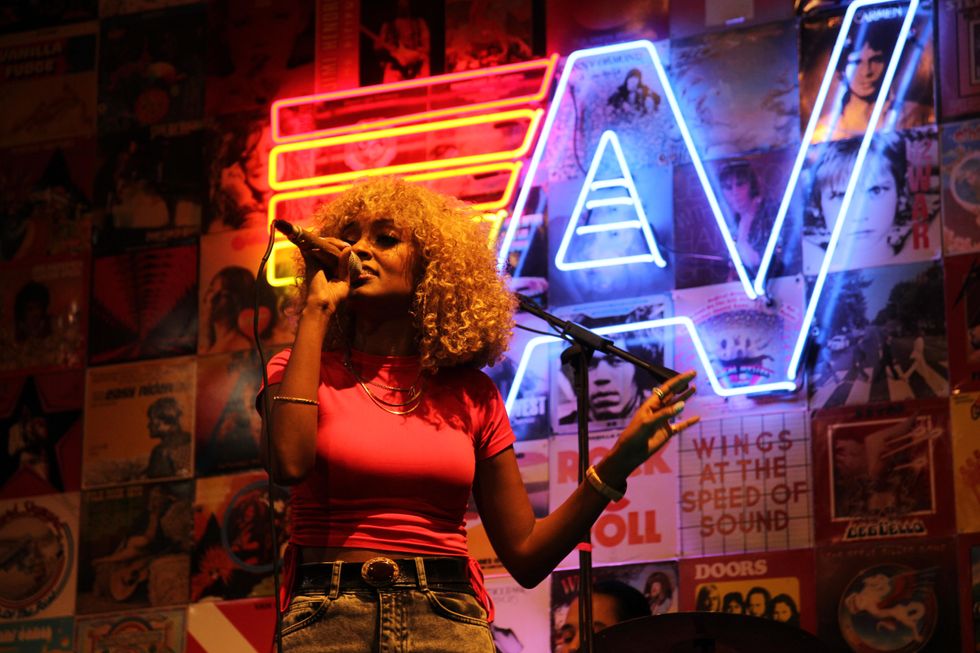 Her name is pronounced May-lah-t. (Laura Figi/Austonia)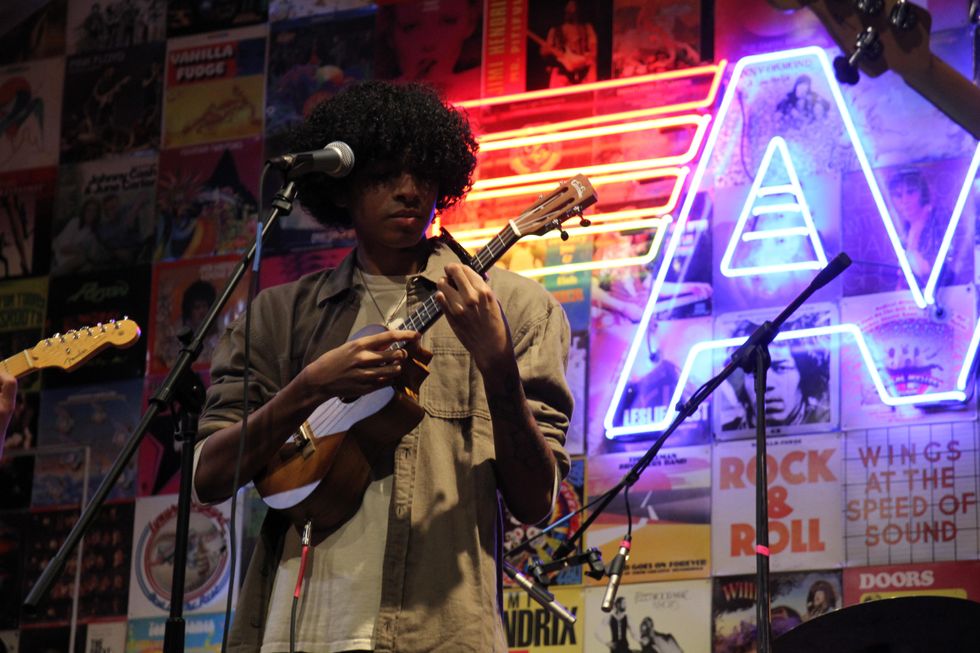 Tony22's ukulele gives him a gentle, unconventional sound. (Laura Figi/Austonia)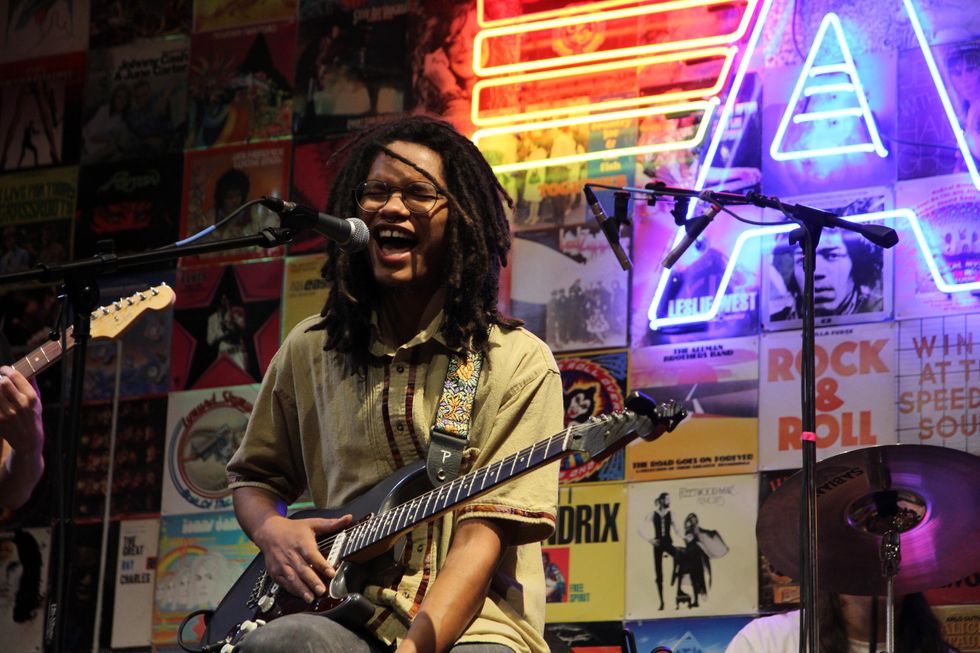 Clarence James' vocals are like a dream. (Laura Figi/Austonia)
Dreamy R&B pop singer Mélat's music is all about her strong yet angelic vocals, which she demonstrated by opening with a cover of "Killing Me Softly With His Song," by the Fugees and Lauryn Hill. Our favorite original songs were "The Lesson" and "The Now."
Next on stage was Tony22, an electric ukulele strummer whose newest album "222," follows relatable tales of love, life and mental health. The track "Here and Now" stuck out most to us.
The final act of the night, Clarence James made the most memorable entrance when his bassist arrived late during the first song and jumped on stage to join. James' impressive vocal range in "I'm Melting," and effortless skills on the guitar in "I Think It Might Be Hell" made us fans.
Each show is a new configuration of artists. In addition to the three above artists, locals like Mama Duke, Sheridan Reed and Nick Swift are common on the lineup. Read more info about the shows here.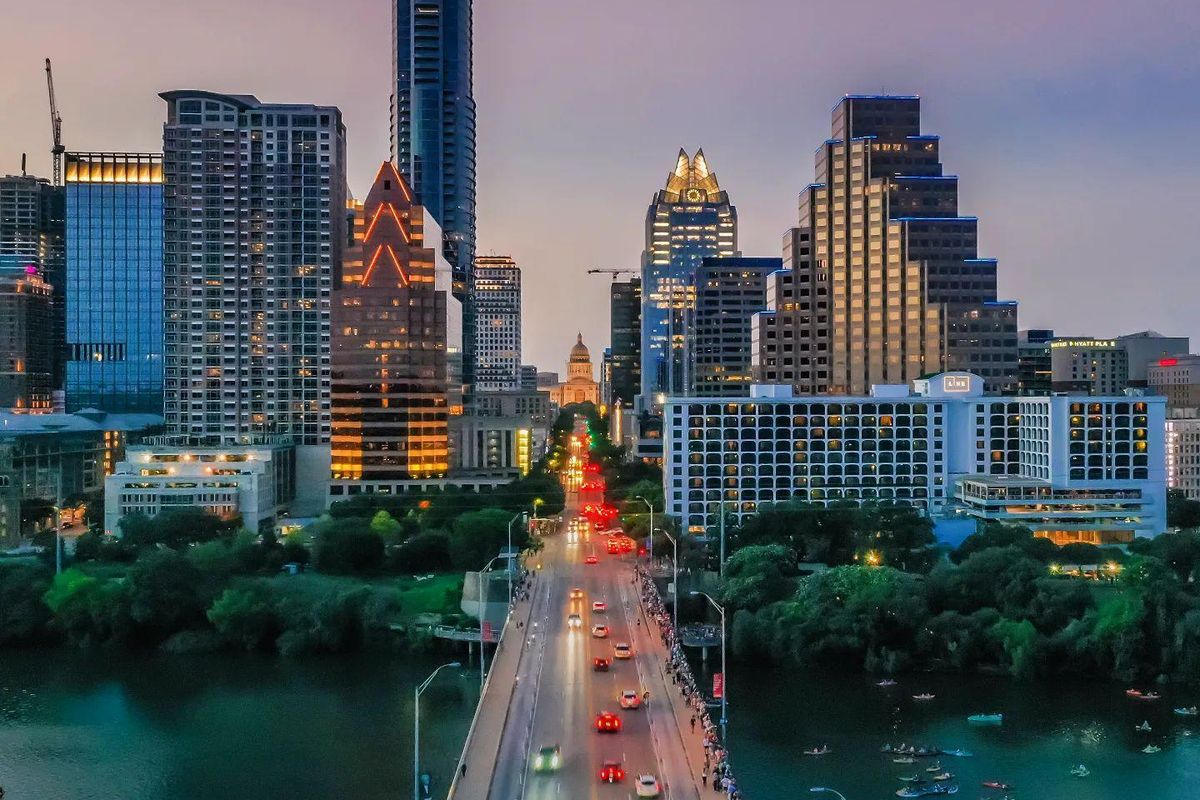 Live Music Capital of the World. Mecca of all things "weird." City of hippies, slackers and honky tonks—Austin's reputation was once synonymous with all things "cool."
But after three years as the top city to live in the U.S., Austin fell to No. 13 in the U.S. News & World Report's ranking this year.
For over a hundred years, Austinites have lamented that their city's charm is gone, and some continue to worry that the city has swapped too many of its grittier live music venues for gleaming corporate towers.

Has Austin's coolness taken a fall from grace? Here's a look at what could be affecting Austin's reputation.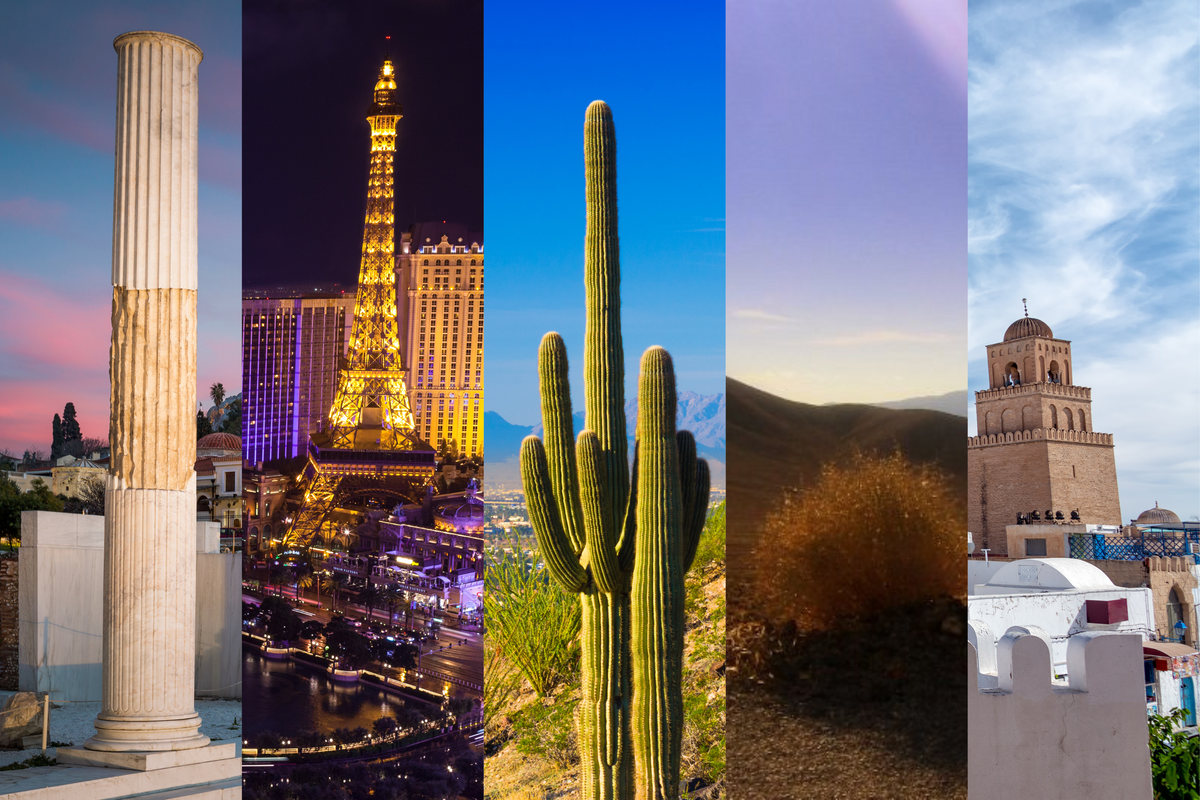 Fact: It's insanely hot in Texas.
So far, there have been 14 100-degree days in Austin this year, and that's been before the official start of summer is this week. Texas usually ranks as one of the hottest states in the U.S., outside of Arizona's dry heat, while Austin easily ranks as one of the top 10 hottest cities.
Austin hit its all-time high temperature, 112 degrees, in September 2000 and again in August 2011, but if you think it's hot here, try spending some time in these cities.
Death Valley, CA | Record temp: 134°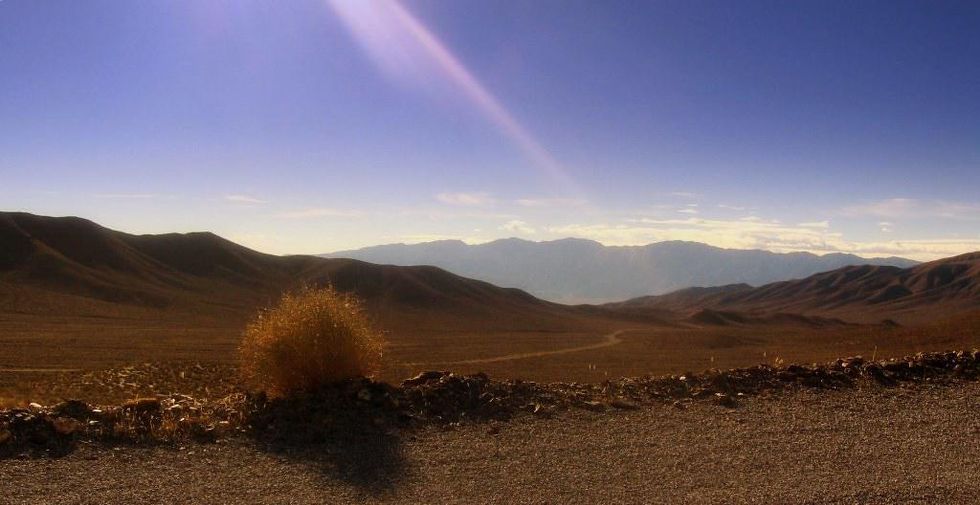 Less than 600 people live in Death Valley and for good reason—its long basin and elevation of 282 feet below sea level make it the record-holding hottest place on Earth. The aptly-named Death Valley had 154 days above 100 degrees in the summer of 2001 and rarely has more than two inches of rain per year. It's typical for Death Valley to have 120-degree days or higher in the summer, which has never happened in Austin and is the highest temperature ever recorded in Texas.
Kairouan, Tunisia | Record temp: 122°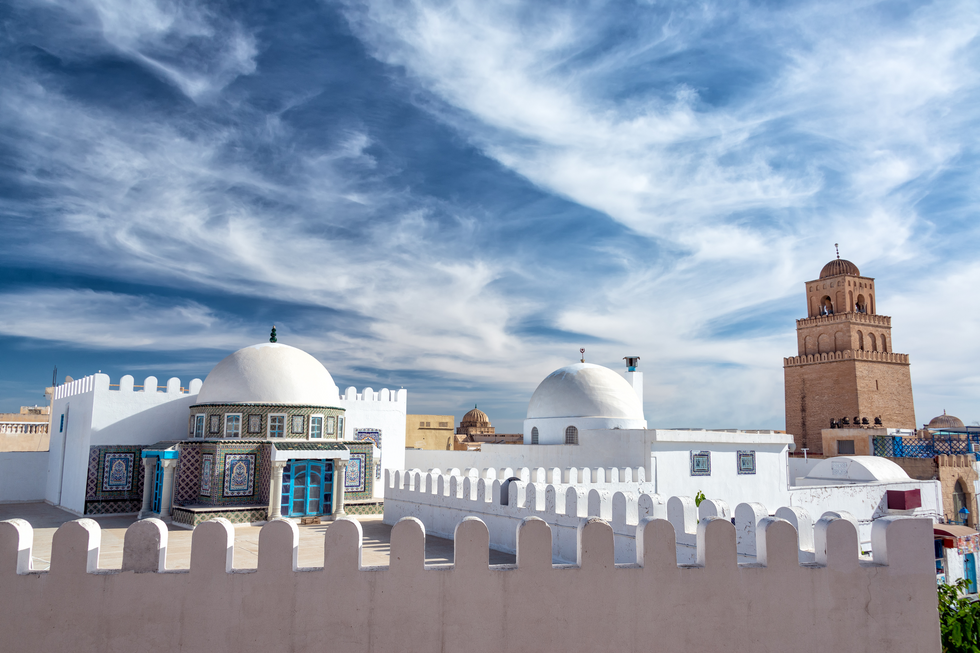 The capital city of Tunisia set a new record high temperature in December 2021 when it hit 122 degrees, smashing the previous record of 118 set in 1982. On average, the hottest months tend to fall between June-September and with 60% humidity or above, it makes it feel much hotter.
Phoenix, AZ | Record temp: 122°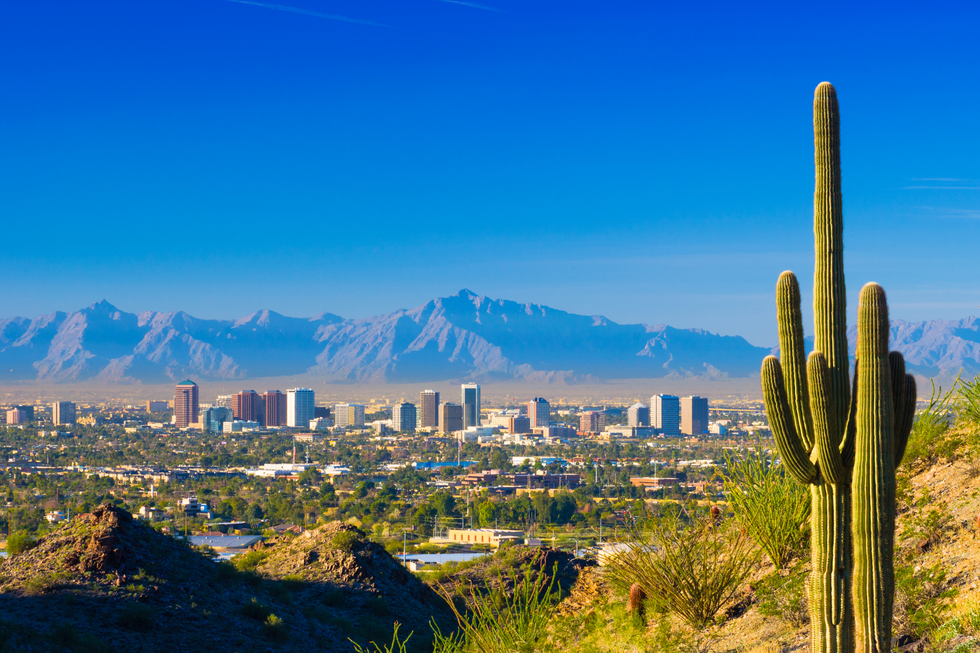 Few places on Earth are hotter than Phoenix, which consistently tops the chart as the hottest city in the U.S. According to Accuweather, Phoenix reaches triple-digit temperatures on a near-daily basis from late May to mid September, which is well over 100 days out of the year. The city usually hits 90 degrees or higher for half of the year. Anyone living on the border of Arizona and California, like the Yuma or Lake Havasu area, is liable to see similarly sweltering heat.
Austin has much more temperature variability year over year—the city hit 100 degrees 12 times in 2021, 49 times in 2020 and 57 times in 2019. Like Austin though, Phoenix is known for extremely mild winters that rarely dip below 60 degrees.
Las Vegas, NV | Record temp: 118°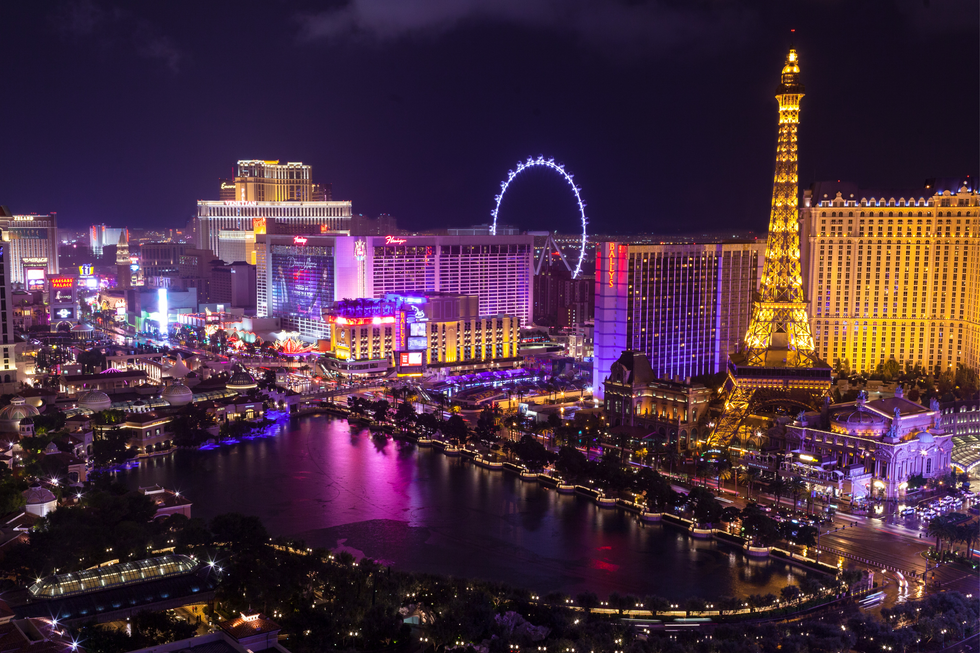 The fabulous Las Vegas shares a record temperature with Tucson, Arizona, and sits just over 100 miles from California's Death Valley, so it shares some of its heat waves. Residents of Las Vegas spend over a third of the year, around 135 days, weathering heat that is above 90 degrees, though Austinites fall right behind with 123 days above the same threshold. Just an hour and a half south in Laughlin, the record high temperature reached 125 degrees.
Athens, Greece | Record temp: 116°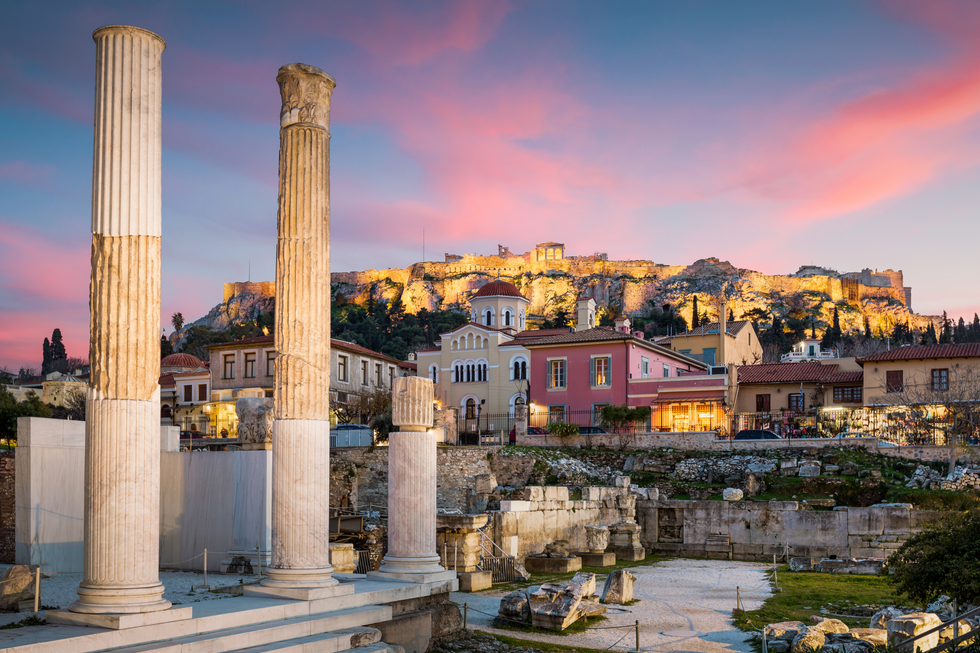 Athens leads the charge on Europe's hottest country but you'll still find that Austin is hotter on average: Athens has an average high temperature of 85 degrees in June, while Austin's average is 92. However, Athens broke Austin's record high-temperature last August when it reached 116 degrees, making the city so hot they had to start shutting archaeological sites down.