Get connected with our daily update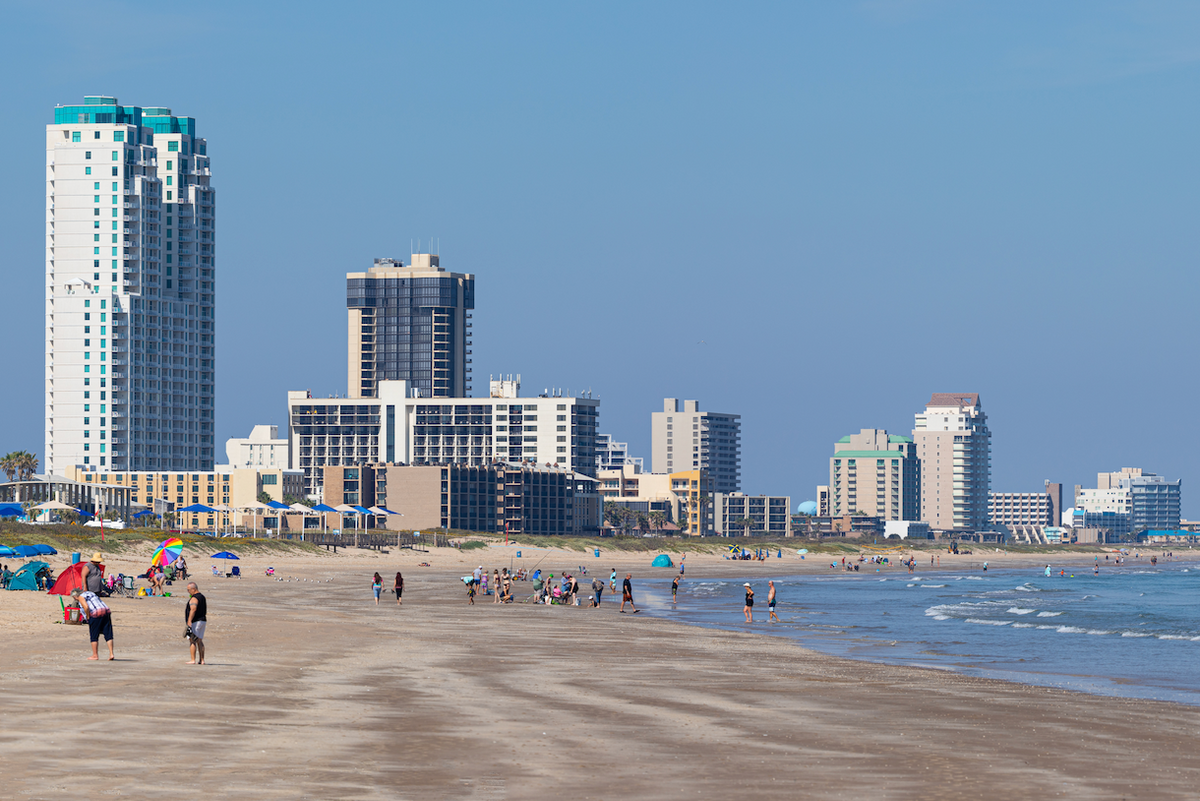 With soft sand, plenty of beach bars and the best ceviche, there's arguably only one beach worth going to in Texas—South Padre Island.
---
You might know this beach as a college student's spring break hotspot, but really, it's the Rio Grande Valley's most secret gem. From someone who has been going to "the island" every year since before I could walk, here's a guide to the best SPI has to offer.
Weather
First thing's first, don't underestimate how hot South Texas is. Be ready with plenty of sunscreen. If you thought Austin was hot, you're in for a treat as high humidity will make the Valley feel scorching. Luckily, the water offers some reprieve from the sun's rays—still, be sure to bring sunscreen and a hat.
Getting there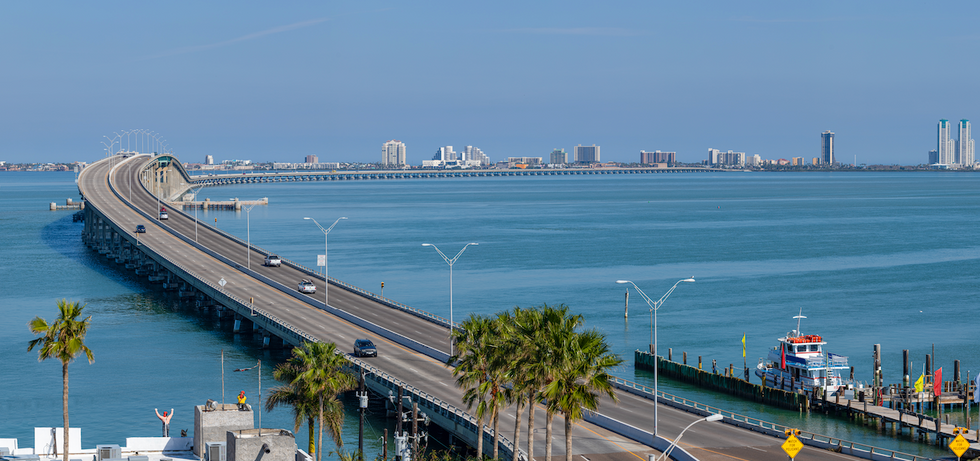 Driving in: From Austin, you can expect almost a six hour drive. Your navigation will take you either around San Antonio (which is a plus for most people) or through San Antonio, funneling to U.S. 77 until you reach Valley grounds in Harlingen.
From there, it might be smarter to take the toll roads, which border the Port of Brownsville and will save you going through small towns like Los Fresnos that can get backed up with traffic.
But if you do decide to hightail it through Los Fresnos, be wary of how fast you are going and the speed limit. Cops are especially on the prowl in those areas, catching out of towners unfamiliar with the speed limit changes.
Still, no matter which route you take, you'll go through Port Isabel before crossing the 2-mile bridge to South Padre. During peak times, such as early afternoon, expect to sit in traffic. Better times to travel are in the early morning.
Flying in: For the people that read a six-hour drive with wide eyes, there is a nearby airport in Brownville, a 40-minute drive from SPI, as well as the Valley International Airport in Harlingen, a 1-hour drive away. Be ready to spend $250-$400 a person.
Sights and sounds
Getting to the RGV, you'll be welcomed with palm trees well before you've made it to the beach. And just before crossing the bridge from Port Isabel to South Padre, you'll see a sign that may be blinking, indicating to watch out for pelicans.
As you drive over that bridge, your passengers will want to get their phones out and take the classic video of the the water, boats and parasailers in the bay. It's the best way to let everyone know you're on vacation!
And don't forget to roll down your window to take in the salty smell of the gulf of Mexico.
Lodging
Resorts: For beach access and the fun amenities that come with that, places like The Pearl, The Palm and The Saphire are where you'll get a resort-style feel.
Affordable: You can still find a Holiday Inn, Ramada and La Quinta along the beach bars.
Airbnb is always an option where you can rent out condos, but you'll want to make sure to book in advance as options may be limited in peak summer.
The beach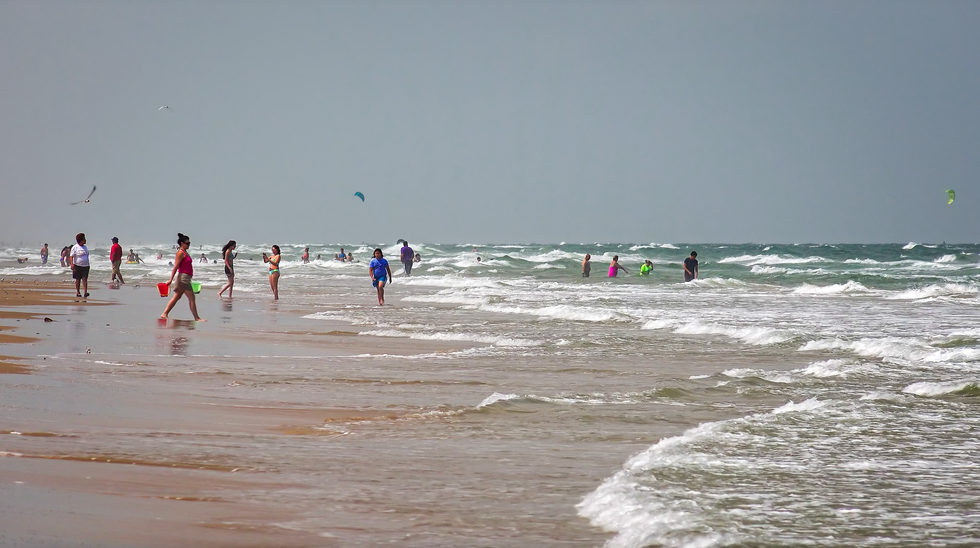 There are at least 25 access points to the beach, which is on the east edge of the island. Some you can only get to if you're a hotel guest. Here are the most popular ways to reach the sand.
Walking to the beach: Between the bars and hotels, you'll find free access points where you get to just park and walk right onto the beach. You're likely to still find umbrellas and chairs you can rent out.
Beach bar access: Some of the most popular places for beach entry are those that come with a nearby bar. But don't worry, all ages are welcome. You'll want to check these bars' social media pages in the evenings if you're looking for live music.
Where you're almost certain to not struggle for parking is one of the hottest spots on the beach: Clayton's Beach Bar and Grill. At Clayton's, you're able to get your drink on, get a bite to eat and have access to the beach and volleyball courts.
A smaller, but just as cool alternative is Wanna Wanna Beach Bar and Grill. With the same amenities as Clayton's, you can't go to Wanna Wanna without trying a turbo, a pina colada with a rum floater—you can get these just about anywhere on the beach, but they just taste better beachside.
*Tip: If you're not trying to take your own chairs and umbrella, don't worry, you'll see umbrellas and chairs set up on a first-come, first-serve basis, where you'll pay about $35 to use the umbrella and two chairs for the day. And don't worry about paying before, just sit down and a beach worker will come collect your cash.
Driving on the beach: If you want to try your four-wheel drive on the sand, you can! Access points #5 and #6 allow you to pay a small fee to take your vehicle out there. Click here to see how you might prepare your vehicle for the sand. If you choose to go with this option, you'll want to make sure to pack appropriately as there are no rentals or bars nearby.

More fun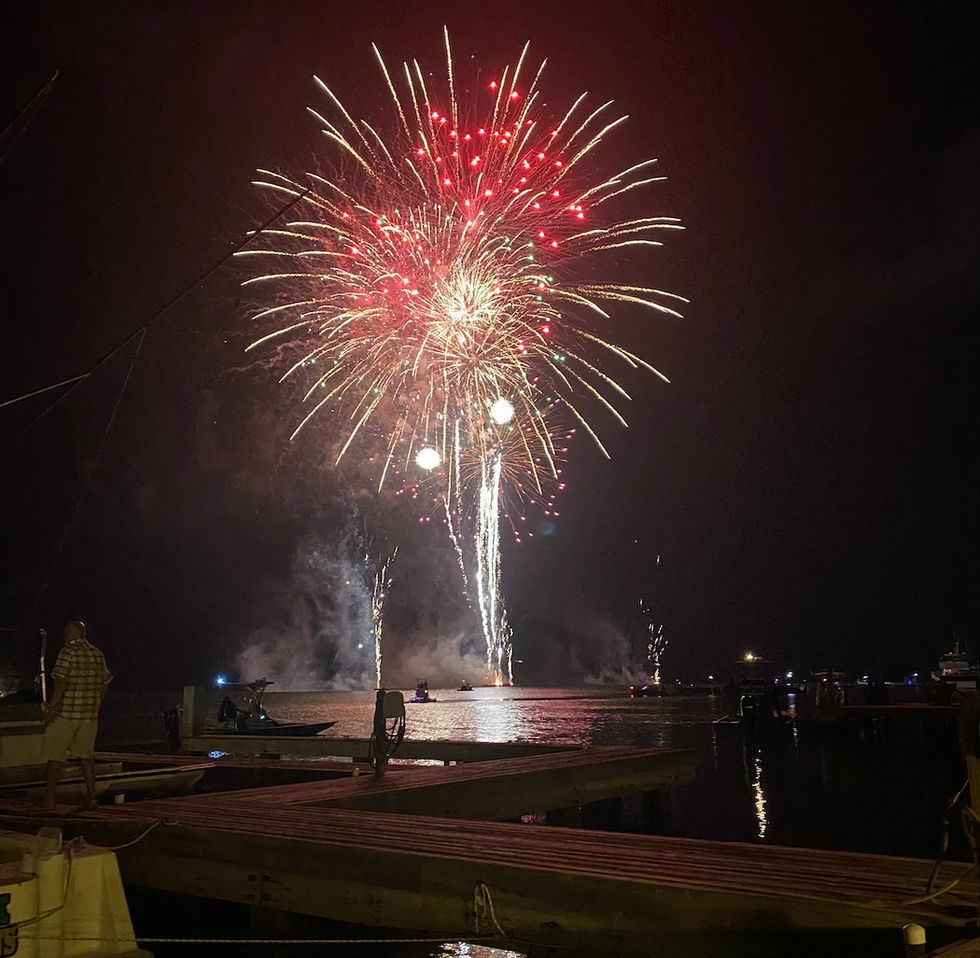 If you're trying to make the most of your South Padre getaway, we have you covered with things for the whole family as well as the nightlife scene.
Watch the fireworks: Catch a fireworks display at the island all summer long. Catch them displayed on the bay in front of Louie's Backyard on Tuesdays and near Clayton Beach Bar on Fridays and Saturdays.
Beach Park and Isla Grande: The former Schlitterbahn is now a beach park that opened in 2021. The 25-acre waterpark has water slides, a zipline and beach access. (Day passes are $38.99 for children and $10 more for adults)
Sea Turtle, Inc.: Learn about sea turtles and sea life conservation at the largest state-of-the-art sea turtle hospital. You'll be able to get up close and personal with the turtles! ($4 for children, $10 for adults)
Gravity Park: For the adrenaline junkies, this park has the tallest reverse bungee in the world ($25), a skycoaster ($25), go-karts ($15-$20), mini-golf ($8-10), a 60-foot ferris wheel ($8), and a climbing wall ($8).
Sandcastle exhibit: Right next to Gravity Park is a small sandcastle exhibit that is free and about a 5-minute walk to see all the exhibits made entirely from sand by professionals. (Free w/ donations accepted)
Get in on the water sports: A couple of rental places like Coconut Jacks SPI offer jet skis for rental as well as equipment for parasailing.
Rent a pontoon boat: Tritoon Charters allows you to rent a pontoon boat for the day perfect for the whole family. The charter offers private snorkeling, shell hunting, up close dolphin and turtle encounters, tubing and sight seeing.
Party like a local: Escape the beachside and head to the west edge of the island for live music and dancing. Tourists love to flood Louie's Backyard, but there are other bars along the bay worth going to such as Longboard, Laguna Bobs and Tequila Sunset.
Food
You can't leave the island before eating ceviche and fried shrimp. And you can't go wrong by eating at the already mentioned beach bars and bay bars. But here are some other notable places to visit:
Breakfast: Yummies Bistro and Grapevine Cafe are both places to get your breakfast tacos in the morning.
Lunch: Cafe on the Beach are good midday options to catch a quick bite without sacrificing quality.
Dinner: F&B is about as upscale as it gets if you can snag a reservation—Elon Musk has been spotted here. They also offer Sunday brunch.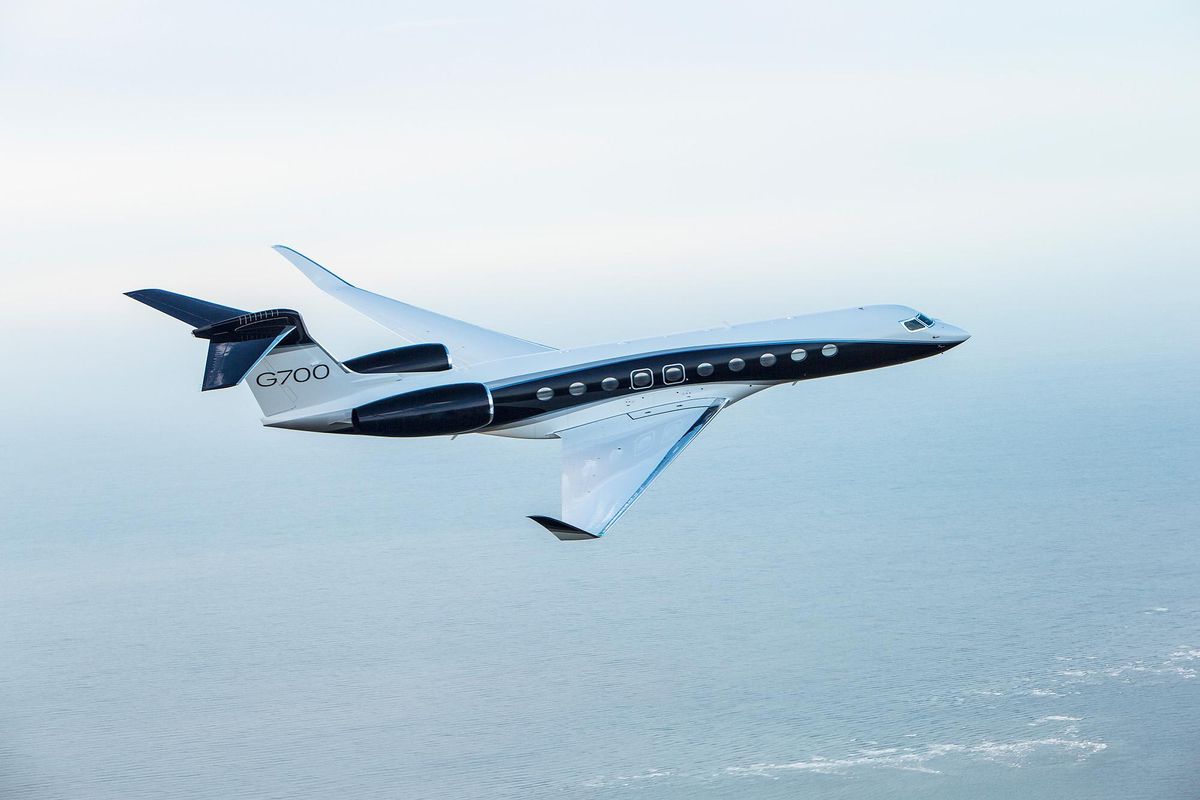 Elon Musk has placed an order for a new, top-of-the-line private jet: a Gulfstream G700, Austonia has learned. Delivery is expected in early 2023.
Billed as offering "the most spacious cabin in history," the aircraft seats 19 and soars above the rest of us at up to 51,000 feet. Base price: $78 million.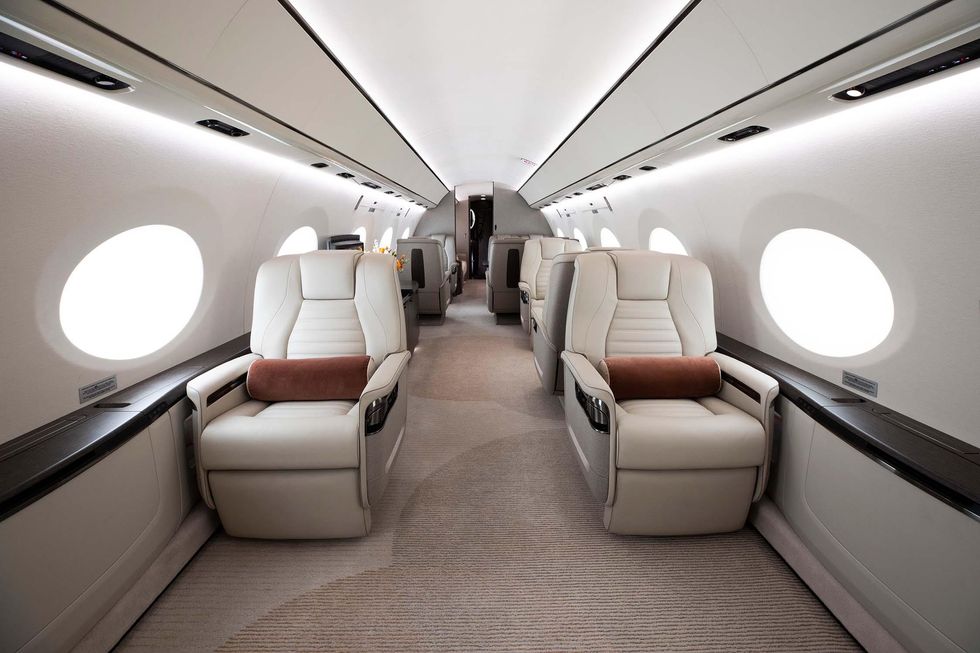 The Gulfstream G700 was awarded the 2022 International Yacht & Aviation Award for excellence in cabin design this year. (Gulfstream)
According to the Gulfstream website, the G700 can fly up to 7,500 nautical miles without refueling, enough range to fly nonstop from Austin to Hong Kong. Powered by two Rolls-Royce engines, it has its own Wi-Fi system, 20 oval windows measuring 28" x 21", and two lavatories.
The sweet new ride will replace his current top-of-line private jet: a 2015 Gulfstream G650, the aircraft that has been made somewhat famous by the automated @elonjet Twitter account, which tracks and reports his personal aircraft's movements using public data.
Musk has repeatedly championed "free speech" as a guiding ethic in his planned purchase of Twitter. Last December, Musk offered the teenager who built the @elonjet tracker $50,000 to shut it down, citing security concerns. It's still up.
According to the @elonjet account, Musk's jet last traveled to Austin, where it's been since June 23. The associated data says that his flight to Austin burned $2,573 worth of aviation fuel and discharged 4 tons of carbon dioxide.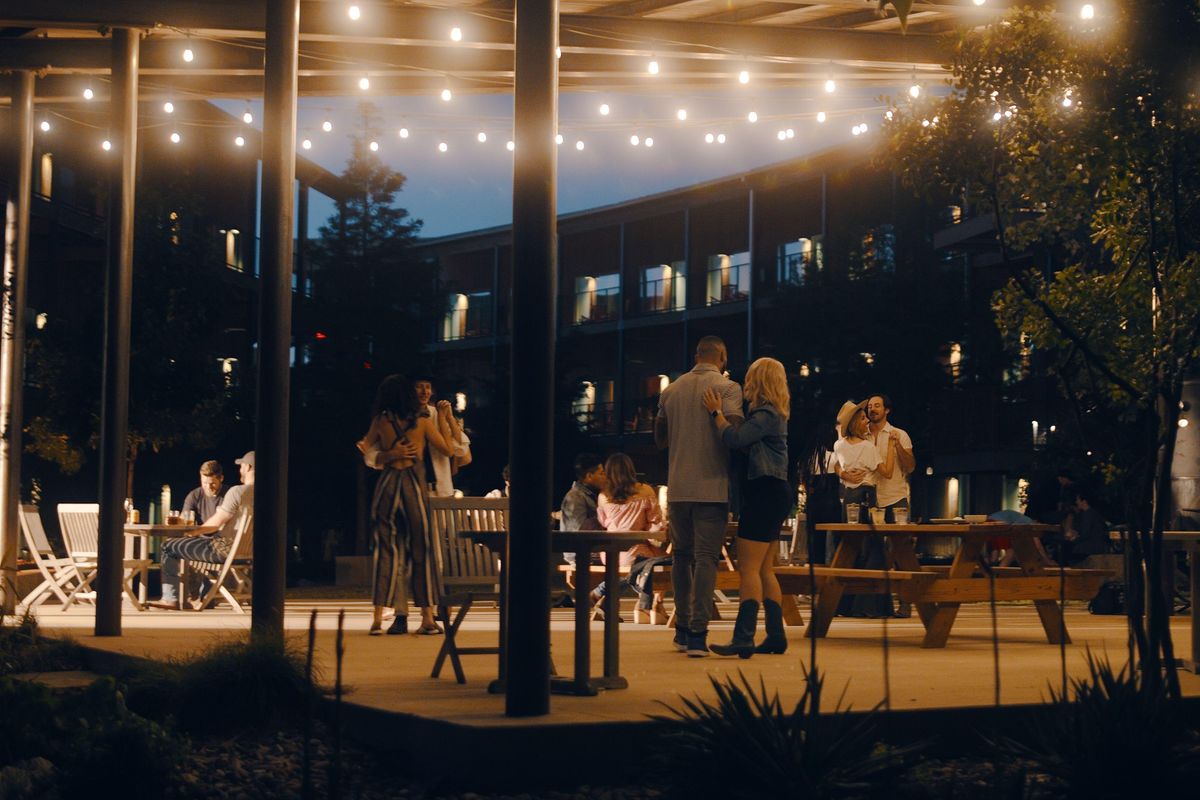 Live music and beer? Say no more. With a location in Austin, and others throughout Texas, the court hotels by the Valencia Hotel Group have a new offering for weekend stays: Live Music & Longnecks.
Enjoy live music all weekend long and check out the hotels' state-of-the-art amenities between sets. Make a splash in the pool, enjoy outdoor fire pits, or challenge your friends in a yard game while enjoying a weekend full of live music! Did we mention the package includes deluxe accommodations and a bucket of beer? Oh, and if you needed more convincing, this pet-friendly hotel means the whole family can join in on the fun.
The hotels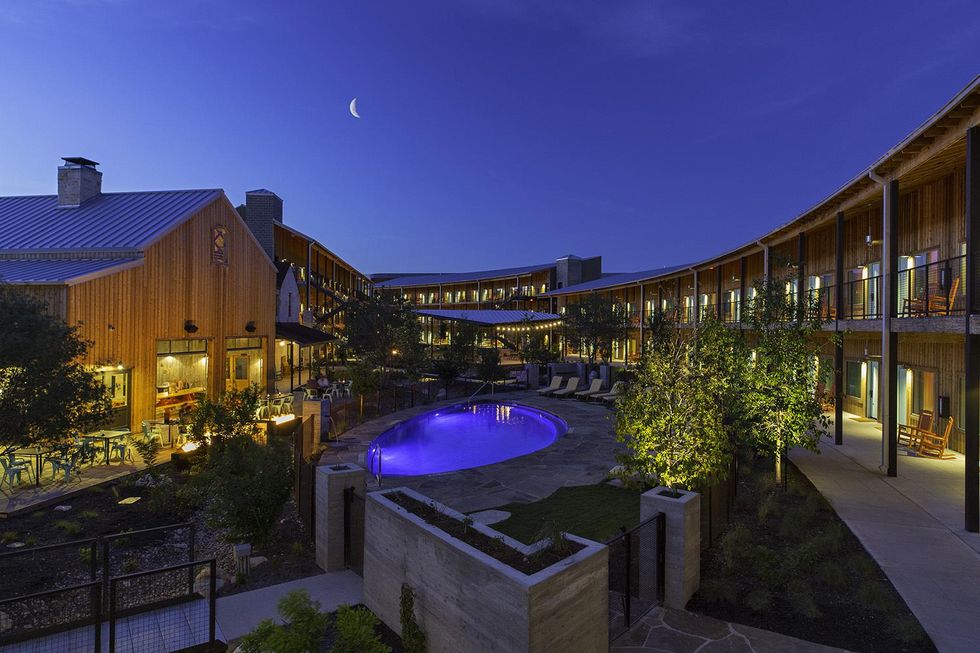 Explore any of the Court Hotels by Valencia Hotel Group for a memorable escape. Each property offers a unique experience remnant of yesteryear but with all of the modern amenities that make for a fun and comfortable stay. With acres of landscaped courtyards, relax and unwind in an outdoor environment perfect for doing everything or absolutely nothing at all. With locations in Austin, College Station, Irving, and Lubbock your urban retreat has never been so close.
The music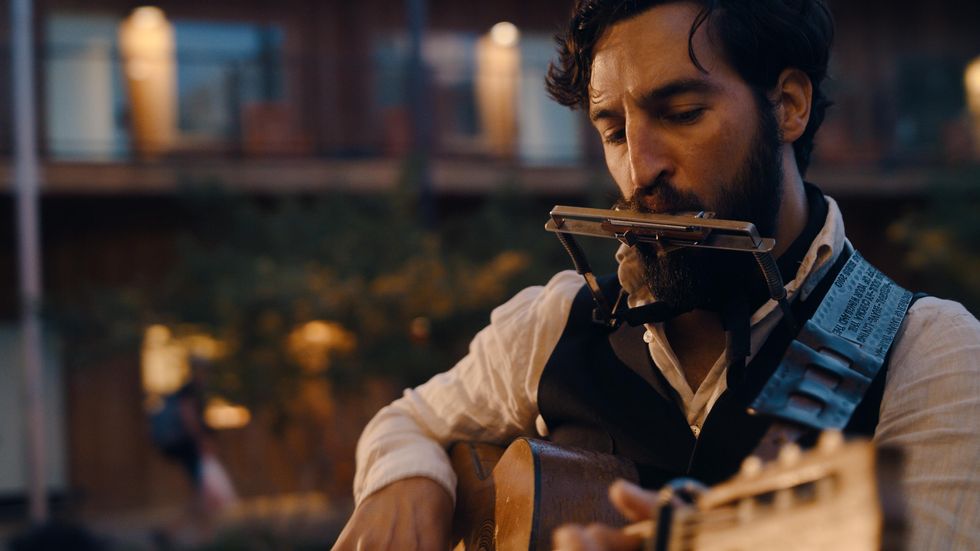 Locals and travelers alike are invited to enjoy the deep roots of Texas music all summer long with a robust lineup of live performances. From the banks of the San Antonio Riverwalk to Irving's manicured streets, Valencia's hotels are a place to gather and reconnect, offering uniquely Texan settings for the weekly performances.
"We're proud of the community we've fostered among Texas musicians and the many rising stars who perform at our properties," says Amy Trench, corporate director of brand marketing & PR for Valencia Hotel Group.
In Austin, you can catch good ol' fashioned Texas country by Drew Moreland and Clayton Gardner, bluegrass by Reagan Quinn, and much, much more.
With unique programming at each of Valencia's properties, there's something for everyone to enjoy all summer long.
The perks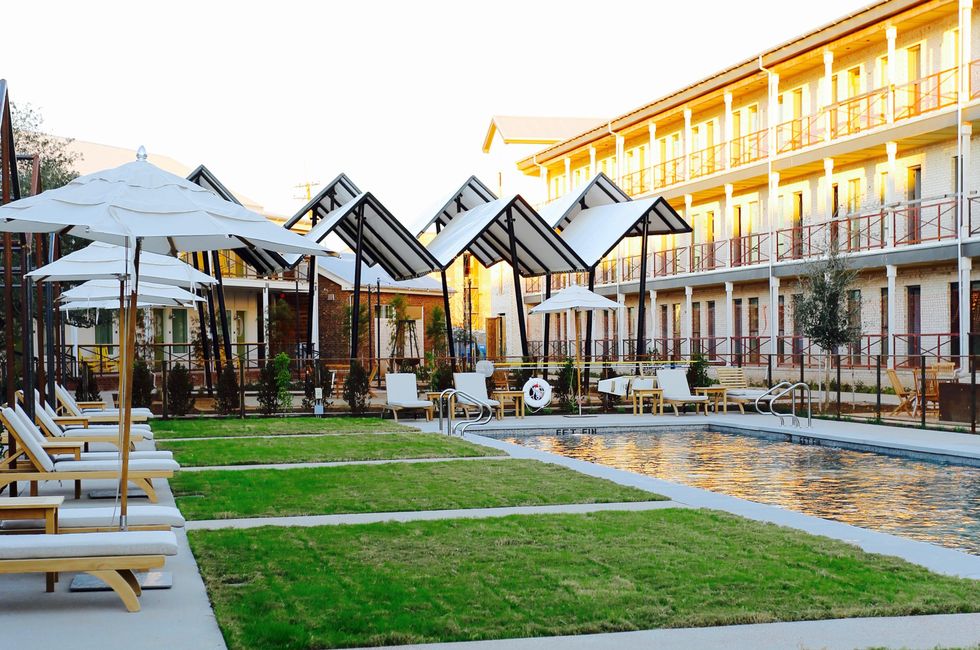 If you're a Valencia Hotel Group Rewards member, the perks are plentiful. Enjoy up to 10% off the Best Available Rate, and for a limited time, members can save up to 15% off a stay of 2 nights or more, for select stays in 2022.
But that's really just the beginning. At select locations, you can enjoy discounts on weeknight stays, a complimentary third night, or curated packages for a romantic getaway or a night of watching the Verde at Q2 Stadium. You'll also find special rates for AAA and AARP Members, educators, and front-line heroes including military, law enforcement, fire, and rescue workers.