Get connected with our daily update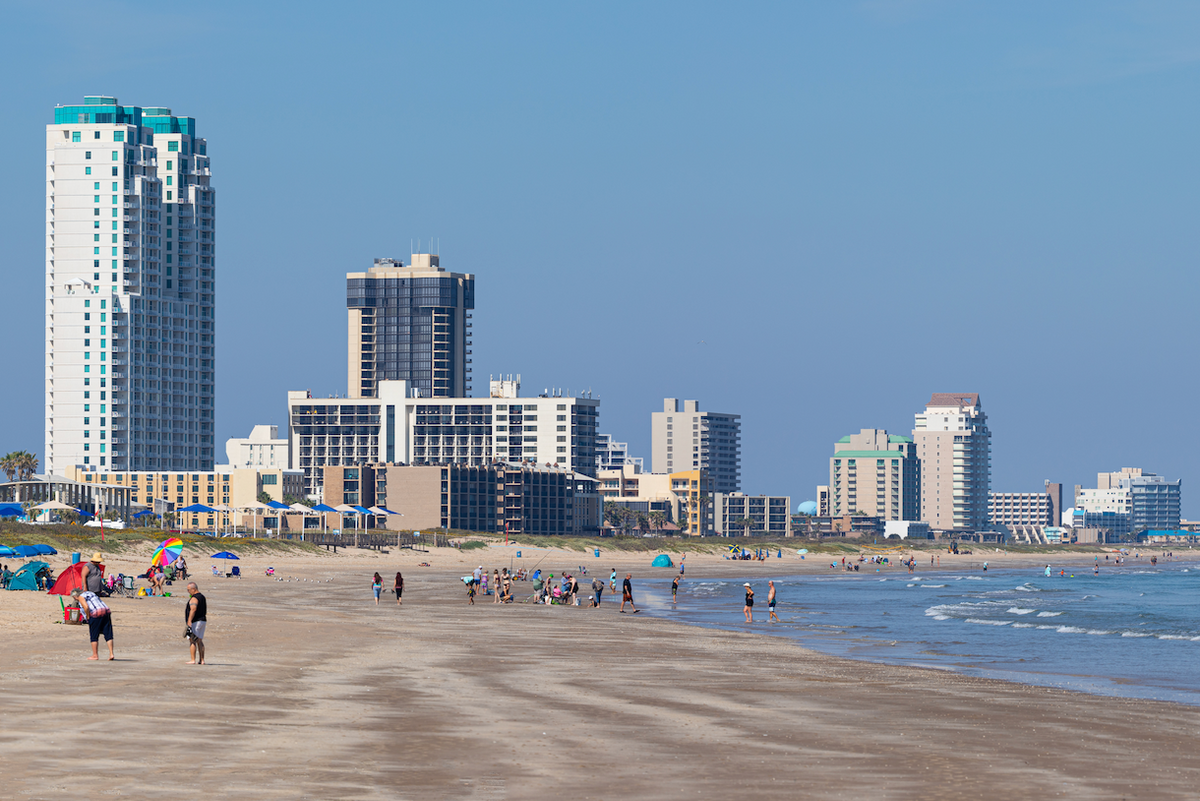 With soft sand, plenty of beach bars and the best ceviche, there's arguably only one beach worth going to in Texas—South Padre Island.
---
You might know this beach as a college student's spring break hotspot, but really, it's the Rio Grande Valley's most secret gem. From someone who has been going to "the island" every year since before I could walk, here's a guide to the best SPI has to offer.
Weather
First thing's first, don't underestimate how hot South Texas is. Be ready with plenty of sunscreen. If you thought Austin was hot, you're in for a treat as high humidity will make the Valley feel scorching. Luckily, the water offers some reprieve from the sun's rays—still, be sure to bring sunscreen and a hat.
Getting there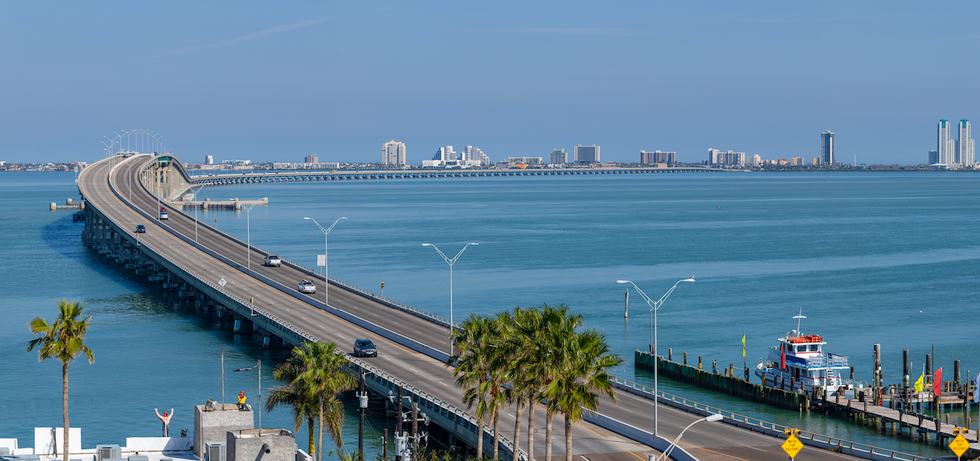 Driving in: From Austin, you can expect almost a six hour drive. Your navigation will take you either around San Antonio (which is a plus for most people) or through San Antonio, funneling to U.S. 77 until you reach Valley grounds in Harlingen.
From there, it might be smarter to take the toll roads, which border the Port of Brownsville and will save you going through small towns like Los Fresnos that can get backed up with traffic.
But if you do decide to hightail it through Los Fresnos, be wary of how fast you are going and the speed limit. Cops are especially on the prowl in those areas, catching out of towners unfamiliar with the speed limit changes.
Still, no matter which route you take, you'll go through Port Isabel before crossing the 2-mile bridge to South Padre. During peak times, such as early afternoon, expect to sit in traffic. Better times to travel are in the early morning.
Flying in: For the people that read a six-hour drive with wide eyes, there is a nearby airport in Brownville, a 40-minute drive from SPI, as well as the Valley International Airport in Harlingen, a 1-hour drive away. Be ready to spend $250-$400 a person.
Sights and sounds
Getting to the RGV, you'll be welcomed with palm trees well before you've made it to the beach. And just before crossing the bridge from Port Isabel to South Padre, you'll see a sign that may be blinking, indicating to watch out for pelicans.
As you drive over that bridge, your passengers will want to get their phones out and take the classic video of the the water, boats and parasailers in the bay. It's the best way to let everyone know you're on vacation!
And don't forget to roll down your window to take in the salty smell of the gulf of Mexico.
Lodging
Resorts: For beach access and the fun amenities that come with that, places like The Pearl, The Palm and The Saphire are where you'll get a resort-style feel.
Affordable: You can still find a Holiday Inn, Ramada and La Quinta along the beach bars.
Airbnb is always an option where you can rent out condos, but you'll want to make sure to book in advance as options may be limited in peak summer.
The beach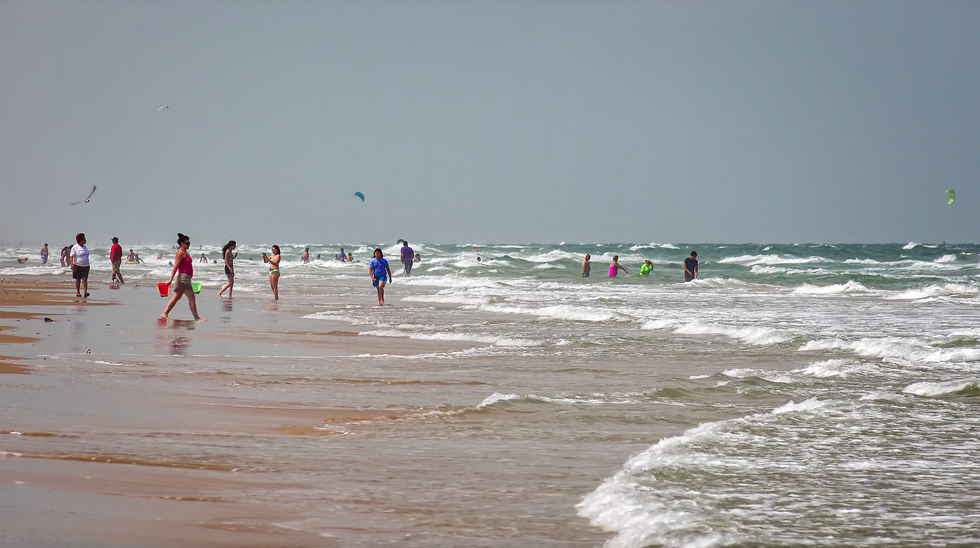 There are at least 25 access points to the beach, which is on the east edge of the island. Some you can only get to if you're a hotel guest. Here are the most popular ways to reach the sand.
Walking to the beach: Between the bars and hotels, you'll find free access points where you get to just park and walk right onto the beach. You're likely to still find umbrellas and chairs you can rent out.
Beach bar access: Some of the most popular places for beach entry are those that come with a nearby bar. But don't worry, all ages are welcome. You'll want to check these bars' social media pages in the evenings if you're looking for live music.
Where you're almost certain to not struggle for parking is one of the hottest spots on the beach: Clayton's Beach Bar and Grill. At Clayton's, you're able to get your drink on, get a bite to eat and have access to the beach and volleyball courts.
A smaller, but just as cool alternative is Wanna Wanna Beach Bar and Grill. With the same amenities as Clayton's, you can't go to Wanna Wanna without trying a turbo, a pina colada with a rum floater—you can get these just about anywhere on the beach, but they just taste better beachside.
*Tip: If you're not trying to take your own chairs and umbrella, don't worry, you'll see umbrellas and chairs set up on a first-come, first-serve basis, where you'll pay about $35 to use the umbrella and two chairs for the day. And don't worry about paying before, just sit down and a beach worker will come collect your cash.
Driving on the beach: If you want to try your four-wheel drive on the sand, you can! Access points #5 and #6 allow you to pay a small fee to take your vehicle out there. Click here to see how you might prepare your vehicle for the sand. If you choose to go with this option, you'll want to make sure to pack appropriately as there are no rentals or bars nearby.

More fun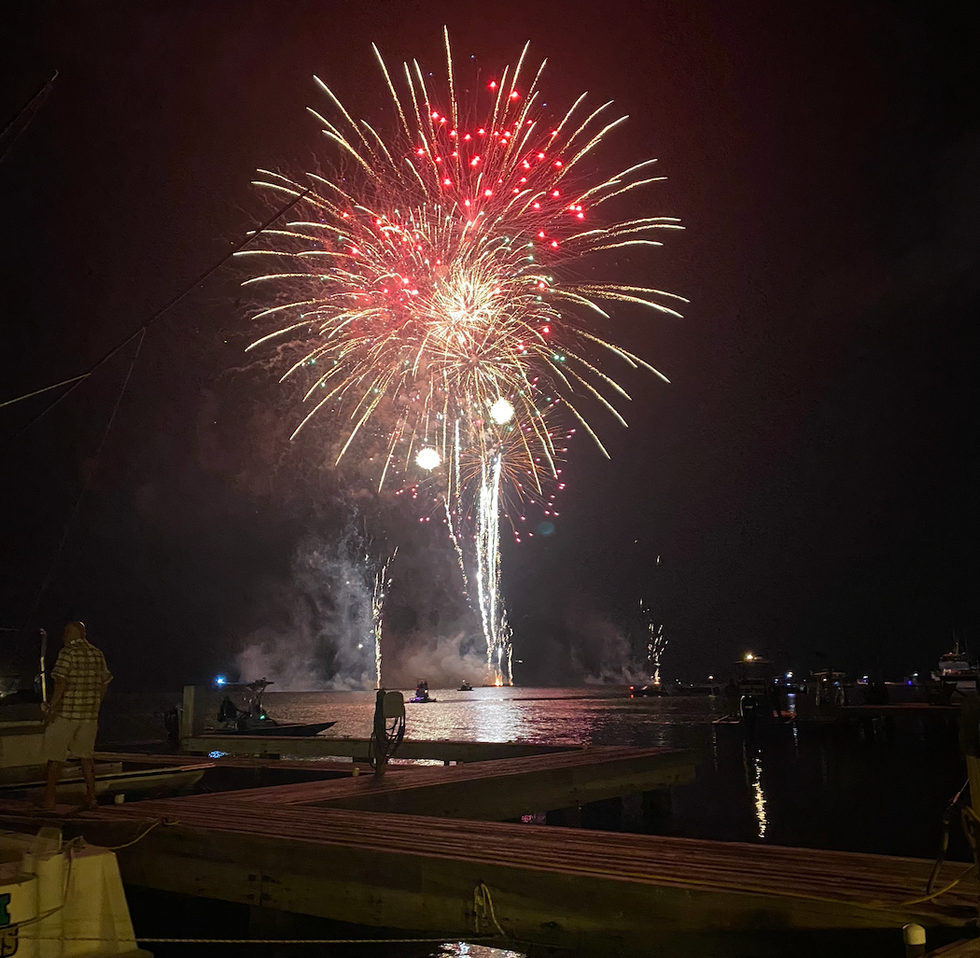 If you're trying to make the most of your South Padre getaway, we have you covered with things for the whole family as well as the nightlife scene.
Watch the fireworks: Catch a fireworks display at the island all summer long. Catch them displayed on the bay in front of Louie's Backyard on Tuesdays and near Clayton Beach Bar on Fridays and Saturdays.
Beach Park and Isla Grande: The former Schlitterbahn is now a beach park that opened in 2021. The 25-acre waterpark has water slides, a zipline and beach access. (Day passes are $38.99 for children and $10 more for adults)
Sea Turtle, Inc.: Learn about sea turtles and sea life conservation at the largest state-of-the-art sea turtle hospital. You'll be able to get up close and personal with the turtles! ($4 for children, $10 for adults)
Gravity Park: For the adrenaline junkies, this park has the tallest reverse bungee in the world ($25), a skycoaster ($25), go-karts ($15-$20), mini-golf ($8-10), a 60-foot ferris wheel ($8), and a climbing wall ($8).
Sandcastle exhibit: Right next to Gravity Park is a small sandcastle exhibit that is free and about a 5-minute walk to see all the exhibits made entirely from sand by professionals. (Free w/ donations accepted)
Get in on the water sports: A couple of rental places like Coconut Jacks SPI offer jet skis for rental as well as equipment for parasailing.
Rent a pontoon boat: Tritoon Charters allows you to rent a pontoon boat for the day perfect for the whole family. The charter offers private snorkeling, shell hunting, up close dolphin and turtle encounters, tubing and sight seeing.
Party like a local: Escape the beachside and head to the west edge of the island for live music and dancing. Tourists love to flood Louie's Backyard, but there are other bars along the bay worth going to such as Longboard, Laguna Bobs and Tequila Sunset.
Food
You can't leave the island before eating ceviche and fried shrimp. And you can't go wrong by eating at the already mentioned beach bars and bay bars. But here are some other notable places to visit:
Breakfast: Yummies Bistro and Grapevine Cafe are both places to get your breakfast tacos in the morning.
Lunch: Cafe on the Beach are good midday options to catch a quick bite without sacrificing quality.
Dinner: F&B is about as upscale as it gets if you can snag a reservation—Elon Musk has been spotted here. They also offer Sunday brunch.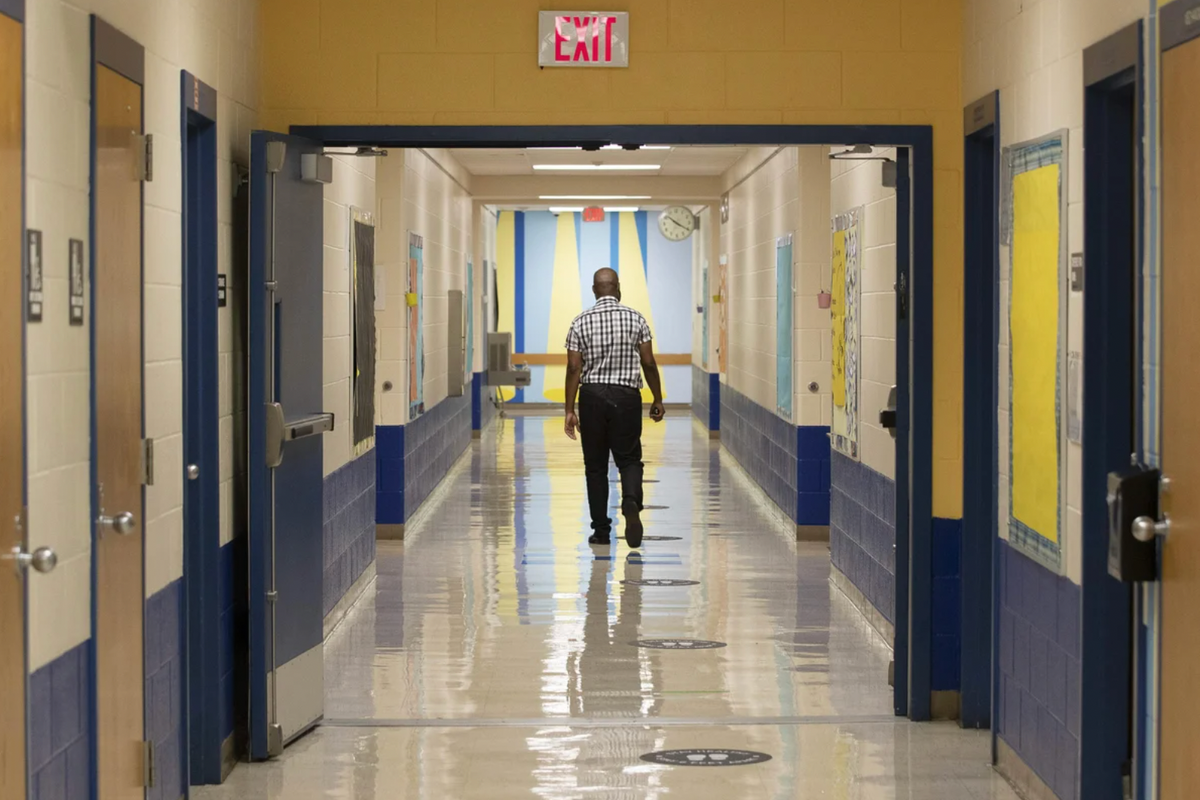 Matias Segura swept his hand across a whiteboard in his office at AISD headquarters, describing how an entrance vestibule works. It might remind you of a sally port at a prison. The vestibule is designed to protect our children from the active shooters who have plagued our nation since Columbine in 1999.
"You start with the signage," he said. "You know exactly where the entrance is, and that's for first responders too. We really want to make sure we keep up with visitor patterns. If they come in, they go through a system. Driver's license, background check, which takes about a minute. We have a software system."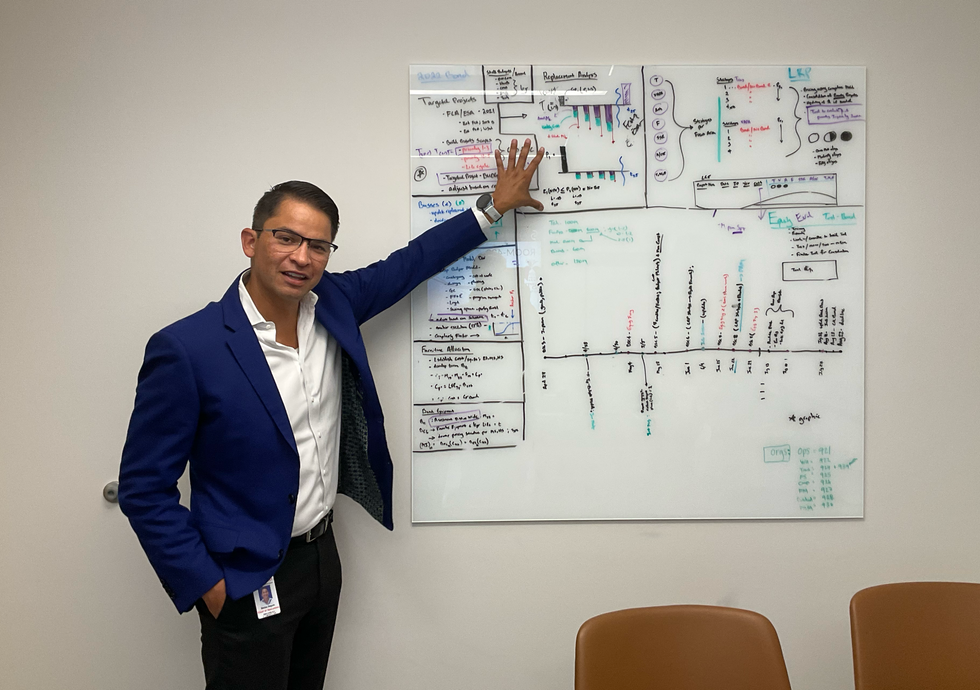 AISD Director of Operations Matias Segura explains the overall school construction and what the entry vestibule looks like. (Rich Oppel)
The vestibule has two sets of locked doors. The exterior set has an audio-visual intercom, operated by a desk officer who has a view of visitor parking, the building approach and the vestibule. If allowed in, a visitor is buzzed through and then faces questioning and clearance by the desk officer. The visitor is given a card-reader pass. If a second person attempts to "trail in" behind another visitor, he is trapped in the vestibule until his status is determined. The second set of doors, into the main school building, remains locked and shut. It is open when students arrive in the morning.
Thus, the days of walking into the school, maybe waving at the principal's executive assistant and strolling off to the cafeteria for lunch with your daughter are gone, a relic of a more bucolic time when "active shooters" were never imagined. But one must ask, what do we give up for greater safety?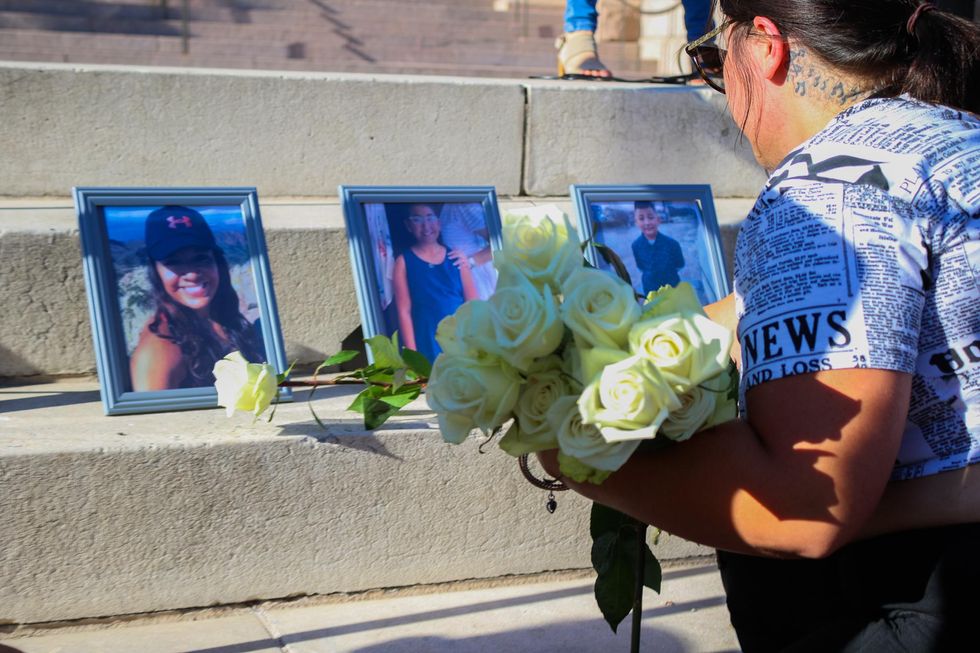 Austinites remembered the Uvalde shooting victims in a vigil at the Texas Capitol in May. (Tony Fuentes)
Some critics argue that we are at risk of losing traditional values in the redesign of schools, courthouses, hospitals, churches and shopping centers. Writing in The Washington Post, architecture critic Philip Kennicott said the nation's gun culture "threatens an essential precondition for democracy: its public space… Ideals of openness, flow, transparency and access will no longer be sustainable."
Segura contemplates the question. At 41, he has held his job as AISD director of operations for four and a half years. Prior to that he was a consultant who led the team to build Austin's new courthouse. His Austin and Texas roots are deep. He was born here, graduated from Bowie High, and went off to Lubbock to earn a degree in civil engineering from Texas Tech. He returned to secure an MBA at the University of Texas at Austin. He and his wife Joy Burson-Segura have two daughters who attend AISD schools. Segura said he and his operations team love AISD, care deeply about their work, and want citizens "to see us as partners."
Back to what we lose in hardening the schools.
Segura says, "We think about students' health. Having daylight, bringing light into a hardened facility, being able to access outdoor learning areas, (which is) hypercritical, especially in what we have learned in the pandemic." Segura doesn't like the idea of moats around schools (exotic, expensive) nor of classroom bomb shelters (what would teachers and students think about their looming presence?), efforts that are being tried elsewhere.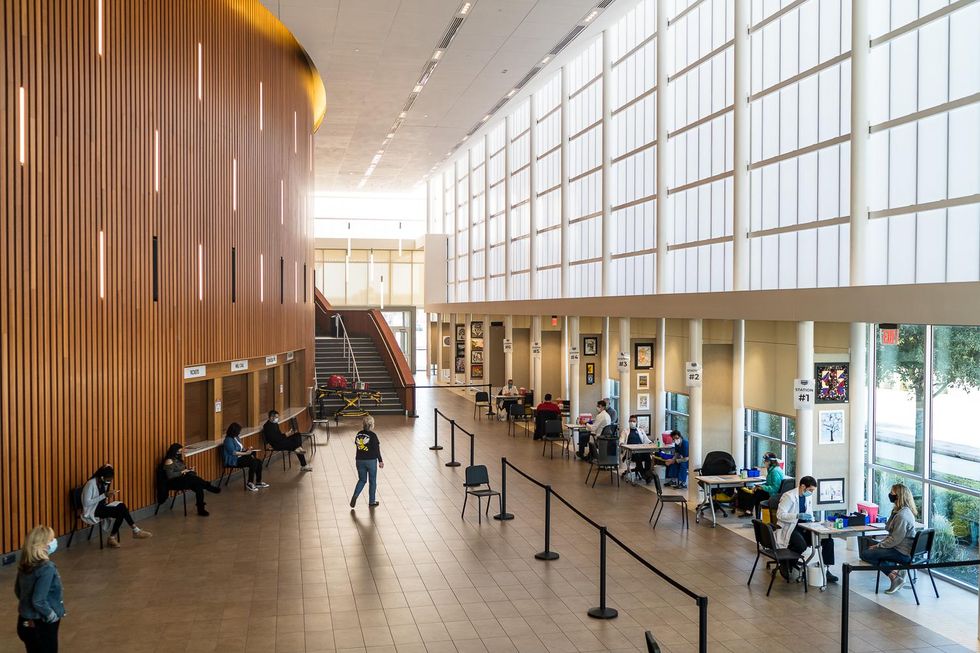 Healthcare workers receive the Moderna COVID-19 vaccine at the AISD Performing Arts Center in Mueller in 2021. (Jordan Vonderhaar)
AISD must juggle school security with the historic use of our schools for other purposes, such as voting, PTA-PTO meetings, community fairs, and, more recently, COVID-19 testing, vaccinations and food distribution. AISD does not want to end those uses, so the challenge is to design schools with separate rooms or places for those uses.
Clearly, Segura has thought about balancing conflicting equities. For him, it's not all locked doors and blank brick or concrete walls. He stresses the importance of building a culture that includes shared responsibility of all school employees where, for example, a custodian could ask a stranger whether they have a visitor's badge. All staffers should be well-trained in security measures, knowledgeable about new technology, and committed to working as a team to protect students, teachers and others. "We are working very, very hard on the culture," he says. "Also, we need (financial) investment if we are going to move the needle."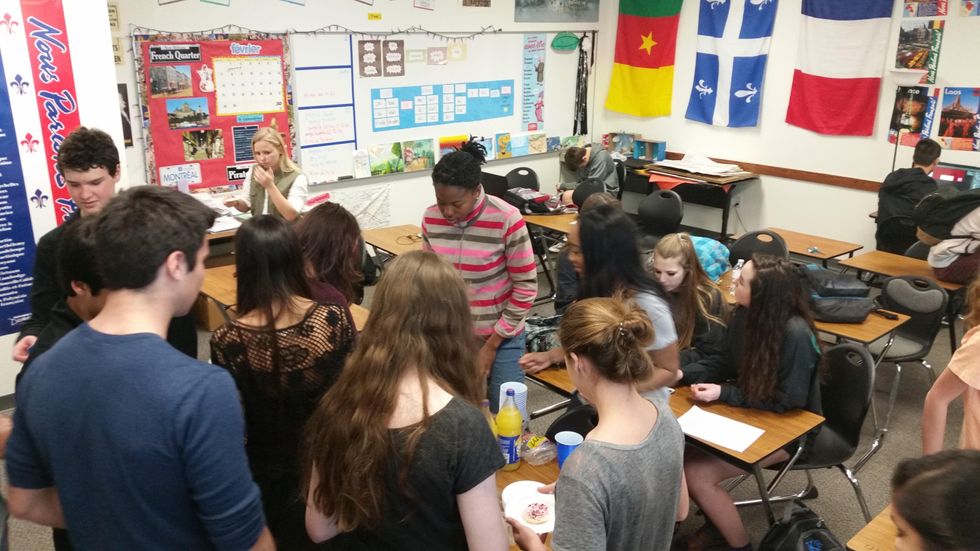 (Laura Figi)
Kennicott, the Washington Post critic, quotes the late Sen. Patrick Moynihan, a sociologist and New York Democrat, who said, "Architecture is inescapably a political art, and it reports faithfully for ages to come what the political values of a particular era were. Surely, ours must be openness and fearlessness in the face of those who hide in darkness."
But that was in 2001. What messages will Austin's new public schools convey to future generations about our 2021 political values?
"First and foremost, these are education spaces that belong to our community. Our objective is to create incredible learning experiences for our students and at the same time ensure that the students and staff are safe." He said he wants people to view schools as "inspired," places where they would want to send their children. "Great things are happening in that space," and that teachers see a place where they want to work and where they feel safe.
Voters in AISD will decide Nov. 8 on a $2.44 billion bond package to provide "funding for improvements to enhance safety, centers on equity, benefits every campus, and addresses affordability," according to AISD officials.