Get connected with our daily update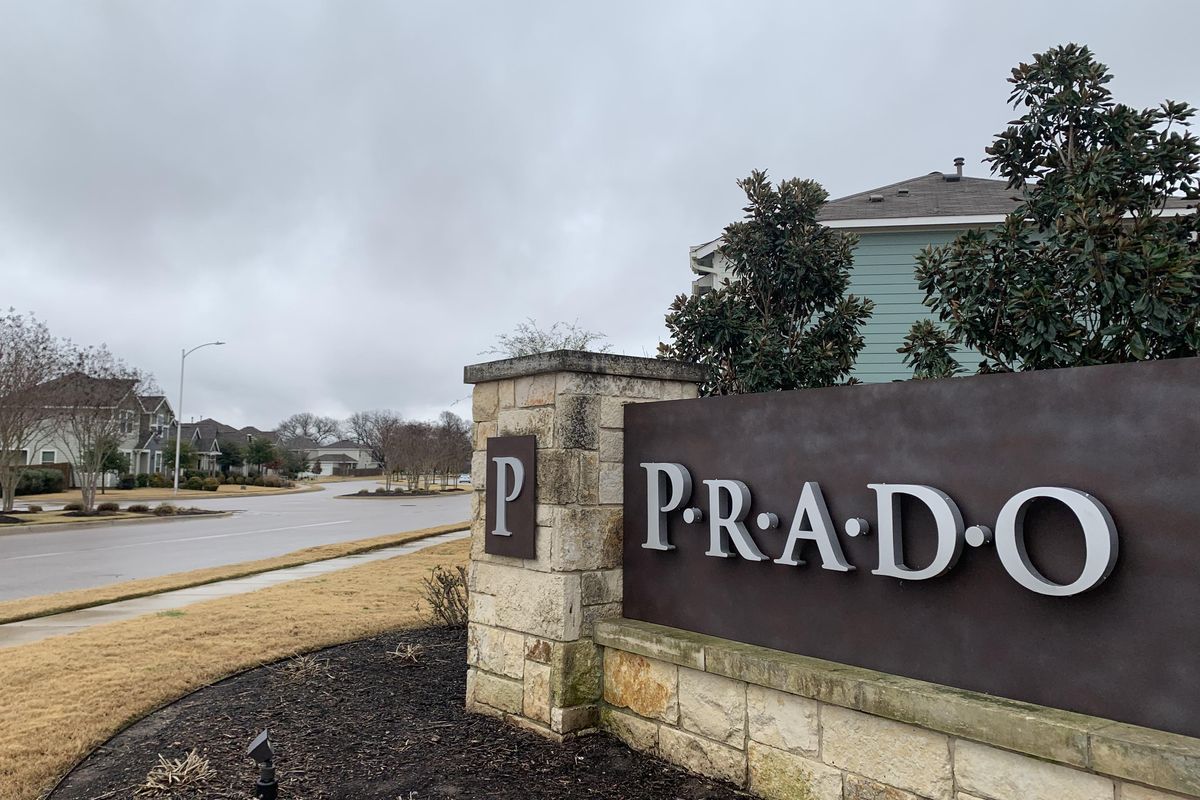 Brandon Reich and his wife needed a backup plan after an offer they put on a home just west of the Austin-Bergstrom International Airport fell through. That's when they found the Prado neighborhood in southeast Travis County.
In 2018, the couple settled into a home that would end up being less than three miles from the headquarters of the world's leading electric vehicle maker.
---
"I think it was positive news," Reich said of the moment he learned that Tesla would be landing in Austin, adding that the area is currently limited to a couple of other neighborhoods and the factory. "As far as we were concerned, it was more hopeful in that it would more quickly develop the area and accelerate things. Like we really want a grocery store that's not 15 minutes away."
Sitting under a shared neighborhood pavilion near his home, Reich talks about his neighborhood saying it's peaceful with nice sidewalks and a play area. Across the street is the wastewater treatment plant which he refers to as a "poop farm."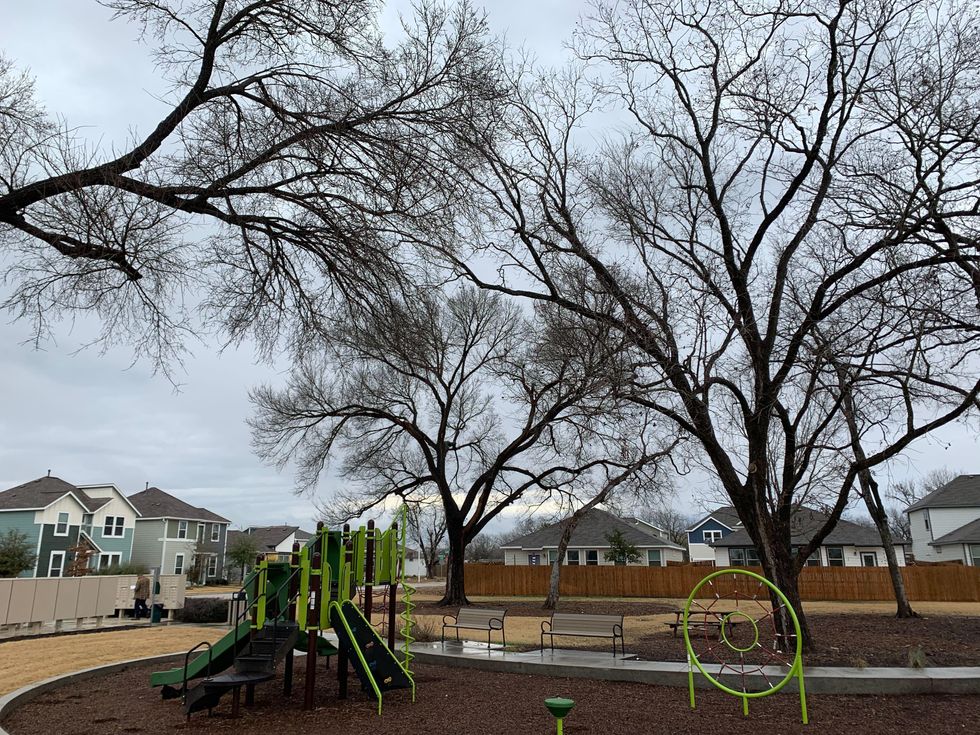 A playground by Giga Texas in Southeast Travis County. (Andrea Guzman/Austonia)
For Reich, who works from home as a filmmaker, and his wife who works in land planning and development, finding their home years ago feels lucky. After Tesla started investing more in Austin, Reich said he and his neighbors saw their home value jump about $50,000.
"We could not afford to live here in our neighborhood if we were to be searching after the announcement of Tesla HQ," said Reich, who spent $207,000 on his home.
In December 2021, the Austin Board of Realtors reported a median home price of $375,00 in Reich's zip code. Near the end of last year, home prices near the factory were up 45% from what they were in 2020 and 10% higher than the rest of the Austin-Round Rock metro area. A report by Suzy Hartgrove, who analyzes submarkets, showed 10 proposed developments totaling nearly 3,200 units. And earlier this month, Houston-based real estate firm Hines announced a $500 million mixed-use development.

Still, there's little else for now. There's an observation point of the factory along with an auto parts store, an asphalt plant and a computer service store.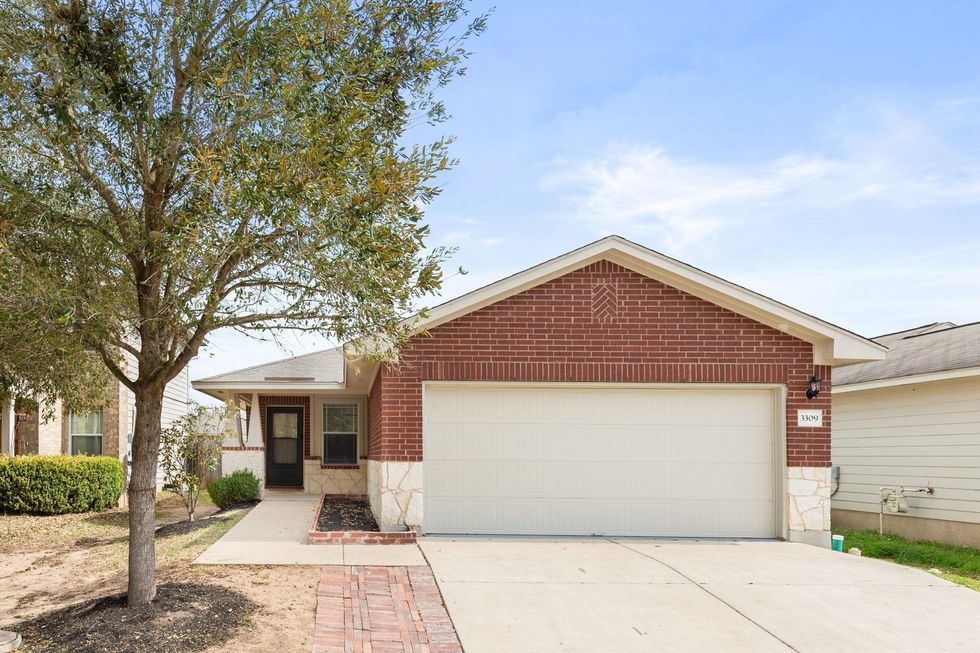 An Airbnb at Hornsby Bend near Giga Texas. (Neb Franc/Redfin)
Neb Franc, who lives and manages a condo in San Diego, California, bought a house near the Gigafactory that he now rents out on Airbnb for $244 a night. The Tesla investor and fan dubbed the three-bedroom property the Tesla Giga Texas Home, and it's booked out through March.
"I think just by keeping the prices in moderation, especially compared to Austin proper markets, I think that helps us being pretty heavily booked," Franc said. "This year, we're definitely going to break even on the cost of improvements and then our loan repayments."
Getting the house wasn't easy. Franc said during his first attempt buying a home near the factory in 2020—the year Austin was announced as the home of Giga Texas—he made the second-best offer and was passed up. On the home he now owns, he said it came on the market at 10 a.m. and within two hours a real estate agent was typing up a contract for him. When the agent checked her phone, it was flooded with six voicemails all with cash offers.
To Franc, this competitiveness is a little worrisome and he notices that locals are having a tough time keeping up with pricing.
"They're going to be priced out, which is unfortunate for the local population because it seems there's nonstop pressure—I keep track on the market and it seems it's still going up steadily," Franc said. "Austin is going to grow. It's going to become a big, expensive city with tons of high-paying good tech jobs. But nonetheless, it's going to be pricey."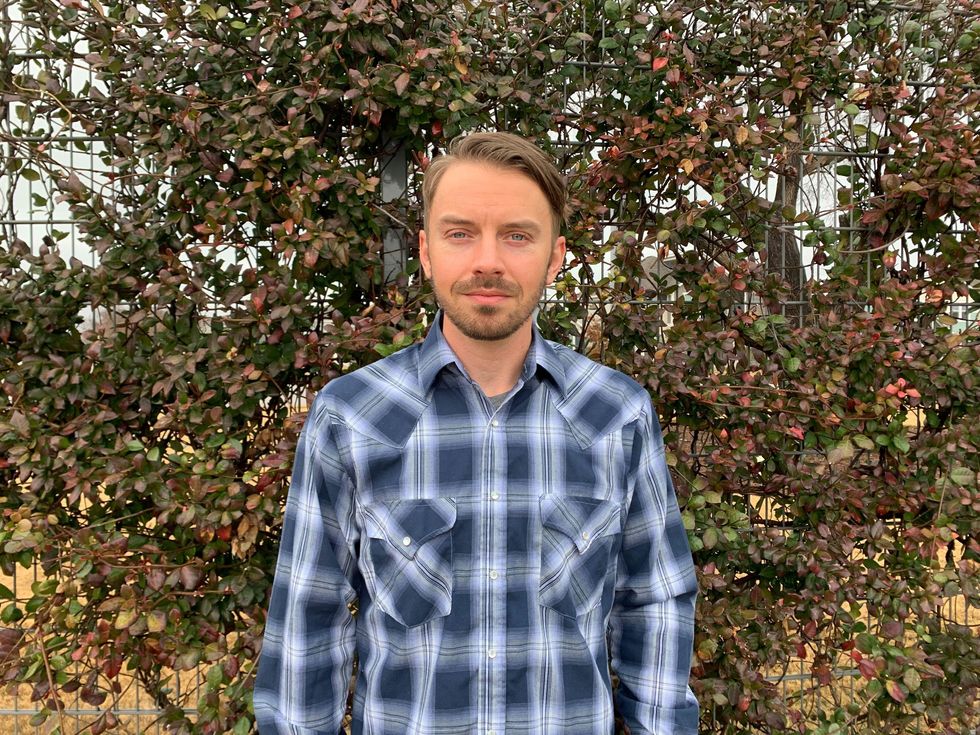 Brandon Reich lives with his wife and toddler in the Prado neighborhood by Giga Texas. (Andrea Guzman/Austonia)
As for Tesla as a neighbor, Reich said it seems there are some conversations lacking between the community and the EV maker.
"I think it's important for management to recognize and also communicate with the surrounding community that they're developing. Because the extent is large, not only from a financial standpoint but there's a great impact on people of all sorts," Reich said.
The factory has given rise to heavier traffic, and construction on facilities has brought power outages nearby. But Reich has a strong connection to the area. He shot his first feature film on the land that eventually turned into homes near his and he's excited about a film studio coming nearby, in Bastrop. So for him, the sacrifices that come with being near Tesla are worth it.
"I know Austin's on the rise and people are moving here," Reich said. He added that his goal is to continue living and working in Austin and serving the community. But he sees how Tesla and other newcomers driving Austin's growth are having an adverse impact. "So the fact that rents are on the rise and prices, housing, everything is just going up. I have a heart for anyone who's struggling or just can't make it."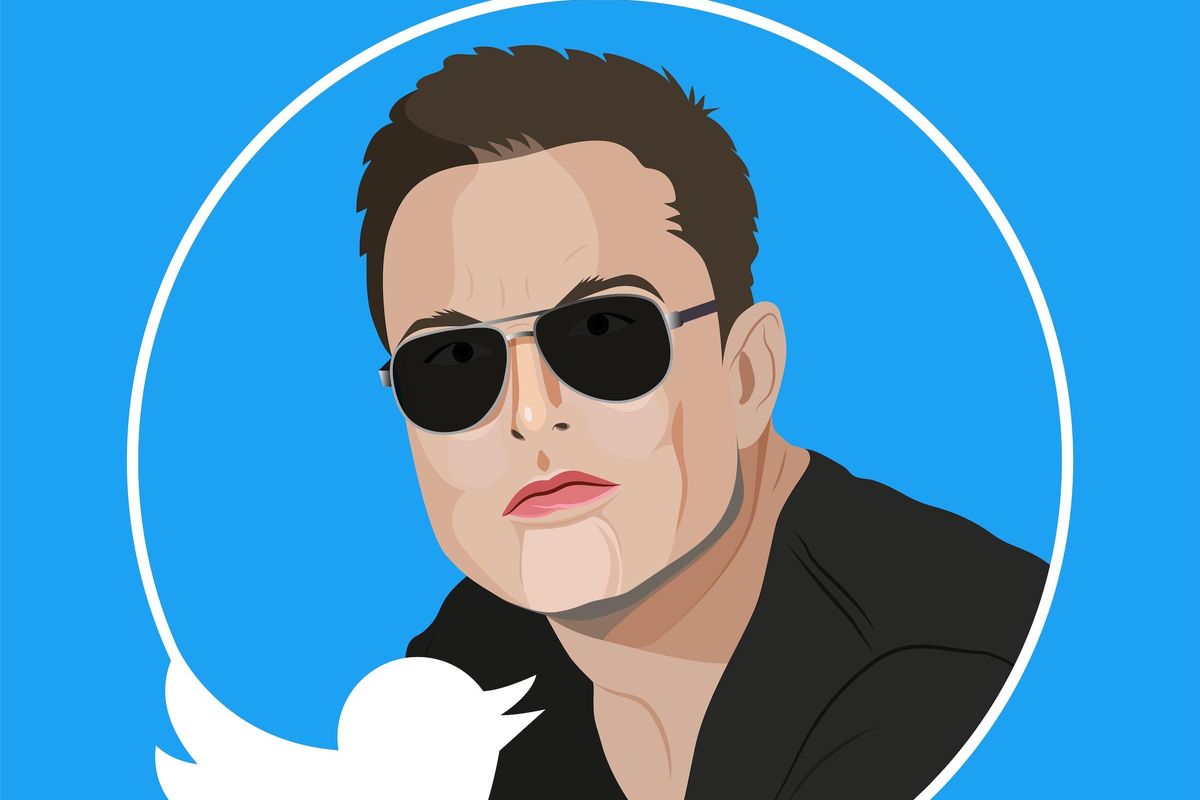 Shutterstock
Elon Musk has proposed once again to buy Twitter for $54.20 a share.
The news that Musk is offering to carry on with the $44 billion buyout was first reported by Bloomberg. Now, a filing with the Securities and Exchange Commission shows Musk made the proposal in a letter to the tech giant on Monday.
The New York Stock Exchange temporarily halted trading in Twitter stock twice Tuesday, first because of a big price move and the second time for a news event, presumably the announcement of Musk's renewed offer.
While the per share offer price on this latest proposal remains the same as the original offer, it's unclear if Musk has made other term changes or if Twitter would reject it. According to other reports, a deal could be reached this week.
The stock closed at $52.00/share Tuesday, indicating market uncertainty around the $54.20 offer.
After Musk informed Twitter of plans to terminate the original agreement in July, Twitter sued. A trial has been expected in Delaware Chancery Court on Oct. 17.
With the proposition of a buyout on the table again, it revives the question of whether Musk might move Twitter from San Francisco to Central Texas.
He's done so with some of his other companies. Tesla's headquarters in southeast Travis County had its grand opening earlier this year and tunneling business The Boring Company moved to Pflugerville. At least two other Musk companies, SpaceX and Neuralink, have a Central Texas presence without being headquartered here.
Technology journalist Nilay Patel this afternoon voiced concerns that owning Twitter and Tesla together could be problematic for Musk, as his Tesla manufacturing facilities in Germany and China are both in countries that have disputes with Twitter over content moderation and censorship.
Telsa shares fell after the Twitter news became public, before rallying to close up, at $249.44.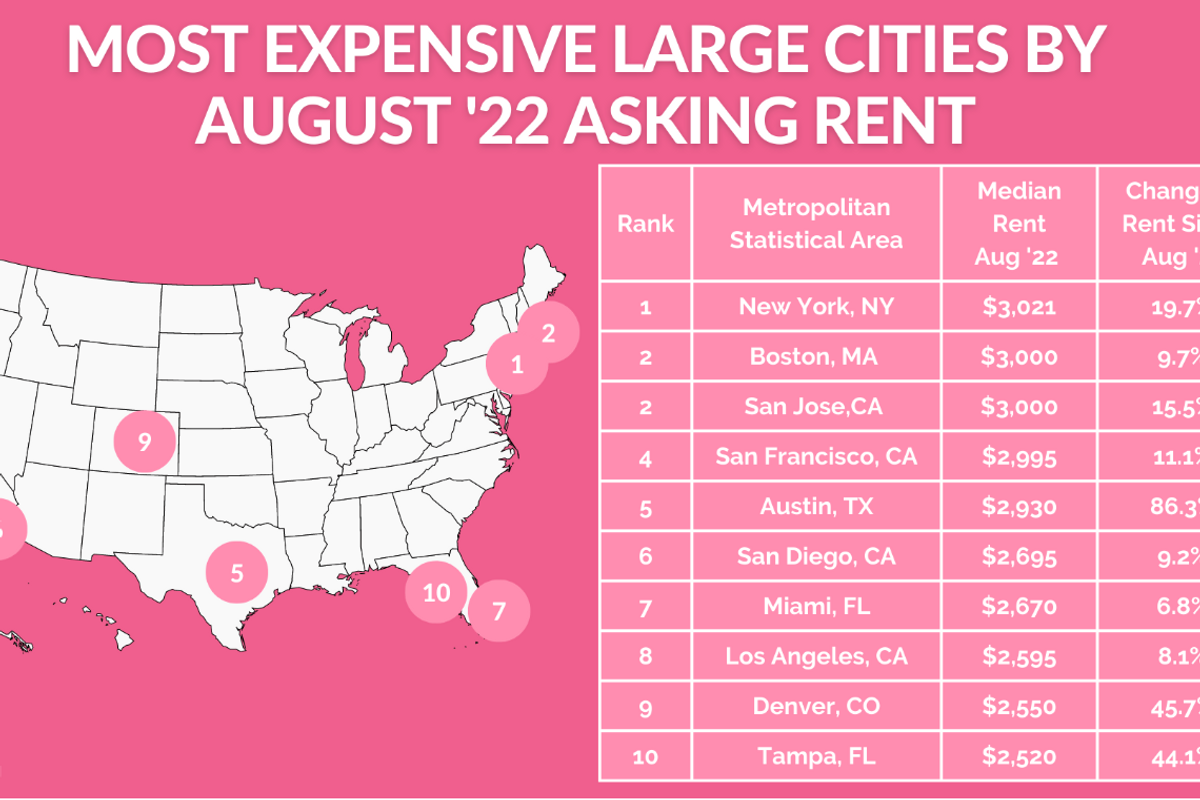 Dwellsy
While searching for a place to live, Austin renters will face monthly rates of nearly $3,000, a recent guide from rental marketplace Dwellsy shows.
The median rent in August this year was $2,930, a more than 86% increase since August 2021. That's $820 more than the nationwide median asking rent in August and puts Austin just below the Bay Area, Boston and New York for large cities with the most expensive asking rent.
"Within this group, Austin, TX stands out for the highest increases in asking rent, which has nearly doubled since this time last year," the study notes.
Outside of those large cities, however, others are seeing even higher rent spikes. Metro areas that ranked above Austin in one-year increases include those like Kansas City, MO with a 112% change in rent since last August and Tucson, AZ with a 124% change.
The data reflects large apartment communities, single-family homes and 2-6 unit buildings.