Get connected with our daily update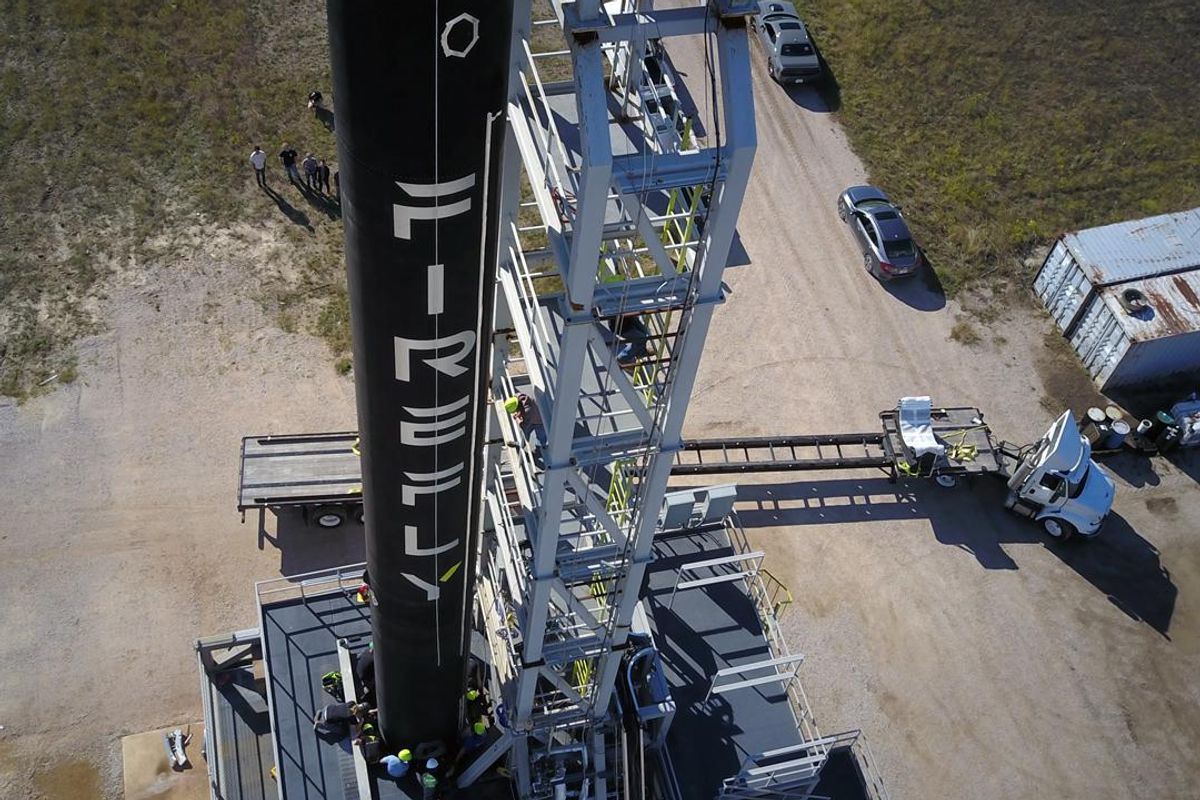 Some Austin startups are doing work that's out of this world.
---
Amid all the headlines of the Billionaire Space Race— the competition among Elon Musk, Jeff Bezos and Richard Branson to launch rockets and take tourist space flights— you may have missed the launch of these Austin projects.
From lunar missions to satellites and training the next generation of space explorers, these Austin startups are on the cutting edge of space tech:
ICON
A robotics, software, and building materials developer known as ICON has had their materials appear in 3D-printed East Austin homes and in a partnership with the Texas Military Department for 3D-printed barracks. But they're also making progress on space projects.
Last month, the company announced it was awarded a government research contract that includes funding from NASA to develop a space-based construction system that may support future Moon exploration.
The company now has a division focused on space. CEO Jason Ballard said the company was honored to start the work, which will be known as Project Olympus and the Olympus Construction System.
"Building humanity's first home on another world will be the most ambitious construction project in human history and will push science, engineering, technology, and architecture to literal new heights," Ballard said. "NASA's investment in space-age technologies like this can not only help to advance humanity's future in space, but also to solve very real, vexing problems we face on Earth."
Firefly
We are one step closer to landing on the Moon! After successfully completing @NASA's Critical Design Review (CDR), our Blue Ghost lunar lander is on schedule for a September 2023 landing in Mare Crisium. Congrats BG team! https://firefly.com/firefly-aerospace-is-one-step-closer-to-landing-on-the-moon/\u00a0\u2026 #Fireflypic.twitter.com/d4Rb3BsyKe

— Firefly Aerospace (@Firefly Aerospace) 1635169797
Even though their September test launch wound up in flames, startup rocket company Firefly is on schedule for a lunar mission after completing NASA's critical design review in October. CEO Tom Markusic remarked on the milestone, calling it "another step in an aggressive schedule."
"Meeting it continues to showcase our spacecraft team's ability to consistently deliver incredible work," Markusic said. "This mission is a forerunner of what we see as a growing cadence of recurring data and payload service missions in cis-lunar space that will kickstart a lunar economy."
The spacecraft, which has been dubbed the Blue Ghost lunar lander, has plans to touch down in the Mare Crisium lunar basin in September 2023 carrying ten NASA payloads and several commercial payloads.
But they won't stop there: the 2023 launch will be the first of what they expect to be yearly lunar surface missions for Firefly.
CesiumAstro
Building an array of communication systems satellites, UAVs, launch vehicles, and other space platforms, CesiumAstro has raised more than $14 million in venture capital and is looking to make a couple dozen more Austin hires. CEO Shey Sabripour founded the company in 2017 after a stint at Firefly, where he worked as chief technology officer.
In September, CesiumAstro announced a successful launch and deployment of its first 2 satellites, a move Sabripour described as getting them "one step closer to transforming in-orbit and aircraft connectivity."
"We will see major advancements over the course of the next decade which will revolutionize a highly-anticipated era of connected mobility," Sabripour said. "Our suite of core technologies is fully elevated through consistent and frequent testing as we initiate our first fleet deployments."
Now, CesiumAstro, which boasts that its satellites provide an on-orbit testbed for the next generation of wireless communications and sensing technologies, has entered its next phase of testing. The satellites are running experiments over the next few months through which the company offered demonstration partnerships with interested commercial and government organizations.
Slingshot Aerospace
Based in both Austin and El Segundo, California, Slingshot Aerospace started in 2017 and quickly secured key contracts with NASA, the U.S. Air Force, and others.
One contract was with the U.S. Space Force for a tool to train the next generation of space operators and engineers through simulations. But in September, the company announced it will be available for commercial use through a partnership with STEM3 Academy in an effort to make the space industry more accessible.
"The growing space industry needs top talent but many are not trained in fundamental spaceflight astrodynamics, which creates a barrier to entry. We've created a tool that enables companies to incorporate astrodynamics into their training curriculum, blasting the doors wide open on recruiting," CEO Melanie Stricklan said. "At the same time, young students who are interested in space can more easily understand complex methodologies through visual and collaborative learning, empowering them to develop concepts through investigative and explorative means—making space for everyone."
HyperSciences
Working in realms like clean energy and mining, Hypersciences does not define itself as an orbital space company and said it's looking to revolutionize multiple industries. Still, the company specializes in the application of hypersonic technology, which powers engines with velocities five times the speed of sound, and has made aerospace core to their research. They also supply equipment as a first-stage rocket replacement.
Mark Russell, a former lead engineer and manager for Jeff Bezos' Blue Origin, founded the Washington-based company in 2014, bringing on a team that includes Leon Vanstone, founder of the Texas Rocket Engineering Lab. The startup also has a key office in Austin.
"After years of looking at rocket after rocket, and trying to predict how they would fail, I realized that we needed a new way to fly," Russell said during an interview at South by Southwest in 2019.
He said he was drilling one night at 2 in the morning, in a hole that was over 3 kilometers when he had an "aha!" moment. "I'd seen a technology called ram accelerator from the University of Washington where it was just a tube filled with natural gas and air and you could take a projectile and fly through it and exit at multiple times the speed of sound putting vehicles to the edge of the atmosphere so you only need a teeny little rocket to get you into space," Russel said. "That put me down a path of both merging that aerospace with the underground solutions."
Enjoying Austonia? Signup for our newsletter to get daily Austin news, straight to your morning inbox!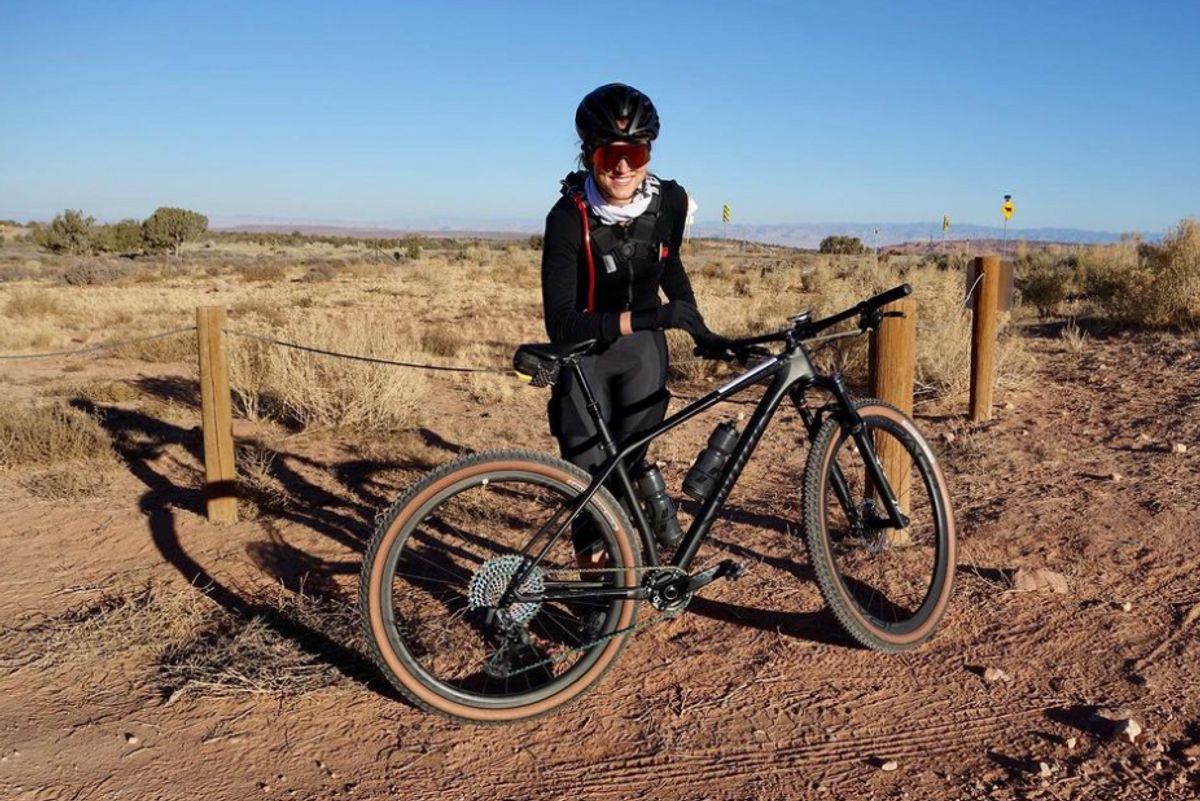 Austin police have charged Kaitlin Marie Armstrong, a local cyclist, for the murder of Moriah "Mo" Wilson.
Wilson, a rising star in the gravel and mountain bike community, was found dead with gunshot wounds inside an East Austin home on the night of May 11 when she was in town for the weekend Gravel Locos race in Hico, Texas.
Police believe Wilson was having a relationship with a man Armstrong was also in a relationship with. The man, another gravel cyclist, Colin Strickland, has since issued a statement on the murder.
In his statement, he said he had a brief romantic relationship with Wilson in October 2021 before he resumed his relationship with Armstrong, but that he remained friends with Wilson. "There is no way to adequately express the regret and torture I feel about my proximity to this horrible crime. I am sorry, and I simply cannot make sense of this unfathomable tragedy.
NEW: Austin professional cyclist Colin Strickland has just released a statement about the murder of cyclist Moriah Wilson, clarifying his relationship with her and expressing "torture about my proximity to this horrible crime." pic.twitter.com/KnIna3mWrE
— Tony Plohetski (@tplohetski) May 20, 2022
Wilson, a 25-year-old Vermont native living in Colorado, had won a slew of races becoming a fan favorite. She had just become a full-time racer this year.
Anyone with information on this crime can contact Austin police at 512-974-TIPS or contact Crime Stoppers anonymously at 512-472-8477.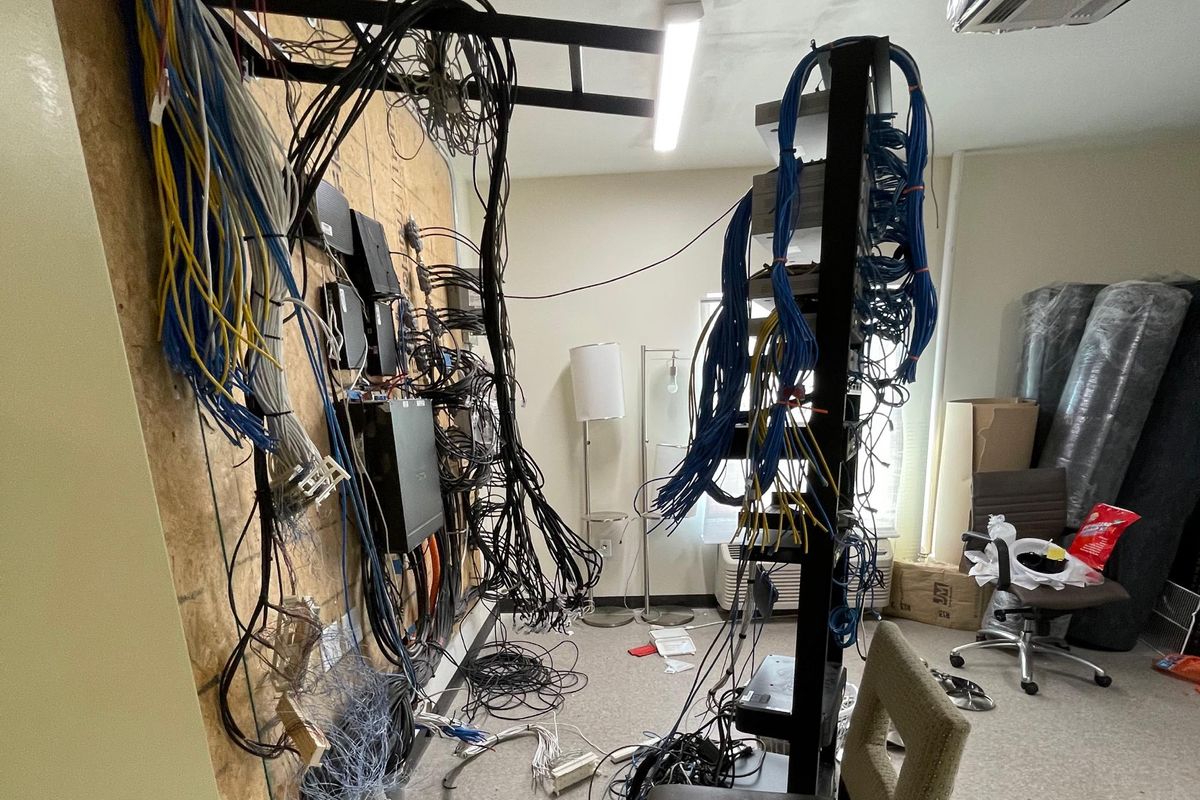 Austin has added 24-hour security to the city-owned Pecan Gardens property, which will be converted into supportive housing for people exiting homelessness, after the former hotel was found with months of damage and vandalism May 5.
The building, which was broken into and stripped of copper and had people illegally sleeping inside of it, has been secured, Kelly said in a Friday press conference. Kelly said the city confirmed a measure to implement 24-hour security, including updates every 60 days until the property opens up as supportive housing.
"We cannot let this happen to any vacant city-owned property ever again," Kelly said. "This blatant act of disregard and criminal behavior will not be tolerated in our community."
The city bought the former hotel in August 2021 for $9.5 million with plans to renovate the property into a 78-unit supportive housing property. Those 55 or older that are experiencing chronic homelessness can qualify to live at the site once it is completed in late 2022-early 2023.
While the council was set to discuss a $4 million deal with Family Eldercare to begin converting the property Thursday, Kelly pulled the item for a later executive session due to security concerns. But the council did approve an item to authorize city leaders to begin negotiating other renovation contracts.
"I want to thank my colleagues for pumping the brakes on this contract and realizing that we owe the community not only an apology, but reassurance that the protection of the assets the city owns is vital to the success of achieving our intended goals," Kelly said.
When the building was found vandalized May 5, Kelly, who presides over the district containing the property, said damage included:
Damage spanning all three floors of the building and is in nearly every room.
The entire hotel was stripped of copper.
Destroyed washers, dryers, air conditioners and electrical wiring.
People sleeping at the hotel without permission.
On Tuesday, Austin's Homeless Strategy Officer Dianna Gray apologized and said there was no security due to a delay in processing the request.
"The intent had been to have security on site previous to this event," Gray said. "It had been requested, and there was a delay in the request, so it had not been initiated. We acknowledge that as a failure and apologize."
Kelly said city staff, the Austin Police Department and the Williamson County Sheriff's Office are investigating what happened at the property and encouraged those who know anything about the investigation to call Crime Stoppers at 512-872-8477.