Get connected with our daily update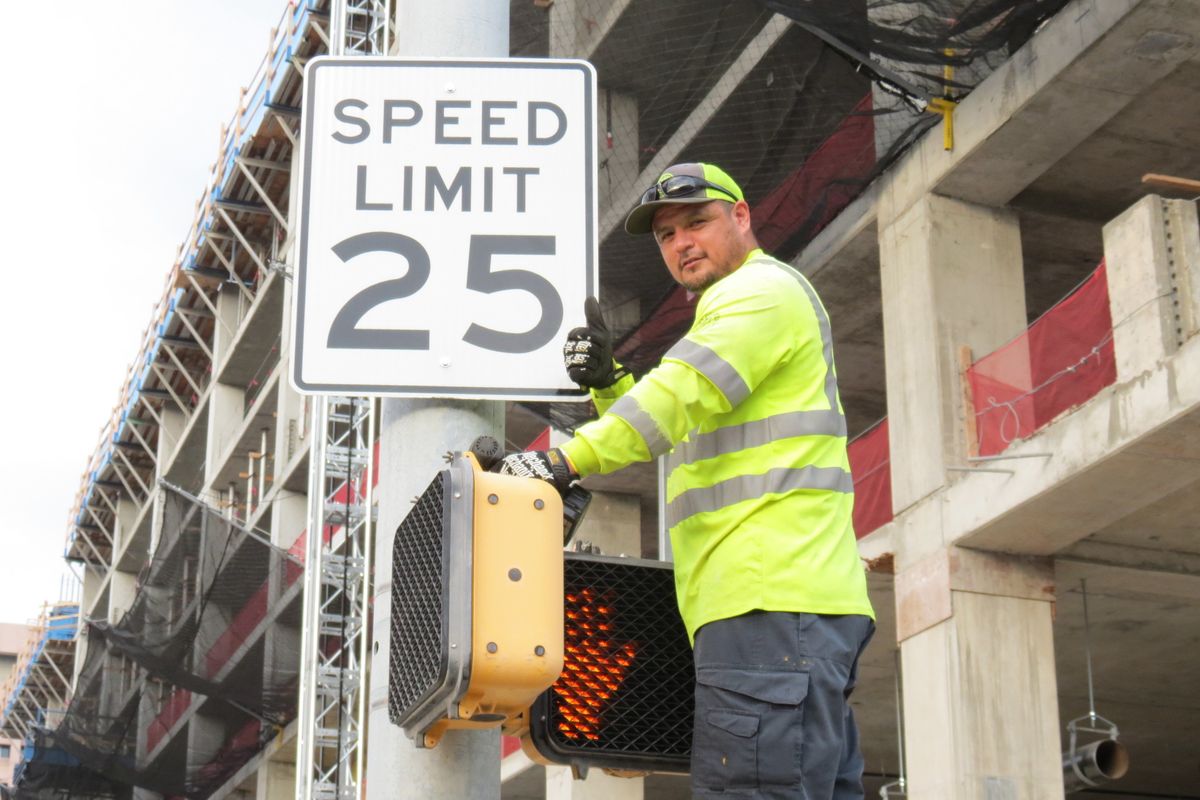 (City of Austin)
Downtown Austin speed limits have been reduced among other centrally located streets and neighborhood roads that are slowing down vehicles.
---
The Austin Transportation Department is following through with City Council plans approved in June to reduce speed limits on many residential roads and add "speed mitigation treatments" where necessary. These projects typically involve speed bumps and curb reconfigurations to slow down motorists.
Downtown streets have already been converted to 25 miles per hour speed limits as of Friday. The plan approved by council members also calls on main roads in the city's central core to have a maximum speed limit of 30 to 40 mph. A city memo states those changes should be complete by the end of the year.
"Speed limit signs in the urban core will be larger than our typically sized signs for multi-lane streets and include supplemental ribbons to enhance noticeability," the memo states.
Neighborhood streets less than 36-feet wide will be changed to 25 mph, according to the memo, and new speed limit signs will be installed starting next year.
Residents will again notice a different looking sign than usual, one that incorporates a yellow fluorescent pattern to enhance visibility. Neighborhood roads that are 36- to 40-feet wide will continue to be evaluated for potential speed limit reductions as well.
Wonder if the speed limit is changing on your road? The city created this before and after map, which allows residents to see potential speed limit changes in their neighborhood.
The next step is to add "speed mitigation treatments" in 14 selected neighborhood roads. Here are the roadways selected for these treatments, which are yet to be designed:
Transportation officials intend to meet with neighborhood residents near selected projects to finalize details and begin construction by the end of the year on all 14 projects. Spillar stated in the memo that road work will be complete by the end of 2021.

Spillar said he will return to elected officials for more financial support in the coming months.
"These projects represent a substantially small portion of the entire citywide need to manage speeds on our neighborhood streets," the memo states. "ATD will seek a mid-year budget amendment next spring to request additional resources to [extend] the program."
For more information about the city's related speed reduction projects, visit the Austin Transportation Department Speed Management Program homepage.
More on speed limits: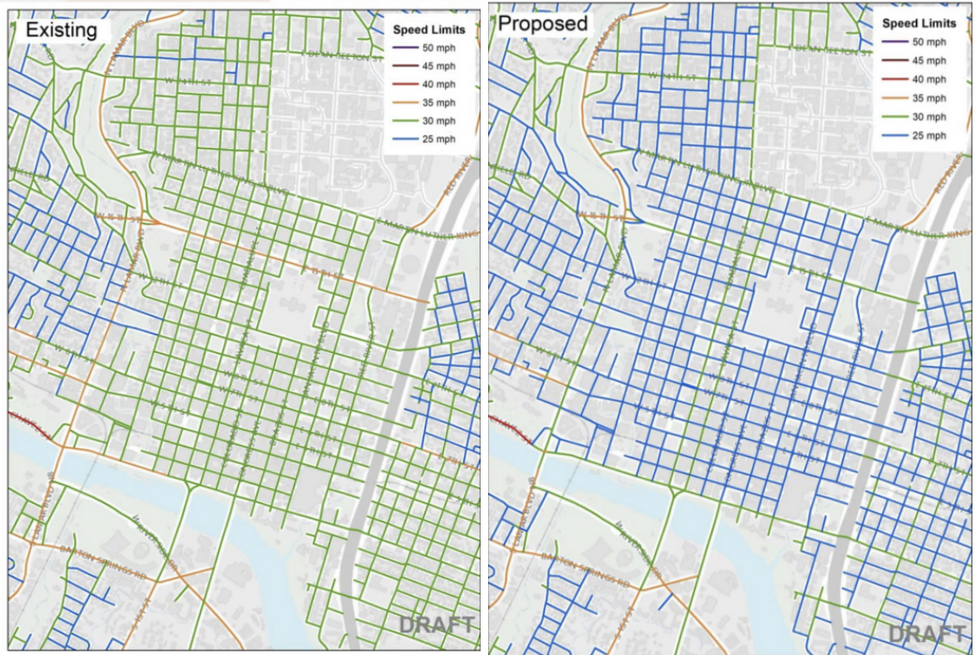 Not so fast: City Council approves lowering speed limits across Austin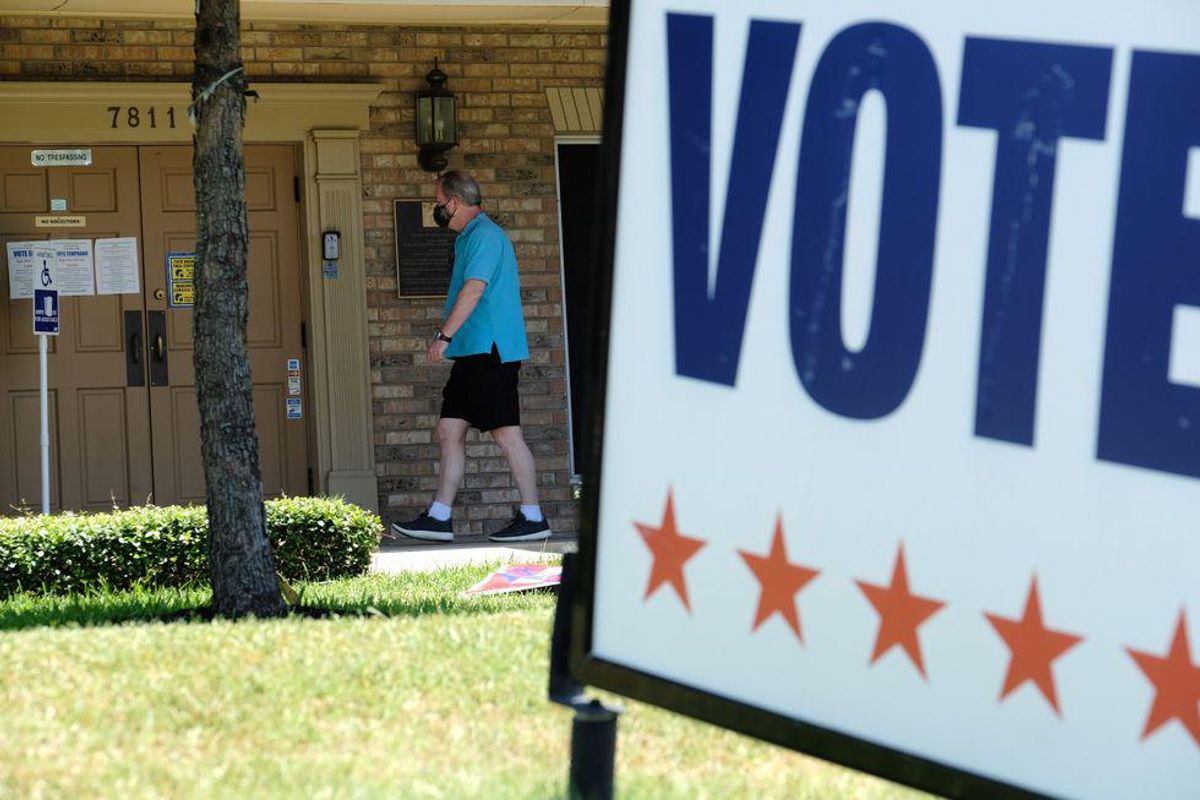 May's second election is here, in which voters will decide on the candidates to represent their party in the November general election after the winner in some March primary races was unclear.
Just like the March primaries, voters will choose which party they choose to vote in. Then based on location, each ballot will show which races are in a runoff.
In Texas, candidates must win at least 50% of the vote to be elected. In the races where the top candidate only received a plurality of votes, a runoff is being held.
Here's everything you need to know before heading to the polls.
Know before you go
Early voting for the Texas primary runoff election begins Monday and will last through May 20; Election Day is May 24.
The registration period for this election has passed; check if you're registered to vote here.
The polls are open from 7 a.m. to 7 p.m. daily. As long as you're in line by 7 p.m., you can vote.
You'll need a valid photo ID to present once you're at a polling location.
Here are the early voting locations in Travis County.
View wait times at polling locations here.
Races to watch in Travis County:
Statewide
Lieutenant Governor
Republican: Incumbent Lt. Gov. Dan Patrick won his primary in March.
Democratic: Mike Collier and Michelle Beckley are vying to be the Democrat candidate on the ballot.
Attorney General
Republican: Incumbent AG Ken Paxton is fighting for his seat against George P. Bush.
Democratic: Rochelle Garza and Joe Jaworski will face off to be the Democratic candidate in this race.
View all the statewide races on the ballot here.
U.S. House of Representatives

View the district you live in here.
District 21
Republican: Incumbent Chip Roy won his primary in March.
Democratic: Claudia Andreana Zapata and Ricardo Villarreal are hoping to secure this vote.
District 35
Republican: Dan McQueen and Michael Rodriguez are going head to head to be the Republican candidate in this race.
Democratic: Former Austin council member Greg Casar won this race in March.
Texas House
District 19
Republican: Ellen Troxclair and Justin Berry are vying to be the Republican candidate in this race.
Democratic: Pam Baggett won her primary in March.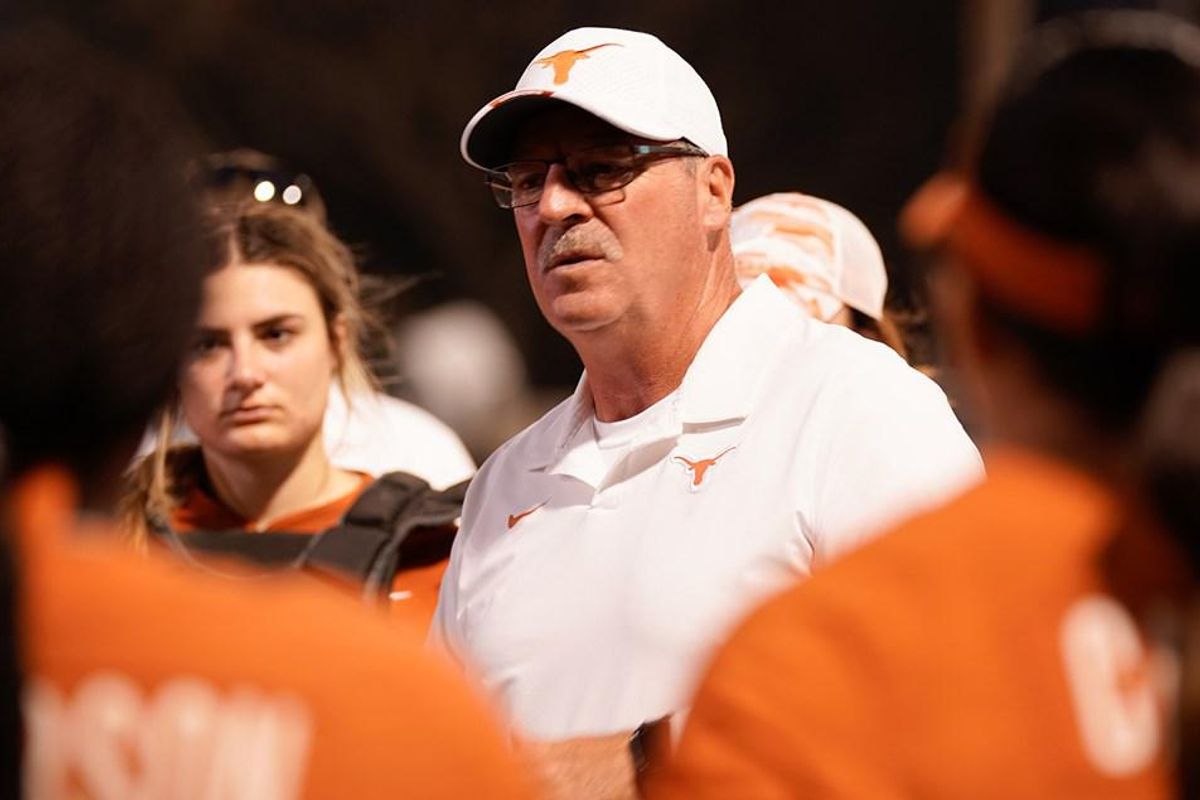 University of Texas head softball coach Mike White was ousted from a game and publicly reprimanded after flipping off an umpire, the person officiating the game, at the Big 12 Conference Friday.
White was kicked out of the team's 6-1 Oklahoma State loss after arguing a call in the first inning. He then went on to turn around and flip off umpire Naomi Urdahl after she reversed the call, which was originally in the Longhorns' favor.
White apologized to both the Big 12 Conference and the umpiring crew, including Urdahl, in statements both Friday and Saturday.
"(My actions) were unacceptable, regrettable and reflected poorly on the Big 12 Conference, The University of Texas, my softball team and me personally," White's statement said. "My actions were not in accordance with those of a Head Coach who has the responsibility to conduct himself in a professional manner at all times."
Big 12 Commissioner Bob Bowlsby said the action was "a clear violation of sportsmanship expectations" and that the conference accepted his public apology.
With the loss, the Longhorns (38-17-1) were kicked out of the Big 12 Tournament and will take on Weber St. (38-10) in the Seattle Regional portion of the NCAA Softball Tournament from May 20-22.