Get connected with our daily update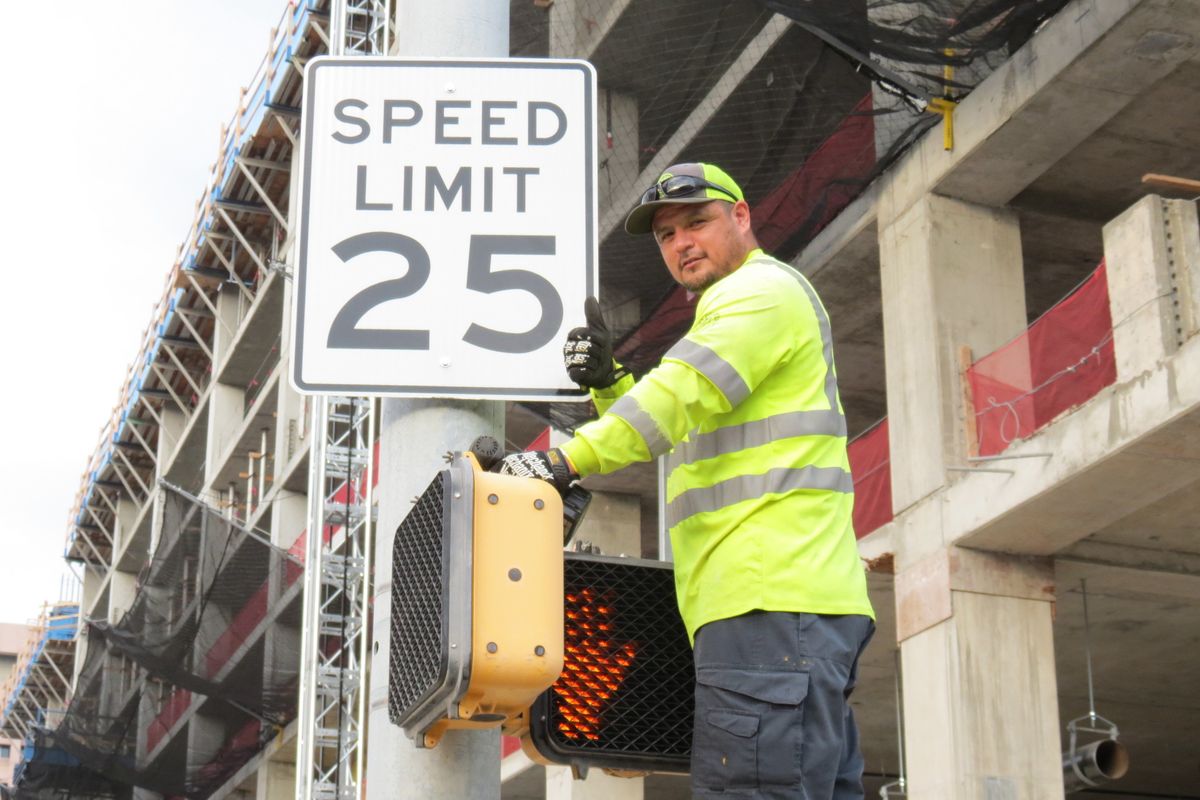 (City of Austin)
Downtown Austin speed limits have been reduced among other centrally located streets and neighborhood roads that are slowing down vehicles.
---
The Austin Transportation Department is following through with City Council plans approved in June to reduce speed limits on many residential roads and add "speed mitigation treatments" where necessary. These projects typically involve speed bumps and curb reconfigurations to slow down motorists.
Downtown streets have already been converted to 25 miles per hour speed limits as of Friday. The plan approved by council members also calls on main roads in the city's central core to have a maximum speed limit of 30 to 40 mph. A city memo states those changes should be complete by the end of the year.
"Speed limit signs in the urban core will be larger than our typically sized signs for multi-lane streets and include supplemental ribbons to enhance noticeability," the memo states.
Neighborhood streets less than 36-feet wide will be changed to 25 mph, according to the memo, and new speed limit signs will be installed starting next year.
Residents will again notice a different looking sign than usual, one that incorporates a yellow fluorescent pattern to enhance visibility. Neighborhood roads that are 36- to 40-feet wide will continue to be evaluated for potential speed limit reductions as well.
Wonder if the speed limit is changing on your road? The city created this before and after map, which allows residents to see potential speed limit changes in their neighborhood.
The next step is to add "speed mitigation treatments" in 14 selected neighborhood roads. Here are the roadways selected for these treatments, which are yet to be designed:
Transportation officials intend to meet with neighborhood residents near selected projects to finalize details and begin construction by the end of the year on all 14 projects. Spillar stated in the memo that road work will be complete by the end of 2021.

Spillar said he will return to elected officials for more financial support in the coming months.
"These projects represent a substantially small portion of the entire citywide need to manage speeds on our neighborhood streets," the memo states. "ATD will seek a mid-year budget amendment next spring to request additional resources to [extend] the program."
For more information about the city's related speed reduction projects, visit the Austin Transportation Department Speed Management Program homepage.
More on speed limits: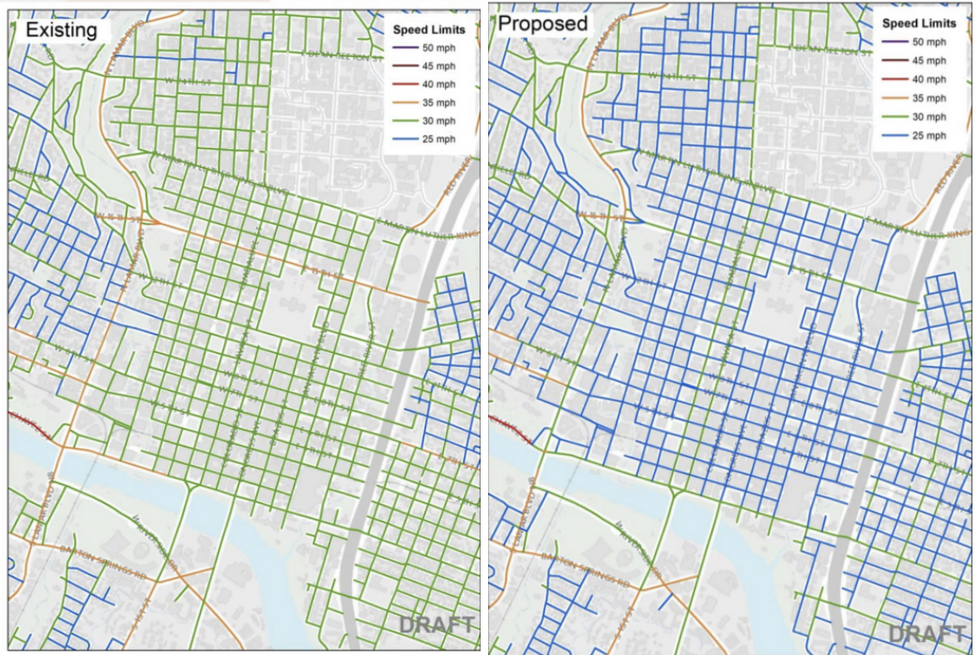 Not so fast: City Council approves lowering speed limits across Austin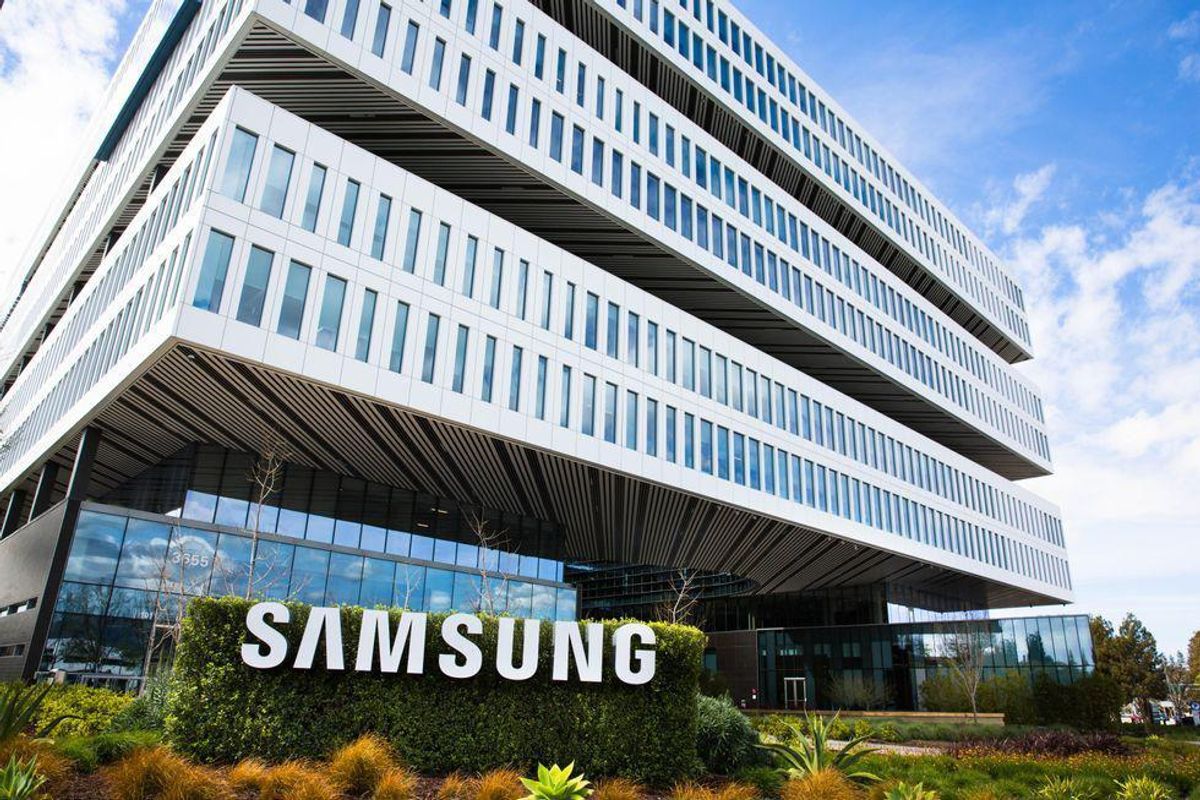 Samsung might soon be making more moves in the Austin metro.
The tech giant, which made waves as it announced plans to build a $17 billion chip plant in Taylor in late 2021, might be looking to expand in the Northeast Austin area, according to an Austin Business Journal report.
ABJ said the South Korean company is seeking more tax breaks from nearby Taylor and Manor school districts. The company filed documents requesting Chapter 313 incentives related to the breaks Saturday, and ABJ said each district will review the requests separately on Tuesday.
"While we do not have specific plans to build at this time, the Chapter 313 application process is part of our long-term planning to evaluate the viability of potentially building additional fabrication plants in the U.S.," Samsung Austin Semiconductor LLC.'s director of communications, Michele Glaze, told the ABJ.
But Samsung has made headlines for more than just the $17 billion plant: In early 2022, the company caught heat for two separate spills of millions of gallons of wastewater into tributaries near its semiconductor plant.
While no expansion is promised, ABJ speculates that expansions could occur at the 1,200 acre planned Taylor factory or near the chipmaking factory on Austin's East Parmer Lane. Both expansions could bring even more revenue and job opportunities to Samsung's Texas home.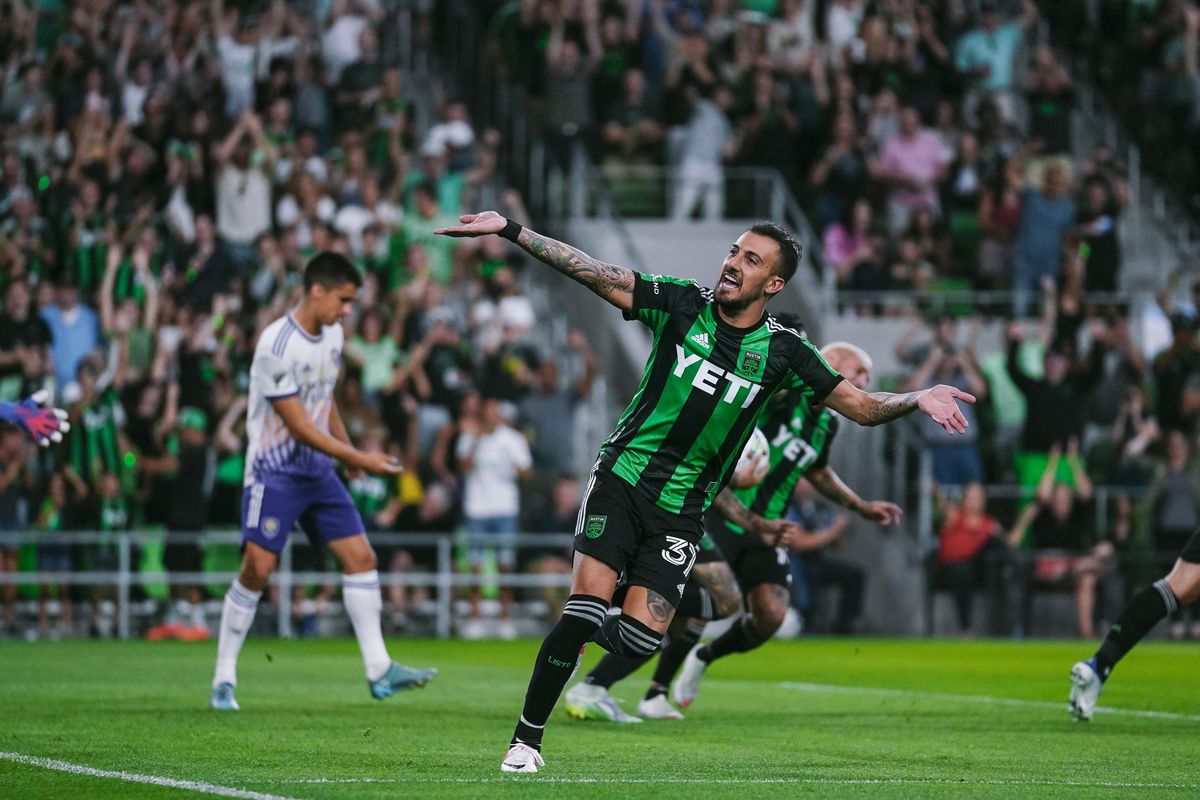 A first minute error gave Austin FC an early setback, but with the help of two red cards and two second-half goals, the Verde and Black still forced a last-minute tie in a messy home battle against Orlando City SC Sunday night.
With the 2-2 draw, Austin dropped from No. 1 in the MLS West conference but still earned a point in the standings thanks to a penalty kick goal from Sebastian Driussi and a breakthrough shot from striker Moussa Djitte, who scored his first goal with the club in the final minute of play.
Here are the top three takeaways from the match: