Get connected with our daily update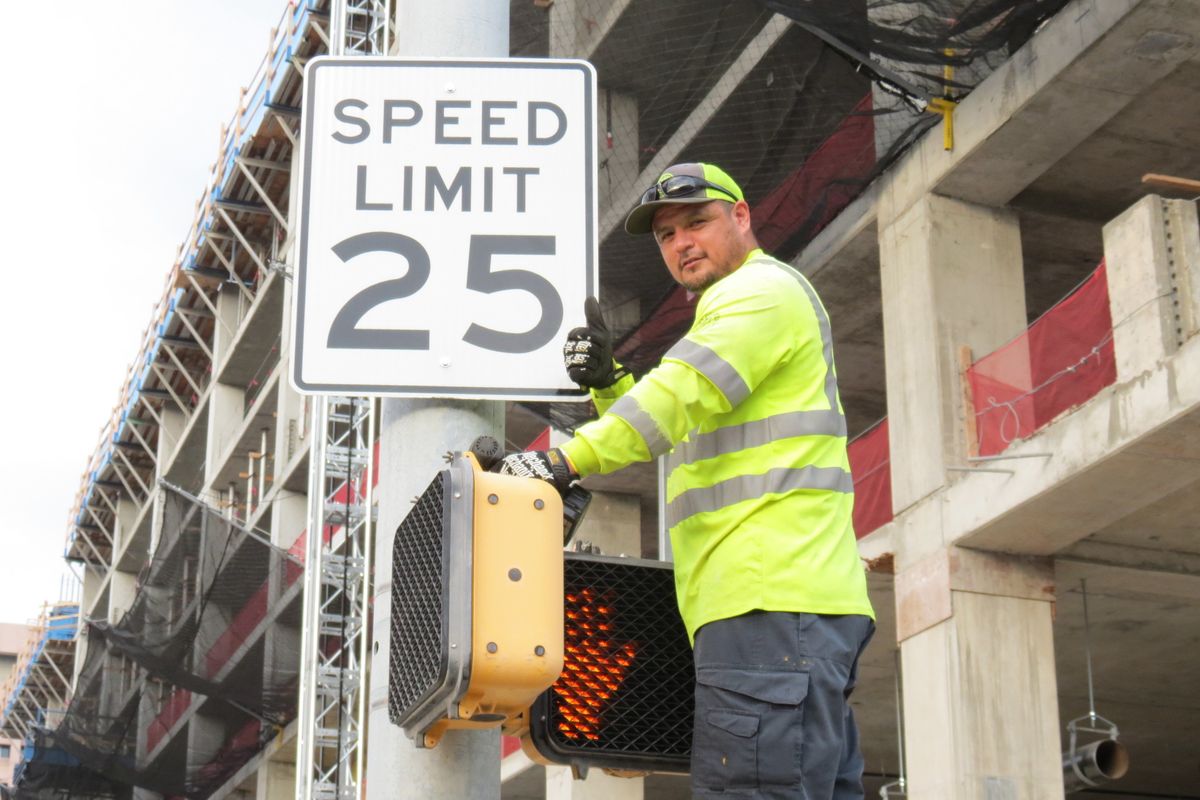 (City of Austin)
Downtown Austin speed limits have been reduced among other centrally located streets and neighborhood roads that are slowing down vehicles.
---
The Austin Transportation Department is following through with City Council plans approved in June to reduce speed limits on many residential roads and add "speed mitigation treatments" where necessary. These projects typically involve speed bumps and curb reconfigurations to slow down motorists.
Downtown streets have already been converted to 25 miles per hour speed limits as of Friday. The plan approved by council members also calls on main roads in the city's central core to have a maximum speed limit of 30 to 40 mph. A city memo states those changes should be complete by the end of the year.
"Speed limit signs in the urban core will be larger than our typically sized signs for multi-lane streets and include supplemental ribbons to enhance noticeability," the memo states.
Neighborhood streets less than 36-feet wide will be changed to 25 mph, according to the memo, and new speed limit signs will be installed starting next year.
Residents will again notice a different looking sign than usual, one that incorporates a yellow fluorescent pattern to enhance visibility. Neighborhood roads that are 36- to 40-feet wide will continue to be evaluated for potential speed limit reductions as well.
Wonder if the speed limit is changing on your road? The city created this before and after map, which allows residents to see potential speed limit changes in their neighborhood.
The next step is to add "speed mitigation treatments" in 14 selected neighborhood roads. Here are the roadways selected for these treatments, which are yet to be designed:
Transportation officials intend to meet with neighborhood residents near selected projects to finalize details and begin construction by the end of the year on all 14 projects. Spillar stated in the memo that road work will be complete by the end of 2021.

Spillar said he will return to elected officials for more financial support in the coming months.
"These projects represent a substantially small portion of the entire citywide need to manage speeds on our neighborhood streets," the memo states. "ATD will seek a mid-year budget amendment next spring to request additional resources to [extend] the program."
For more information about the city's related speed reduction projects, visit the Austin Transportation Department Speed Management Program homepage.
More on speed limits: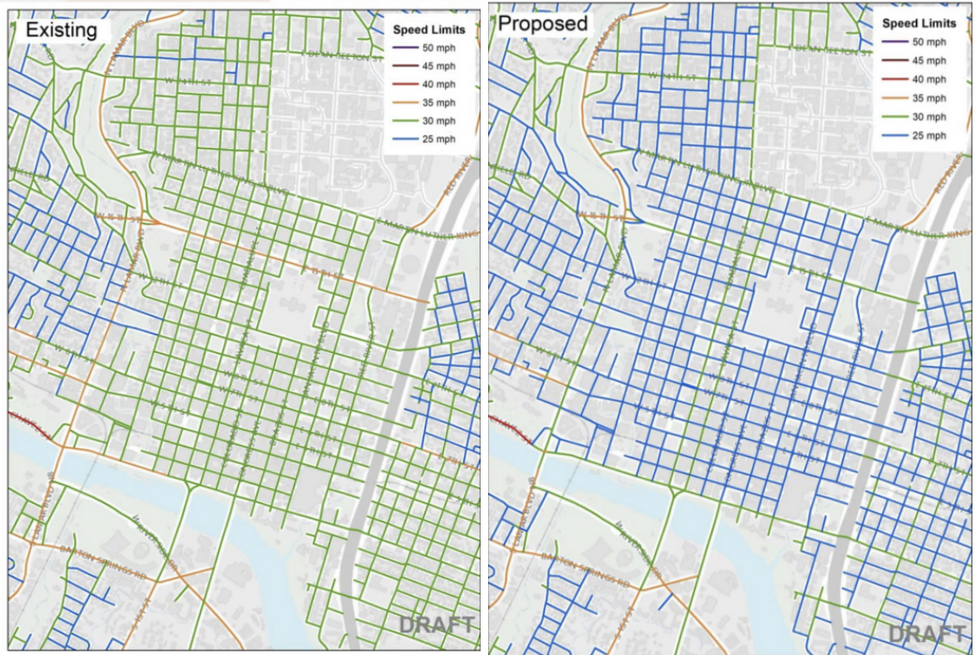 Not so fast: City Council approves lowering speed limits across Austin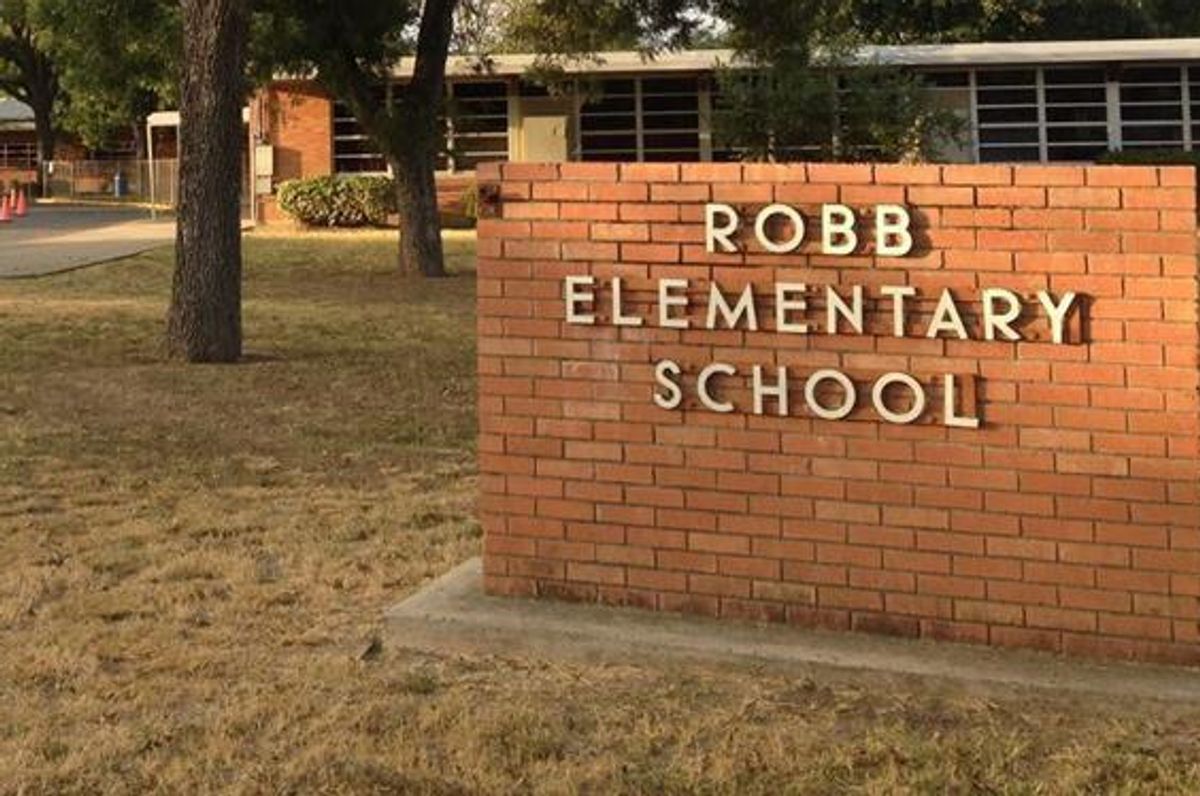 Eighteen kids and three adults are dead after a shooting at Robb Elementary School in Uvalde, Texas—a small town an hour and a half west of San Antonio—on Tuesday afternoon.
Abbott said the suspect, an 18-year-old male, is believed to have been killed by the police. The Uvalde Police Department said the shooting began at 11:43 a.m. Tuesday.
"What happened in Uvalde is a horrific tragedy that cannot be tolerated in the state of Texas," Abbott said. "He shot and killed—horrifically, incomprehensibly."

Texans are grieving for the victims of this senseless crime & for the community of Uvalde.

Cecilia & I mourn this horrific loss & urge all Texans to come together.

I've instructed @TxDPS & Texas Rangers to work with local law enforcement to fully investigate this crime. pic.twitter.com/Yjwi8tDT1v
— Greg Abbott (@GregAbbott_TX) May 24, 2022
According to University Health Hospital officials, a 66-year-old woman and 10-year-old girl arrived in critical condition. Uvalde Memorial Hospital reportedly received 13 children for treatment and two individuals who were already deceased. At the time, it was believed 14 had died in this shooting.

The shooter prompted a lockdown at the elementary school of just under 550 students, with San Antonio Police sending SWAT, and Eagle chopper and Crime Scene Investigators.
According to White House press secretary Karine Jean-Pierre, President Joe Biden has been briefed on the tragedy and "His prayers are with the families impacted by this awful event, and he will speak this evening when he arrives back at the White House."
At 19 deaths, it is the deadliest shooting at an elementary school since 26 at Sandy Hook Elementary lost their lives. This is the U.S.'s 213th mass shooting of 2022.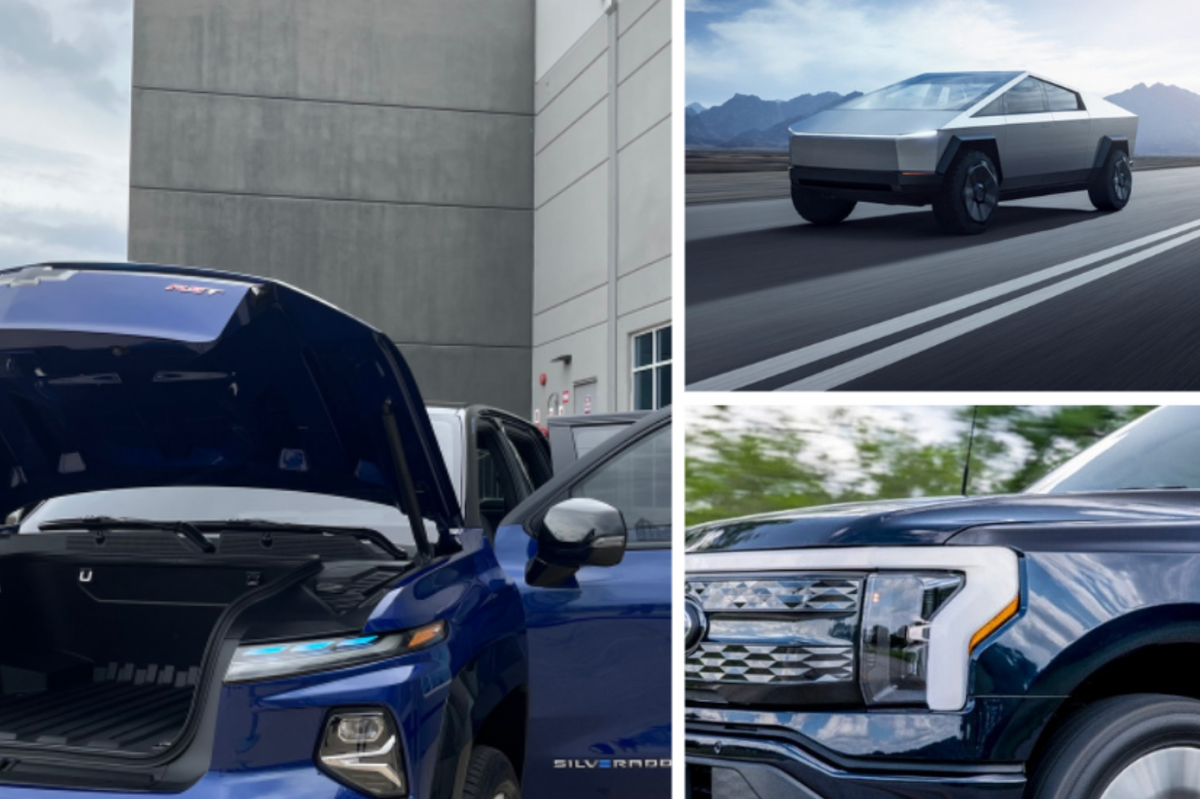 General Motors stepped onto Tesla's turf this week by bringing the 2024 Chevy Silverado EV to Austin for a showing. It's driving up competition in an increasingly hot market for electric pickups, which include the Cybertruck and Ford's F-150 Lightning.
"Especially here in Austin, there's a really, really high interest in electric vehicles and keeping that zero-emissions goal in mind," said Rachel Reid, a spokesperson for General Motors. "And then just like anywhere in Texas, trucks are something that people use in their daily lives for things from carrying different furniture or anything from a job site or even just having the family in the backseat and being able to carry something along with them."
Pickups play a major role in Texas culture, so much that the Texas Standard notes auto companies sometimes approach their marketing strategy by the regions of North, East, West and Texas. So, here's a look at the pickup options in the coming years if you're looking to go electric.
Production site and release schedule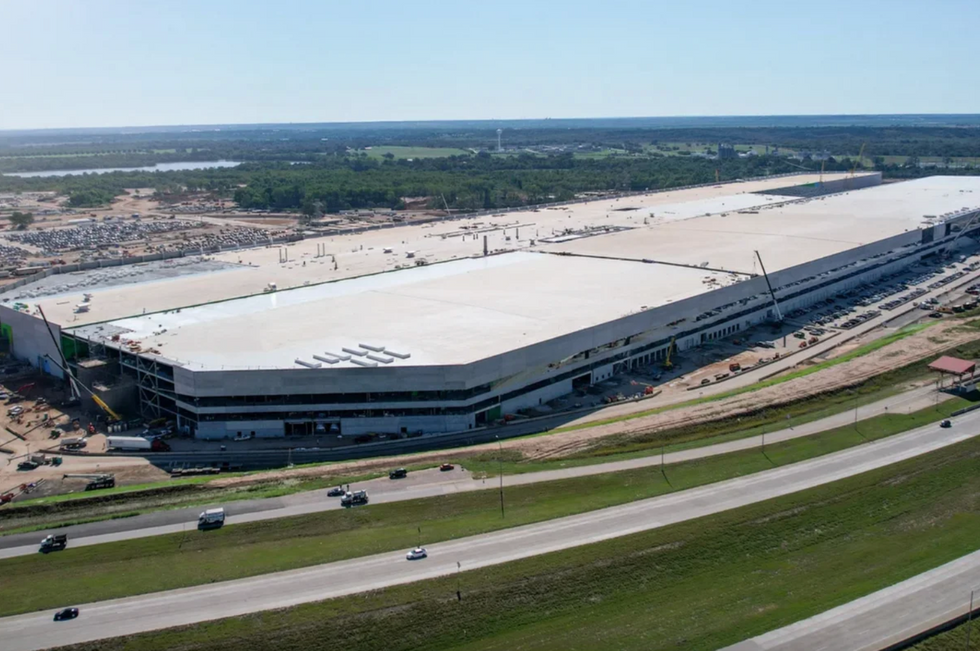 The Silverado is being made at the company's first fully dedicated EV assembly plant in Detroit, Michigan. Known as Factory ZERO, it's named as such to reflect the company's vision of a world with zero crashes, emissions or congestion.
The Cybertruck, meanwhile, will be produced at Giga Texas. At the recent opening of the factory in southeast Travis County, CEO Elon Musk addressed delays on the truck and said it would be out in 2023.
Orders are closed for the 2022 F-150 Lightning, but 2023 versions are just around the corner. They are being produced at Ford's EV center within their Rouge Complex in Dearborn, Michigan
Cost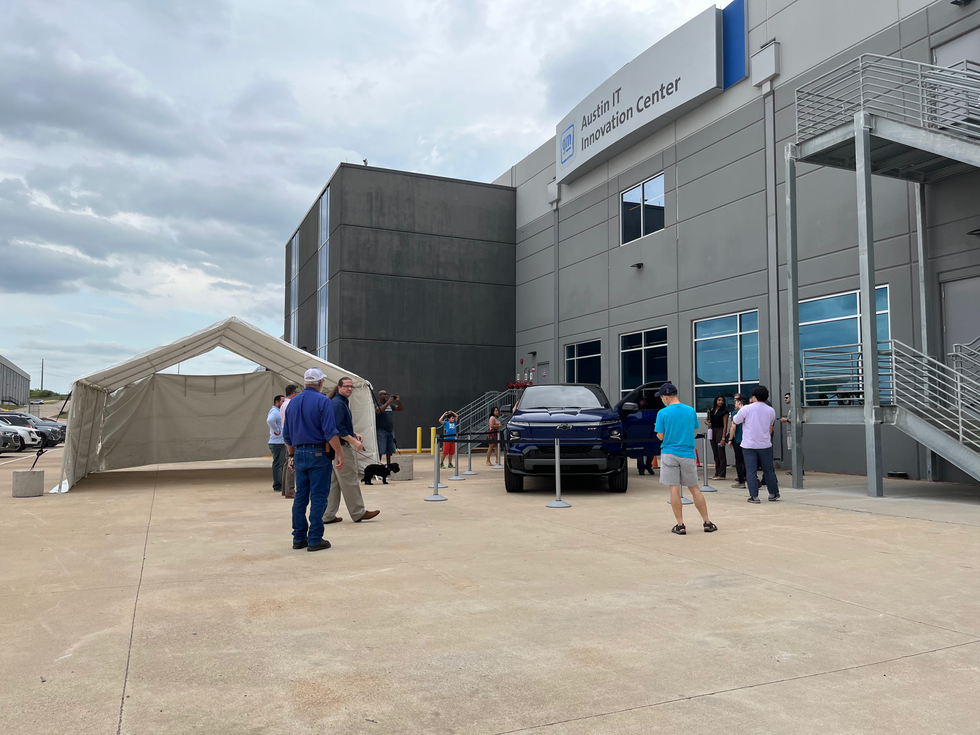 The Silverado has an estimated MSRP starting at $39,900 with a reservation cost of $100. Depending on which feature options are added, the truck could end up costing around $80,000.
The Cybertruck also requires a reservation cost of $100 and a final price varies by the number of electric motors. So the price ranges from $39,900 for a single motor and $69,900 for a tri motor.
This year's F-150s ranged in price from $39,974 to $90,874.
Autonomous features
You'll have to be at the wheel and alert no matter which car you choose since no vehicle is fully autonomous.
Chevrolet has compatible roads that drivers can use their driver-assisted technology, known as Super Cruise which includes adaptive cruise control, lane centering and hands-free operation with an attentive driver.
The Cybertruck order site doesn't appear to have many details on what its tech will include, but Tesla has previously made plans to launch a new self-driving computer with the pickup.
The more expensive Lightning models have Blue Cruise available, which is Ford's hands-free driving system that can be used on prequalified sections of divided highways. It includes a driver-facing camera to ensure the driver has their eyes on the road and Ford has said there's potential for future enhancements.
Charging time and range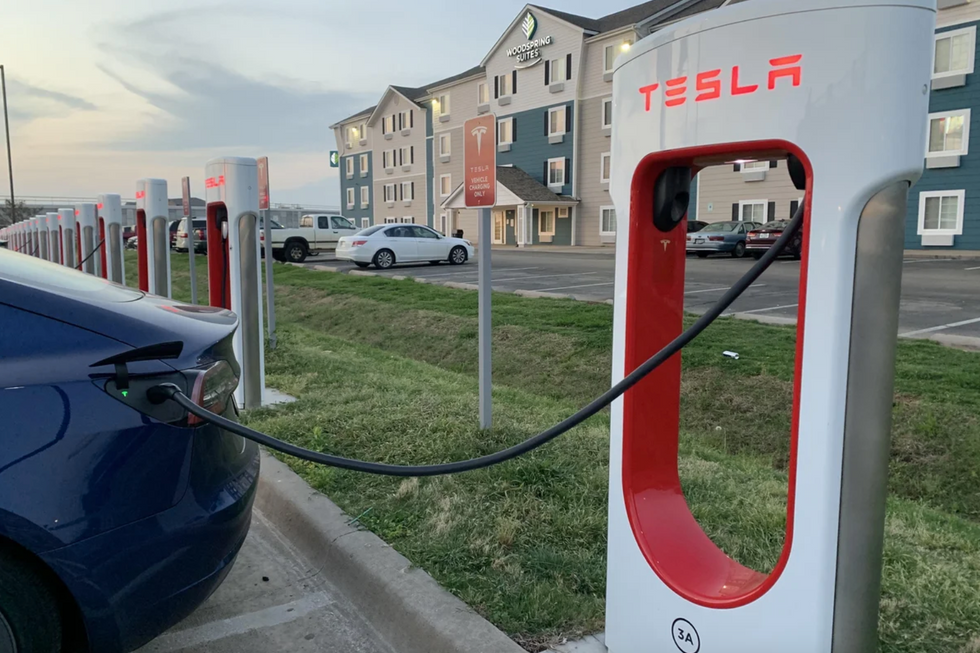 If you're looking to take some road trips outside of Austin, then this is one of the critical factors you'll consider while EV shopping.
The Chevy is estimated to reach 400 miles of range. With a 10 minute charge on a fast charger, it'll be able to get about 100 miles of range.
It will vary by battery pack, but the Environmental Protection Agency shows the Lightning as capable of traveling between 230 and 320 mile range.
It's yet to be realized, but Tesla is currently boasting the highest of the three with up to 500 miles of range on its Cybertruck.
Screens and storage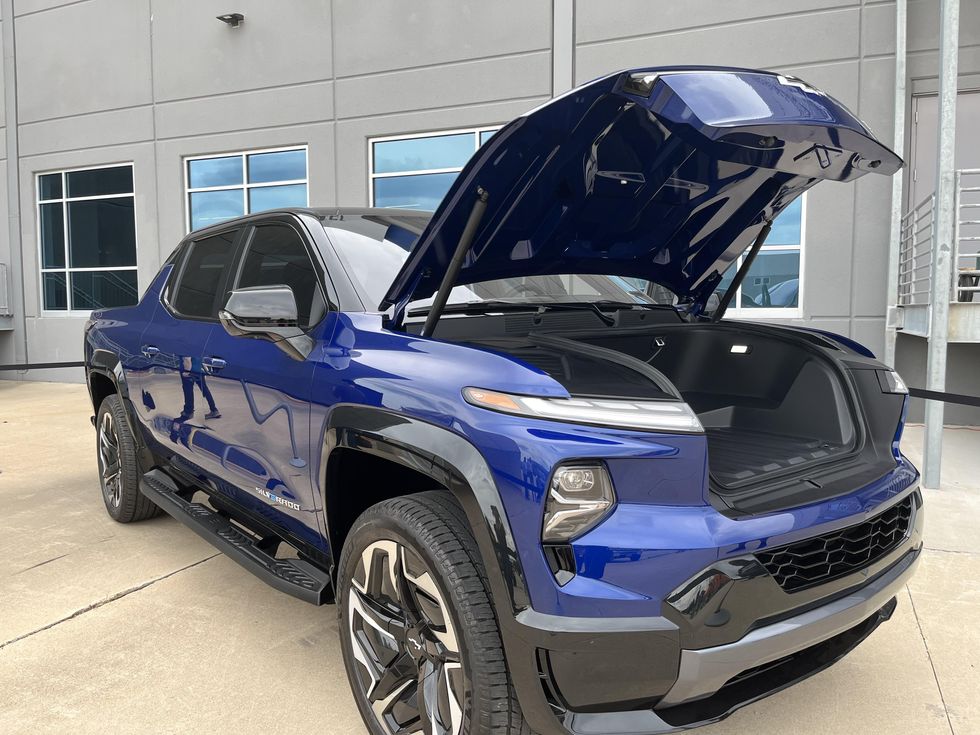 Of course, there are things you can do to keep busy while charging.
Generally, Tesla screens can display navigation, apps and a media player where you can access the radio and streaming services.
When it comes to loading up the vehicle, the Cybertruck flexes enough storage in the back for a motorcycle that you can transport up with a ramp.
The Silverado has a screen above the wheel that functions as a traditional dashboard and another larger screen. Chevy also replaced the space up front where an internal combustion engine would be with a "frunk."
The Lightning also has a frunk, with Insider listing it as one of the reasons it's perfect for road trips.