Get connected with our daily update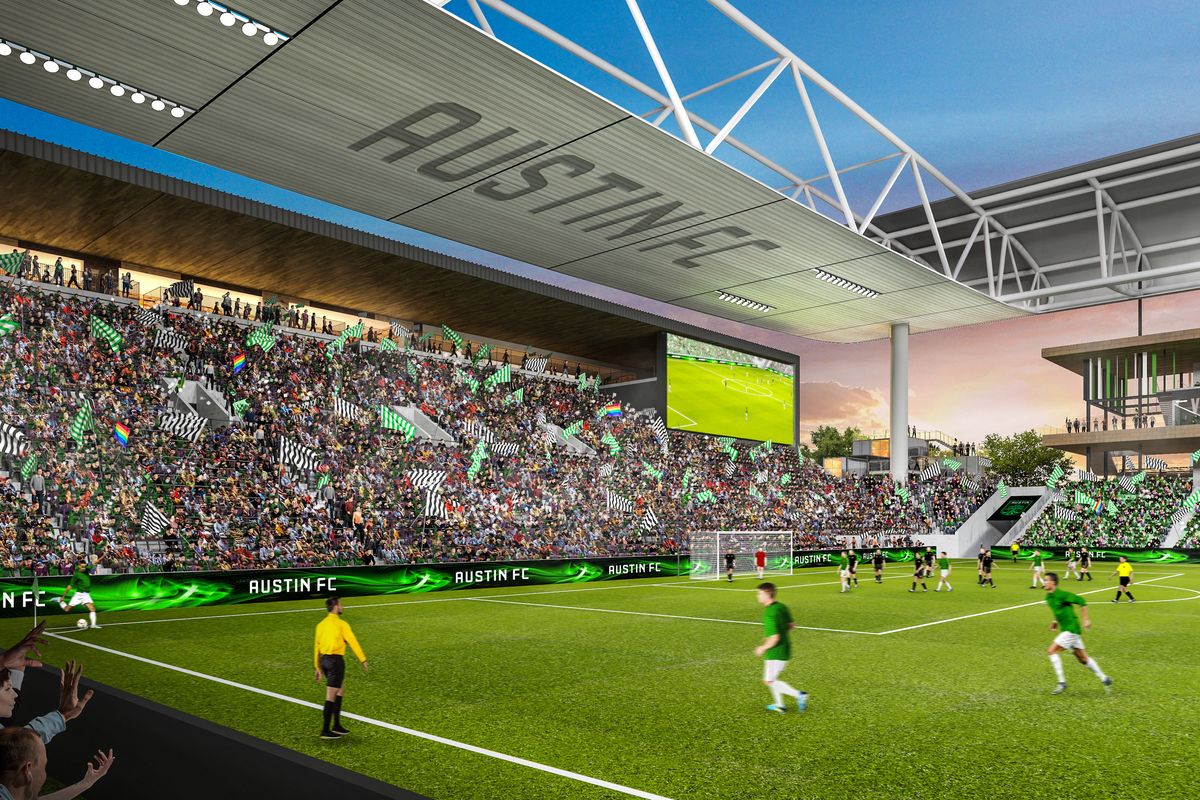 (Austin FC)
Jeremiah Bentley is planning to purchase season tickets for Austin FC, the soccer team that will be the city's first major league sports franchise, despite the uncertainty that comes with a pandemic.
Bentley is a member of Austin Anthem, the team's official supporters group, whose members have access to a designated section in McKalla Place, the $260 million stadium under construction in North Austin.
---
The stadium went vertical in early February and work has continued, thanks to Texas Gov. Greg Abbott's March 31 executive order deeming construction an essential service. It is expected to open early next year, ahead of Austin FC's inaugural season, which is still expected to begin in the spring.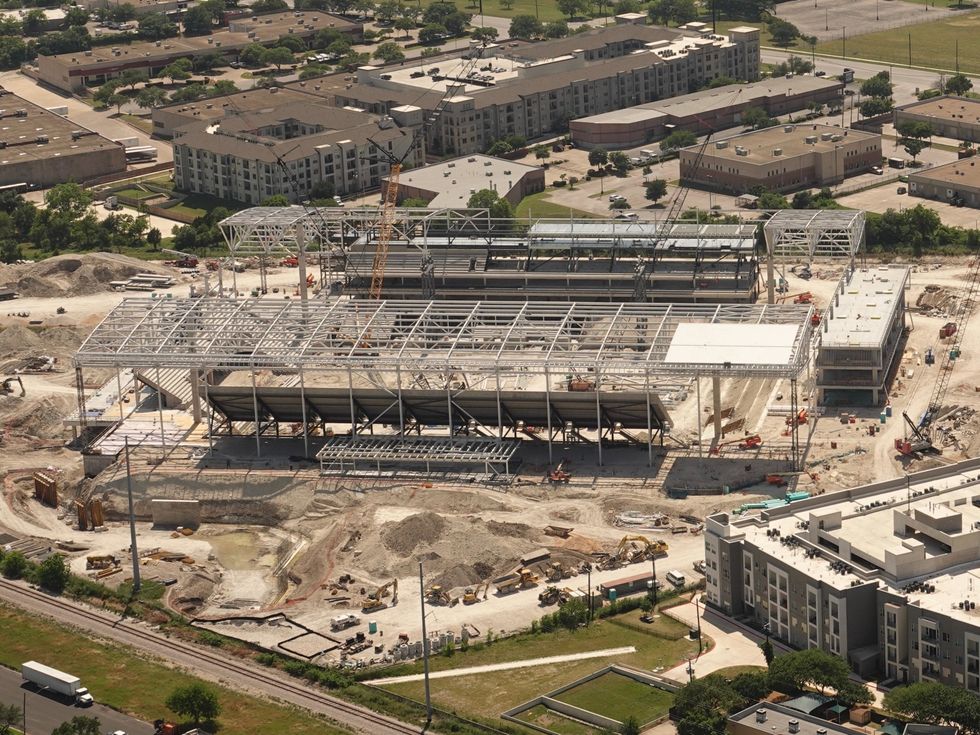 McKalla Place, the $240 million stadium under construction in North Austin(Austonia staff)
"I've got my supporters-section deposit in, and I'm planning on buying three [sets of tickets], for me and my two sons," Bentley said.

Amid the havoc wreaked by the pandemic, some Austinites have found a bright spot in Austin FC. A poll of Austonia readers found nearly 70% believe the team's debut will continue as planned, and meanwhile future fans are making pilgrimages to the McKalla work site to see its progress.
"The club's fortunate—where we are in terms of timing—because you're still building the framework, you're still building the outside, so it's really easy to be able to do that socially distanced and safely," Bentley said.
Austin FC has not provided formal updates since mid-March, but its president, Andy Loughnane, reported to MLS that ticket sales were strong earlier this year.
When the team opened ticket sales to the public last June, it broke a league record for most deposits made in the first 24 hours: 30,000. Since then, sales have surpassed 40,000 deposits and the stadium's most expensive products—suites, field club and loges—have sold out entirely.
Ticket prices have not been announced, but local Austin FC blog Capital City Soccer compared prices from the league's newest clubs: FC Cincinnati, FC Dallas, Houston Dynamo, Inter MIami CF and Nashville SC. Among those teams, supporters' season tickets went for $180-$425, with the high-end seats ranging from $1,400 to $4,100.
"It does not seem like interest has slowed down," Bentley said of what he's heard from other Anthem members. "I'm sure that there are individual people who are going to be affected by [the pandemic] that have to make changes because of their budget, but it doesn't seem to have had a significant effect on people's appetite for tickets."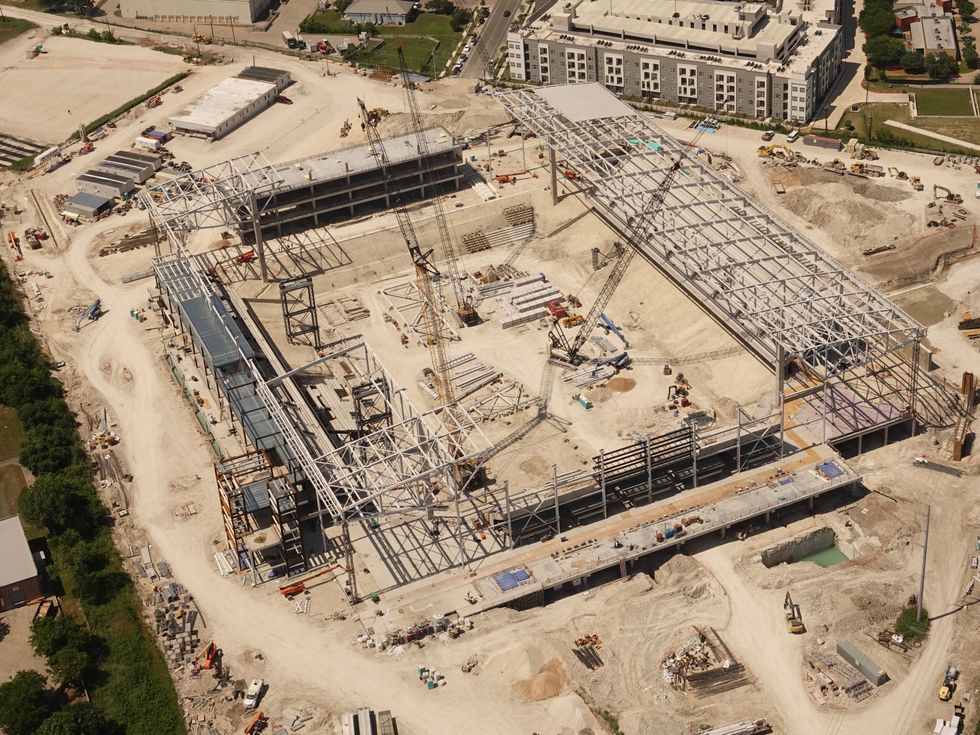 The stadium went vertical in early February. (Austonia staff)
The next batch of tickets that will be made available to deposit holders are more affordable. The team has committed to selling 70% of stadium season tickets for $48 or less in an effort to make the games accessible for the wider Austin community, and supporter tickets are expected to be even less.
In the meantime, both Austin FC and Austin Anthem are planning for the year ahead.
Sporting Director Claudio Reyna said at a January press conference that the team would likely sign its first players this summer, though this is a process that may be delayed by the pandemic for leagues around the world.
Austin Anthem has paused its in-person events for the time being. But Bentley is optimistic. "It's been a good change to plan and develop a strategy about how to grow [the group] out because it has been going nonstop with things ever since the club got announced [in 2019]," he said. "So a little pause is not the worst thing in the world."

Anthem has around 2,000 members on its email list—but has room to grow. There are over 3,000 seats in the supporter section at McKalla Place. "We need to double in size between now and a year from now," Bentley said.
Correction: This story has been updated with the correct value for the stadium. The original version said it was $240 million; it is $260 million.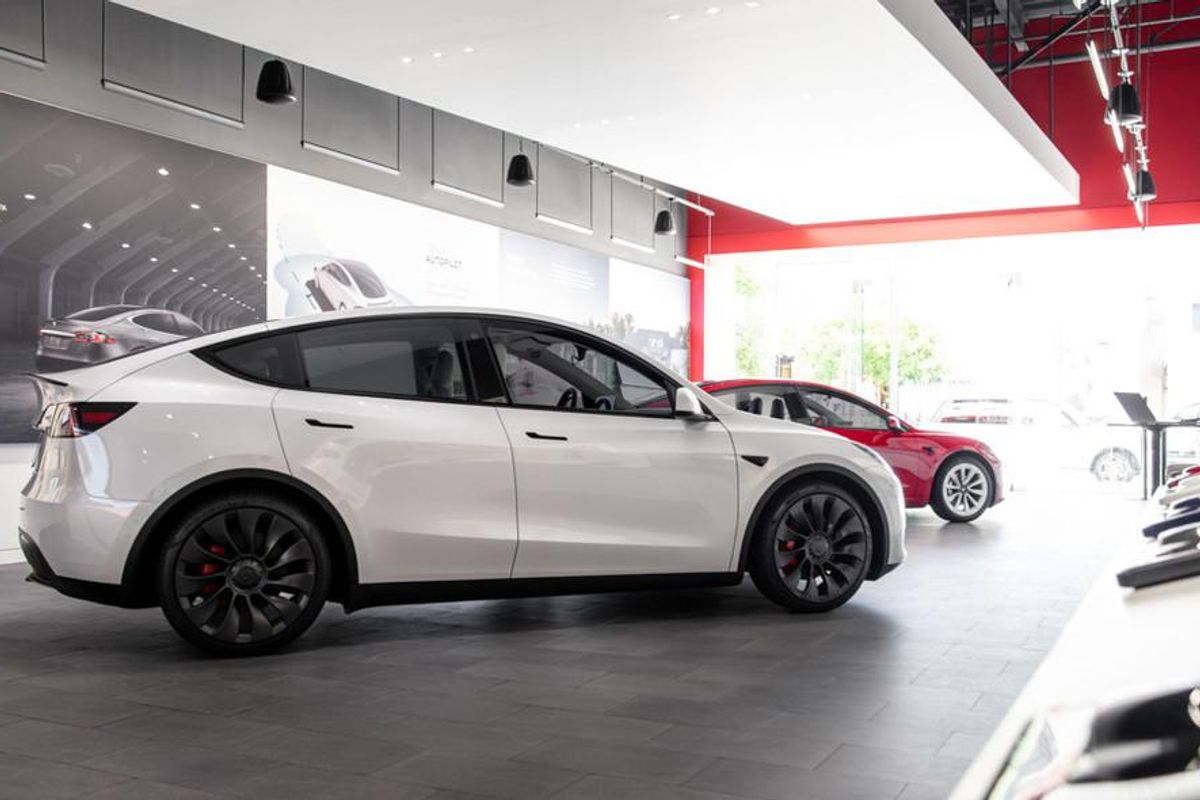 Tesla's Austin presence is becoming even greater as the automaker plans for a nearly 52,000-square-foot showroom in northeast Austin.
A filing with the Texas Department of Licensing and Regulation reveals Tesla will have the dealership at 2323 Ridgepoint Drive, near the intersection of 290 and 183. It'll serve as Tesla's fourth Austin showroom once it reaches its expected completion in February next year.
Boyd Watterson Asset Management is listed as the owner of the one story building that will undergo renovations and alterations totaling $1.5 million. Illinois-based Chipman Design Architecture is listed as the design firm.
Tesla's other Austin showrooms include one at the Domain, another off of Research Boulevard in northwest Austin and at The Yard in South Austin. The site on St. Elmo Road was built just last year with an estimated $2.5 million price tag.
News of the showroom comes shortly after Tesla applied for expansions at its headquarters in southeast Travis County. According to filings, Tesla may build a 500,000-square-foot building for two general assembly lines at Giga Texas.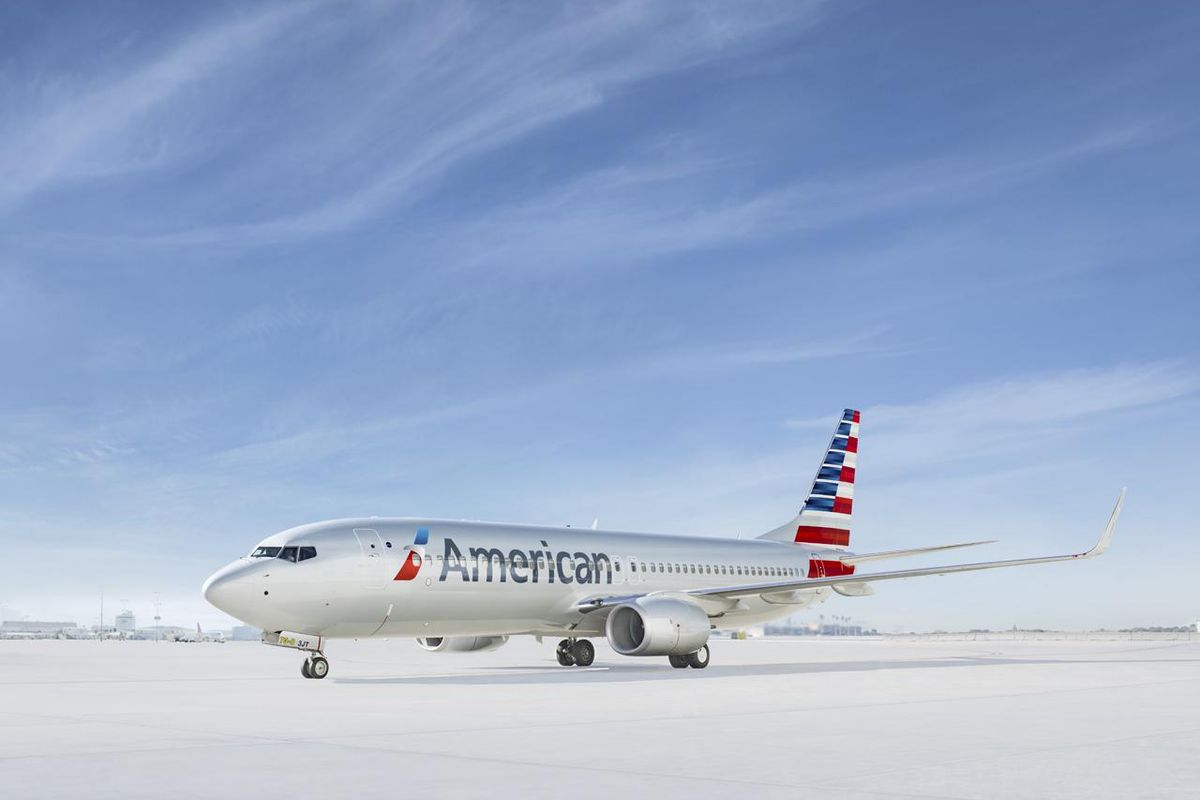 After a long period of new flight expansions, American Airlines and JetBlue Airways are doing away with some nonstop routes out of Austin-Bergstrom International Airport.
American Airlines announced it will halt service to San Juan, Puerto Rico, on Nov. 3 this year alongside 31,000 other flights worldwide. No other airlines currently operate along that route.
An American Airlines spokesperson told KXAN the route is not meeting performance expectations, however, there is still a direct route to San Juan via Dallas-Fort Worth.
American has been widely expanding in Austin, recently announcing direct flights to Cozumel, Mexico, Montego Bay, Jamaica, and seasonal routes to Vail, Colorado, Palm Springs and Orange County, California.
Meanwhile, JetBlue is suspending nonstop service from Austin to Los Angeles and Newark as part of a larger change affecting 37 routes, starting in February 2023.
Both direct routes are still supported by other airlines: Spirit and United offer direct routes to Newark while Alaska Airlines, American, Delta Air Lines, Southwest, Spirit and United offer direct service to Los Angeles.