Get connected with our daily update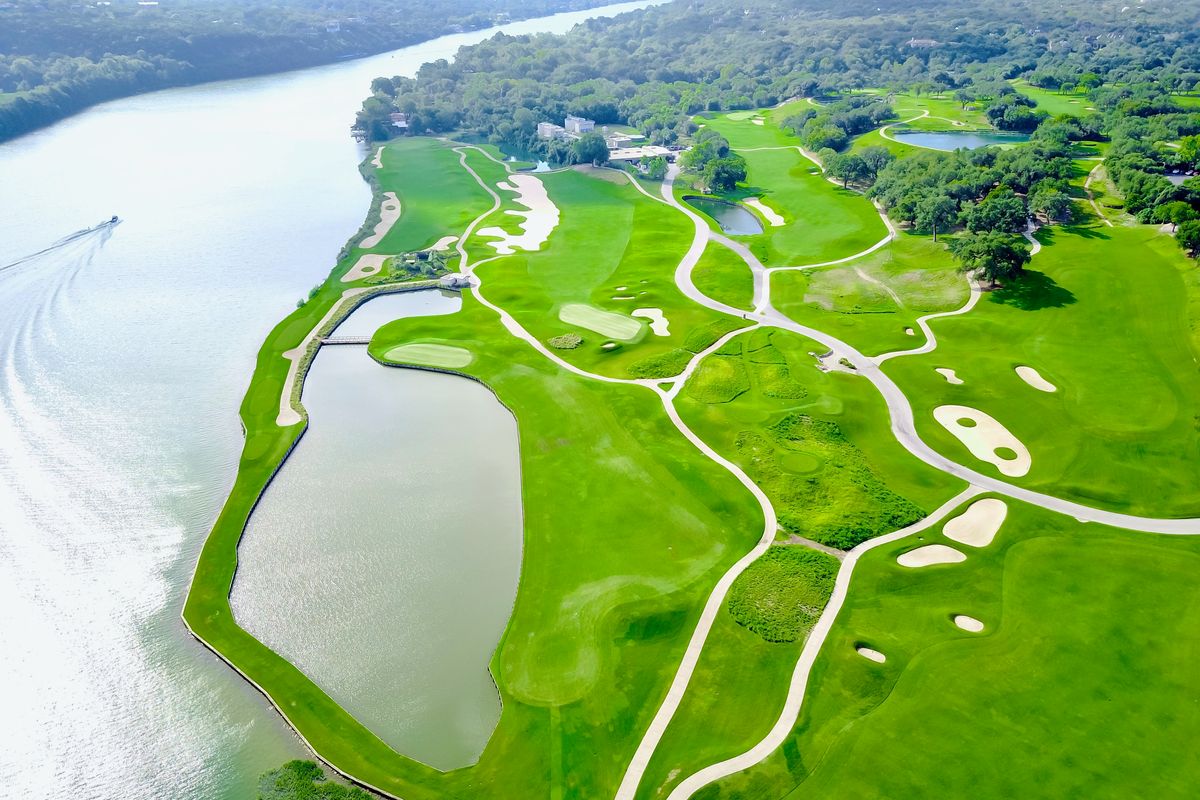 The coronavirus pandemic shut down teams and leagues throughout the world and forced athletes to go home and wait until it was safe to compete again—professional golf was no exception.

---
Keeping in shape was made tougher, too, since gyms were some of the last businesses to reopen.
So what do you do if your future high-dollar paychecks are contingent on maintaining an ultra-fine physical edge?
Golfers based in Austin set up their own unofficial tournaments, using the city's plush courses. Men and women competed against each other. There were lots of practice rounds.
Some of the Austin golfers are back in action this week, playing in the Charles Schwab Challenge at the Colonial Golf Club in Fort Worth. It's the first PGA event since the tour shut down a round into the The Players Championship in Ponte Vedra, Fla., March 12. That same day, the PGA also announced a cancellation of other spring tournaments, including the WGC-Dell Technologies Match Play at Austin Country Club.
If Andrew Landry, Beau Hossler or Dylan Fritelli do well in Fort Worth, it might be because of the unofficial tournaments Bob Estes, who is on the Champions Tour (formerly the Senior Tour) helped organize in Austin. Or keep an eye on Mark Brooks, a part-time Austin resident and former PGA star who will be caddying for his friend, J.J. Henry.
"I enjoy the challenge it presents and it's the best seat in the house if you don't have a tee time," Brooks posted on his Facebook page.
Sergio Garcia, the 2017 Masters champion, also spent the pandemic in the Austin area. He tended to his young family and hit the golf course. Garcia is married to Angela Akins, the former Texas golfer who grew up in Marble Falls. Angela gave birth to the couple's second child, April 10. They announced the news of baby boy Enzo's arrival on Easter—what would've been the final round of the Masters.
Estes, whose next tournament on the Champions Tour starts July 31 in Michigan, helped organize some of the Austin events. He said the biggest gathering was a match play tournament won by Kristen Gillman, a second-year pro and the two-time U.S. Women's Amateur Champion who played at Lake Travis High School. Gillman was back in action last weekend, finishing third at the Texas Women's Open.
"It was pretty cool," Estes said. "There was no purse, no sponsors. You could do a little side bet if you wanted to. It was a structured tournament, all of us want to win it."
Rich Beem, who won the 2002 PGA championship, also spent more time in Austin because of the pandemic. COVID-19 curtailed two of his livelihoods. He's a golf analyst for Sky Sports, which is based in London. Beem probably won't be able to join Sky Sports again until July.
And he also was working towards his debut in the Champions Tour. He hits 50 in August, but said he likely won't be playing golf full time until October.
He kept his game in good shape competing against all the other pros who were sidelined here.
"It was a way for guys to get together, reconnect, play some golf," Beem said. "I think what the best players do is test themselves and they want to play against the best and see where they stack up. You've got to push yourself."
Beem also used his social media accounts to help raise money for the PGA's Golf Emergency Relief Fund. The fund was used to help out golf course pros or other employees who couldn't work because of the coronavirus.
The Schwab Challenge could be one of the most-watched golf tournaments of the year because it's the first in three months. The field expanded from 120 to 148 and every big name in golf outside of Tiger Woods is set to tee off Thursday morning.

Fans, however, won't be allowed on the course. It'll be televised, but the PGA severely restricted the number of journalists on the course, approving only 23 from 15 media outlets. Pre-pandemic, there would be more than 300 journalists.
The three-month break may favor another golfer with Austin ties, Jordan Spieth. He spent most of his time in Dallas during the pandemic, but as a former Texas Longhorn star, he maintains close ties to Austin. The former world No. 1 golfer now has plummeted to outside the top 50 and is hoping the mandated break will help his play in Fort Worth.
"I looked at it as a big-time opportunity for myself, and I didn't take it lightly," Spieth told reporters in Fort Worth. "I was certainly grateful for the time. Certainly it's not a positive situation in general, but for me personally, I tried to look at how I can make this an advantage to myself."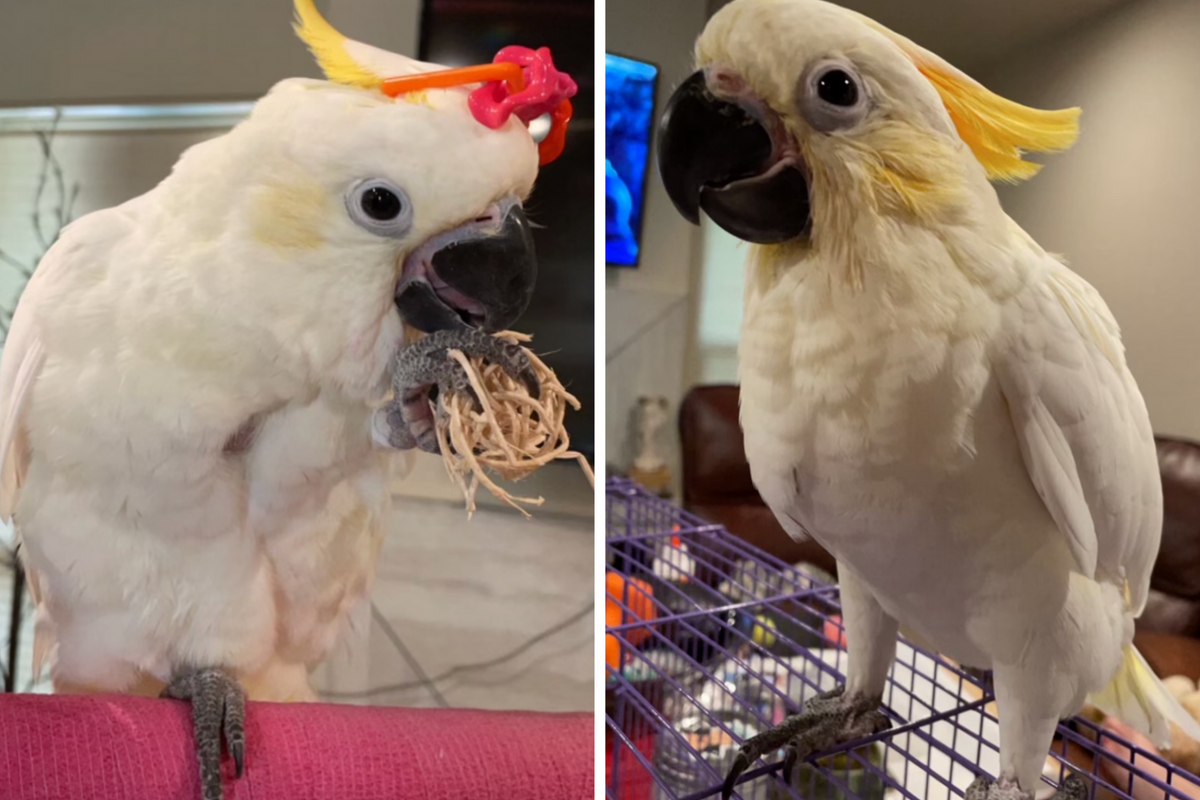 A big-money bird has been stolen from a northwest Austin pet store.
Kelsey Fernandez, the owner of a $6,000 sulphur and citron-crested cockatoo named Lemon Grab, said the emotional support animal was taken from the Gallery of Pets store, around closing time on Sunday.
"I've struggled with mental illness my entire life, and ever since I got him I've been doing so much better," Fernandez told Austonia.
The $6k cockatoo is young and will starve unless he is fed by hand, Fernandez said.
In a surveillance video, a man appears to have something under his shirt as he and two others exit the business around the same time the store believes that Lemon Grab was stolen.
Fernandez said a report has been filed with the Austin Police Department with an $1,000 reward for his return.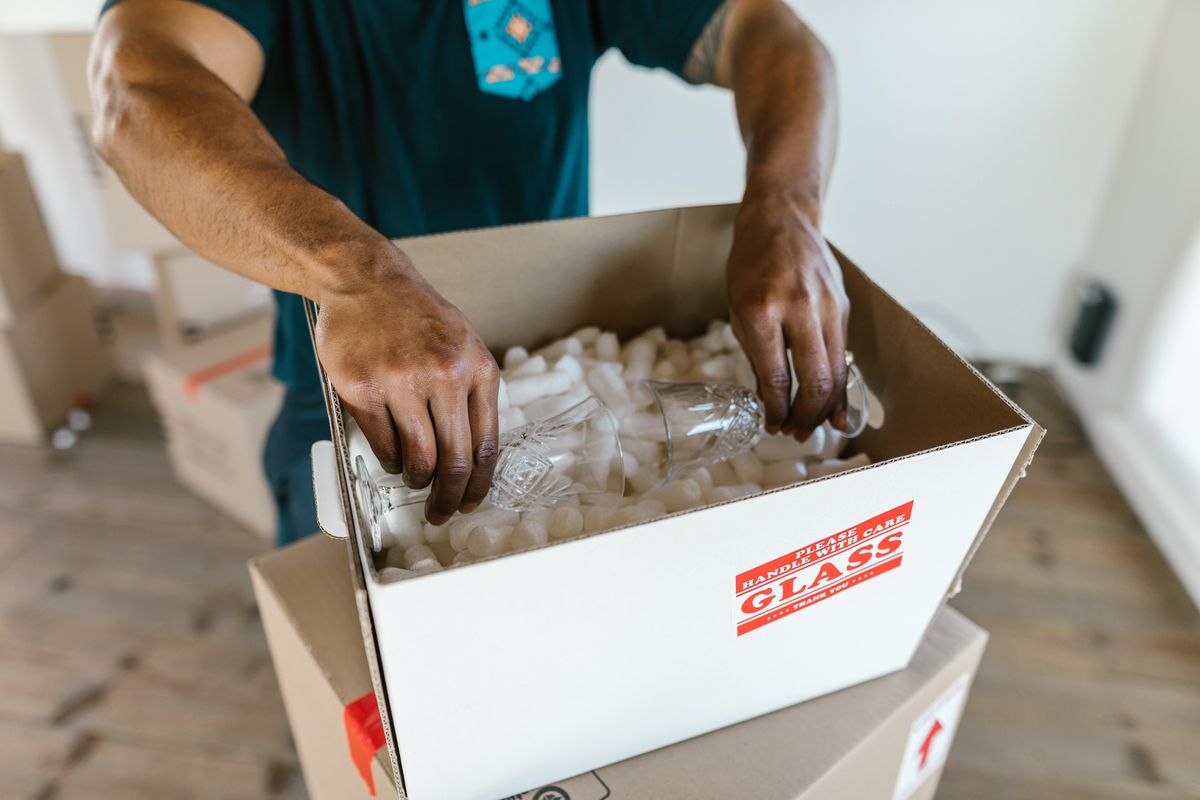 Introverts and personal space lovers may not want to make the move to Austin anytime soon: The Texas capital saw a bigger increase in one-bedroom rent prices than almost any other U.S. city in April, according to a Rent.com report.
Austin's one-bedroom rent has more than doubled—a 112% increase—from April 2021 to 2022, the report said. Only Oklahoma City saw a higher year-over-year increase with a 133% jump.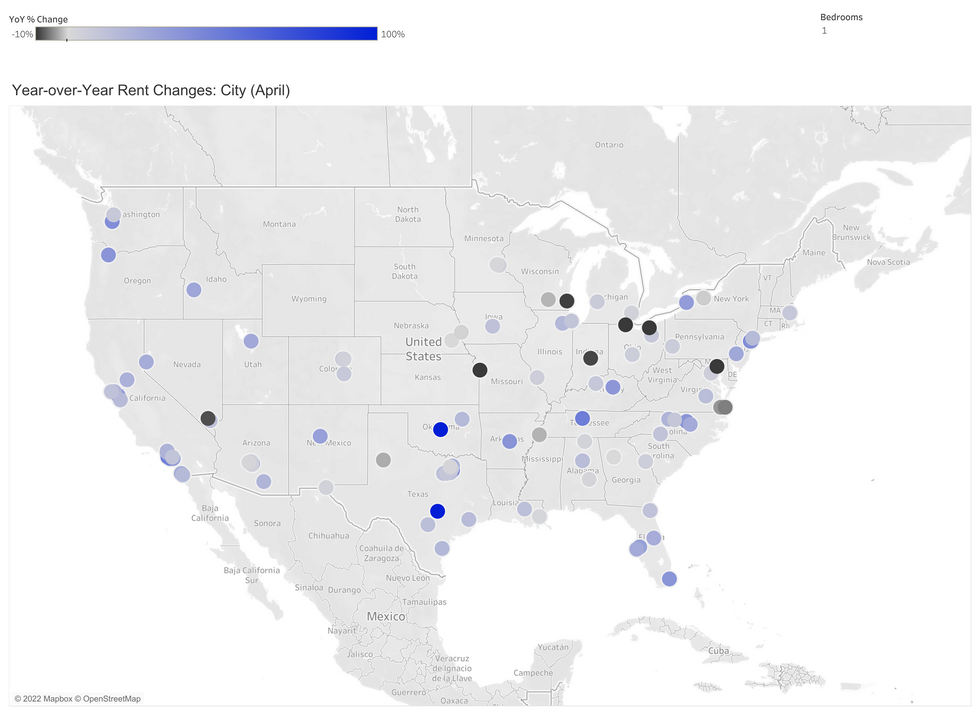 Austin also had the fourth-highest increase in two-bedroom rent, with a 50% increase in the past year. The city joined a nationwide trend where rents were up 8.3% year-over-year across the U.S, a trend exacerbated by a 6.2% increase in inflation in the same time period.
But "not everyone is experiencing inflation the same way," Redfin Deputy Chief Economist Taylor Marr said in the report, and a brunt of the load has gone to cities with more move-ins. While over 90% of state rental markets increased in the last year, that jump was seen most in Sun Belt states, including Texas, Arizona and Florida.
Even with breakneck increases in rent, however, Austin's rent prices still haven't cracked the top 10: the city's one-bedroom apartments are the 12th most expensive in the nation with an average price of $2,918. Meanwhile, its two-bedrooms fall behind Texas cities Frisco, Dallas and Plano and come out 34th on the list with a $2,302 average monthly rent.