Get connected with our daily update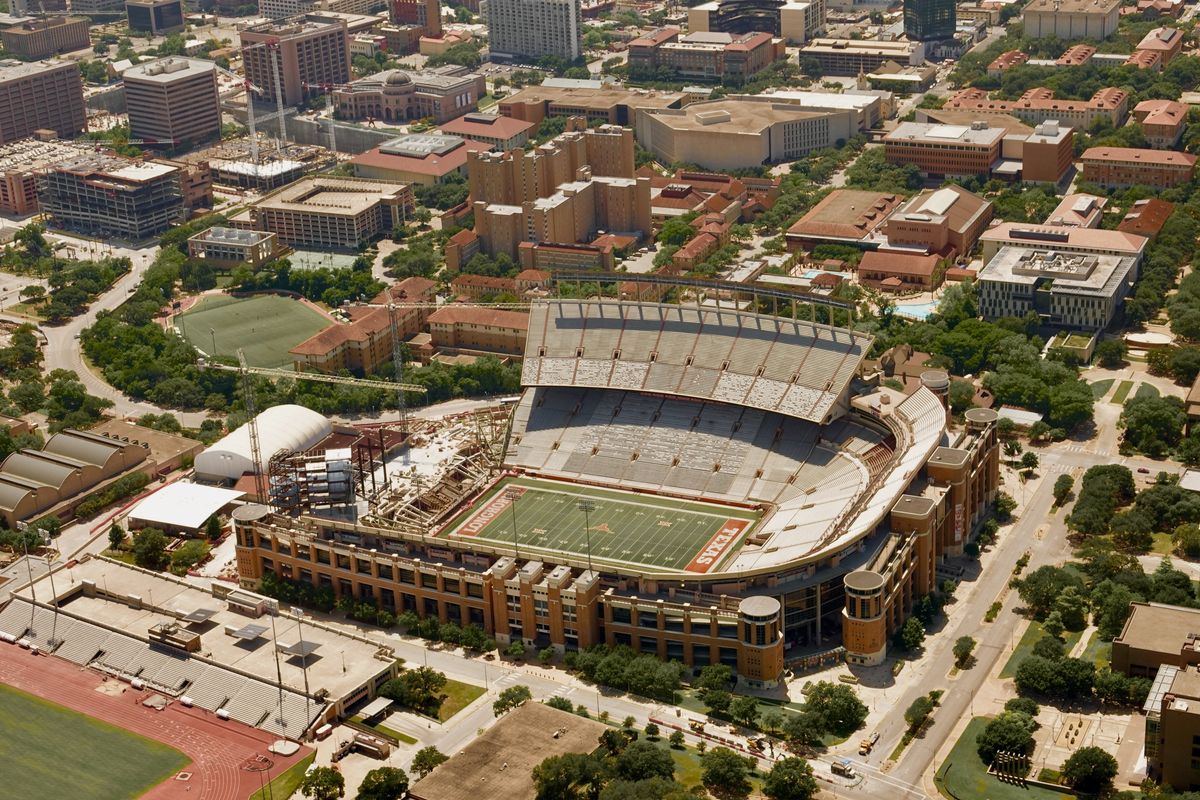 (Austonia staff)
Chris Del Conte, the always-upbeat University of Texas athletics director, is confident there will be Longhorn football this fall.
"I'm fully optimistic," Del Conte said Tuesday in an interview with Austonia. "There will be football at DKR [Memorial Stadium] this fall."
---
But as of mid-May, the UT AD has no firm answers on what sort of impact the ongoing coronavirus pandemic will have in September. UT's season opener against South Florida, Sept. 5, still is on the calendar.
All Del Conte can do is plan for every scenario, whether that means robust business-as-usual for an athletic program that generated nearly $224 million in revenue last fiscal year; playing a modified schedule with or without fans in the stands; or a doomsday fall without football, the sport that pays most of the bills.
Del Conte said he has four committees working on issues relating to the athletes, staff, the games and game management when or if they're played. If football happens, chances are other fall sports—mainly women's volleyball and soccer—also will receive the go-ahead.
On March 12, the NCAA canceled all college sports competitions for the spring. Individual leagues, like the Big 12 and Southeastern conferences, then told schools that football teams couldn't conduct the traditional 15-session spring workouts that usually end with a giant scrimmage. The leagues also dictated how much interaction coaches could have with athletes, most of whom moved home after campuses closed. The restrictions will be reassessed by May 31.
As parts of the country are starting to reopen, so, too, is the sports world, with professional baseball, golf and basketball moving toward limited reopening.
So what about college football, which is celebrated across the state? There already are some parameters being set.
NCAA president Mark Emmert said last week he doesn't think football will be played at schools if campuses aren't open this fall.
"All of the commissioners and every president that I've talked to is in clear agreement," Emmert said in an interview posted on the NCAA's Twitter account. "If you don't have students on campus, you don't have student-athletes on campus. That doesn't mean it has to be up and running in the full normal model, but you've got to treat the health and well-being of the athletes at least as much as the regular students. So if a school doesn't reopen, then they're not going to be playing sports. It's really that simple."

Del Conte said UT will be open this fall.
Texas A&M chancellor John Sharp told the Texas Tribune last week that Aggie students will be able to return to campus for fall classes—and football. Baylor and Texas Tech also are planning on reopening.
Coaches have indicated that in order to play football in the fall, the teams would need about six weeks of practice time. There would be about two weeks of orientation, or what the team missed in spring practices. The remaining time would be considered preseason training camp.
That means if the season is to start on time, players would have to be allowed back by mid-July.
Meanwhile, athletic directors are working on social-distancing plans for the games.
Texas A&M athletic director Ross Bjork, in a teleconference last week, said he's working on the following questions:
"How do we make people feel comfortable? What does social distancing look like, you know, come the fall? What are all the best practices and protocols that are out there? All those things are on the table, and we're constantly going through them, and again, these things are all fluid. The good thing is we do have time to make those decisions."
Del Conte said any plans are fluid, depending on how well the virus is controlled. But in mid-May, there is the luxury of time.
"We're not making any rash decisions at the University of Texas," Del Conte said. "We have an optimistic view, we'll be here in the fall."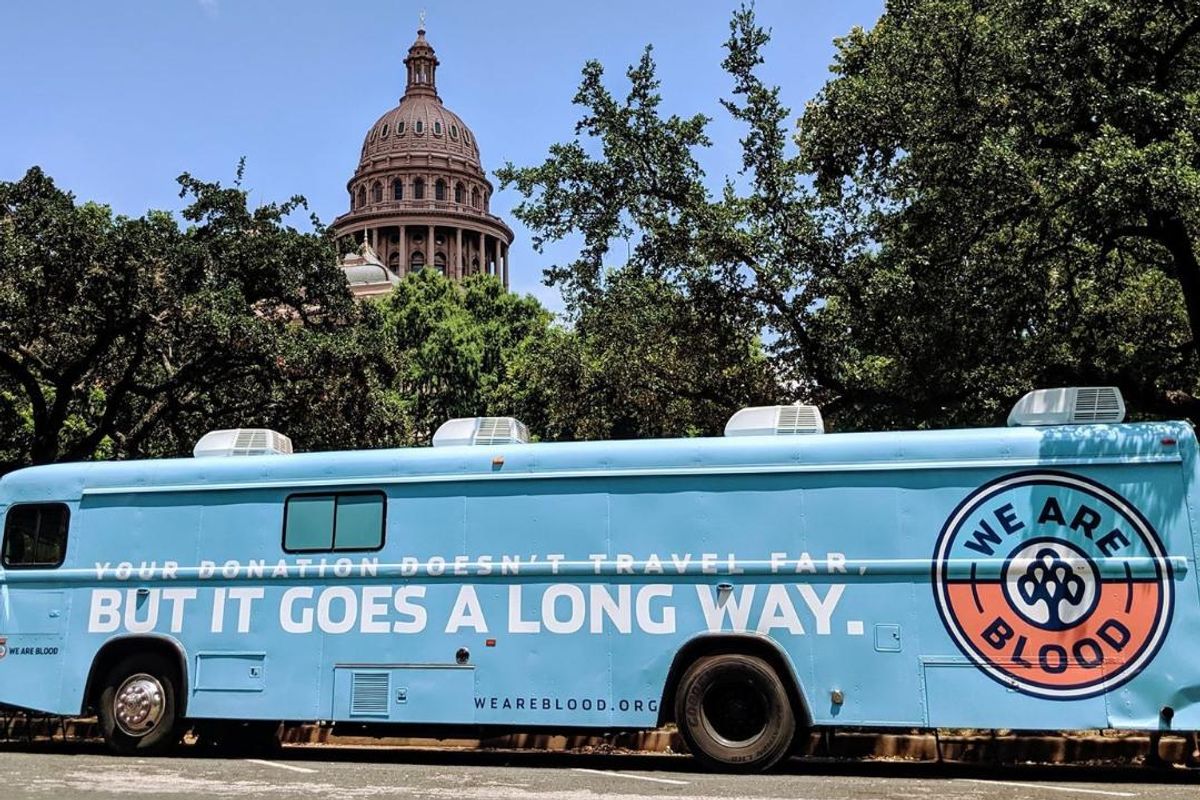 Communities are rallying together after an 18-year-old shot and killed 19 students and two teachers at Robb Elementary School in Uvalde, Texas.
Funds from organizations all around the state–including from Austin's own Los Verdes–are being raised to support families affected by the tragedy. Here's how you can help.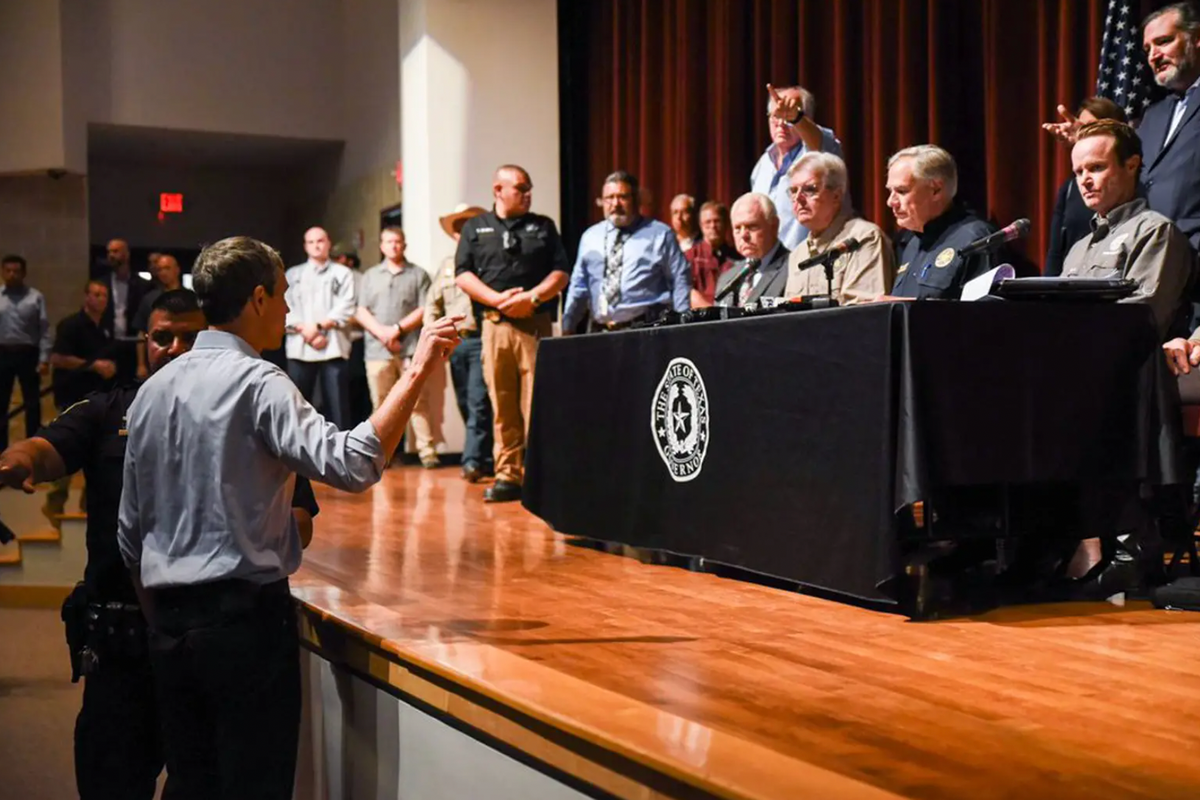 By Patrick Svitek
Beto O'Rourke caused a dramatic scene on Wednesday when he angrily confronted Gov. Greg Abbott at his news conference about the Uvalde school shooting, yelling, "This is on you."
After Abbott was done giving his initial remarks, O'Rourke approached the stage and told Abbott he was "doing nothing" to combat gun violence. He said the Uvalde massacre, in which a gunman killed 19 children and two adults, was "totally predictable."
Some of the Republican officials onstage with Abbott quickly denounced O'Rourke, telling him to go away. Another man onstage used expletives to criticize O'Rourke for interrupting the event. O'Rourke was eventually escorted away amid the unruly scene.
"I can't believe that you're a sick son of a bitch that would come to a deal like this to make a political issue," Uvalde Mayor Don McLaughlin told O'Rourke at one point.