Get connected with our daily update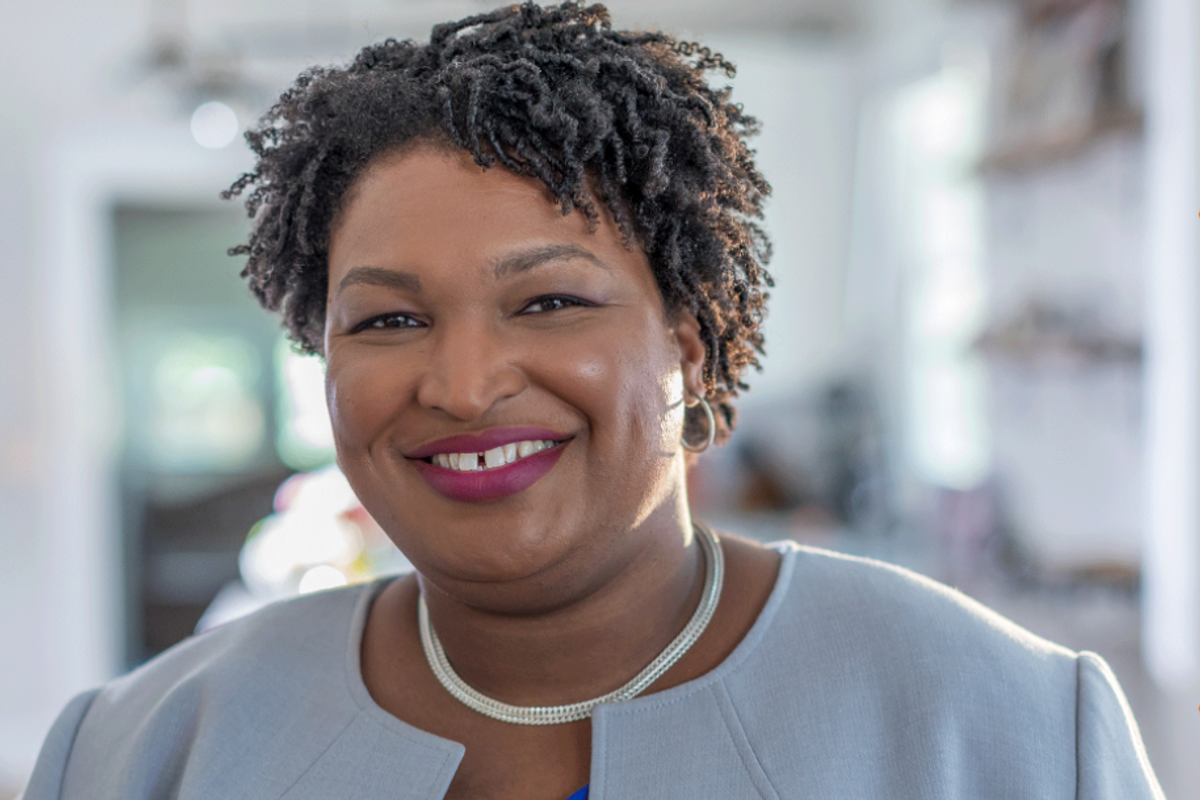 SXSW 2021 is all about the future and how we, as American people, can change it for the better. UT alumna and New York Times bestselling author of "Our Time is Now: Power, Purpose and the Fight for a Fair America" Stacey Abrams is tackling that goal in the form of representation and free civic engagement.
---
Voting rights activist and politician Stacey Abrams' and science fiction author N.K. Jemisin took the SXSW virtual stage on Tuesday. Abrams' keynote had a surprise beginning from musician and queer icon Janelle Monáe, who performed her song "Turntables" with a heartfelt message to Abrams, who Monáe said made her proud to be a Georgia voter.
Abrams and Jemisin declared themselves big fans of each other's work—Jemisin said she was internally "fangirling." Abrams said that Jeminin's "street cred among the Abrams clan is high."
Though the session was cut short by technical issues, Abrams, who served as a Georgia state representative for 11 years and seven as minority leader, said her mastery of storytelling intertwines with politics because she is able to give people a reason to engage.
"It's all about telling a story, but you have to center the voter, center the citizen, center of the person in that narrative. If it's about someone else, and they can't see themselves either benefiting from or being victimized by, then you give them a reason not to pay attention," Abrams said. "I've always tried to make my work about centering the communities that need to be heard, especially those who are never part of the narrative, unless they are seen as the villain or as an impediment to other success. By centering mentally those communities, essentially those narratives, create space for other people to tell better stories by going to the polls by being involved by being civically engaged."
Growing up "a daughter of the South," watching her neighbors fly confederate flags signifying the war to enslave her ancestors, Abrams said her responsibility is to fight for her right to be heard. Fair Fight, the organization Abrams started in 2018 to fight voter suppression, empowers others to do the same.
Abrams and Fair Fight engaged more communities of color to vote in 2020 than ever before in Georgia's history. During the election cycle, Abrams proudly said they elected the first Jewish Senator and first Black Senator from Georgia and were promptly hit with more than 50 bills trying to undo equal voting rights access.
"We did it by telling them a story about their power, that if they wanted relief from COVID, if they wanted access to voting rights, if they want criminal justice reform that is real, if they want policing reform, these are the things they need to do," Abrams said. "They need to show up to vote, they need to make a plan to bring their families—they listened."
When Abrams lost her run for governor in 2018, she learned that she needed to do better, be faster, get stronger, but when there has only been two Black woman senators and no Black woman governors, she found herself getting a question that she feels white men don't get asked:
"Are you qualified?"
Abrams said she knows that Black people occupying space in 2021 requires audacity and giving up allows the false narrative that she is somehow lesser continue.
"There is absolutely a discomfiture with the audacity of black minds, the audacity of people of color, thinking we belong in spaces, declaring we deserve to have access," Abrams said. "I was chastised for refusing to demur and pretend that I didn't have the capacity to do the job because I don't have the title and the positions that the people were used to seeing have."
Using a narrative she teaches to fifth graders, Abrams explained the hurt that voter suppression causes to close out her session: A law bans peanut butter and jelly sandwiches at school but that is Tommy's favorite food. Tommy brings a PB&J sandwich to school and gets caught, so now there is a law that says his parents must go to jail. Who has the right to decide whether or not PB&J sandwiches are allowed?
"We have to follow the bill, we have to understand that there are going to be the cashew farmers who want to take down big peanut, because there are peanut farmers who understand that losing peanuts will mean that the butters become more expensive," Abrams said. "We have a governor who has to decide if she will sign that bill or not. It is the right of voters to decide whether peanuts will rise again or if cashews will become the nut for the future."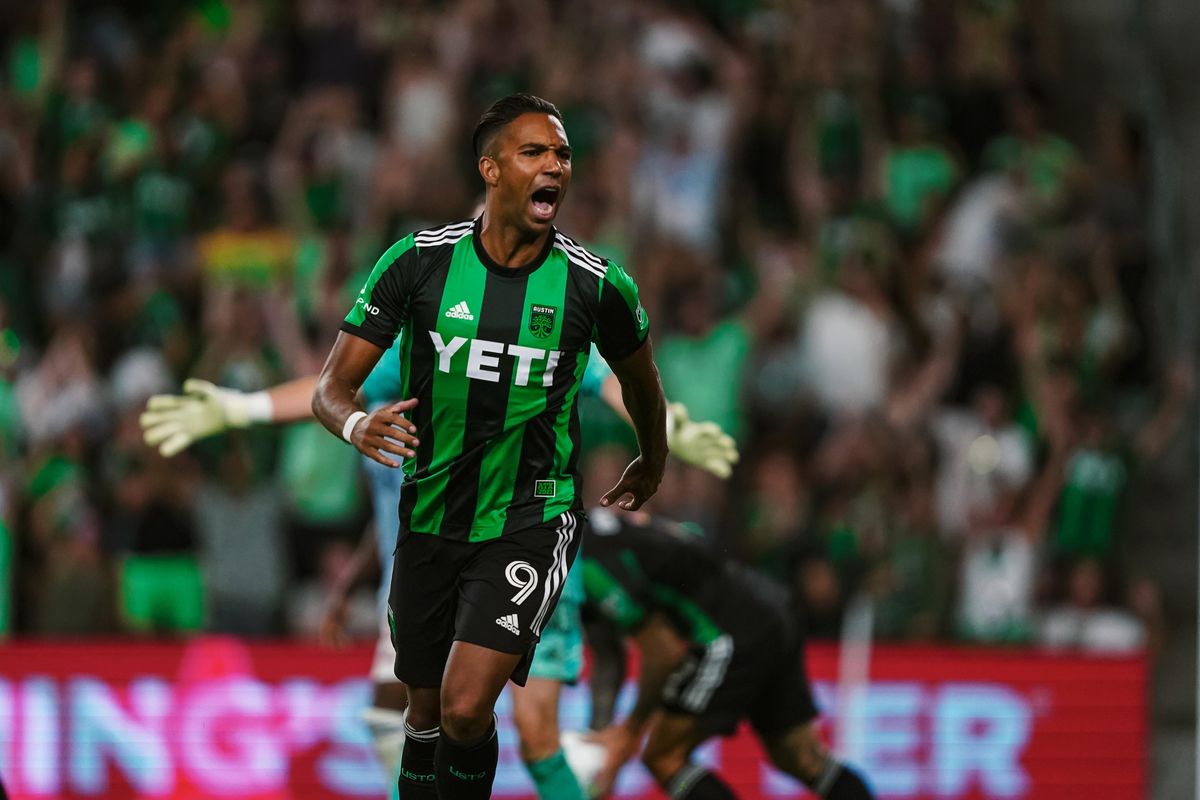 Despite a 2-0 deficit, there was a pot of gold for Austin FC after all as it celebrated its annual Pride Night with rainbows and a 2-2 comeback draw to FC Dallas Saturday night.
After three FC Dallas losses last season, the Dallas derby draw marks the first time Austin FC has tied against its Copa Texas rival. Austin continues to edge over FC Dallas as it sits at 3rd in the MLS West.
Here are the biggest takeaways from the match:
A somber start
¡Ya Basta! Enough! End Gun Violence. #uvaldestrong

📷 @arubiophotospic.twitter.com/3PiVdTPtik

— Los Verdes (@LosVerdesATX) June 26, 2022
Decked out in colorful hues for LBGTQ+ Pride, Verde fans started the match on a somber note as they held up banners to take a stand against gun violence before the match.
As the national anthem began, fans held up banners with the names of each child that was killed in the Uvalde school shooting and a plea to "end gun violence."
The supporters' section was also dotted with Pride flags and a "Bans off Our Bodies" banner in protest of the Supreme Court's decision to overturn Roe v. Wade.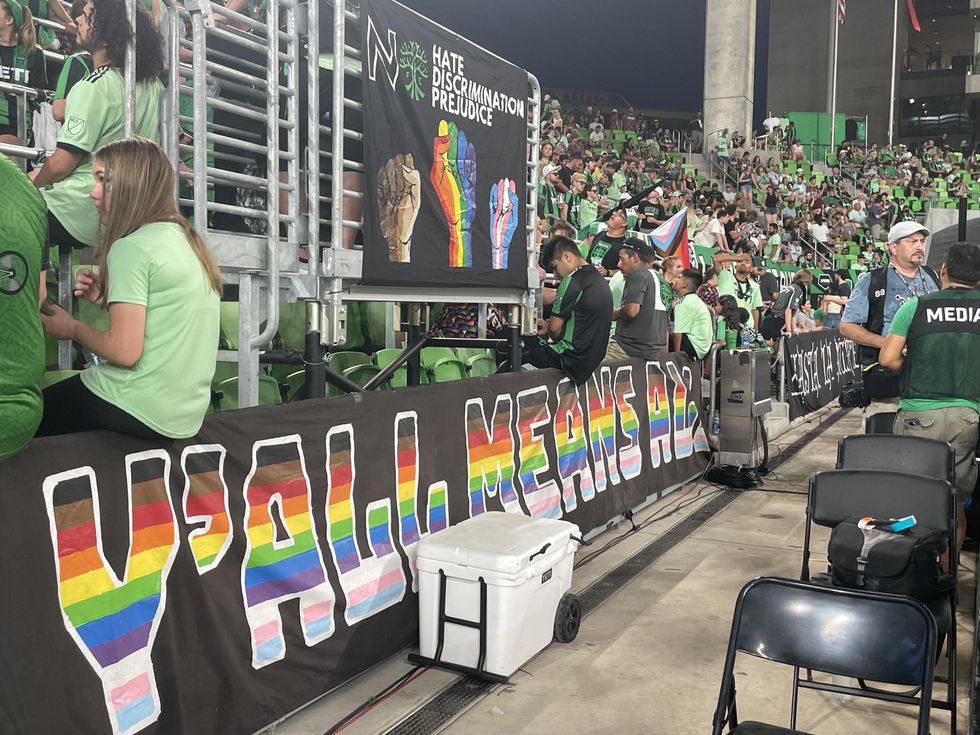 (Claire Partain/Austonia)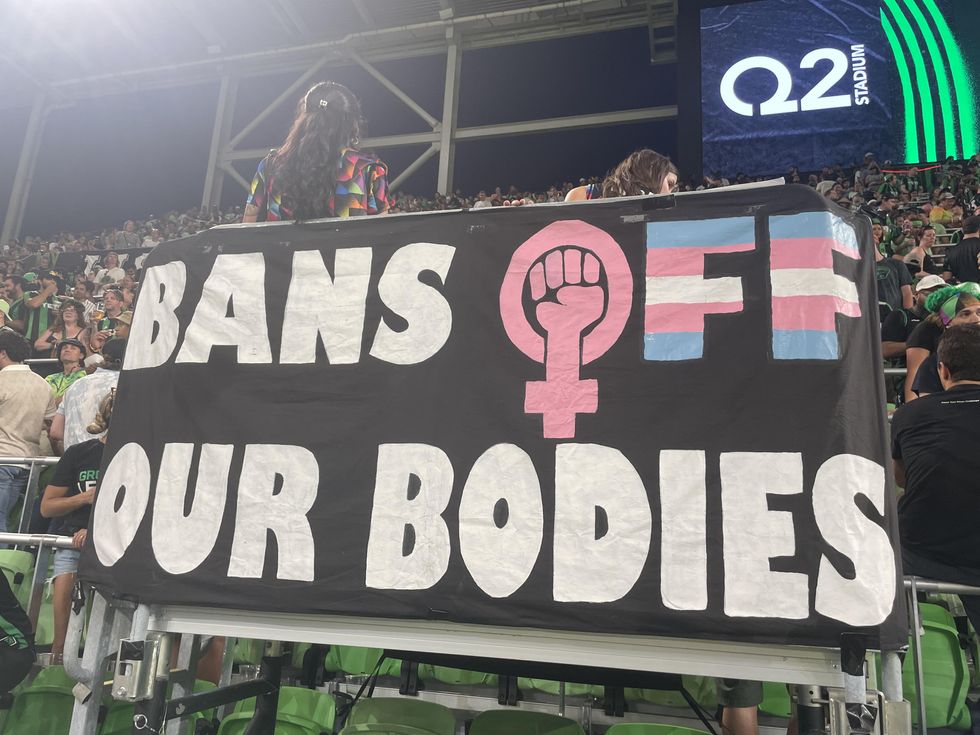 (Claire Partain/Austonia)
FC Dallas earns a 2-0 lead
Paul Arriola is there to put it away and put @FCDallas ahead! pic.twitter.com/Z4AMmM6lp3

— Major League Soccer (@MLS) June 26, 2022
That sober tone continued onto the pitch. With midfielder Daniel Pereira's absence due to a red card, the Verde and Black lost two goals to FC Dallas by the 70th minute of play.
FC Dallas played it sneaky for the first half of the match, giving Austin FC plenty of room to hold possession as it waited to strike on a Verde error. That mentality proved dangerous for Austin as Dallas' Paul Arriola took advantage of Brad Stuver's deflection to score the first goal of the night in the 57th minute of play.
Dallas struck once more as Brandon Servant pushed past the Verde line to score the second goal of the match.
Austin FC strikes back
Sebastián Driussi pulls one back!#AustinFC are still in this one. 👀 pic.twitter.com/Yoi0x768jb

— Major League Soccer (@MLS) June 26, 2022
But energy quickly returned to Austin's favor thanks to Designated Player Sebastian Driussi, who scooted past several FC Dallas defenders alongside Moussa Djitte to snag an unlikely first goal for Austin.
A full Verde comeback
Late drama in this Texas Derby!@AustinFC ties it up, Danny Hoesen with the diving header. 😱 pic.twitter.com/Jk2f4fIEXG

— Major League Soccer (@MLS) June 26, 2022
Austin's subs proved deadly as momentum returned to the home team toward the end of the match. A well-placed cross from Nick Lima—and a diving header from a fresh-legged Danny Hoesen—helped the team secure the draw with a second Verde goal in the 84th minute of play.
Hoesen, who was Austin's first starting striker last season, has now scored two goals with the team after a yearlong injury stuck him on the bench.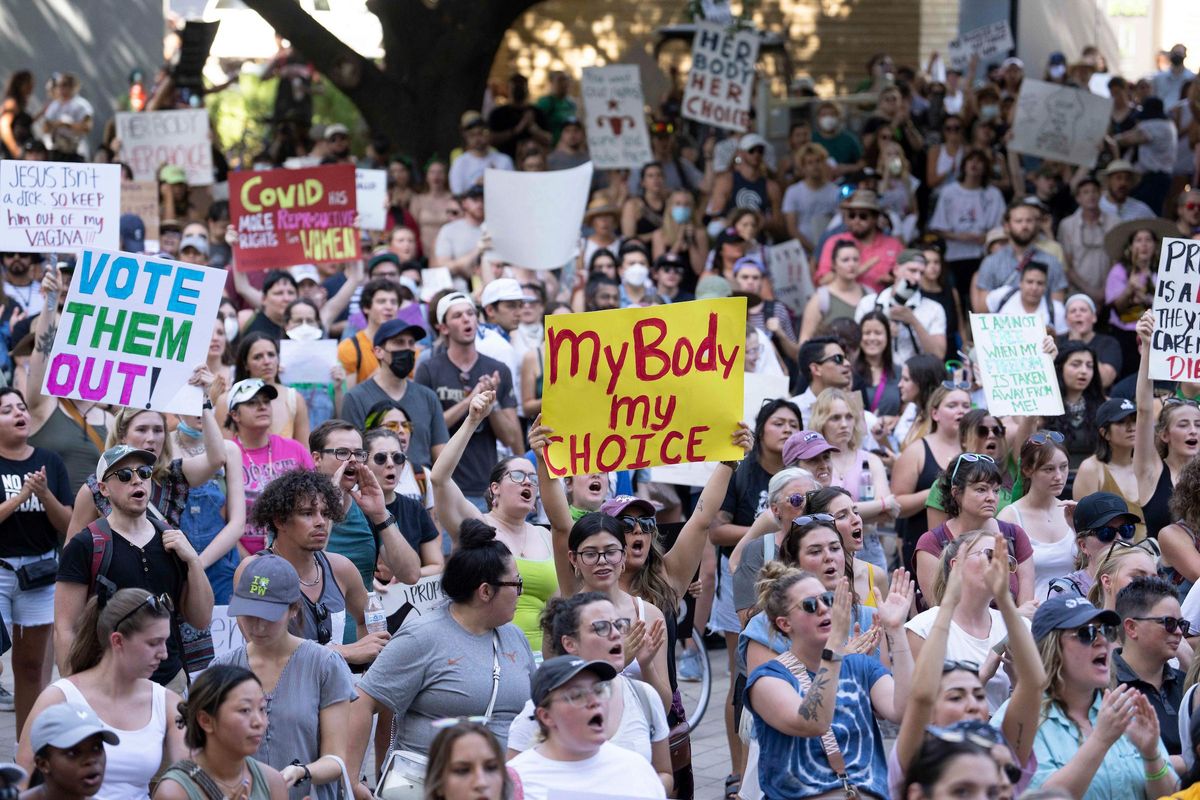 Hours following the U.S. Supreme Court's ruling to overturn Roe v. Wade, the landmark ruling that guaranteed a constitutional right to an abortion, on Friday, about 1,000 people gathered in Republic Square with signs calling for change.
The rally, organized by the group Rise Up 4 Abortion Rights Texas, started at the federal courthouse on Republic Square on Friday at 5 p.m. before the crowd marched to the Texas Capitol. More protests are expected to ensue over the weekend.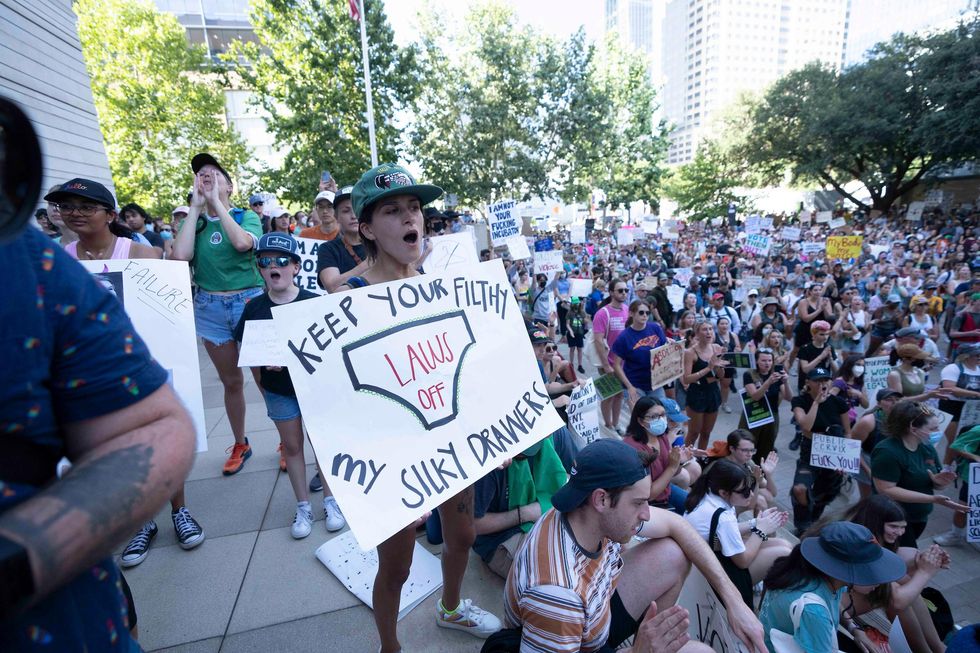 People showed up with all types of signs like Mindy Moffa holding up, "Keep your filthy laws off my silky drawers."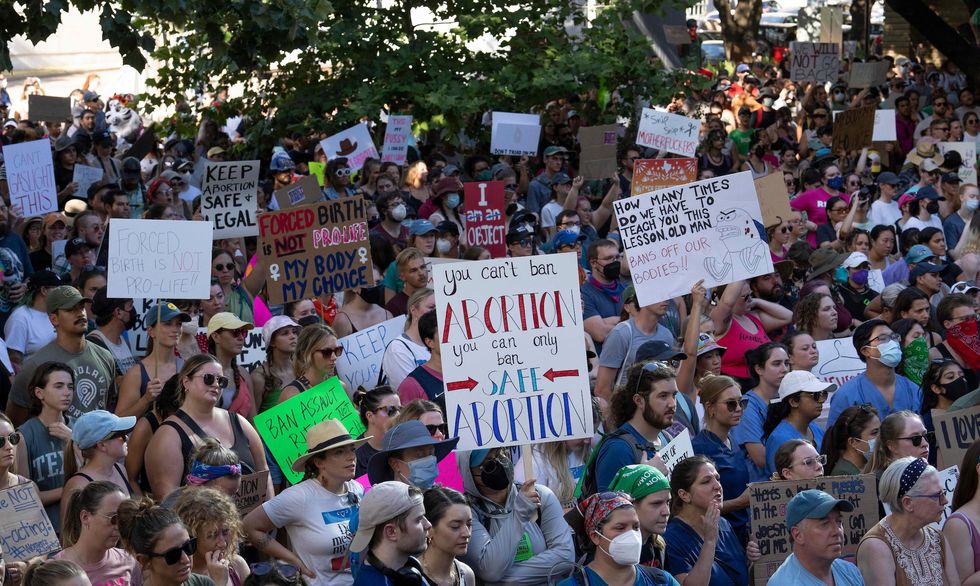 Austin joined cities across the country that saw protests for a women's right to an abortion after the ruling.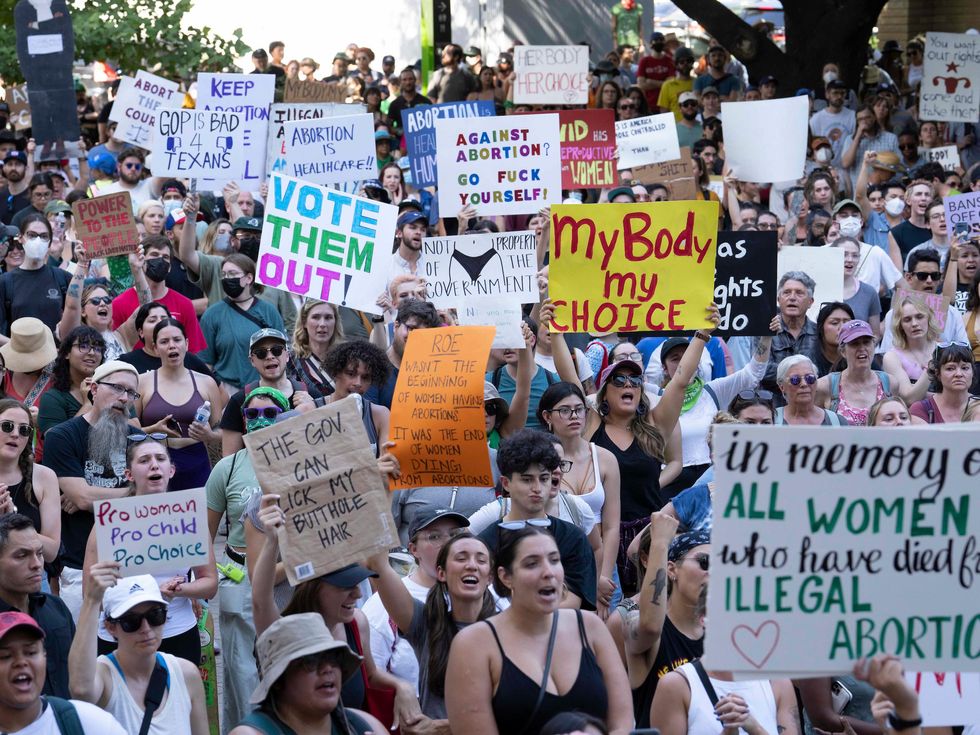 According to a recent UT poll, 78% of Texas voters support abortion access in most cases.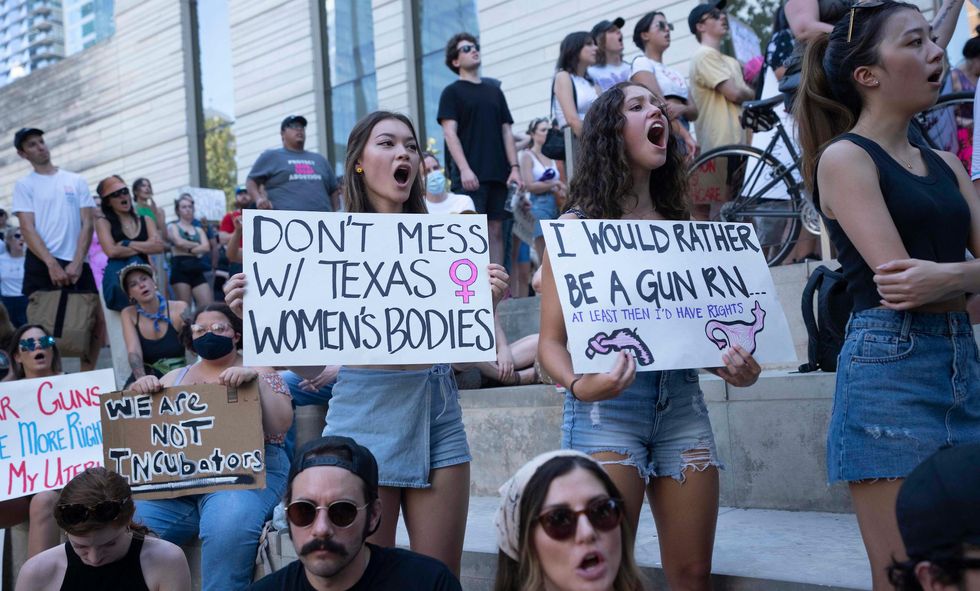 Sabrina Talghade and Sofia Pellegrini held up signs directed at Texas laws. A Texas trigger law will ban all abortions from the moment of fertilization, starting 30 days after the ruling. When state legislators passed the trigger law last summer, it also passed laws for more protection of firearms, including the right to open carry without a permit.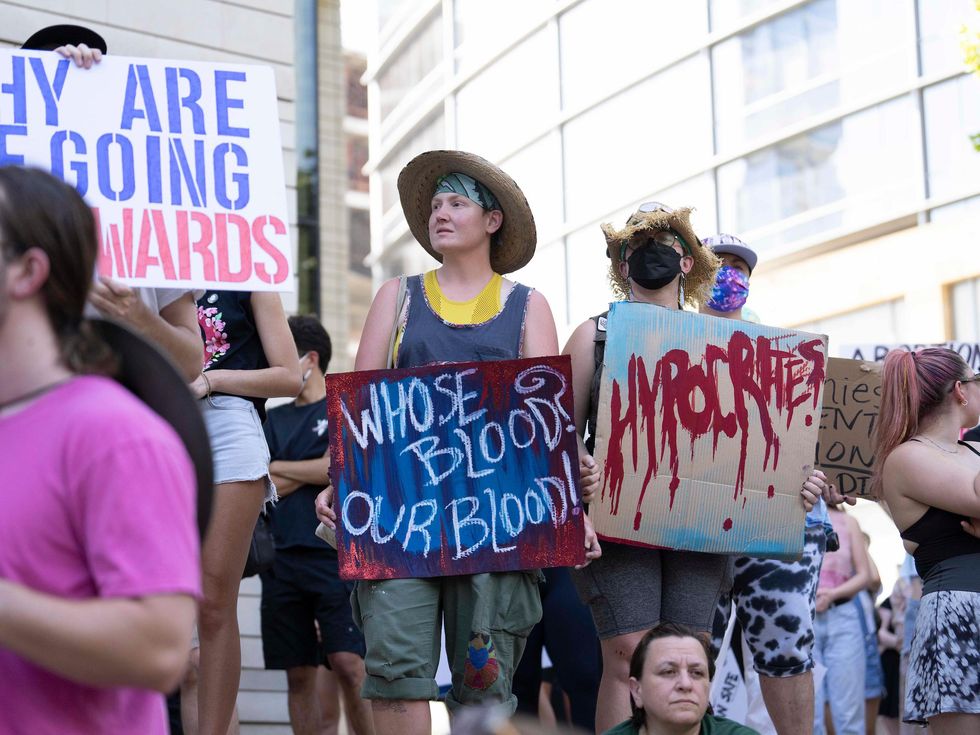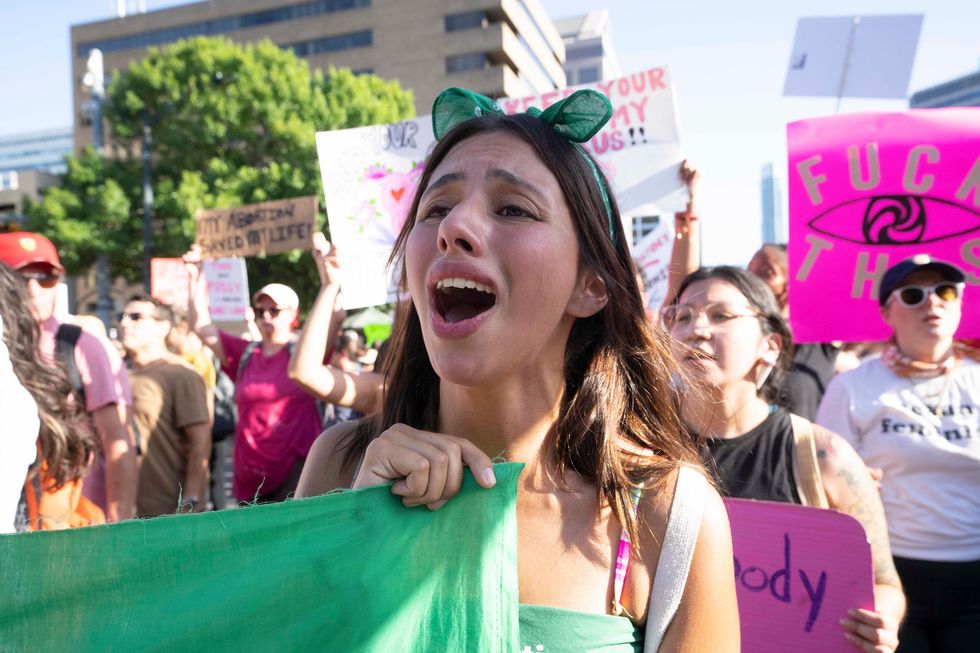 Lili Enthal of Austin yells as around 1,000 Texans marched to the Texas Capitol.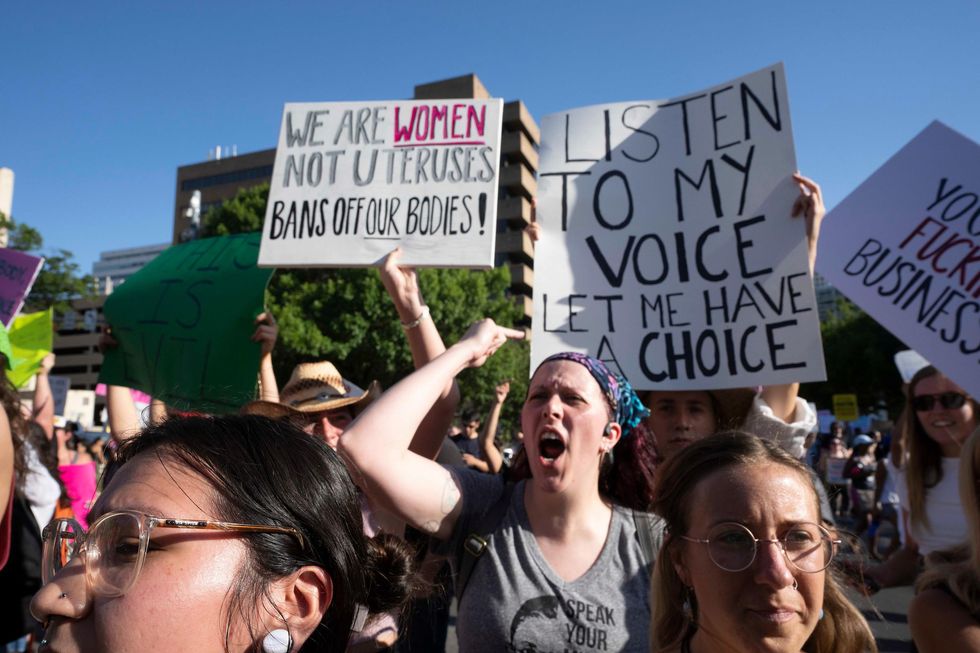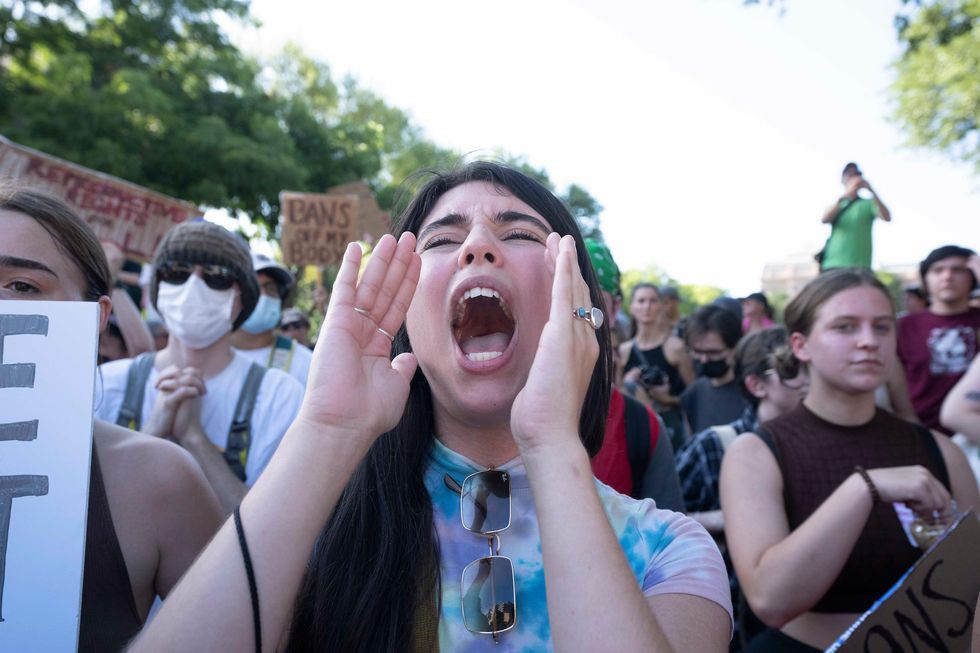 From the Texas Capitol, Zoe Webb lets her voice be heard against the Supreme Court ruling.