Get connected with our daily update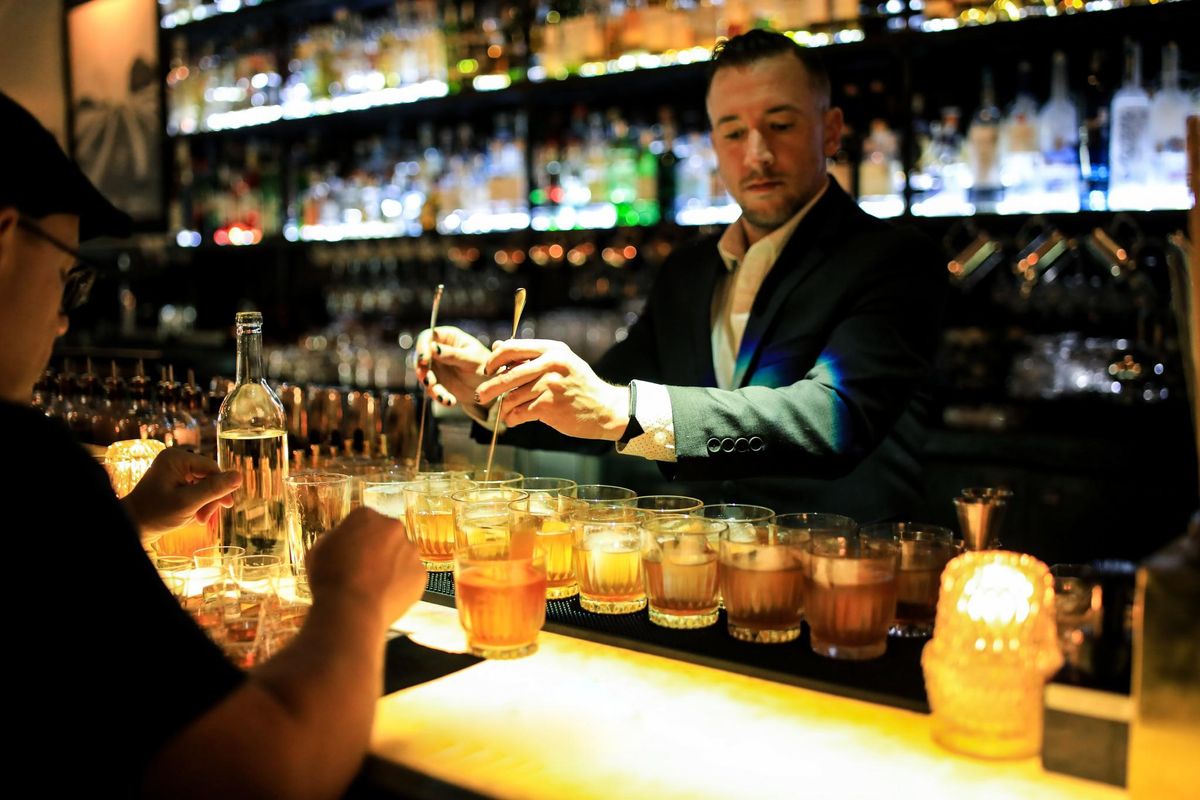 Nightlife is back and better than ever as Austin emerges as an "18-hour city."
---
Austin's tourist and hospitality sectors have seen a surge in revenue showing a complete picture of pandemic recovery, according to the Downtown Austin Alliance's State of Downtown Report, which was released earlier this month.
For 18 hours straight, Austinites are enjoying what the city has to offer, only dropping off between 3 a.m. and 8 a.m.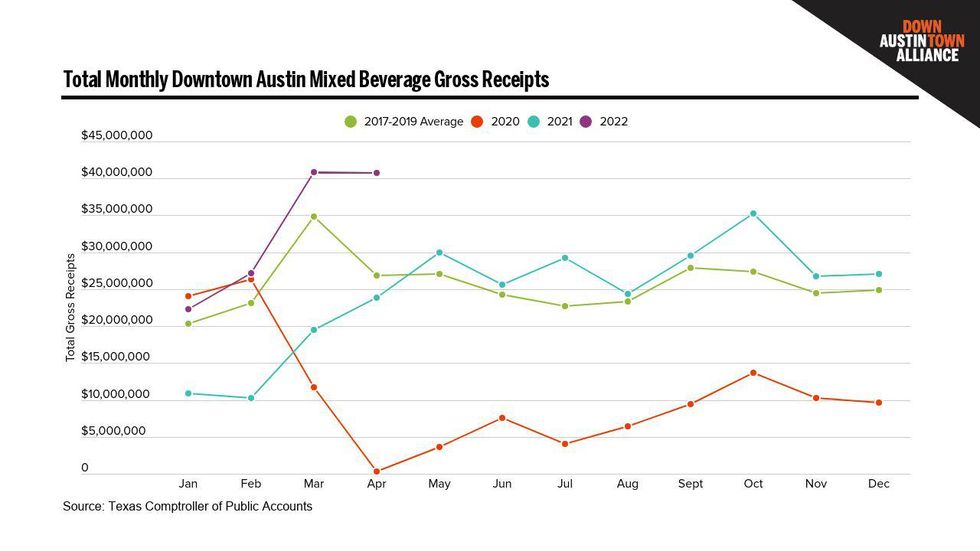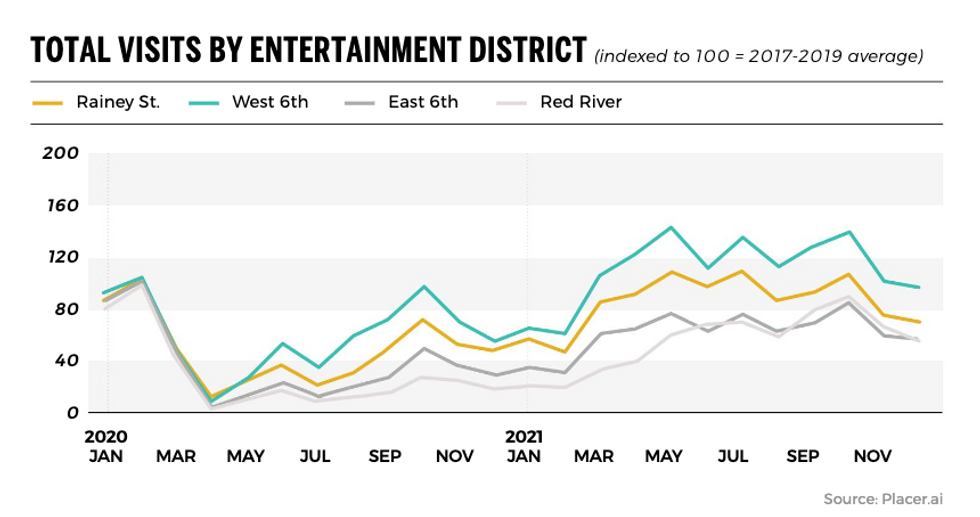 Mixed alcoholic beverage sales downtown reached a record $40.8 million in March this year, nearly matching in April with $40.7 million in sales. Rainey Street and West 6th are neck and neck in terms of sales but the latter wins out in terms of foot traffic; meanwhile, data shows East 6th has become the least popular party district.
The return of nightlife goes hand-in-hand with the recovery of hotel occupancy, which reached 98% of the average traffic from 2017-2019. High hotel prices are also back, reaching $216 of revenue per room in April and $198 in May, surpassing the average from the same time frame.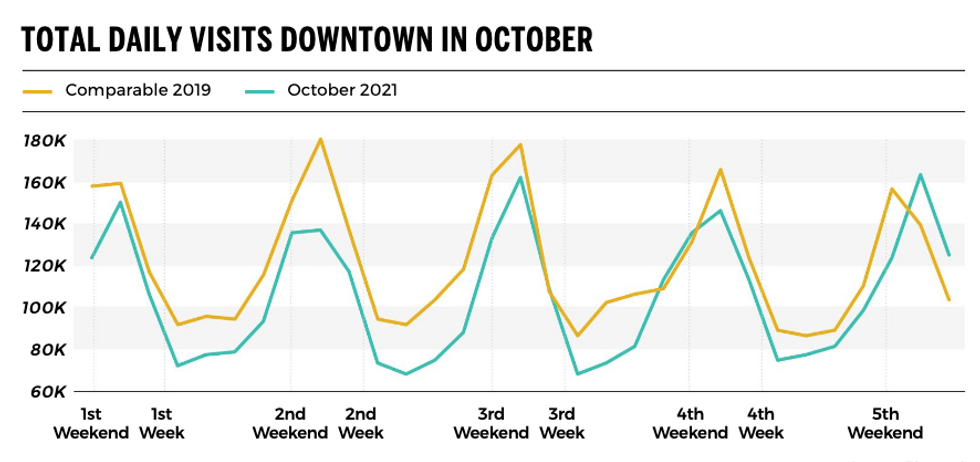 One of Austin's biggest tourism seasons occurs in October, when events like ACL Festival and Formula 1 attract visitors from around the world, a pattern that mirrored previous years in 2021. Tourism tracks through airport traffic as well, which is at an all-time high.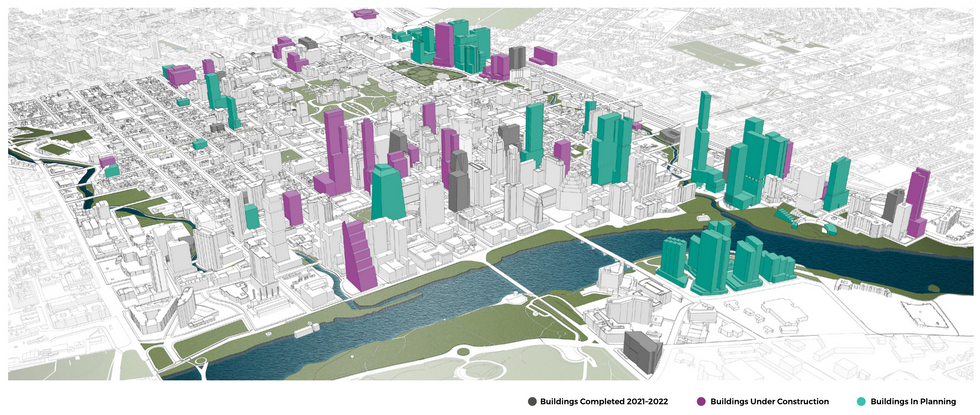 Downtown's COVID-induced need for rentals has also cooled to pre-pandemic levels, with the help of two million square feet of new residential space and another 2,161,727 square feet of office, residential and retail space currently under construction.
However, for-sale housing inventory is still at an all-time low, with fewer than two months of inventory–around 50 listings–in Q4 of 2021.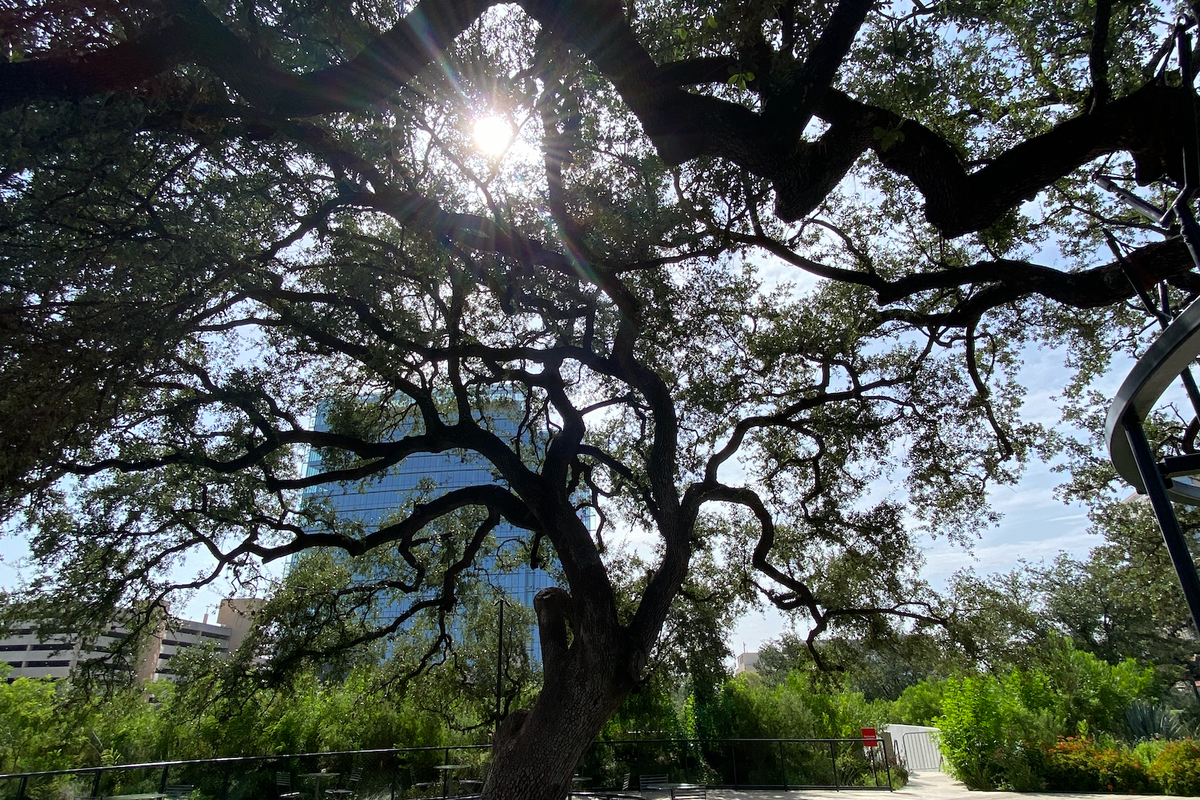 This summer has been the hottest on record for Austin as May, June and now July have broken the all-time record for warmest average temperature.
The average temperature in July was 90.6 degrees, almost a whole degree above the previous record, which was 89.7 degrees in 2011. With 29 days of triple-digit heat in July, the average high temperature for the month was 103.8 degrees.
July 2022 was the warmest July on record for Austin. This follows Austin's warmest June and May on record this year. Drought conditions have helped play a role in the continued above normal temperatures. pic.twitter.com/jjCTAC0KsD
— NWS Austin/San Antonio (@NWSSanAntonio) August 1, 2022
The streak of high temperatures this summer can be attributed to La Niña, a weather pattern characterized by cooling waters across the central and eastern pacific oceans, resulting in warmer and drier conditions across Central Texas.

Additionally, drought conditions have played a role in the above-average temperatures. Only a trace of precipitation was recorded at Camp Mabry for the month of July, according to the National Weather Service. This is the 4th time in history that Austin didn't receive measurable rain in July.
Get ready for more hot days as August is typically the hottest month of the year.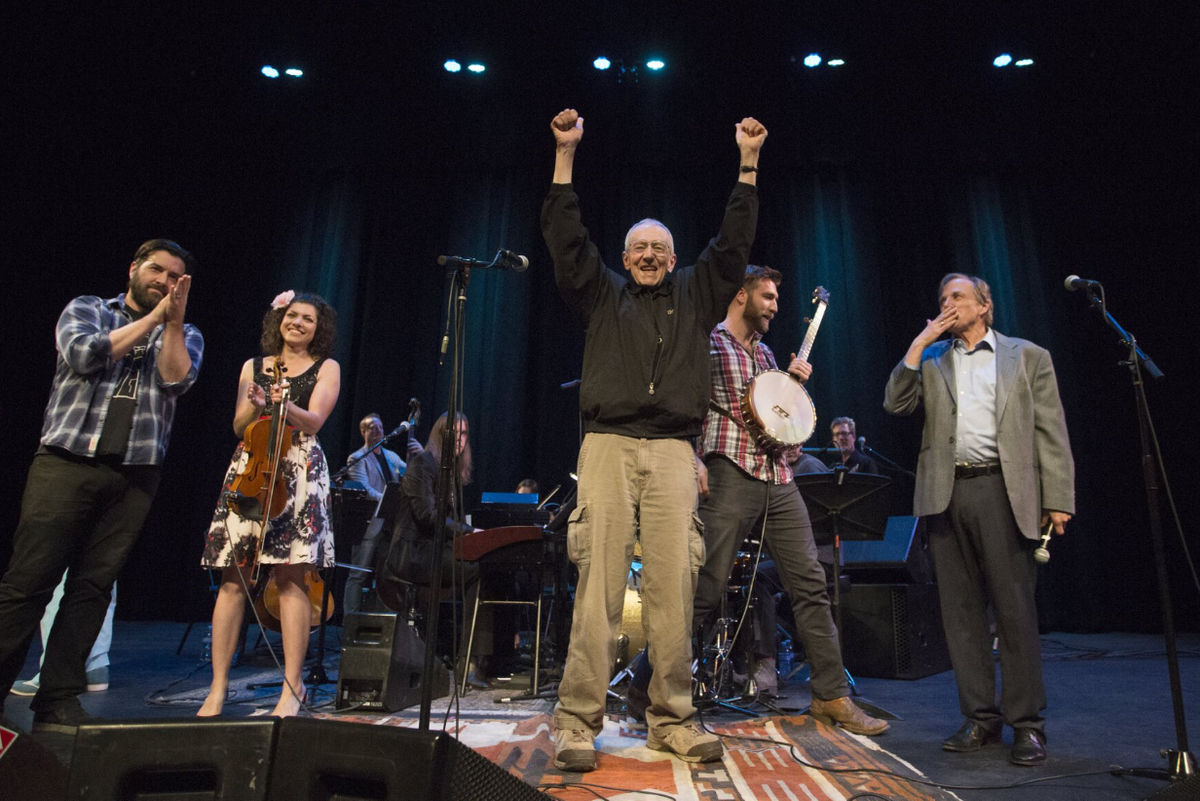 By Mose Buchele
Austin radio icon John Aielli, whose fearless and improvisational approach delighted and polarized listeners for over 50 years, died Sunday at 76.
"He was such a joy to work with, and so important to what the stations have become," KUT/X General Manager Debbie Hiott said in a message to staff.