Get connected with our daily update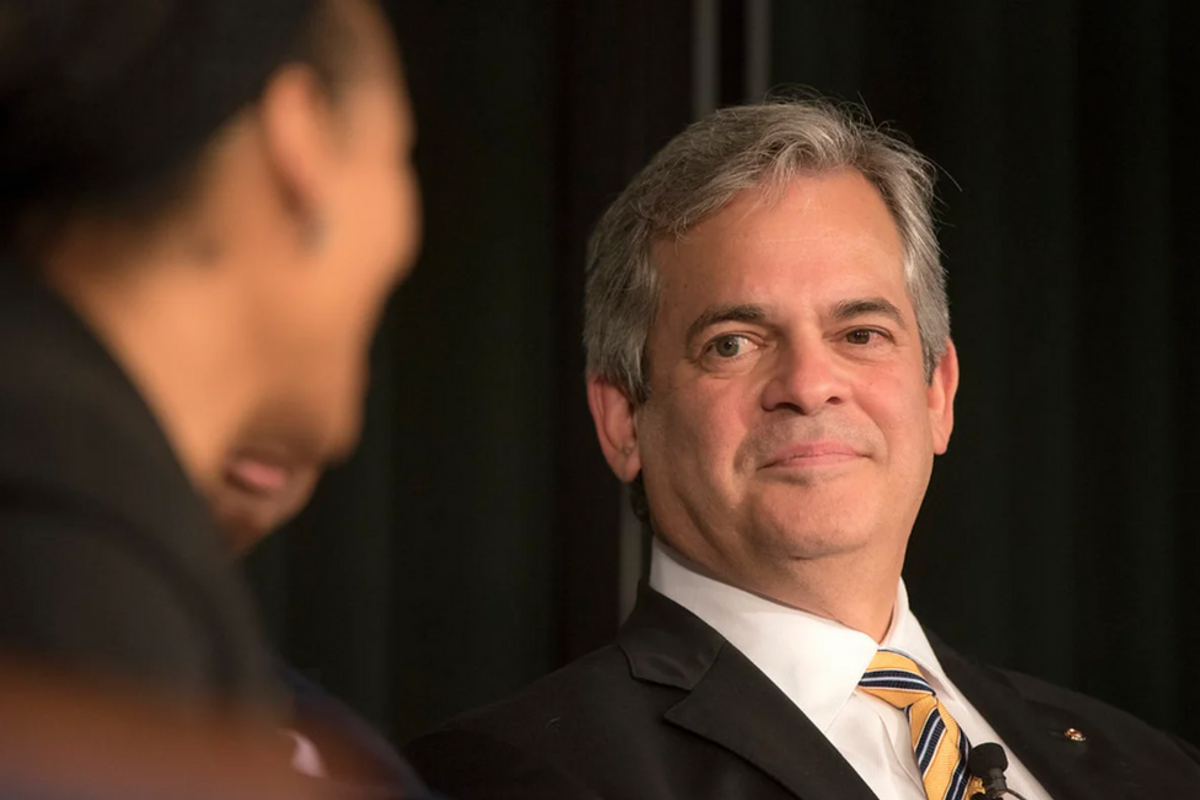 In his second-straight annual State of the City address during the pandemic, Austin Mayor Steve Adler wanted the city to know that Austin is doing well. But he also made a point to discredit what he called "misinformation" surrounding the pandemic, Austin's public safety and his relationship with the Austin Police Department.
---
Adler credited members of the community, including musicians, teachers, small business owners and city council, for keeping Austin's core values alive after a hard year wracked with the pandemic, a historic winter storm and the recent addition of over 200 Afghan refugees migrating into the Texas capital.

"'Keeping Austin Weird' means welcoming, caring for and respecting one another for who they are—even when they are different, even when that means some pedal through downtown in a thong," Adler said.
Adler said the only thing tearing Austin apart is a slew of "alternative facts" regarding the third COVID surge, public safety and homelessness within the city. "Too many feel they are entitled to not only their own opinions but also to their own alternative facts," Adler said. "How do we make sound policy decisions as a community without a shared sense of reality?"
COVID
Adler said that there are "certain undeniable truths" regarding the Delta variant and COVID pandemic: masking can be effective in preventing the spread, and vaccines, which largely keep infected individuals out of hospitals, is one of the biggest solutions to alleviating the strain and death toll on overcrowded hospitals in the area.
"90% of people in the ICUs are unvaccinated," Adler said. "Our hospitals are now using the term 'dangerous' to describe the overcrowding situation they're now experiencing on account of unvaccinated individuals."
Adler doubled down on his plans to help school districts keep their mask mandates and require vaccines or negative tests for city employees.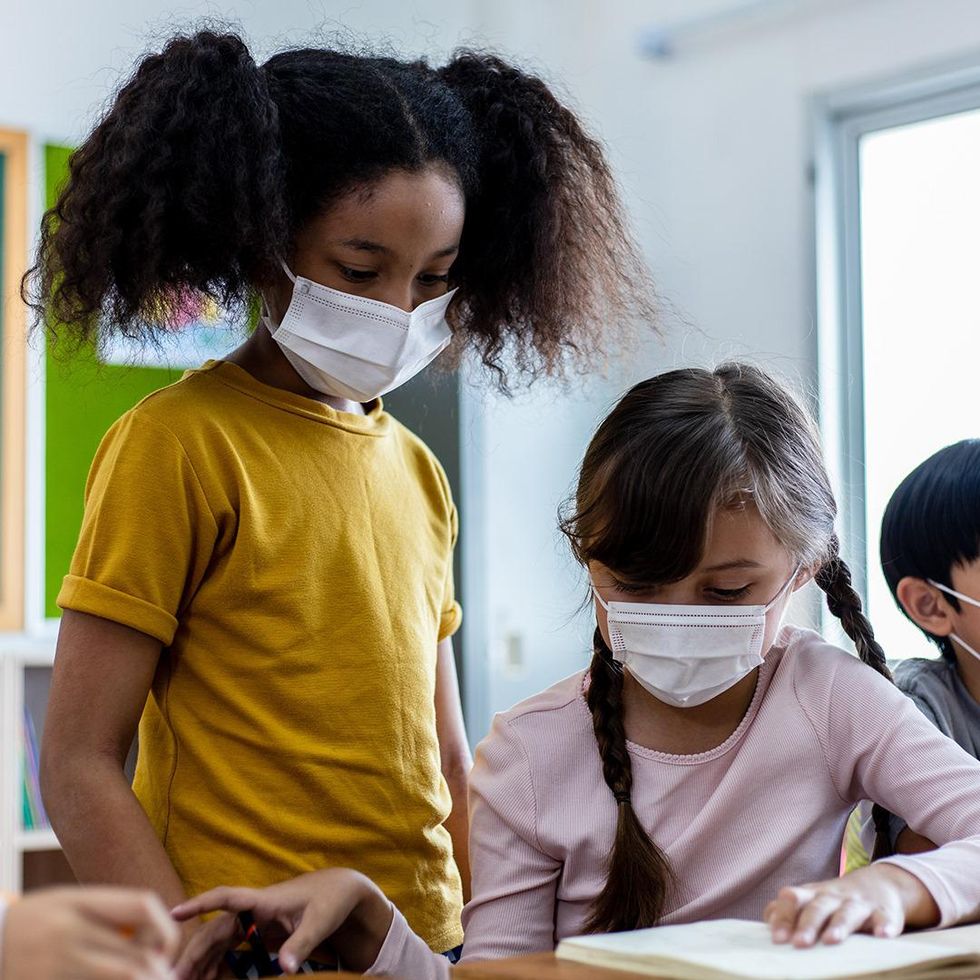 (Pexels)
Public safety
Adler also said that despite misconceptions pointed otherwise, Austin is one of the safest big cities in Texas and nationwide.
"There is a political advantage sought by those creating the false impression that Austin is unsafe," Adler said referring to the advocacy group Save Austin Now. The group is pushing for more police officers per every 1,000 residents that voters will be able to decide on in the November election thanks to over 20,000 certified signatures the group collected. Save Austin Now co-founder Matt Mackowiak responded via Twitter:
Austin has never been less safe.

> Homicides are up 79% from last year's all time record.
>Every violent crime category is up 20% YoY.
>Priority one 911 call response rates are up 20% since 1/1/21.
>96% of scheduled police shifts aren't fully staffed.https://t.co/BycRfjixoFhttps://t.co/7kH61q66fl
— Matt Mackowiak (@MattMackowiak) August 30, 2021
Adler said that while violent crime deaths are rising, the rate of homicides in Austin is among the lowest in big cities around the country. He discredited rumors that city council took $150 million from the police budget and said that both he and the council respect officers while hoping to create more equity for those that may be disadvantaged in the eyes of the law.

"Every individual officer that I have come to know personally is a credit to their profession," Adler said. "Nothing about what I believe is inconsistent with also believing that we expect too much of our officers, and this can cause harm to officers and community members alike... I can support and honor our police and still confront institutional racism and support changing a warrior culture to one that leads with a guardian mindset."
Adler said he admired the heroism of officers that responded to the Sixth Street shooting earlier this year and said that two more cadet classes were approved in next year's budget as the city works to properly train and hire more officers.
Homelessness
Finally, Adler addressed criticism on the city's handling of the homelessness crisis.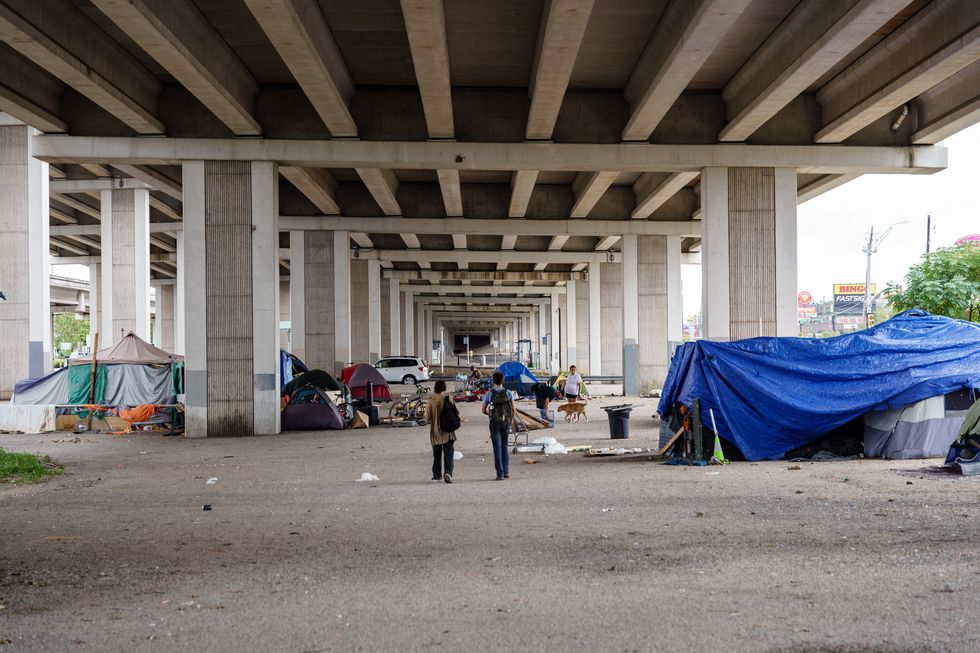 (Jordan Vonderhaar)
According to Adler, the city has closed homeless encampments at the library on Cesar Chavez, at the Menchaca intersection with Ben White Boulevard, from around City Hall and Cesar Chavez near Congress Avenue. Adler also said that many veterans and children have been helped off the streets while the city works to convert hotels into apartments for the homeless and house 3,000 in the next three years.
Adler hopes that the community will once more come together against their common enemies as they work toward the future.
"I don't know the answer to the great harm caused by the misinformation casting and shadow over Austin, but I know in the end it is up to you," Adler said. "We should each seek out and be guided by the truth. Each of us in the solitude of our own conscience will have the absolute power to make for ourselves and our families, those choices that best protect our neighbors and their families too."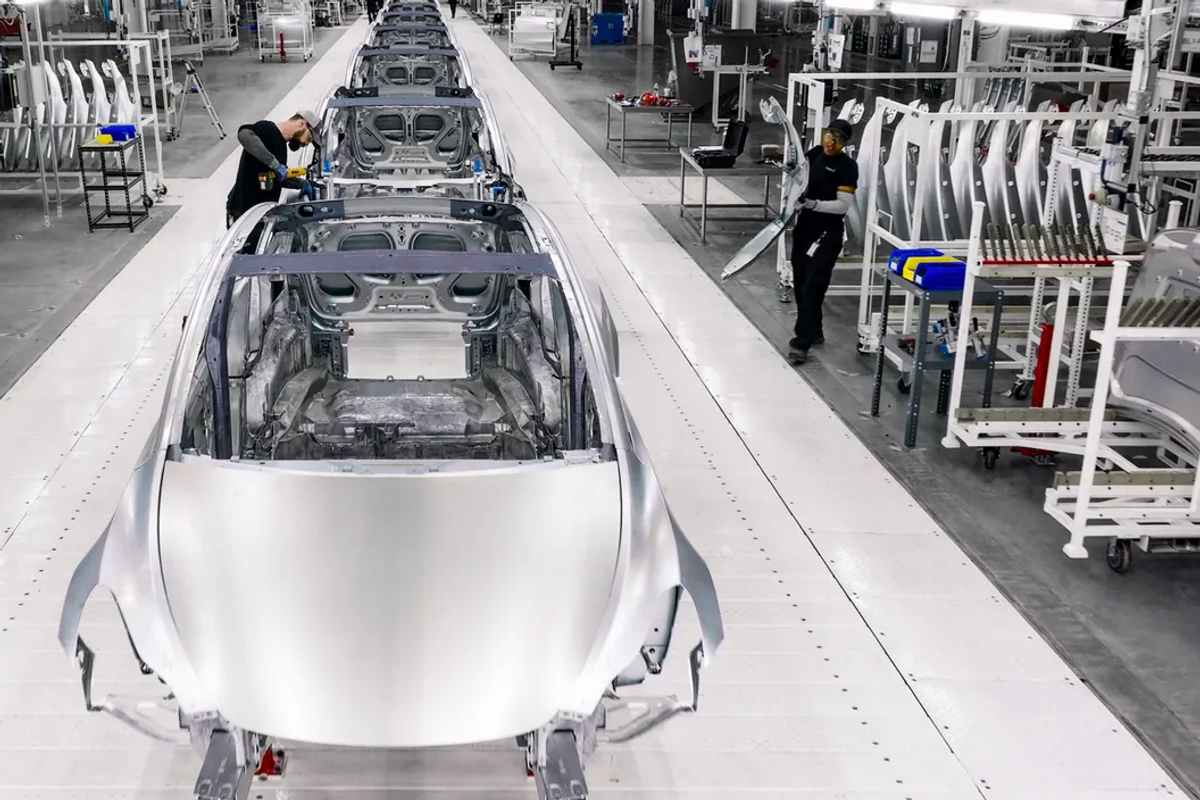 Giga Texas, the massive Tesla factory in southeast Travis County is getting even bigger.
The company filed with the city of Austin this week to expand its headquarters with a new 500,000-square-foot building. The permit application notes "GA 2 and 3 expansion," which indicates the company will make two general assembly lines in the building.
More details about the plans for the building are unclear. The gigafactory has been focused on Model Y production since it opened in April, but the company is also aiming for Cybertruck production to kick off in mid-2023.
While there is room for expansion on the 3.3 square miles of land Tesla has, this move comes after CEO Elon Musk's recent comments about the state of the economy and its impact on Tesla.
In a May interview with Tesla Owners Silicon Valley, Musk said the gigafactories in Berlin and Austin are "gigantic money furnaces" and said Giga Texas had manufactured only a small number of cars.
And in June, Musk sent a company wide email saying Tesla will be reducing salaried headcount by 10%, then later tweeted salaried headcount should be fairly flat.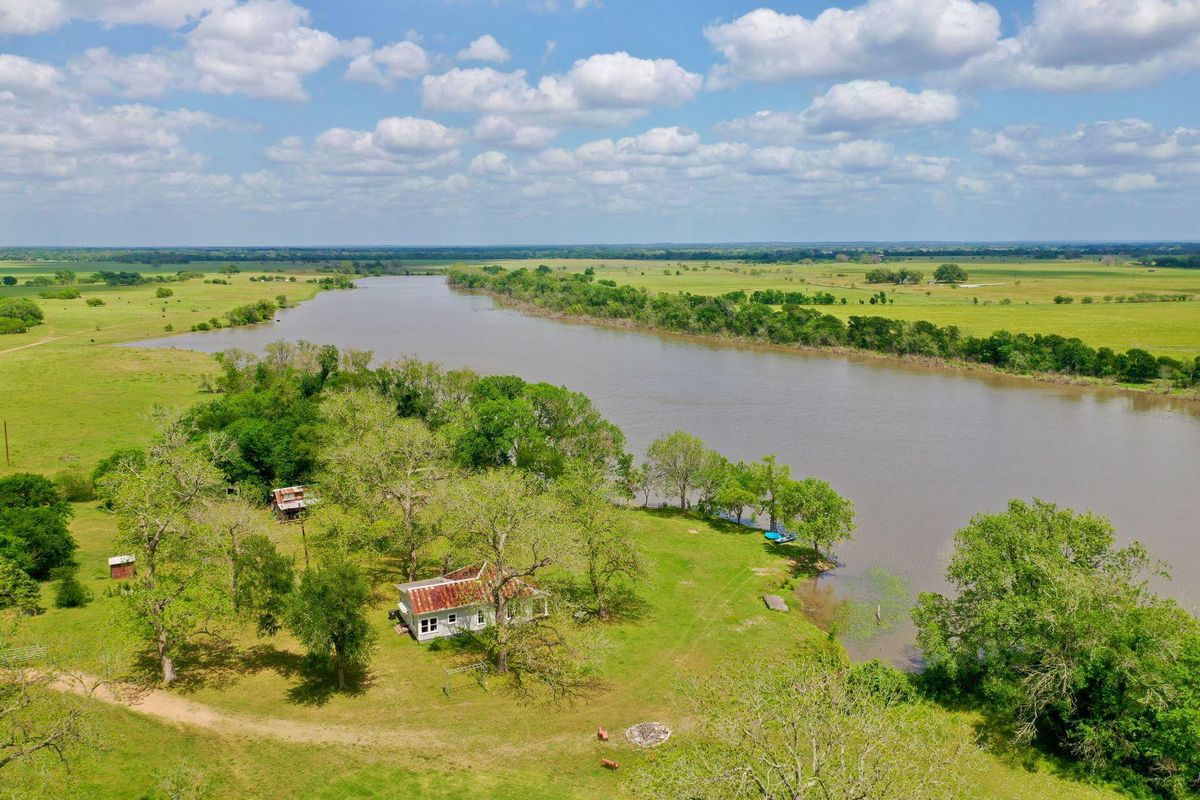 It's been a record-breaking hot summer already and Austin still has a few months of heat to weather. But the heat doesn't have to be so bad if you've got a swimming hole in your backyard, like these three ranches.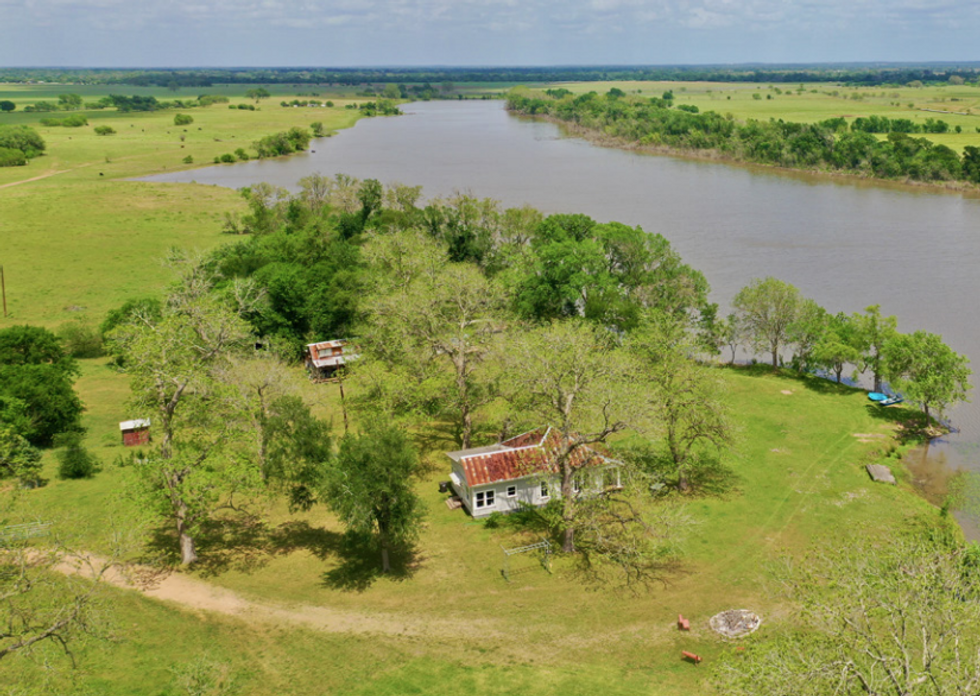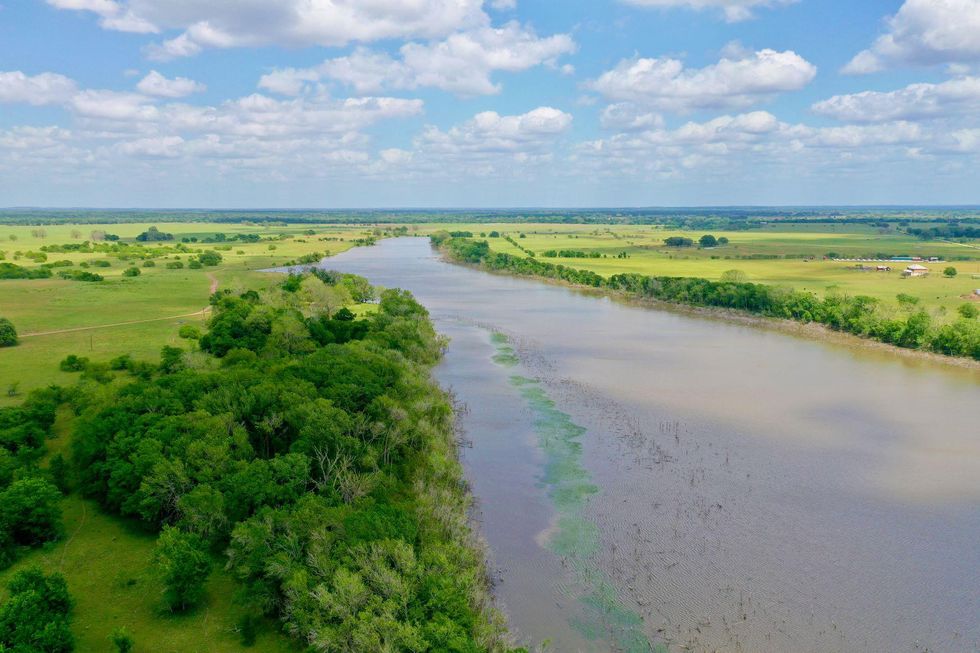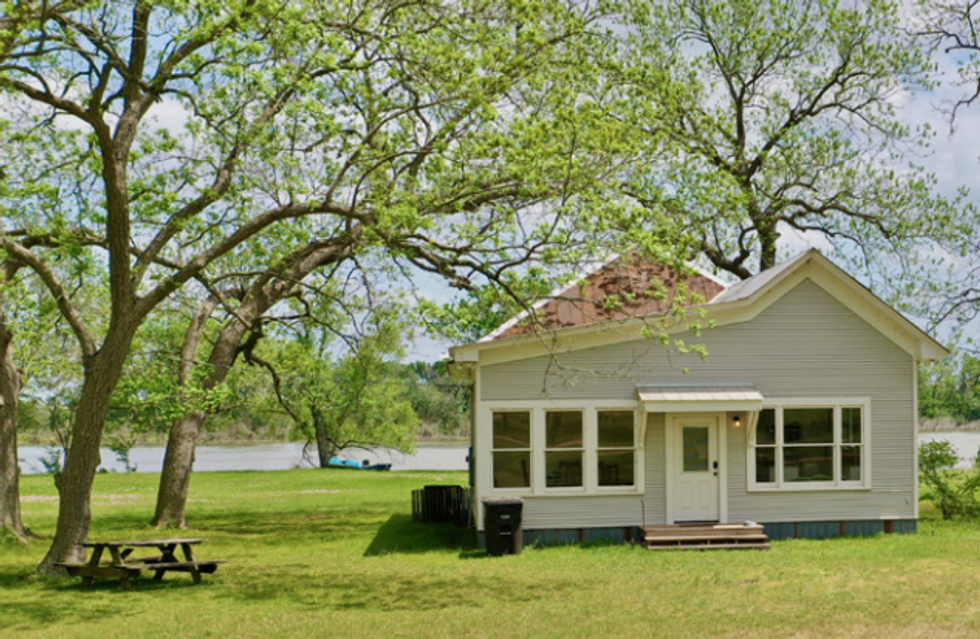 You'll have to leave city limits if you're looking for a proper ranch property like 417 Acres Shipp Lake Ranch, aptly named for its acreage. The property comes built out with three farmhouses, one of which has bedrooms and two bathrooms and two of which have two bedrooms and one bathroom. The nearly untouched property, which surrounds the 100-plus-acre Shipp Lake, has remained in the same family since the early 1900s and gives you picturesque views for the making of a dream home. In fact, the previous owners ran a water ski camp on the property.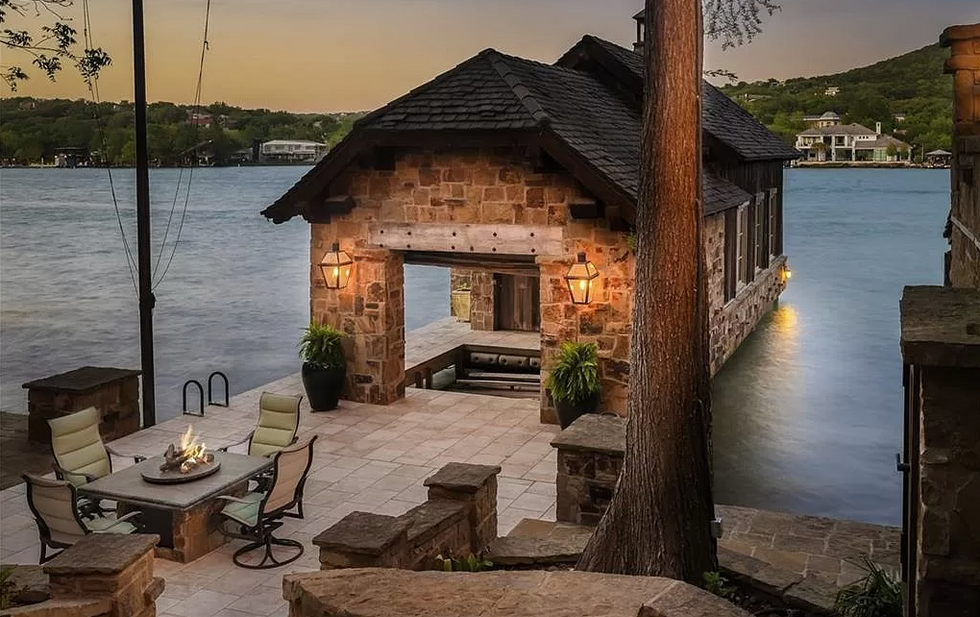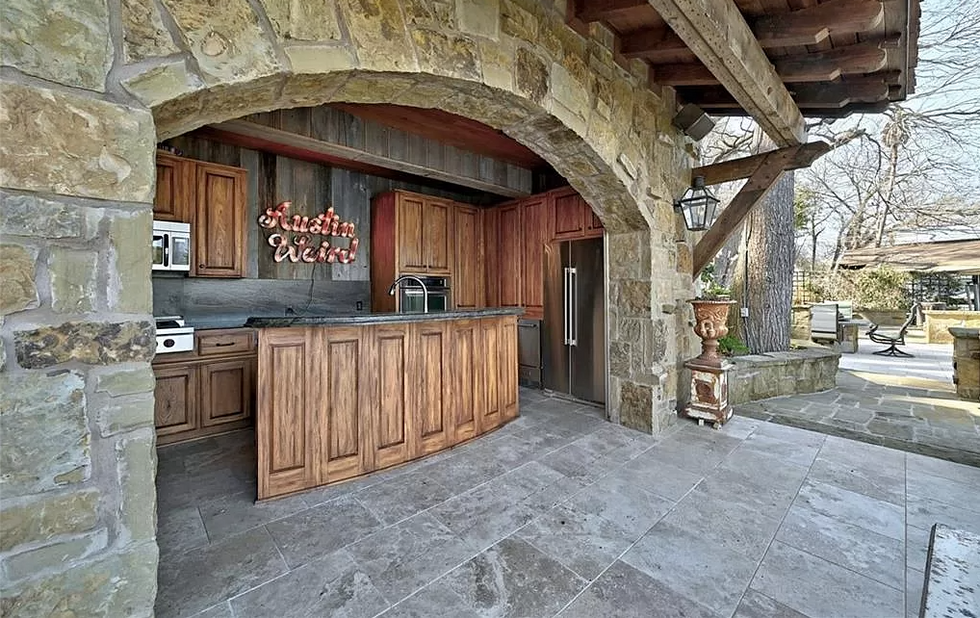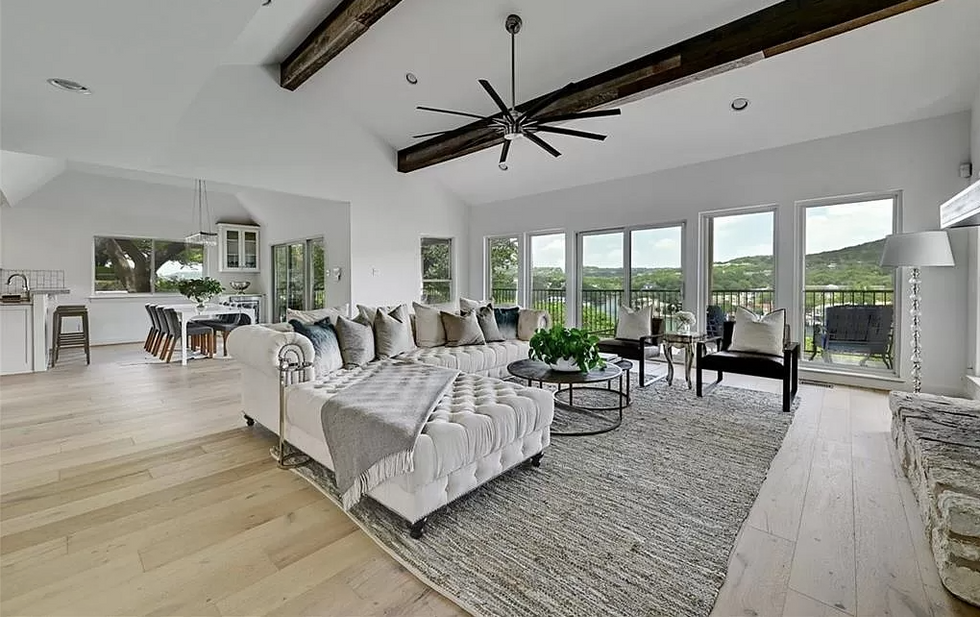 Sitting waterside on Lake Austin, this home gives you the unique opportunity to own a piece of the lush Hill Country with views of Mount Bonnell. The 2,750-square foot, three-bedroom, four-bathroom house allows you to integrate indoor and outdoor life with large windows opening to an outdoor living area. The crown jewel is the .76-acre parcel of land that tapers off to your own lakeside resort, featuring an covered outdoor kitchen, fire pit, stone boat house to store your water sports supplies and veranda sitting at the mouth of the water, perfect for an entertainer.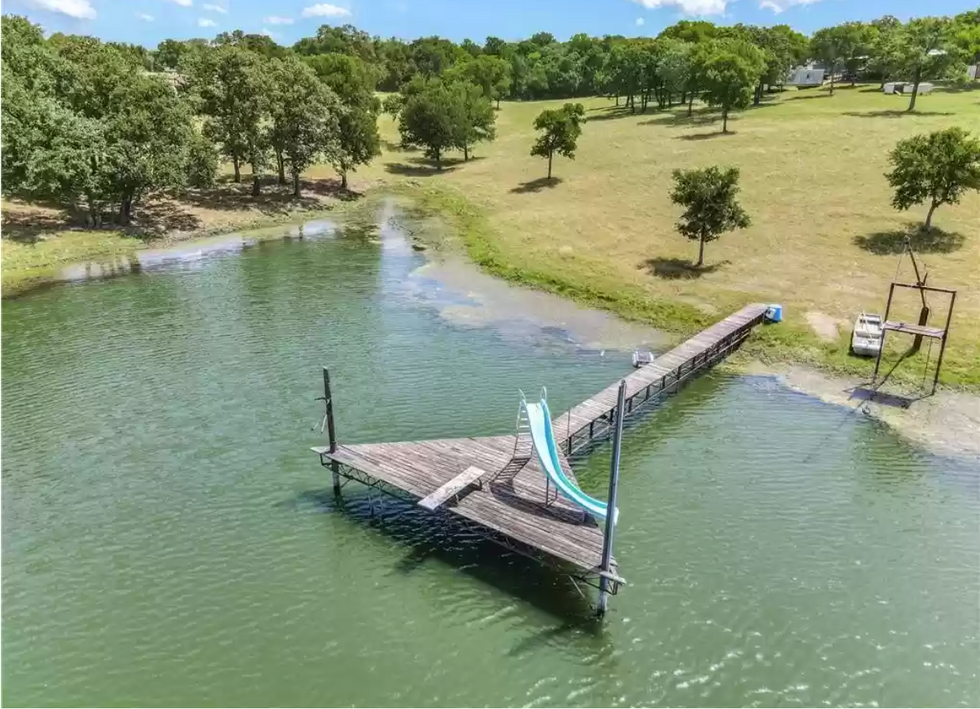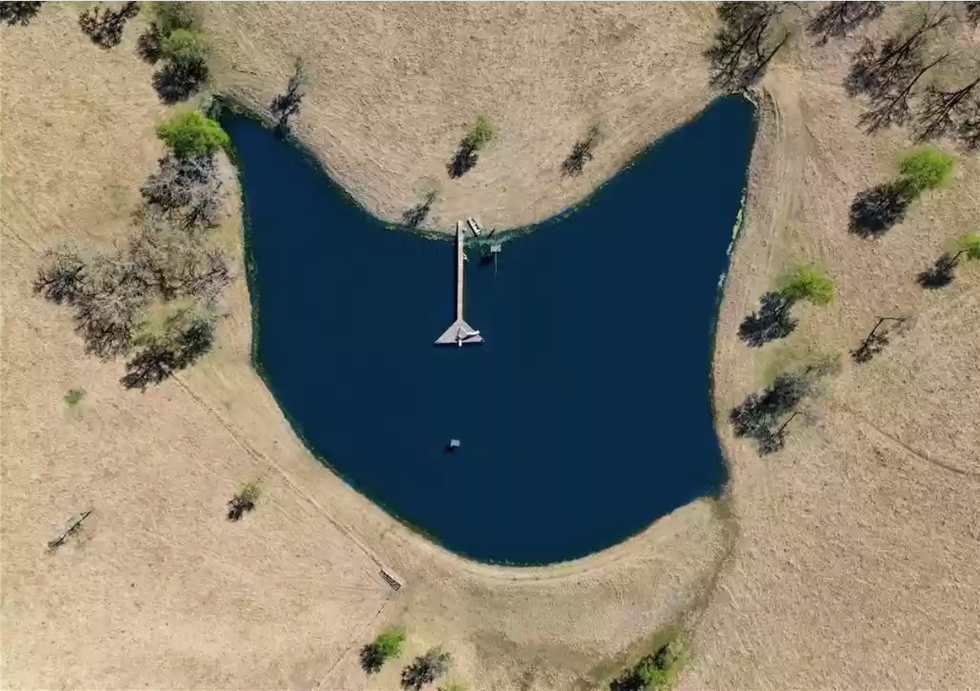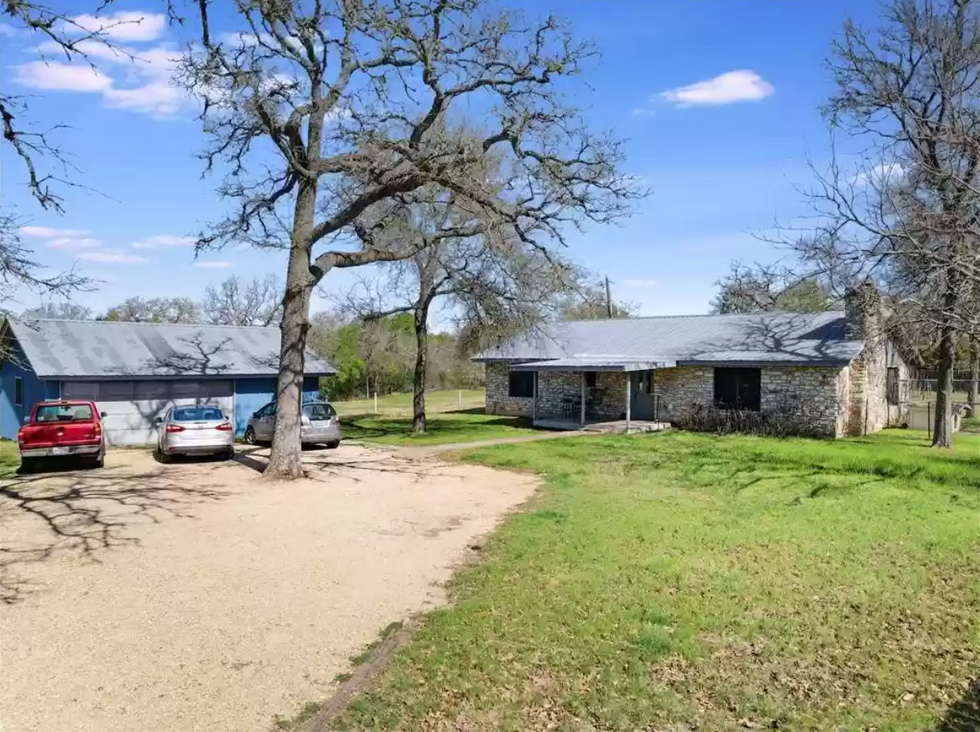 Got dreams of becoming a real Texas rancher? 7814 Brown Cemetery Rd. is the perfect place to start with 40 rolling acres of land and its very own swimming hole. Just east of Austin in Manor, the modest-on-the-outside home clocks at 4,412 square feet with five bedrooms and five-and-a-half bathrooms, but there are an additional two living structures on the property. The horseshoe-shaped pond sits in the heart of the property and comes equipped with a water slide, diving board and a fishing dock.