Get connected with our daily update
In his second-straight annual State of the City address during the pandemic, Austin Mayor Steve Adler wanted the city to know that Austin is doing well. But he also made a point to discredit what he called "misinformation" surrounding the pandemic, Austin's public safety and his relationship with the Austin Police Department.
---
Adler credited members of the community, including musicians, teachers, small business owners and city council, for keeping Austin's core values alive after a hard year wracked with the pandemic, a historic winter storm and the recent addition of over 200 Afghan refugees migrating into the Texas capital.

"'Keeping Austin Weird' means welcoming, caring for and respecting one another for who they are—even when they are different, even when that means some pedal through downtown in a thong," Adler said.
Adler said the only thing tearing Austin apart is a slew of "alternative facts" regarding the third COVID surge, public safety and homelessness within the city. "Too many feel they are entitled to not only their own opinions but also to their own alternative facts," Adler said. "How do we make sound policy decisions as a community without a shared sense of reality?"
COVID
Adler said that there are "certain undeniable truths" regarding the Delta variant and COVID pandemic: masking can be effective in preventing the spread, and vaccines, which largely keep infected individuals out of hospitals, is one of the biggest solutions to alleviating the strain and death toll on overcrowded hospitals in the area.
"90% of people in the ICUs are unvaccinated," Adler said. "Our hospitals are now using the term 'dangerous' to describe the overcrowding situation they're now experiencing on account of unvaccinated individuals."
Adler doubled down on his plans to help school districts keep their mask mandates and require vaccines or negative tests for city employees.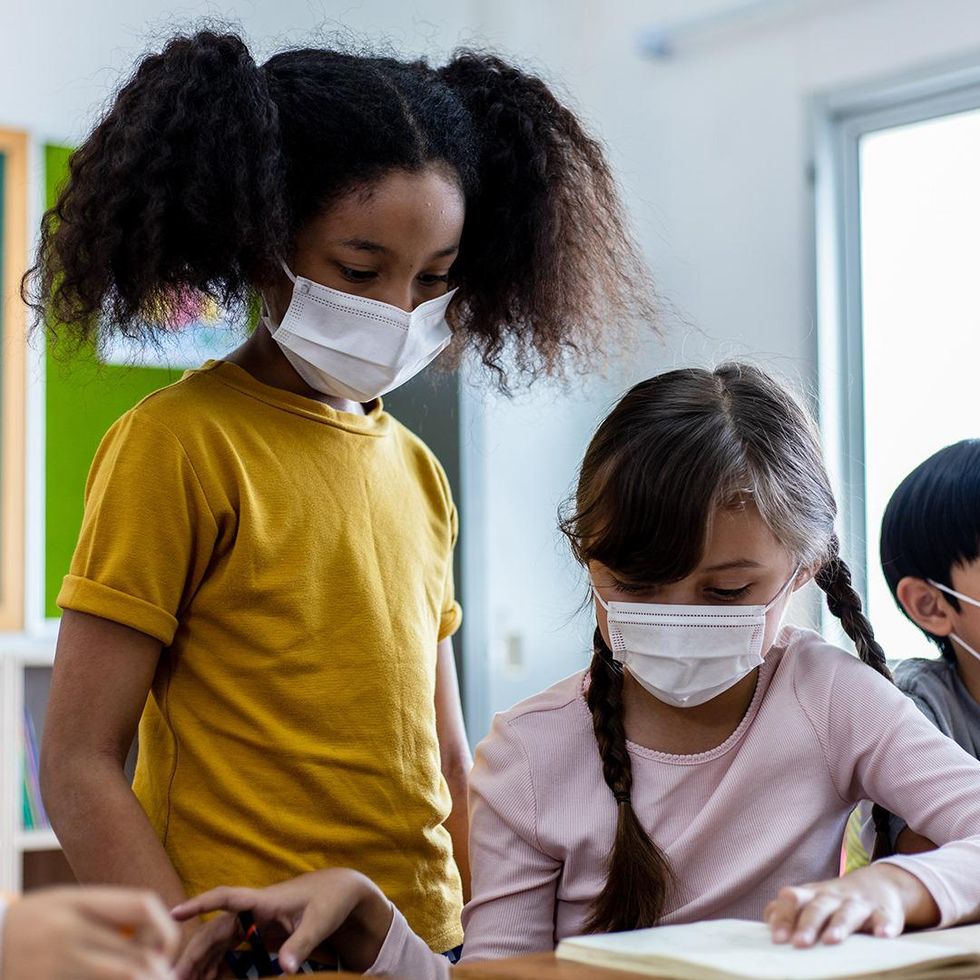 (Pexels)
Public safety
Adler also said that despite misconceptions pointed otherwise, Austin is one of the safest big cities in Texas and nationwide.
"There is a political advantage sought by those creating the false impression that Austin is unsafe," Adler said referring to the advocacy group Save Austin Now. The group is pushing for more police officers per every 1,000 residents that voters will be able to decide on in the November election thanks to over 20,000 certified signatures the group collected. Save Austin Now co-founder Matt Mackowiak responded via Twitter:
Austin has never been less safe.

> Homicides are up 79% from last year's all time record.
>Every violent crime category is up 20% YoY.
>Priority one 911 call response rates are up 20% since 1/1/21.
>96% of scheduled police shifts aren't fully staffed.https://t.co/BycRfjixoF https://t.co/7kH61q66fl
— Matt Mackowiak (@MattMackowiak) August 30, 2021
Adler said that while violent crime deaths are rising, the rate of homicides in Austin is among the lowest in big cities around the country. He discredited rumors that city council took $150 million from the police budget and said that both he and the council respect officers while hoping to create more equity for those that may be disadvantaged in the eyes of the law.

"Every individual officer that I have come to know personally is a credit to their profession," Adler said. "Nothing about what I believe is inconsistent with also believing that we expect too much of our officers, and this can cause harm to officers and community members alike... I can support and honor our police and still confront institutional racism and support changing a warrior culture to one that leads with a guardian mindset."
Adler said he admired the heroism of officers that responded to the Sixth Street shooting earlier this year and said that two more cadet classes were approved in next year's budget as the city works to properly train and hire more officers.
Homelessness
Finally, Adler addressed criticism on the city's handling of the homelessness crisis.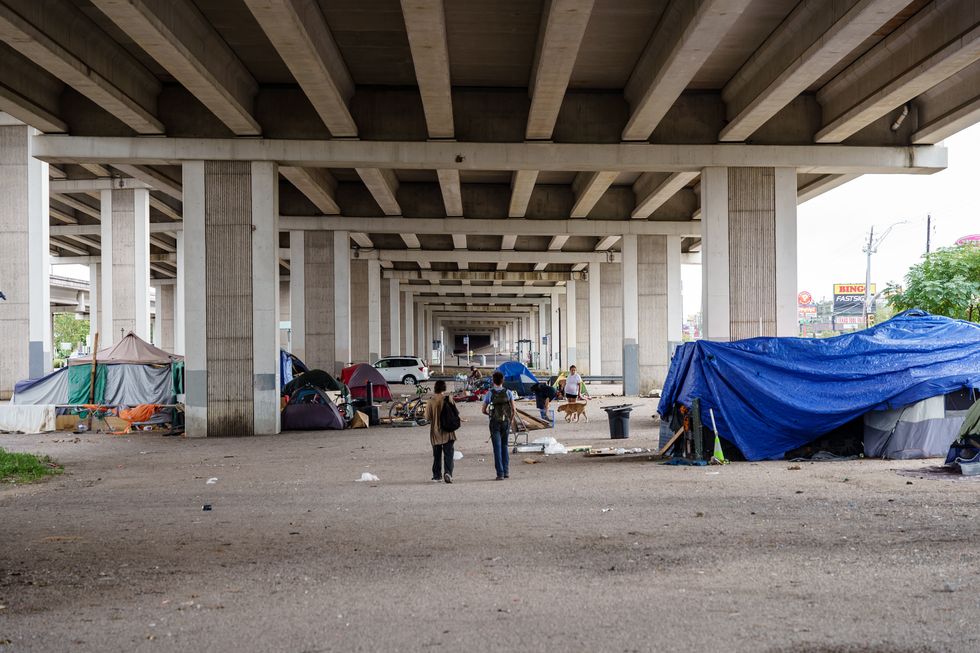 (Jordan Vonderhaar)
According to Adler, the city has closed homeless encampments at the library on Cesar Chavez, at the Menchaca intersection with Ben White Boulevard, from around City Hall and Cesar Chavez near Congress Avenue. Adler also said that many veterans and children have been helped off the streets while the city works to convert hotels into apartments for the homeless and house 3,000 in the next three years.
Adler hopes that the community will once more come together against their common enemies as they work toward the future.
"I don't know the answer to the great harm caused by the misinformation casting and shadow over Austin, but I know in the end it is up to you," Adler said. "We should each seek out and be guided by the truth. Each of us in the solitude of our own conscience will have the absolute power to make for ourselves and our families, those choices that best protect our neighbors and their families too."
After months of speculation, a new report says political personality Beto O'Rourke is mulling a run for Texas governor that he will announce later this year.
Sources tell Axios the former congressman is preparing his campaign for the 2022 election, where he will likely vie for the position against incumbent Gov. Greg Abbott. The only other candidate that has announced he will take on Abbott for governor is former Texas GOP Chairman Allen West—no Democrats have announced they are running as of yet.
"No decision has been made," Axios reports David Wysong, O'Rourke's former House chief of staff and a longtime adviser, said. "He has been making and receiving calls with people from all over the state."
A new poll from The Dallas Morning News and University of Texas at Tyler shows O'Rourke is narrowing the gap between himself and Abbott's prospects for governor. In the poll, 37% said they'd vote for O'Rourke over Abbott, while 42% said they'd vote for Abbott.
Abbott has been in the hot seat due to his handling of COVID-19 and the signing of landmark legislation into law, including new abortion and voting rights laws; 54% of poll respondents voted they think the state is headed in the "wrong direction." Still, Texas hasn't had a Democrat as governor since the 90s.
O'Rourke's people-focused approach to the 2018 Senator race, which he lost to Sen. Ted Cruz, gave him a widespread following and many hoped he'd throw his hat into the ring since he said he was considering it earlier this year.
"We hope that he's going to run," Gilberto Hinojosa, the state chair of the Democratic Party, told Axios. "We think he'll be our strongest candidate. We think he can beat Abbott because he's vulnerable."
Austin rapper Jordi Esparza may not have won the 2021 Red Bull Batalla, the world's largest Spanish freestyle rap competition, but for a spirited two rounds, the 22-year old Mexican native looked like he had every right to.
On Saturday evening in Los Angeles, the event itself looked like Cobra Kai meets Star Search with graphics adding a very Batman Beyond aesthetic. Over a dozen rappers hoping to represent the U.S. in the international round of the competition took to the stage with in-your-face jabs at accents, sexual orientation and odors, among other things.
This was Esparza's second rodeo; he had placed third at the 2020 National Finals, automatically securing him a spot this year.
However, things were different this year. He was not nervous about the contest. Unlike in 2020, when he made his Red Bull Batalla debut, the anxiety of the event led him to "feeling so bad."
Affecting a casual calm, the locally-based landscaper said he just felt "so relaxed, so happy" and primarily wanted to "enjoy everything."
Choosing his first-round opponent, Esparza, whose stage name is Jordi, elected to go against LA-based Boss.
Esparza freestyled an attack on his opponent's weight and cholo style of dress.
Boss—bracketing his Latin freestyle with English appeals to the crowd—mocked Jordi's lack of education, made fun of how clean Jordi's shoes looked and suggested that Jordi just came back from a Footlocker.
That first round went to Jordi.
But his next opponent Eckonn would prove to be his undoing.
Eckonn compared Jordi to Hannah Montana, while Jordi soulfully explained that he had learned from the best.
Esparza's verbal dexterity is matched by a rattling rhythm and a game face that is as mawkish as it is mockish. The overall effect is that of an underdog with bite.
Eckonn beat Esparza in that round with the overall championship going to Palm Beach-based rapper Reverse.
However, Esparza was just happy to be there. He recently told Austonia going to the finals again was a dream come true—a pinnacle that he said he won't know how to top.
With his nimble jabs and sneaky prowess, honed from pop culture and the swagger of a young working man hungry to be more, Jordi Esparza is just getting started.